Skip to main content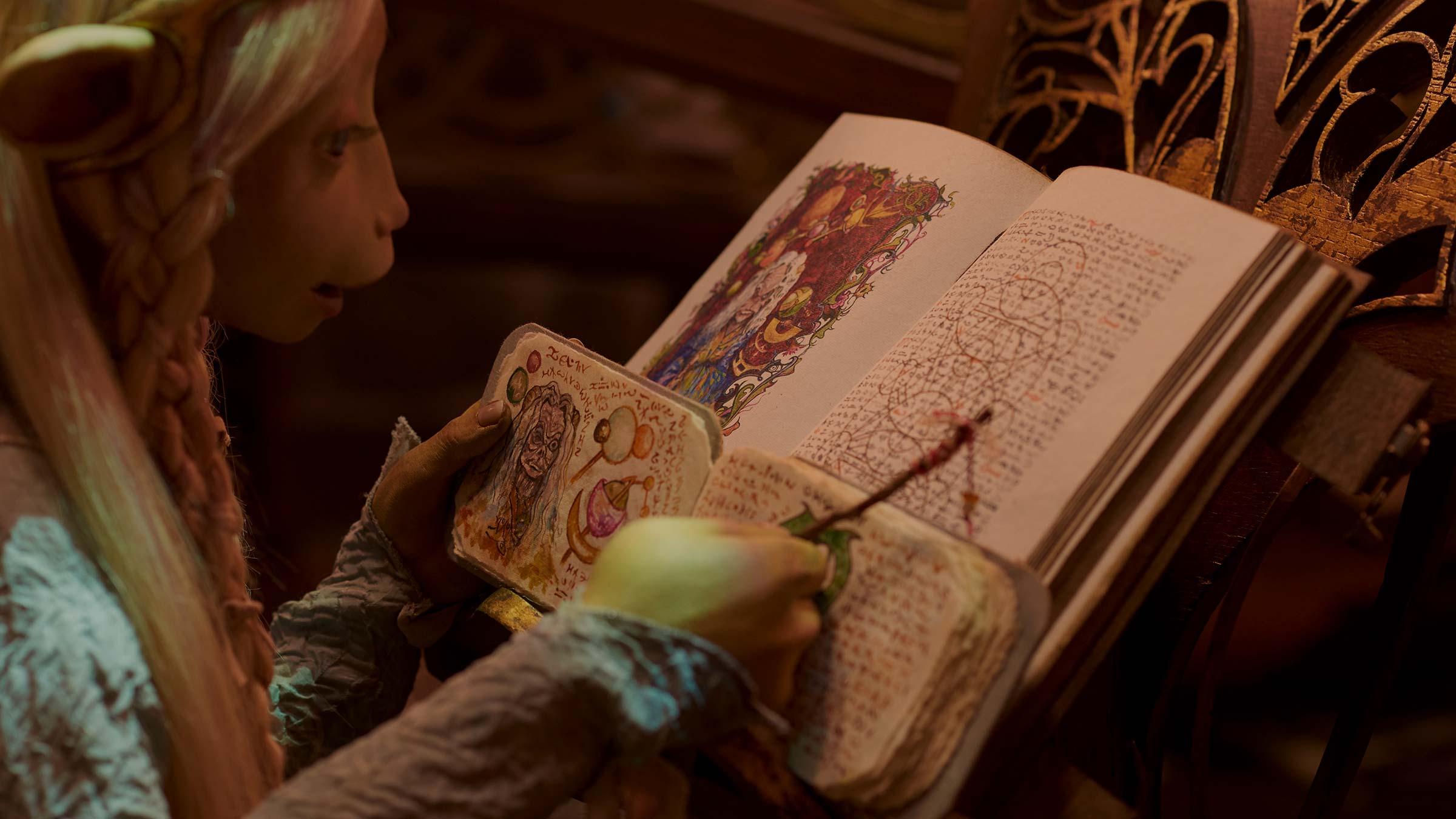 "The idea is you watch the show and you forget you're watching puppets," says director Louis Leterrier
Find The Dark Crystal: Age Of Resistance on Netflix from Friday 30 August
Jim Henson, master puppeteer and film-maker, thought it was good to frighten his young viewers occasionally. If you watched his 1982 film The Dark Crystal, you'll know that this was one kid-friendly creation that definitely didn't sugar-coat life for the little ones. The groundbreaking film featured fantastical, ahead-of-its-time animatronic puppetry that plunged children and adults alike into the mystical world of Thra.
"I like to think of The Dark Crystal as sort of a work of art, and of all projects, it's the one I'm most proud of," Henson said – which is saying something when you consider that he created The Muppets and Fraggle Rock, provided puppets for Sesame Street, directed the offbeat fantasy favourite Labyrinth and even helped create the iconic character of Yoda.

And now there's a new Netflix series, The Dark Crystal: Age Of Resistance, which recaptures all the magic of the film – with an added dose of lovely nostalgia for fans. Read on to find out everything you need to know and prepare to light the fires of resistance…
It's a prequel to the original film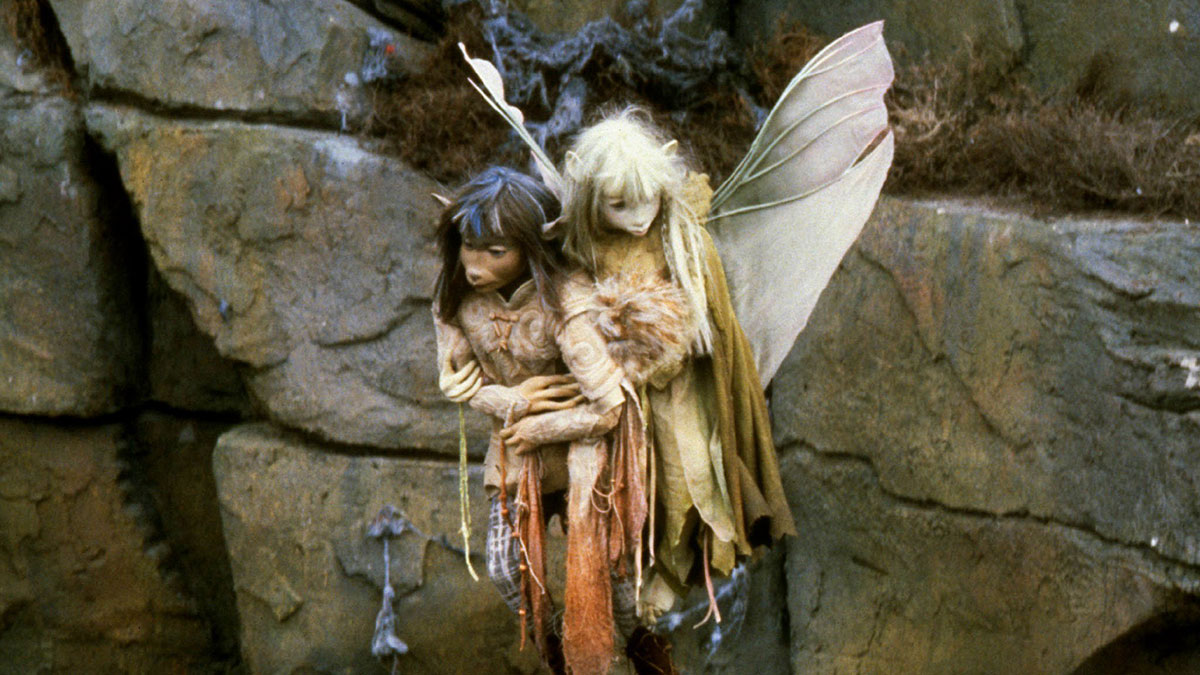 Gelflings Jen and Kira in the original Dark Crystal movie. Only a fool would replace these beautiful puppets with boring old CGI.
In the 1982 movie, Jen, a Gelfling raised by the urRu after the tragic demise of his race, must find the missing piece of the Dark Crystal to restore order and balance to his home. The Dark Crystal: Age Of Resistance, which takes place several years before the Gelflings' demise, follows three Gelflings on a quest to prevent a sickness called the Darkening from creeping into Thra, bringing them into conflict with their cruel rulers, the Skeksis.
According to Henson's daughter Lisa, an executive producer on The Dark Crystal: Age Of Resistance, the idea for the new series came from a scene in the original, where the ruins of the former Gelfling community are revealed at the Wall of Destiny.
"That [scene] was our jumping-off point for the whole series," she says. "What was that culture? What was lost? What was that beautiful Gelfling civilisation?"

It was a seriously complicated production
Due to the complex technical nature of producing a show with an entirely puppet cast, ten episodes took a whole year to film! As well as the Gelfling trio of Rian, Deet and Brea, there are the evil Skeksis, who are motivated by power and their desire for eternal life. There are also Podlings, urRu and a Fizzgig along for the ride.
The puppet designs were finalised in early 2017 and even though their controls are far more technologically advanced than they were for the original, the show still took around two and a half years to reach screens.
It's a family affair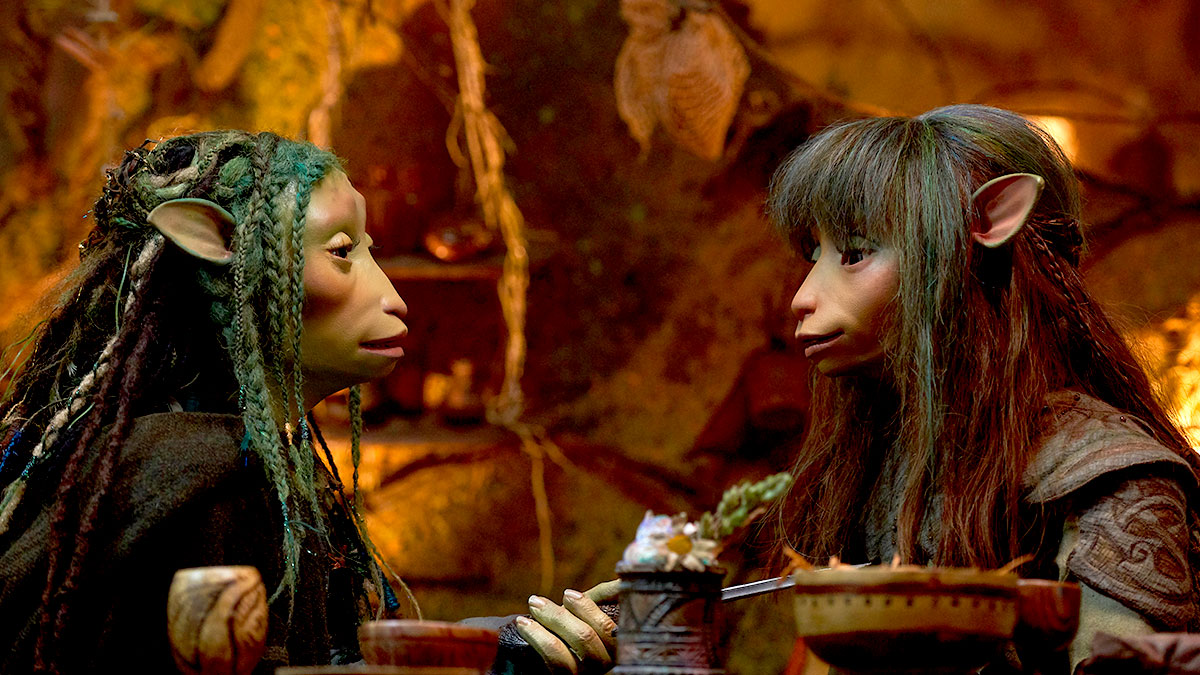 The Gelflings in the new series look amazing!

Lisa Henson, who is CEO of the Jim Henson Company, is not the only familiar face working on the project. Brian Froud, conceptual designer of The Dark Crystal, and his wife Wendy, who sculpted and created the Gelflings, both joined the team behind the new series to work on creature and costume design. This time, they returned with their son Toby (the baby from Labyrinth!) as design supervisor – following in his family's footsteps.


The voice cast is HUGE
The main Gelflings are Brea, voiced by Anya Taylor-Joy, who starred with James McAvoy in psychological horror hits Split and Glass; Rian, voiced by Taron Egerton, who rocketed to stardom earlier this year as Elton John in Rocketman; and Deet, voiced by Nathalie Emmanuel, who as Missandei in Game Of Thrones has already been part of one of 2019's most memorable TV moments.
The rest of the cast is similarly star-studded, and includes *deep breath*: Helena Bonham-Carter, Natalie Dormer, Mark Hamill, Lena Headey, Jason Isaacs, Eddie Izzard, Toby Jones, Keegan-Michael Key, Awkwafina, Simon Pegg, Andy Samberg, Mark Strong, Alicia Vikander and Sigourney Weaver. Phew!


"It's puppets, man. It's all puppets"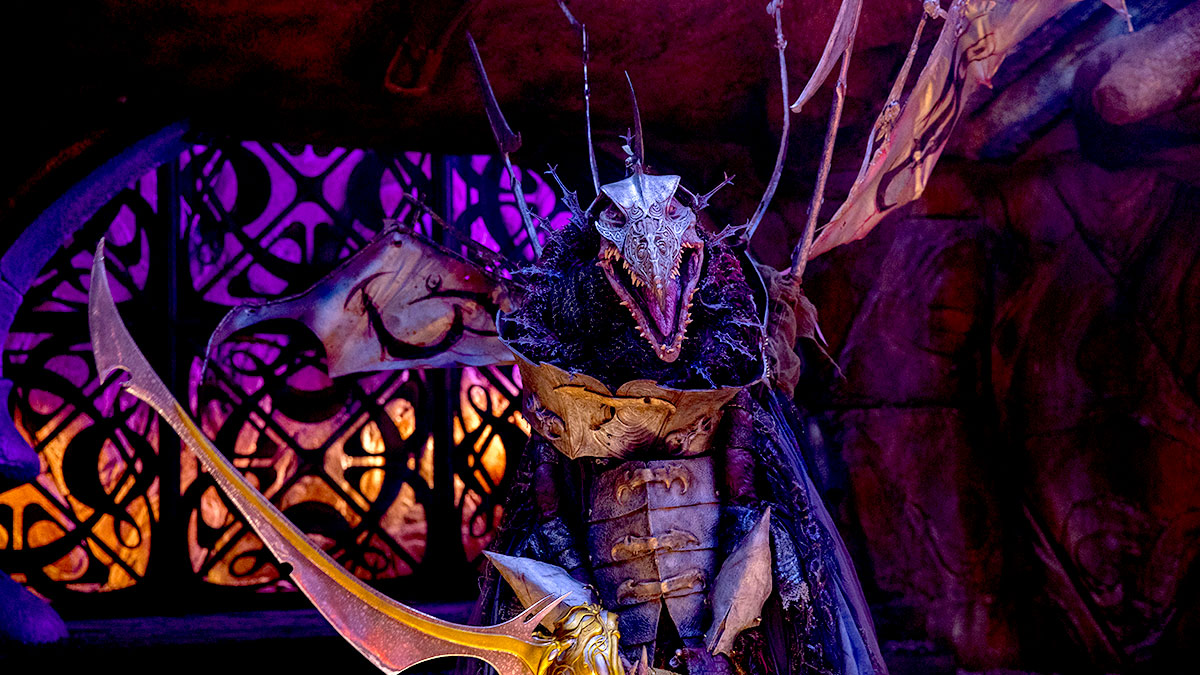 "They're just puppets. They're just puppets," we tell ourselves as they're haunting our dreams…

As director Louis Leterrier (The Incredible Hulk) says, it really is all puppets – no CGI creatures in sight! What's even better is that the hand and animatronic puppets were all made by Jim Henson's Creature Shop. We've made leaps and bounds with computer imaging technology, sure, but nothing quite beats taking it back to basics and marvelling over practical effects. However, the production did harness the useful parts of CGI tech, using a green screen to remove the puppeteers in post-production.
In fact, the series was originally going to be animated, but when Cindy Holland, vice-president of original content at Netflix, watched the movie again, she knew it needed to be live action. "I kept thinking about it. I was like, 'Well, the mythology is great, but what makes it really special and transcendent is the puppets'," she said. The Jim Henson Company, perhaps not surprisingly, agreed.
Take a sneak peek at some of the amazing artistry:
But wait, there's more!
If you're a Dark Crystal-loving fantasy fan, add these other top picks to your Netflix list…
Merlin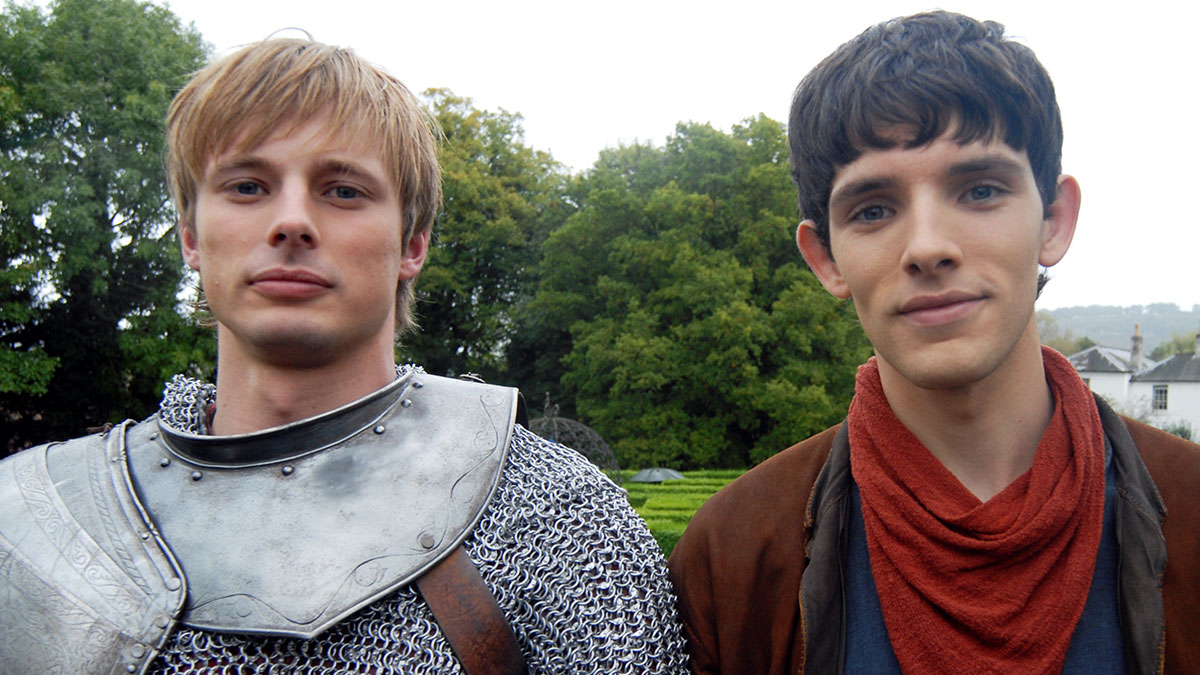 Find seasons 1-5 on Netflix
This retelling of the Camelot legend focuses on King Arthur (Bradley James, Medici) and his court wizard Merlin (Colin Morgan, Humans) as young men. Arthur's father has banned magic in Albion and anyone found using it will be sentenced to death, forcing Merlin to keep a low profile – but, somehow, magic always finds a way to rise to the surface…

Grimm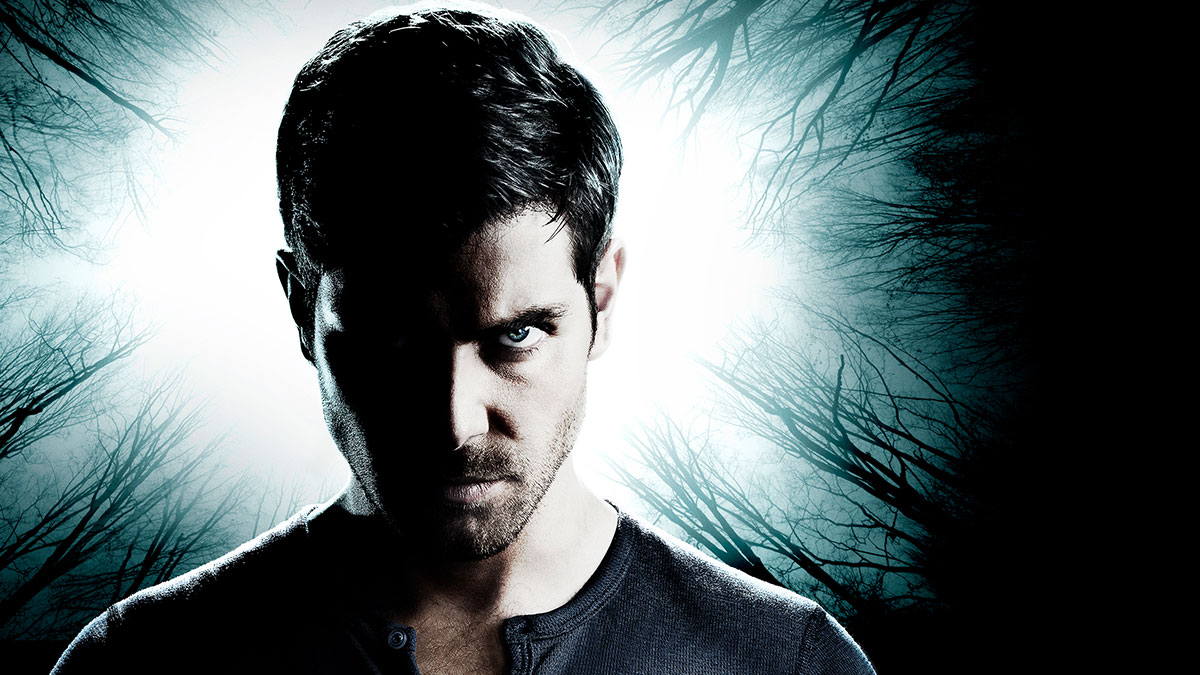 Find seasons 1-6 on Netflix
Fairy tales concocted in the creative minds of the brothers Grimm are actually pretty… you know, grim. This series, set in modern-day Portland, Oregon, offers a new spin on the classic stories. Homicide detective Nick Burkhardt (David Giuntoli) discovers he's descended from a line of guardians called Grimms who are responsible for keeping the balance between humans and "Wesen", supernatural creatures that come in many grotesque forms.
The Order
Find season 1 on Netflix
When college student Jack Morton (Jake Manley, A Dog's Journey) joins the Hermetic Order of the Blue Rose, he enters a world of magic, dark arts, witches and werewolves. Can he survive the coming battle between two powerful foes? This dark fantasy brings not only horror, but also humour, which makes it a refreshing take on the genre.
Once Upon A Time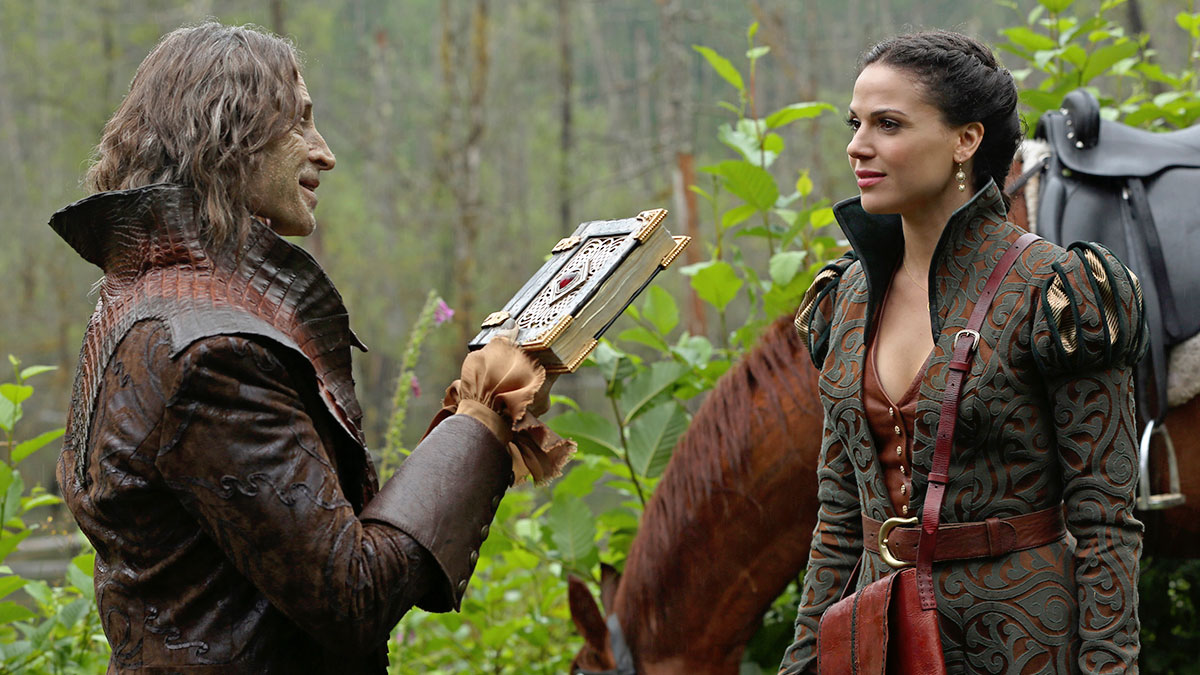 Find seasons 1-7 on Netflix
Once upon a time, there was a bail bonds collector called Emma Swan (Jennifer Morrison, House), whose life changed forever when her long-lost son appeared and tried to convince her she was the daughter of Snow White and Prince Charming. To break the Evil Queen's curse, she must visit the town of Storybrooke. Follow Emma's weird, wonderful and romantic adventures as she becomes entangled with Storybrooke's fantastical residents, including Robert Carlyle's Rumpelstiltskin.

Being Elmo: A Puppeteer's Journey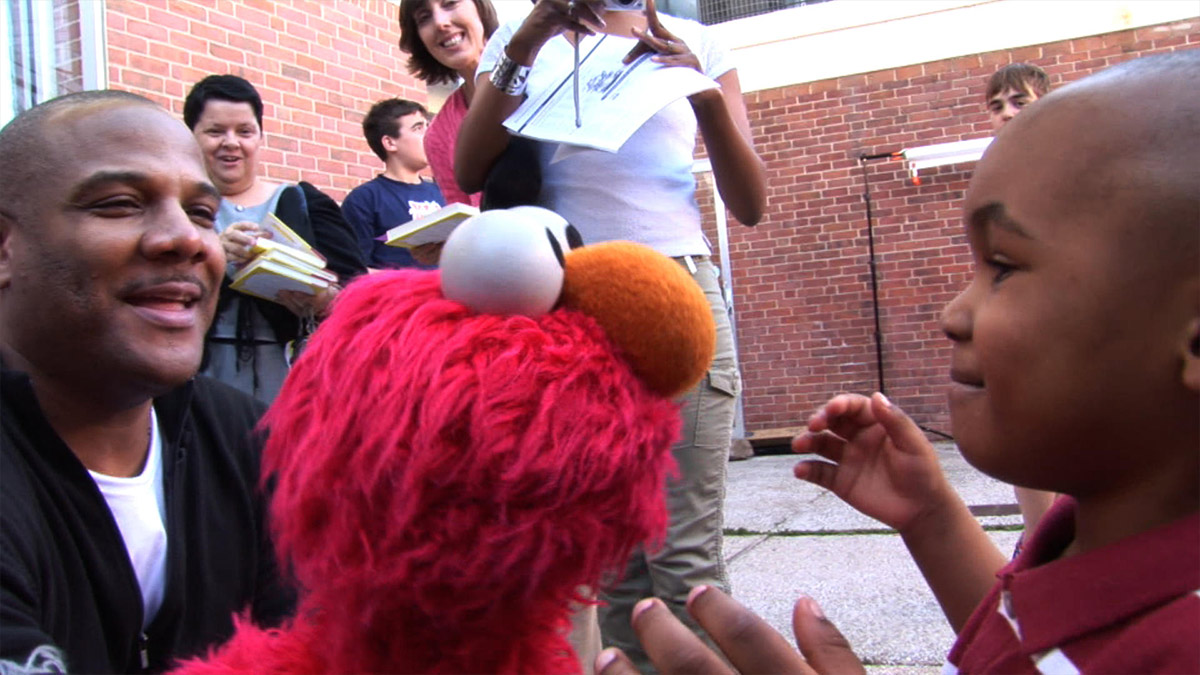 Find it on Netflix
This documentary, narrated by Whoopi Goldberg, tells the story of Kevin Clash – best known as the man behind Sesame Street's adorable monster Elmo. Follow Clash from humble beginnings in Baltimore all the way to working with industry giant Jim Henson. And in true showbiz-legend style, it all came about one day on set, when another puppeteer reportedly became fed up and threw Elmo at Clash, saying, "Here, you try it." Clash never looked back – and the Elmo we all know and love was born.

Ready to watch?
Find out how to access Netflix from your telly here – a whole world of dreamy streaming awaits!
Netflix: Netflix subscription required at extra cost.