Skip to main content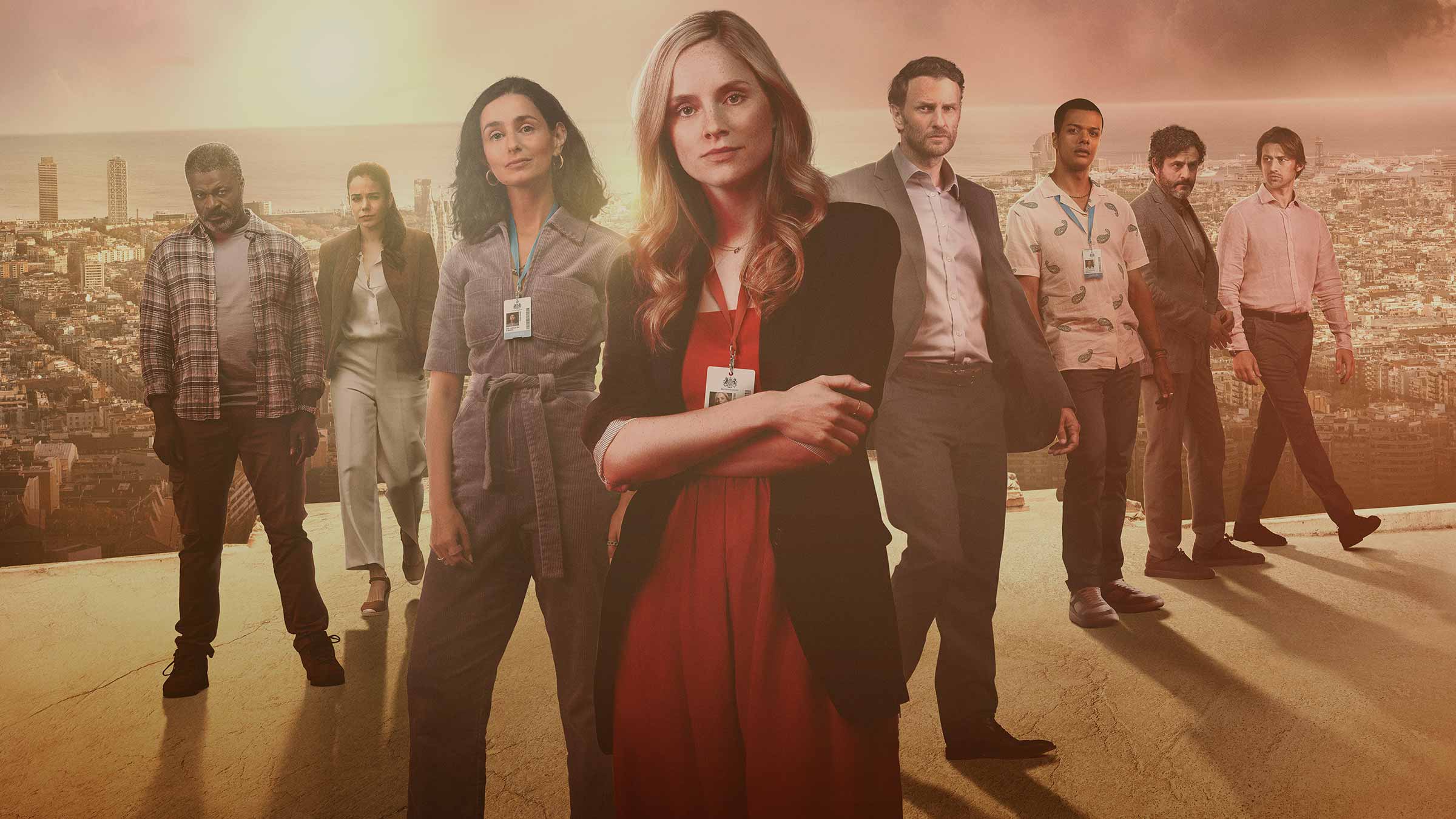 With a gripping premise, sun-kissed setting and refreshingly normal heroine, Alibi's new crime drama is at the top of our watch list
By Virgin TV Edit
If we had to name one thing the UK does brilliantly – better than sarcasm, better than tea, better even than queuing – it's TV crime dramas. Our telly industry is admired around the world for its gritty, believable thrillers featuring world-weary detectives, true-to-life settings and nuanced storylines.
And we sure do produce a lot of them, so a show needs a strong premise to stand out. Happily, that's exactly what's on offer from Alibi's new six-part series The Diplomat. Created by a top-tier team, The Diplomat is a very British crime drama with the twist that it's set in Barcelona, following staff at the city's British Consulate General whose job it is to support "DBNs" ("Distressed British Nationals").
Sophie Rundle (Peaky Blinders, Bodyguard, Gentleman Jack) stars as Laura Simmonds, Barcelona's British Consul and the show's titular diplomat. When a young Londoner is found dead in mysterious circumstances in the Catalan capital, Laura has to handle his bereft father and figure out what really happened – without antagonising the local police or her British government colleagues.
Here are six things to know about The Diplomat before it hits our TV screens…
1. It gives us an insider's view of a mysterious world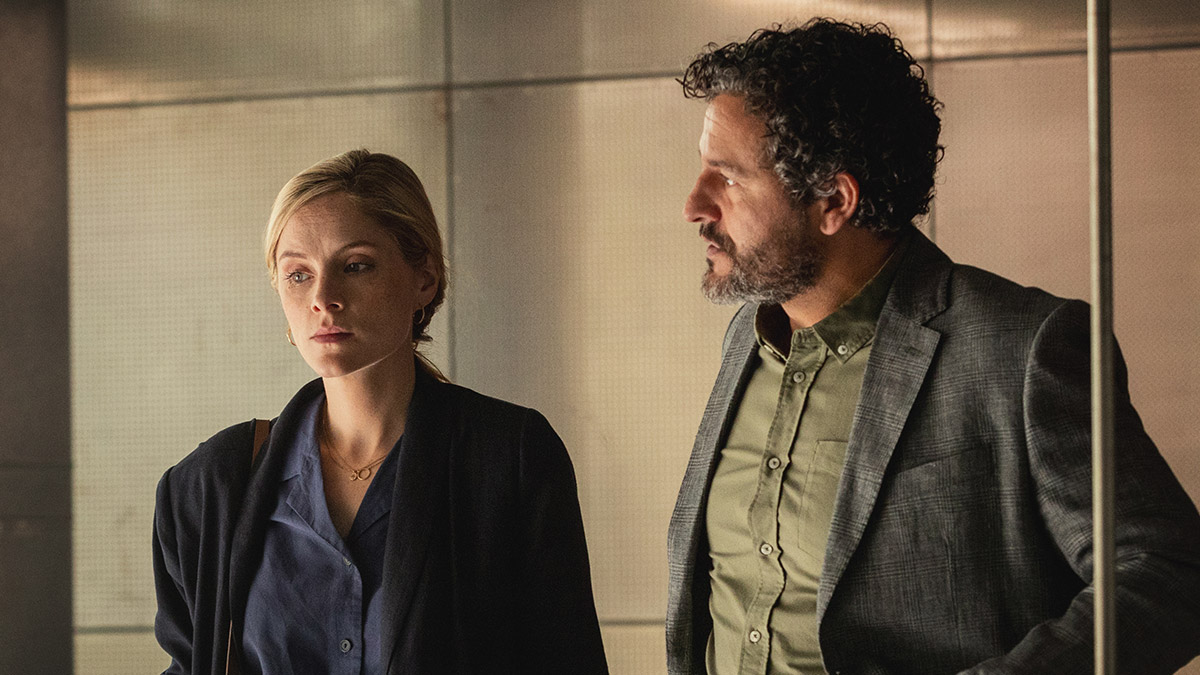 Think of diplomacy, and you might imagine middle-aged bureaucrats sitting around a negotiating table. But as representatives of the UK government in Barcelona, protagonist Laura and her colleagues are responsible for handling any Brits who run into trouble in the city – whether they've lost their passport, been the victim of a crime or committed one themselves. It's a job that's part lawyer, part counsellor and part detective.
"The job leads [Laura] into all sorts of different scenarios and set-ups: she and her team find themselves in lots of fascinating situations," says Rundle. The Diplomat is very much a crime drama, not least because Laura has to work closely with local law enforcement. But as Rundle says: "It's not the traditional cop show that we're used to seeing – because [Laura is] not a cop."
2. The plot involves the three Cs: crime, conspiracy and corruption
The series opens with the death of Jay Sutherland, a young barman from London working on a luxury yacht in Barcelona's marina. Laura is responsible for supporting Jay's grieving father Colin (Danny Sapani, Harlots), who arrives in Spain and immediately rejects the police's verdict that his son drowned in a tragic accident.
Gradually, new evidence emerges that seems to support Colin's theory that something more sinister is at play. As the series progresses, Laura uncovers possible links to organised crime and a conspiracy that reaches to the heart of the British security services.
As in all the best TV crime dramas, Laura's search for the truth becomes increasingly fraught as she starts to question her trust in people and structures she had assumed were on the side of justice.
3. Our hero is refreshingly normal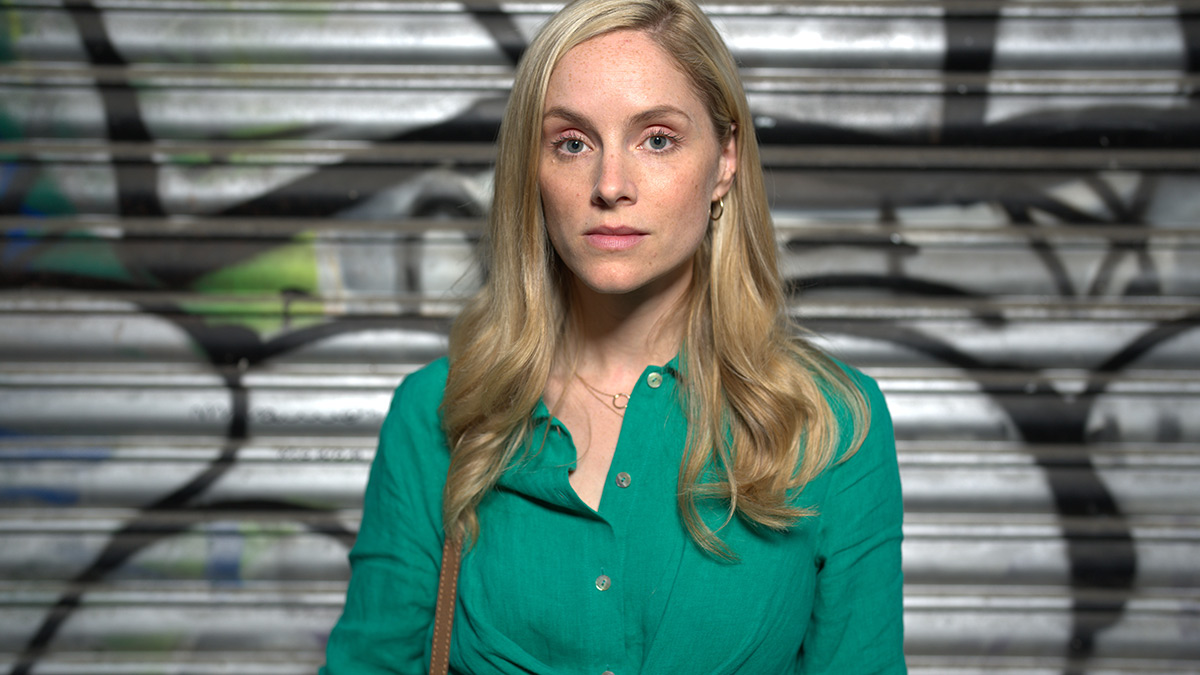 Last year, ITV crime drama Karen Pirie won plaudits for how, well, ordinary its protagonist was. The series' titular young female detective had her flaws, but for the most part she was bright, ethical and hardworking – in other words, the kind of person you'd actually want investigating a crime.
In The Diplomat, Laura cuts a similarly impressive yet believable figure. "She's really sound," says Rundle. "Often to warrant having a young female protagonist there has to be something quirky about her. She's got to be unhinged, or she's got to be typically quite masculine in her identity. Laura's not that – she's a very competent, very cool, very efficient person."
Rundle observes that Ada Thorne, the character she played in Peaky Blinders, was "impossibly cool", whereas Ann Walker in Gentleman Jack was "really damaged". In contrast, Laura is a young woman "who's good at her job, is a safe pair of hands, and she's fun… She's really quite normal. And that's quite unusual, don't you think, in our dramas to see that? But that is really appealing because it's the situations that are pushing her and teasing out the drama."
4. It has a seriously strong team behind the scenes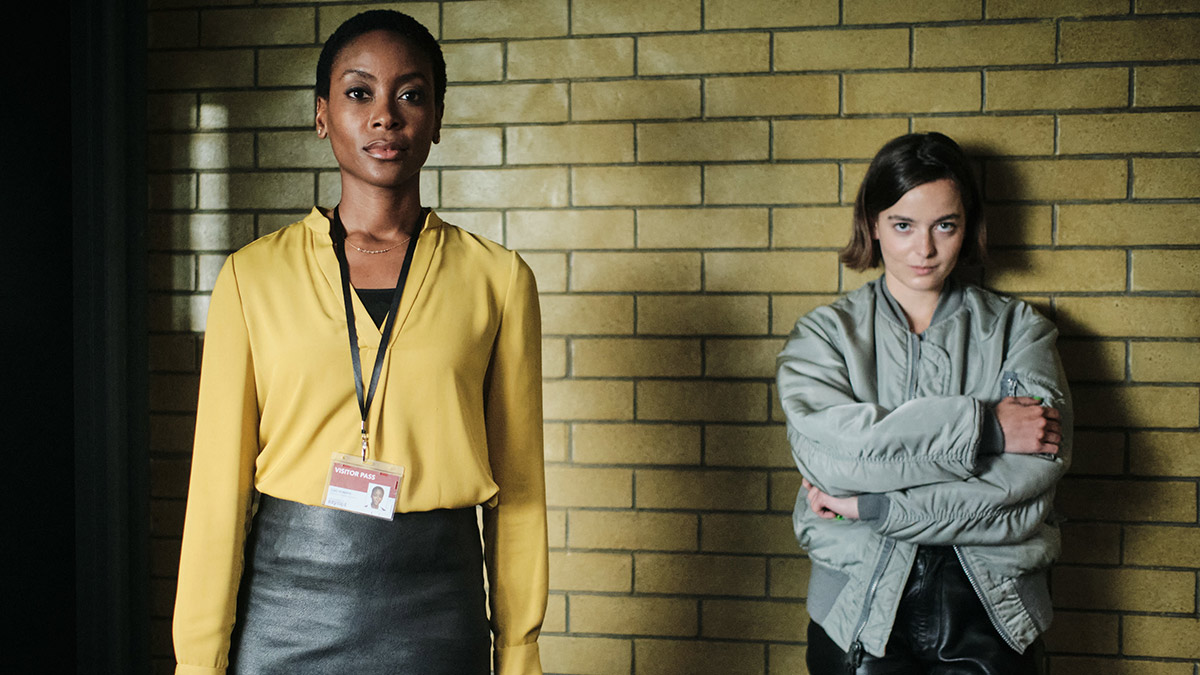 The Diplomat is the brainchild of screenwriter Ben Richards, whose previous TV series include Showtrial (pictured), Cobra and The Tunnel. It's produced by World Productions, which made Line Of Duty and Vigil, and co-directed by Jill Robertson (who has worked on Vera, Humans, Dalgliesh, Grantchester and more). This is a squad who know what they're doing when it comes to tense complex, TV thrillers.
5. It features a fresh take on the classic "odd couple" crime drama dynamic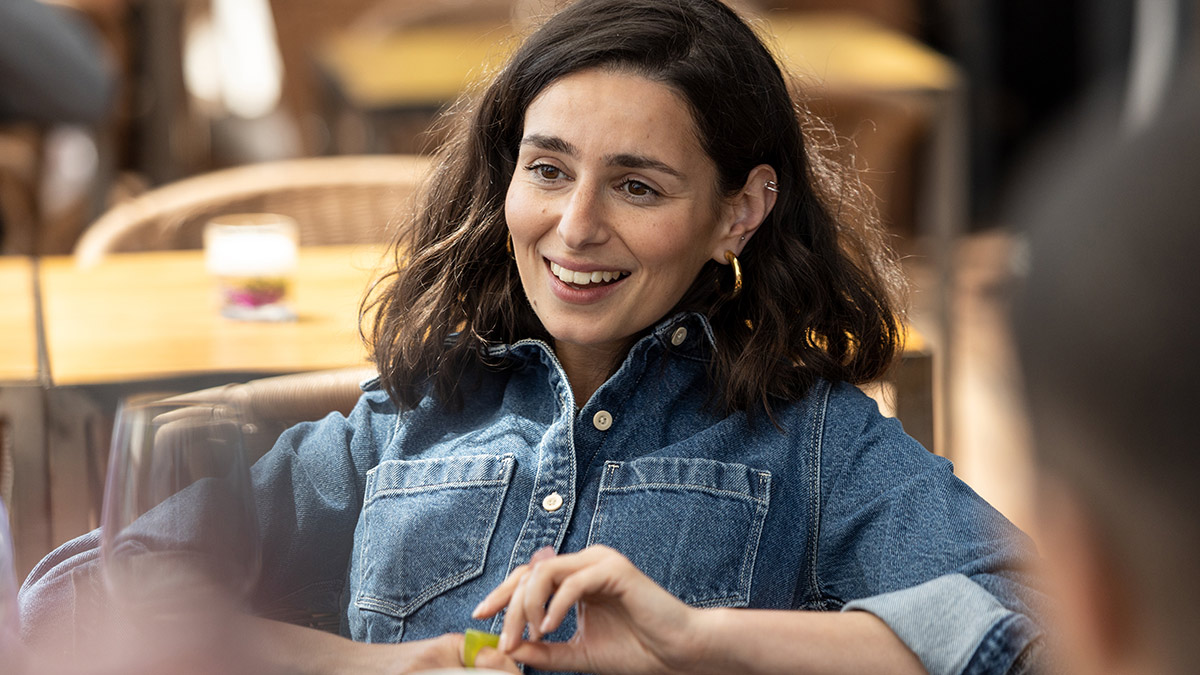 We're all familiar with TV thrillers where two clashing personalities are thrown together to solve crime – finding, along the way, that their differences make them a brilliant team. In The Diplomat, middle-class, academic Laura is cool, calm and self-controlled. In contrast, her right-hand woman, deputy consul Alba (Serena Manteghi), is streetwise, hot-headed and tells it like it is.
Despite frequent disagreements, there's no rivalry between Laura and Alba, but a genuine friendship based on mutual respect. "They're a bit of an odd couple but I think there's such admiration and respect for Laura from Alba," says Manteghi. "It's not a solely professional working relationship: for lack of a more accurate phrase, they really love each other and they come to each other's rescue."
It's still relatively rare to see a serious contemporary crime drama led by two young women working as a team, making Laura and Alba's dynamic feel decidedly fresh.
6. It will make you want to go to Barcelona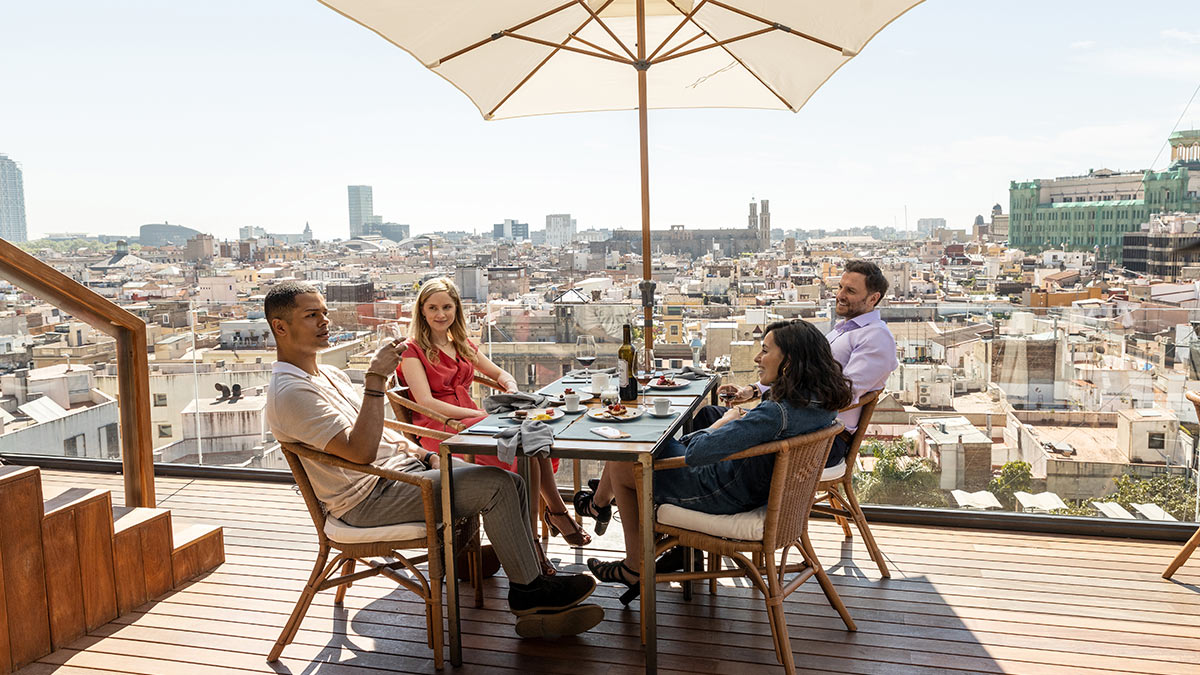 UK crime dramas are often characterised by a fairly bleak aesthetic: think sterile, strip-lit police stations, windswept moors and grey estates. In contrast, The Diplomat was filmed on location in Barcelona, which means its gripping plot is set against a backdrop of sun-kissed ramblas, sweeping Gothic architecture and the sparkling Mediterranean Sea. Steven Cree (Cobra, Outlander), who plays the enigmatic Consul General and Laura's boss, says Barcelona is "a huge character in the show".
The creators and cast wanted to capture a realistic vision of the Catalan capital – but let's face it, that still looks pretty good.
"Our Barcelona is not rose-tinted or touristy, though you will see some of the sights and some of the beauty of it," says Rundle. "Then it does start to explore some of the slightly darker sides that every city has. But in the main it revels in the glory of Barcelona."
When is Alibi's The Diplomat on TV?
The Diplomat starts on Tuesday 28 February at 9pm on Alibi HD (CH 126), when all episodes will be available in Catch Up > Channels > Alibi.
TV channels: Channels, content and features available depend on your chosen package. Channel line-ups and content are subject to change at any time and to regional variations.
HD: HD TV set, V HD Box, TiVo box, Virgin TV V6 box or Virgin TV 360 box connected with HDMI cables required for HD channels. Number of inclusive HD channels depends on package.
Interviews: Any opinions expressed in interviews are those of the interview subject and not those of Virgin Media.
Image credits: The Diplomat © UKTV