Skip to main content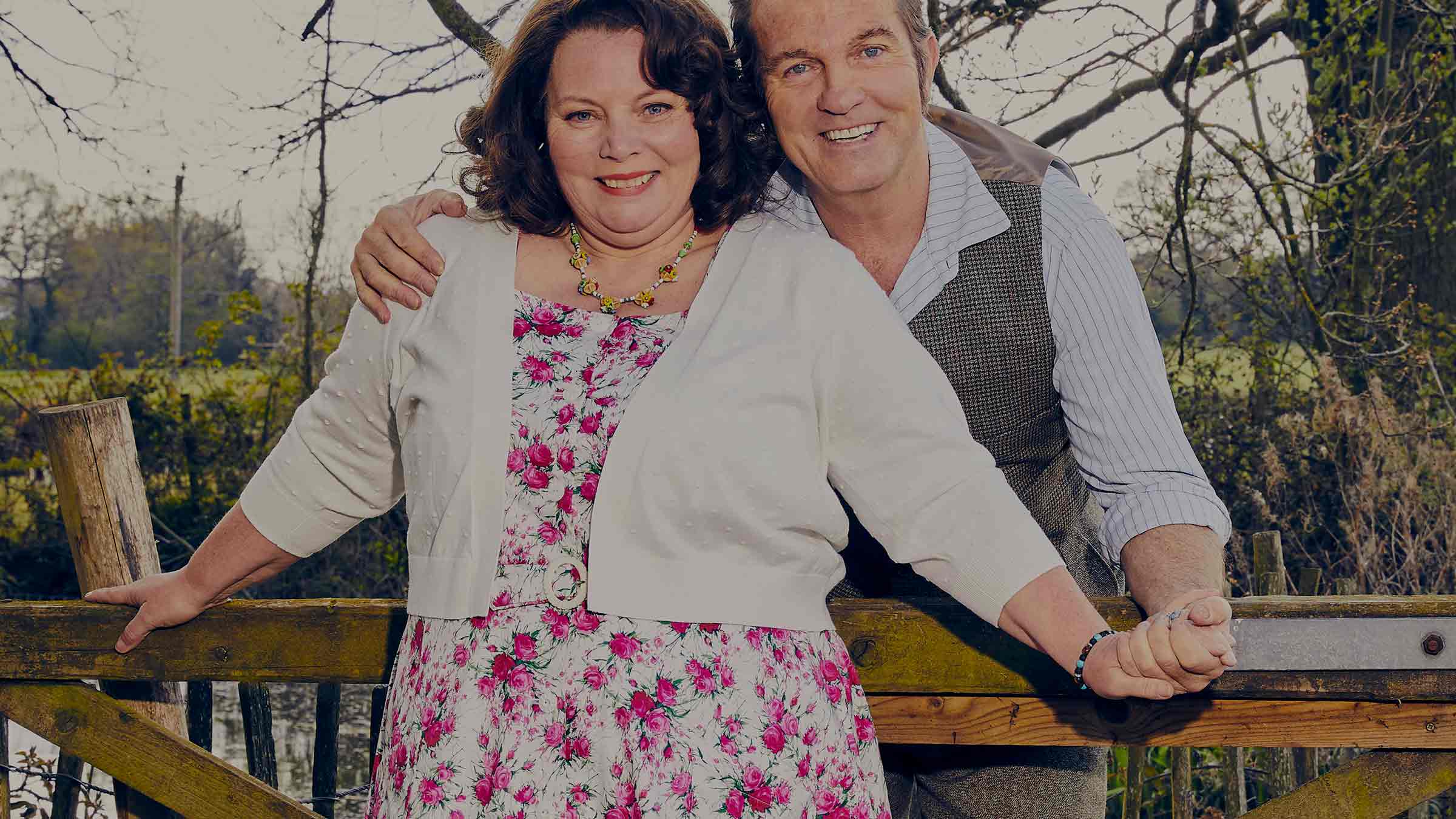 A reboot of a cherished ITV classic, The Larkins is here to soothe your heart, warm your cockles and welcome you into the family fold

By Jon Billinge, Writer
The roast's almost ready, the table laid, the kids are slowly gathering. Nostalgia hits don't come stronger than this.
And that's just one scene among hundreds in this heartwarming reboot of classic ITV comedy The Darling Buds Of May – itself adapted from HE Bates' classic family novels – that captures the traditions, culture and values of 1950s rural England.
If you've not seen the original and are thus far envisaging some humdrum period drama, rest assured that The Larkins is first and foremost a comedy, made all the more side-splitting by a roster of seasoned lead stars, including Bradley Walsh and Joanna Scanlan.
We caught up with the cast and producers to reveal what you need to know about this most loveable family, their cheeky schemes, and, of course, whether the ever-present mountains of food atop the dining table are real...
It's The Darling Buds Of May, but modernised

Now by that we don't mean it's the new Jetsons. More that the reboot presented an opportunity to delve deeper into the wants and needs of the characters to better suit today's viewer, as explained by director Andy de Emmony.
As with the original adaptation, family matters, the politics of village life and a tantalising love triangle are prominent themes, yet here the characters are fully formed and following desires and whims that feel true to their identity.
Sabrina Bartlett (Bridgerton), who plays Mariette Larkin, explains that her character "is completely independent, she's got her eyes on the future." Which makes the sudden clash between the aforementioned triangle and her desire to be free all the more engaging.
The cast is STONKING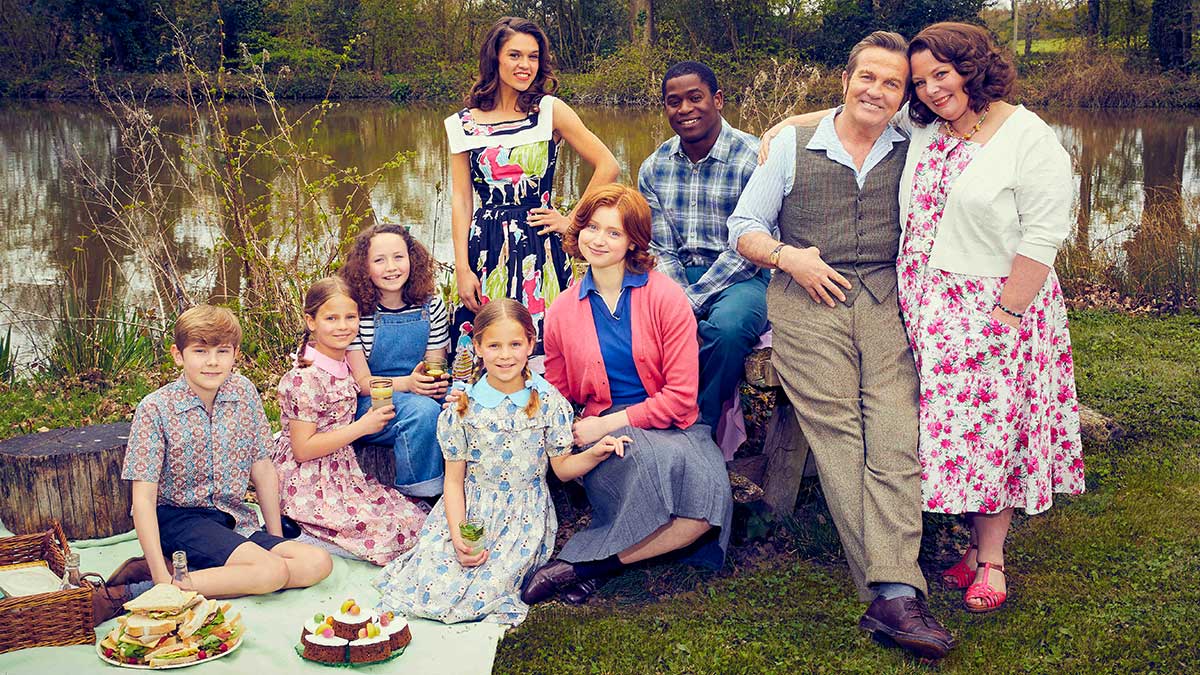 The original boasted a huge cast – David Jason as Pop Larkin, Pam Ferris as Ma Larkin and Catherine Zeta-Jones as Mariette Larkin, to name a few – and here, history repeats with some truly top-tier talent, alongside a batch of newcomers that moved Joanna Scanlan to tears!
"I am actually Pop Larkin," an assured Bradley Walsh explained. "Whatever you want I can get it." It's a statement beffitting the Larkin family patriarch, a true grafter who'll do whatever it takes to ensure his family is taken care of.
Meanwhile, Joanna, who plays family matriarch Ma Larkin, had nothing but praise for the youngest members of the cast. Discussing the idyllic setting (complete with patchy WiFi), she recalled how the younger cast members climbed trees, made daisy chains and generally explored during downtime. "I never saw one of them take out a phone, in 14 weeks," she said. "It brought a tear to my eye; remembering what childhood used to be like."
Most of that food is REAL
A recurring motif in The Larkins is that sacred gathering space – the dining table – which is more often than not laden with the most steaming, sumptuous-looking [sorry, we're dribbling] food you've ever seen on screen.
And we can confirm here that yes, the food is indeed REAL, bar a scant few occasions... Joanna explains: "I think there was one pie that didn't have any real pastry on it." Crikey, someone call the pie police!
However, despite this outlier, the vast majority of the food onscreen is indeed real and was even tucked into post-shoot, much to Bradley's detriment. "I ended up putting on 8lbs... and that was with training," he said. "I just stayed at the table eating!"
The timing felt right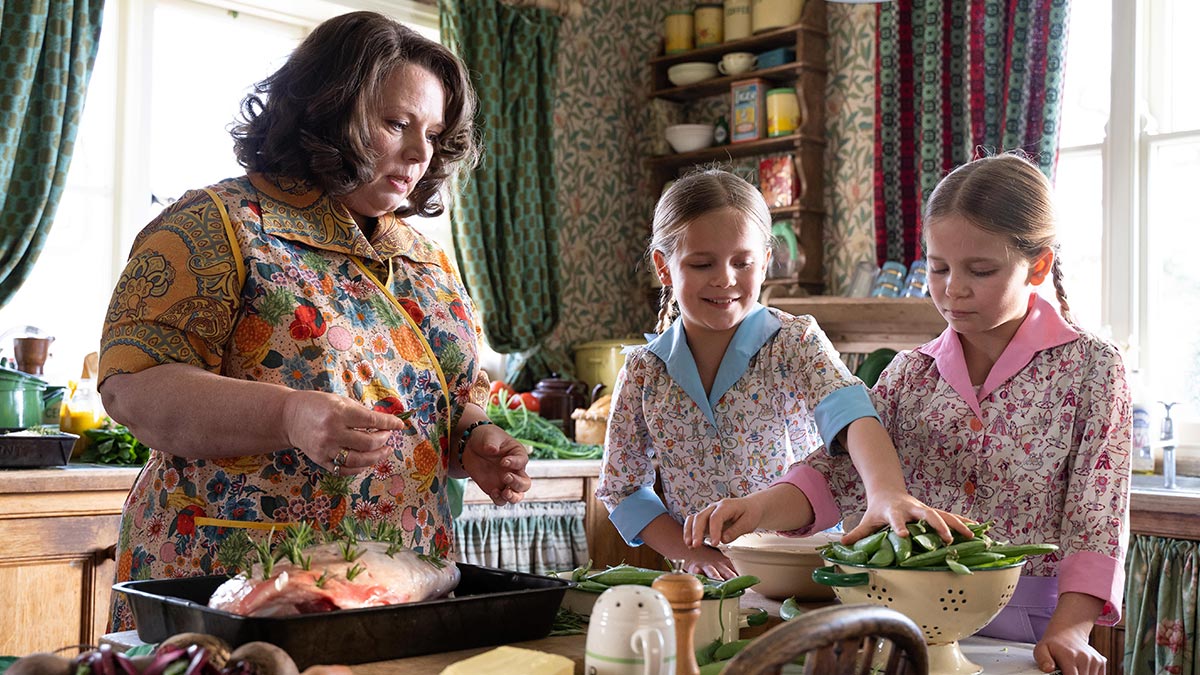 Curiously, the cast highlighted the parallels surrounding the airing of the 1991 original and the 2021 reboot. The country was in the grip of a recession in 1991, while 2021 has presented similarly seismic challenges.
With so much going on in both timeframes, a reassuring constant is comforting programming that helps see you through. Or as Bradley Walsh puts it: "Bath-time telly."
When is The Larkins on TV?
You can watch the first episode of six-parter The Larkins at 8pm on Sunday 10 October on ITV HD (CH 103). It is also available after broadcast in Apps & Games > ITV Hub.
TV channels: Channels, content and features available depend on your chosen package. Channel line-ups and content are subject to change at any time and to regional variations.
ITV HD is subject to regional variation. ITV HD is not available where STV HD or UTV HD is available.
Catch Up TV: Catch Up TV content available for up to 7 days or up to 30 days after broadcast, depending on content.
Interviews: Any opinions expressed in interviews are those of the interview subject and not those of Virgin Media.