Skip to main content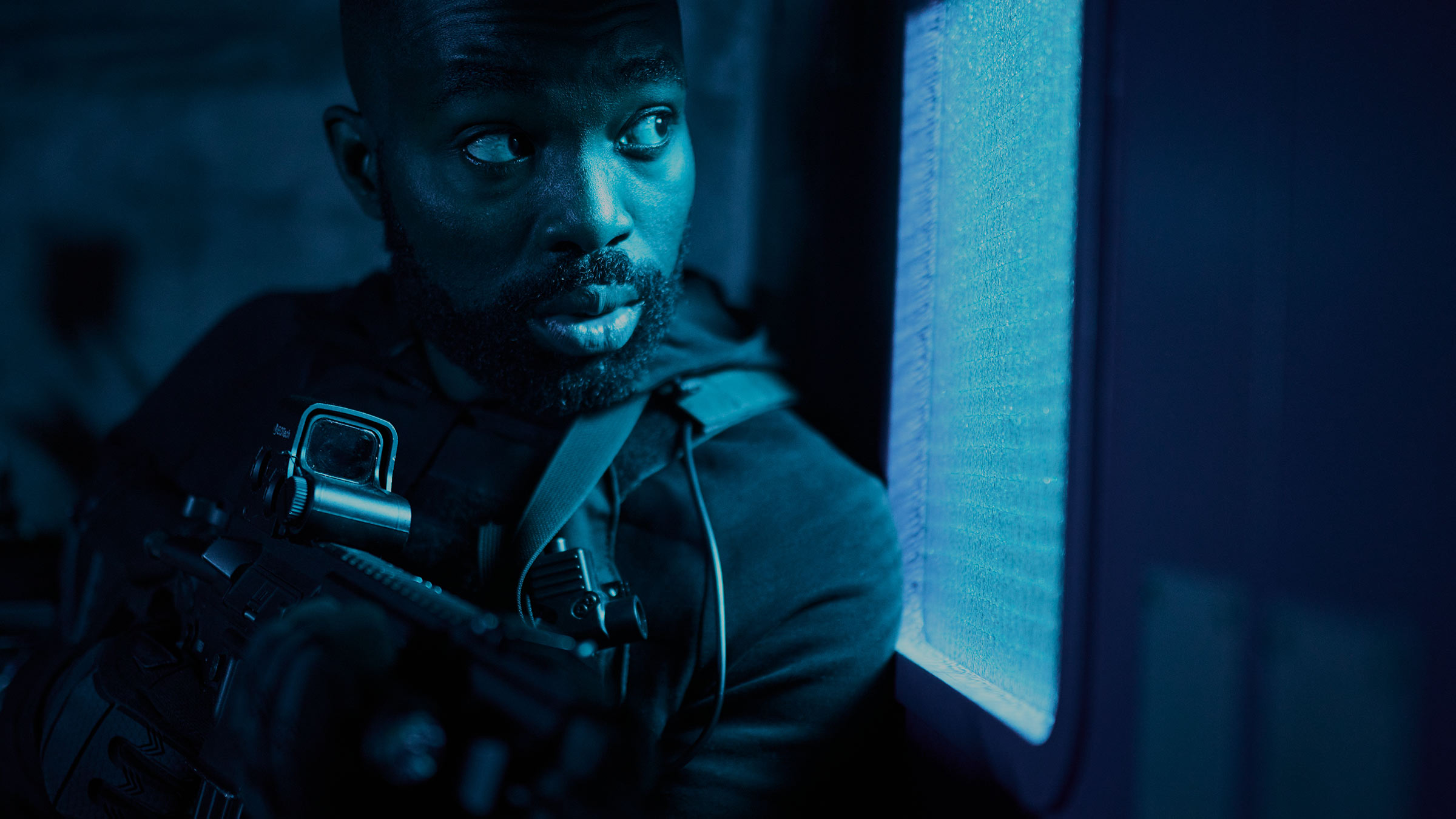 Welcome to the Long Story Short on The Lazarus Project. Whether you've got ten seconds or a few minutes, get up to speed on everything you need to know as Sky Max's thrilling time-travel sci-fi drama returns for series 2
By Torri Mundell + Chris Miller, Feature Writers
If we could turn back time, as Cher wistfully sang, wouldn't it be great to return to the heady start of your first romance? Or to relive that sun-soaked Mediterranean holiday you took last summer?
Well, in The Lazarus Project, app developer George (Paapa Essiedu, I May Destroy You) is headed somewhere completely different in time, over and over again: the end of the world. This is the premise behind Sky Max's brilliantly conceived sci-fi drama. Ahead of its second series, here's everything you need to know about it.
Got seconds to spare?
George is recruited by a shadowy organisation to prevent the world's destruction. He's come to their attention because he, along with a few other "mutants", has recognised that the world has rewound the past six months, so that he's forced to relive the same events for a second, and then a third, time.
The organisation's name? The Lazarus Project. And their ambition? To harness the power of time travel to prevent global catastrophes from ever taking place. But when George's personal life comes into direct conflict with the purpose of the agency he serves, he has an impossible choice to make.
At the end of the first series, the world appeared to be stuck in a relentless, three-week time loop with only one possible conclusion: total annihilation. As we rejoin the story, the pressure is on George to avert this catastrophe…
Have a minute more?
So what else is going on in The Lazarus Project?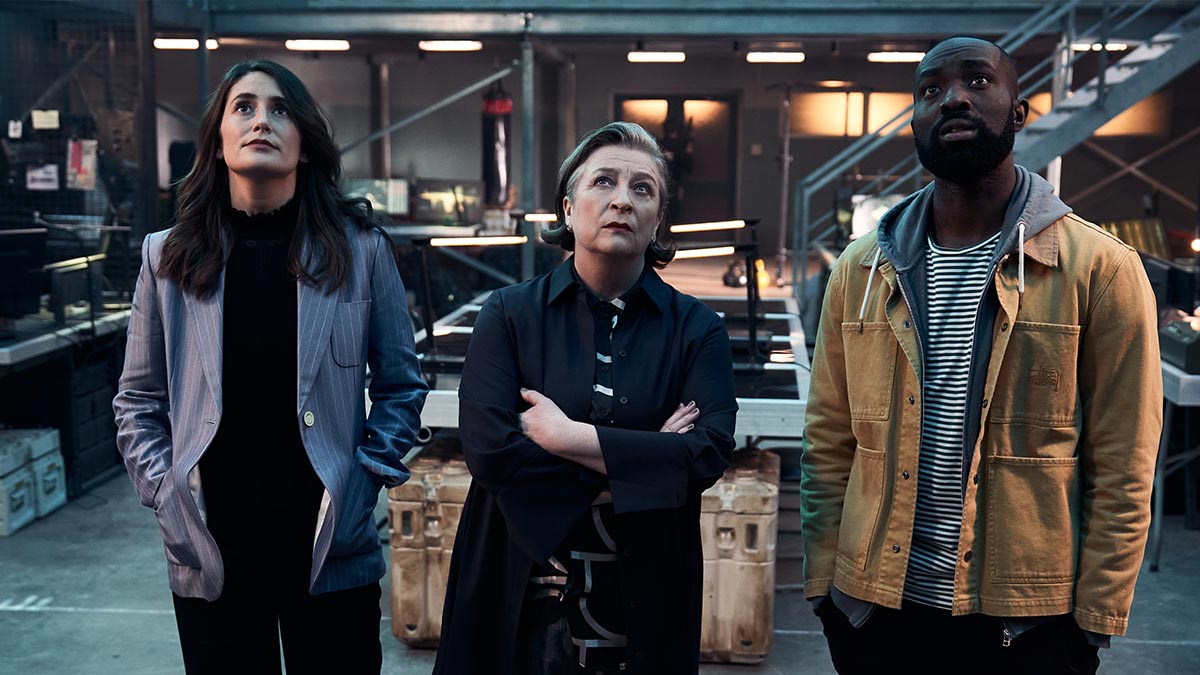 When George is first recruited by the time-travelling agency, the series captures the delight and the sense of liberation that comes with reliving the same events, each time an opportunity to right a wrong.
But it also captures the cracks that begin to show when you're forced to live the same timeline over and over, no matter how virtuous the reason for it. The drama forces us to question how we define who are the good guys and bad guys. After all, when events take an unexpected turn, George is prepared to sacrifice the global collective good in order to save his girlfriend Sarah (Charly Clive, All My Friends Hate Me) from dying.
Anything else to know?
The show was created by Joe Barton, the genius behind the stylish, suspenseful crime series Giri/Haji. Both he and his talented cast throw themselves himself into the narrative possibilities offered by time travel, as well as some of its most perplexing moral quandaries. We love the way the show anchors its big ideas and thrilling action scenes with beautifully drawn, realistic characters.
Essiedu brings charm and dry humour to his role as George, his bafflement reflecting ours when he's subjected to explanations about time travel that involve quantum physics. Jonathan Creek star Caroline Quentin plays Wes, the well-intentioned leader of the Lazarus Project, while Tom Burke (Strike) steals his scenes as Revrov, a rogue agent seemingly hell-bent on acts of terrorism.
What can we expect in series 2?
Here's a look ahead to the new episodes…
After his agency's nefarious actions, it will be down to George to redeem his reputation and repair his relationships with fellow agents. His personal life is bound to be more complicated now that his girlfriend is aware of both the time loop and his complicated role within Lazarus.
That's plenty for our everyman hero to contend with, but Barton has also hinted that there might be other ex-Lazarus time travellers getting involved. We can't wait!
Beyond that, details about about what's coming next for George – and, well, the entire world – are scarce. In our book, that's a good thing. We know from the first series that the show's delicious layers of suspense and intrigue add up to thrilling moments of drama and action.
We do know that the same excellent cast will be reprising their lead roles, and that there are some fresh faces in the mix too, including Colin Salmon (EastEnders) and Lorne MacFadyen (Vigil).
When does The Lazarus Project series 2 start on Sky Max?
The new series begins on Wednesday 15 November at 9pm on Sky Max HD (CH 111). If you want to catch up ahead of the start of series 2, all episodes of series 1 are available in On Demand.
And if this ace show has sharpened your appetite for some more top-quality sci-fi series, here are some of our favourites from Sky Max and Sky Sci-Fi.

The Ark
What is it? After an environmental cataclysm devastates Earth, a chosen few board the spacecraft Ark One and leave the planet in an attempt to preserve humanity's future. And then the ship malfunctions…
Does it cross over into other genres? It's a story of post-apocalyptic human survival, but it also examines how different people rub along when contained in a small space. A bit like The Office.
Has anyone in it been in other sci-fi shows? The real sci-fi bona fides are behind the camera: it was created by Dean Devlin (Independence Day, Stargate) and Jonathan Glassner (The Outer Limits, Stargate SG-1).
How many episodes are there? There are 10 in season 1, with another season on the way.

Resident Alien
What is it? An extraterrestrial visitor arrives on Earth tasked with wiping out the population. But after going incognito in a small town for a while, the alien decides he kinda likes humans.
Does it cross over into other genres? It's a classic fish-out-of-water comedy, with elements of whodunit as the alien poses as a doctor and ends up helping with a murder investigation.
Has anyone in it been in other sci-fi shows? Star Alan Tudyk was in cult sci-fi Western Firefly, and also supplied the motion-capture movements and voice for the robot in 2004's I, Robot.
How many episodes are there? Two seasons consisting of 38 episodes, with a third filmed and coming soon.

Fringe
What is it? Government agent Olivia Dunham (Anna Torv) investigates inexplicable events with help from troubled but brilliant scientist Walter Bishop (John Noble). Their findings take them to unexpected places, including a parallel Earth.
Does it cross over into other genres? Fringe dips a toe in every type of sci-fi, crime and mystery you can think of – including time travel. Plus there's a musical episode.
Has anyone in it been in other sci-fi shows? Torv was a guest star in hit video game adaptation The Last Of Us, while Noble has appeared in The Boys (and was the Steward of Gondor in the Lord Of The Rings trilogy). Star Wars and Star Trek writer/producer/director JJ Abrams is a co-creator.
How many episodes are there? Exactly 100 across five seasons.

The Midwich Cuckoos
What is it? After a night of mysterious events, all women of child-bearing age in the town of Midwich find they are pregnant. But it's when the babies are born that their problems really start. These tots are not adorable.
Does it cross over into other genres? Like the classic John Wyndham novel it's based on, this is partly a psychological thriller, as the people of Midwich struggle to cope with their sinister progeny.
Has anyone in it been in other sci-fi shows? Keeley Hawes, who plays Dr Susannah Zellaby, starred in metaphysical time-travel detective series Ashes To Ashes.
How many episodes are there? Seven.

Code 404
What is it? In the near future, a top London detective (Daniel Mays) is killed in the line of duty. He is revived using an experimental artificial intelligence program. However, the AI is far less inclined towards fighting crime.
Does it cross over into other genres? It's a sci-fi police-procedural comedy-drama!
Has anyone in it been in other sci-fi shows? Mays was in Ashes To Ashes with Keeley Hawes, while Stephen Graham, who co-stars as his exasperated partner, is in Netflix's huge new time-jumping hit Bodies.
How many episodes are there? The third series has been confirmed as the last, so dive in and watch all 18 episodes now.

From
What is it? Anyone who enters a small American town (known only as The Township) is unable to leave. It's up to the inhabitants to figure out why – and find a way out.
Does it cross over into other genres? Monster, monster… It turns out that being trapped in The Township is even less fun than it sounds thanks to the creepy nocturnal creatures in the nearby woods.
Has anyone in it been in other sci-fi shows? Harold Perrineau – who stars as Boyd Stevens, the closest thing The Township has to a mayor – memorably portrayed Michael in the genre-bending Lost ("WAAALT!"). Co-star Catalina Sandino Moreno had a recurring role on post-apocalyptic drama Falling Skies.
How many episodes are there? The first two 10-episode seasons are in On Demand now, with the promise of more to come.
TV channels: Channels, content and features available depend on your chosen package. Channel line-ups and content are subject to change at any time and to regional variations.
HD: HD TV set, V HD Box, TiVo box or Virgin TV V6 connected with HDMI cables required for HD channels. Number of inclusive HD channels depends on package.
Catch Up TV: Catch Up TV content available for up to 7 days or up to 30 days after broadcast, depending on content.
On Demand: Content available to view depends on TV package. Time limits apply for viewing chargeable On Demand content – see virginmedia.com. Once purchased, all chargeable On Demand content must be viewed within 48 hours. Premium channels and upgrades must be kept for at least 30 days.