Skip to main content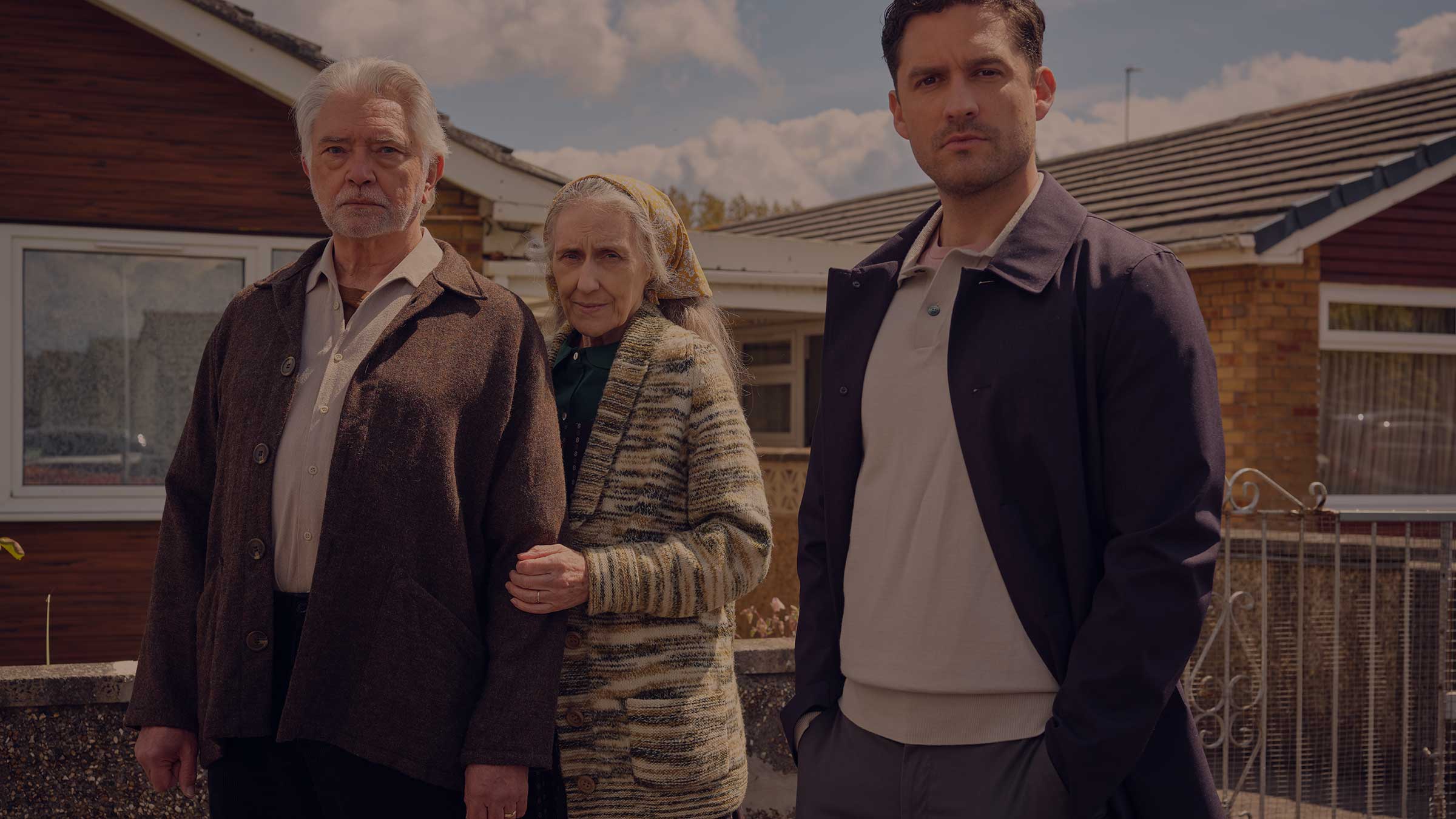 Ben Aldridge, Juliet Stevenson and the rest of the cast talk about this unmissable new series from Vera creator Ann Cleaves

By Virgin TV Edit
Call off the search: you've just found your latest crime drama addiction.
Based on the novel by Vera creator Ann Cleaves, and written for TV by Des screenwriter Kelly Jones, The Long Call is a gripping – and pioneering – new series. This four-part drama follows Matthew Venn (Fleabag's Ben Aldridge), a detective inspector who, along with his husband, returns to the ultra-religious North Devon community that shunned him 20 years earlier after he came out as gay.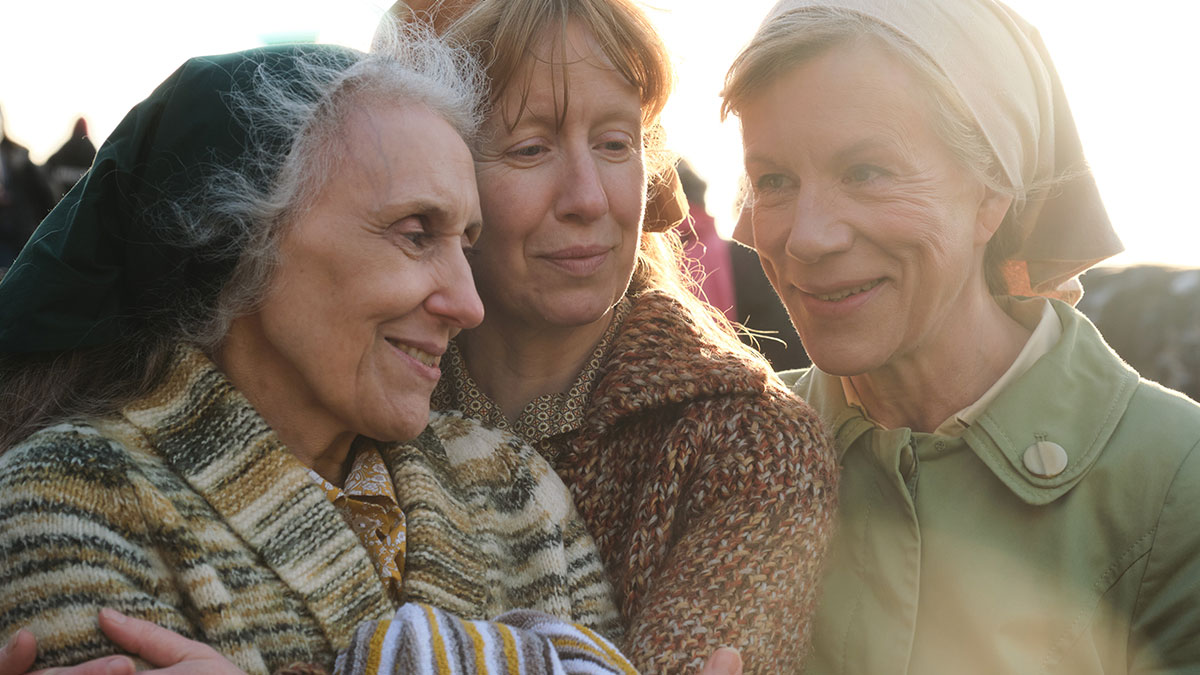 Venn is there to attend his father's funeral, but he's also there for another reason: the body of a man who's been stabbed to death has washed up on the beach. With DS Jen Rafferty (Doctor Who's Pearl Mackie) in tow, Venn is in charge of finding out what happened.
His investigation on the stunning coast brings him into contact with many of the locals, including his mother Dorothy (Out Of Her Mind's Juliet Stevenson), religious leader Dennis (Martin Shaw, Inspector George Gently) and his wife Grace (Anita Dobson, Casualty). Opening old wounds and forcing the community to face some uncomfortable truths, is Venn in over his head?
Want to know more about The Long Call? Here, the cast opens up about ITV's newest crime drama…
Ben Aldridge (DI Matthew Venn)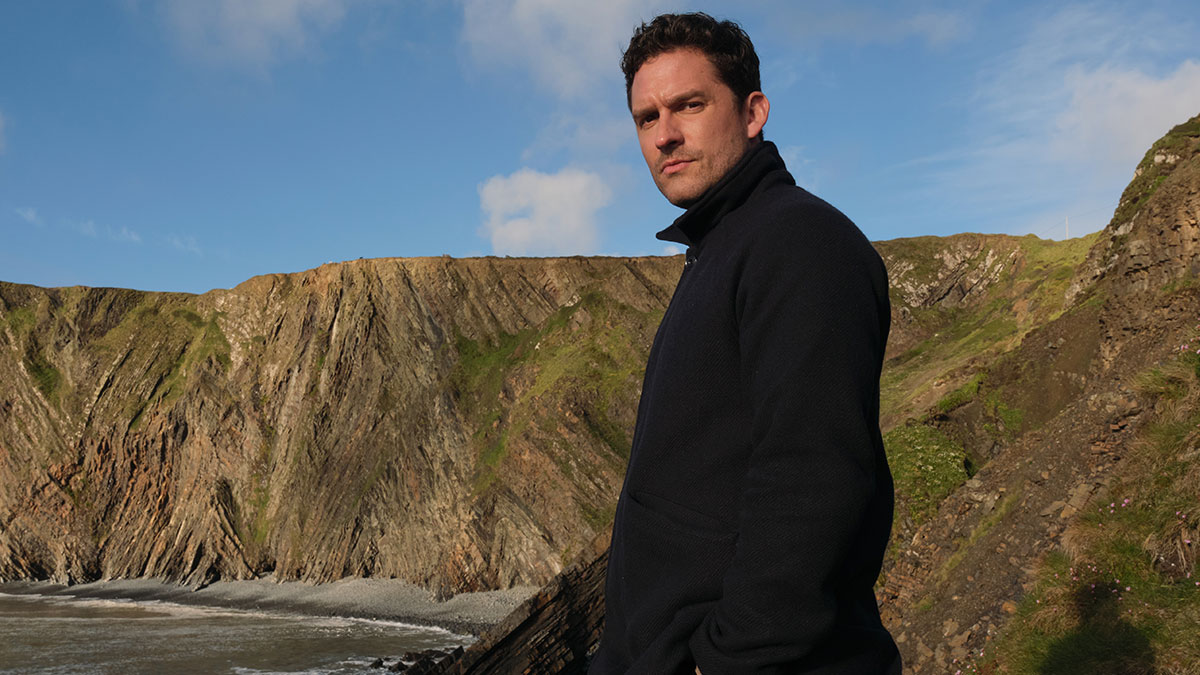 "It feels significant. I haven't done an official Google but I can't think of another mainstream queer lead in a show – and representation that way is really powerful.
"What I love about The Long Call is that I don't think it ticked the diversity box for the sake of being progressive. I think Matthew's queerness is very central to his journey in the show and it explores his own internal reactions about the people around him.
"I'm really proud of it and it's not just a detective who happens to be gay. We really go on that journey. He was an easy character for me to relate to and a pleasure to read and then interpret alongside all these wonderful people who were so respectful and sympathetic. It was a real pleasure to be involved.
"I have played gay characters once or twice in a play and in a short film but haven't really explored in this way, so I've been longing to do it in a visible way without feeling kind of strange about. It was a really beautiful thing to become a part of."
Juliet Stevenson (Dorothy Venn)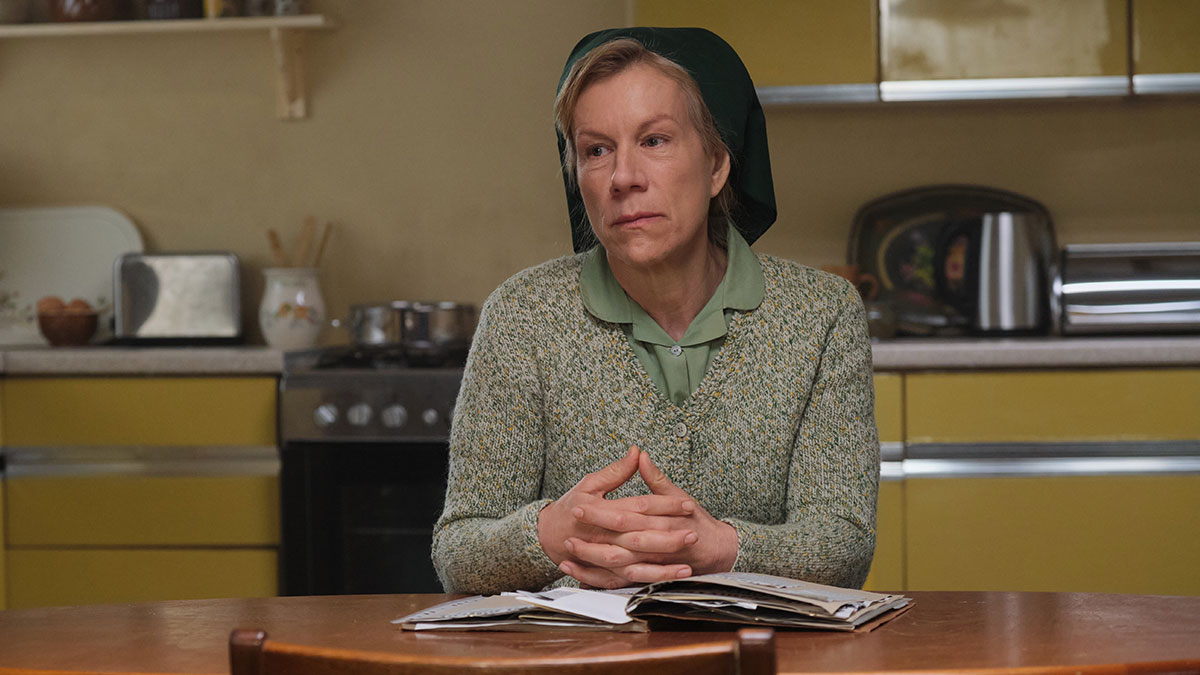 "I think what appealed to me is that it was an ensemble piece. I love ensemble work, whether it's theatre or film or television, because normally that means you are exploring many people and in much more detail than if you have an eponymous hero or heroine. This is a very humane piece of writing.
"The fact that it was a queer lead was really fantastic, because I love work which is moving us forward, taking us into the world in which we live, and giving more voices a chance to be heard. Very often in film and television it's quite behind where life is, so I really welcome that.
"In relation to Dorothy, I thought, "here's a chance to play somebody radically different for me." I don't have a religious faith, but I love playing characters a long way away from me. The further the better in lots of ways because it's much more interesting and challenging.
"Dorothy has been extremely tough on Matthew and when it came to him choosing between his community and his identity when he came out as a gay man, she and the community said you've got to go and once you leave this community of the brethren there is no communicating. As a mother that must have been heartbreaking but she did it, so my job is to serve that narrative which is really important, but as an actor and human being I want to explore why she had to do that."
Martin Shaw (Dennis Stephenson)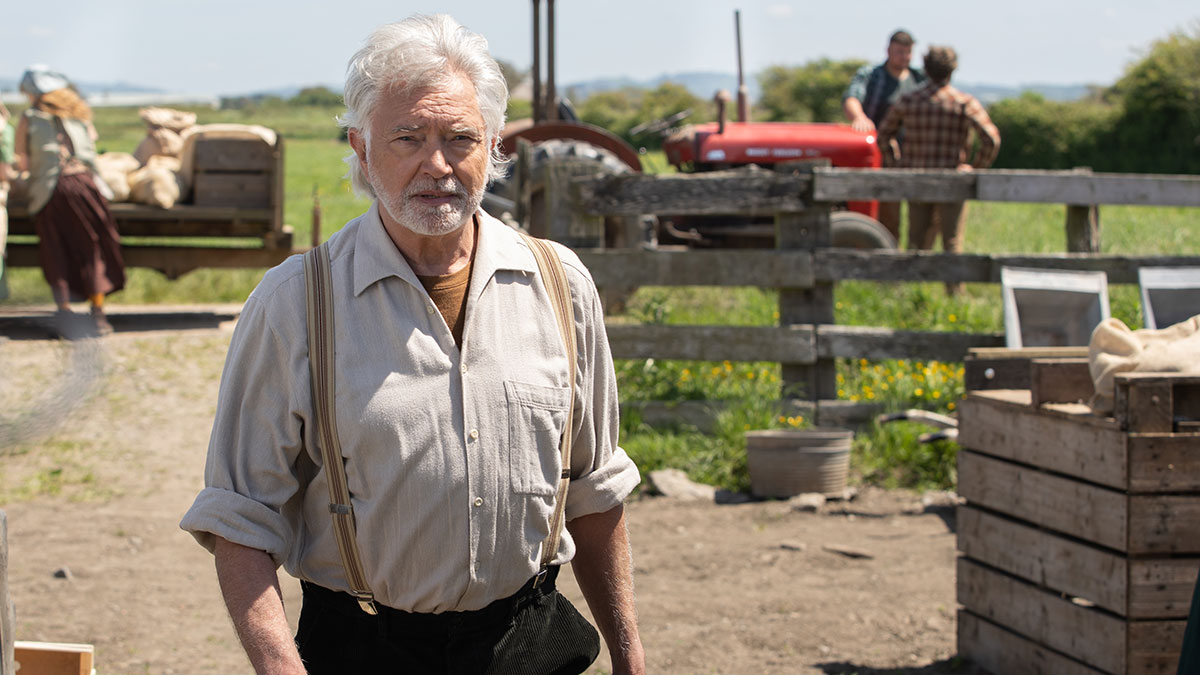 "If a script is worth doing it's right there in the writing. There were plenty of diamonds to dig up in this script.
"What I look for in a character is the clarity of the story and what the intention is. Then I want to look for the nuances underneath and find out if there are ways I can make it interesting by trying to communicate what the character is thinking but not saying. And suddenly this whole vista opened up.
"I think people have to make up their own minds about what the show has to say. I don't think it necessarily says anything intrinsically about the religion itself, I think it's more about the participants. Hopefully people will find my character, who is the leader of this sect, has a fairly complex relationship with the world and with the people around them."
Pearl Mackie (DS Jen Rafferty)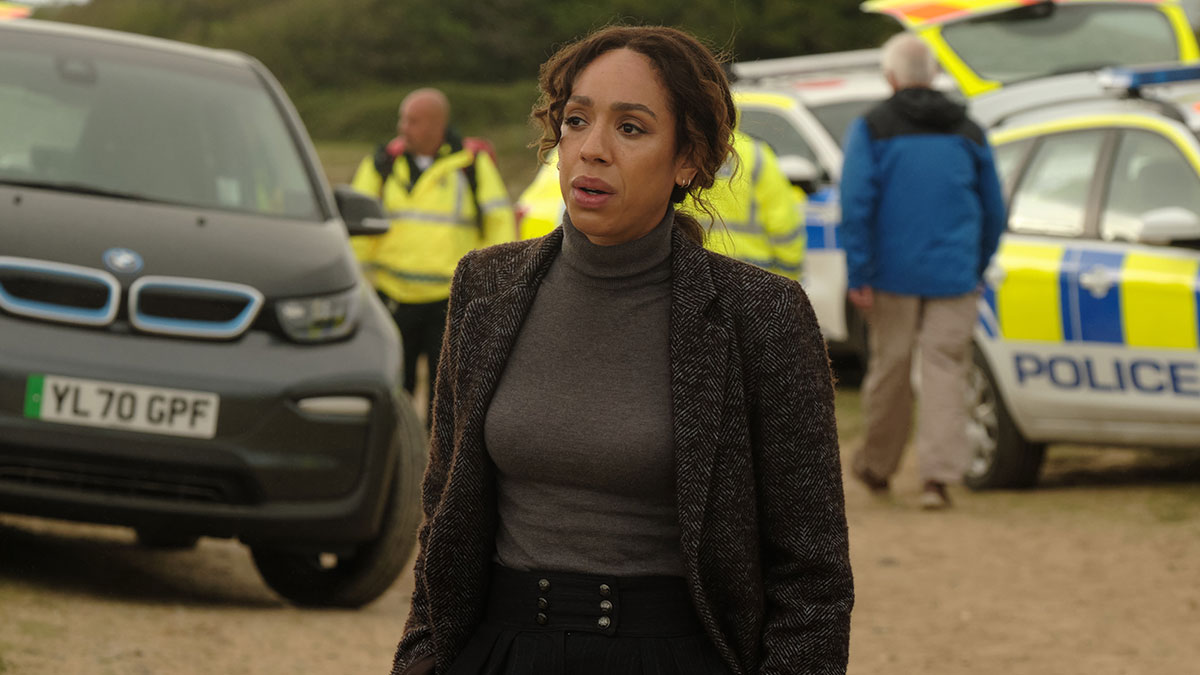 "Part of the appeal of playing Jen was that she is a really rounded character. She's a survivor. When we meet her she has just left London and she's escaped from a really abusive relationship that she was in for many years with the father of her children, so I think in a way that kind of gives her a different approach to being a detective. I think she has a heightened sense of empathy for people who are in vulnerable situations, particularly women in vulnerable situations, and I think it's an asset.
"What she really wants to do is protect people. She doesn't want anyone to experience what she has been through. I think those emotions are kind of bubbling away under the surface and can get triggered quite easily, but I think we need more police officers like Jen.
"It was a real challenge playing a survivor of domestic violence. It's something I don't have any personal experience of and something I really wanted to do justice to. I didn't necessarily do any sort of research into survivors of domestic violence because I think everyone is individual; everyone's experiences will be different and I didn't want to make it generic or just sort of an idea of what the survivor would be."
Anita Dobson (Grace Stephenson)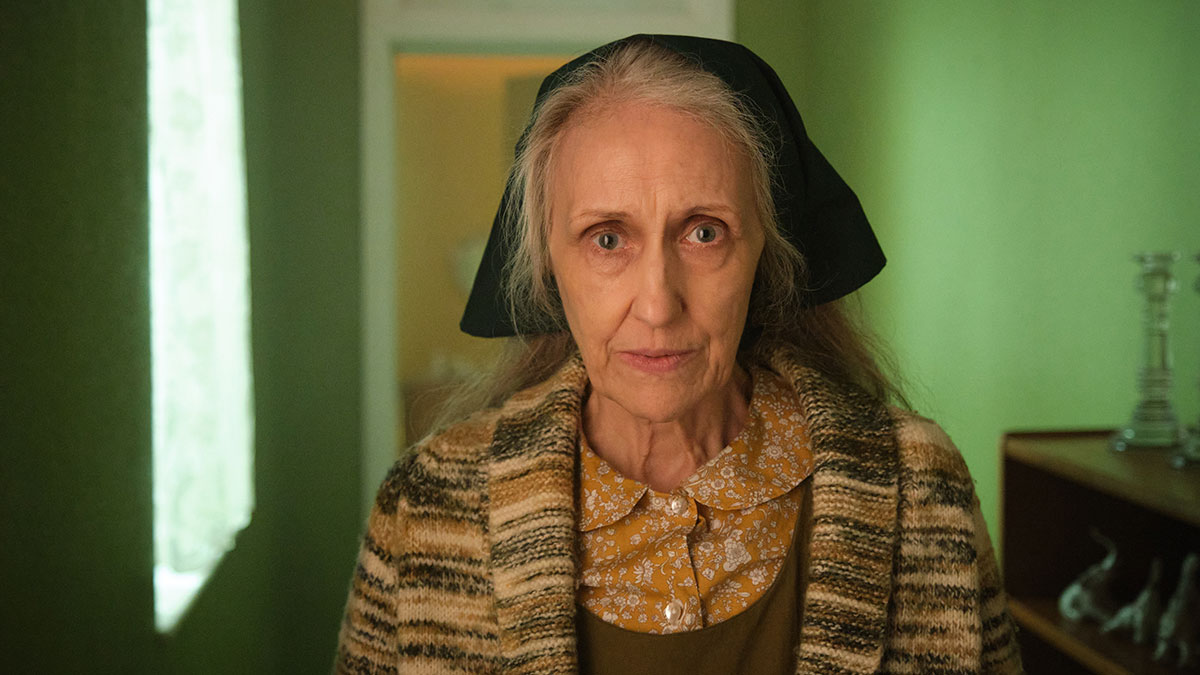 "From the minute I picked up the script I just thought, "count me in". Grace is so locked away, so I just couldn't wait to kind of get inside and find out what was going on in her head. Even though she doesn't say very much to start with there's so much going on.
"I think it's absolutely necessary that you can't stay locked in that awful horrible place all the time. It's just too dark, so it's really important that you come out and you go to the lighter side of your personality. Everybody was lovely and very supportive and we had a lot of fun making the show. For me it was a wonderful journey to to play her and to see her slowly unravel."
When is The Long Call on TV?
You can watch the first episode of new ITV crime drama The Long Call at 9pm on Monday 25 October. All four episodes will be shown over consecutive nights. It will also be available after broadcast in Apps & Games > ITV Hub.
TV channels: Channels, content and features available depend on your chosen package. Channel line-ups and content are subject to change at any time and to regional variations.
ITV HD is subject to regional variation. ITV HD is not available where STV HD or UTV HD is available.
Catch Up TV: Catch Up TV content available for up to 7 days or up to 30 days after broadcast, depending on content.
Interviews: Any opinions expressed in interviews are those of the interview subject and not those of Virgin Media.