Skip to main content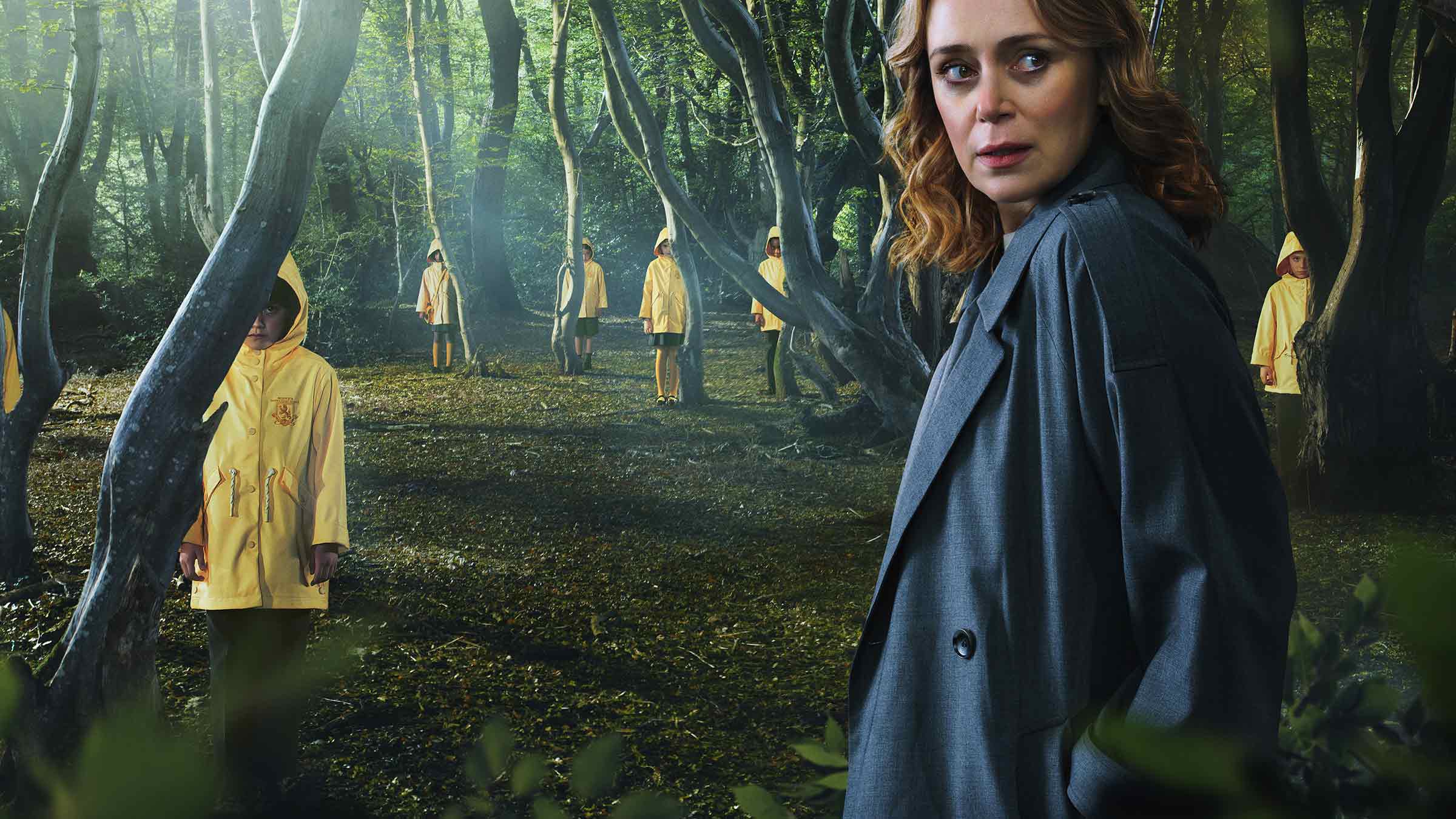 Strange things are afoot in a small town in this adaptation of the classic sci-fi novel, new to Sky Max this week

By Chris Miller, Writer
Midwich is an ordinary town. It has nice houses, riding stables, a prestigious school. But one spring night, an extraordinary event changes Midwich forever.
It starts with power surges. Then a blackout. People fall unconscious. Phones won't work. No one can enter. It lasts 12 hours, before the population awakens and normality returns. No harm is seemingly done. But a few weeks later, it is discovered that every woman of child-bearing age in the affected area is pregnant. Even worse, when the children are born, they display unsettling abilities and start to exert undue control over their parents. Who are they, where do they come from, and what do they want?


This new adaptation of John Wyndham's classic 1957 sci-fi novel brings the story firmly into the 21st century. Adapted for TV by David Farr (The Night Manager, Hanna) and a team of writers, The Midwich Cuckoos features a superb cast led by Keeley Hawes (Line Of Duty, Bodyguard) as Dr Susannah Zellaby and Synnøve Karlsen (Last Night In Soho) as her daughter Cassie.
Max Beesley (Jamestown) is Paul, the local police chief dealing with the fallout as well as his own personal tragedy, with Aisling Loftus (A Discovery Of Witches), Lara Rossi (Angela Black) and Hannah Tointon (Mr Selfridge) among the women who feel something strange growing inside…
The cast and crew have been talking about this tense, atmospheric and acutely observed new drama. Here's what we've learned about the series.
1. It's sci-fi, but it's much more than that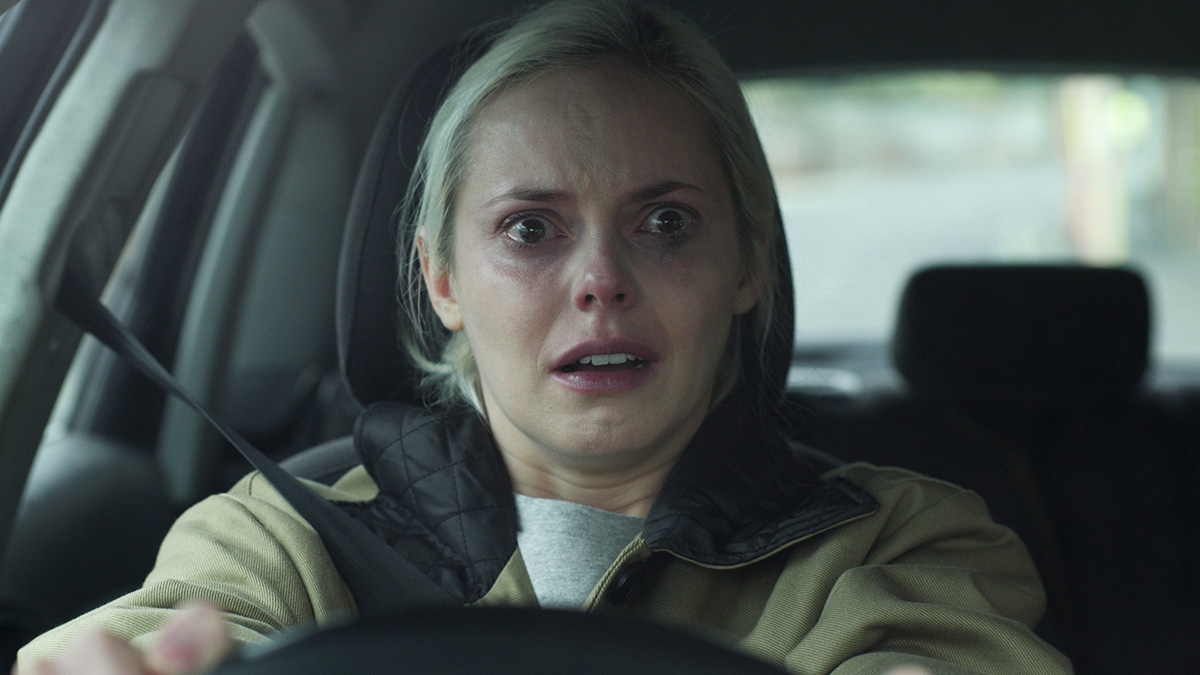 Hannah Tointon says Rachel has to "grow up quickly and fight for what's right'.

Wyndham is known as a science fiction writer and also authored such classics as Day Of The Triffids and The Kraken Wakes – but as is often the case with sci-fi, The Midwich Cuckoos works on many levels beyond its otherworldly premise. "It's a wonderful mix of genres," says Tointon, who plays Rachel Saunders, a contented wife and mother who finds her worldview challenged by the strange events. "It has elements of thriller, science fiction and horror. It's really eerie and suspenseful."
With its theme of unwanted visitors riding into a small town, it's a little like a Western too. "David Farr's writing is just wonderful – I loved his metaphor of a village where Susannah is the priestess and Paul is the sheriff," says Hawes. "That's how he sold it to me."
And as with almost any story set in a small town, it shines a light on social mores. "We are looking at the aspiration of having a perfect family life in a lovely commuter town with nice schools and a high street and expensive houses," says executive producer Robert Cheek. "Why do we have such an aspiration? Why does having children fit into that? Why are we competitive about it?"
2. There are plenty of parallels with recent events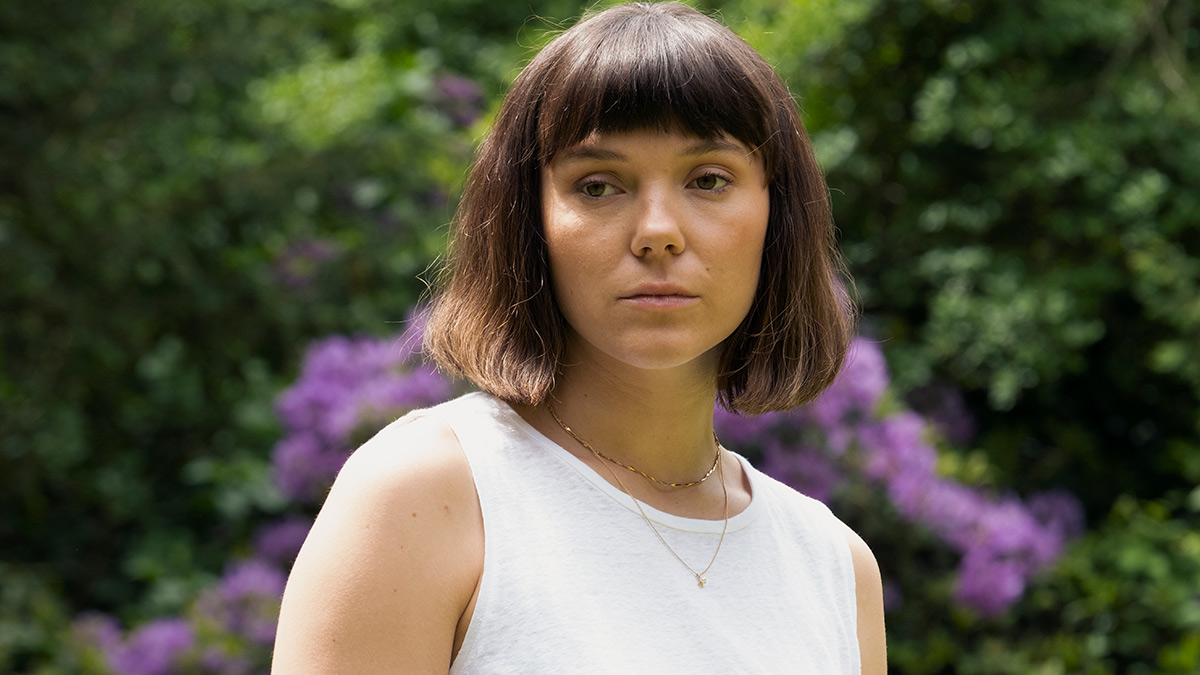 Synnøve Karlsen says the isolation she felt during lockdown helped her create the troubled character Cassie.

Where the novel dates from the 1950s and was concerned with the experience of war and the fear of military invasion, the 2022 version has plenty of resonance with the troubles we've all faced. "Audiences will really relate to this world because in recent times we've been through our own form of Armageddon," says Karlsen, whose character has moved back home to deal with mental health problems.
"There is the concept of something alien invading and infecting people. There is also the idea of the government having complete control. You see this tiny community kept under such close watch by the government. That became the norm for everyone during lockdown."
Cheek says that Wyndham was "interested in shifting something apparently normal by a degree, exposing how fragile everything is. That was underlined during the pandemic. That showed us how we rely on things that could collapse in a heartbeat."
3. All parents will recognise the emotions and fears at play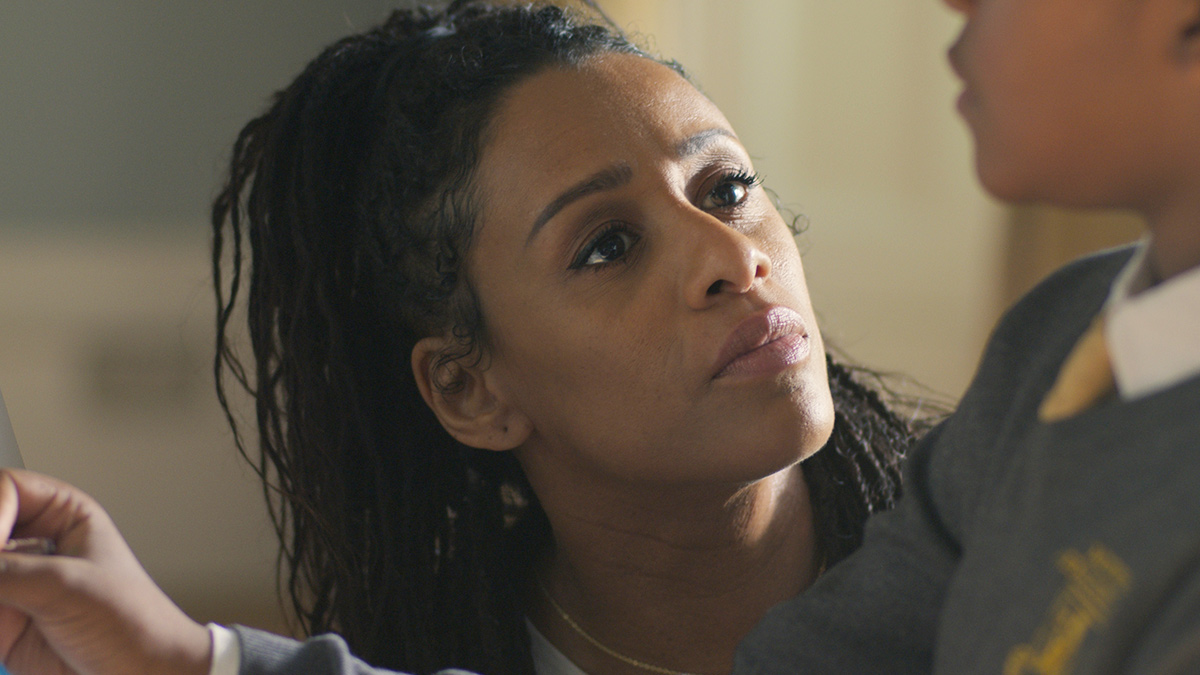 Lara Rossi (Jodie) found out she was pregnant on the same day her character did.

The title comes from the cuckoo's habit of laying its eggs in other birds' nests. "They're much more needy as they get bigger and bigger," Rossi explains. "The adult birds are rushing around trying to feed these alien children. The mothers become sucked into the minds of the children. It's almost like an abusive relationship. The child is very aware of its power and exploits its parents. For a new parent, that's terrifying."
The children, says Beesley, "present their parents with a terrifying dichotomy: their love for their child is fighting against a very clearly unknown force. What do they know about this child? The answer is absolutely nothing, and that's really frightening… These cuckoos have a hive mentality that is stronger than their connection with their parents, and the parents just can't process that." Most parents will admit that they don't fully understand the way their children think, even if the young 'uns aren't sinister alien beings capable of mind control (probably).
Most simply of all, as Rossi puts it: "Children are the most vulnerable members of society. They need our protection and love. To make them the danger is very unsettling and goes very deep."
4. The modern update shifts the focus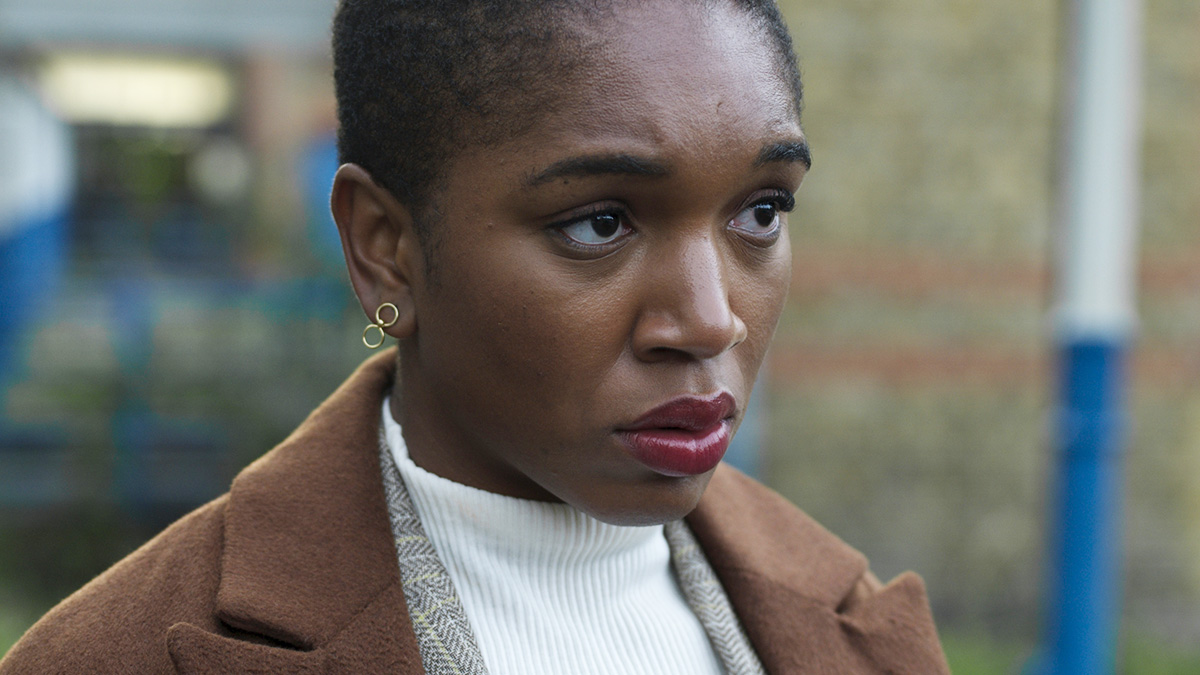 "Even if you're watching something that seems very far-fetched, in the end it's still about human beings trying to join the dots," says Cherrelle Skeete, who plays government official Bryony Cummings.
While the book and previous screen versions – it's been filmed twice as Village Of The Damned – focused on the authorities' approach to the situation, this adaptation is more about its effect on the members of the community. Karlsen says it is "clever in modernising the story and relating it more to women, highlighting the issue of the maternal instinct which isn't in the original. In the book, Dr Zellaby was a 60-year-old man, but that character is now a woman. David has really hit the nail on the head with that because the story is about motherhood."
There are other modern considerations. When Wyndham's novel was published, pregnancy termination was not a safe or legal option for the women; the series explores this possibility in a way that reveals more about the purpose behind the strange events.
"It also raises vital questions about the way women's bodies are politicised," says Cherrelle Skeete, who plays a Whitehall official assigned to track the events in Midwich, and previously worked with Farr on the Hanna spin-off TV series. "Women's rights to control their own bodies are constantly challenged. It also throws up many fascinating ideas about the settler and colonial mentality and the fight for survival."
5. It underlines what a star Keeley Hawes is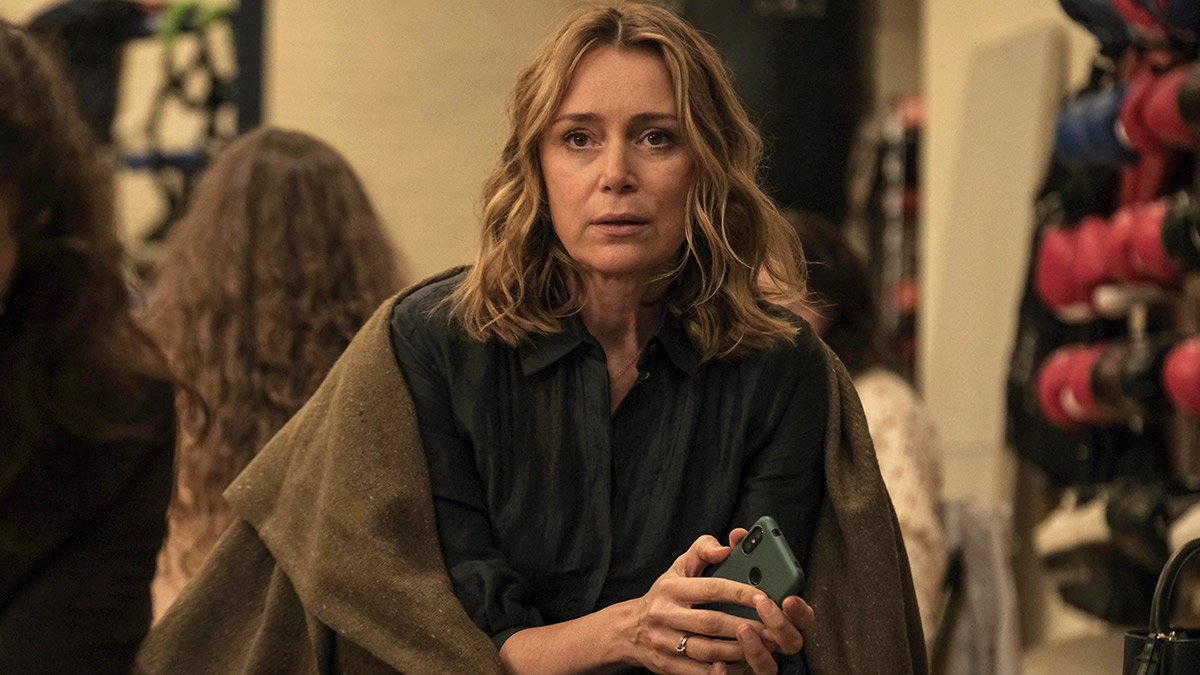 Keeley Hawes has gone from working with animals in The Durrells to working with children in this new drama.

"She is utterly magnetic on screen, and you can't take your eyes off her," Cheek says. "Susannah is not your standard heroine. She's quite a complex character [and] not necessarily likeable all the time, which Keeley really embraced. Susannah is sometimes wrong and has to go to difficult places. All that requires a massively subtle performance. Keeley manages to convey that complexity in an extraordinary way."
Beesley, who has known Hawes for 25 but never worked with her until now, sums her up as "a fantastic actress and a total delight to work with… incredibly professional and always on point", while Tointon says: "You always hope that the leading actress will set a really good tone on set, and that is exactly what Keeley did."
Karlsen, playing Susannah's troubled daughter Cassie, says, "We hit it off straight away at the chemistry read. I thought, 'This could bode well'. People have taken pictures of Keeley and sent them to me saying, 'You really look like her!'"
6. It disproves the acting adage about never working with children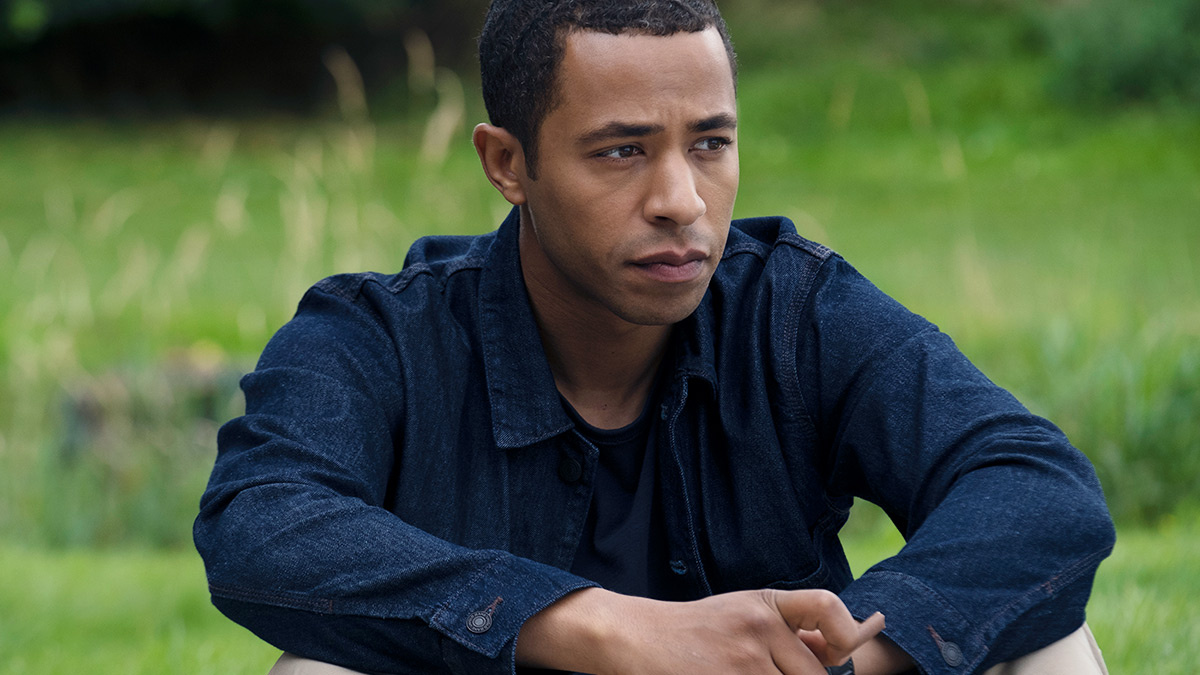 Ukweli Roach was in awe of the child actors. The casting directors watched 2,000 audition tapes during the pandemic to find the right children.

The cast are exuberant in their praise for the young actors who portray the increasingly powerful and domineering children who result from the blackout. "Film sets have to be efficient, and these kids were sometimes more professional than the adults," says Ukweli Roach (Blindspot), who plays Sam, the somewhat bewildered partner of Loftus's Zoe. "I was amazed by how good the children were. They can really take direction, and they are brilliant actors. They have to play non-human characters and they did it excellently."
"I couldn't believe how 'on it' they were," Tointon says. "They always knew what we were about to do next – in fact they were telling us! They are all so sweet, and then suddenly they turn on their cuckoo acting and it's really scary. We have some of the best young talent in this show. I'm sure we'll see a lot more of all these kids in the future."
"I can't praise them enough," is Hawes' verdict. "There is something lovely about working with children. If they believe something, they really go for it. They are very open and technically brilliant. They'll be directing their own dramas soon! I say, always work with children and animals if you can."
7. It is, and we can't stress this enough, super-creepy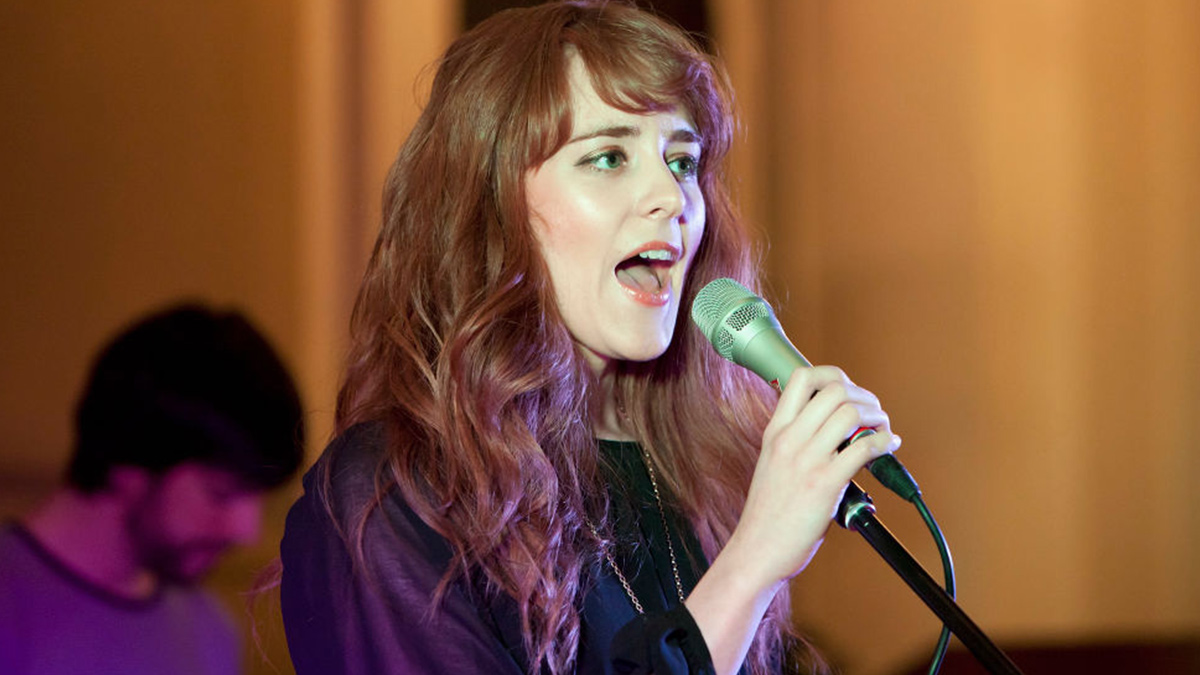 Hannah Peel, whose album Fir Wave was nominated for the 2021 Mercury Prize, composed the score for The Midwich Cuckoos.

As if the very idea of otherworldly beings invading human bodies isn't unsettling enough, The Midwich Cuckoos ramps up the eerie suspense with high-tension, atmospheric directing, using slow motion and even total stillness to create a chilling, oppressive feel.
It's helped in this by a phenomenal score from the Mercury Prize-nominated Northern Irish composer Hannah Peel, whose work can also be heard in the 2020 drama The Deceived, as well as in American Horror Story and the forthcoming British movie Freegard. Intense, ominous and unnerving, Peel's composition is the perfect soundtrack to such disturbing numinous events…
When is Sky Max's The Midwich Cuckoos on TV?
The Midwich Cuckoos starts on Sky Showcase/HD (CH 110/109) and Sky Max/HD (CH 122/121) at 9pm on Thursday 2 June, when all episodes will be available in On Demand.
TV channels: Channels, content and features available depend on your chosen package. Channel line-ups and content are subject to change at any time and to regional variations.
HD: HD TV set, V HD Box, TiVo box, Virgin TV V6 box or Virgin TV 360 box connected with HDMI cables required for HD channels. Number of inclusive HD channels depends on package.
On Demand: Content available to view depends on TV package. Time limits apply for viewing chargeable On Demand content – see virginmedia.com. Once purchased, all chargeable On Demand content must be viewed within 48 hours. Premium channels and upgrades must be kept for at least 30 days.
Interviews: Any opinions expressed in interviews are those of the interview subject and not those of Virgin Media.