Skip to main content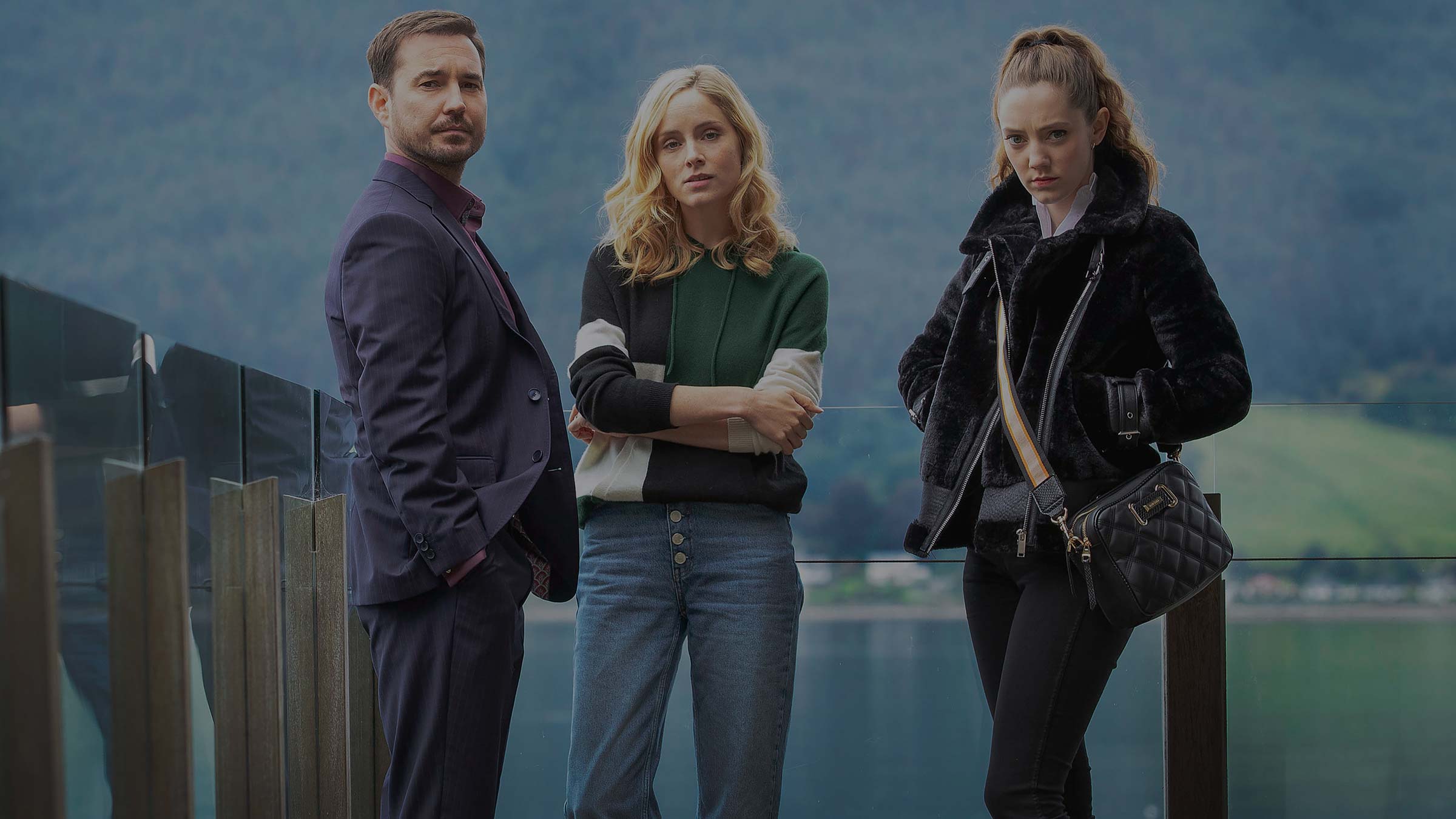 The new BBC One show delivers a big storyline on surrogacy – and just how far people are willing to go to make it a success…
By Laura Rutkowski, Staff Writer
Emily (Sophie Rundle, Peaky Blinders) and Dan (Martin Compston, Line Of Duty) have been dealt their fair share of blows after years of trying for a family. Failed IVF and miscarriages have led them to ask Dan's sister Hilary (Fiona Bell, Trainspotting) to be their surrogate. When that too doesn't work out, the wealthy, Glasgow-based couple find themselves out of options.
When Emily accidentally hits troubled 18-year-old Kaya (newcomer Mirren Mack) with her car, it seems their fates are sealed. As Kaya puts it: "Why me? Why your car? Because I was meant to meet you. Things happen for a reason." When Kaya offers to give Emily and Dan a baby, her intentions are unclear, especially when Dan and Emily offer to pay her £50,000. But do they have more money than sense?

An interesting chain of events unfolds in the tense and twisty first episode. Read on for our pick of the 5 questions we need answered...

1. Is Kaya's necklace a link to her past?
When Kaya is arguing with James (James Harkness, The Victim), one of her case workers, she rips off her necklace and throws it on the ground. The camera lingers on the silver Celtic cross, which James later returns. Kaya's then seen creating a makeshift clasp with what looks like a bit of wire so she can wear it again.
When Dan visits Kaya at home, he eyes the cross. "Are you a Christian?," he asks. "Would it make you more comfortable if I was?" she retorts. It could be something, it could be nothing, but we have a sneaking suspicion the necklace has some sentimental value. Perhaps it belonged to Kaya's mother, who died a "violent" death when she was 11?

2. Did Kaya spend time in jail?
Now that Kaya's 18, she no longer lives in a children's home and is making her way in her own flat. She's still required to have house visits with James once a week, but she tends not to be in when he comes calling. James says she needs to take it more seriously, or else she'll "end up back in the jail".

But HOLD UP. That means Kaya lied to Dan about having a criminal past and probably lied about Emily doing a background check on her. She also has no digital footprint…

3. Why is Doddy following Kaya?
Kaya's neighbour Doddy (Paul Brannigan, Sunshine On Leith), who's "teaching himself" to become a chef, has alluded to the fact he spent the last year in jail. He's also become suspiciously invested in Kaya's life and the man REALLY wants to cook her some chicken.
She seems to turn down all of his advances, but she does go into his flat at least once. Later on, Doddy confronts Kaya about their "business" together, which is… we're not sure exactly. Are they romantically involved? Doddy follows Kaya to Dan and Emily's house and takes photographs, which he shows to James to prove her whereabouts. He's not to be trusted!

4. How did Emily convince Dan?
After hearing a collective "No – wait a year" from their clinic in Glasgow in response to Kaya being their surrogate, Dan is ready to pack it all in. He sees the pair of them as their own family, with or without kids. Emily, however, will have a baby by whatever means necessary, with or without Dan, and she tells him as much.
Despite having his lawyer advise against going ahead with Kaya and the fact that Hilary warns him of surrogacy fraud, Dan seems to do a 180. Emily is still in contact with Kaya after they receive the disappointing news, and next thing we know, they've gone abroad (to the Ukraine, it would seem).

5. Does the ending foreshadow Doddy's fate?
As Dan and Emily's embryo is transferred into Kaya at the hospital, it's interspersed with images of Doddy, with fresh wounds on his face. His eyes are closed and he's sinking into Glasgow's River Clyde. It's a similar sequence to an earlier one with Emily when she goes swimming near her home.
What if Kaya is already pregnant with Doddy's baby? Surely they would have picked up on that at the hospital? Now that would be a twist! Doddy has threatened to turn Dan over to the press, so we predict his involvement is going to become even bigger over the next few episodes, dead or alive.

When is the BBC's The Nest on TV?
The Nest airs on BBC One HD (CH 101/108) on Sundays at 9pm, with the first episode screening on March 22nd. It is also available for 30 days in Catch Up > Channels > BBC iPlayer.
The five-part series will subsequently air every week until Sunday 19th April.
TV channels: Channels, content and features available depend on your chosen package. Channel line-ups and content are subject to change at any time and to regional variations.
HD: HD TV set, V HD Box, TiVo box or Virgin TV V6 connected with HDMI cables required for HD channels. Number of inclusive HD channels depends on package.
Catch Up TV: Catch Up TV content available for up to 7 days or up to 30 days after broadcast, depending on content.
Image credits: The Nest © BBC / Studio Lambert – Photographer: Mark Mainz