Skip to main content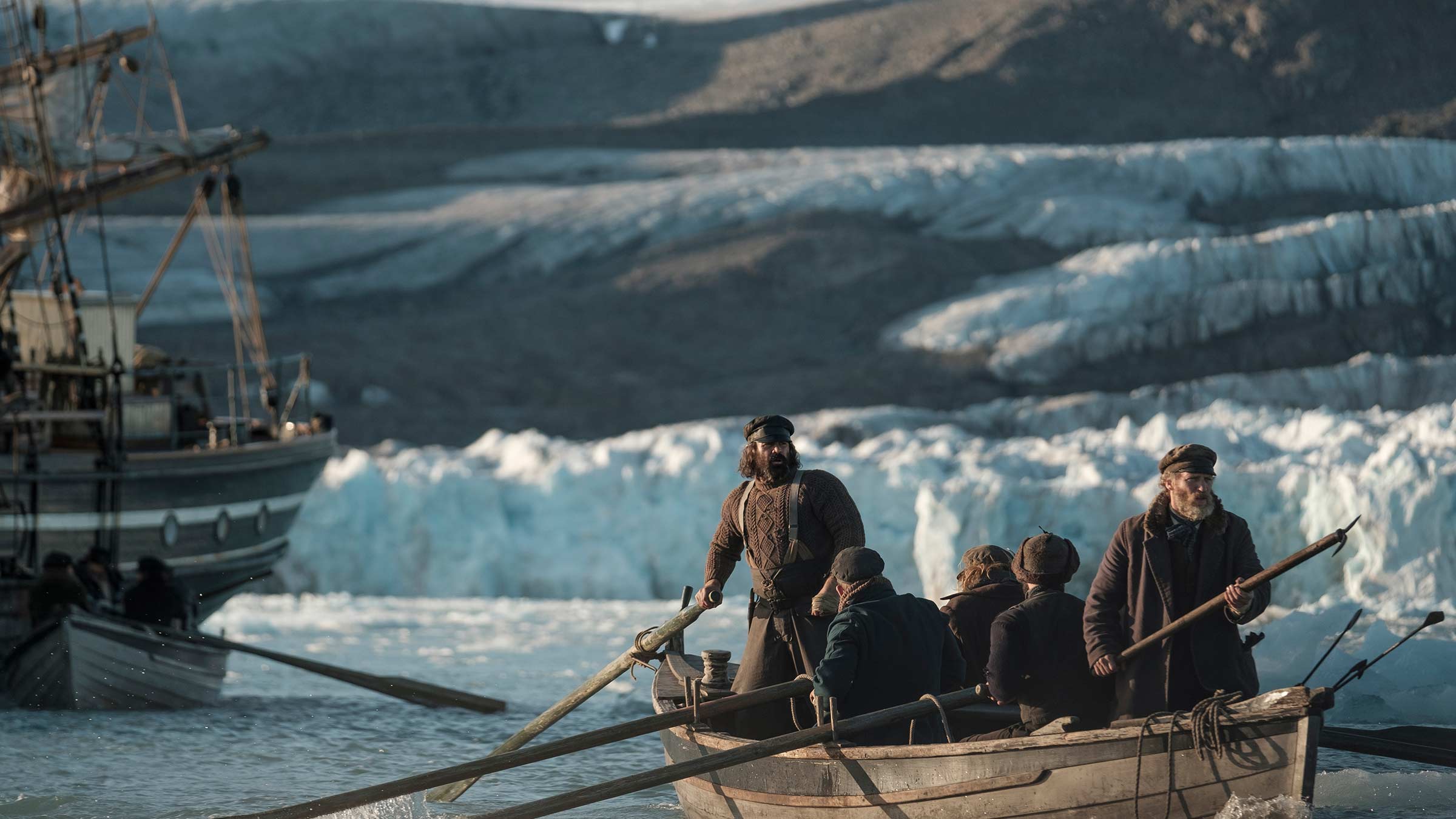 Colin Farrell, Jack O'Connell and director Andrew Haigh reveal what it was like filming a "very ugly story in a very beautiful place" for the new BBC Two series that will chill you to the bone
By Laura Rutkowski, Staff Writer
For fans of The Terror and The Revenant, and any other icy escapades, you'll enjoy taking the plunge into The North Water. Based on Ian McGuire's visceral novel, the show throws you in at the deep end of the world of whaling.
In Hull in 1859, the ship Volunteer is preparing for an exhibition to the Arctic. Ex-army surgeon Patrick Sumner (Jack O'Connell, Unbroken) joins as the vessel's doctor, with Captain Brownlee (Stephen Graham, The Virtues) at the helm. He's under the thumb of Baxter, the ship's money-hungry owner (Tom Courtenay, King Of Thieves), and they have big plans for this excursion.


Director Andrew Haigh purposefully cast actors who weren't the obvious choices for the roles. "Stephen Graham isn't usually the captain of a ship. Tom is not normally the evil capitalist," he explained during a Q&A.
An almost unrecognisable Colin Farrell plays harpooner Henry Drax in a turn that takes him from comedic to downright barbaric. Drax is good at his job, but enjoys it a little too much.
This is the part where we must issue a disclaimer: if you love whales or seals (which is most people), you might want to look away in a few scenes. The brutal reality of whaling is painstakingly recreated to showcase the incredibly laborious (and bloody) job in the nineteenth-century.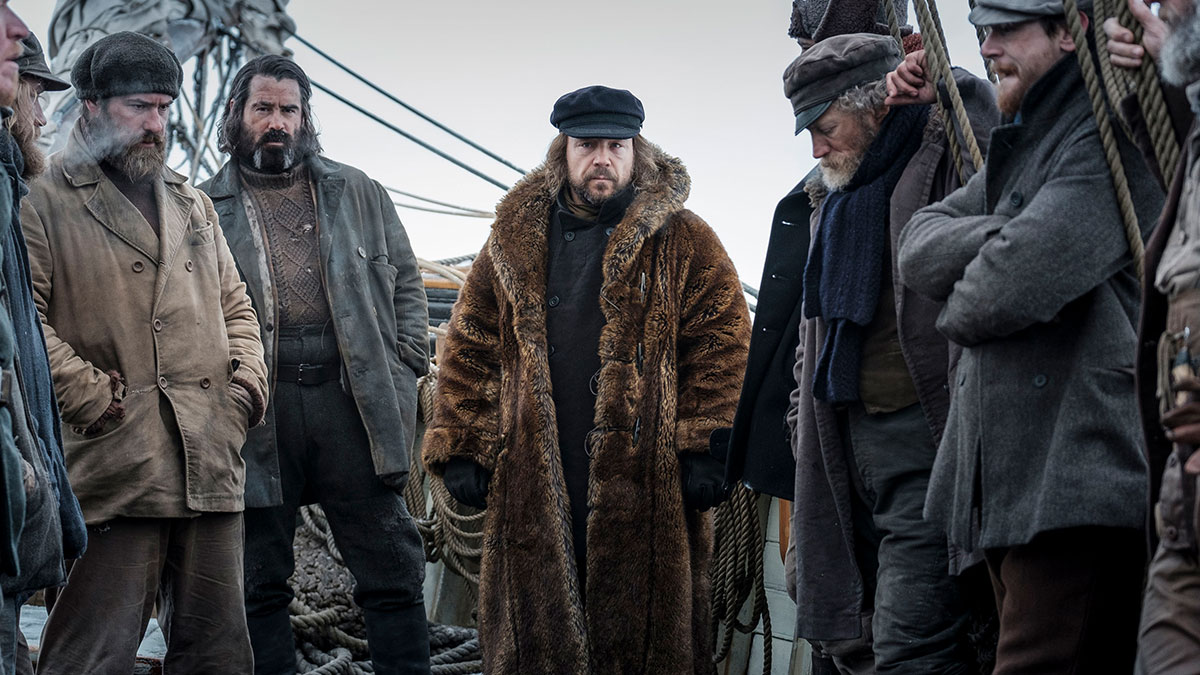 Look out Peaky Blinders, The North Water's hat game is strong, as modelled by Captain Brownlee (Stephen Graham, centre) and the Volunteer crew

Sam Spruell (Outlaw King), Roland Møller (Atomic Blonde), Philip Hill-Pearson (The Bay), Peter Mullan (Mum) and Kieran Urquhart (The Syndicate) also star.
Episode 1 opens with an Arthur Schopenhauer quote: "For the world is Hell, and men are on the one hand the tormented souls and on the other the devils in it." On the claustrophobic confines of the ship, Sumner has his own demons to contend with, as well as seasickness and… psychopaths (one in particular).
Although each instalment shows off humankind's feral animalism, they always close with a melodic sea shanty – a siren song that lures you back to continue watching the doomed Volunteer's voyage (even if it's through your hands).
Wrap up warmly for this scenic, cinematic journey that Haigh views as a "five-hour film" rather than a five-episode series. During a Q&A, Haigh, Farrell and O'Connell broke the ice on the The North Water – here's what we found out…

1. The story is an incredibly human one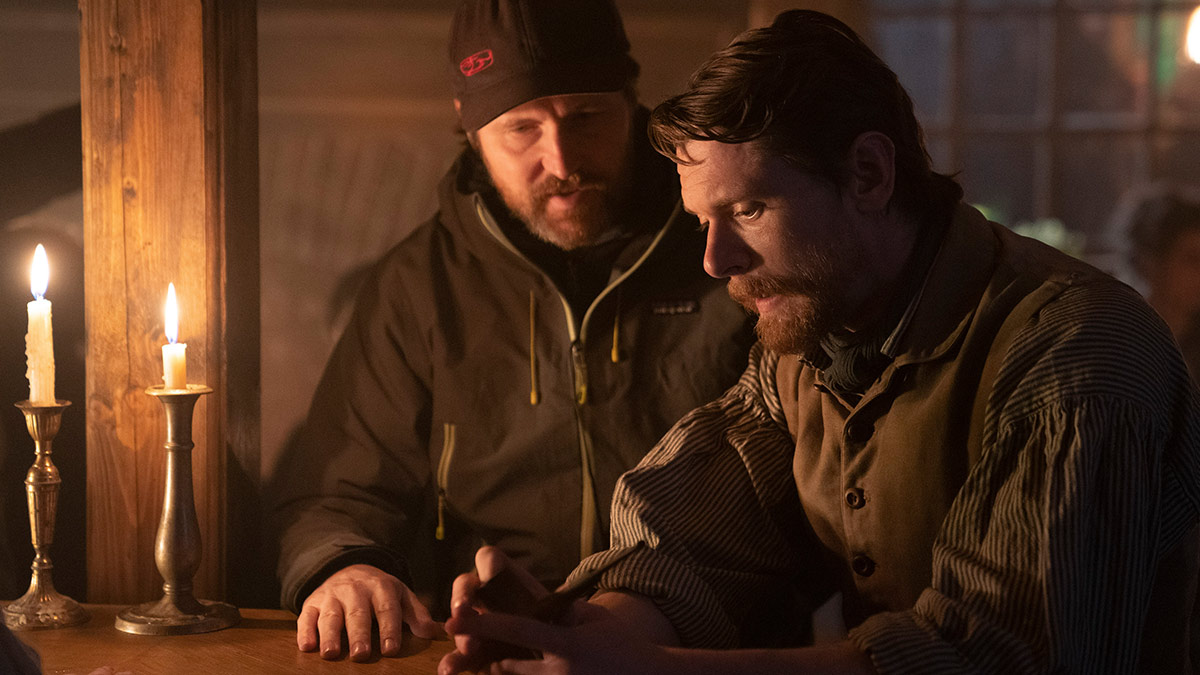 Director Andrew Haigh got the beard memo, but his clothes are a bit too modern for the 1850s

Andrew Haigh: To some people, it's bleak and it's violent, but I never actually found it bleak – it's just a really fascinating story about men. So many of these stories end up being about people searching for the Northwest Passage, or they're on some kind of military endeavour, or they're hunting for a great white whale, but these were just men on a ship, doing their job to kill whales to get some money. It feels very British to me. There's not some great heroic American narrative to it and I love that about the story.
2. The show was shot in the Arctic, with the cast and crew travelling as far as 81 degrees north to film – the farthest point north a drama series has ever been filmed before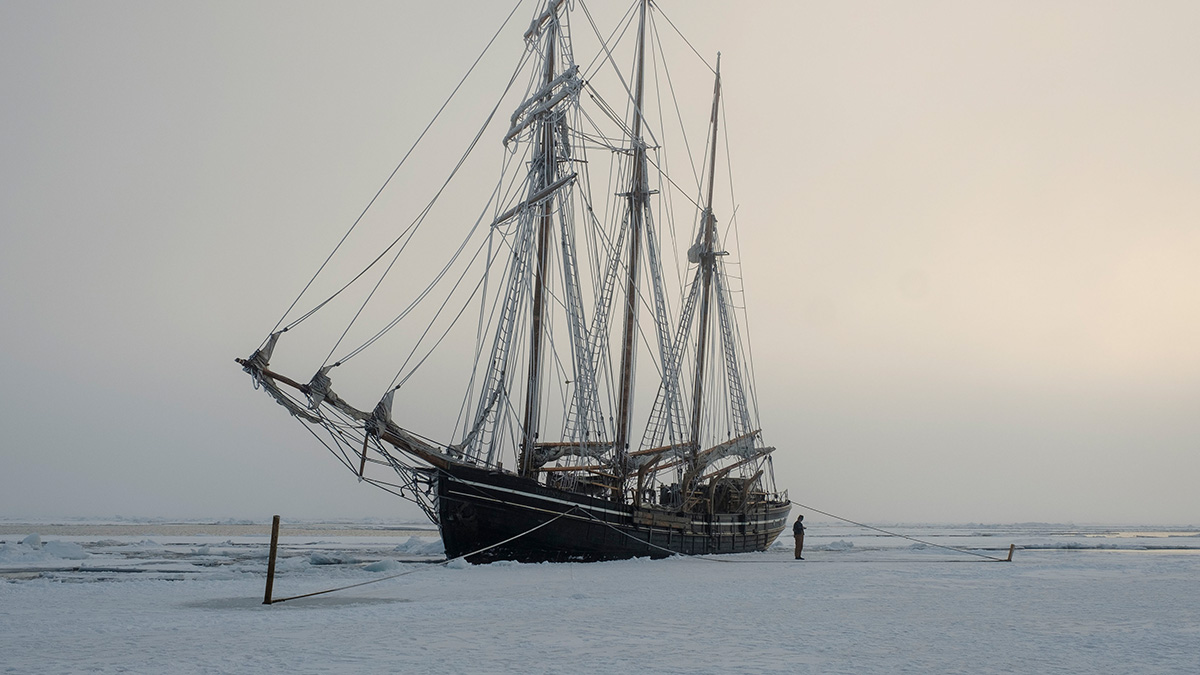 There's no CGI (computer-generated imagery) here – just cold, genuine ice

AH: The book is so grounded in the reality of the world of the Arctic that we wanted that to come across on screen as much as we could. We pretty much went for the hardest way at each and every stage because we didn't want to do it in a car park or on a green screen.
Colin Farrell: It was life-changing – the space, the vastness of it, the beauty of it, and the silence that was up there. There was this emptiness and loneliness to the place that was very honest. I kept a video diary that I sent home to my kids.
It did something psychologically to each and every one of us, and put us in a particular psychological place, but also physiologically, my body was constantly in survival mode. It was about as hard as film work can be, being in those elements. We'd wake up in the morning and it would be dark outside and we would shoot until past last light. Andrew is a fan of things being as real as they can.
We were telling a very ugly story in a very beautiful place. That contrast was powerful. I'll never forget the relief I had that nobody died.
3. Henry Drax is a character you'll love to hate and hate to love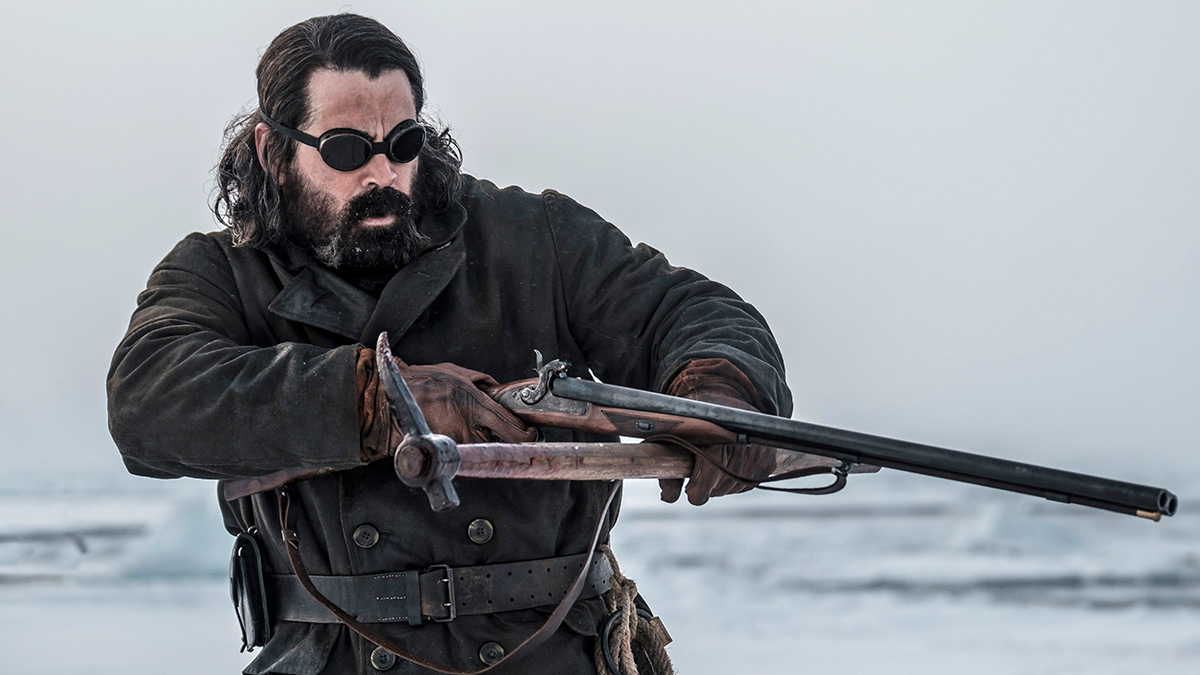 Henry Drax (Colin Farrell) is such a loose cannon, he could either be pointing that gun at a seal or a person... but at least he's wearing cool googles while doing it

AH: What I liked about Colin playing Drax was that I feel like you want to be drawn to Drax even though you may be repelled by his actions. We're attracted to the people that are quite repellent sometimes – who knows why. Even though Colin is very brutal in the role, he's also quite attractive in the role.


CF: I don't think he has any redeeming qualities. I was gonna say that he's single-minded and he lives without apology, but no. Drax is very much an animal of his environment, which is one that scored him so severely. It was an extraordinary character. I've never been offered a role like it.
4. Colin Farrell really did row, row, row his boat
AH: It was an intense couple of days shooting in water with ice hitting us and the wind blowing and Colin refusing to wear gloves because Drax would never wear gloves. His hands were bleeding as he was rowing.
5. He also put on weight for the role
CF: In the book, Drax is a fairly explicitly described character physically. There is a certain kind of power to his body, the way he fills space, the way he moves through space, his brute strength. I just lifted weights and ate, that's all. It was one of two times in my life where I couldn't take off the costume. I couldn't really step [away] from the character. I was constantly inhabiting this physical space that was very different for me.
6. Patrick Sumner is addicted to laudanum (a tincture of opium)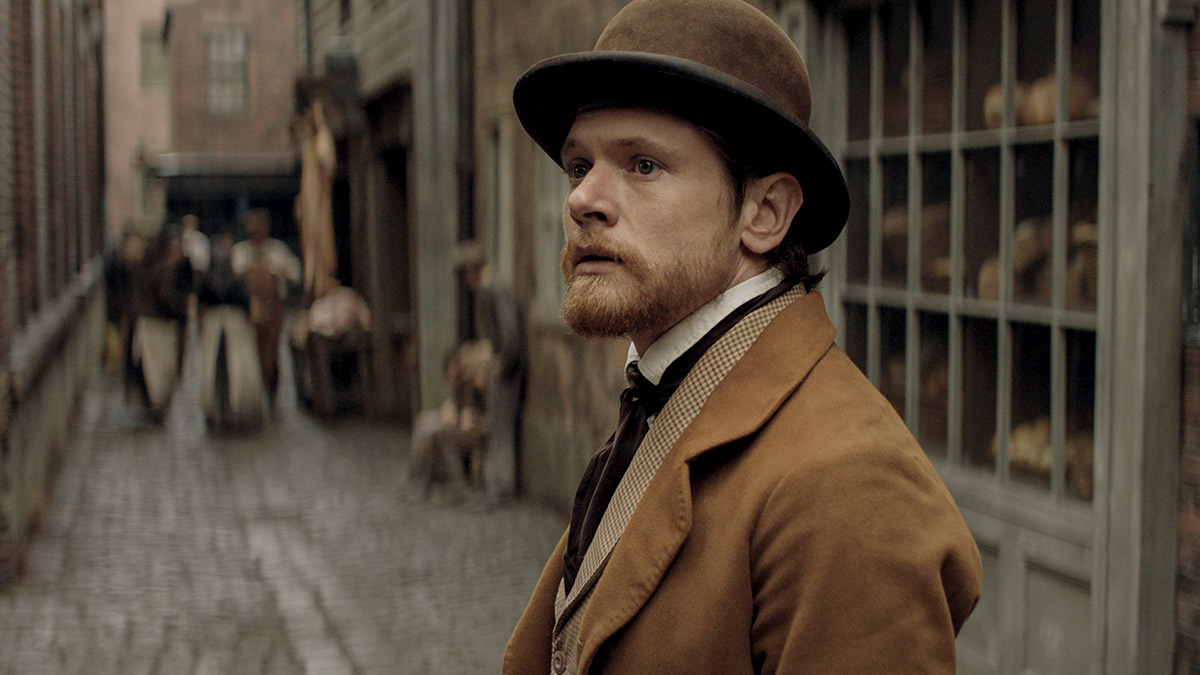 "Was I meant to pick up milk?" Patrick Sumner (Jack O'Connell) wonders during his weekly shop

Jack O'Connell: He's a functioning drug addict. What tends to come with that is a barrage of lies and a persona he's required to upkeep. Also, what's behind that is the broken mess I considered Sumner to be, all while trying to compute [his] life on an academic scale.

7. He also suffers from imposter syndrome
JO: I tried to understand what it's like to have the tools and the ability and the intelligence to prosper, but [then] the social constructs prevent somebody of Sumner's social class getting on. It felt like he was constantly trying to make up for something and trying to compensate, doing whatever he could to get there, [but] unable to settle.
AH: Even his accent changes. We talked a lot about that. Sometimes when he's by himself, the more working-class roots come out of his voice, whereas the rest of the time, he's trying to be the surgeon.

When is BBC Two's The North Water on TV?
The North Water airs on BBC Two HD (CH 102) on Fridays at 9.30pm, with the first episode screening on September 10th. It is also available in Apps & Games > BBC iPlayer as a Box Set from Friday 10 September.
The five-part series will subsequently air every week until Friday 8 October.
TV channels: Channels, content and features available depend on your chosen package. Channel line-ups and content are subject to change at any time and to regional variations.
HD: HD TV set, V HD Box, TiVo box, Virgin TV V6 box or Virgin TV 360 box connected with HDMI cables required for HD channels. Number of inclusive HD channels depends on package.
Catch Up TV: Catch Up TV content available for up to 7 days or up to 30 days after broadcast, depending on content.
Interviews: Any opinions expressed in interviews are those of the interview subject and not those of Virgin Media.
Image credit: The North Water © See-Saw Films/Nick Wall