Skip to main content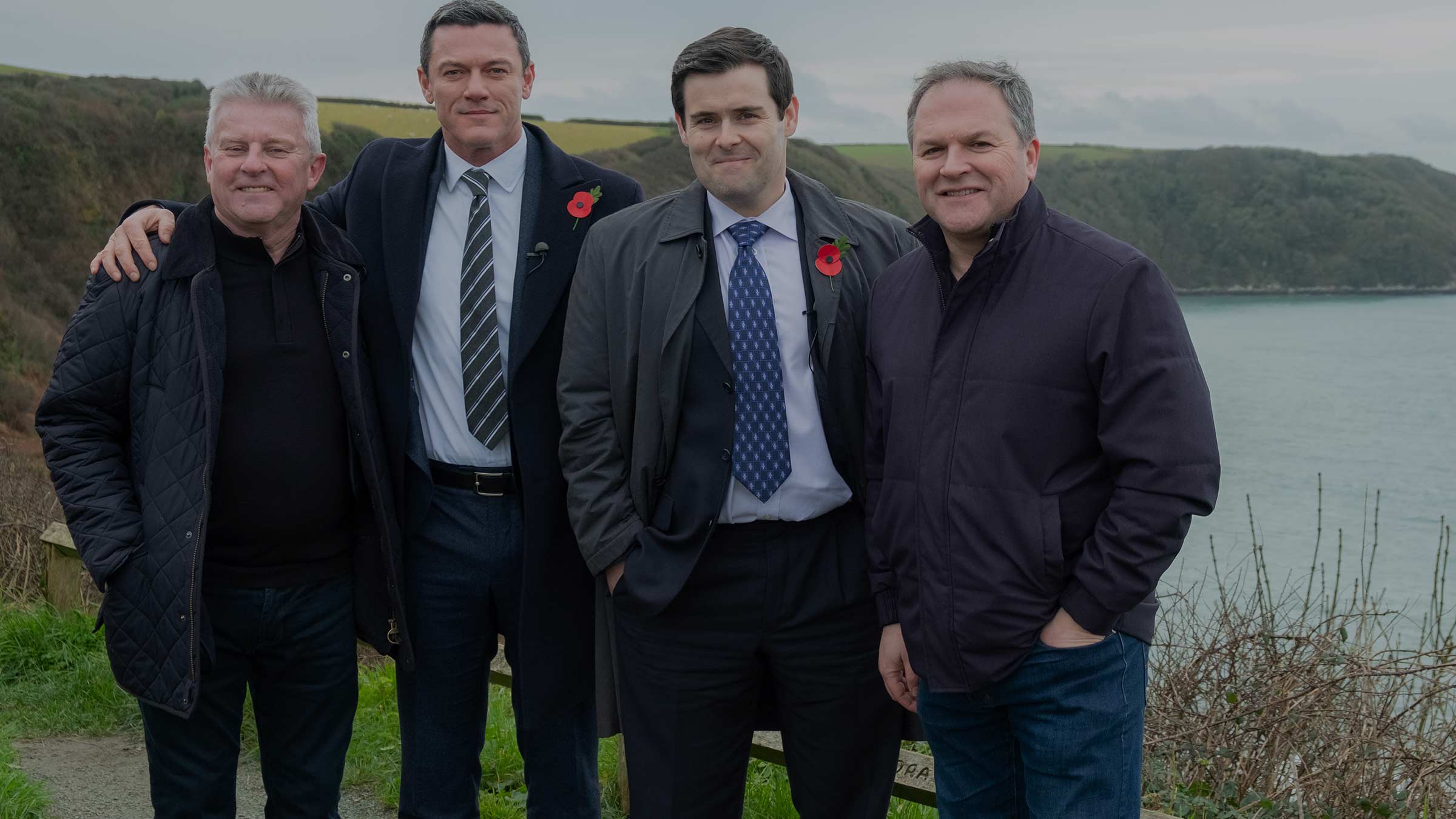 As ITV's latest three-part crime drama The Pembrokeshire Murders arrives on our screens, we speak to the real men involved, who explain how they caught a killer
By Laura Rutkowski, Staff Writer
In the 1980s, two double murders were committed in Pembrokeshire, Wales. Brother and sister Richard and Helen Thomas, and married couple and tourists Peter and Gwenda Dixon were killed with a shotgun. Then, in 1996, five teenagers were robbed and assaulted at gunpoint in what became known as the Milford Haven attack.
No one was ever caught for these crimes. But Detective Chief Superintendent Steve Wilkins (pictured above, far left, with Luke Evans, who plays him in the series) believed the same man was responsible for them all – local man John William Cooper (Keith Allen). Like recent hit drama Des, this series delves into how he proved it.

But Wilkins wasn't alone in catching the killer. "There are so many moments where the truth is stranger than fiction," says ITV journalist Jonathan Hill (pictured top, far right, with David Fynn, who plays him in the show). Hill's role became crucial in the case as he helped Wilkins retrieve what would become the pivotal piece of evidence – namely, footage of Cooper's appearance on darts gameshow Bullseye.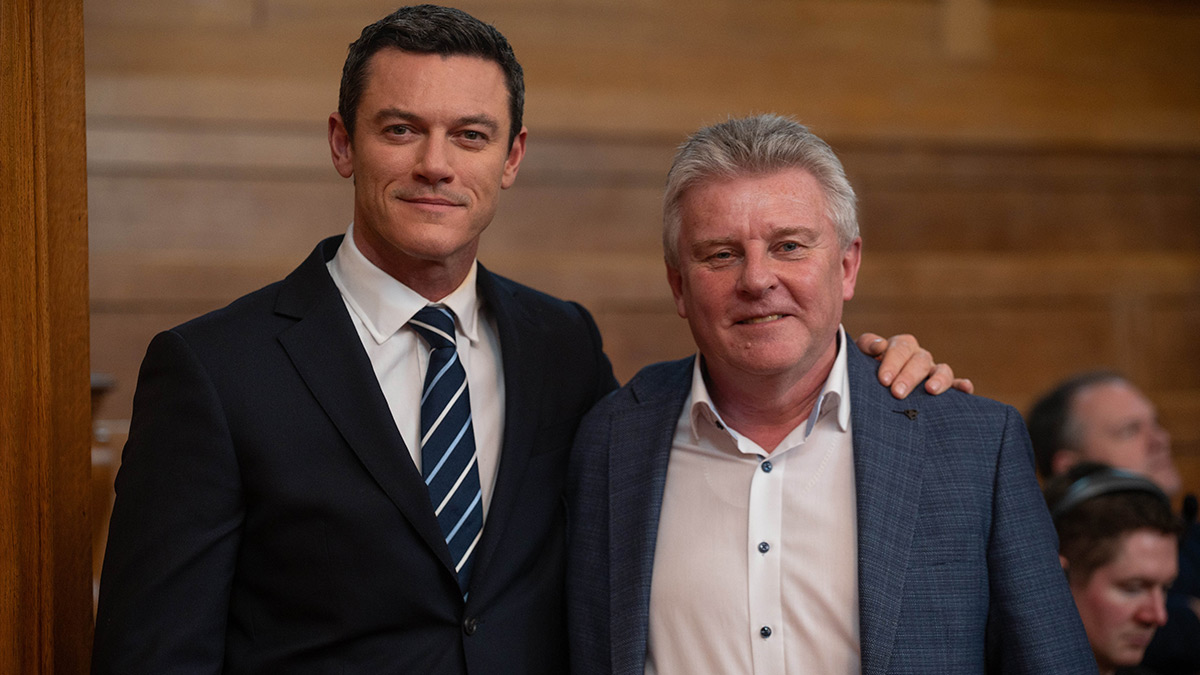 Luke Evans (left) and Steve Wilkins (right) "met in Cardiff over a beer". On Evans playing him, Wilkins says, "I was so impressed with his attention to detail, compassion and sensitivity."

In 2006, Wilkins reopened the cold cases and launched Operation Ottawa, which would last for more than six years. We asked Wilkins and Hill, who co-wrote The Pembrokeshire Murders: Catching The Bullseye Killer, which is the basis for the series, to talk through some of the more bizarre – and very true – events and breakthroughs of the case that are portrayed in the show.



Wilkins stumbled across a photo of Cooper at the pub
Steve Wilkins: We were in Johnston [in Pembrokeshire], where my son played local football, and we went to The Railway Inn, which is the pub that put food on for the players afterwards. Next thing, I look at the wall and there's this photograph of John Cooper – large as life in the darts team with this scraggly, unkempt hair, staring at me.
Finding the Bullseye footage was a turning point in the case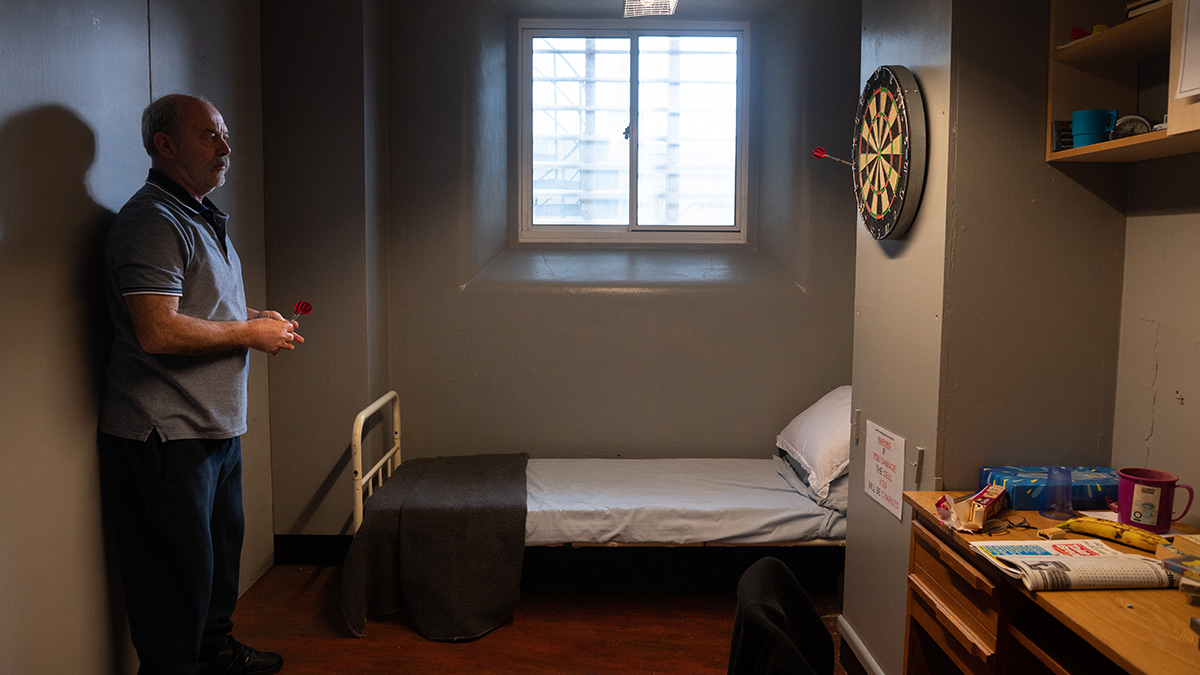 John William Cooper (Keith Allen) was already serving time for armed robbery, but would soon be up for parole

Jonathan Hill: The people in the pub gave Steve a rough idea of when Cooper had been on Bullseye, so we looked around that time. We found paperwork to reveal this particular series was recorded in May 1989, just a month before the Dixons were murdered.
Contestants were only referred to by their first name, so we had to find contestants who were from Pembrokeshire. An archivist who trawled through all these episodes rang me and said, "I'll send it down to you now, but I think we've found him." When I watched it – I get goose bumps thinking about it now – there he was. I rang Steve and said, "You've got to see this."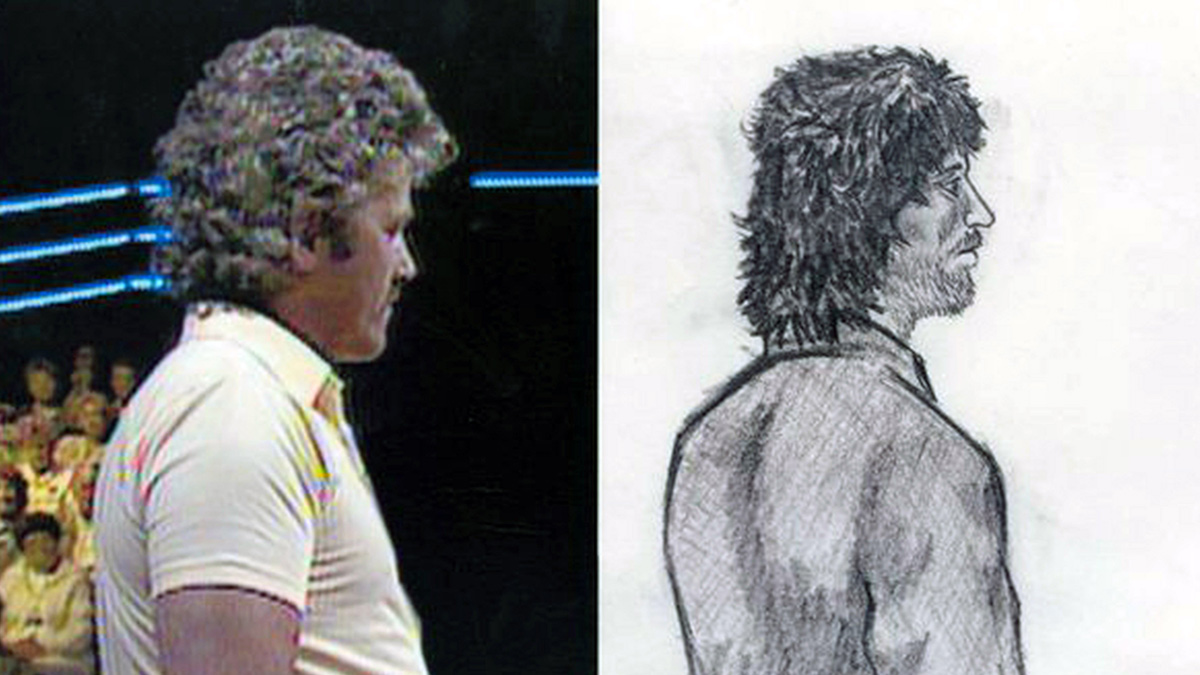 This "compelling piece of evidence", says Wilkins, shows a still of Cooper on Bullseye next to an uncanny artist's impression of him

SW: I've seen hundreds of artists' impressions, and then comparisons to the actual offender – it was the best piece of comparison evidence in a trial I've seen in 33 years of policing. It was like a tracing. It [the image from the Bullseye footage] was frozen in exactly the same position as the artist's impression. The impact that must have had on the jury!
Cooper unknowingly led team Ottawa to the evidence
SW: Cooper liked to talk about himself, so the initial part of the interview by my team was to pander to him. Once he got the stage, he wanted to talk, but what he also anticipated was that we had more forensic evidence than we actually had. He tried to put in a defence, like an innocent explanation as to why he was in a certain location or why he took certain things, so if we had forensic evidence, he could say, "Well, yes, I told you about that." In fact, he told us where to look. It was quite clear which elements concerned him – the shorts and the gun.
Why be concerned about a gun that you've already served the sentence for [for armed robbery]? For me, the reason was that it was possibly the murder weapon. The barrel was hand painted with Hammerite paint and when I asked the scientists to take the paint off and look underneath, the blood of Peter Dixon had been sealed in at the barrel and at the breech end.
Cooper's khaki shorts looked nothing like they did in the photograph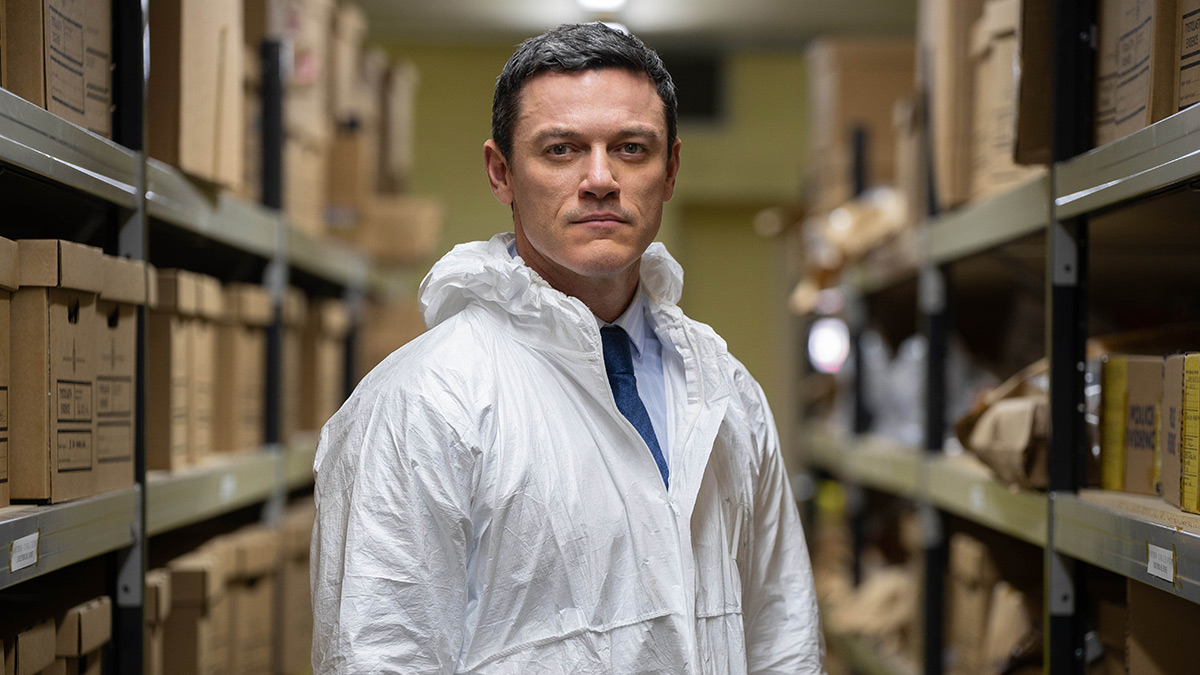 "I know those khaki shorts are here somewhere."

SW: We spent 18 months just identifying where the different material was and trying to pull it together. There were 40,000 exhibits in different places and two million pieces of paper.
We were working from photographs to not contaminate the exhibits themselves. We were looking at what seemed like silver boxer shorts, or silver running shorts. I was sitting in a forensic management meeting with my crime scene manager. Looking at the photograph, he said, "The ones we've got are khaki – that photograph does not show you exactly what they look like." He brought them back in a window bag and there were these khaki shorts. The quality of the paper had affected the quality of the photograph.
The shorts were the DNA "golden nugget" team Ottawa needed
SW: This is a pair of shorts that had the blood of Peter Dixon on, fibres that covered the body of Gwenda Dixon and fibres from the rape and indecent assault victims from the Milford Haven attack. And in the pocket, fibres that were taken off the sock of Richard Thomas. They're also forensically connected to five attempted robberies. The shorts should be in the Black Museum in Scotland Yard [which contains crime memorabilia that acts as a training tool for police officers].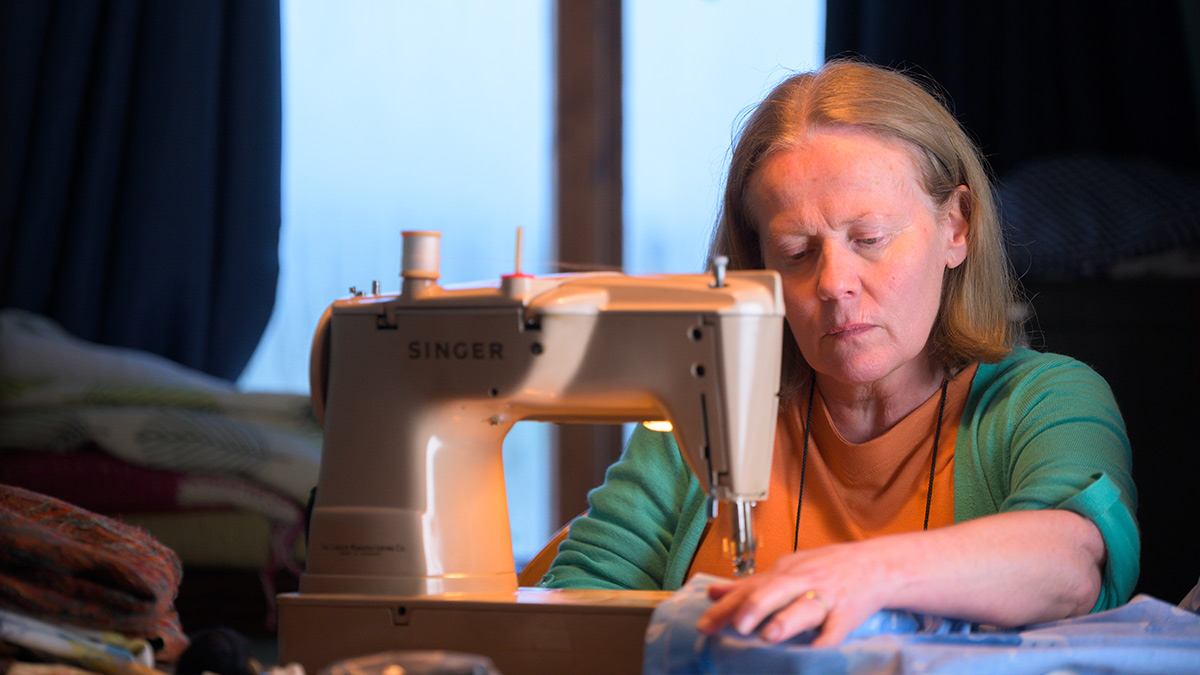 Cooper's wife Pat (Caroline Berry) stitched him up

The most satisfying thing for me was when I asked the scientists to unpick the hem. The shorts had been sewn on a machine at home, not in a factory. Cooper's wife was a seamstress. Sealed in the hem were fibres linking him to the attack on the children. To me, she was having her last say from the grave. She'd preserved that evidence for us. Perhaps I'm being romantic, but that's what I like to think.
Cooper was caught and given four life sentences
Operation Ottawa was comprised of a crack team of dedicated detectives

JH: Steve and I weren't together that day – I was in Pembrokeshire for a broadcast and Steve was 80 miles away at the Crown Court. I was looking down at the murder scene where the Dixons were killed, and I got a text mid-morning from Steve. It just said, "Guilty all counts." I didn't need any more than that, I just knew what that meant.
SW: We weren't only representing the victims, the families, the police force and the community, but also other people that had worked so hard on the case. The justification was that this man had been convicted.

When is ITV's The Pembrokeshire Murders on TV?
The Pembrokeshire Murders airs on ITV HD (CH 103/113) at 9pm across three consecutive nights, with the episodes screening on January 11th, 12th and 13th. It is also available in Apps & Games > ITV Hub.
The Pembrokeshire Murders: Catching The Gameshow Killer, the companion documentary to the drama, airs on ITV HD (CH 103/113) at 9pm on Thursday 14 January. It is also available in Apps & Games > ITV Hub.
TV channels: Channels, content and features available depend on your chosen package. Channel line-ups and content are subject to change at any time and to regional variations.
HD: HD TV set, V HD Box, TiVo box or Virgin TV V6 connected with HDMI cables required for HD channels. Number of inclusive HD channels depends on package.
ITV HD is subject to regional variation. ITV HD is not available where STV HD or UTV HD is available.
Catch Up TV: Catch Up TV content available for up to 7 days or up to 30 days after broadcast, depending on content.
Interviews: Any opinions expressed in interviews are those of the interview subject and not those of Virgin Media.