Skip to main content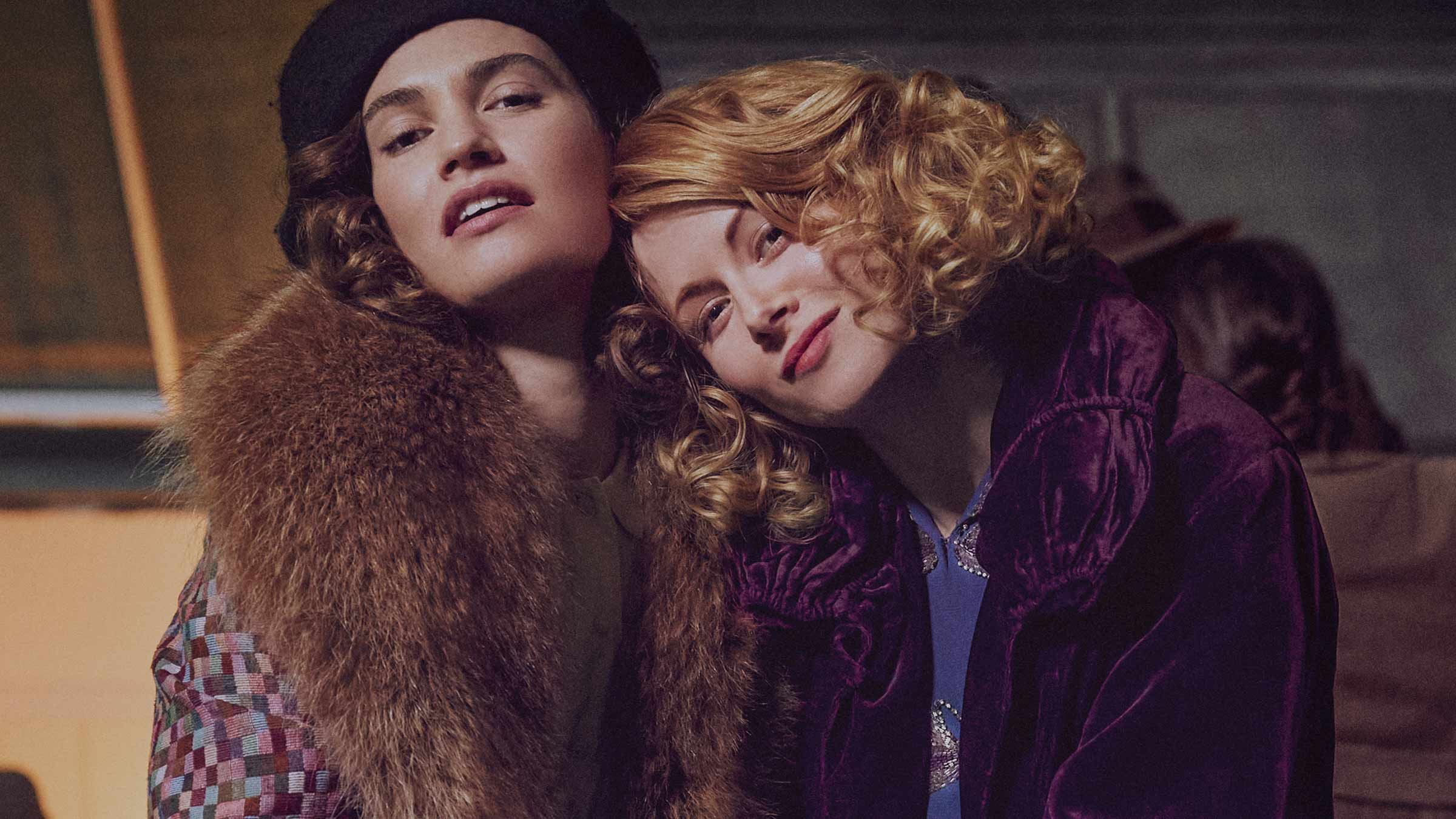 As The Pursuit Of Love comes to the BBC, grab a glass of water (and a fan) to cool off as we explore why the genre is having a racy renaissance
By Laura Rutkowski, Staff Writer
The Pursuit Of Love trailer begins with a voiceover: "It's not sexual – it's a meeting of minds." We've heard that one before! Intellectual conversation is not quite the reason period dramas are so popular recently. Perhaps we have the success of the saucy Bridgerton to blame, but actually, our love for lust has been an ongoing affair.
Remember the Sanditon uproar? Andrew Davies' adaptation of Jane Austen's unfinished novel sparked controversy for adding in sex scenes that would make Austen blush. The Pursuit Of Love, based on Nancy Mitford's 1945 novel, similarly promises plenty of promiscuity.


"There was a lot more going on than the books were allowed to say at the time," behavioural psychologist and dating/relationship coach Jo Hemmings told us. "They may have hinted at them and producers have taken these hints and amplified them into more detail than we might have seen before. In the 1950s, you could only see a couple in bed on TV if one person had a foot on the floor.
"TV is ever-changing and it is getting a little bit naughtier, so periods dramas have gone along with that. They have definitely become racier now. We like the raciness."
The Pursuit Of Love is written and directed by actress Emily Mortimer (Mary Poppins Returns), who also stars. The plot revolves around Linda Radlett (Lily James, Mamma Mia! Here We Go Again) and her best friend and cousin Fanny Logan (Emily Beecham, Cruella) as they navigate life in Europe in the period between the two World Wars.
Seeking love becomes their ultimate goal as they attempt to find their future husbands, filling each other's heads with romantic notions.

Linda and Fanny's suitors are played by Assaad Bouab (Messiah), Shazad Latif (Penny Dreadful) and Freddie Fox (White House Farm). The rest of the star-studded cast in the three-part series includes: Dominic West (The Wire), Dolly Wells (Dracula), Andrew Scott (Fleabag) and Beattie Edmondson (Patrick).
Perhaps the timing of these period dramas (Bridgerton was released in peak lockdown during peak free time – over the 2020 Christmas period) has something to do with it. Are we all just horny? Hemmings thinks so. "It's just the most amazing form of escapism," she says. "We've had a year where single people have not been allowed to be racy at all and couples' sex lives may have gone a bit stale. Watching Love Island and that type of dating show loses its appeal when we aren't able to do that, so we take ourselves right back into a world that we never knew and we never had."

Period dramas are also leaning into the slow dating movement, which is… dating, but in the "before" times, prior to apps. The genre fully takes advantage of this. In the Victorian era, for instance, women let their fans do the flirting (drawing it across the cheek means "I love you," drawing the handle to the lips means "Kiss me"). Could we do the same with our masks?
"There's a lot of things like stolen glances, the brushing of hands," Hemmings adds. "The build-up of sexual tension is exciting, because it's not the way we date anymore. It's as far removed from dating apps as you could get. We know the sex is coming. We know it's probably going to end up in some fabulous, ornate four-poster bed – and it's gonna be hot.
"It doesn't leave you frustrated, it leaves you satisfied. It's deeply, deeply romantic – and sexy."
How do some of the most well-known period dramas fare when it comes to making us hot under the corset? Hemmings weighs in on their appeal as we rank them by least hot (but still pretty hot) to most hot.


Find it in Apps & Games > Netflix
"It was much tamer back in the day with Darcy coming out of the water in his wet shirt. We had the same thing in Poldark," Hemmings says. That's right, in 1995, Mark Darcy (Colin Firth) delighted viewers with a wet shirt (not T-shirt) contest. After emerging from the lake, the white fabric clinging to his chest, an icon was born. The shirt has since gone on to be exhibited around the world and a huge statue of Firth was also erected (ahem) in Hyde Park's Serpentine Lake. The thirst is real.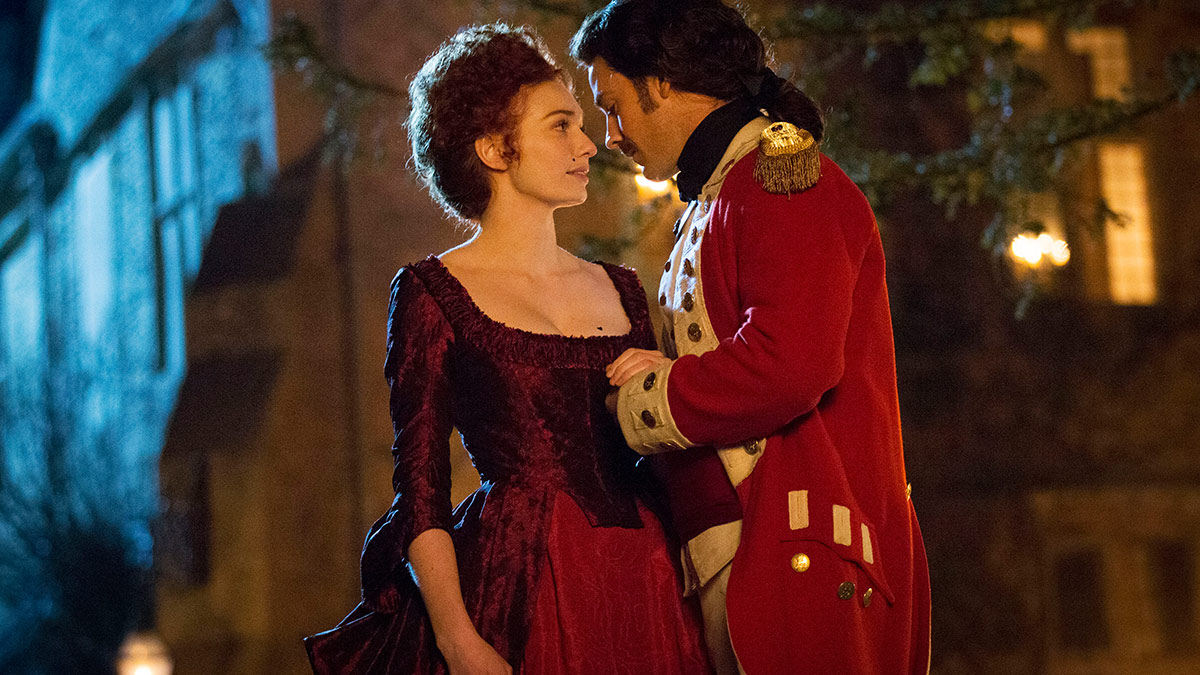 Find series 1-5 in Apps & Games > Netflix
The scene where Ross Poldark (Aidan Turner) went about his day scything shirtless and sweaty, with rippling abs, was voted as the TV moment of 2015 by Radio Times readers. In 2016, they spoke again and voted for the tin bath scene as the TV moment of the year. Wife Demelza (Eleanor Tomlinson) helped him wash while viewers swooned. We rank this one step up from Pride & Prejudice, mainly because Poldark's shirt came off (frequently), which became the biggest turn on of the series.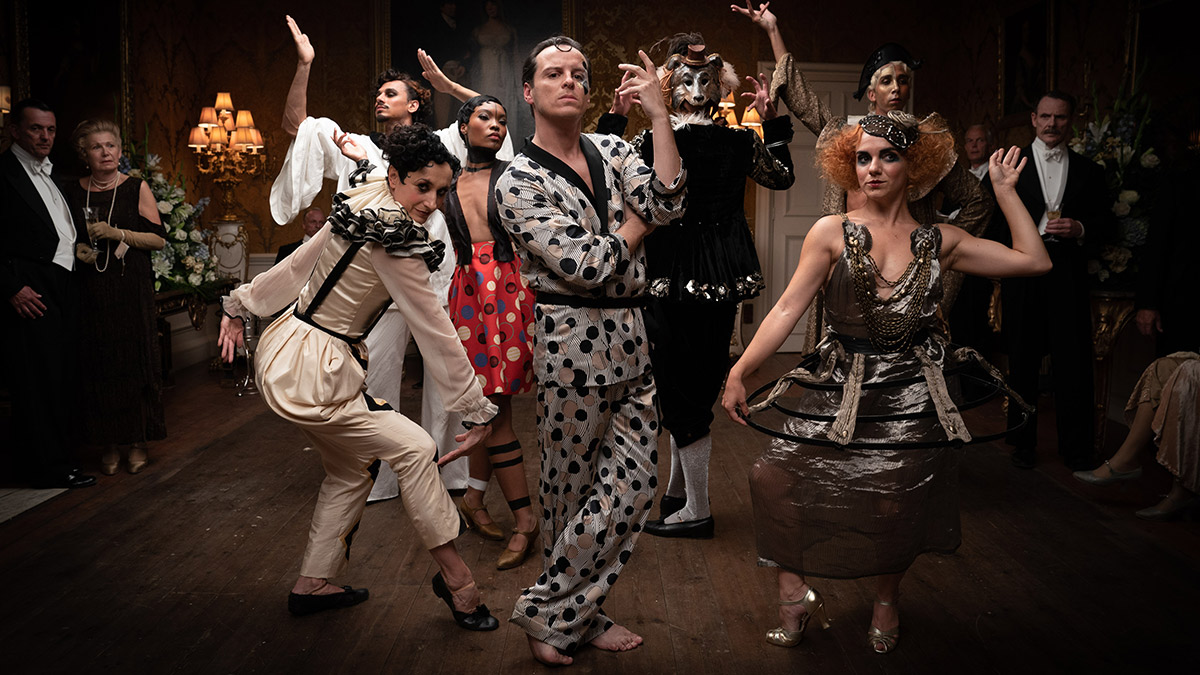 Sunday 9 May, 9pm, BBC One HD (CH 101/108)
The pursuit of love, the pursuit of pleasure, the pursuit of happiness – or all three? That's what we're yet to find out. The trailer promises us hedonism, lavishness, extravagance and bucketloads of fun. A comment on YouTube says, "Andrew Scott kissing someone is too much to process for us mere mortals." His wink alone could contribute to our entire hotness rating, but we've played this one at a safe middle ground, as we're hoping for a few surprises that kick this new period drama up a few naughty notches.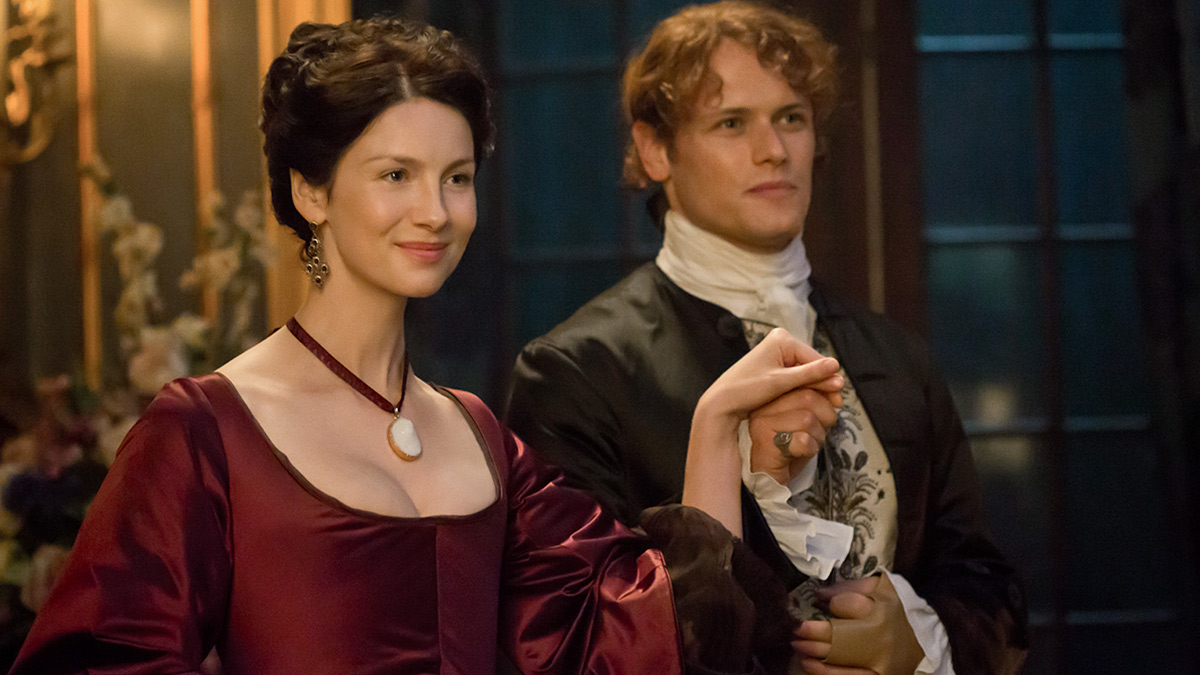 Find series 1-5 in Apps & Games > Prime Video
The Scottish accents alone lend themselves to some serious sex appeal. Outlander receives massive points for featuring the female gaze and for making the act itself intimate rather than animalistic. Happy endings are usually had by both husband and wife Jamie (Sam Heughan) and Claire Fraser (Caitriona Balfe). Jamie's question to Claire on their wedding night, "To bed… or to sleep?", would raise anyone's pulse, but their tenderness towards one other is sweet and sensual.
"Their clothes aren't ripped off, they're undone button by button, lace by lace. They have to get the boots off and get all the undergarments removed," Hemmings says. "It's delaying the sexual act, which plays into a lot of people's fantasies. That's all part of the slow sexiness of it all – the anticipation of what we are going to see next, even a peek of a collarbone or the outline of a breast."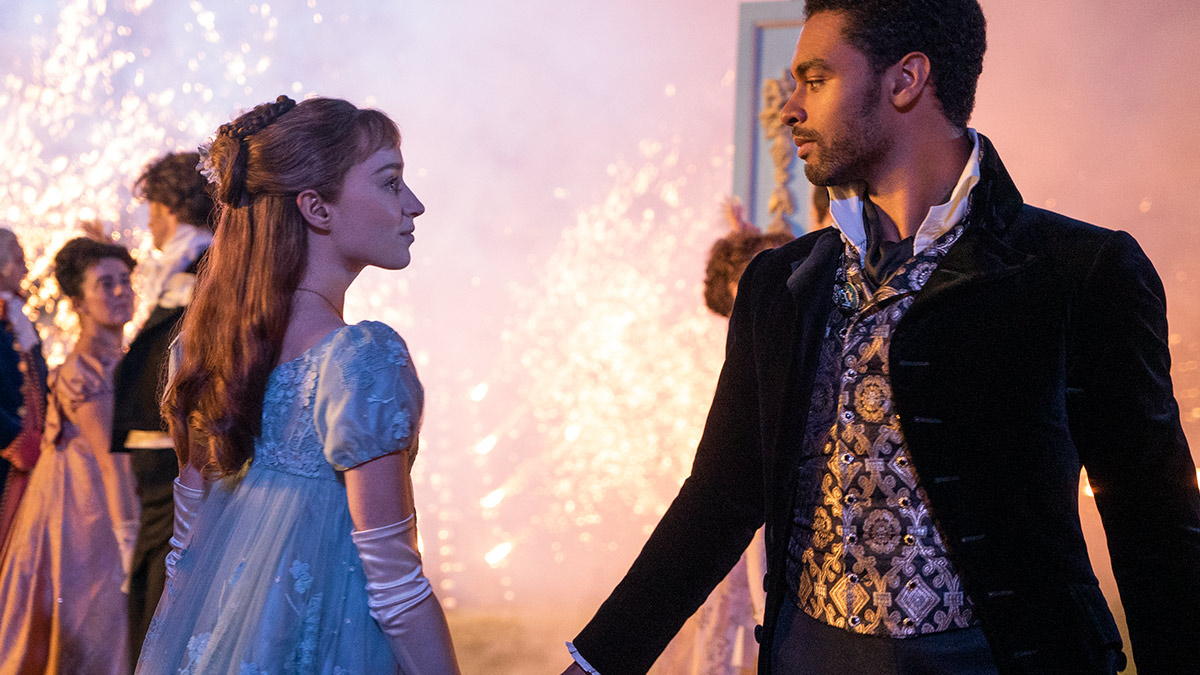 Find series 1 in Apps & Games > Netflix
The Duke of Hastings (Regé-Jean Page) merely needs to lick a spoon and we're a quivering mess. "Put a man in a pair of breeches and a smart jacket and suddenly he looks a whole lot sexier than [if he was wearing] a T-shirt and jeans," says Hemmings. Rain sex, wedding-night sex, sex on a desk, on a staircase, under a boxing ring (?!?), on a ladder – it's all up for grabs here! How many times can we say sex? Bridgerton is just pure S-E-X, alright? The plot's pretty good, too.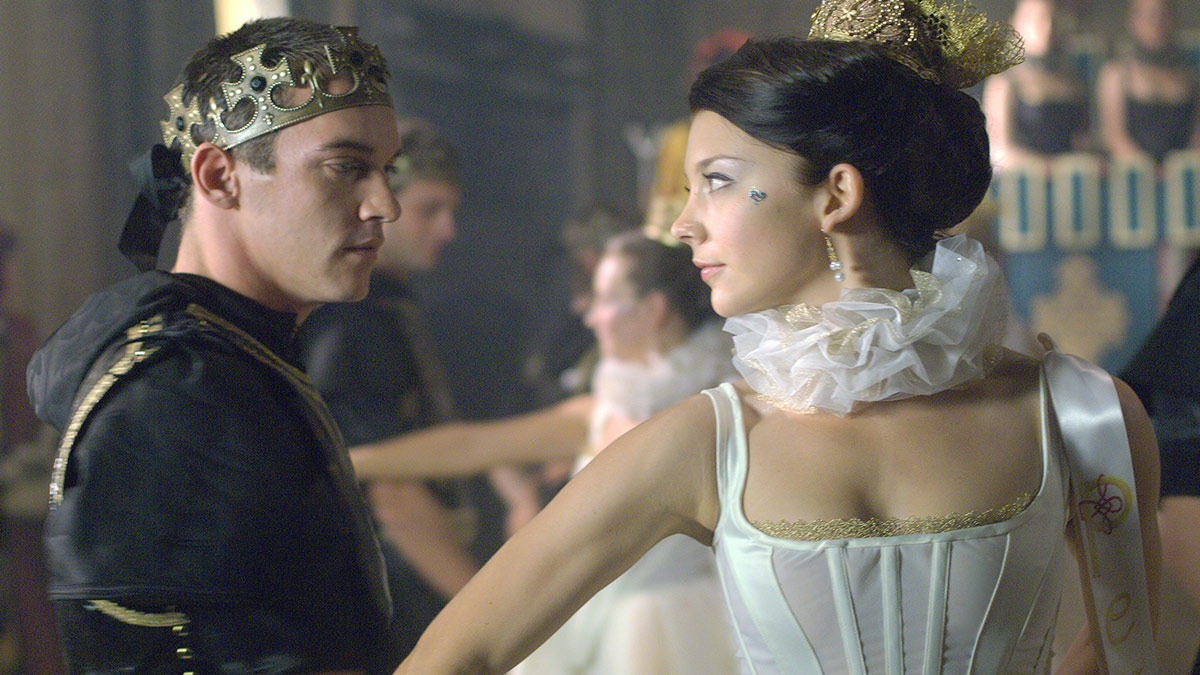 Find series 1-4 in Apps & Games > All 4
This is raunchy with a capital R! Prepare for at least one sex or nude scene in almost every episode, including one where Henry Cavill gets his bum out and plenty between Henry VIII (Jonathan Rhys Meyers) and Anne Boleyn (Natalie Dormer). Rhys Meyers has said, "Some people think we've overdone it, but they were much more sexually gregarious in the 15th century than we are today. Sex was very, very important. It's what you did when the sun went down. So we couldn't leave out the scenes of passion."
Hemmings reflects his sentiments: "They were highly sexualised times. Look at the paintings on the walls, they're generally nudes. Although they weren't supposed to be having sex, sexual imagery was very important in all sorts of art forms."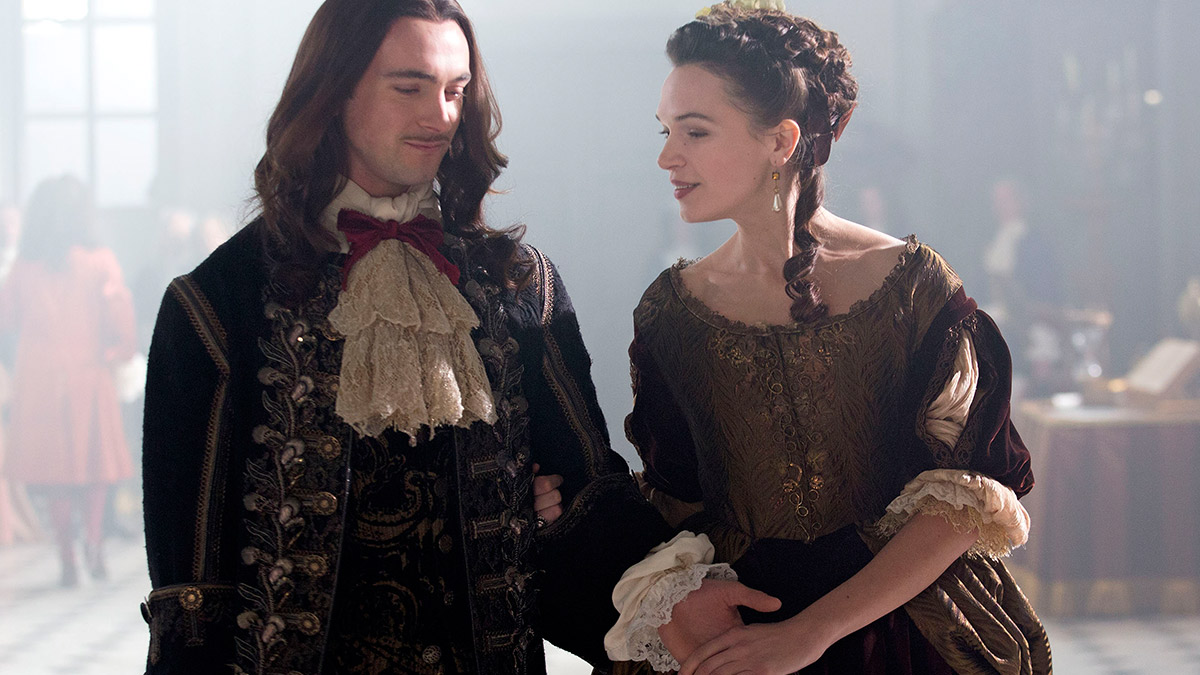 Find series 3 in Apps & Games > Prime Video
Where to begin… S&M, an orgy and King Louis XIV of France (George Blagden) for a start. Versailles became known for its X-rated sex scenes, which, according to historians, are actually pretty accurate. King Louis had quite the reputation, something the show didn't shy away from. In series 3, more than four minutes are devoted to the deed over the first two episodes. If your parents want to join in on watching this historical drama with you, politely decline.






When is the BBC's The Pursuit Of Love on TV?
The Pursuit Of Love airs on BBC One HD (CH 101/108) on Sundays at 9pm, with the first episode screening on 9 May. All three episodes are also available in Apps & Games > BBC iPlayer in Ultra HD from 9 May.
TV channels: Channels, content and features available depend on your chosen package. Channel line-ups and content are subject to change at any time and to regional variations.
HD: HD TV set, V HD Box, TiVo box or Virgin TV V6 connected with HDMI cables required for HD channels. Number of inclusive HD channels depends on package.
Catch Up TV: Catch Up TV content available for up to 7 days or up to 30 days after broadcast, depending on content.
Amazon Prime Video: Amazon Prime subscription required at extra cost. 18+. Click here for T&Cs.
Netflix: Netflix subscription required at extra cost.
Interviews: Any opinions expressed in interviews are those of the interview subject and not those of Virgin Media.
Image credits: The Pursuit Of Love © BBC Studios / Steve Schofield
Pride And Prejudice © BBC
Poldark @ Mammoth Screen
Versailles © Tibo & Anouchka, Capa Drama, ZodiakFiction & Docs, Incendo, Canal+