Skip to main content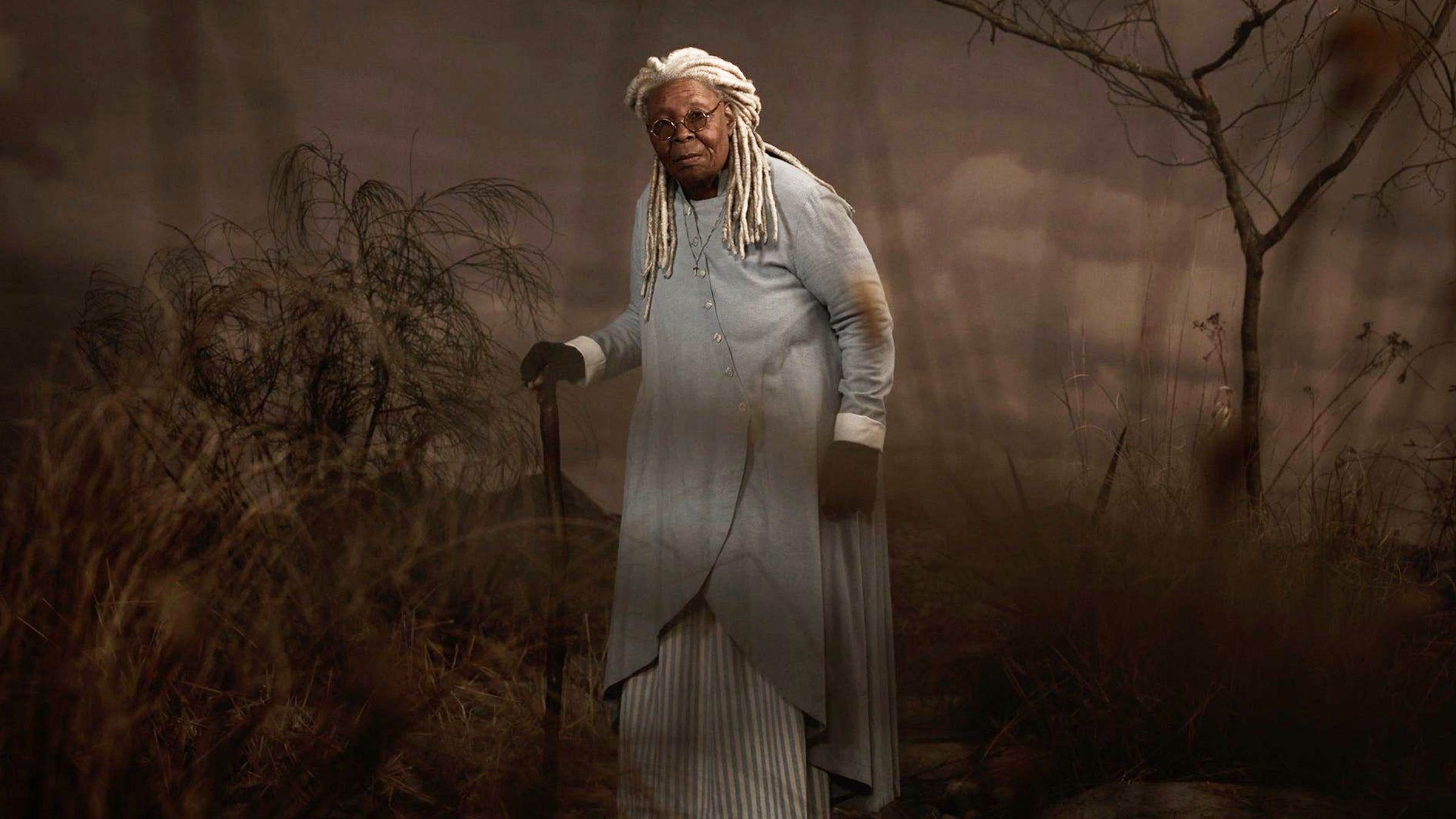 Stephen King's book receives a miniseries reboot on STARZPLAY

1. This is the second TV miniseries adaptation
The first was in 1994, when King adapted The Stand himself, with his friend and frequent collaborator Mick Garris. "Mick directed everything, and I wrote everything, so there was never any sense of unevenness in the way they worked – it had one single style all the way through it," King told The New York Times. "Mick loved the book and was dedicated to the idea that we would just do the book, which is what we did."
So what did he think of the 2020 rendition? "It was interesting to see it brought to the 21st century and to see some of the changes that were made," he said. "The novel was very white; the miniseries was very white. They have done a multicultural thing here, and that makes perfect sense."
2. Another Skarsgård takes on a Stephen King story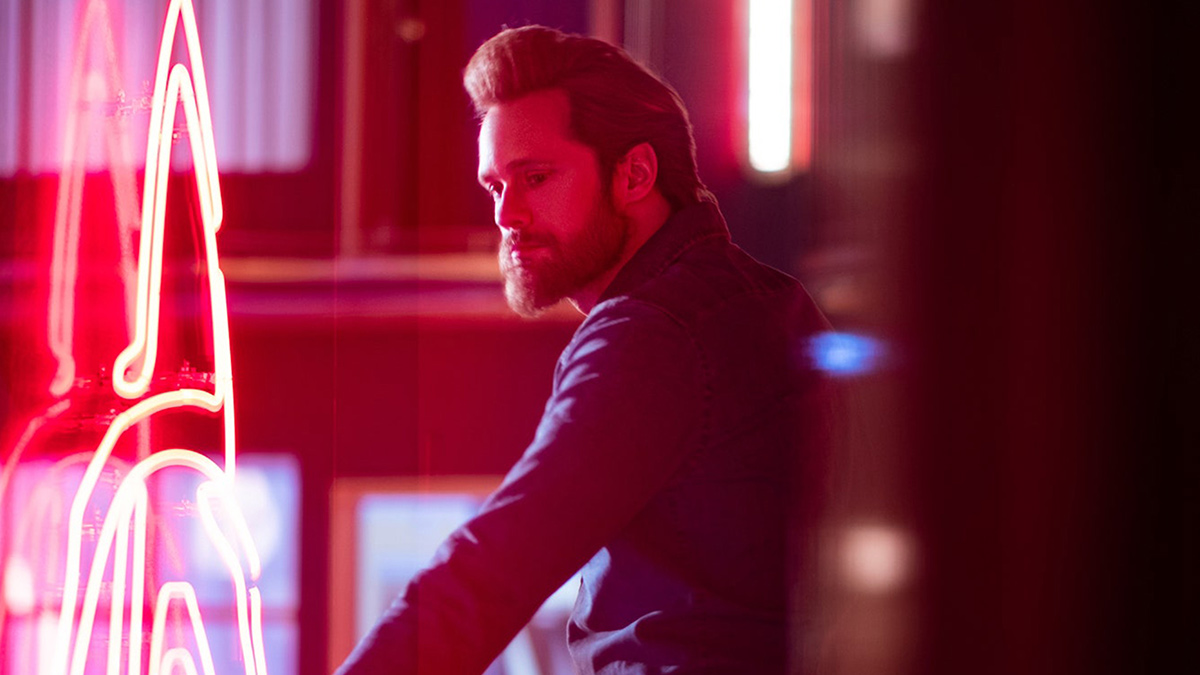 Randall Flagg (Alexander Skarsgård) possesses powerful supernatural abilities (and a killer quiff)

The Skarsgårds are a family of actors and Alexander (Big Little Lies) makes his foray into the King multiverse with The Stand as Randall Flagg. The character made his first named appearance in the novel and Flagg has featured in at least nine of King's books, including The Dark Tower series.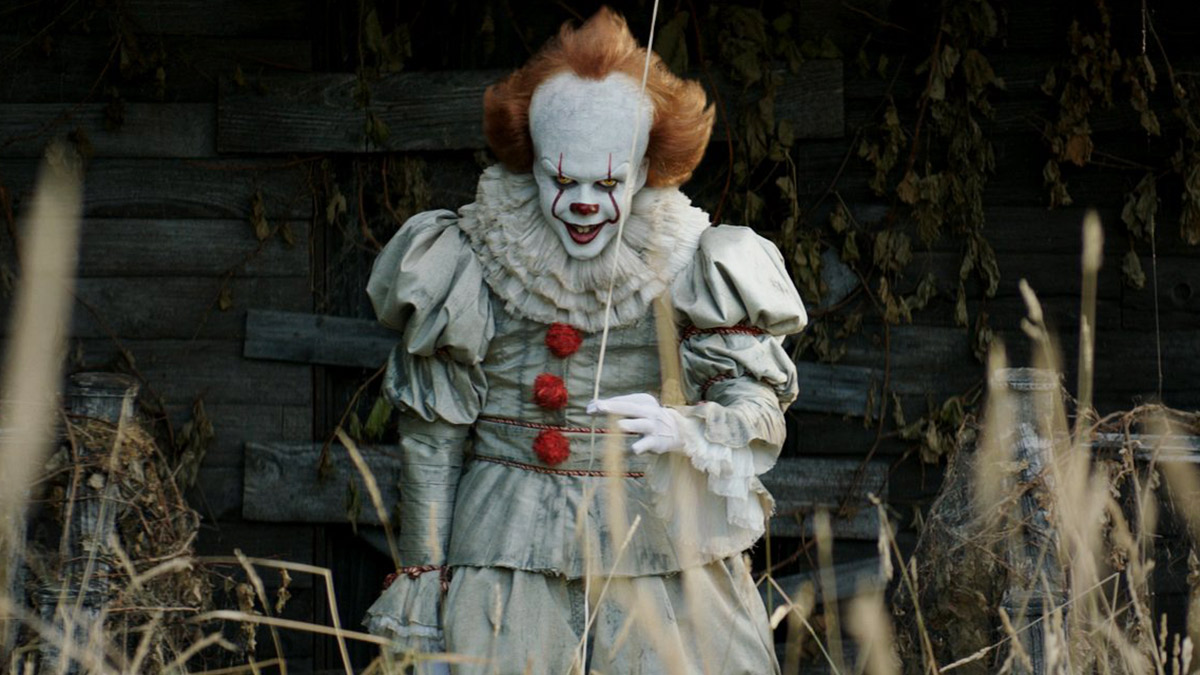 Scary Skarsgårds: In 2017's It, Alexander's brother Bill plays Pennywise the Dancing Clown

Alexander follows on from his brother Bill, who plays Pennywise in the film version of King's It and the follow-up, It: Chapter Two. Bill also appeared in Castle Rock, a series that takes its name from Castle Rock, Maine – a fictional town that has appeared in several of King's books. Owen Teague, who was cast as Patrick Hockstetter in It and It: Chapter Two, has a role in The Stand as Harold Lauder, one of the central antagonists.
The rest of the The Stand's cast includes: Jovan Adepo (Fences), Greg Kinnear (Little Miss Sunshine), Brad William Henke (Orange Is The New Black), Nat Wolff (The Fault In Our Stars), Amber Heard (Aquaman), Heather Graham (The Hangover) and Henry Zaga (The New Mutants).
3. It's just as scary as 2020
In King's post-apocalyptic novel, published in 1978, more than 99% of the human race has been killed by an infectious disease. The story is about the survivors, who must rebuild their lives after the deadly pandemic… cooooool. The virus, known as "Captain Trips," was engineered as a biological weapon by the government and then accidentally released across the world.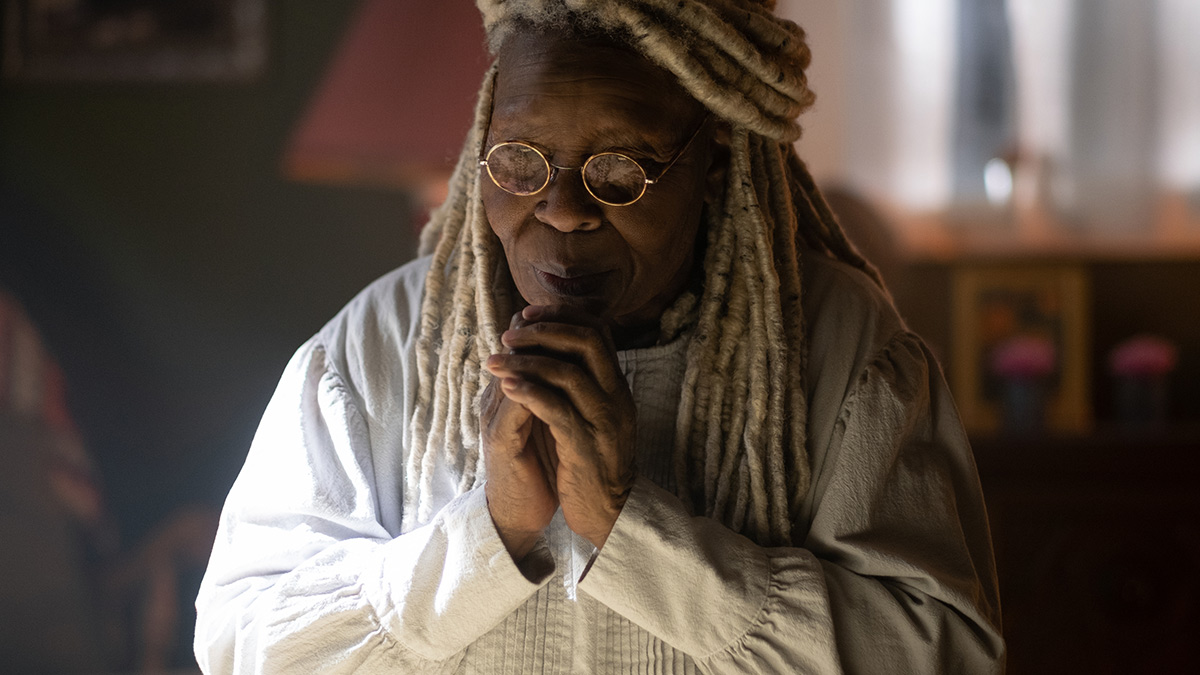 The all-knowing Mother Abagail (Whoopi Goldberg) prays 2021 is better than 2020

The survivors are split into two groups: the good, led by 108-year-old Mother Abagail (Whoopi Goldberg, Sister Act), and the evil, led by Flagg, aka the Dark Man. In the trailer, Stu Redman (James Marsden, Westworld) says, referring to Mother Abagail, "She brought us all together to keep us safe in these uncertain times." Sound familiar? The Stand's plot is just like the recurring nightmare that was 2020, but research showed that Brits watching post-apocalyptic storylines felt better about COVID-19 and found lockdown easier to cope with. In that case, it's time to take a stand and tune in, but which side will you choose to see you through?

4. Don't expect to see the main characters in the first episode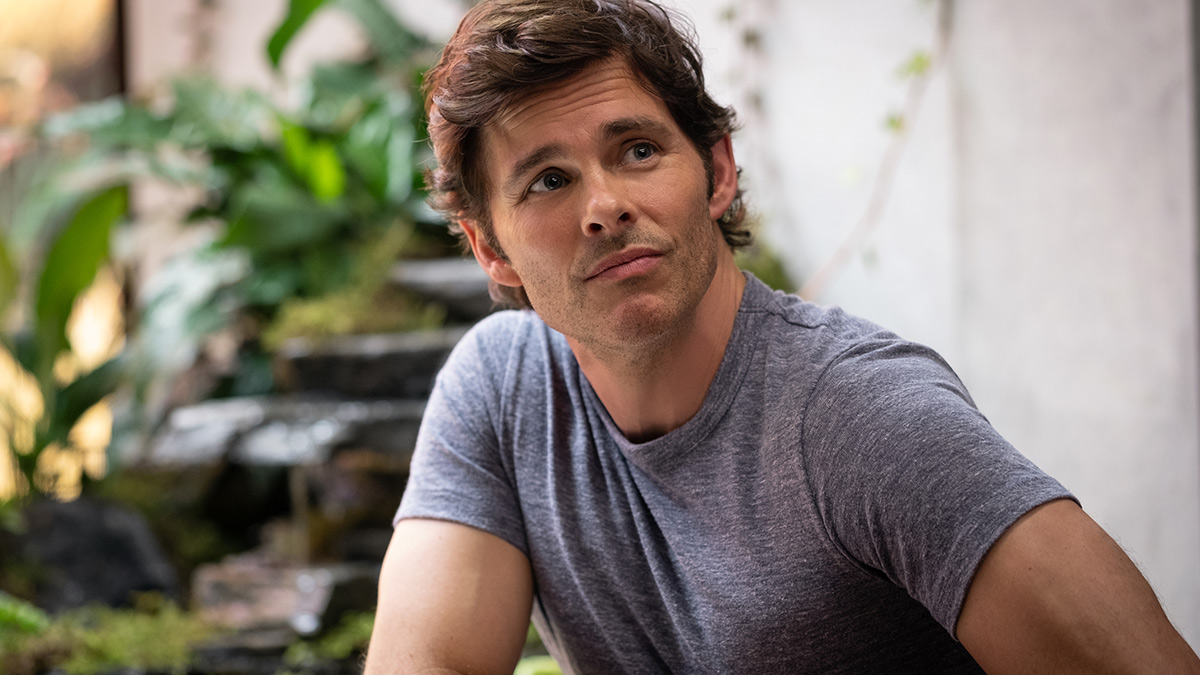 The Stand's protagonist Stu Redman (James Marsden) knows how to wear the hell out of a t-shirt

Mother Abagail and Flagg are only seen quickly at the end of episode 1. Showrunner Benjamin Cavell likened Flagg's introduction to "the shark in Jaws". "We don't want to give you too much Flagg too quickly, because you know he's coming," he told Variety. Without going into spoiler territory, if you haven't read the book, keep an eye on Redman, Lauder and Frannie Goldsmith (Odessa Young, The Daughter). "In some ways, those are the three people whose relationship to each other, while it obviously changes and grows and has an arc throughout, stays central to the story, really from beginning to end – not that all of them do or do not make it to the end," Cavell said.

5. Stephen King contributed a new ending
"I always knew there was one more thing I had to say in that book, one more scene I wanted to write, and I finally did," he told The New York Times. "And I'm happy with it."

How to add STARZPLAY to your TV Package
To add STARZPLAY to your TV Package, simply go to Apps & Games > TV Upgrades
The Stand is available in Box Sets > STARZPLAY
STARZPLAY: STARZPLAY subscription required at extra cost.