Skip to main content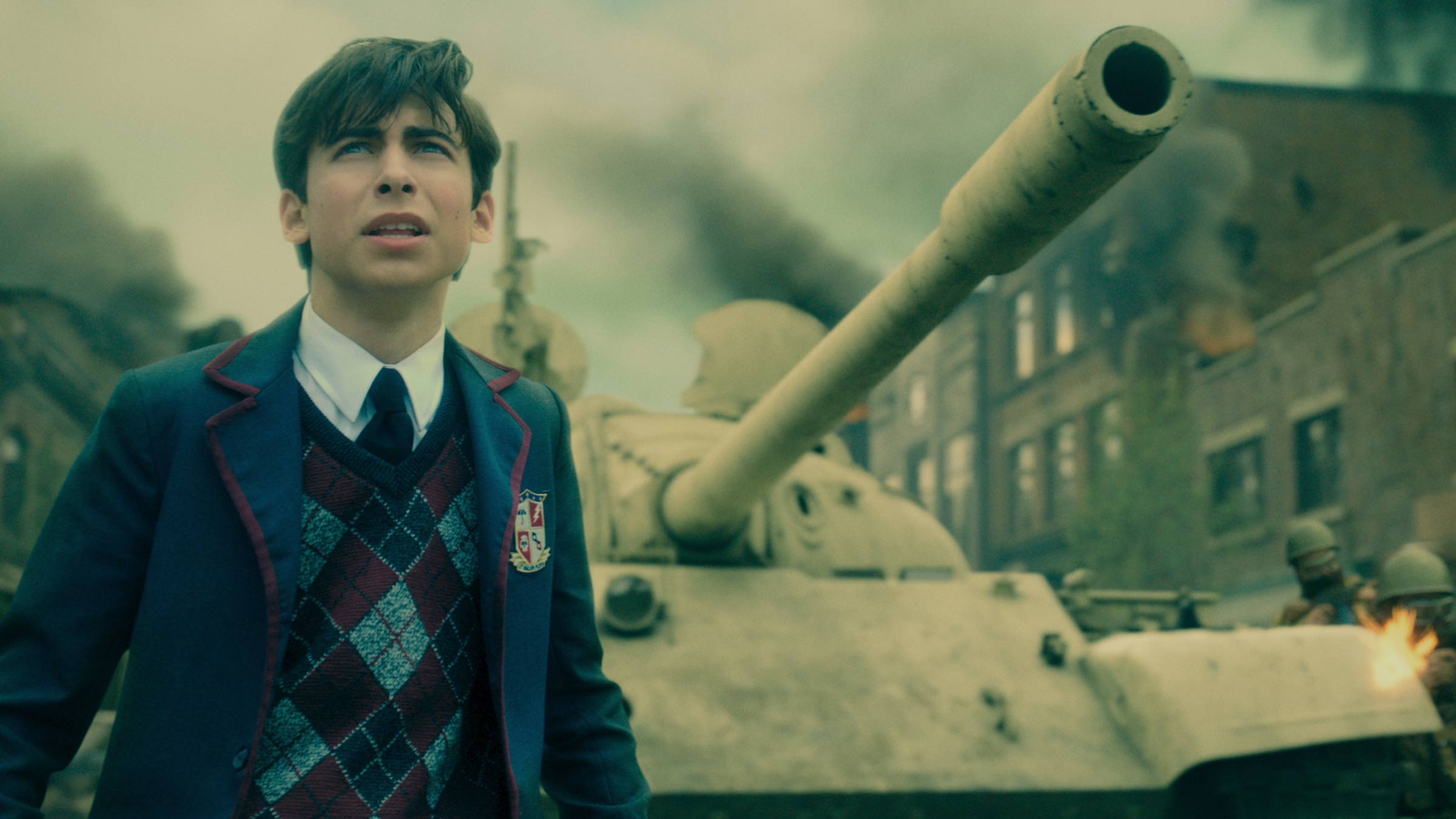 Get ready for a downpour of unmissable superhero drama, as season 2 finally hits Netflix. Here, we answer the big questions…
By Virgin TV Edit
Bold, brash, funny and always full of surprises, The Umbrella Academy is one of the biggest Netflix Originals going. When season 1 launched in February 2019, 45 million households watched it within the first month. We said it was big.
Featuring Juno's Ellen Page, Misfits' Robert Sheehan and Game Of Thrones' Tom Hopper, you can stream season 2 from Friday 31 August – and we couldn't be more excited for the return of this butt-kicking smash.
Want to brush up on the show and what's to come before you no doubt sit down on the sofa and guzzle every episode in a single evening? Read on, as we answer all of the burning questions…
Remind me, what is The Umbrella Academy?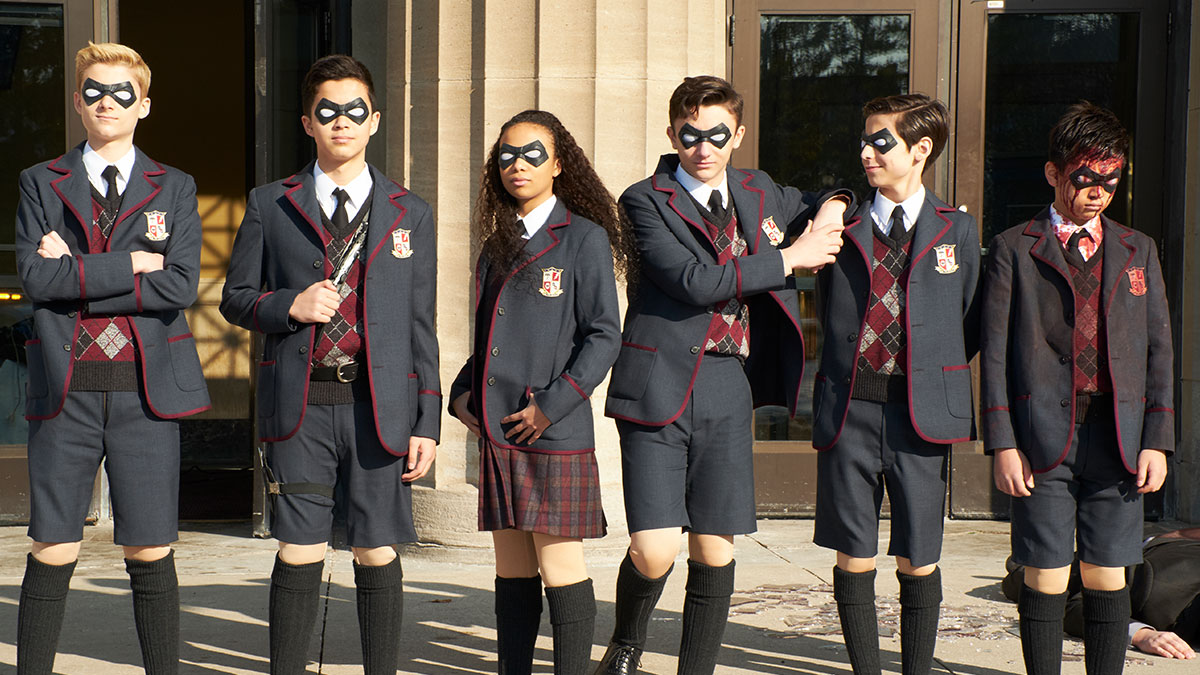 Where have you been!? The Umbrella Academy is a darkly funny superhero series based on the comic book of the same name, which was co-created by My Chemical Romance frontman Gerard Way and Brazilian artist Gabriel Bá.
Yes, yes. But what's it actually about?
Oh, right. It's about a family of adopted superhero siblings – the Hargreeves – who are attempting to unravel the mystery of their billionaire father's death. Are they dysfunctional? You bet they are. And they've also got an apocalypse to halt as well…
What's to come in season 2?
(Season 1 spoiler alert!)
With doomsday having hit at the end of the last season, the gang travel back in time to 1960s Dallas to have another crack at stopping the apocalypse.
But here's the catch. Some of them travelled back further than others and have created new lives for themselves. In the case of Klaus (Robert Sheehan) that means starting his own cult, as you do. Can the fam reunite and nail the whole saving the world thing properly this time?
Hang on. Dallas in the 1960s? Didn't something big happen around that time?
If you mean the assassination of President Kennedy then you'd be spot on. Judging by the trailer, this cataclysmic event plays a big part in the second season of the show.
So there's a trailer for season 2?

There sure is! Feast your eyes on the video above and get up to speed with what's in store.
Any new characters popping up?
There certainly are. Three newbies to keep an eye on include the unpredictable Lila Pitts (Ritu Arya, Sherlock), dependable leader-type Raymond (Yusuf Gatewood, Good Omens), and no-nonsense Texas mom Sissy (Marin Ireland, Homeland).
Is there going to be a season 3?
Steady on, we haven't had season 2 yet! Nothing has been confirmed, but Gerard Way and co-creator Gabriel Bá have written three volumes of the comic book. That means it's likely another season of the show will appear on Netflix at some point in the future.
When is The Umbrella Academy season 2 on Netflix?
All episodes will be available to stream on Netflix on Friday 31 July. Season 1 is available to watch now.
How to watch Netflix with Virgin TV
If you have a TiVo® box or Virgin TV V6 box, powered by TiVo®:
Press home on your remote
Select Apps & Games
Select All Apps
Select Netflix
If you're already a Netflix subscriber, you can also access the app through Search & Discover or by pressing Red on channel 204. Just sign in with your existing login and start watching. And you'll only have to log in the first time you use it.
If you're new to Netflix, then you'll need to subscribe to use the app. The easiest way to do this is by going to netflix.com/virginmedia. You can also subscribe using the Netflix app in Apps & Games.
TV channels: Channels, content and features available depend on your chosen package. Channel line-ups and content are subject to change at any time and to regional variations.
HD: HD TV set, V HD Box, TiVo box or Virgin TV V6 connected with HDMI cables required for HD channels. Number of inclusive HD channels depends on package.
Netflix: Netflix subscription required at extra cost.