Skip to main content
As ITV introduces new game show The Void, we dissect the DNA of the popular format

By Laura Rutkowski, Staff Writer
Created by the team behind The Cube comes The Void to uh… fill the void in your Saturday nights. Combining mental and physical challenges, it sees 120 contestants go up against… 520 tonnes of water.
Hosted by Virgin Media's Must-See Moment of 2020 winner Ashley Banjo and singer Fleur East, the new game show welcomes seven contestants in each episode.

They play action-packed games against the clock or against each other, trying to aVOID The Void (meta), which is one of the biggest water tanks ever constructed for a game show. They have to make it across The Void without falling in, with the winner of each episode taking it on one last time for the chance to win £25,000.
It sounds simple enough… but most game shows do. They usually have you yelling from your sofa at home, "I could do that!" This deception is all part of why game shows are so appealing, but how do they hit the sweet spot? We search for the right answer on what makes a game show good…

The perfect name
Memorable, marketable titles are key. Mr And Mrs, Pointless, Eggheads – they all hit the nail on the head. Besides, if you can't remember the name of the game show, how are you meant to talk about it?

The right intelligence level
William G Stewart, who presented Fifteen To One from 1988 to 2003, told the BBC: "They [game shows] must be at a level of intelligence that the viewers will appreciate. The longest running and most appreciated quiz shows have always been intelligent ones like Mastermind and University Challenge. Countdown comes into that category."

Quality of the questions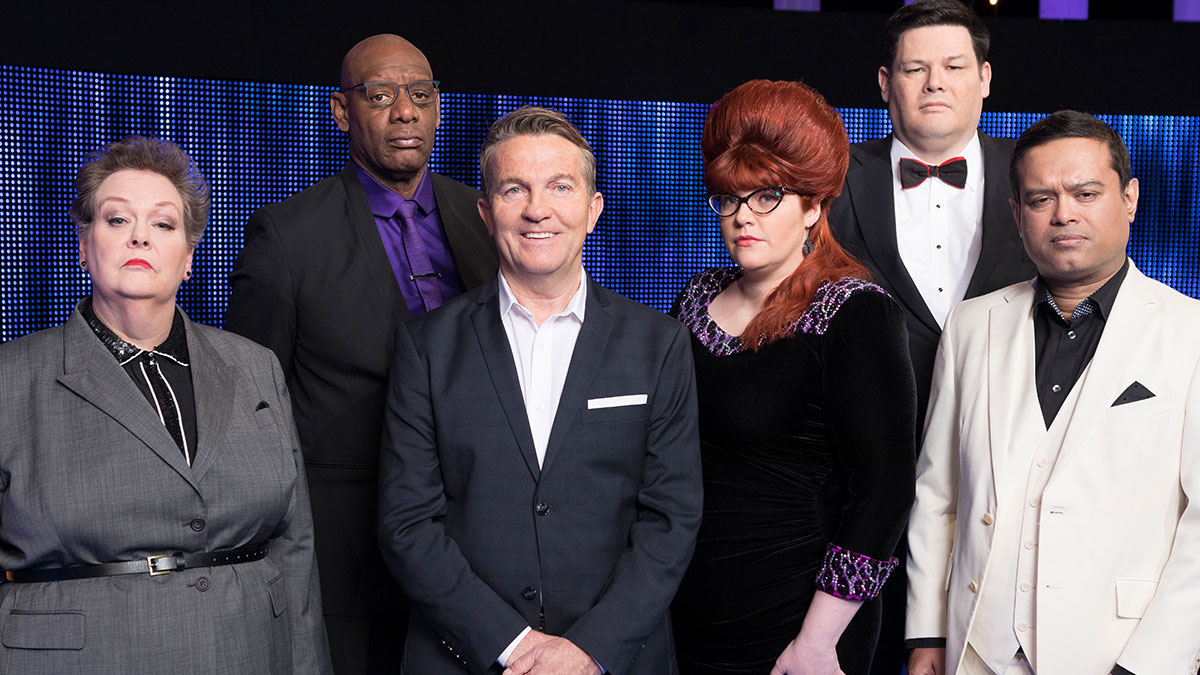 "Time to face the Chaser!"

In The Chase, all the questions are general knowledge. Although there are definitely some tricky ones, each contestant has the opportunity to win and ultimately beat the Chaser. This also means you can play along at home and shout at your telly, which brings us to our next point...

Feeling as though you're taking part
Former Fifteen To One champion and Countdown octochamp and semi-finalist Jack Welsby said: "The main thing is that people can play along at home. You have the same constraints as the contestants."

The desire to support the contestant(s)
Former EVP of Current Programming at American channel Game Show Network Amy Introcaso-Davis said, "Play-along is key, and rooting value is also critical. You have to be able to root for someone to win. The contestant is the audience's way into the game."
Stock phrases
"Come on down!" "Is that your final answer?" "Deal, or no deal?" "Survey says…" "You are the weakest link. Goodbye." "Nice to see you, to see you…"

We don't even need to tell you which game shows these catchphrases come from. They've become part of our everyday conversations, proving game shows' lasting power away from the television.

Time restraints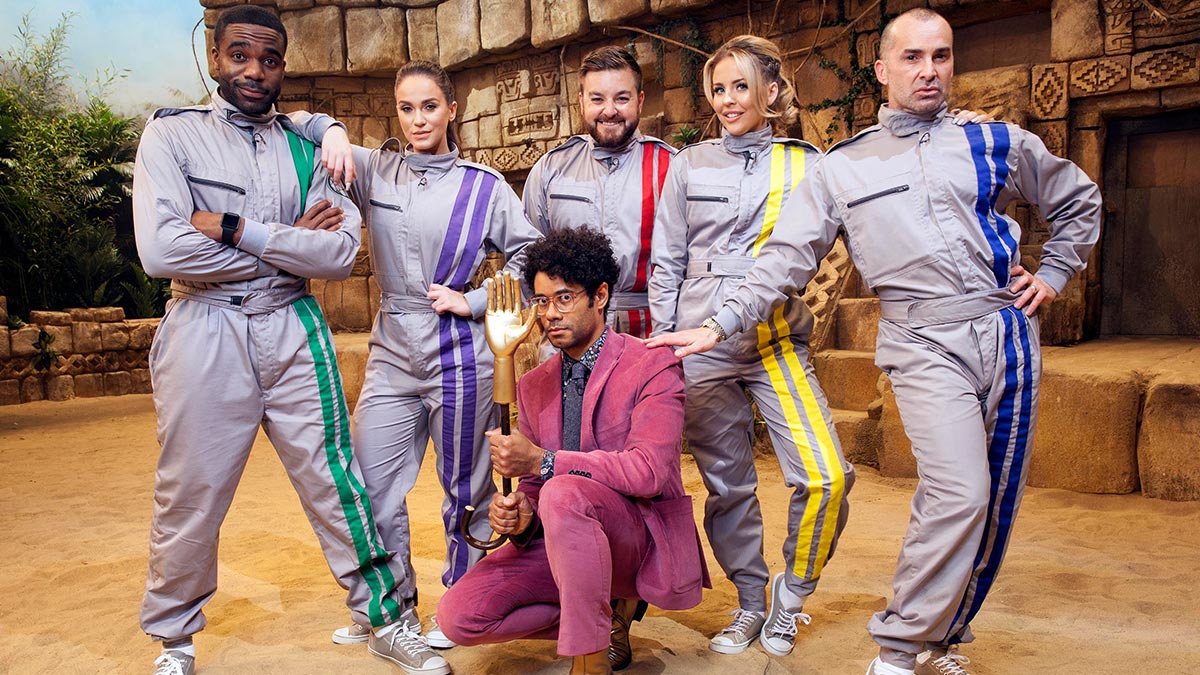 Richard Ayoade hosts The Crystal Maze revamp, but we can't help but miss another Richard – O'Brien – and his leopard print

Whether it's one minute or one hour, this pressure causes people to slip up, or maybe even excel when in the hot seat. Take The Crystal Maze for instance, where not all the tasks are incredibly hard, but when given only seconds to complete them, things start to get interesting. This is a much-needed element to add to the overall difficulty level of the show.

A brilliant host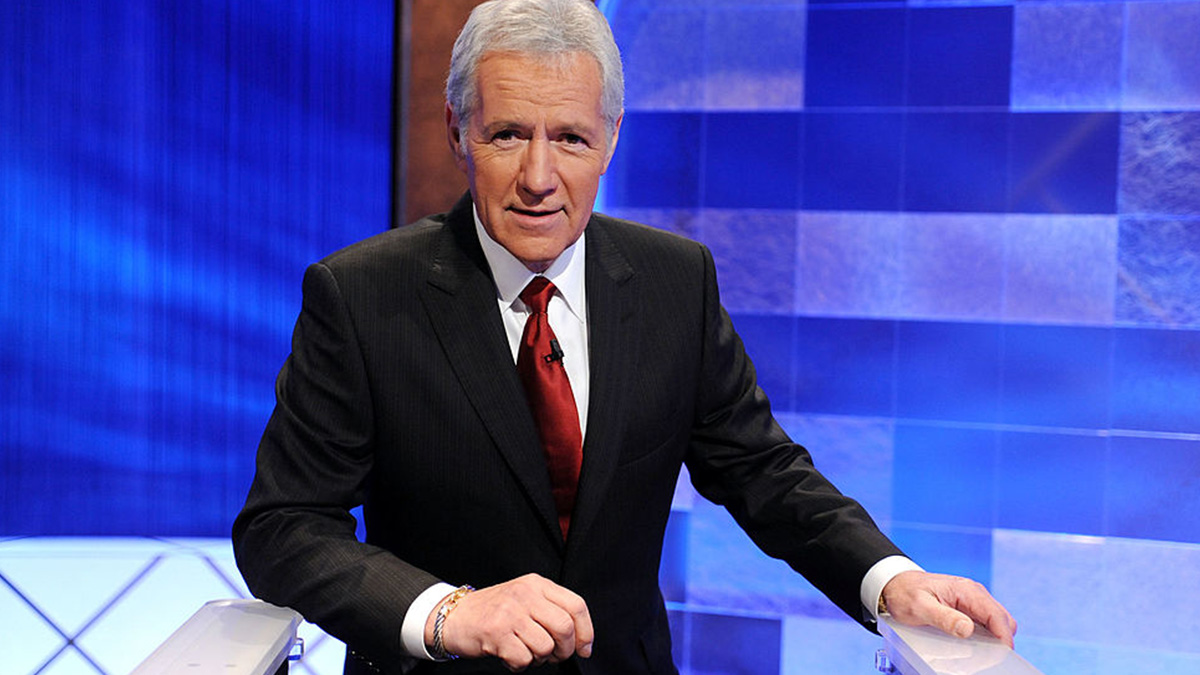 Alex Trebek won the Daytime Emmy Award for Outstanding Game Show Host eight times for Jeopardy!

The Hollywood Reporter says the "four Ts" are required of a game show host in order to win over viewers: tenderness (having empathy for the contestants), therapist (for when contestants lose), tasking (as in multi-tasking to juggle all the elements of the show) and temperament (leaving your ego at the door). The late, great Alex Trebek of Jeopardy! comes to mind as the embodiment of all four.


Tension!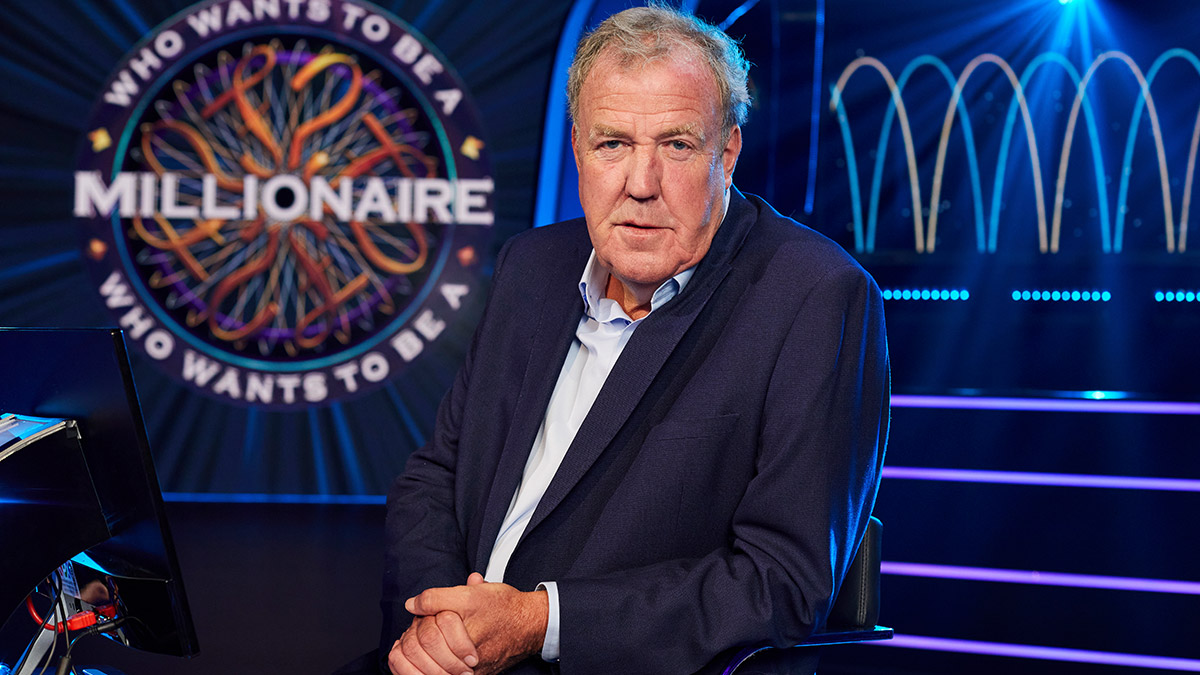 The Who Wants To Be A Millionaire? score cleverly mimics the sound of a beating heart for music that is "perfectly in tune with their [the contestants'] ever-increasing pulse", according to the Game Show Network

ITV's Quiz is about how the concept of Who Wants To Be A Millionaire? was devised and the subsequent cheating scandal when Army man Charles Ingram, better known as the "Coughing Major", seemingly cheated his way to the £1 million.
In a scene where Paul Smith (Mark Bonnar), creator of Who Wants To Be A Millionaire?, and his Celador colleague David Briggs (Elliot Levey) pitch the idea to ITV, they explain the concept like this: "It's multiple choice, which has never been done on telly before ever, and you get to see the question and four possible answers before you decide to play. If anything, it adds to the torment.

Mark Bonnar in Quiz as Paul Smith, creator of Who Wants To Be A Millionaire?

"We're watching people potentially making life-changing decisions and we'll just sit there and watch them go through it all – the whole gamut of emotions, waiting."
When former Director of Programmes David Liddiment (Risteard Cooper) expresses his worry about the largest game show prize in the history of television being up for grabs, Smith says, "There's nothing to worry about, it would take a very unique sort of person to risk going all the way. That fear is built into the show."
It's exactly this kind of nail-biting pressure, along with the tense music, heat of the lights and ticking of the clock that makes Who Wants To Be A Millionaire? an ideal format.
Drama!
Executive producer of American game show Are You Smarter Than A 5th Grader? Roy Bank said, "Game shows are no longer just about the game… they're about drama." We all love when excitement is built into the format or there's some sparring between the contestants, or between the contestants and the host.
Humour!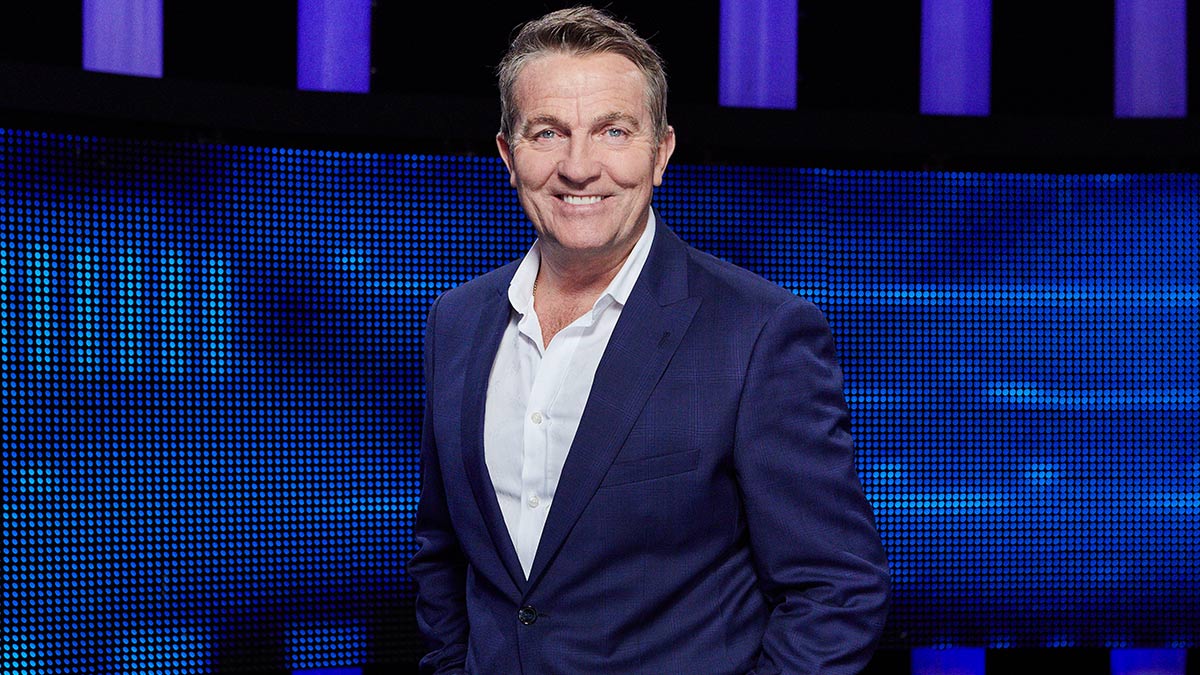 Who doesn't love a bit of Bradders?

Speaking of the host, when they can bring the banter, you're on to a sure-fire winner. Bradley Walsh is a classic example, as he frequently corpses on set. Contestants also provide plenty of funnies…


At the beginning of 2020, remember when Casualty actor Amanda Henderson appeared on Celebrity Mastermind and answered "Sharon" instead of Greta Thunberg when asked who was the author of the 2019 book No One Is Too Small To Make A Difference? Game show gold!
When is ITV's The Void on TV?
The Void airs on ITV HD (CH 103/113) on Saturdays at 8pm, with the first episode screening on 10 July. It is also available in Apps & Games > ITV Hub.
The seven-part series will subsequently air every week until Saturday 21 August.
TV channels: Channels, content and features available depend on your chosen package. Channel line-ups and content are subject to change at any time and to regional variations.
HD: HD TV set, V HD Box, TiVo box, Virgin TV V6 box or Virgin TV 360 box connected with HDMI cables required for HD channels. Number of inclusive HD channels depends on package.
Catch Up TV: Catch Up TV content available for up to 7 days or up to 30 days after broadcast, depending on content.