Skip to main content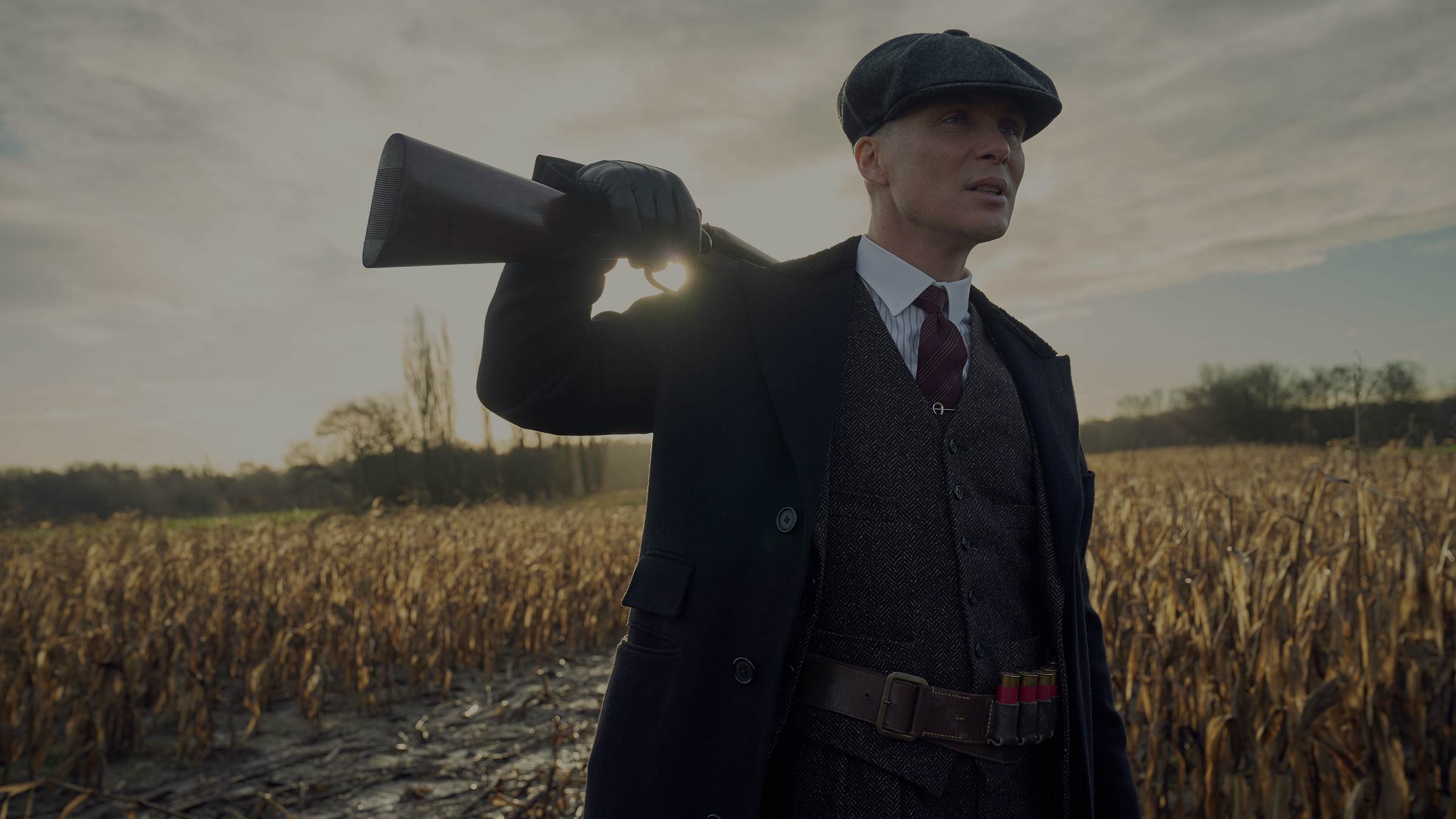 It inspired David Beckham to create a clothing line and prompted Chance the Rapper to Tweet about how good it is. It could only be one thing…
Peaky Blinders, series 1-5, available to buy on the Virgin Media Store
Peaky Blinders needs no introduction. The highly stylised, brutally violent, superbly written series is the show everyone is talking about. And after a long two-year wait for series 5, it's finally back – and it's bigger and more Brummy than ever.
We start where things left off in series 4 after Tommy Shelby (Cillian Murphy) became the MP of Birmingham South. It's 29 October, 1929 – the day of the Wall Street Crash –and Michael Gray (Finn Cole) is busy managing the Shelby finances in New York. Meanwhile, Tommy's got his hands full, juggling his duties as a legitimate businessman and a gang leader.

With series 1-5 available to buy on the Virgin Media Store, there's never been a better time to dive into this absolute blinder of a show. Read on to find out everything you need to know about the latest series.
There's a new enemy in town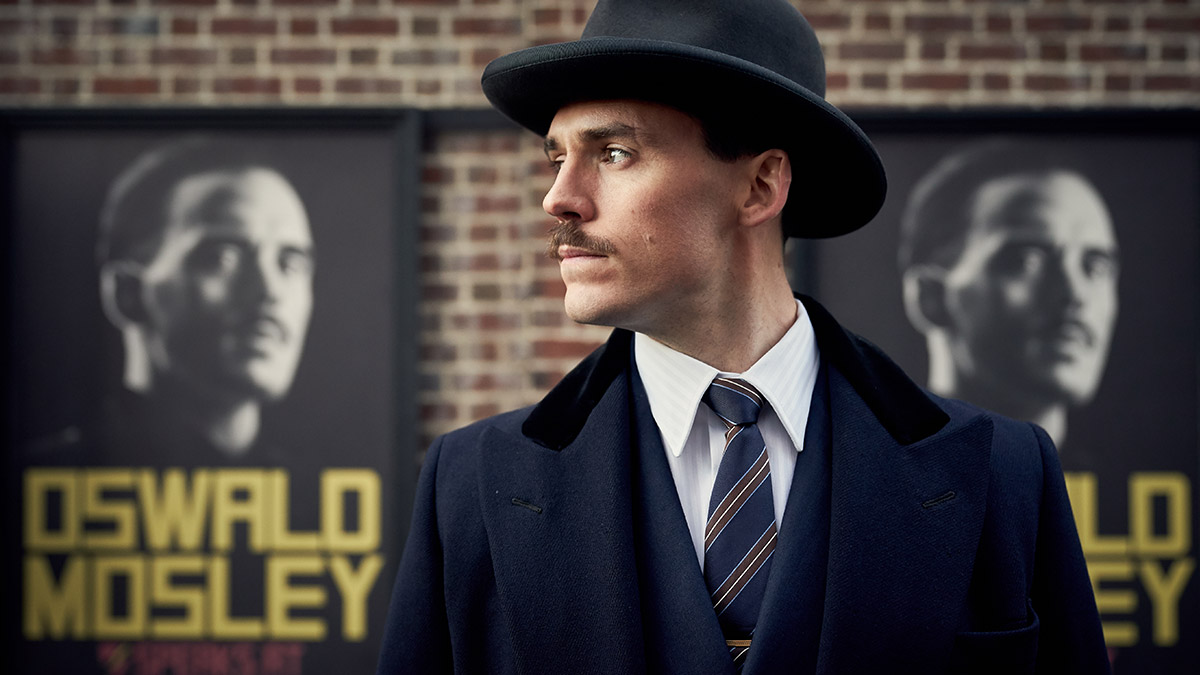 Much to his chagrin, Mr Mosley arrived late to the flat cap flash sale…


No, Luca Changretta (Adrien Brody) hasn't come back from the dead seeking revenge, nor has anyone else who was foolish enough to cross the Shelby clan. In fact, the enemy of this series isn't a person, but an ideology – fascism.
Sam Claflin joins the cast as real-life politician Sir Oswald Mosley, an MP who became the leader of the British Union of Fascists. He frequently bumps into Tommy in the House of Commons and seems keen to know more about the Birmingham South MP. If there's one person whose radar you don't want to be on, it's Oswald's…
The cast welcomes more brilliant actors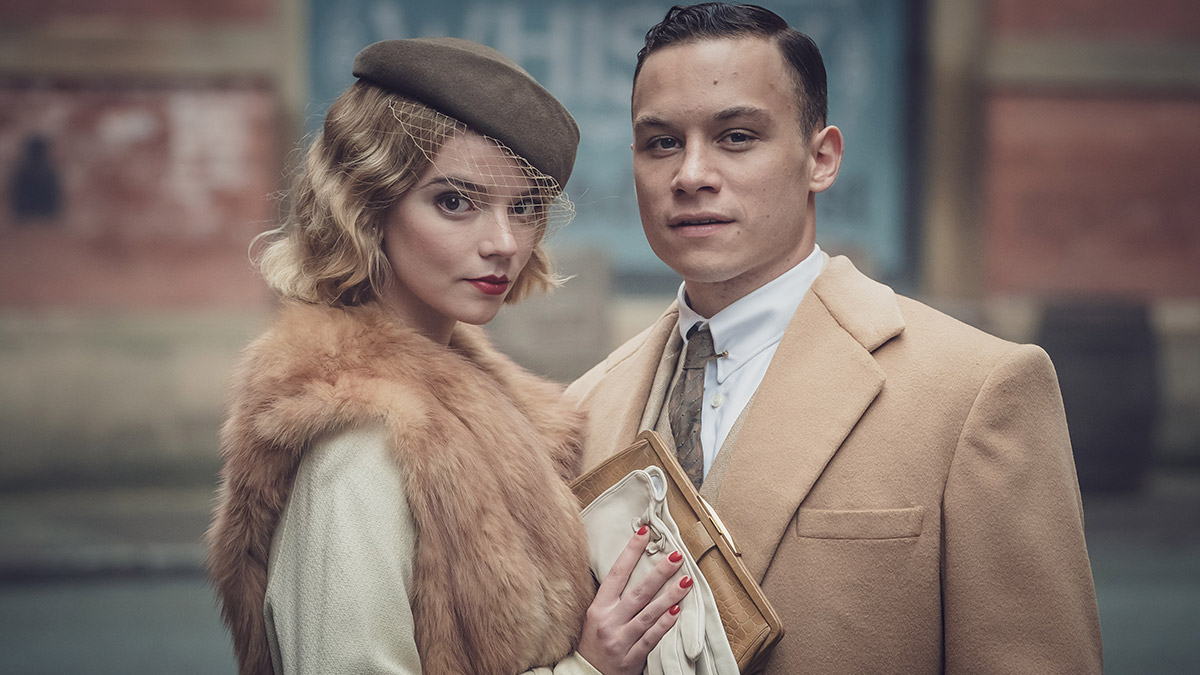 "I know you don't approve of all of this illegal activity, but that fur won't pay for itself, Gina."


As well as Claflin, new cast members include Anya Taylor-Joy (Split) as Michael's American wife Gina Gray; Neil Maskell (No Offence) as Winston Churchill, who was portrayed by two actors in previous seasons; and Brian Gleeson (The Bisexual) as Jimmy McCavern, a senior member of the Billy Boys, a Protestant street gang from Glasgow.
The Cry's Kate Dickie, Lady Macbeth's Cosmo Jarvis, Ripper Street's Charlene McKenna and Krypton's Elliot Cowan and Emmett Scanlan also star.
Anna Calvi produced the slamming score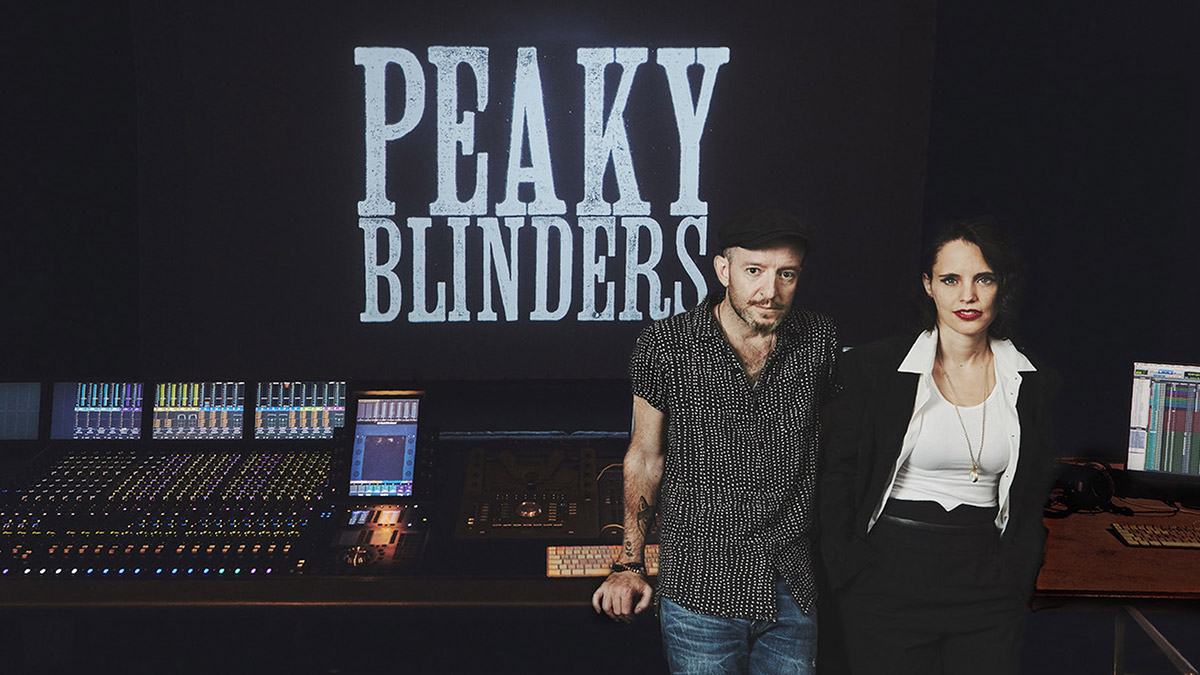 Director Anthony Byrne and composer Anna Calvi are still trying to figure out what all those buttons do.
As with every new season of Peaky Blinders, a new director, Anthony Byrne (Ripper Street), was brought on board. He asked Mercury Prize-nominee Anna Calvi to produce the score and several original songs for the series. Byrne told NME, "The way she plays the guitar is very unique, and her voice and the way she uses her breath has allowed us to access the interior world of Tommy's headspace." The result is a haunting and mournful sound, with an eerie quality reminiscent of wind whistling through the trees.
There's a heavier tinge to the soundtrack too, with music from bands including Black Sabbath ("[It] seemed so obvious, but they hadn't been used before," he told us) and IDLES. Opening-track purists need not fear however, as Nick Cave & The Bad Seeds' inimitable "Red Right Hand" still introduces each episode. "It was Nick Cave's music that unlocked everything for us right back in series 1 when that song was used," says Murphy. "That's the sound of the show."
The theme of this series is decision-making
Stylistically, Peaky Blinders has so far drawn inspiration from westerns, gangster flicks and Hitchcockian thrillers, and now it's entering conspiracy thriller territory. Writer and creator Steven Knight also sets a theme for each season. Where series 3 was about power and 4 about family love, series 5 is all about deciding, he says.
He adds: "It's a fork in the road for a lot of characters, especially Tommy, and he has to make a decision – and if you put it most simplistically – between good and bad. Is he gonna do the right thing or not?"
The more things change, the more they stay the same
Don't be surprised if you hear a couple of phrases that sound scarily similar to ones spoken today. Oswald, for example, says "make Britain great again" and "false news". Knight explains: "It's been fortunate for us and unfortunate for the world that the things happening at the time [have] an unbelievable resonance to what's going on now. What was the consequence of when this happened last time? Nine years later, there was a world war."
Fans created beautiful artwork for the new series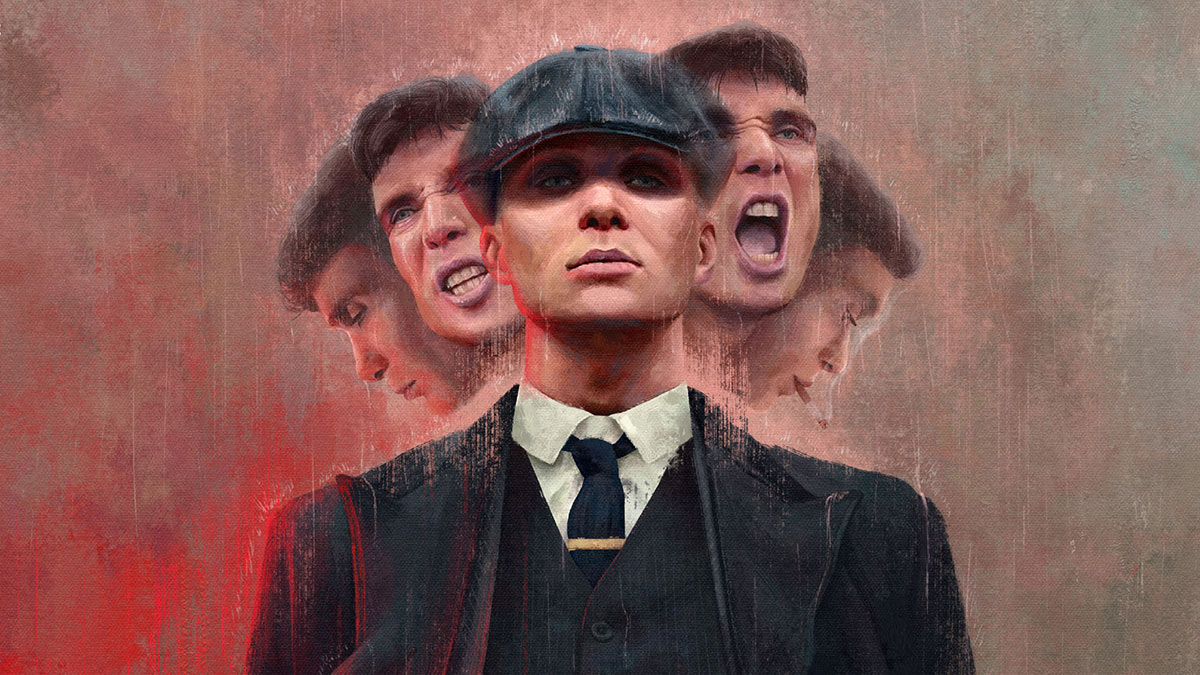 How many Tommys are we holding up?


To celebrate series 5, the BBC asked people across the UK to submit artwork with the Shelbys as the subject matter. They received more than 1,000 submissions, with 16 being selected to appear on the BBC's digital, online and social platforms, as well as in a nationwide poster campaign. The picture above is called Cracks and was designed by Harry Ward.
Not heard about the Virgin Media Store?
It's the place where you can buy the latest and greatest movies and TV Box Sets, yours to watch again and again, at home or on the go. Sign up now at virginmediastore.com, choose from hundreds of films and TV Box Sets and start watching instantly.
Enjoy your purchases on your Virgin TV Box (TiVo®/V6), online, or on your registered iOS and Android devices with the Virgin Media Store app.
Show me the latest releases on the Virgin Media Store.
Virgin Media Store: Separate terms and conditions apply to the Virgin Media Store service. DVD included for movie purchases only. Purchases must be made on the website or set top box. Virgin TV subscription and our latest Virgin TV V6 box required to buy and watch via set top box – Store is not available on other boxes. Compatible device & browser required. Max 5 registered devices. Max 2 devices can stream content simultaneously. Stream and download in UK only (or while temporarily in the EU).
Interviews: Any opinions expressed in interviews are those of the interview subject and not those of Virgin Media.