Skip to main content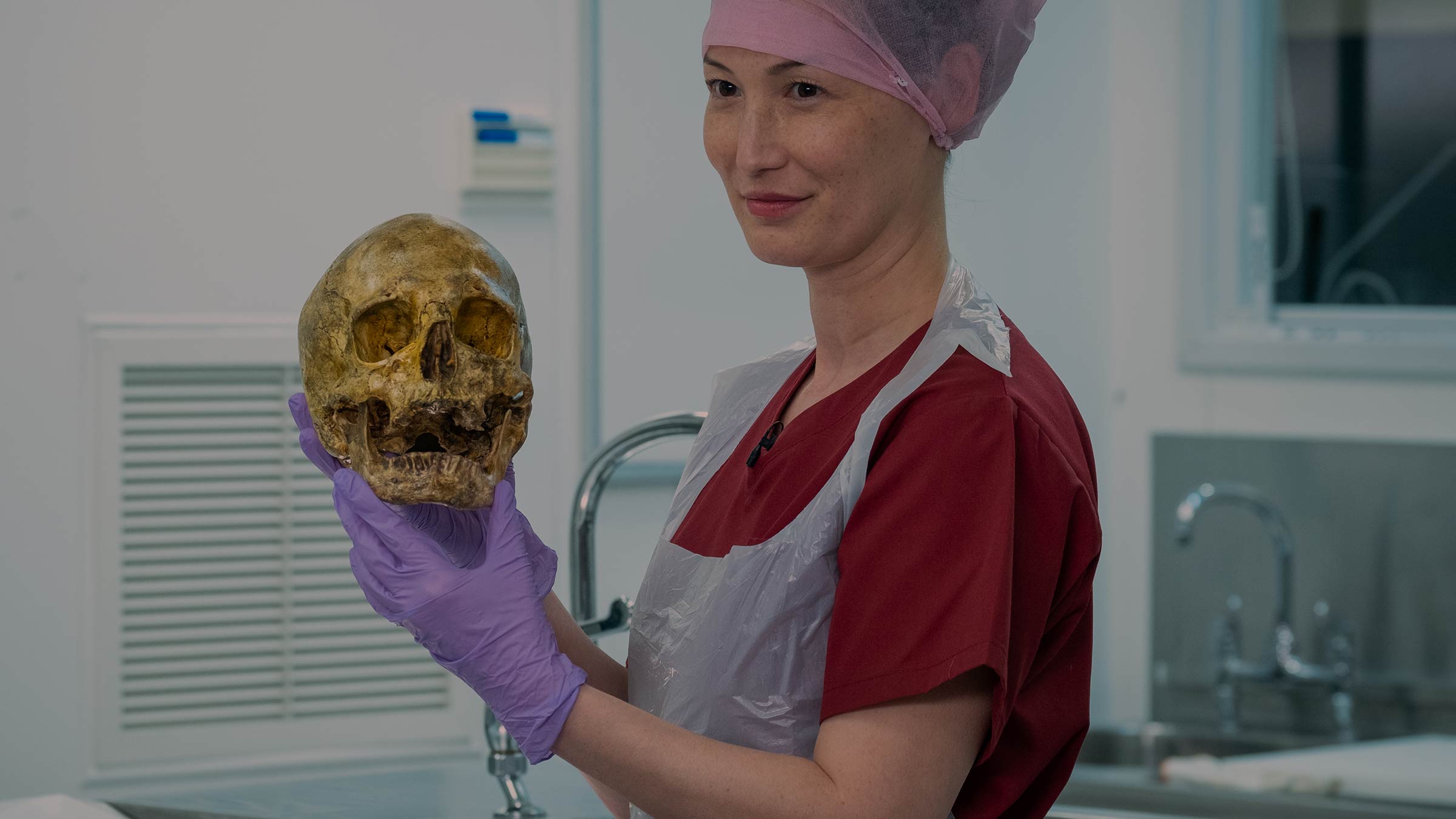 We spoke to the scientific adviser on the new BBC series, previously shown on Alibi, starring Molly Windsor and Martin Compston
By Laura Rutkowski, Staff Writer
This isn't your run-of-the-mill crime drama. Not only is Traces entertaining, but the science behind it is sound, too. Based on an idea by bestselling Scottish crime writer Val McDermid and written by Amelia Bullmore (Scott & Bailey), the six-part series follows 23-year-old Emma Hedges (Molly Windsor, Cheat), who is starting her new job as a lab assistant at the Scottish Institute of Forensic Science in Dundee.
While taking a Massive Open Online Course (MOOC) – think your office online health and safety course, but with a murder mystery module instead of a lesson in how to safely lift boxes – Emma gets a big shock. The supposedly fictional case study bears an uncanny resemblance to a tragic death in her own life.

This revelation leaves professor Sarah Gordon (Laura Fraser, Breaking Bad) and professor Kathy Torrance (Jennifer Spence, Travelers), who set up the MOOC, mortified – and an unsolved murder from the past is unearthed once again. Then there's the current crime scene they're working on, which Emma's love interest Daniel (Line Of Duty's Martin Compston, speaking in his real Scottish accent!) is linked to.
For a show called Traces, it was vital it lived up to its namesake. "We wanted to be really clear that forensic science is very meticulous and traceability-focused. The way forensic scientists document their work and interpret data follows a strict process," says professor Niamh Nic Daéid, director of the Leverhulme Research Centre for Forensic Science at the University of Dundee. Niamh acted as scientific adviser on the new series. She views her job "as a vocation, not as a profession", so took this role very seriously.
Niamh consulted with Amelia on the script, met the cast and showed them around the research centre. She also used her specialist fire investigation knowledge to advise on reproducing fire patterns on set. In professor Gordon's office, look out for a firefighter's helmet – a nod to Niamh, who has one (gifted from a colleague) in her office.
With Niamh's profession under the microscope in the show, we asked her to help us put the facts straight on Traces' forensic science…
It took some convincing to get a scientific adviser on board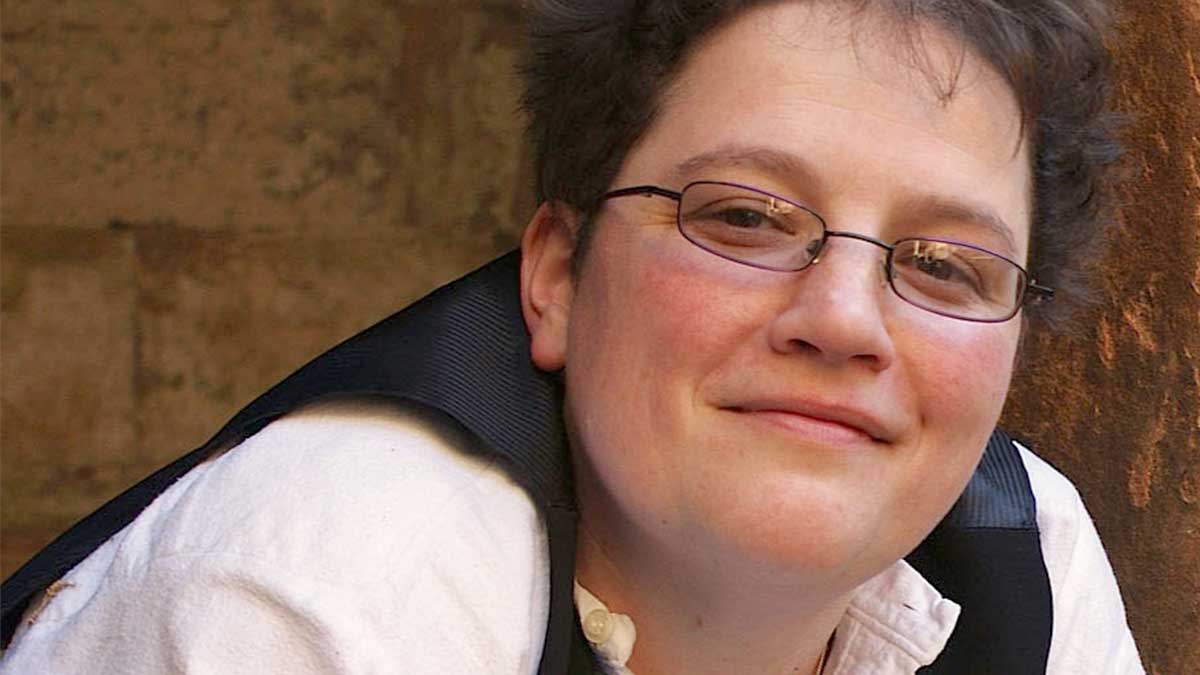 Traces is the first TV show professor Niamh Nic Daéid has consulted on

"I wasn't immediately sold on it, but I got involved because I completely trusted that Val and Amelia would push for having real science in the show. The research centre has a very strong relationship with Val. We help her with the forensic science in her books and she's always been very focused on getting the science right, rather than sensationalising it."
The forensic science is foolproof
"The way a lot of TV crime dramas portray the science isn't realistic. As part of the work we do, we're trying to ensure that we raise the standard of the science underpinning forensic evidence, as well as the understanding of the complexities of forensic science. I wanted as much as possible to have the subtleties of the science being portrayed correctly and accurately.
"For the most part, that was done, but with the caveat that this is also about entertainment. I completely take that on board, but they did a great job of allowing me to be a little bit picky in various points. For example, I was on set for the first day of shooting the laboratory scenes and said there's too much stuff on the benches and they happily de-cluttered some of the space."
Forensics, on the other hand, is a made-up word
"Forensic comes from the Latin forensis and means pertaining to the forum, and describes the use of a scientific discipline to address a medical and legal question. So it has to be forensic something – forensic chemistry, forensic biology, etc. It's a bit pedantic, but nonetheless, I am fairly insistent that the word "forensics" doesn't have any meaning at all!
"The use of "forensics" probably emerged out of the US after CSI and so it is now in common use. They do say "forensics" in Traces. That battle I did not win and I know I wasn't going to, but I just wanted it on the record!"
The idea for the show started with a real-life MOOC
"The first MOOC we did at Dundee was called Identifying The Dead. We wanted to do a murder mystery because everybody loves solving them. We based the story around the different steps and stages required to identify human skeletal remains. The MOOC was great fun to do, but it's quite labour intensive to run – Traces mirrors that well.
"Val wrote a short story for the MOOC, which people could download once they'd completed it. We explained the whole concept of the MOOC and how it worked [to her] and that sparked the idea for this TV series."
Toasters were torched and torn apart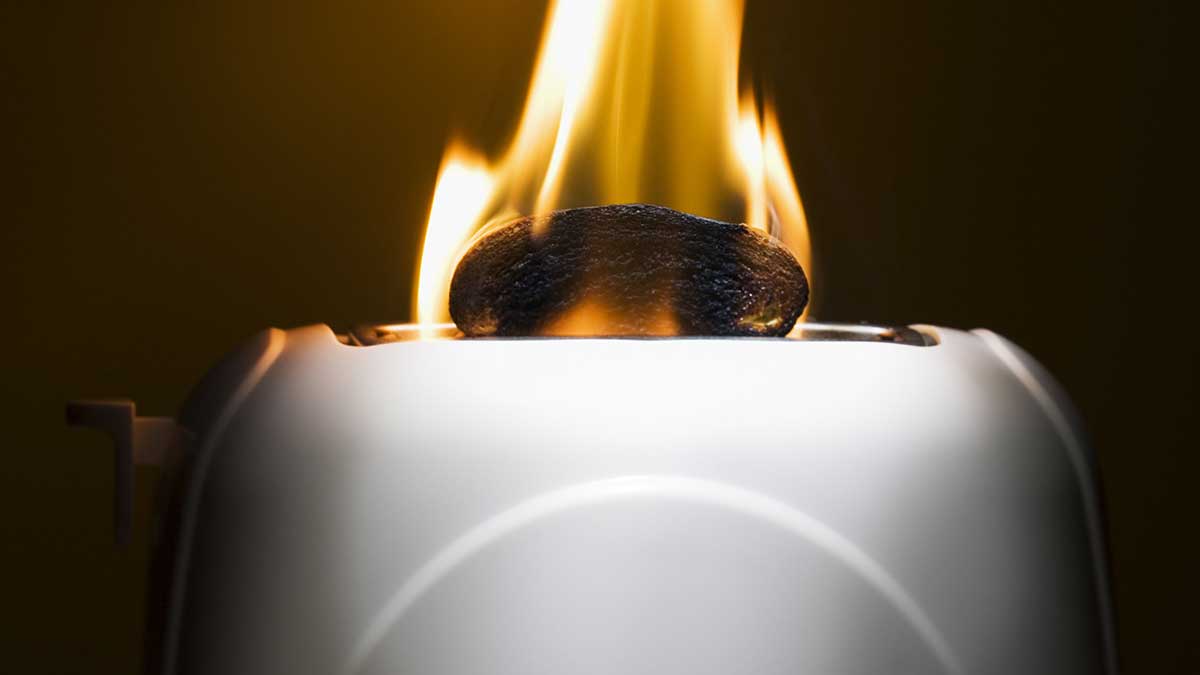 Giving burnt toast an entirely new meaning…

"We were hosting a workshop for fire investigators on electrical appliance fires and I invited Amelia to come along. When we put the toaster on fire, that captured her imagination. I bought a toaster and took it to pieces to show Amelia all of the different bits and pieces inside it. I showed her how to rig it up and what to do if you were going to create it as an incendiary device, like it is in the programme. [Episode 1 features a nightclub fire started by a toaster that has been tampered with.]
"I actually have the Traces toaster. It's in a display case in my research centre with a label on it saying that it is the toaster from the series. They did an excellent job. It's really realistic. They've melted it in the right way – it is crispy, as we would say in the business."
Dundee is its own character in the series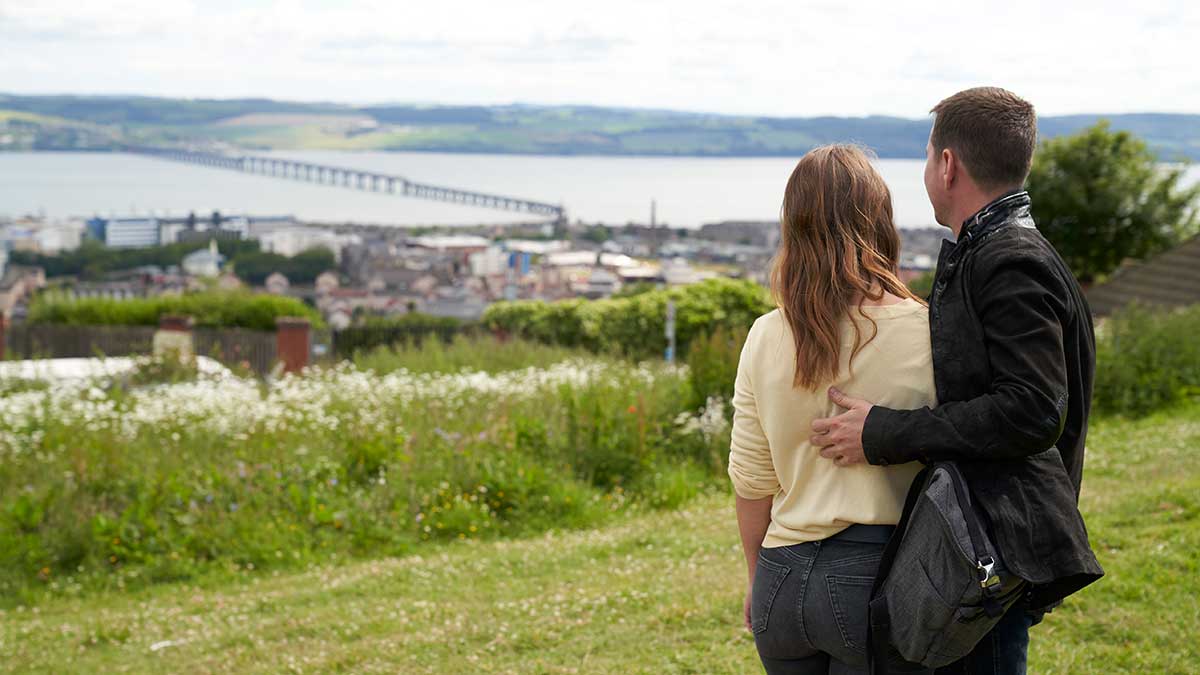 The look of love: Emma (Molly Windsor) and Daniel (Martin Compston) overlook Dundee's Tay Road Bridge

"Dundee is a wonderful city to live in, to work in. The city keeps reinventing itself and its outlook is incredibly positive. It has a growing reputation for excellence in science and justice. For us to be able to help in the production of a TV show that's so Dundee-focused and shows the vibrancy of the city, as well as the work that the University of Dundee can bring, is an honour.
"The University of Dundee is number one in the UK for forensic science teaching and the Leverhulme Research Centre for Forensic Science holds the biggest research grant in the history of the UK for funding forensic science research [funded by the Leverhulme Trust]."

When is the BBC's Traces on TV?
Traces airs on BBC One HD (CH 101/108) on Mondays at 9pm, with the first episode screening tonight, 4 January. It is also available in Apps & Games > BBC iPlayer.
The six-part series will subsequently air every week until Monday 8 February.
TV channels: Channels, content and features available depend on your chosen package. Channel line-ups and content are subject to change at any time and to regional variations.
Catch Up TV: Catch Up TV content available for up to 7 days or up to 30 days after broadcast, depending on content.
Interviews: Any opinions expressed in interviews are those of the interview subject and not those of Virgin Media.
HD: HD TV set, V HD Box, TiVo box or Virgin TV V6 connected with HDMI cables required for HD channels. Number of inclusive HD channels depends on package.
Image credits: Traces © Red Production Company / UKTV