Skip to main content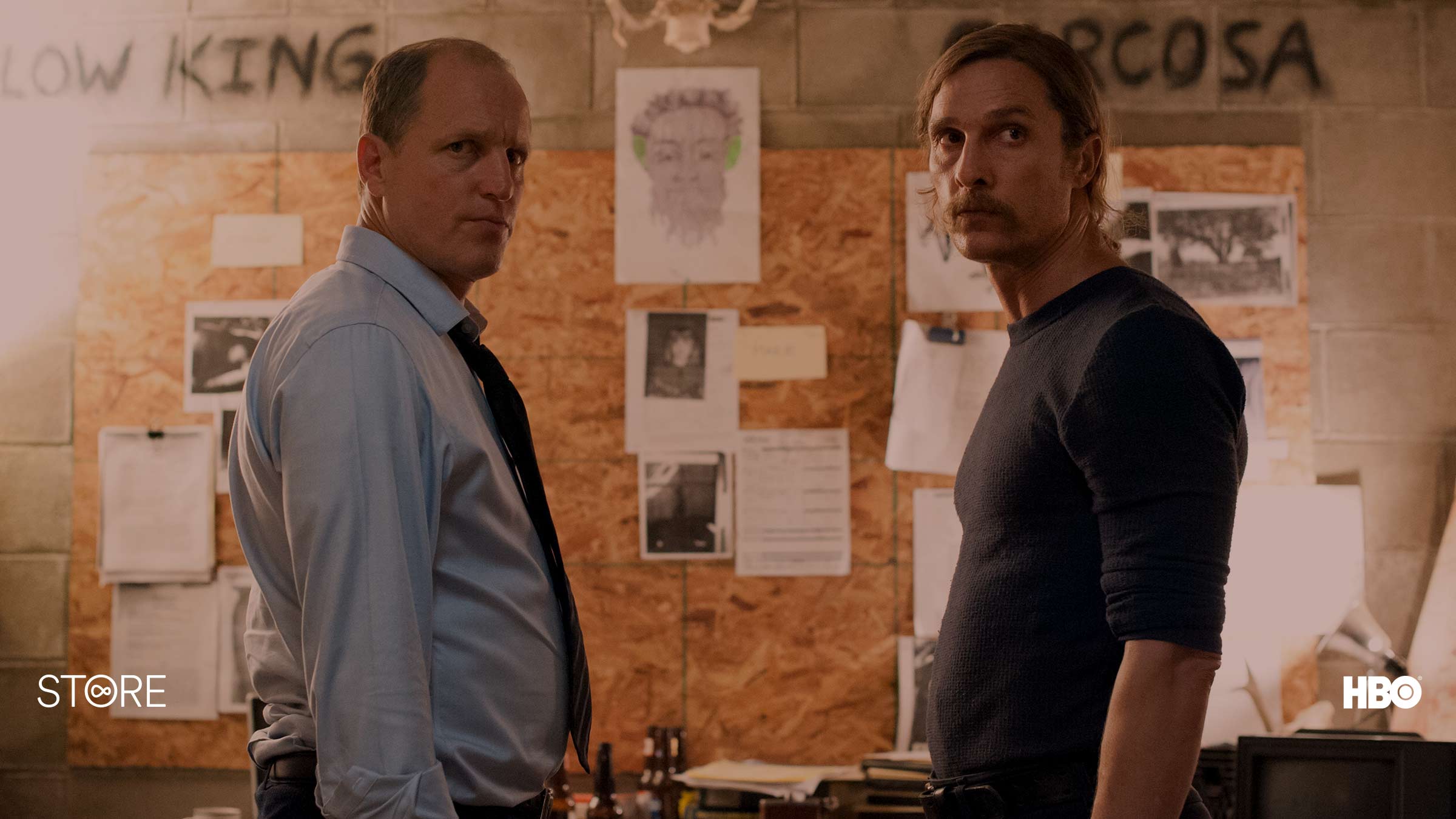 Every now again a show comes along that you'll be recommending to everyone you've ever met – while desperately trying to avoid spoilers. True Detective is one such show…
True Detective seasons 1 & 2 Box Set, available to buy on the Virgin Media Store
In case you've been living under a rock with your fingers in your ears, you'll have probably heard the phrase "golden age of television" mentioned by every TV pundit with a podcast. But for once, they're right. The last few years have seen some staggering dramas – cinematic in scope, brilliantly written and featuring some of the biggest stars on the planet.
The small screen has been absolutely killing it, but while many shows have been labelled great, some are greater than others. Step forward True Detective, one of the truly great pieces of television drama. This HBO masterpiece follows troubled detectives and the merciless investigations that push them right to the brink, and it is utterly, utterly unmissable.

Season 1 saw Louisiana State Police homicide cops Rustin "Rust" Cohle (Matthew McConaughey) and Martin "Marty" Hart (Woody Harrelson) investigate a murder that leads them to uncover something even more sinister. Time bounces around between the mid-1990s and the present day, as both cops wrestle with their own issues as much as the case they're trying to crack.
With the show a thundering hit, the brave decision was made to return for season 2 with an entirely new cast. But it paid off, as Colin Farrell, Rachel McAdams and Taylor Kitsch entered the fray as three detectives from three different cities trying to solve a murder which also has darker implications than they initially thought. Vince Vaughn also stars as a criminal caught up in the same world.
Now, with both seasons available in a Box Set on the Virgin Media Store, here's why we can't get enough of this brilliant show…
It's basically a long-form film
Everything about the show is like a movie, and that begins with how it looks. Season 1 was directed in its entirety by Cary Fukunaga. He has since made Maniac for Netflix and is going to direct the new James Bond film, and he guided True Detective's distinctive aesthetic. Season 2 followed suit with big-name directors in the hot seat, including Justin Lin of The Fast And The Furious franchise. It looks as good as anything on the big screen, helped by who's in front of the camera…
It features proper movie stars
The cast of both seasons of True Detective is almost inconceivable – Matthew McConaughey, Woody Harrelson, Colin Farrell, Vince Vaughn, Rachel McAdams. These aren't just people who have appeared in movies, these are bona fide film stars. Their performances are stunning, nuanced and powerful, and about as good an example of the pulling power of modern-day TV as you're going to get.
Each season is self-contained
We're big fans of multiseason stories where minor things that crop up in season 1 eventually have huge ramifications in season 12. But, in the era of binge-watching, there's a lot to be said for stories that you know will begin and end. In True Detective, both stories (and casts) play out over just eight episodes. It's tight storytelling, and perfect for anyone who hates delayed gratification…
The characters are real people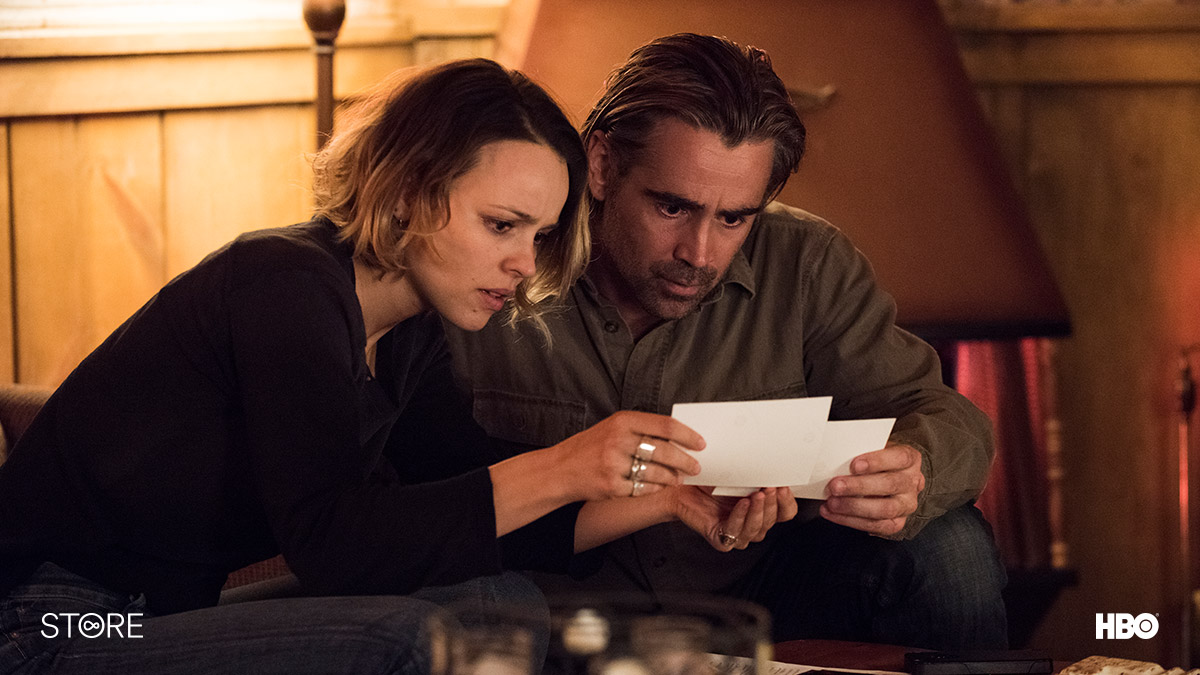 OK, so not literally – they're still actors. But the show gives us rounded, flawed characters. McConaughey's Rust, for example, has a taciturn stance on life and is reluctant to pander to society's norms. Whereas Rachel McAdams' Ani Bezzerides wrestles with her capacity to show weakness, and that eats her up inside. That multifaceted approach to characters makes them leap off the screen.
Nic Pizzolatto is a one-man show (literally!)
The usual approach to American TV is a writer's room, where a team fleshes out stories together and then individual scribes skip off to bash out the actual script. But not on True Detective. Novelist Nic Pizzolatto wrote the entirety of the first season himself. And then, to prove it wasn't a fluke, he did it again for season 2. That singular voice and consistency benefits the show greatly.
The plots are brilliant
It's hard to think of too many shows that have stirred such investigative zeal in its audience as True Detective, with more twists and turns than an entire series of Strictly Come Dancing. Even the show's title was once debated as a potential spoiler. Again, with one single writer behind the show's scripts, all the spinning plates are kept dancing until it's time to shatter them, along with our nerves.
Not heard about the Virgin Media Store?
It's the place where you can buy the latest and greatest movies and TV Box Sets, yours to watch again and again, at home or on the go. Sign up now at virginmediastore.com, choose from hundreds of films and TV Box Sets and start watching instantly.
Enjoy your purchases on your Virgin TV Box (TiVo®/V6), online, or on your registered iOS and Android devices with the Virgin Media Store app.
Show me the latest releases on the Virgin Media Store.
Virgin Media Store: Separate terms and conditions apply to the Virgin Media Store service. DVD included for movie purchases only. Purchases must be made on the website or set top box. Virgin TV subscription and our latest Virgin TV V6 Box required to buy and watch via set top box – Store is not available on other boxes. Compatible device & browser required. Max 5 regiseterd devices. Max 2 devices can stream content simultaneously. Stream and download in UK only (or while temporarily in the EU).