Skip to main content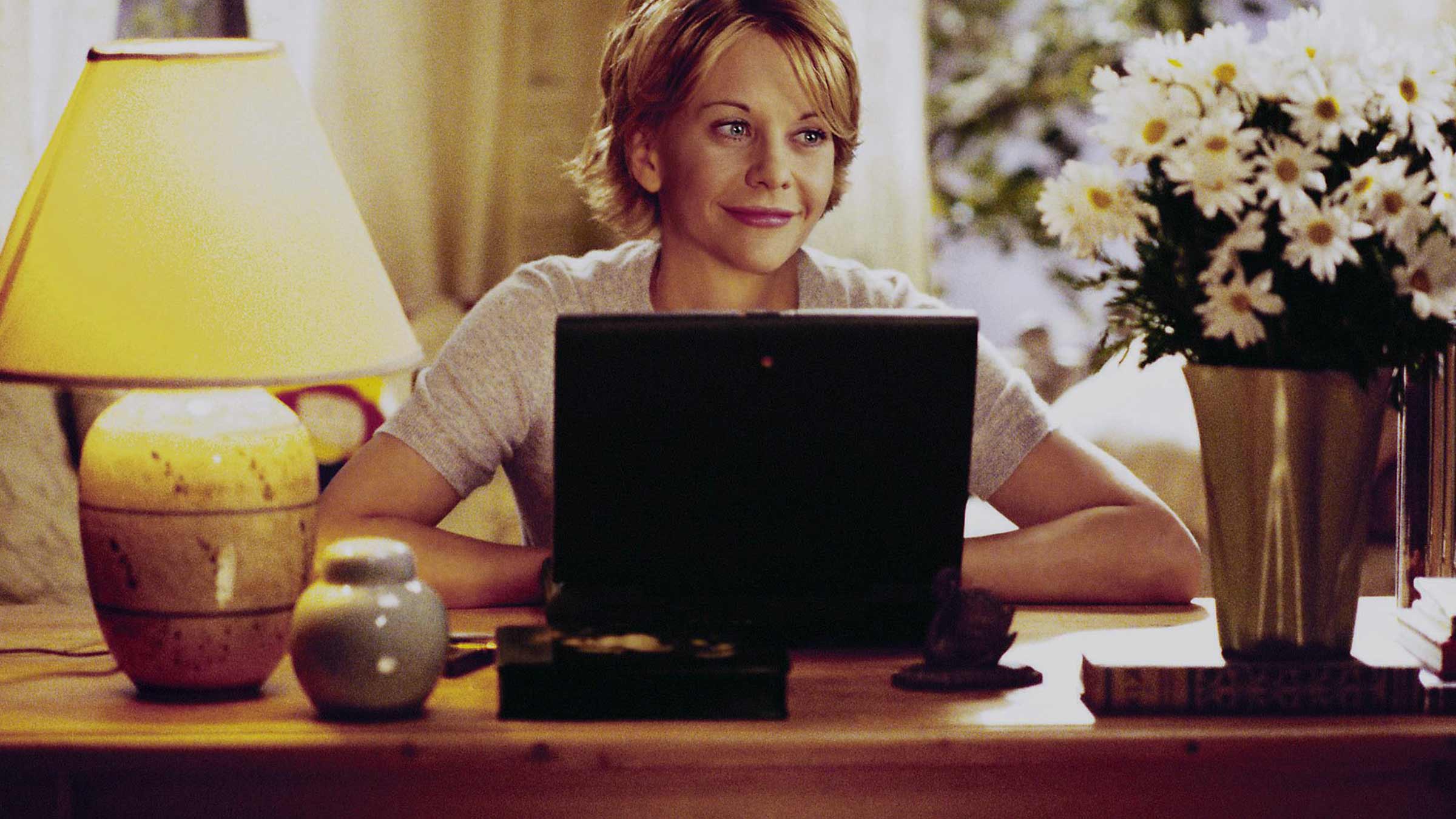 It's going to take a lot more than a global pandemic to put love into lockdown. With video chats becoming the new normal, we asked five dating experts to make some movie and series suggestions for your next (virtual) date night…
By Laura Rutkowski, Staff Writer
Dating apps have seen a huge surge in matches (15% increase on The Inner Circle) and messages (35% increase on Bumble) while we've been cooped up at home, swiping and liking until our thumbs go numb. There's also been a big rise in video dates as we've been unable to meet our matches in person, or are holding off until we can plan the perfect socially distanced date. At least that takes the awkward "Do you kiss on the first date?" question out of the equation.
A video call feature has popped up on Badoo, Bumble, Coffee Meets Bagel and more, with Tinder and Hinge set to launch this option soon. Users can go from app to real chat in a matter of seconds, and people have been getting pretty creative – staging quiz nights, playing games, cooking dinner together, dancing to customised Spotify playlists, discussing a book they're reading at the same time and even showing each other baby photos or introducing their date to their family or flatmates.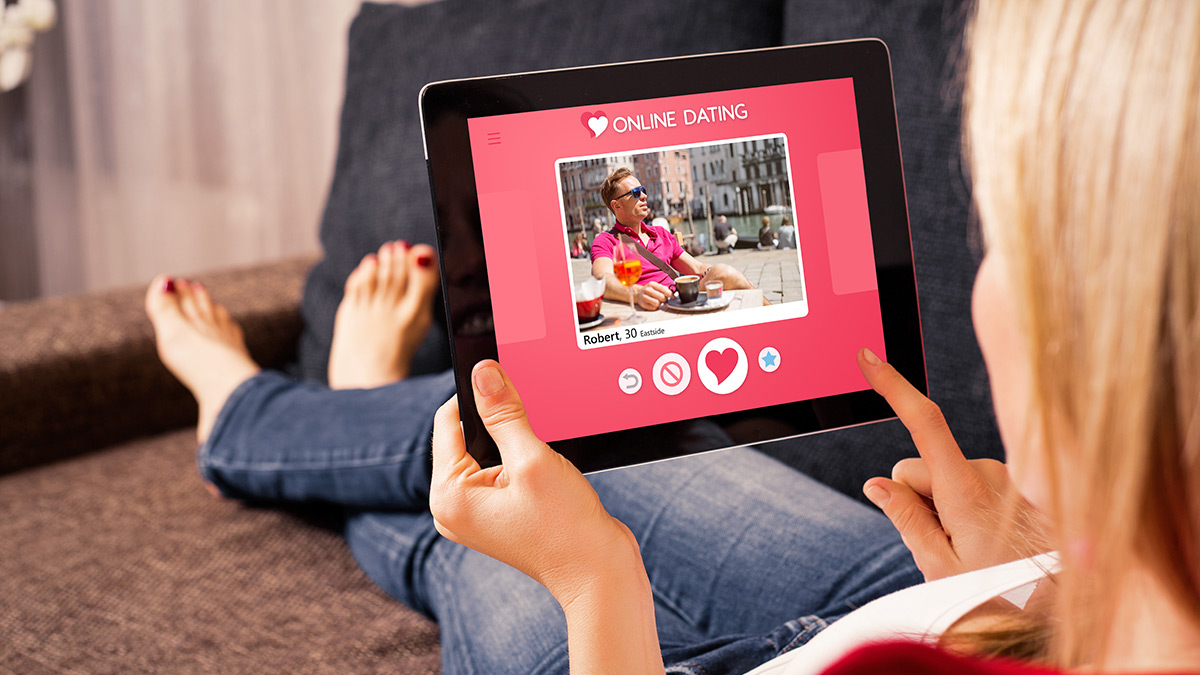 Love at first swipe!

Then, of course, there's the popular choice of watching a movie or TV show together. While most face-to-face dates are about getting to know someone, watching something allows you to bond in a different, deeper, way. All our experts agree that sharing this experience, even virtually, builds closeness and intimacy.
A study conducted by Hinge found that 61% of people plan to continue meeting virtually even when social distancing ends. Two-thirds of Hinge users said they'd felt a growing connection over video chat and a third said they'd enter into an exclusive relationship with someone they've only met over video chat. It would appear that virtual dates are here to stay, so you might as well make a good first (third, fifth or thirteenth) impression with a film or show choice that is bound to tick all the right boxes and stir up thoughtful conversation.
Find out what our experts, many of whom have been in high demand since lockdown began, recommend and why – and check out their tips so you don't freeze, but rather aim to please, on your virtual date. Dress up, show up, and most importantly, drink up!

What the experts say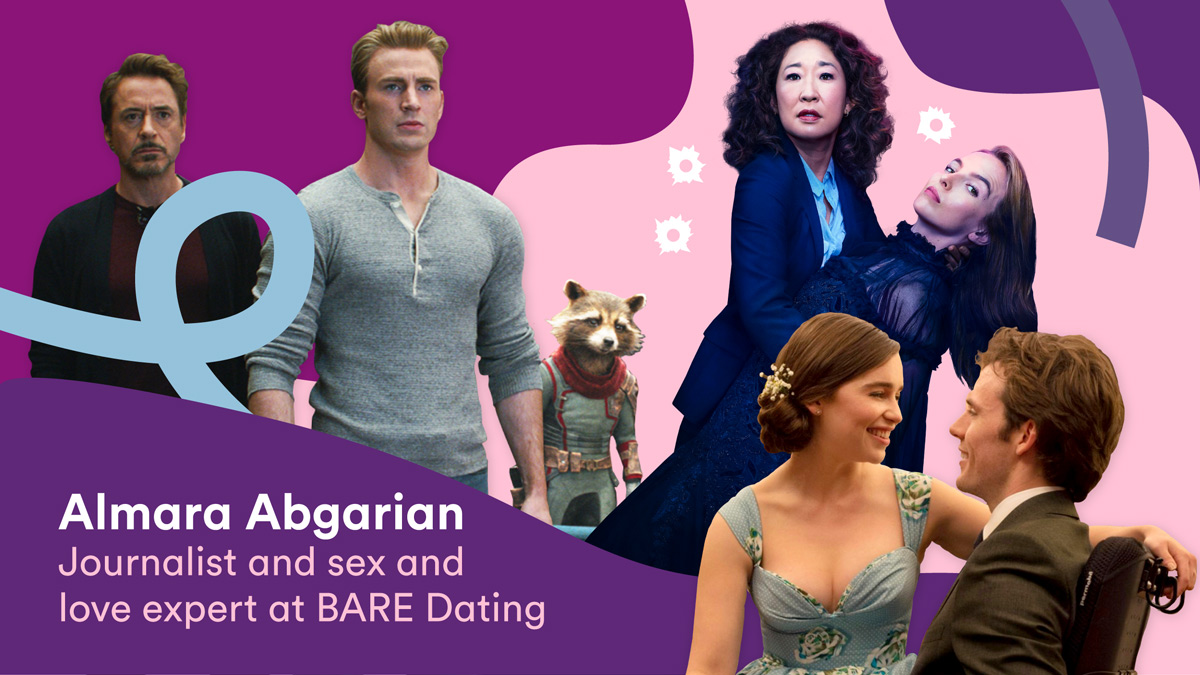 You don't want to just watch something together, you want to both be really thrilled by it and talk about it after. Great shows and movies leave you thinking. Seeing somebody cry over a film or a TV show is actually kind of cute. It's about being vulnerable enough to show that side of yourself to another person.

1. When Harry Met Sally
Find it in Apps & Games > Netflix
I dare anyone on a date to sit through the orgasm scene in the café, because it will either make you both laugh or you'll cringe and go, "What the hell are we doing?" It's a really great love story, but it's not your traditional love story, so it won't bore you and it's got that old school Meg Ryan feel.

2. Me Before You
Find it in Apps & Games > Prime Video
It's a super sad film, so it's not a first date film – this is a third date, maybe even a sixth date, kind of film. If you both want to feel the love a little bit, and it's at the point where you're comfortable with each other, go for this one. It will probably leave you in tears, but it's also so romantic.

3. Killing Eve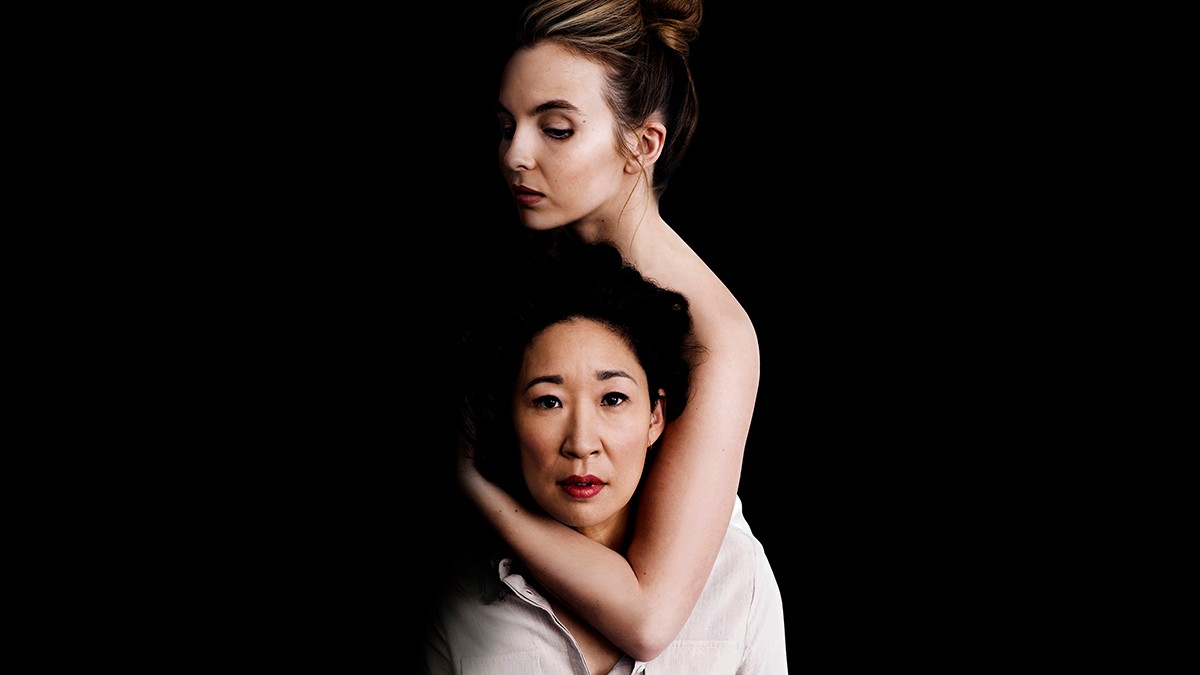 Find series 1-3 in Apps & Games > BBC iPlayer
It's about murder and people dying and two women basically hunting each other across the world, but there's also a weird romantic undertone between the two main characters. Going through the seasons together could be your thing. Maybe you do it every week – you've got plenty of time.

4. Avengers: Endgame
Marvel Studios' Avengers: Endgame + Digital Bonus, available to buy on the Virgin Media Store and rent on Virgin Movies. Cert 12
I actually watched this with a date. Any Marvel movie will do well, just because most people like them and there is something for everyone in that Universe. They're action-packed and will make sure you stay awake. You could work your way through an entire series of them if you wanted to, like all the Spider-Man films.
5. Normal People
Find it in Apps & Games > BBC iPlayer
Obviously people are loving Normal People. Again, hold off for somebody you know a bit better or that you've dated for a few weeks. It's quite emotional and there's a lot going on. It might make you think about your past and what you've done. It makes you reflect on your love life and that could be a good thing for you personally, but also for you going forward dating.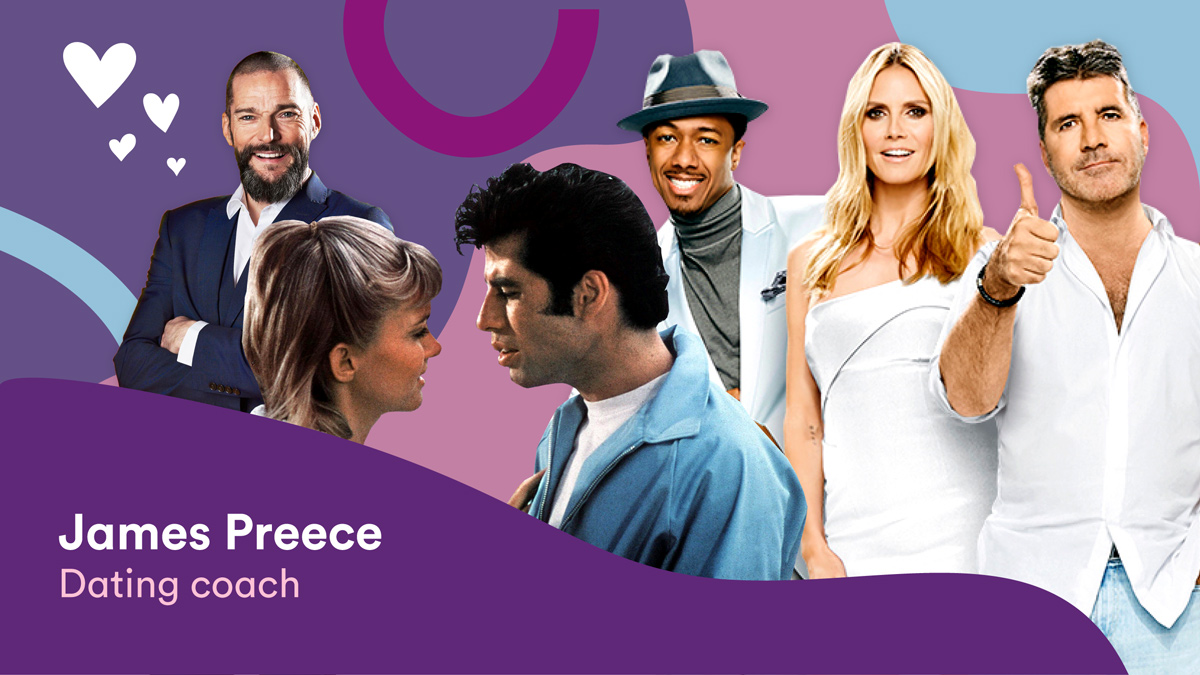 People don't want casual hook-ups anymore because they can't have them. They're much more serious about long-term strategies now, which is what I teach. They're not just swiping away at people, they're giving them a proper chance. You don't have to wait around to meet someone, you just go online, turn the camera on and speak to them, which is wonderful isn't it?

6. The Cabin In The Woods
Find it in Apps & Games > Netflix
When you watch a scary movie, it releases the same chemical in the body as falling in love – dopamine – and what happens is your body reacts. Your heart rate and blood pressure increase, your skin flushes, your pupils dilate and you feel really good. If you watch a scary movie together, you're gonna associate those feelings with falling in love.
In real life, if you watch a scary movie, you're gonna hold onto your date, but you can't do that, so the last thing you want to do is freak them out too much. The Cabin In The Woods is almost like a parody. It's not so scary that it's gonna give you nightmares, which is not what you want after a date.

7. First Dates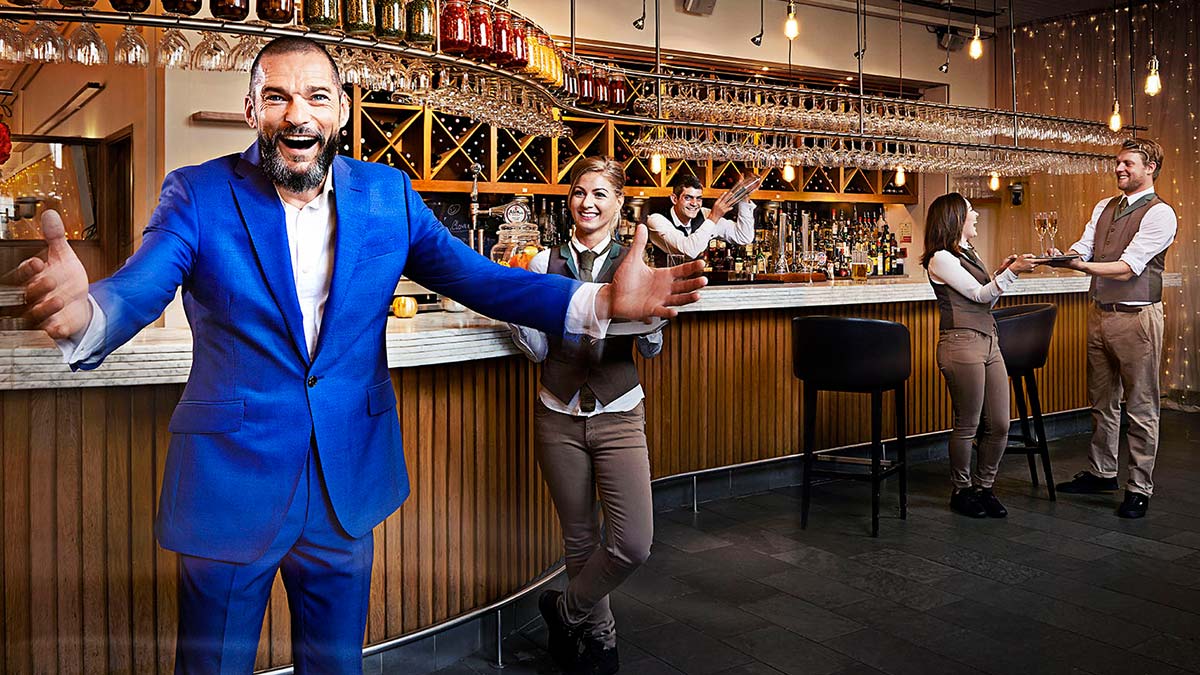 Find series 1-14 in Apps & Games > All 4
Watch other couples on their dates and you can also associate with them in the same situation, almost like it's irony. You can compare and discuss how they're getting on, how they mess things up or how they do well. People love to observe other people. I've run many speed dating events and one of the most fun things to do is to just observe other people doing it rather than do it yourself.

8. America's Got Talent
Find seasons 14 & 15 in Apps & Games > Netflix
You can pretend you're the judges and say, "I vote this person to the next round" or "I'm getting rid of them, I can X them." You can even get a sound effect to do a little "X" noise. It's really fun. I did it years ago with Eurovision.

9. Grease
It starts in a love story and it ends in a love story. Everyone's seen it and because you know it so well, you can sing along to it together if you want to.

10. The Goop Lab With Gwyneth Paltrow
Find it in Apps & Games > Netflix
I watched a lot of it with my wife and she recommended it to me to recommend to you. The episodes are only half an hour and they do experiments, like trying magic mushrooms one week and seeing a psychic the next week. Because it's so bizarre, you've got so much to talk about. This programme isn't just to kill and fill time – you can react to it afterwards.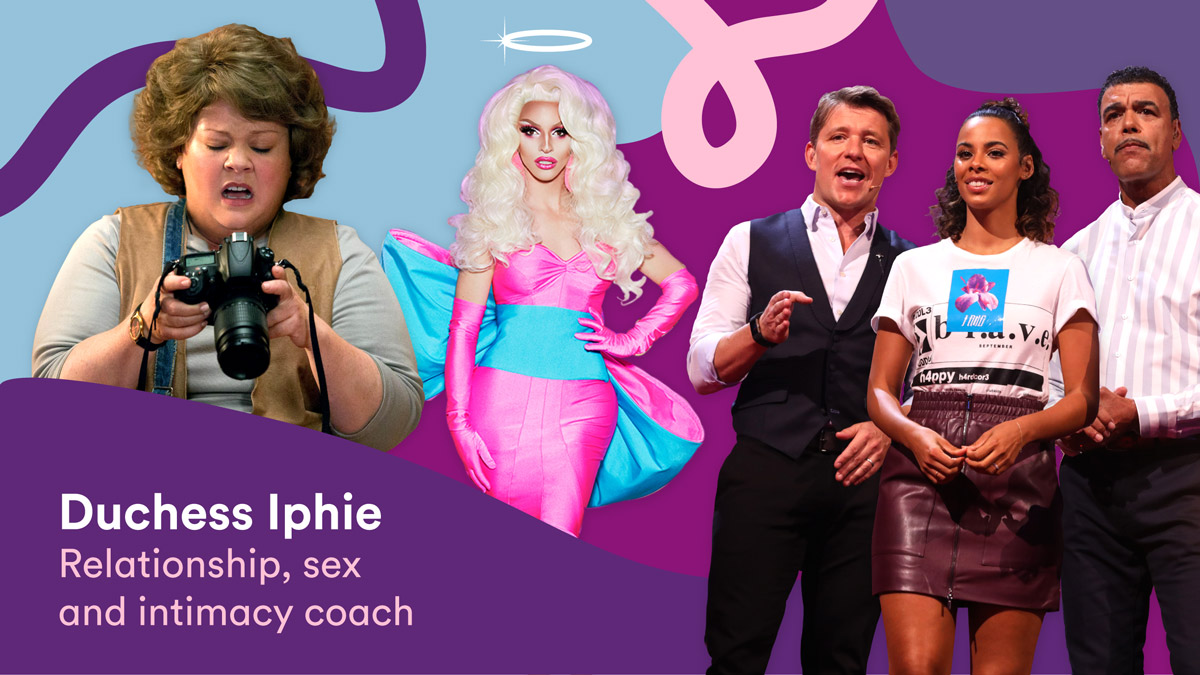 Before you start watching, ask your date, "Are you someone who likes to talk during the movie or do you like to watch it in silence?" It shows that you're taking consideration of their feelings and that makes them feel appreciated and seen. You don't want to watch anything that's too controversial, because you're just getting to know each other. When you're laughing together, it builds closeness and intimacy.

11. Spy
Find it in Apps & Games > Netflix
It stars Jude Law, Jason Statham and Melissa McCarthy. It has a female lead and a male lead, it's comedic, but it's still an action film as well, so it should cover all bases.

12. Dinner Date
Find series 1-10 in Apps & Games > ITV Hub
Just going to have food in someone's house is helping these people decide whether or not they might want to see someone again. You can think about your own situation of having a virtual date, how it's different, but how it can still lead to something long-term and serious.

13. Ninja Warrior UK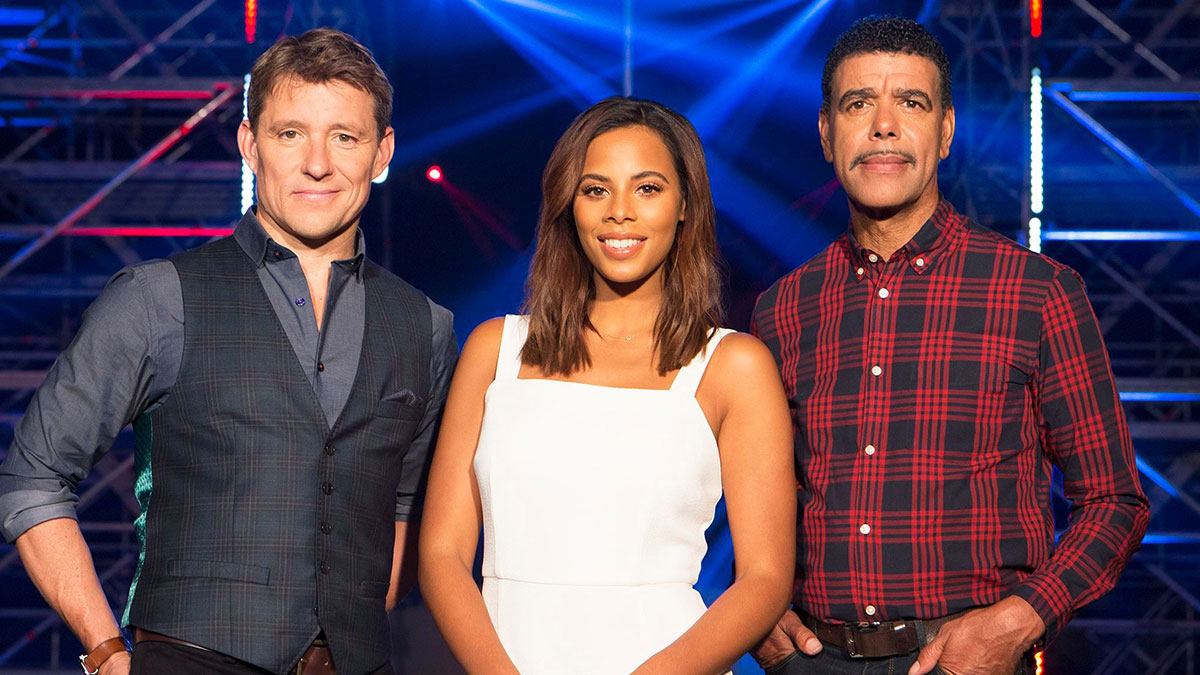 Find series 5 in Apps & Games > ITV Hub
It's literally just watching people either fall in the water or succeed. It's relaxing and you'll have a good time. You can both be cheering for the same person – or not!

14. Ocean's Eleven
It's got both female and male eye candy for those who are into that kind of thing, but it's also a thriller. It's all about the money, the glitz, the glamour. It highlights how you can think outside the box and still get a great outcome.

15. RuPaul's Drag Race
Find seasons 1-12 in Apps & Games > Netflix
Don't judge a book by its cover. Even with the relationship being virtual, dig deeper than the surface, because you might actually realise that this is the start of something great.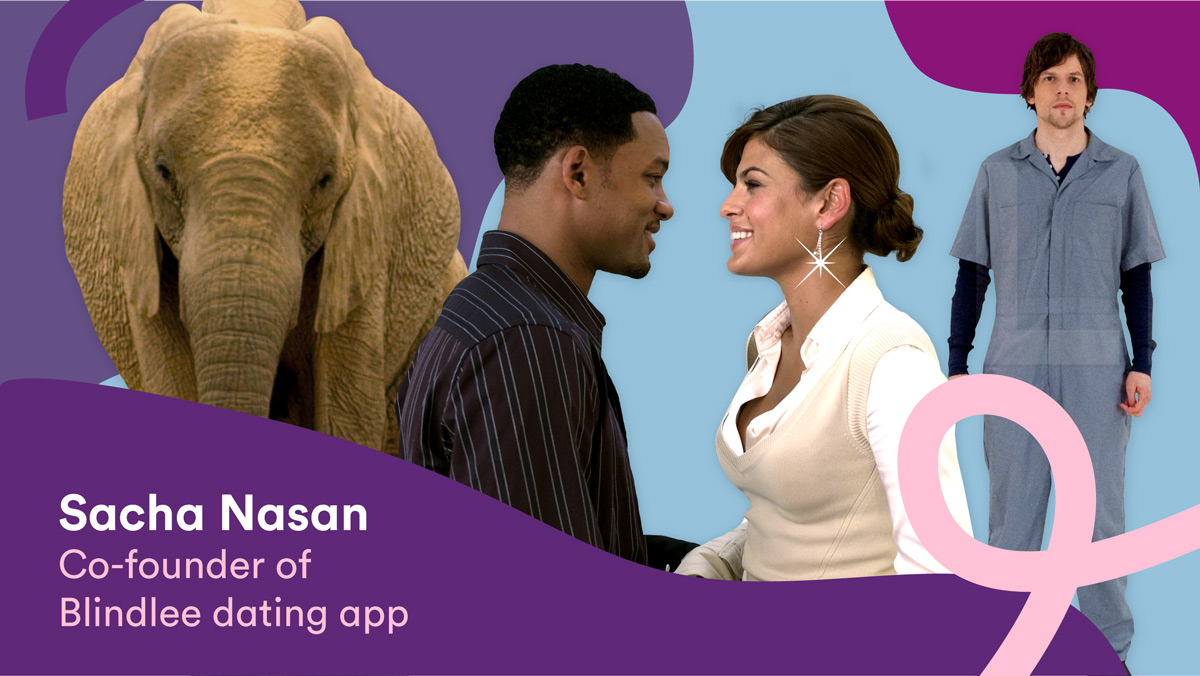 People are biologically wired to date, so even in crisis times, like now, they're not gonna stop dating. Now there's even more necessity because many people are at home alone. I always recommend the Google Chrome plug-in Netflix Party, because that helps sync your Netflix viewing.
16. Now You See Me
Find it in Apps & Games > Netflix
It's a heist in the form of a magic trick with a bigger story behind it. It's actually mind-blowing, so afterwards, you're going to be left with a "wow" effect.

17. Explained
Find seasons 1 & 2 in Apps & Games > Netflix
The short, informative documentary-style episodes go into the details of things everyone has heard about, but might not necessarily know the history behind. The point here is to evoke discussion, not to just watch something and go, "That was nice," and end the conversation there.
18. Our Planet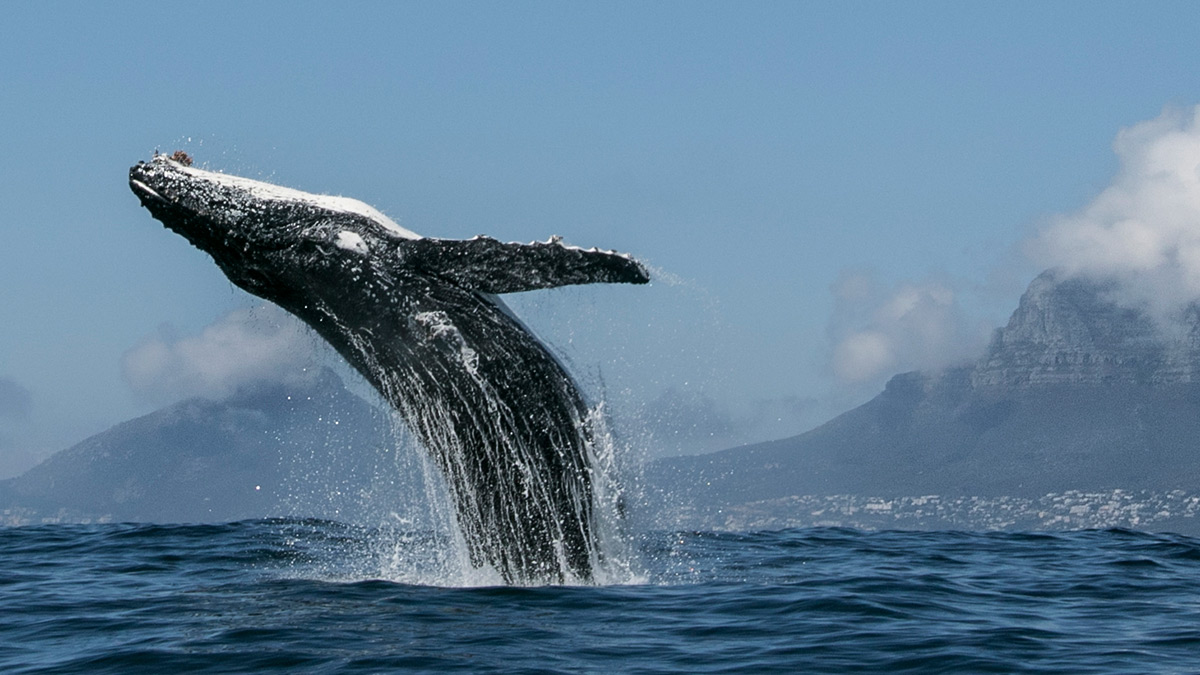 Find it in Apps & Games > Netflix
Besides the fact it's narrated by the much-liked Sir David Attenborough, the picture quality is amazing. How they filmed it is outstanding and the beauty and the diversity of the planet will impress you. The episodes don't need to be watched consecutively, so there's no pressure of watching one after the other. You're gonna start asking questions that might even lead to deep philosophical thought.

19. Hitch
Find it in Apps & Games > Netflix
Will Smith is Alex Hitchens, a professional date doctor who helps his clients impress the women of their dreams. You may or may not try to apply his method to your own partner or potential partner.

20. Love Actually
Love Actually is about the emotion that connects us all – love – and it has eight different love stories in two-and-a-half hours. It's often recommended as an ideal date movie, whether that's virtual or in person. It will make you laugh and will show you our imperfections as humans. Just like in life, not everyone ends up getting what they want.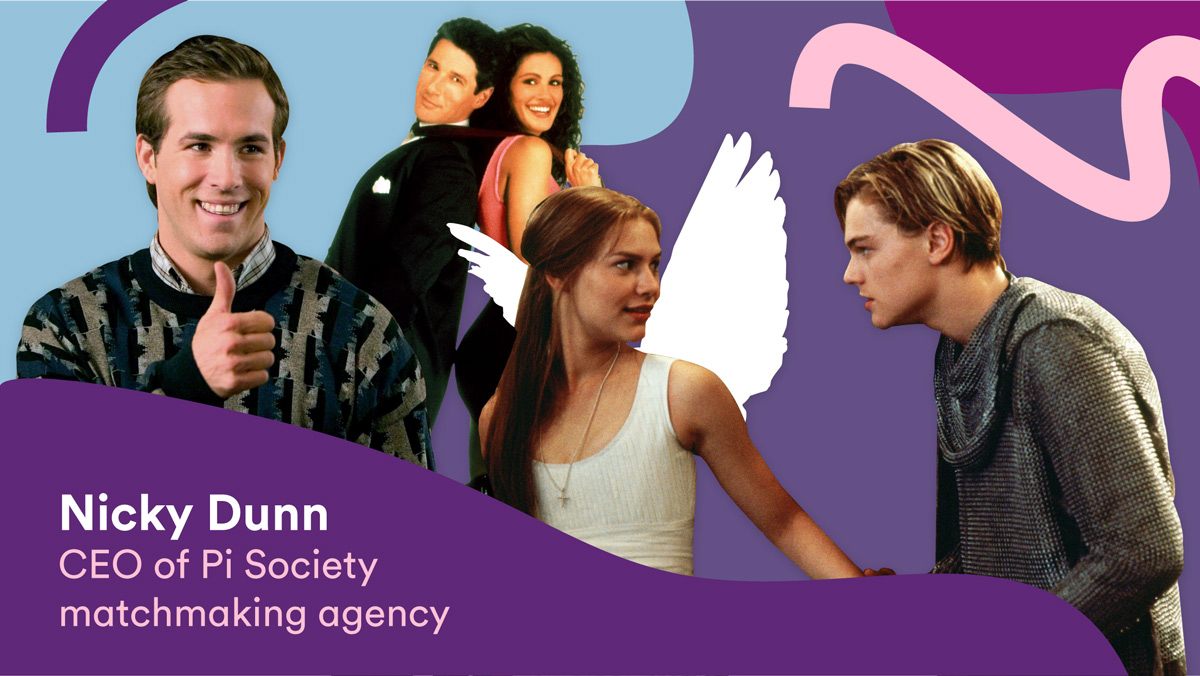 I didn't envisage this, but halfway through lockdown, I started getting lots more enquires about people wanting to date. I've actually taken on staff. We used to run about five singles social events a week, but with lockdown, we've created online events – speed dating nights, quiz nights, fitness nights – where people can still stay connected.
21. You've Got Mail
Find it in Apps & Games > Netflix
That's how we're starting off dating at the moment, with texts and emails. It's not perfect, but it does allow you to expose yourself quicker emotionally, because in a face-to-face environment, you don't want to open up too much. It's a great build-up before you actually meet, creating this trepidation and building up trust. You can think about things that might be irritating in the long term or the nice things they do.

22. Just Friends
Find it in Apps & Games > Netflix
It raises the question: can men and women ever be just friends? It deals with communication problems, because with virtual dates or texting, the right thing doesn't always come across.

23. Pretty Woman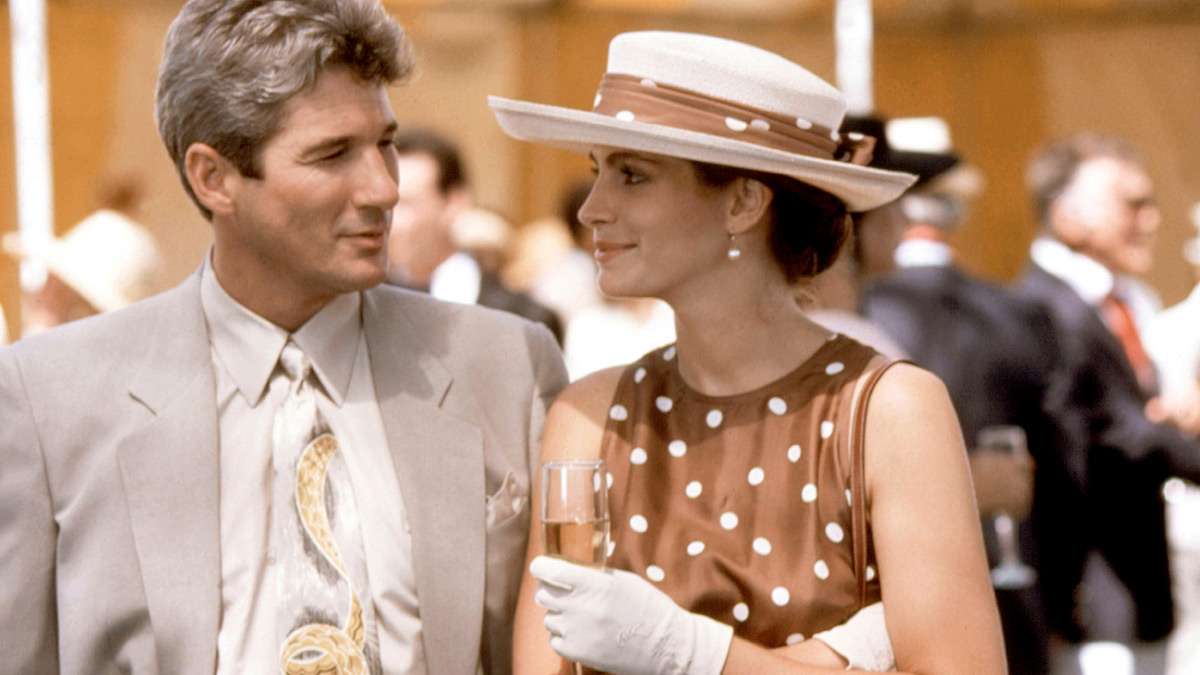 On dating apps, when people type in what they're looking for, it's not always the person they end up with. Say you like tennis, swimming and walking, for example, and there might be someone on there who doesn't necessarily have those same interests, but that you have the best connection with. With Pretty Woman, Edward and Vivian are from two completely different backgrounds, but they find love.

24. Romeo + Juliet
It's such an old story, and it's been construed in so many different formats over the years, but ultimately, it is a hugely romantic story. Letters To Juliet, The Notebook, Notting Hill, Amélie, Casablanca and Four Weddings And A Funeral are also all great classics.

25. Love Is Blind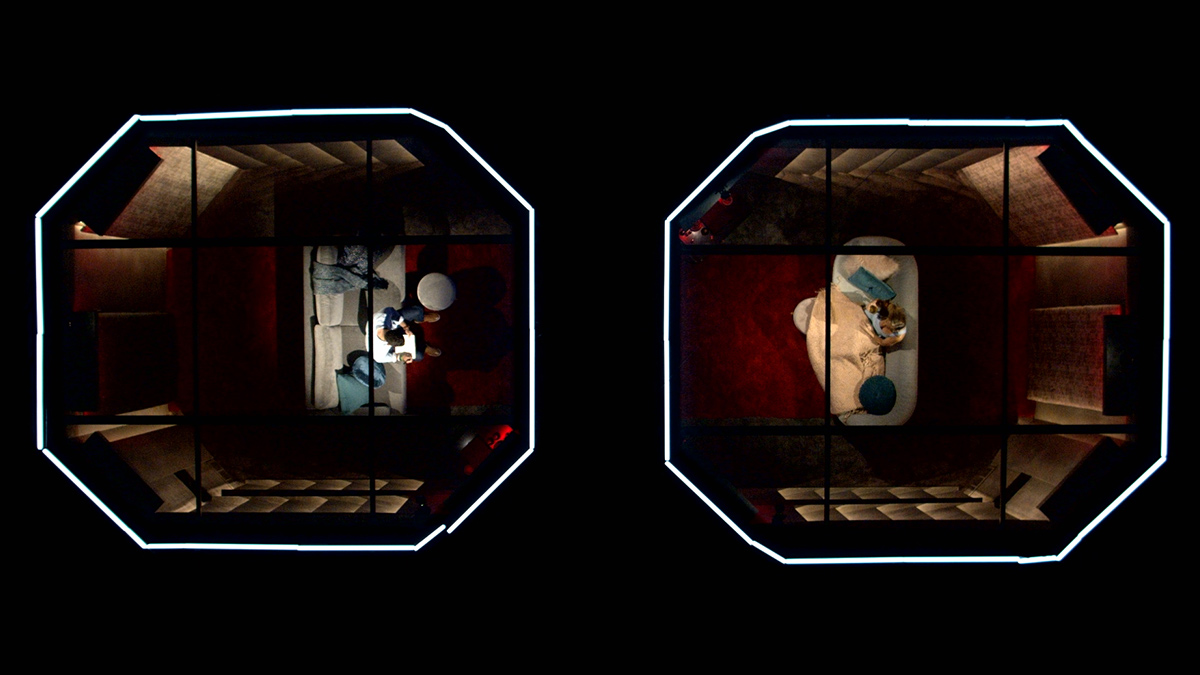 Find it in Apps & Games > Netflix
You're not physically meeting someone necessarily, you really don't know who that person is – you're going in blind. I'm creating an online version of Blind Date, which is very pertinent in the current environment.



How to watch Netflix with Virgin TV
If you have a TiVo® box or Virgin TV V6 box, powered by TiVo®:
Press home on your remote
Select Apps & Games
Select All Apps
Select Netflix
If you're already a Netflix subscriber, you can also access the app through Search & Discover or by pressing Red on channel 204. Just sign in with your existing login and start watching. And you'll only have to log in the first time you use it.
If you're new to Netflix, then you'll need to subscribe to use the app. The easiest way to do this is by going to netflix.com/virginmedia. You can also subscribe using the Netflix app in Apps & Games.
How to watch Amazon Prime Video with Virgin TV
Prime Video is available to all Virgin TV customers with a V6 box, powered by TiVo®. Simply sign up to Amazon Prime Video via their website, and you can log in on the box. And because Prime Video is fully integrated into TiVo®, you can search without even going into the app. Just select Search & Discover from the Home menu and type in the name of the show or movie you're after.
Stay connected
From handy show recommendations to little WiFi wins, we're bringing together a few things to help make more time at home feel a bit easier.
TV channels: Channels, content and features available depend on your chosen package. Channel line-ups and content are subject to change at any time and to regional variations.
HD: HD TV set, V HD Box, TiVo box or Virgin TV V6 connected with HDMI cables required for HD channels. Number of inclusive HD channels depends on package.
Catch Up TV: Catch Up TV content available for up to 7 days or up to 30 days after broadcast, depending on content.
Amazon Prime Video: Amazon Prime subscription required at extra cost. 18+. Click here for T&Cs.
Netflix: Netflix subscription required at extra cost.
Virgin Media Store: Separate terms and conditions apply to the Virgin Media Store service. Purchases must be made on the website or set top box. Virgin TV subscription and our latest Virgin TV V6 box required to buy and watch via set top box – Store is not available on other boxes. Compatible device & browser required. Max 5 registered devices. Max 2 devices can stream content simultaneously. Stream and download in UK only (or while temporarily in the EU).
Virgin Movies On Demand: Virgin Movies On Demand movies are pay by title. Once rented, content available for 48 hours.
Interviews: Any opinions expressed in interviews are those of the interview subject and not those of Virgin Media.
Image credit: Killing Eve © BBC America – Photographer: Steve Schofield