Skip to main content
As a new schedule of shows lands on the channel that aired 1,290 hours of UFO programming in 2020, we ask two experts to weigh in on UFOs and little (not always) green men in TV and film
By Laura Rutkowski, Staff Writer
Thinking of UFOs conjures up images of wobbly flying saucers, a sight that has persisted in the media for decades, but this depiction is actually (science) fiction ­– not fact. At least that's the verdict of Nick Pope, who ran the Ministry of Defence's UFO project from 1991 to 1994, and Philip Mantle, former Director of Investigations for the British UFO Research Association.
We caught up with the go-to UFO investigators – the IRL Mulder and Scully – on Zoom, ahead of a week's worth of programming dedicated to the phenomena on BLAZE. Our first surprise is that sightings (reported ones anyway) are a relatively new thing (when compared to other mysterious tales, like Bigfoot), with the first modern one occurring in 1947.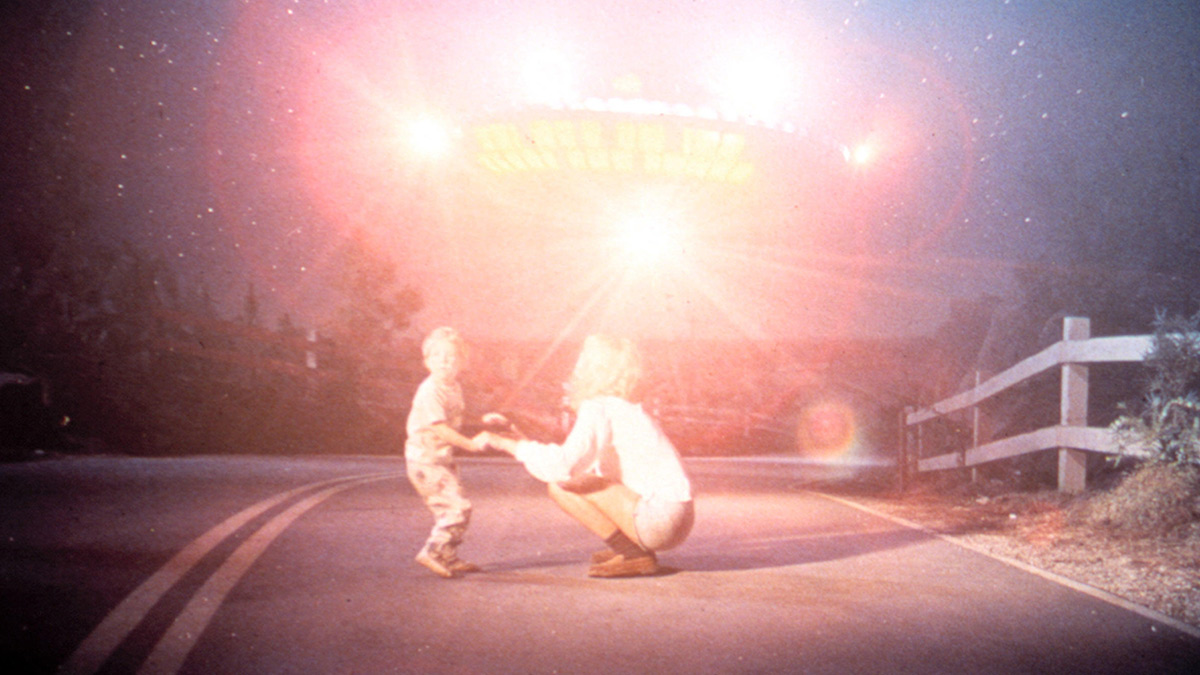 The Close Encounters Of The Third Kind Mother Ship from 1977 is the "gold standard of what a UFO should be", Nick Pope says

Private pilot Kenneth Arnold was flying over Mount Rainier in Washington when he saw nine unidentified flying objects in a V-formation travelling at a speed faster than any aircraft at the time. When describing their motion, not their shape, he said they had "this really weird jerky movement, like a saucer if you skipped it across the water", Pope says.
The phrase "flying saucer" was born and the media ran with it, despite Arnold describing the crafts as delta-shaped. "The flying saucer went into popular culture and it's got no sign of moving at all," Mantle says.
Aliens, meanwhile, also come in all shapes and sizes, despite their common renderings. "We tend to make our aliens humanoid and look at them through the lens of our own experience," Pope says. "We sometimes forget what alien might really mean. It might mean something so incomprehensible to us that we may not even recognise it as life."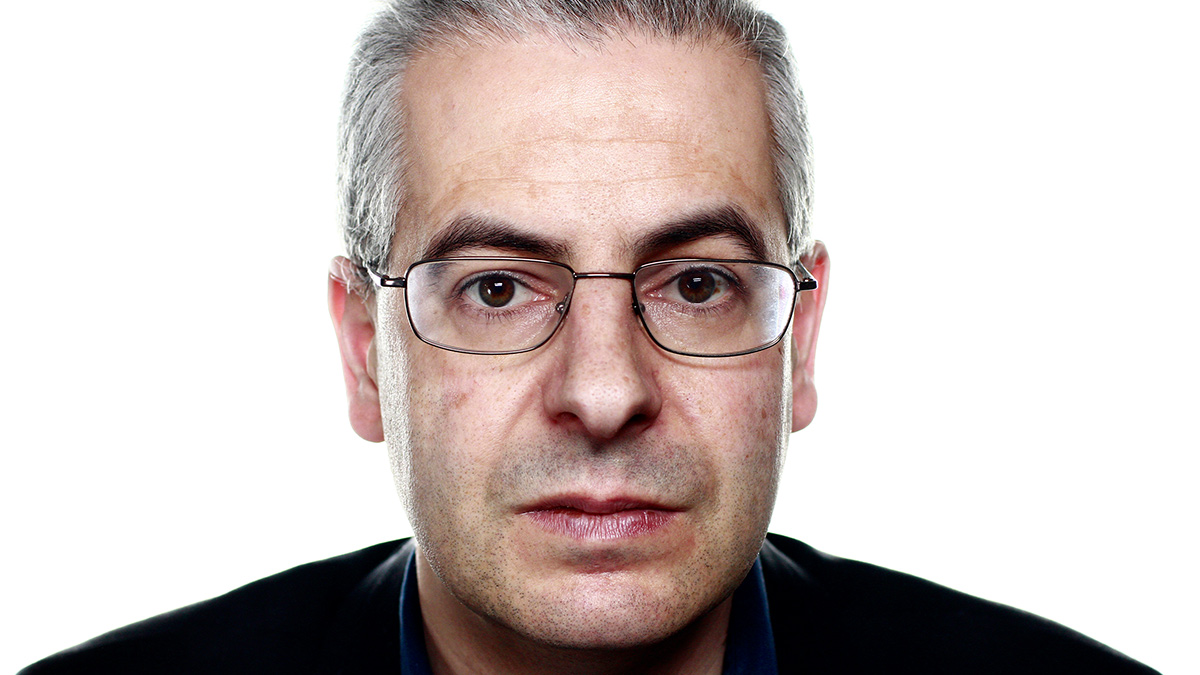 Nick Pope, who loves Doctor Who, says the TARDIS is "one of the more imaginative" UFOs seen on TV

Sitting in a room filled with "tons" of UFO and alien memorabilia, it's clear Mantle is a fan, despite taking his work seriously – two things that aren't mutually exclusive. "You have to remember TV and films are a source of entertainment," he says. "They're not documentaries, they're not meant to be 100% accurate, but nonetheless, they keep up the interest in life coming to visit us from elsewhere."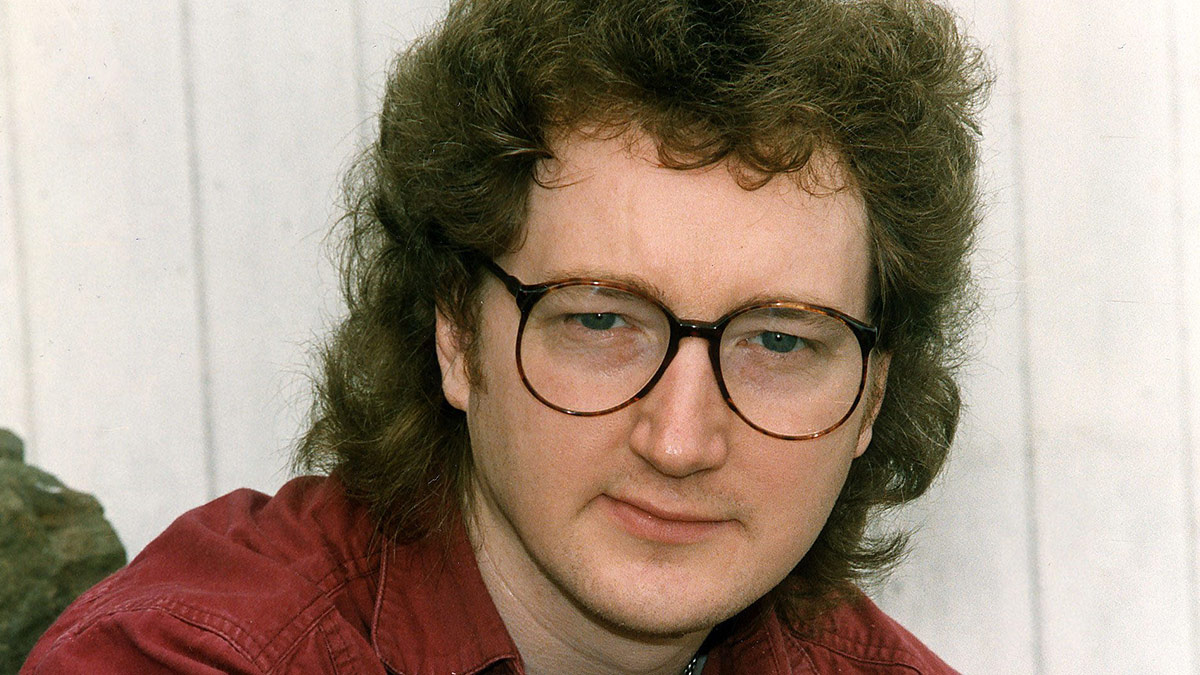 Philip Mantle's most prized possession is a collection of photos of the Close Encounters Of The Third Kind stars, all signed by Steven Spielberg

The truth is out there and we asked Pope and Mantle to help us find it – here's what they think about depictions of UFOs (none of them delta-shaped) and aliens in TV and film.

The X-Files
Find seasons 1-11 in Apps & Games > Prime Video
Nick Pope: It's very accurate. The story goes that when Chris Carter created the show, he secretly turned up at UFO lectures and sat at the back of the hall taking notes. Whether it's the sort of UFOs that people report, the entities, or a central theme of a government cover-up, it's exactly what people in the UFO community are familiar with. It's a great case of: is this art imitating life or life imitating art?

​Attack The Block
Find it in Apps & Games > Prime Video
NP: Some people in the scientific community believe if life spreads throughout the universe, it will spread at a microbial level on comets and asteroids. Even with something as irreverent and fun as Attack The Block, at the back of your mind, there's this little voice saying, "It's not entirely impossible."

District 9
Find it in Sky Cinema on demand. Cert 15
NP: Their spaceship is technically advanced and impressive, but it's also blocky and functional. It injects realism. It's a really thought-provoking movie. It's allegorical and parallels the black townships in the apartheid era, of treating people as different and inferior. It flips the narrative, where instead of being these godlike extra-terrestrials, the aliens are looked down on and regarded as dirty.
Philip Mantle: It has Nazi-like references, because the aliens are kept in concentration camps. The humans nickname them "prawns". They are trying to reverse-engineer the alien weaponry, which is part of why they've kept them there.

Mars Attacks!
Find it in Sky Cinema on demand. Cert 12
NP: It buys into every cliché, with the bug-eyed monsters and ray guns, but who's to say that first contact wouldn't go down much like that, with a dove of peace being incinerated? Was the dove a misunderstanding or were they always here to exterminate us? It's almost a reference to the original The Day The Earth Stood Still. The alien opens a device and one of the soldiers thinks it's a weapon and shoots.

Plan 9 From Outer Space
Find the colourised version in Apps & Games > Prime Video
NP: Plan 9 From Outer Space really plays to that particular meme of flying saucers. It's so bad it's good. In some of the scenes, there's a UFO over Hollywood Boulevard, over the White House. There was a very famous wave of sightings in the early 1950s, where UFOs were seen over Washington DC, over the White House, over the Capitol Building, seen by pilots and tracked on radar. I'm sure that would have been in Ed Wood's mind when he made this.

Fargo season 2
Find seasons 1-3 in Apps & Games > Netflix
NP: You could say the line, "It's just a flying saucer, Ed, we gotta go" [said by Peggy Blumquist, played by Kirsten Dunst] is funny, because it's sort of out of place, and yet, it isn't. This subject is now mainstream. So many people have had sightings. Would people panic in the streets if it was announced that there are extra-terrestrials? My answer is if there's an alien invasion, sure, but otherwise, no, because you don't frighten people or panic them by telling them something they already believe.
PM: If aliens are coming from another world, [people think] they'll bring cures for diseases that currently have none, like cancer. We'll somehow be able to learn from them how to live in peace with each other and not be a warlike race. That is all part of the romance of UFOs coming to Earth – maybe they're our space cousins and they're here to save us.
Close Encounters Of The Third Kind
Find it in Apps & Games > Netflix
PM: It's just pure Hollywood. It's an amazing sight, is it not? The model of the Mother Ship is in the National Air and Space Museum [in Virginia]. If you look at the fine detail, there are little bits of things that have been glued on – there's a little R2-D2 on there as a homage to George Lucas and Star Wars.
It wasn't Steven Spielberg who invented the title Close Encounters. He hired Dr J Allen Hynek, who was the scientific consultant on Project Blue Book [UFO studies conducted by the US Air Force in the 50s and 60s]. Hynek worked out a classification system for UFO reports, which he termed Close Encounters of the First [visual sightings], Second [physical effect] and Third Kind [entities]. Some of the incidents within the movie are based on Hynek's own files and he even has a cameo [as a man with a pipe at the end].

Super 8
Find it in Apps & Games > Netflix
NP: This was JJ Abrams' homage to Close Encounters Of The Third Kind and Spielberg, who produced Super 8. One of the things that sci-fi should teach people is to think outside the box when it comes to how alien aliens might really be.
In a 14 billion-year-old universe, there could be civilisations with a billion-year head start on us in terms of technology. They might build their spaceships using the power of their minds, just reshaping matter, by folding dimensions, or things we've never thought of.
PM: One of the problems in ufology is physical evidence. I may claim I've seen a UFO land or crash, but I can't give you a piece of it to put under your microscope. In Super 8, they actually have a piece of it – the white cube that shoots through the wall – but it goes when the UFO departs.

Project Blue Book
Find it in Catch Up > Channels > SYFY and in On Demand
NP: Sometimes less is more and you can show very little or even nothing and let the power of the human mind take over. You know it's working when you're thinking, "Are they on a spaceship?" and then they're in the back of an army truck, but you know there was something else. It's like the first Alien ­– the alien is hardly ever on screen, and your imagination does the rest.
Read our interview with Aidan Gillen, who portrays Dr Hynek in Project Blue Book.

When is BLAZE's UFO Week on TV?
UFO Week airs on BLAZE (CH 216) from Monday 22 March until Saturday 27 March from 9pm to 2am. Check out the line-up below, and be sure to catch Pope in Aliens At The Pentagon and Mantle in Alien Autopsy: The Search For The Answers.
Monday 22 March
Unacknowledged: An Exposé Of The World's Greatest Secret, 9pm
Tuesday 23 March
Aliens At The Pentagon, 9pm
Thursdays from 25 March
Alien Autopsy: The Search For The Answers, 9pm
Thursdays from 25 March
Ancient Aliens, 10pm
Saturday 27 March
Hunt For The Skinwalker, 9pm


How to watch Amazon Prime Video with Virgin TV
Prime Video is available to all Virgin TV customers with a V6 box, powered by TiVo®, and a subscription to the service. Simply sign up to Amazon Prime Video via their website, and you can log in on the box. And because Prime Video is fully integrated into TiVo®, you can search without even going into the app. Just select Search & Discover from the Home menu and type in the name of the show or movie you're after.
How to watch Netflix with Virgin TV
If you have a TiVo® box or Virgin TV V6 box, powered by TiVo®:
Press home on your remote
Select Apps & Games
Select All Apps
Select Netflix
If you're already a Netflix subscriber, you can also access the app through Search & Discover or by pressing Red on channel 204. Just sign in with your existing login and start watching. And you'll only have to log in the first time you use it.
If you're new to Netflix, then you'll need to subscribe to use the app. The easiest way to do this is by going to netflix.com/virginmedia. You can also subscribe using the Netflix app in Apps & Games.
Watch on the go
If you subscribe to Sky Cinema on Virgin TV, you can watch on the go with Virgin TV Go. And with loads of sport and Box Sets to try out, too, you'll always be entertained wherever you are!
The app is available to all Virgin TV customers at no extra cost and is compatible with Android, iOS, Windows 10 and PC/Mac. Get downloading (from the links below) and you'll be one step closer to watching what you want, when you want.
Download the Virgin TV Go app from the Apple app store
Download the Virgin TV Go app from Google Play
Download the Virgin TV Go app for Windows 10
Upgrade to Sky Cinema now
Don't have Sky Cinema? You can find out about our Sky Cinema package and upgrade here.
TV channels: Channels, content and features available depend on your chosen package. Channel line-ups and content are subject to change at any time and to regional variations.
HD: HD TV set, V HD Box, TiVo box or Virgin TV V6 connected with HDMI cables required for HD channels. Number of inclusive HD channels depends on package.
Catch Up TV: Catch Up TV content available for up to 7 days or up to 30 days after broadcast, depending on content.
On Demand: Content available to view depends on TV package. Time limits apply for viewing chargeable On Demand content – see virginmedia.com. Once purchased, all chargeable On Demand content must be viewed within 48 hours. Premium channels and upgrades must be kept for at least 30 days.
Amazon Prime Video: Amazon Prime subscription required at extra cost. 18+. Click here for T&Cs.
Netflix: Netflix subscription required at extra cost.
Sky Cinema on demand: Sky Cinema subscription required
Sky Cinema apps: Only available via the Sky Cinema apps to customers who subscribe to these channels. Apps for selected iOS and Android™ mobiles and tablets. UK only. Maximum 6 registered devices. Maximum of one device can watch TV at any one time. Selected content may not be available to view. Separate terms and conditions apply to the Sky Cinema apps.
Premium channels (add-ons): 30 days' notice required to remove premium channels/packs.