Skip to main content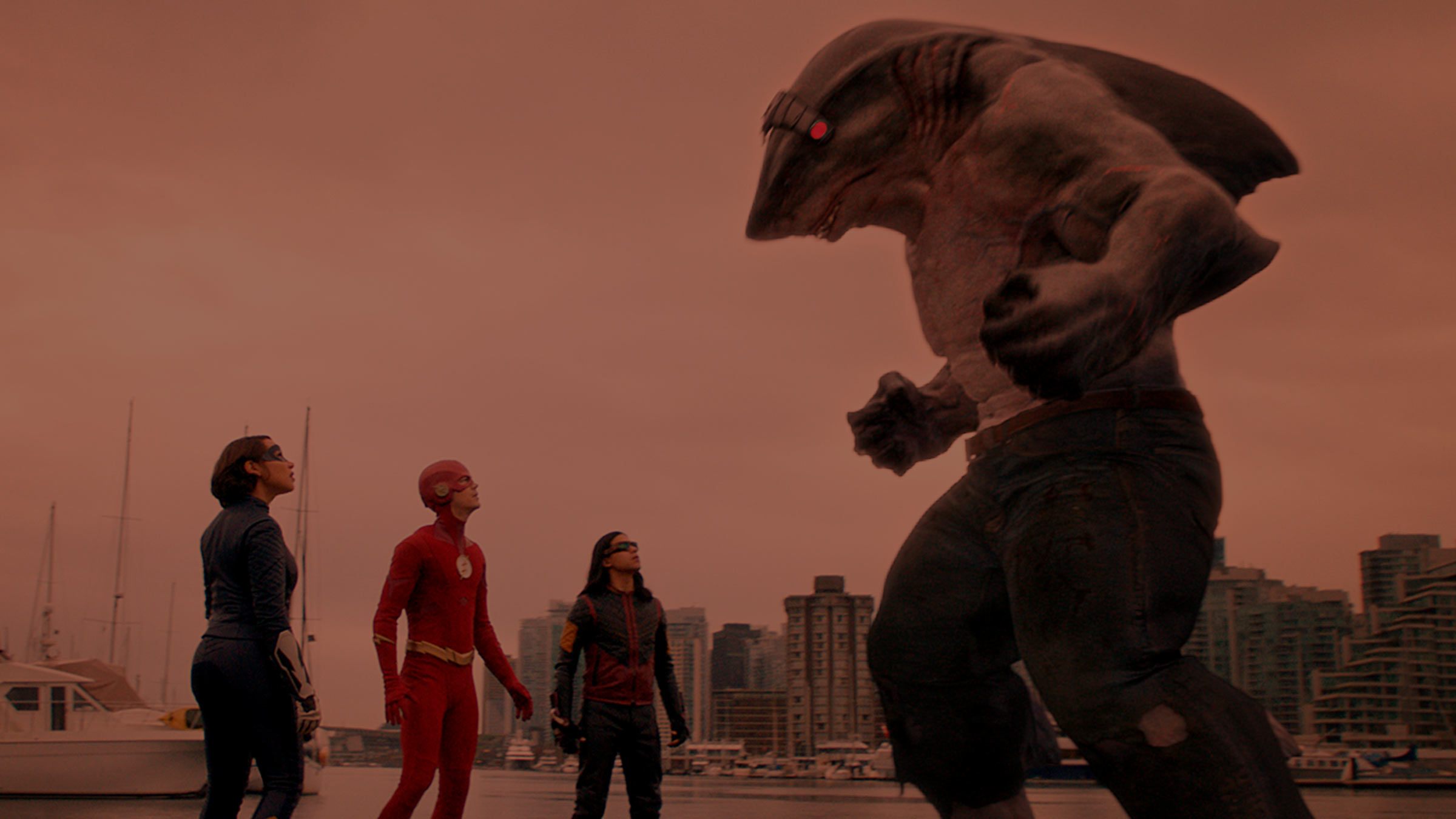 Put your feet up, make yourself at home and enjoy the best TV wherever you are, with The Flash, Endeavour, The Mindy Project and many more to choose from!
Find them in On Demand > Box Sets, or watch them on the Virgin TV Go app
We know you're always on the go, and that can make it difficult to keep up to date with TV shows – one of the last few sources of true relaxation time. Packed schedules, social calls and work responsibilities often get in the way. So we want to make sure missing your favourite shows is one thing you don't have to worry about.
With Virgin TV Go, you can keep your series in your pocket! So whether you're trying to liven up a tedious journey, make the most of time between meetings or just put some pep back into your peepers, here's our guide to the best shows on Virgin TV Go and the ideal ways to watch.
Find Endeavour series 4 in On Demand > Box Sets, or watch it on Virgin TV Go here
Before getting promoted to detective sergeant and growing that splendid moustache, Endeavour Morse was a clean-shaven constable and still slightly wet behind the ears. See him cracking cases as the Inspector Morse prequel series continues, with Shaun Evans in the role of Morse.
Oxford City Police's Criminal Investigation Department is as busy as ever in late 1967, and Morse's career and personal life are both about to take an unexpected turn. His sergeant's exam paper goes missing, which means an automatic fail, and he also discovers that Joan (Sara Vickers, Shetland) is involved with a married man. But since her father, DI Fred Thursday (The Missing's Roger Allam), is Morse's boss, he faces a difficult decision about whether to get involved… Throw in a crisis at a nuclear power plant and a murder or two and it's all in a day's work for an Oxford detective.
When to watch: Late at night snuggled up in bed, keeping those cogs turning even in your dreams
Find Plebs series 1-3 in On Demand > Box Sets, or watch it on Virgin TV Go here
The more things change, the more they stay the same. Although our hapless plebeians reside in Ancient Rome, they're still doing what you would expect from 20-something men from any time period: trying to get girls, keep their jobs and climb the social ladder. When in Rome…
Marcus (Tom Rosenthal, Friday Night Dinner), Stylax (Joel Fry, Game Of Thrones) and their slave Grumio (Ryan Sampson, Up The Women) trundle through the slog of daily life, with one hilarious mishap after another. The show has been compared to The Inbetweeners and has even nabbed an award or two for its comedic wit, including a Royal Television Society gong for Best Scripted Comedy (that's co-writer Tom Basden playing Aurelius, by the way). There's even a cameo from Danny Dyer – so adding this to your viewing selection is a no-brainer!
When to watch: Anywhere you can unashamedly chortle and snort-laugh to your heart's content. So, not in public then…
Find The Flash season 5 in On Demand > Box Sets , or watch it on Virgin TV Go here
Get your Arrowverse on in this spin-off from DC superhero show Arrow, which kicks off its fifth season by introducing us to an intriguing new character. Nora (Jessica Parker Kennedy, Black Sails) is a young woman with similar powers to Barry… and she just happens to be Barry's daughter from the future. Trippy.
Barry (Grant Austin, Glee) – or The Flash as you may know him – is terrified of disastrous butterfly-effect repercussions based on his own experiences with time travel, while Nora is keen to prove that she can live up to her father's legacy. But Barry and Iris (Candice Patton) have more to worry about than just their new roles as parents. Chris Klein (American Pie) also joins the cast as the villain Cicada, who seems to be fond of jagged lightning bolt-shaped daggers and heavy breathing.
When to watch: Passing the time on long commutes you wish would be over in a, er, flash
Find The Mindy Project season 1-4 in On Demand > Box Sets, or watch it on Virgin TV Go here
Take it from Mindy Lahiri (Mindy Kaling, The Office) herself: "When I'm not saving lives, I'm breaking hearts." Kaling was inspired to create the character by her own mother, who was also an obstetrician/gynaecologist. We just hope that the real-life doctor didn't have to suffer so much social awkwardness and so many cringeworthy moments as she navigated her career and love life as a younger woman… If she did, it's a wonder Kaling was ever born!
There's plenty of cringe comedy to go around in The Mindy Project, as Mindy struggles with her work-life balance in New York City. Her co-workers present a variety of their own challenges, as she works with her "nemesis" Danny (Chris Messina, Sharp Objects), has frequent "bedroom dates" with Jeremy (Ed Weeks) and deals with the madcap schemes cooked up by Morgan (Ike Barinholtz, Blockers). But aside from all the drama, Lahiri is a great character: she's good at her job – many of her patients give their babies "Mindy" as a middle name – and she has lovable quirks. She sleep-shops using her memorised credit card number, for one. That's a girl after our own heart.

When to watch: If you're feeling kind and want to share a screen with your friends… or your mum
Find Just Another Immigrant series 1 in On Demand > Box Sets, or watch it on Virgin TV Go here
This "mostly true comedy" shows what happens when British stand-up comedian Romesh Ranganathan relocates to Los Angeles with his wife, his three kids, his mother and his uncle. As if culture shocks and moving weren't stressful enough already, Ranganathan also sets himself the challenge of selling out the 6,000-seat Greek Theatre in three months.
With no connections in America, he defines two possible outcomes: to become a household name in the US of A, or to be seen as "just another immigrant" and return home with his tail between his legs. The journey doesn't disappoint and the tips Ranganathan is given on how to make it in America range from changing his name to cutting his beard because he "looks like a terrorist". Will he make it in LA, or will he be tempted back to the comfort blanket of UK panel shows and comedy TV commissions?
When to watch: On your travels
Find Dating: No Filter season 1 in On Demand > Box Sets, or watch it on Virgin TV Go here
What would immediately improve any first date? Having some comedians commentating on it, of course! The comics watch real-life romantic encounters from the comfort of a sofa and say what we're all thinking, while we wait to see if the pairings turn out to be wacky, well-matched or just downright wrong.
The show sees singletons from Los Angeles venturing on blind dates, all with their own very specific perfect partner checklists, and stands out for its modern approach to dating in a world where "ghosting" (where someone just stops talking to you or acknowledging your existence) has become the new norm. We've got our fingers crossed for the potential lovebirds, including a girl who only wants a guy with a Lamborghini and a guy who talks in a fake Australian accent to seem… charming?
When to watch: On a date. Just kidding! Before the date to help calm any nerves


Not heard about Virgin TV Go?
Don't let anything get in between you and your essential viewing with Virgin TV Go. With loads of Box Sets to try out, you'll always be entertained wherever you are!
The app is available to all Virgin TV customers at no extra cost and is compatible with Android, iOS, Windows 10 and PC/Mac. Get downloading (from the links below) and you'll be one step closer to watching what you want, when you want.


Download the Virgin TV Go app from the Apple app store
Download the Virgin TV Go app from Google Play
On Demand: Content available to view depends on TV package. Time limits apply for viewing chargeable On Demand content – see virginmedia.com. Once purchased, all chargeable On Demand content must be viewed within 48 hours. Premium channels and upgrades must be kept for at least 30 days.
TV Go: Content available to view depends on TV package. Not all channels/content from relevant pack available. Live streaming and On Demand requires broadband/WiFi or 3G/4G access. UK only (or while temporarily in EU). Should the UK leave the EU, we will not be able to provide access outside of the UK. Access via PC, Mac or TV Go App (selected iOS devices and Android™ devices only). Player, Mix and Fun customers: maximum 2 compatible devices per account can watch TV. Full House and VIP customers: maximum 4 compatible devices per account can watch TV.