Skip to main content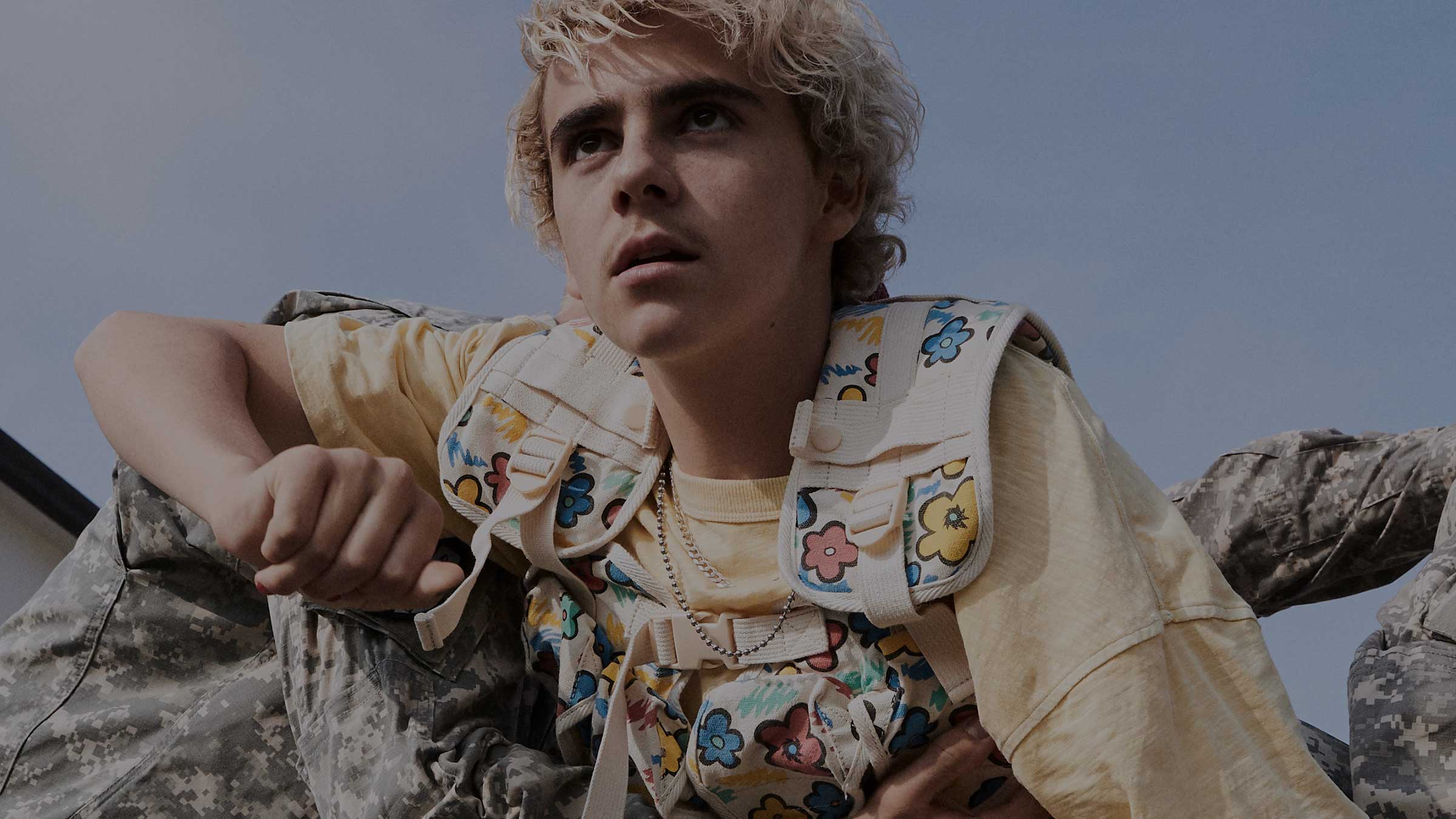 Get ready for your next binge fest as Luca Guadagnino's highly anticipated We Are Who We Are arrives as a Box Set on BBC iPlayer
By Laura Rutkowski, Staff Writer
The Call Me By Your Name director turns his hand to another coming-of-age tale set in Italy, also based around characters who explore their sexual identities, but this time, he tells the story of teens living on a US Army base – with military precision. Colonel Sarah Wilson relocates from New York to Veneto to take charge of the base. She moves with her wife, Maggie, and son, 14-year-old Fraser, who is less than pleased about the disruption.
Fraser, with his bleached blonde hair and out-there clothes (the leopard print trousers are a big yes from us), stands out among the rest of the American kids living on the base and struggles to find common ground with them. Then he meets Caitlin.
Before you race through the eight-episode series, stand at attention and learn everything you need to know about We Are Who We Are…
It's Luca Guadagnino's first TV series
He executive produced, wrote and directed We Are Who We Are for his television debut. His previous work includes the Oscar-winning Call Me By Your Name, I Am Love, A Bigger Splash and Suspiria. He's known for his visually arresting style and razor-sharp character portrayal.

The US Department of Defense was (sort of) involved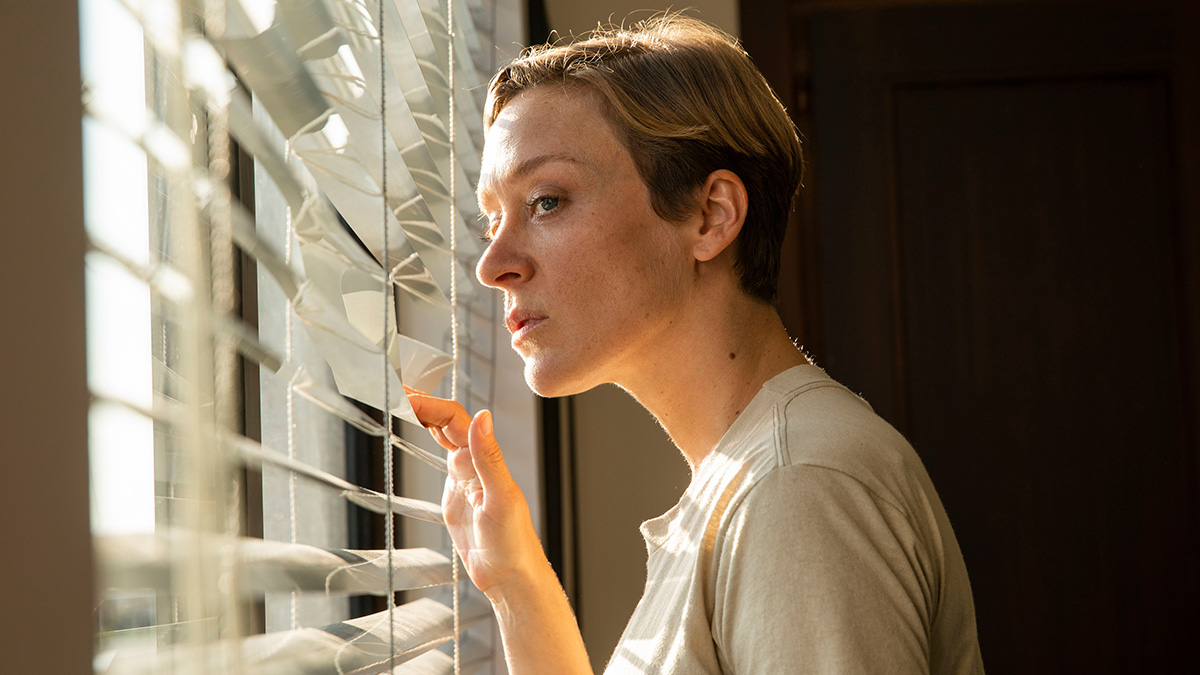 Chloë Sevigny plays Fraser's mother Colonel Sarah Wilson

Originally, the Department of Defense was going to allow the series to be shot on the army complex at Vicenza, as well as provide all the extras. Guadagnino was sceptical. He told The Guardian, "I thought, "Are you sure? Have they read the script?" First, the kid is 14 and drinks like a drunkard from, um… Bristol. And the girl wants to change sex and the mother is sending troops out without preparation and the colonel is smuggling fuel. I really don't think they're going to allow us to do that."
It was, in fact, a no-go. Filming took place on a base they created instead and the Department declined to help. "In fact, they would prefer that this show never happens," he added. All the more reason we're glad that it did.
The cast truly shines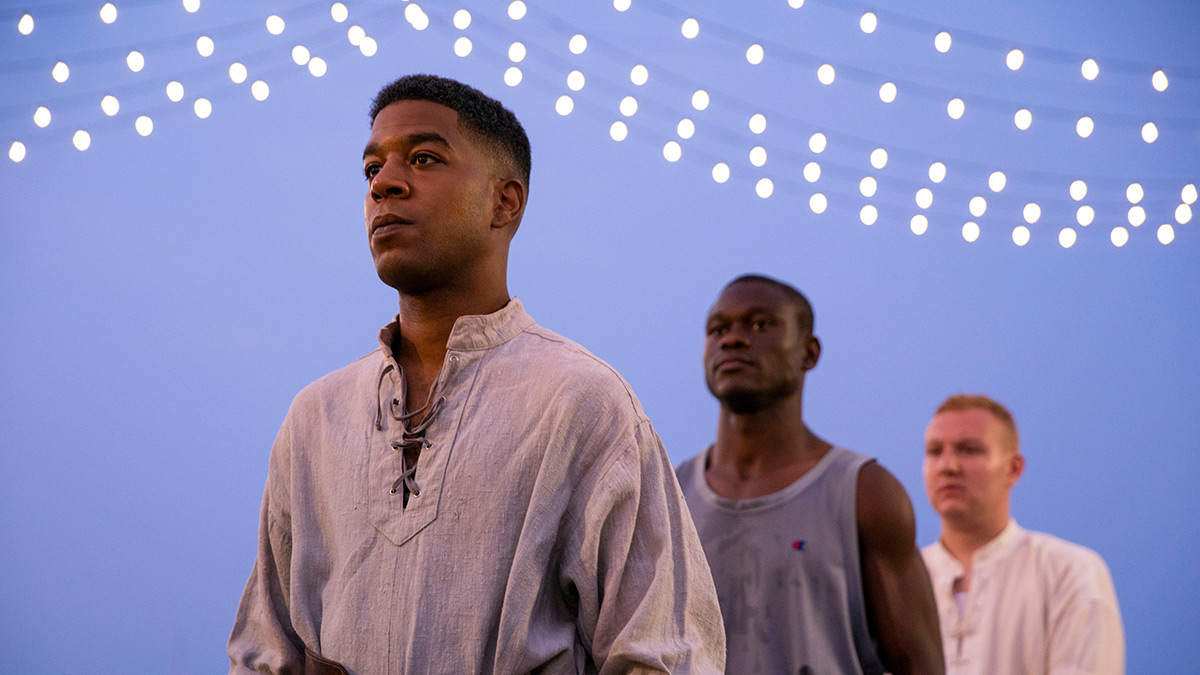 Scott Mescudi (front), otherwise known as Kid Cudi, stars as Caitlin's father Richard Poythress

Jack Dylan Grazer (It, Shazam!) is Fraser, and his mothers, who are both in the US Army, are played by American Horror Story's Chloë Sevigny (as Sarah) and Queen Of The South's Alice Braga (as Maggie).
Jordan Kristine Seamón makes her screen debut as Caitlin, who speaks Italian and has lived with her family on the base for several years. Scott Mescudi, better known by his rapper name Kid Cudi, plays officer Richard Poythress, Caitlin's father, while her mother Jenny is portrayed by Faith Alabi (Grantchester) and her older brother Danny is AP Bio's Spence Moore II. Martin Scorsese's daughter Francesca appears as Caitlin's sexually confident friend Britney.
It covers themes of identity, culture, gender and diversity
Guadagnino tends to champion outsiders in his work, and We Are Who We Are is no different. Fraser has two mothers, for a start, and he develops a crush on a soldier. Throughout the series, Caitlin explores her gender identity, experimenting with different looks, even dressing to appear like a man and considering gender reassignment. Caitlin and Fraser are viewed as a bit "weird" on the base, but they understand each other, which makes their friendship a truly special one.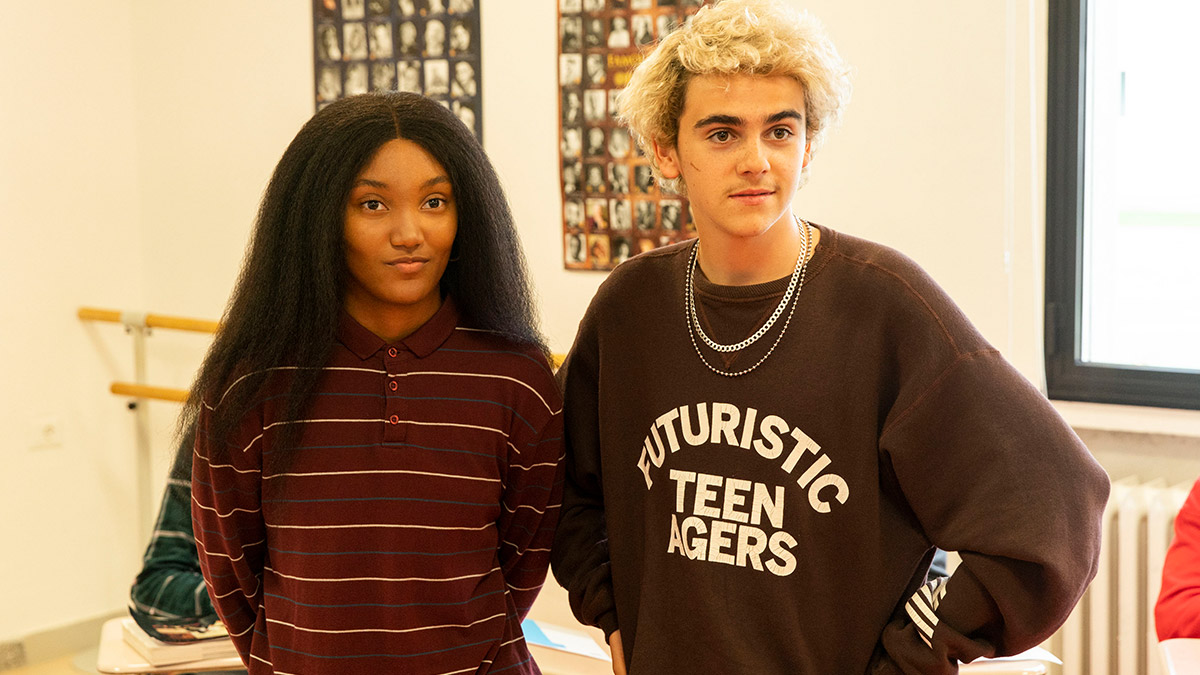 Best friends for life: Jordan Kristine Seamón and Jack Dylan Grazer as Caitlin and Fraser

Living the army brat lifestyle is difficult in itself, as you expect to leave or have others leave, knowing these strong connections you make will eventually be broken apart – and not by choice. We Are Who We Are illustrates the need to "fit in" particularly well, because if you don't adapt and quickly make friends as you move from base to base in different countries or states, it can be a lonely experience. It's the people that truly make the place.
This feeling of looking from the outside in is one Guadagnino relates to, which is probably why the theme often crops up in his work. "I hate to point at my films and say, "That's me!", he told The Guardian. "But the truth of the matter is that my mother is Algerian and I grew up in Ethiopia. I arrived in Palermo and was treated like an alien by the children in school. Then Rome. Then Milan. I feel very comfortable in my skin, in my identity. But I have never felt at the centre of things, never felt that I belonged to people, or to places." It's in the name of the show, right? We are who we are – and that's something to be celebrated.

The series was an official selection of the 2020 Cannes Film Festival Directors' Fortnight
This independent section, held in parallel with the Cannes Film Festival, which showcases shorts, feature films and documentaries, had to be cancelled due to COVID-19. However, it's still a prestigious honour that We Are Who We Are was selected, especially as a TV series. Paolo Moretti, the delegate general of Cannes Directors' Fortnight, said the plan was to screen the full eight hours of the eight-episode series, with a lunch break in between.
"This is one of our big regrets as it would have been quite something to show an eight-hour film," he told Screen Daily. "We saw it as a film and we wanted to bill it as such, even if it will screen as a series. Luca was really excited about this possibility. We'd been working on it since the autumn of 2019. It was a beautiful thing in our minds."

When is We Are Who We Are on TV?
We Are Who We Are is available as an eight-episode Box Set on BBC Three from 6am on Sunday 22 November. Find it in Apps & Games > BBC iPlayer.
TV channels: Channels, content and features available depend on your chosen package. Channel line-ups and content are subject to change at any time and to regional variations.
HD: HD TV set, V HD Box, TiVo box or Virgin TV V6 connected with HDMI cables required for HD channels. Number of inclusive HD channels depends on package.
Catch Up TV: Catch Up TV content available for up to 7 days or up to 30 days after broadcast, depending on content.
Image credits: We Are Who We Are © Fremantle
Interviews: Any opinions expressed in interviews are those of the interview subject and not those of Virgin Media.
Image credits: We Are Who We Are @ BBC / Fremantle