Skip to main content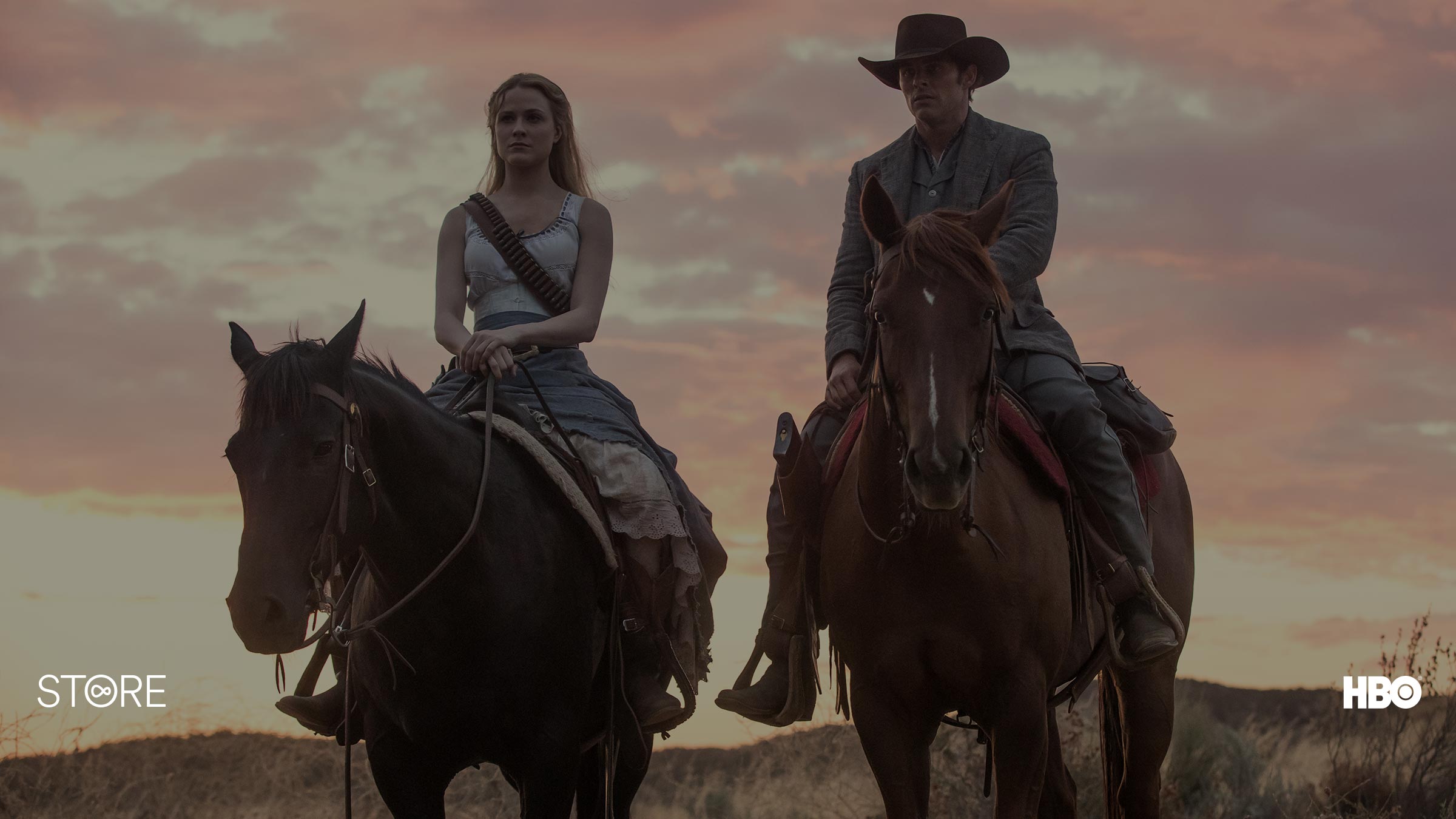 Are you ready for the next frontier of TV? Entertainment writer Dan Jolin explains why you should buckle up for a rootin', tootin', brain-rebootin' experience
Buy Westworld seasons 1 & 2 now on the Virgin Media Store
Watching Westworld is the TV binge equivalent of competing in a rodeo. You jump onto its bucking bronco of a sci-fi plot, then hold on as it spins you violently about, flipping you with fiendish twists, shocking turns and rigorous philosophical diversions, daring you to hold on and see this thrilling, testing ride through to its whirling end.
Since the HBO show debuted in October 2016, it's impressed and confounded viewers in equal measure. Creators Lisa Joy (Burn Notice) and Jonathan Nolan (brother of Christopher, and co-writer of his movies Memento, The Prestige and The Dark Knight) don't believe in spoon-feeding audiences, or peppering their narratives with heaps of exposition. The set-up might seem straightforward and high concept – adapting the 1973 Michael Crichton movie of the same name, in which an android-populated, Wild West-themed amusement park turns into a slaughterhouse after the robots malfunction. But Joy and Nolan take that set-up and add layer after intriguing layer, encouraging viewers to focus on the characters (both human and android) and the themes, while trying to piece together the jigsaw of a plot.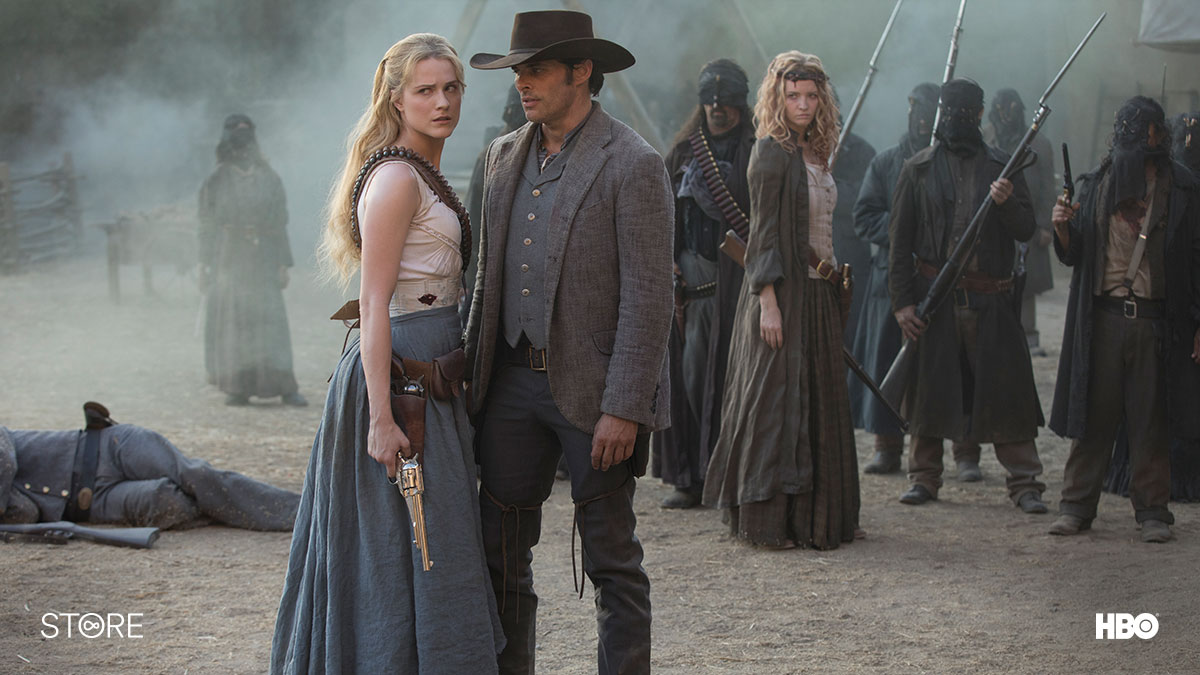 Characters you think are human might turn out to be androids (or, to use the show's nomenclature, "hosts"). If, that is, they don't turn out to be the same person as another character, only presented in a different timeline. Tackling issues like identity and memory, Westworld's biggest trick is to keep you guessing as to when things are happening, playing with the concept of cause and effect, and causing you to furrow your brow deeper in concentration.
The show also explores the nature of morality, essentially asking: are you evil if you're only perceived as evil by incredibly life-like androids in a "game" scenario, knowing that this "game" is as real to the androids as reality is to you? And the second season takes it even further, bringing in the ethics and pitfalls of striving to achieve immortality.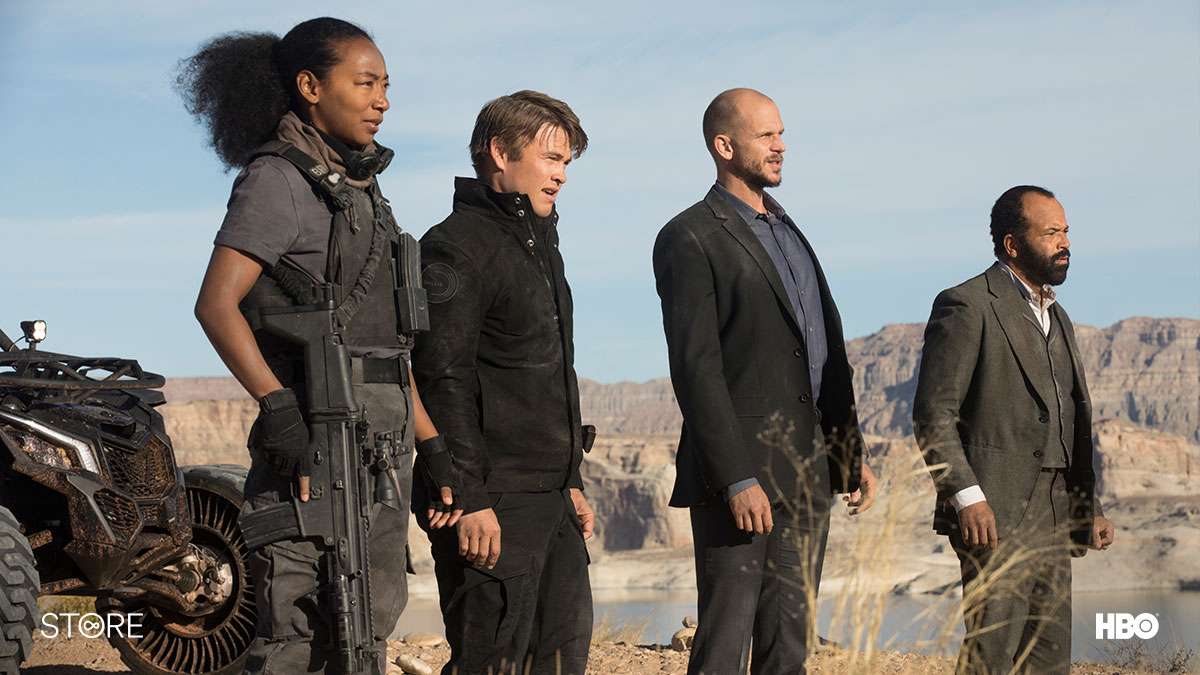 But while deliberately puzzling us, misdirecting us and daring to make us (whisper it) think, Joy and Nolan never forget to entertain. There's plenty of six-shooter action, and, in more recent episodes, some fantastic swordfights as android samurai from neighbouring amusement park Shogun World enter the fray. But, more impressively, this beautifully realised dark future is populated by a variety of compelling characters played by some of Hollywood's finest: Thandie Newton (Line Of Duty) as the empowered (and dangerous) host Maeve; Evan Rachel Wood (True Blood) as the sweet-turned-psychotically-sour android Dolores; Ed Harris (mother!) as the mysterious antihero known as the Man in Black; Tessa Thompson (Thor: Ragnarok) as the ruthless troubleshooter Charlotte Hale; Sir Anthony Hopkins as God complex-suffering park overseer Robert Ford; and Jeffrey Wright (The Hunger Games: Mockingjay) as lead programmer Bernard, who sits at the conflicted heart of the story.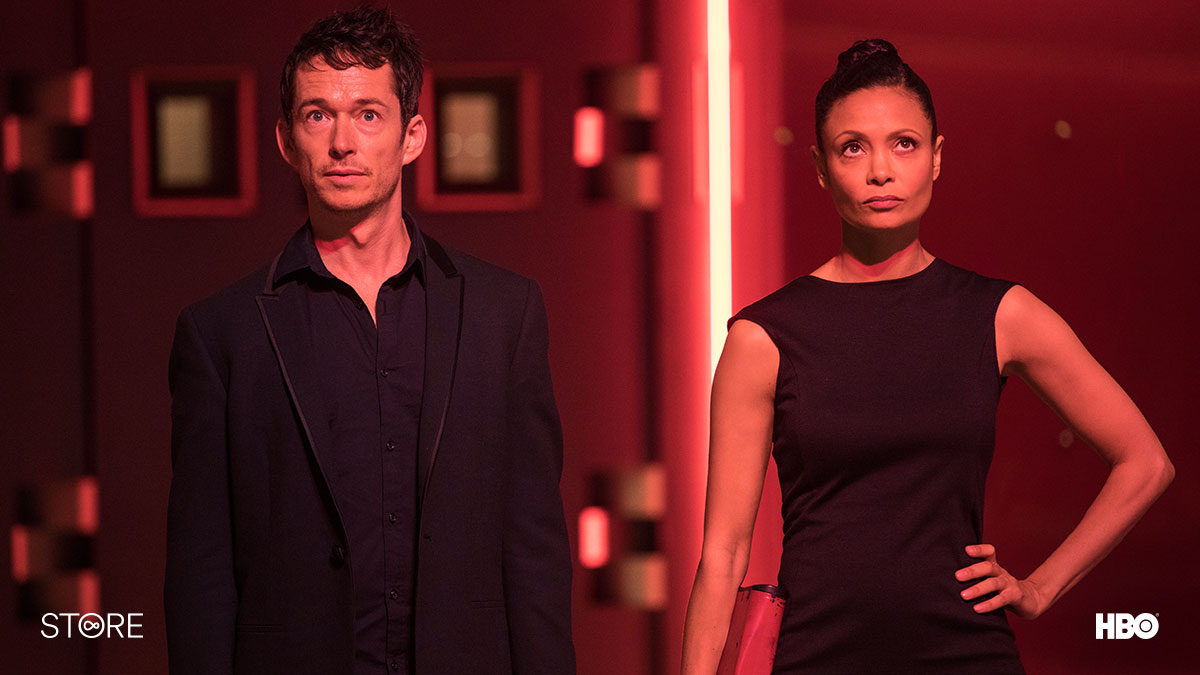 Like that metaphorical rodeo ride, Westworld doesn't just throw you around, it also gets your adrenaline pumping. Are you ready? Then hold on tight, it's gonna be a crazy ride…
Not heard about the Virgin Media Store?
It's the place where you can buy hundreds of ace films and TV Box Sets. Want to know more about how to order these top movies and series? Then read our full story here.
How to use it
First, set up your account quickly and easily at virginmediastore.com. Once that's done, if you have a Virgin TV box you can buy and watch hundreds of films and TV Box Sets via the Virgin Media Store app on your box. Alternatively, if you're not a Virgin TV customer, you can buy and watch via the Virgin Media Store website and do everything through that. Simple!
Virgin Media Store: Separate terms and conditions apply to the Virgin Media Store service. DVD included for movie purchases only. Purchases must be made on the website or set top box. Compatible device & browser required. Max 5 registered devices. Max 2 devices can stream content simultaneously. Stream and download in UK only (or while temporarily in the EU).
Image credits: Westworld © 2018 Home Box Office, Inc. All rights reserved. HBO® and all related programs are the property of Home Box Office, Inc.