Skip to main content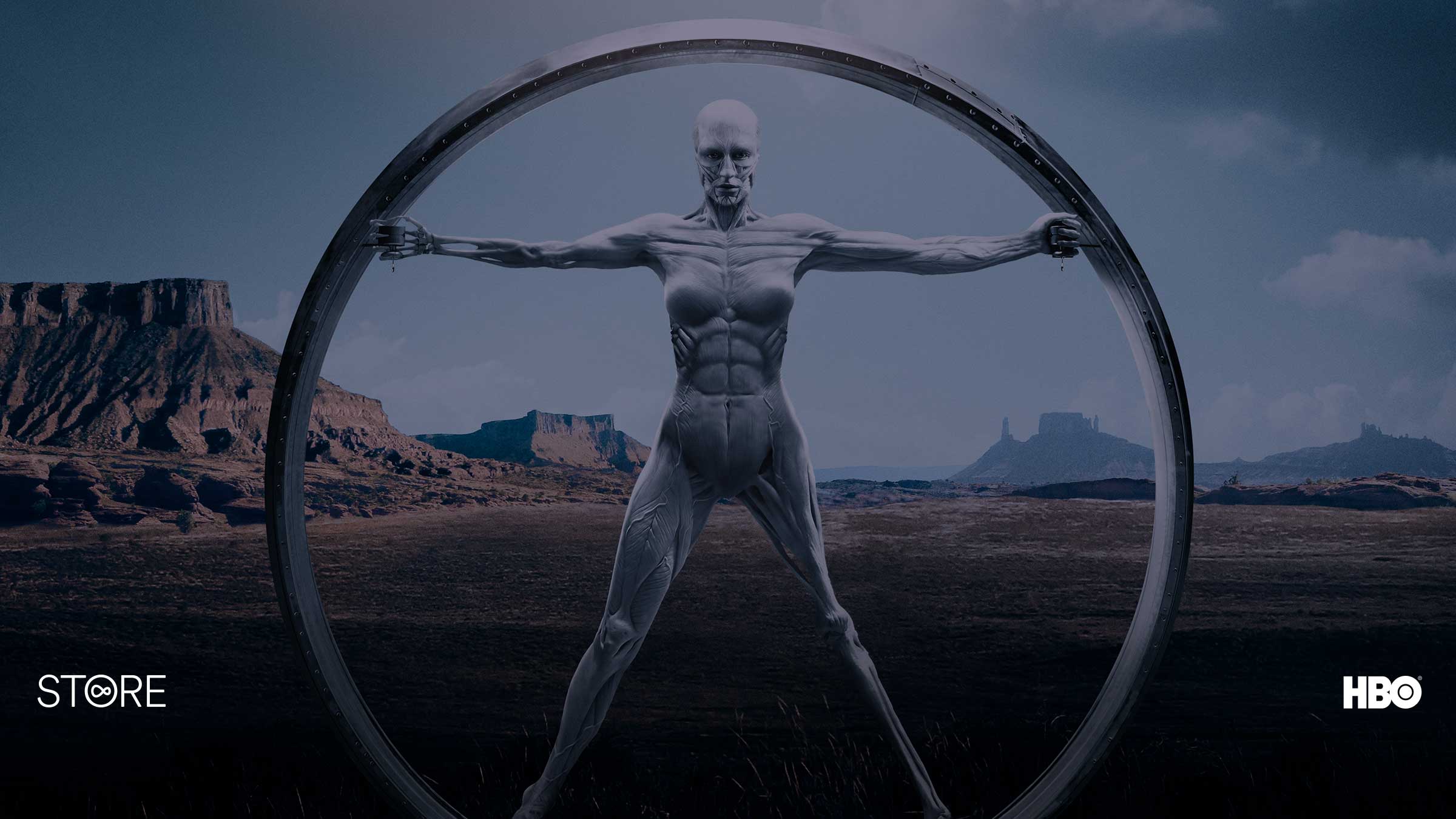 Prepare to have your mind well and truly blown by this epic US drama
Buy Westworld season 1 now on the Virgin Media Store
Set in a Wild West-themed amusement park where everything is definitely not what it seems, Westworld is a cautionary tale of what can happen when the lines between man and machine become dangerously blurred.
As in the cult 1973 film on which the show is based, wealthy human guests are able to leave reality behind and live out their fantasies of rubbing shoulders (and a whole lot more) with fake cowboys and madams. But things start to go very wrong when the park's android hosts start showing signs of consciousness and turn their thoughts to rebellion…
A critical and commercial smash (it currently holds an 88 per cent approval rating on review aggregator Rotten Tomatoes), Westworld has raised the bar for what science-fiction television can do. With the show now available to buy on the Virgin Media Store, here are five reasons why you need to check it out:
1. The cast is dazzlingly brilliant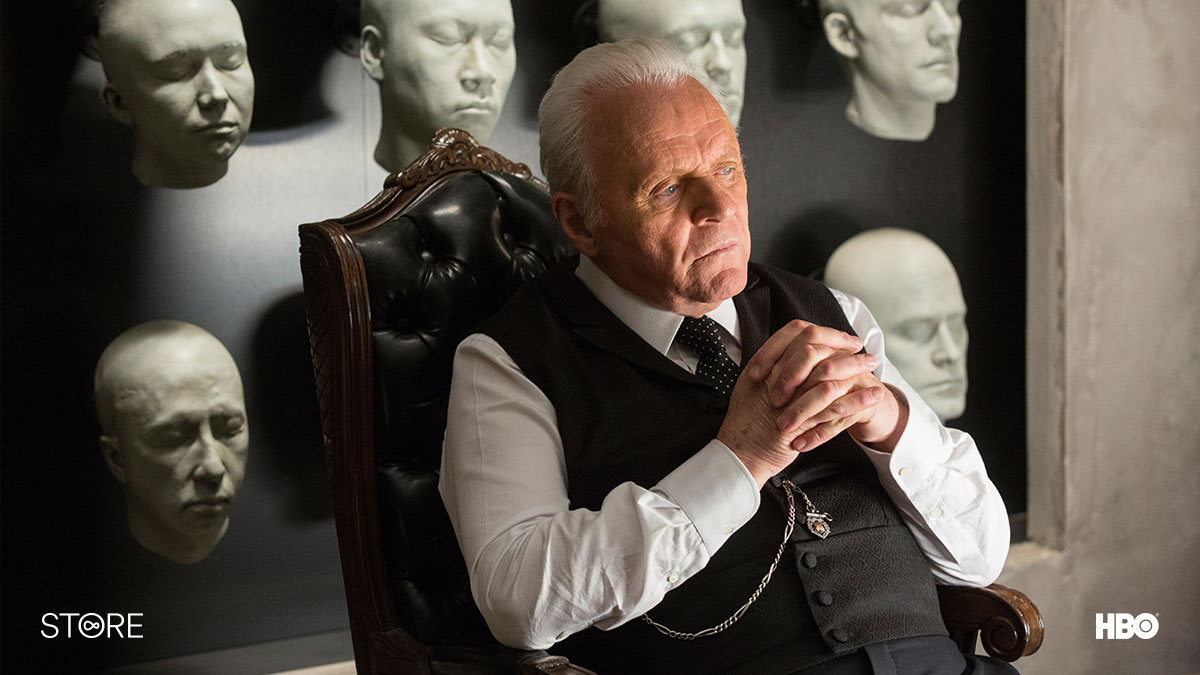 Anthony Hopkins (Thor), Thandie Newton (Crash), Ed Harris (The Truman Show), Jeffrey Wright (Casino Royale), Evan Rachel Wood (The Wrestler), James Marsden (X-Men)... must we go on? Westworld is so full of stellar acting talent that just thinking about all of its stars makes you want a lie-down.
2. It'll get you thinking
Like all great science fiction, Westworld isn't afraid to ask the big questions. Consciousness, the fate of humanity and the nature of free will are all explored to brilliant effect, and we guarantee that the series will stick in your head long after you've devoured the whole thing.
3. It looks gobsmackingly good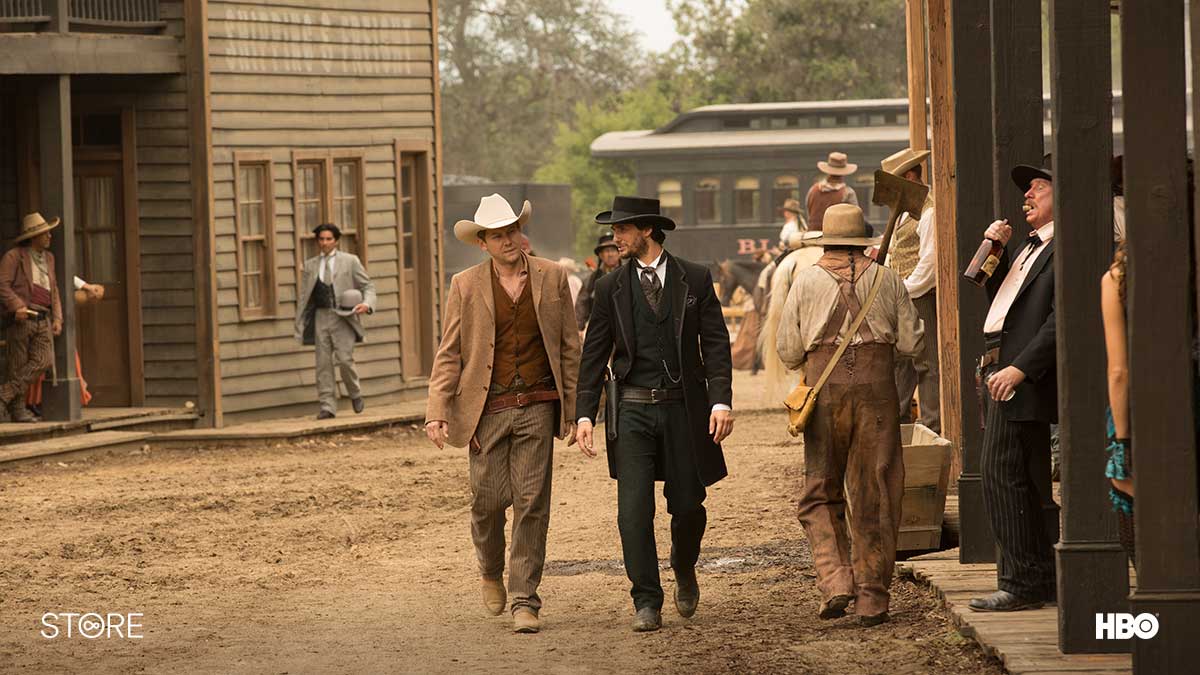 With one cowboy boot in the Wild West and one in the future, Westworld is a unique visual experience. Whether it's the stunning, cinematic landscapes or the glossy hi-tech laboratories where the 'droids are created, it's hard to think of another show in recent memory that looks so sumptuous.
4. There's a Nolan involved
And we're not talking Coleen. The series is co-created by Jonathan Nolan (brother of visionary film-maker Christopher, director of Dunkirk) and Lisa Joy. Nolan's previous writing credits include Memento, The Prestige, The Dark Knight, The Dark Knight Rises and Interstellar, so you know you're in safe hands.
5. Video game fans will love it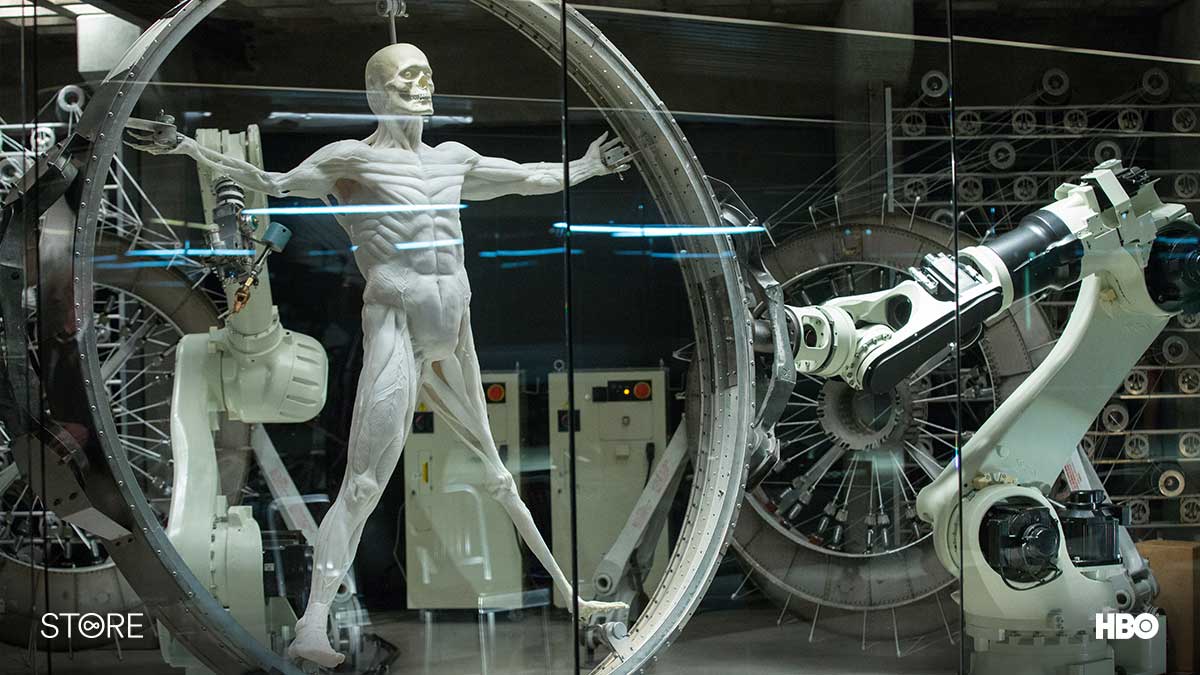 The deeper you go in Westworld, the more you get out of it – and that's true for both the show's fictional theme park guests and the viewer. Nolan and Joy have spoken about how modern gaming inspired them when they created the series, and that's evident when the show's "players" delve further into the immersive world they're in. But be warned: you may be left with more questions than answers.
Not heard about the Virgin Media Store?
It's the place where you can buy hundreds of ace films and TV Box Sets. Want to know more about how to order these top movies and series? Then read our full story here.
How to use it
First, set up your account quickly and easily at virginmediastore.com. Once that's done, if you have a Virgin TV box you can buy and watch hundreds of films and TV Box Sets via the Virgin Media Store app on your box. Alternatively, if you're not a Virgin TV customer you can buy and watch via the Virgin Media Store website and do everything through that. Simple!
Virgin Media Store: Separate terms and conditions apply to the Virgin Media Store service. DVD included for movie purchases only. Purchases must be made on the website or set top box. Compatible device & browser required. Max 5 registered devices. Max 2 devices can stream content simultaneously. Stream and download in UK only.
Image credits: Westworld © 2016 Home Box Office, Inc. All rights reserved.