Meet the
Virgin TV
TellyTablet
Your Personal Smart TV
Meet the
Virgin TV
TellyTablet
Your personal smart TV
Meet the
Virgin TV
TellyTablet
Your personal smart TV
Meet the
Virgin TV
TellyTablet
Your personal smart TV
Pick up the sleek new TellyTablet for just £199, or get it with selected Samsung Galaxy
smartphones from £17 a month on our flexible 4G plans.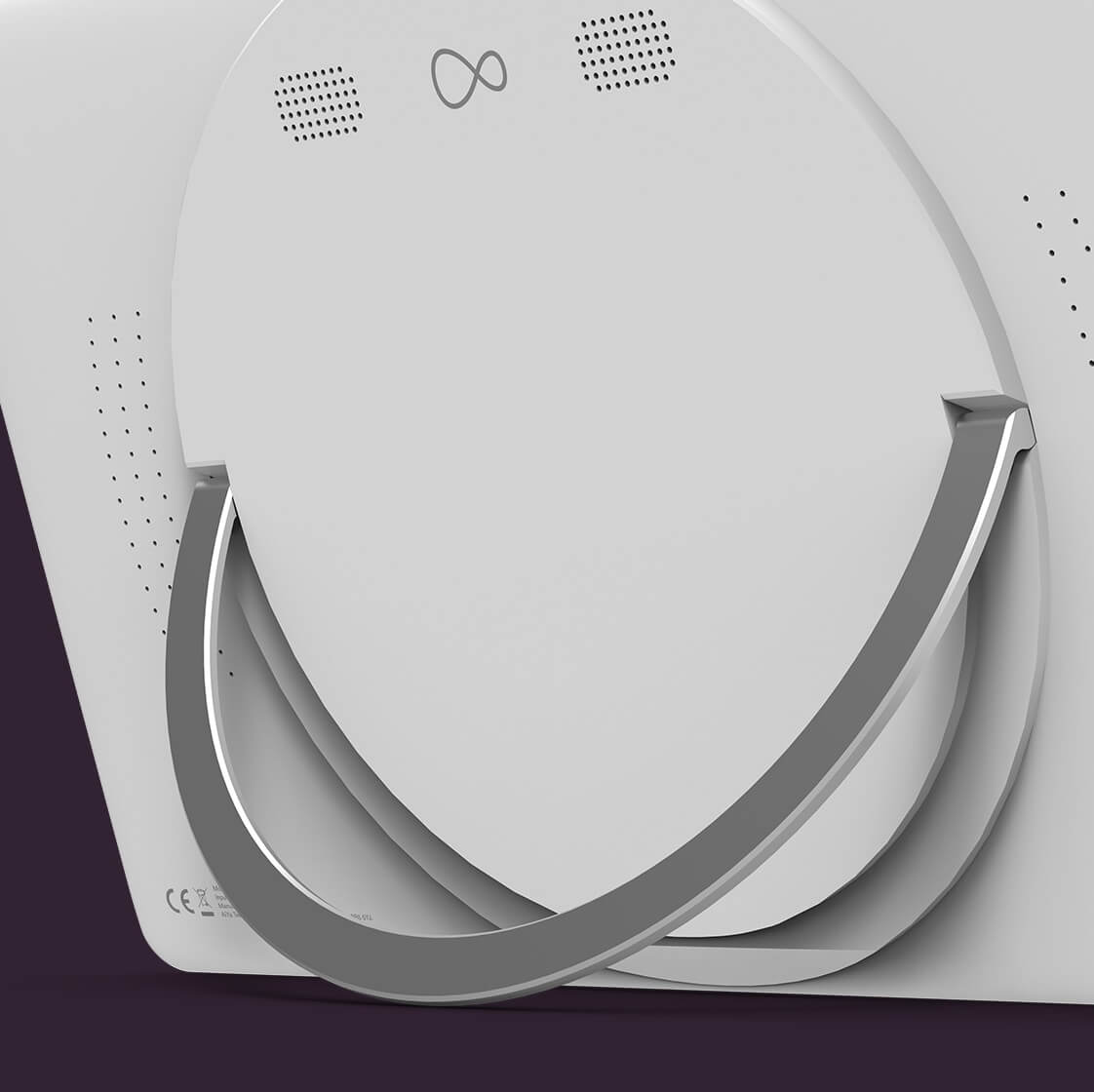 Designed for Virgin TV fans,
big and small
With an epic 14-inch screen delivering crystal-clear HD, a sleek design, and four built-in speakers, the TellyTablet is specially designed for Virgin TV lovers in mind.
Its nifty integrated flick stand lets you prop it up in the kitchen, in bed, or in the kids' room with ease. And no matter where you put it, the TellyTablet delivers the right viewing angle for your favourite shows, every time.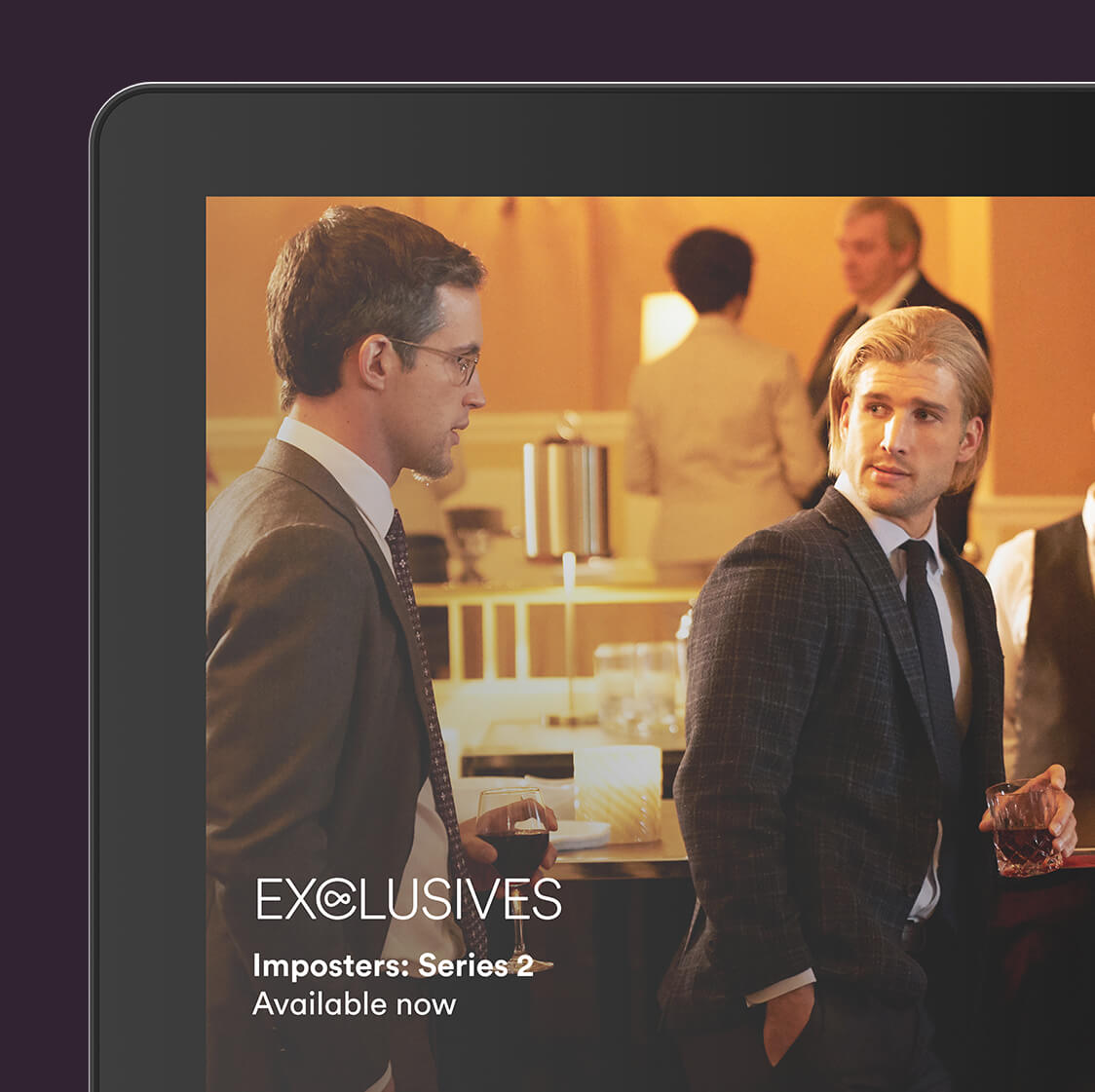 The telly you love.
The way you want it.
The TellyTablet links to your Virgin TV service through the Virgin TV Go app and lets you watch up to 110 live channels and a range of Box Sets depending on your package*. All without needing an extra set top box.
It's easy to watch different shows side-by-side with your personal smart TV when you can't agree who's watching what in the lounge. And when you're ready to lose yourself in a world of entertainment, you can escape to another room to watch in peace. No wires, no fuss. Just total telly freedom.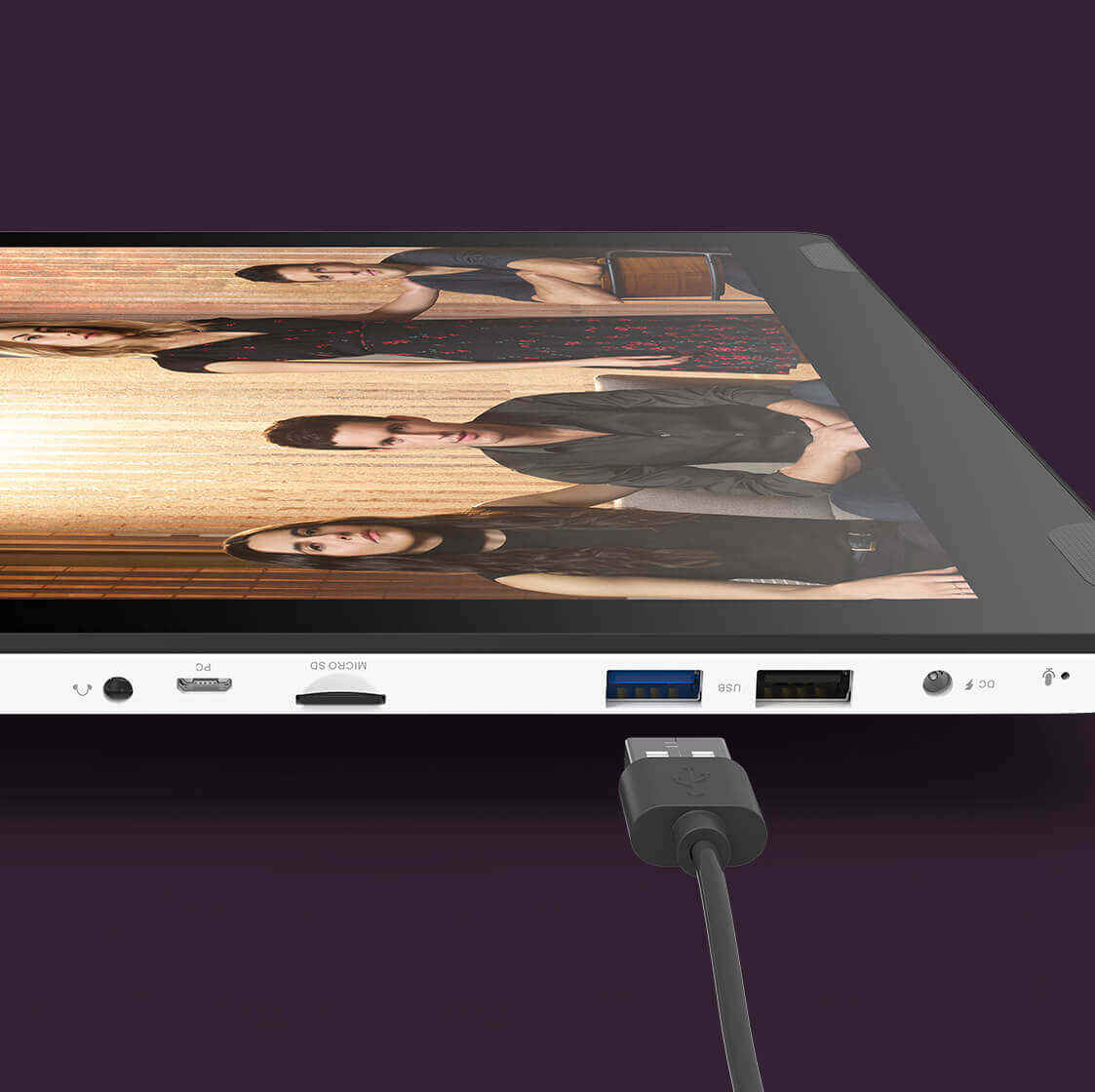 Use it like a laptop too
With the TellyTablet, the stuff you love to do online is only ever a touch, tap or swipe away. It comes with two handy USB ports and a useful microSD card slot, so you can plug in extra bits and bobs whenever you need them.
Use it to check your emails, explore your favourite sites online, connect with friends on social media, and catch up with the family on a crystal-clear HD video call. No matter what you want to do, the TellyTablet is always on-hand.

What can you do with your Virgin TV TellyTablet?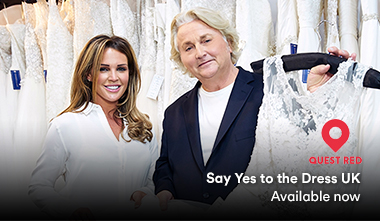 Watch the telly you love
Link to your Virgin TV service with Virgin TV Go and watch up to 110 live channels, Box Sets,* and entertainment on demand.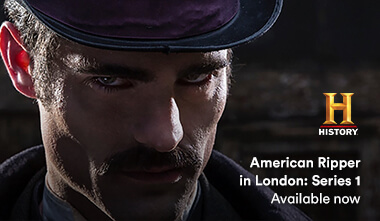 The way you want it
Disappear into another room without wires or fuss and lose yourself in your favourite shows, Box Sets,* and movies.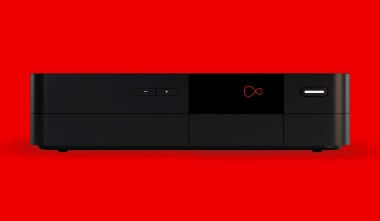 Control your TiVo® box
The ultimate remote to find the telly you love faster and manage your recordings like an entertainment whizz.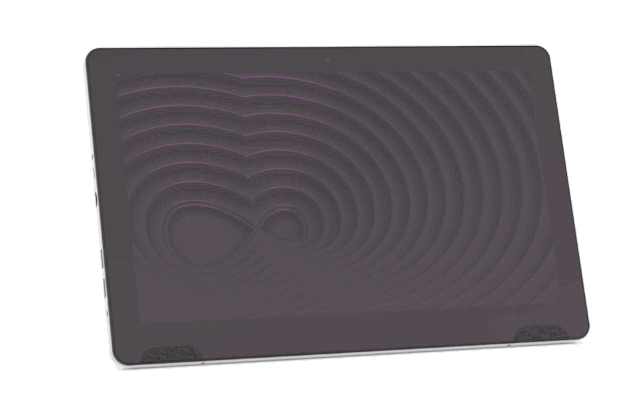 Display
Epic 14-inch screen
Bright multi-touch display
Crisp Full HD resolution (1920x1080)
Audio
Size & Weight
Storage
32GB built-in storage for music, movies and apps
Up to 64GB of storage via microSD card slot
3GB of RAM for super-speedy performance
Show more
Show less
Processor
64-bit MediaTek Octa-core chip (MT8783)
Operating System
Camera
5-megapixel front facing camera
HD video recording
Fast autofocus
Wireless Connectivity
Dual band WiFi (802.11a/b/g/n/ac)
2.4GHz and 5GHz channels
Bluetooth 4.0
Inputs
2x USB
1x Micro USB
3.5mm headphone jack
microSD card slot
DC charging
Battery
12060 mAh battery
Up to eight hours entertainment on a full charge
Lasts up to 72 hours on standby
Get your Virgin TV on the go with Virgin TV Go
Your TellyTablet comes pre-loaded with the Virgin TV Go app, so you can use it to watch your favourite shows all around the house and anywhere in the UK there's WiFi, 3G or 4G. That includes access to over up to 110 live channels and thousands of hours of TV On Demand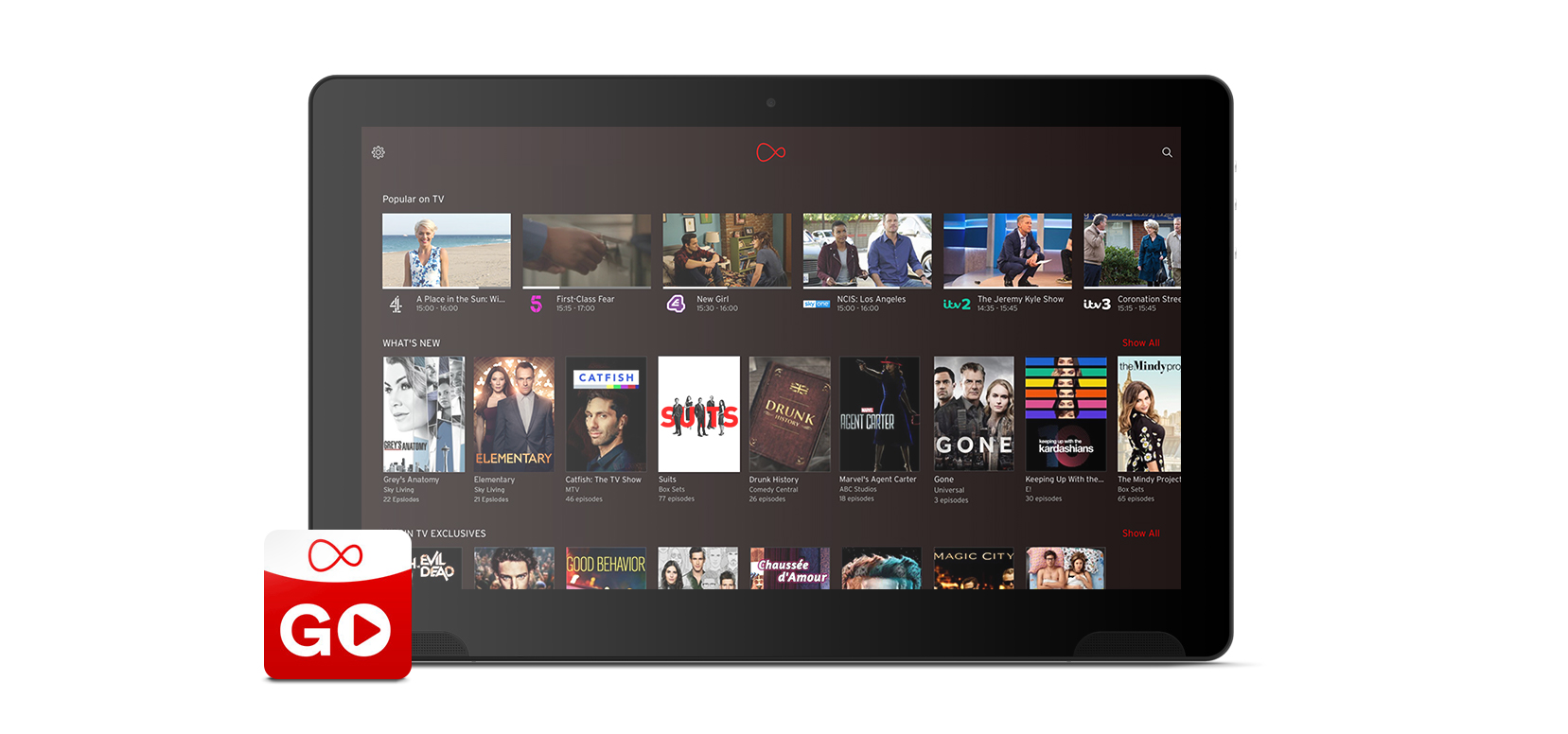 Stay in control of your TiVo box recordings
Scrub through shows to find key moments
Simplify your searches with the keyboard
Stream from your other favourite On Demand apps too
From Netflix to Sky Cinema, Sky Sports and more, your favourite entertainment apps feel right at home on the TellyTablet. Simply download them from the Play Store, sign in or register, sit back and enjoy wherever there's WiFi.


Imposters © 2018 Universal Cable Productions LLC. ALL RIGHTS RESERVED.
The resident © 2018 Fox and its related entities. All rights reserved.
Deep State © FOX NETWORKS GROUP (UK) LIMITED All Rights Reserved
* Depending on which Virgin TV pack you are subscribed to, and which Virgin TV box you have. Box Sets are only available with selected TV packs.
The legal stuff
Prices may change at any time during the contract.
New customers only. SERVICES ONLY AVAILABLE IN VIRGIN MEDIA NETWORK AREAS. Subject to survey, network capacity and credit check. A minimum period applies to the services, please check basket for details.
What is a minimum period? When you take a service from us you will be agreeing to commit to taking that service for a minimum amount of time (e.g. 12 or 18 months). We call this a minimum period, minimum term or minimum commitment period but they mean the same thing. Please check your basket for details of the minimum period that applies to the services you have chosen.
What if I cancel or move home? If you cancel during the minimum period you may need to pay an Early Disconnection Fee, including where you move to a property outside of the Virgin Media Network area – this is because you will be asking to cancel your services early. The Virgin Media network does not cover all of the UK – please use our post code checker by clicking here to check availability. You can find out more details on the Early Disconnection Fee and process by visiting the Legal Stuff section of the website here. For the full terms and conditions please click here.
VIVID 350 Availability: Available in selected areas only - use our postcode checker to see if available in your area yet.
Installation: Engineer installation fees may apply on certain packages or bundles (starting from £40 for standard install).
*Five times faster: Based on fastest widely available advertised average download speeds (average speed 362Mbps for VIVID 350 vs average speed 67Mbps for BT Superfast Fibre 2 Unlimited and 63Mbps for Sky Fibre Max).
Set up Fee: There is an activation fee of £25.00.
2 £70 upfront cost includes £25 activation fee, £45 one-off flexi fee and delivery to store via Click & Collect. For optional home delivery, add £5.
51% of Virgin Media customers surveyed said they were 'very satisfied' with broadband service reliability versus Sky (44%), BT (44%) and Talk Talk (32%).
99.98% network uptime in past 12 months: For further details see http://www.virginmedia.com/shop/broadband/speeds.html
BT charge up to £129 charge for faults inside of home boundary (including kit out of warranty)
Virgin Media Sale: Fibre & calls package now £27 compared to previous price £32. Save £60: Based on saving over life of contract. Offer ends 17th February 2019.
Payment: For those joining Virgin Media, if you pay by any other means than Direct Debit, you'll be charged a payment handling fee of 13p per month, made payable to Virgin Media Payments Ltd. If you would like paper bills, the fee is £1.75 a month for cable and £1.50 a month for mobile. Further terms and conditions apply. See sections below for more Legal Stuff.
Remedies: If you have experienced a problem with Virgin Fibre caused by Virgin Media's failure to exercise reasonable care and skill in providing Virgin Fibre to you then legal remedies are available including the right to require a price reduction by an appropriate amount. For more information about when legal remedies are available to you visit https://www.citizensadvice.org.uk/
Netflix: Netflix subscription required at extra cost.
Netflix Streaming: Source: https://ispspeedindex.netflix.com/country/uk/. Netflix ISP Speed Index compares performance of major ISPs and lists the average prime time bitrate for Netflix content streamed to Netflix members during a particular month for major ISPs. Virgin Media leading ISP for past 12 months.
Separate contracts apply to your cable and mobile services.
Please note standard charges apply, please check with your network operator for rates.
For details about how much it costs to call our team from a Virgin Media home phone, visit virginmedia.com/callcosts. Call costs from other networks and mobiles vary.
† TV channel subject to regional variation.