Skip to main content
Savour all the action from the Premier League and more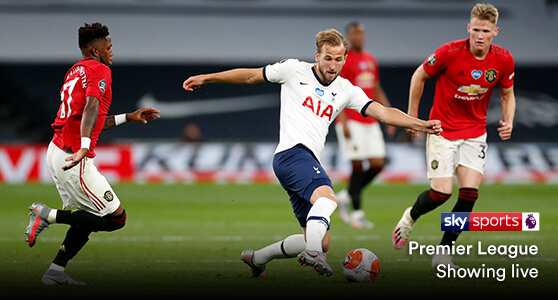 Sky Sports Collection
Sky Sports brings you all the thrills and spills of live Premier League games as well as the Championship, League One and Two, and the Scottish Leagues.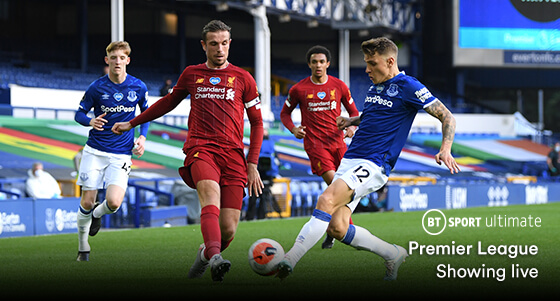 BT Sport Collection
Tune into some of the biggest games on the planet with action from the Premier League, UEFA Champions League, UEFA Europa League and the Emirates FA Cup.


And there's even more…
Catch football matches from all over the world with Eurosport and Premier Sport, and keep up to date with all the goings on at Manchester United and Liverpool FC with their exclusive channels.


Enjoy all the glory and drama with our brilliant bundles
Sports imagery © Getty images

The legal stuff

Up to £436 less than Sky
Package variant

Bigger bundle + Sports

Sky Triple

BT Triple

TalkTalk Triple

Broadband Package

M100 (108Mb)

Superfast (59Mb)
Broadband Boost

Superfast Fibre Essential (36Mb)

Unlimited Fibre 35Mb

TV Package

Virgin TV V6

Sky Q 1TB

YouView+

TV Plus Box

TV Channels

Maxit TV
230 channels

Entertainment
300 channels

Classic bundle
Freeview + AMC
70 channels

Entertainment Boost
104 channels

Sports Channels

BT Sport Pack (HD & 4K)
Sky Sports bundle (HD)

Sky Sports Pack (HD)
BT Sport Pack (HD)

BT Sport Pack (HD)
2 x Sky Sports (SD)

Sky Sports Pack (SD)
BT Sport Pack (SD)

Phone Package

Talk Weekends

No calls included

Talk Weekends

Free Anytime Calls

Monthly offer price

£65 for 18 months

£96.50 for 3 months,
then £103 for 9 months,
then £107.99 for 6 months

£80.99 for 3 months
£87.49 for 21 months

£82.99 for 6 months,
then £101.99 for 12 months

Contract length

18

18

24

18

Total Cost in the first 18 months

£1170.00

£1,216.50

£1,030.38

£1,109.88

Average Monthly Cost in the first 18months

£65.00

£101.38

£85.87

£92.49

VM Saving over 1 Year

£436.50

£250.38

£329.88

Additional subscription at extra cost required for Prime Video. Save £436 based on the cost of Bigger Bundle + Sports (currently £65 a month). The comparison is based on 12 months with Virgin Media when compared to 12 months with Sky. VIRGIN MEDIA CABLED AREAS ONLY. £35 set-up fee & £30 engineer installation fee may apply. Subject to survey, network capacity, status & credit checks. Check if your home's connected at virginmedia.com. 12 month minimum term. Bigger + sports £110 per month from month 13. Save up to £436: Based on cost of Bigger + sports (£65) vs. Sky (£ 101.38 per month) in first 12 months of contract. Further Legal Stuff applies. Go to virginmedia.com/legalstuff for details.

Prices may change at any time during the contract.
New customers only. SERVICES ONLY AVAILABLE IN VIRGIN MEDIA NETWORK AREAS. Subject to survey, network capacity and credit check. A minimum period applies to the services, please check basket for details.
What is a minimum period? When you take a service from us you will be agreeing to commit to taking that service for a minimum amount of time (e.g. 12 or 18 months). We call this a minimum period, minimum term or minimum commitment period but they mean the same thing. Please check your basket for details of the minimum period that applies to the services you have chosen.
What if I cancel or move home? If you cancel during the minimum period you may need to pay an Early Disconnection Fee, including where you move to a property outside of the Virgin Media Network area – this is because you will be asking to cancel your services early. The Virgin Media network does not cover all of the UK – please use our post code checker by clicking here to check availability. You can find out more details on the Early Disconnection Fee and process by visiting the Legal Stuff section of the website here. For the full terms and conditions please click here.