Skip to main content
It's your chance to win some of the best gadgets, as we celebrate the very latest in new mobile tech

By Virgin TV Edit
It's coming up to Christmas, and what better time for a HUGE giveaway of goodies? We can't claim to be actual Santa, but we've got a pretty big stack of fabulous prizes you can win to make this a merry month!
If you're anything like us you'll be gobsmacked by the amazing features you can find on the latest smartphones, from ultra-high-resolution cameras with superb photo-editing abilities to super-sharp screens and incredible battery life. And OPPO, who entered the UK phone market three years ago and have an impressive range of smartphones, smartwatches and headphones, to name a few products, are giving away not one but THREE of their latest brilliant phones, a stylish OPPO Smartwatch plus fitness bands, in this competition exclusively for Virgin Media and Mobile customers..
We're also giving away the latest and just released smartphones from vivo and Fairphone, who are also providing a stunning Dutch-style bicycle to get you moving in the new year! If that wasn't enough, how do you fancy a Sony entertainment bundle including the latest Xperia smartphone and superior-quality wireless headphones!
Read on to find out more about these fab prizes and how you can enter.
Win the OPPO Find X3 Pro smartphone and more great OPPO prizes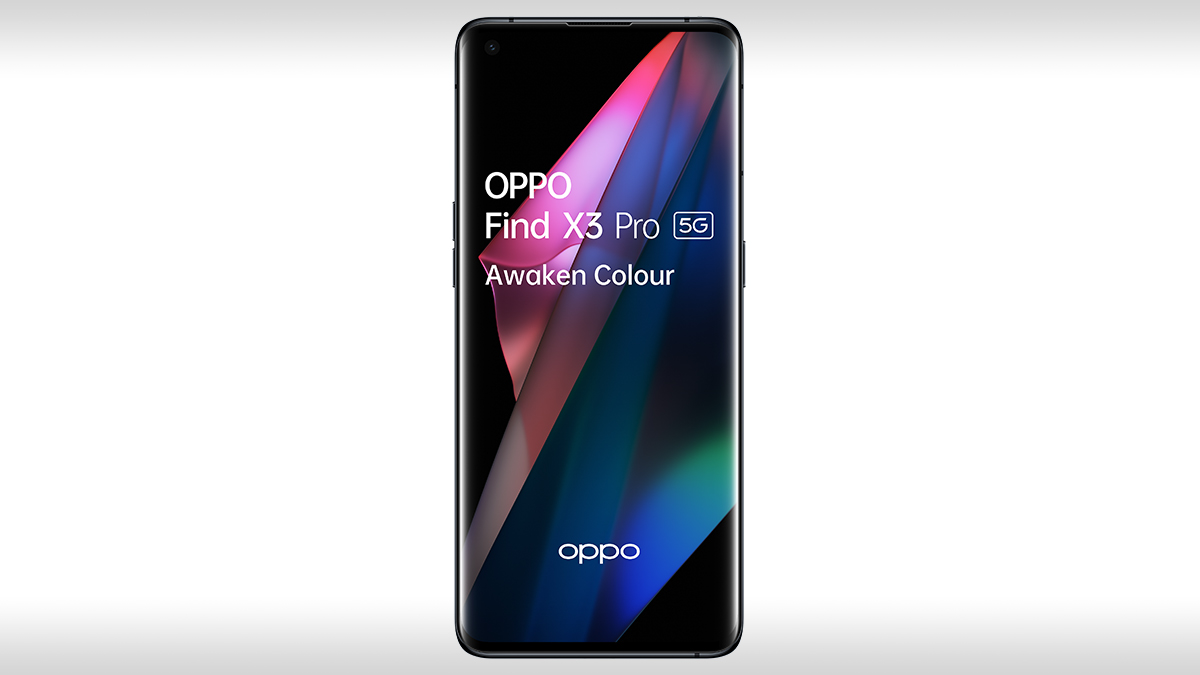 With the amazing OPPO Find X3 Pro, you can truly awaken colour. With its incredible spectrum of over a billion colours, it can create rich, vibrant photos you'll barely believe aren't the real thing! Its ultra-wide-angle lens expands the field of vision of your shots and means no distortion at the edge of images, making it easier to take top-quality landscape photos and group shots, and it also has a microlens to allow you to capture tiny details up close.
With superb performance, plus a fast charge feature so you never have to slow down, the OPPO Find X3 Pro is available on Virgin Mobile 5G from £37 a month, with zero upfront costs – and you can win one of these high-performing smartphones simply by entering our competition.
There are other superb prizes on offer from OPPO too, including two OPPO Find X3 Neo 5G smartphones. With its superb video camera and onboard editing software, this phone allows you to unleash your inner film-maker. If you prefer to wear your tech on your wrist, we're also giving away two impressive OPPO 46mm Watches with Wi-fi, allowing you to track your health, check the weather and stay on top of your messages at a glance. For the fitness fanatics, we have an incredible 15 OPPO Bands to give away, the stylish fitness band that allows you to monitor all your activity and keep track of your exercise with ease.
Win the new Fairphone 4 smartphone or a Dutch-style Roetz bike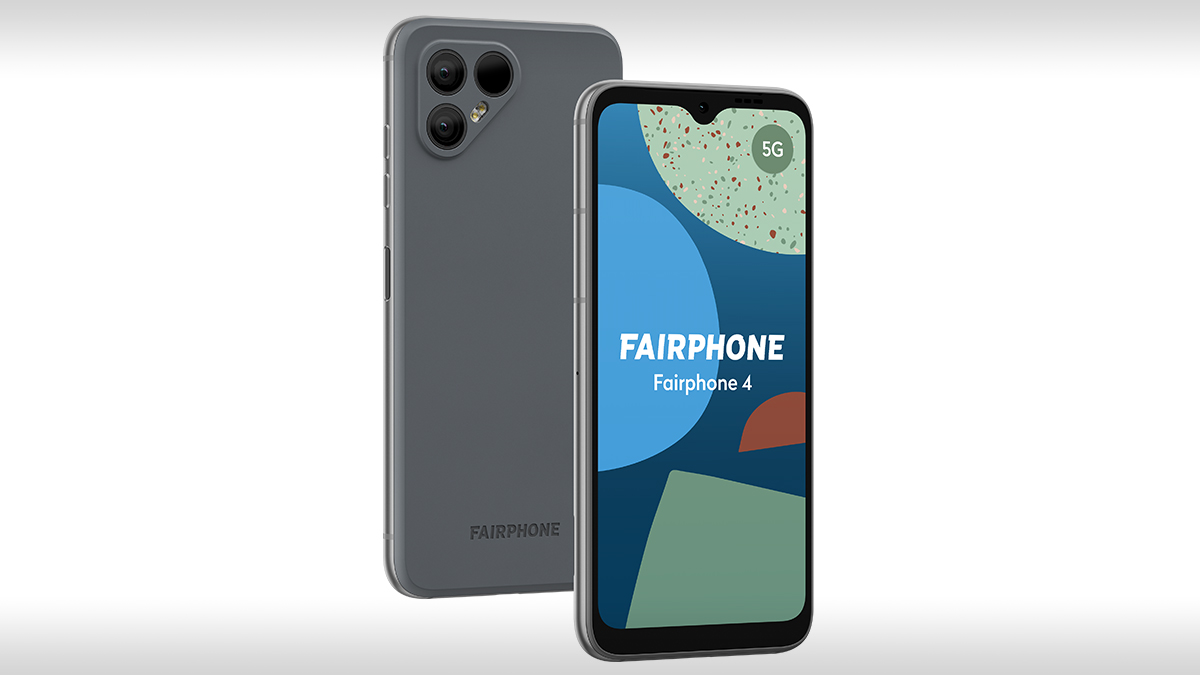 Fairphone is the world's most sustainable phone brand, and the new Fairphone 4 phone take this to even higher levels. It has a superb dual camera, impressive 5G performance and battery life, but it's also made with aluminium from ASI certified vendors with a 100% recycled plastic back cover. Fairphone is also the only smartphone manufacturer to use Fairtrade gold. The most sustainable phone is one you can use for years, so not only does the Fairphone 4 come with a five-year warranty, it's also easy to open so you can swap out the display or battery yourself. Fairphone won the Coolest Dutch Brand 2020 award so, if you're after a super stylish and sustainable smartphone, that's different from the crowd, look no further.
The Fairphone 4 is available on Virgin Mobile for £23 per month with zero upfront costs – but you can win one of these fantastic smartphones in our competition.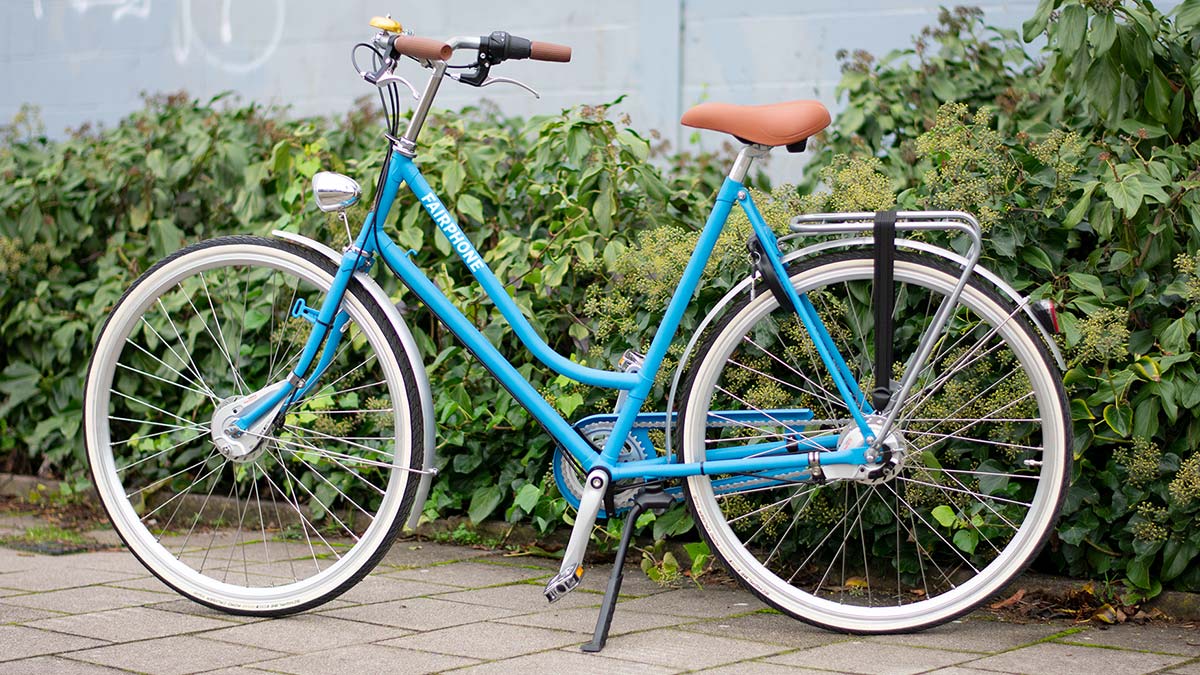 Also bolstering Fairphone's sustainability credentials is the bike it has designed and built in collaboration with Roetz, another Dutch brand committed to the same principles. Roetz reuses old parts and materials to keep tons of bikes in circulation that might otherwise be discarded. The Fairphone Roetz bike is a smart Dutch-style commuter cycle with LED lights, seven gears, an Axa lock and a phone holder – and it could be yours if you enter!
Win the new vivo Y52 5G – our most affordable 5G smartphone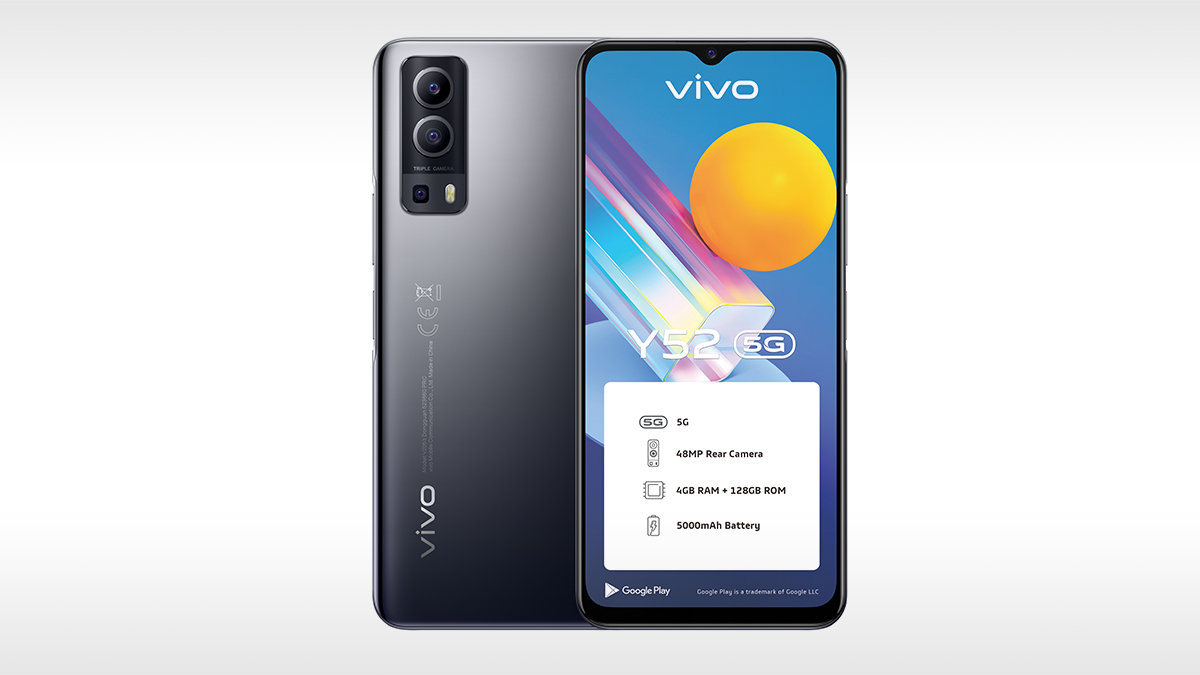 After an impressive smartphone at a great price? The slim, lightweight new vivo Y52 5G has a large high-resolution screen for you to enjoy all your favourite shows and movies with a 5G connection, while its 48MP multi-scenario camera system allows you to create top-quality shots you'll want to keep for ever. This superb bang-for-your-buck phone is the first offering from vivo in the UK and is available on Virgin Mobile for just £14.50 a month – with zero upfront costs. Hurry! Limited-time offer – claim a £100 Amazon.co.uk Gift Card when you purchase the vivo Y52 5G (limited to the first 200 customers). Our lucky readers could also win one of three vivo Y52 5G handsets in our competition too.
Win a Sony Xperia 5 III smartphone and Sony wireless headphones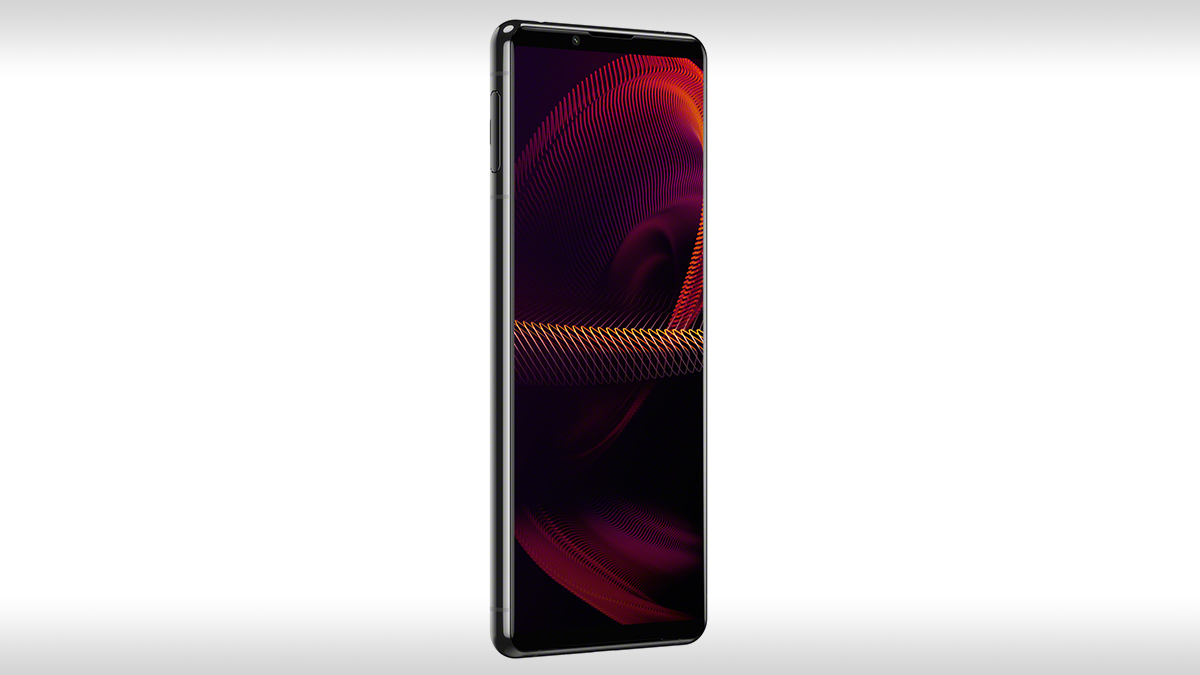 The new Sony Xperia 5 III smartphone brings a whole new gaming experience to the palm of your hand. With a 21:9 CinemaWide display, a 120Hz refresh rate and 240Hz motion blur reduction, and a powerful 4,500mAh battery, it's perfect for gamers who want crystal-clear, seriously smooth play. This is also the world's first smartphone with variable telephoto lens and dual PD sensor in one, while a host of other camera features also help the phone to create perfect pictures.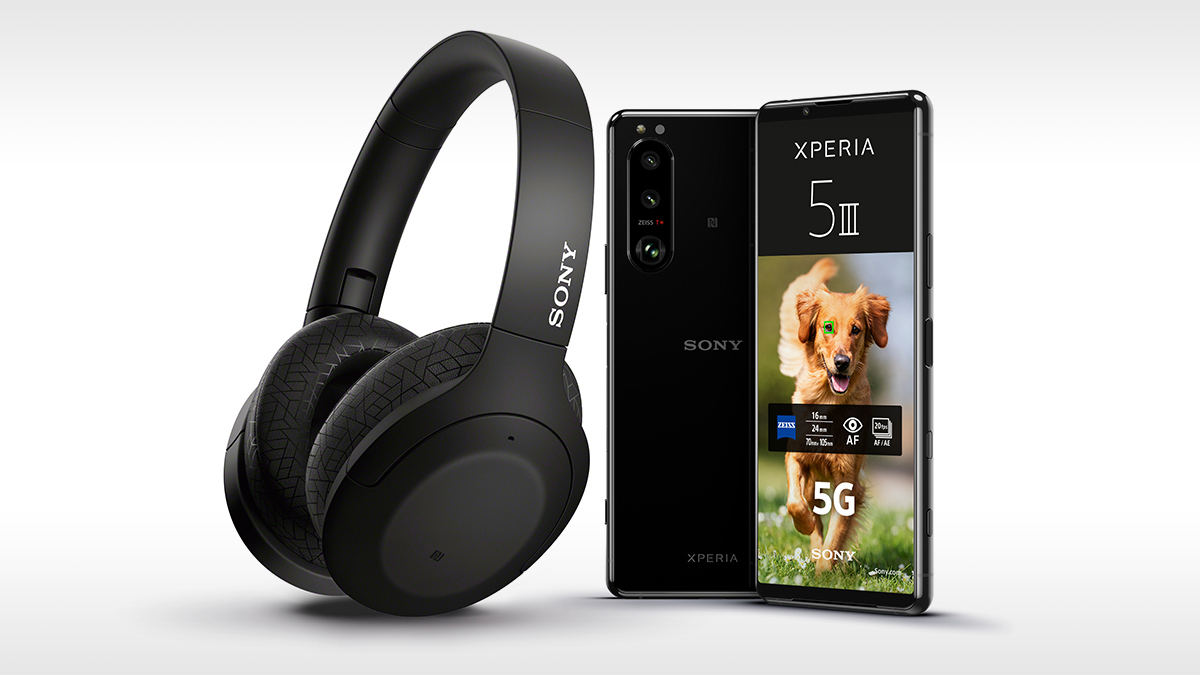 The Xperia 5 III also boasts excellent-quality audio, which you can enjoy on the Sony WH-H910N wireless noise-cancelling headphones that come bundled with the phone for free. This fantastic entertainment bundle is available on Virgin Mobile from just £31 a month – with zero upfront costs, and you could win that very bundle in this competition!
Prize draw time
This massive giveaway features a huge array of prizes to be won – 27 in fact. So here's a quick breakdown of the marvellous selection of prizes you could win in our prize draw:
An OPPO Find X3 Pro smartphone


One of two OPPO Find X3 Neo smartphones


One of two OPPO smartwatches with Wi-Fi


One of fifteen OPPO fitness Bands


A Fairphone 4 smartphone


A Fairphone-branded Roetz bike*


One of three vivo Y52 smartphones


A Sony Xperia 5 III smartphone with Sony WH-H910N wireless headphones
How to enter
To enter the competition, answer the following question:
How long ago did OPPO enter the UK market?
A) One year
B) Three years
C) Eight years
Email your answer – A, B or C – to VirginTVEdit@virginmedia.co.uk with Virgin Mobile Christmas Giveaway in the subject line by 11.59pm on Wednesday 15 December.
Please include the following details:
Your answer
Your first and last name
Phone number
Address
Good luck!
Virgin Mobile Christmas Giveaway Competition Terms and Conditions (Promotion)
1. Open to anyone aged 18 or over and resident in the United Kingdom except employees of Virgin Media Limited, their immediate family members and anyone professionally connected with this Promotion.
2. The Promotion closes at 11.59pm on 15th Dec 2021. Entries received after the closing date will be invalid. Maximum of 1 entry per household.
3. To enter the Promotion you must answer the question listed in Virgin TV Edit correctly by sending an email to VirginTVEdit@virginmedia.co.uk and ensure it contains the following details:
• Your answer
• Your first and last name
• Phone number
• Address
4. There are 27 prizes:
• x1 OPPO X3 Pro Smartphone
• x2 OPPO X3 Neo Smartphone
• x2 OPPO 46mm Wi-Fi Smartwatches
• x15 OPPO fitness Band
• x1 Fairphone 4 Smartphone
• x1 Limited Edition Roetz Unisex Bike (Fairphone branded). The winner will be required to provide their passport number as shipping and manufacturing of the bike is handled by Roetz-bikes. For any warranty, repairs or support, please send an email to info@roetz-bikes.nl
• x3 Vivo Y52 5G Smartphone
• x1 Sony Xperia 5 III Smartphone
• x1 Sony Wireless Headphones
5. There will be 27 winners.
6. The winner will be selected at random from all valid entries received and will be notified by no later than Friday 17th December 2021. You will be notified if you have won a prize by phone or email and must claim your prize within 2 working days after having been notified.
7. Promoter is Virgin Media Limited. General Terms and Conditions apply, see here.
8. We will only use your data in line with applicable data protection legislation (including but not limited to General Data Protection Regulations) and subject to our Privacy Policy. We will not pass on your personal information to third parties except in accordance with these terms and conditions or where we are required to disclose that information in order to comply with any legal or regulatory requirements.
9. Virgin Media reserves the right to cancel and/or amend these terms and conditions and/or the Prize Draw at any stage but we will only do so for reasons outside of our reasonable control. We will endeavour to minimize the effect of such cancellation or amendment on participants in order to avoid disappointment, which may include providing an alternative Prize if the original Prize becomes unavailable for any reason.
10. The name and county of the winner will be made available for a period of 1 month after the closing date. To receive this, please send a Subject Access Request marked 'Virgin Mobile Christmas Giveaway Draw' to: Griffin House, 161 Hammersmith Road, Hammersmith, London W6 8BS.
11. Virgin Media and its agents shall not be responsible or liable to compensate the winners for any loss, damage or consequential damage of any nature in contract, tort (including negligence) or otherwise caused by acceptance of these terms and conditions and/or in connection with the Prize (to the extent permissible by law).
12. These terms and conditions and any disputes or issues arising out of or in connection with them (whether contractual or non-contractual in nature, such as claims in tort, breach of statute/regulation or otherwise) shall be governed by and construed in accordance with English law. You agree to submit to the exclusive jurisdiction of the English courts to settle any disputes or issues.

Roetz-bikes: The shipping and manufacturing of the bike is handled by Roetz-bikes. For any warranty, repairs or support, please send an email to info@roetz-bikes.nl