Skip to main content
Discover the "Spacetalk Adventurer" kids smartwatch's incredible GPS capabilities, and scroll to the bottom to win one – plus discover how similar tracking features stack up on other devices
By Virgin TV Edit
When the kids are small and completely dependent, keeping them by your side is relatively simple (the word "relatively" is doing a lot of work there). But as they start to grow up and want to explore their independence, it can be an unsettling change. Thankfully, the digital age has a non-intrusive solution for parents.
The "Spacetalk Adventurer" Kids Smartwatch is designed for stylish little wrists aged 5 to 12, linking wirelessly with an app (available for free on the Apple App Store and Google Play) on your phone for setup and monitoring. There's a high-res 5MP front facing camera for selfies, a built-in mic and the ability to type out messages on the 1.4-inch display.
It's also scratch-resistant and IP67 water resistant too, and offers kids an innovative and safe way to stay in touch.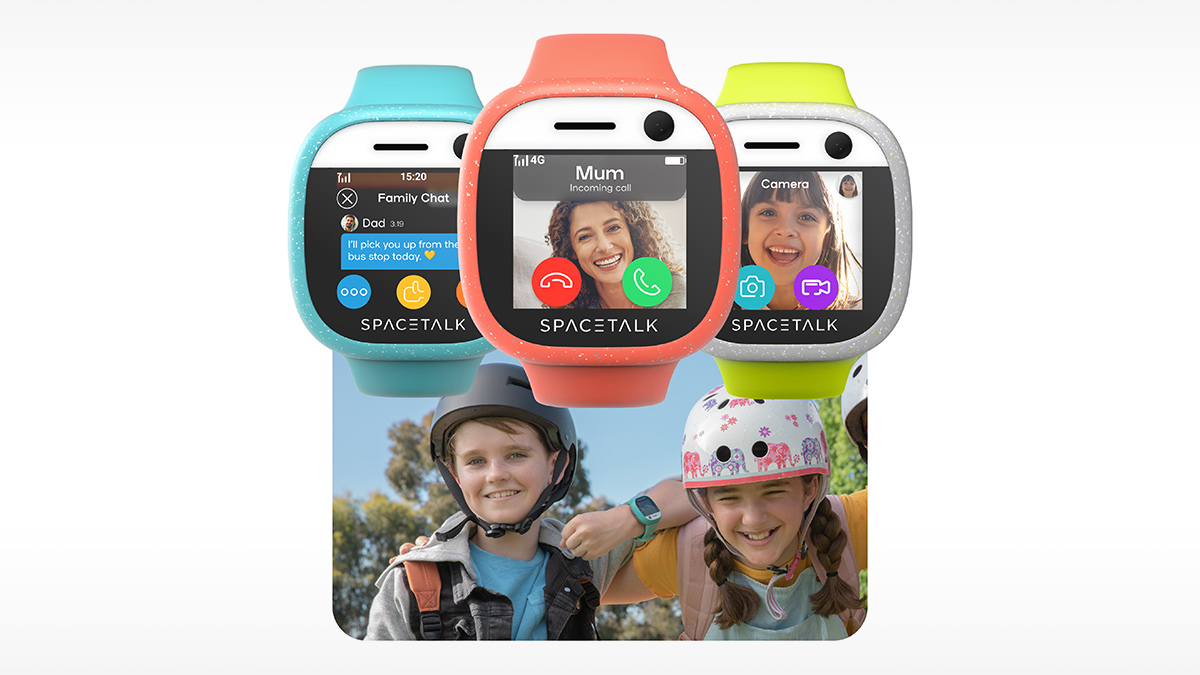 But it's the safety features you'll really love. The smartwatch gives them access to approved contacts, for calls and messages within safety parameters set by parents. You can disable activity on the watch if it's school or bedtime. It also allows you to see where they are via the watch's GPS – for peace of mind they've made the bus or got to school safely in real-time. You can also enable an SOS contact for emergencies. All ideal as the kids head back to school this September.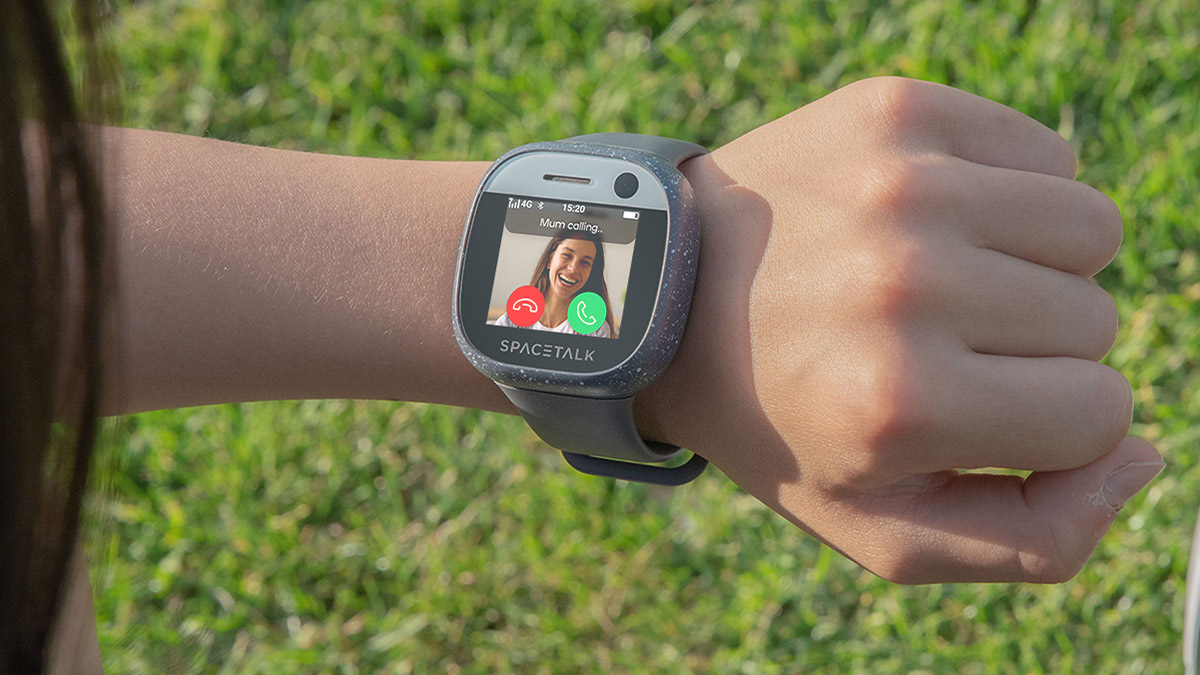 You can do all that through the free Spacetalk app, and for Virgin Mobile customers, the app subscription is at no extra cost – saving up £95.76 over 24 months, or £143.64 over 36 months.
At £12 per month with 1GB of data on a 36-month contract and with 4G network capability, the new Spacetalk Adventurer Kids Smartwatch, available in Midnight, is an affordable way to locate your kids with GPS when your little one's not by your side.
Location sharing is really handy if you're meeting in a big, busy place. Or if you want to keep tabs on friends and family members on their way home. Want to know how to do it on devices for big people? here's how:
Apple iPhone, iPad and iWatch location services
On all mobile Apple devices, you'll find an app called "Find My" (formerly "Find My Friends"). This handy app lets you do exactly what it says on the tin, and your friends can find you, too. The only caveat is that your friends have to have an Apple device, too. To get set up with location sharing, follow these easy steps.

Give the "Find My" app a tap.
Go to the "People" tab, which you'll find on the bottom left.
Tap "Share My Location".
Find the friend you'd like to share your location with – remembering this is only for Apple folk. If your contact has an Apple device, they'll be in blue. If it's greyed-out, it's probably Android.
Once you picked all your pals, hit "Send" in the top right.
Here you can choose how long you'll share your location, pick between an hour, until the end of the day, or forever.
You'll now see the friends you've chosen to share location in the "People" tab or "Info" on a friend's contact information.
Android location services
Just like Apple, Google has a way of location sharing, which most people don't know about. That said, it's on an app you may have heard of – Google Maps. To share your location with a friend directly, open up the Google Maps app on your Android phone, and follow the steps below.

Tap your picture in the top corner.
On the menu you'll see "Location sharing" – hit that.
You'll see a disclaimer from Google which contain some extra info.
Have a read, and if you're happy, tap the "Share location" button.
Choose how you'd like to share your location – it can be via email, SMS, WhatsApp, or directly via Google Maps, if your contact has previously set it up.
If you can't see the person you'd like to share with, tap "More" by scrolling to the right.
When you find them, choose how long you'd like to be visible from the drop-down menu – you can choose how many hours, or until you turn it off.
Tap "Share".
If you'd like to where they are, tap the "Request" button and they'll receive a link.
WhatsApp location services
Apple and Android users might be divided, but there's one thing they share – WhatsApp. With 30.1 million monthly users in the UK, it's a common ground and a good workaround for friends who want to share their locations with those who don't have the same phone as them. This is how you do it:

Open the conversation in WhatsApp, with whom you'd like to share your location.
Tap the paperclip in the textbox.
Choose "Location".
If you're happy with the disclaimer, tap "Continue".
Once your map shows the correct location, tap "Share live location"*.
Read the next disclaimer, and tap "Continue" if you're happy.
Choose how long you'd like to share your live location – 15 minutes, 1 hour, or 8 hours.
You'll see a mini-map in the conversation stream with your face on it.
If you'd like to stop sharing location, just tap "Stop sharing".

*If you'd like to share a one-off pinpoint on your map, select "Send your current location" in place of step 5.

Win a Spacetalk Adventurer Kids Smartwatch
We're giving one lucky winner the chance to take home a Spacetalk Adventurer Kids Smartwatch. With a 5MP front facing camera and instant messaging, your little one will love it. All you need to do to be in with a chance of winning is answer this question:
All three of these names are famous adventurers, but only one of them is a real person. Who is it?

A) Indiana Jones
B) Captain Nemo
C) Amelia Earhart

Email your answer – A, B or C – to VirginTVEdit@virginmedia.co.uk with Spacetalk Competition in the subject line by 11.59pm on Wednesday 8 September, and don't forget to include the following details:
Your answer
Your first and last name
Your phone number
Your home address
Good luck!
Virgin Media Spacetalk Adventurer Kids Smartwatch Competition Terms and Conditions (Promotion)
1. Open to anyone aged 18 or over and resident in the United Kingdom except employees of Virgin Media Limited, their immediate family members and anyone professionally connected with this Promotion.
2. The Promotion closes at 11.59pm on Wednesday 8th September 2021. Entries received after the closing date will be invalid. Maximum of 1 entry per household.
3. To enter the Promotion you must answer the question listed in Virgin TV Edit correctly by sending an email to VirginTVEdit@virginmedia.co.uk and ensure it contains the following details:
• Your answer
• Your first and last name
• Phone number
• Address
4. There is 1 prize: Spacetalk Adventure Kids Smartwatch
5. There will be 1 winner.
6. The winner will be selected at random from all valid entries received and will be notified by no later than 13th September 2021. You will be notified if you have won a prize by phone or email and must claim your prize within 5 working days after having been notified.
7. Promoter is Virgin Media Limited. General Terms and Conditions apply, see here.
8. We will only use your data in line with applicable data protection legislation (including but not limited to General Data Protection Regulations) and subject to our Privacy Policy. We will not pass on your personal information to third parties except in accordance with these terms and conditions or where we are required to disclose that information in order to comply with any legal or regulatory requirements.
9. Virgin Media reserves the right to cancel and/or amend these terms and conditions and/or the Prize Draw at any stage but we will only do so for reasons outside of our reasonable control. We will endeavour to minimize the effect of such cancellation or amendment on participants in order to avoid disappointment, which may include providing an alternative Prize if the original Prize becomes unavailable for any reason.
10. The name and county of the winner will be made available for a period of 1 month after the closing date. To receive this, please send a Subject Access Request marked 'Spacetalk Watch Draw' to: Griffin House, 161 Hammersmith Road, Hammersmith, London W6 8BS.
11. Virgin Media and its agents shall not be responsible or liable to compensate the winners for any loss, damage or consequential damage of any nature in contract, tort (including negligence) or otherwise caused by acceptance of these terms and conditions and/or in connection with the Prize (to the extent permissible by law).
12. These terms and conditions and any disputes or issues arising out of or in connection with them (whether contractual or non-contractual in nature, such as claims in tort, breach of statute/regulation or otherwise) shall be governed by and construed in accordance with English law. You agree to submit to the exclusive jurisdiction of the English courts to settle any disputes or issues.