Skip to main content
Virgin Media Speed Demons have set a new Guinness World Record for team speed. Watch the epic video to see how we're better connected
By Virgin TV Edit
It took weeks of intense training and practice runs, but Virgin Media's dedicated and highly skilled team has set the official record for skateboard speed downhill (team) – and our customers got to witness this incredible feat up close!
The team of talented boarders took to their wheeled steeds in North Yorkshire for this world record attempt. Utilising the curving, sloping forest path to build up speed and momentum, while remaining connected to one another (as is required by the rules), they recorded an unbelievable time – clocking a top speed of 52.78mph to smash the required speed of 49.7mph.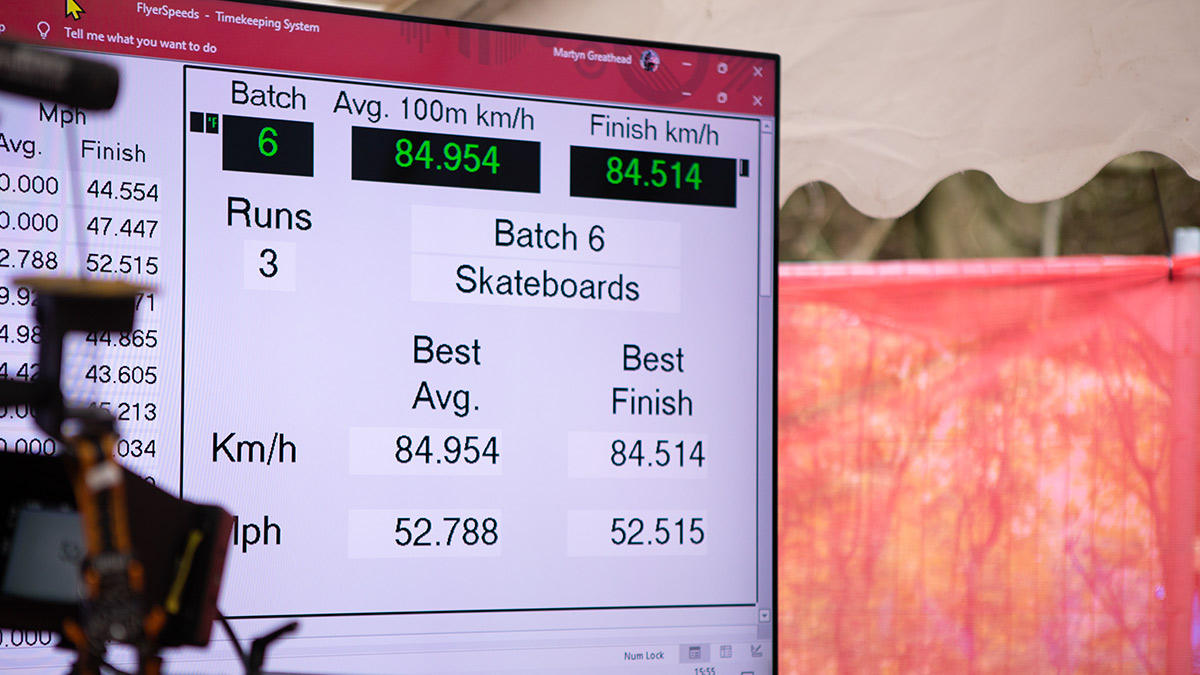 The lucky Virgin Media customers who were present on the day via our previous prize draw got to be part of the world record attempt, making this an experience like no other. Between them they initiated the starting lights and klaxon, the arrow boards and the track lighting, fired the Boost Zone cannons, and controlled Record Zone cameras. They also wore headsets that allowed them to hear the skaters and support team – making the benefits of teamwork and staying connected evident to everyone in attendance.
The 15 lucky winners and their guests also enjoyed two nights at the luxury Ravel Hall Hotel, with food and drink included, and had the opportunity to enjoy activities like golf and falconry, and indulge at the hotel's spa. Further, 100 other customers won Virgin Experience Day vouchers, which could be exchanged for everything from driving experiences and top-tier sport events to fancy afternoon teas and city breaks.
Team leader Peter Dashwood-Connolly said: "I've wanted to set this record for a long time and the Virgin Media Speed Demons have trained so hard to make this happen. It feels great to go down in history as a multiple Guinness World Records title-holder, and we'd like to thank Virgin Media for giving us this opportunity and the tools to help us become record-breakers."
Watch the amazing video of the Virgin Media Speed Demons' record-breaking endeavour.



The Guinness World Records title was achieved in association with Virgin Media's "We're better, connected" campaign that celebrates the power of connectivity in bringing people together – as seen in Skater Girl, Virgin Media's TV advert in which a young female skateboarder take inspiration from online videos and connects with her peers both online and in real life to spur her on.
Virgin Media's hyperfast network, with gigabit speeds now available to more than 15.5 million homes across the UK, gives households the power to stream in Ultra HD, game, host video calls, and surf the internet at high speed.