Skip to main content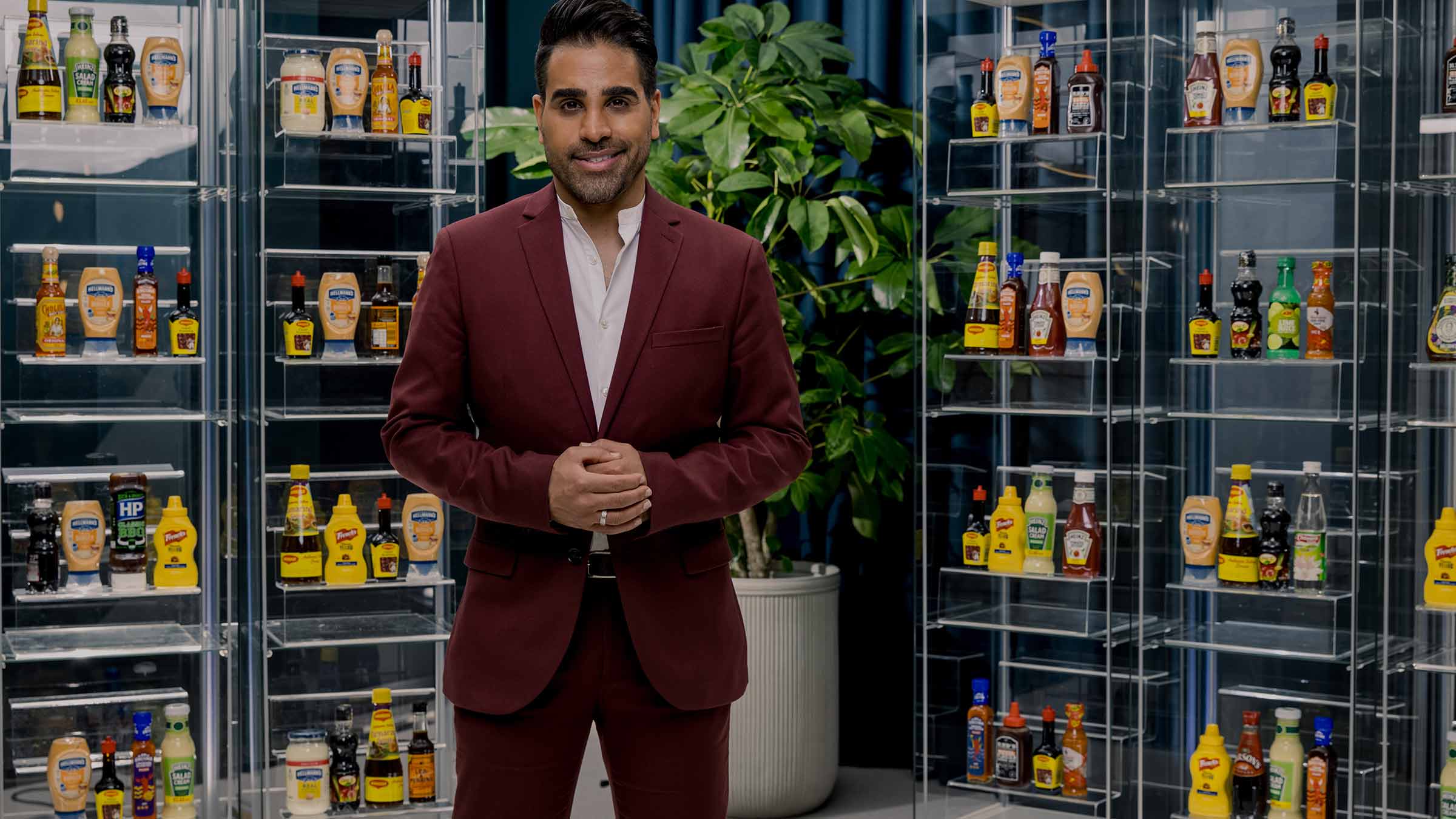 As Extreme Food Phobics comes to W, the medical professional, presenter and author discusses the show's "cupboard of doom", plus giving ourselves a break (occasionally with a piece of cake)

By Laura Rutkowski, Staff Writer
It's incredibly comforting to know that Dr Ranj, a man (and working paediatrician) who spends so much time promoting healthy eating, has been comfort eating (and drinking) his way through the pandemic, just like the rest of us. "It's pretty normal to gain weight during the pandemic and I have done," he admits.
"Your body panics and you're stressed. You know there's so much going on in your life that food is the last thing you want to worry about." As restrictions are lifted, he advises: "Don't go from zero to hero. It's small sustainable changes. It's probably not going to go smoothly, so give yourself a break. As long as you're heading in the right direction, you're gonna be OK."

The advice is familiar for anyone who has watched diet shows before – but it will resonate in a different way with the individuals featured in Extreme Food Phobics, a new show on W. In the series, Dr Ranj meets people with food phobias. Some are terrified of mayonnaise or gag at the sight of lasagne, while others find the idea of trying something new nauseating, or haven't touched a fruit or vegetable in years.
"Picky eaters" they are not.
An alarming statistic from the series is that one in 20 Brits have a food phobia so pronounced it's affecting their health. "I found that fact just as shocking as you," Dr Ranj says. "When I started filming this series, I don't think I appreciated just how many people experience some sort of food phobia."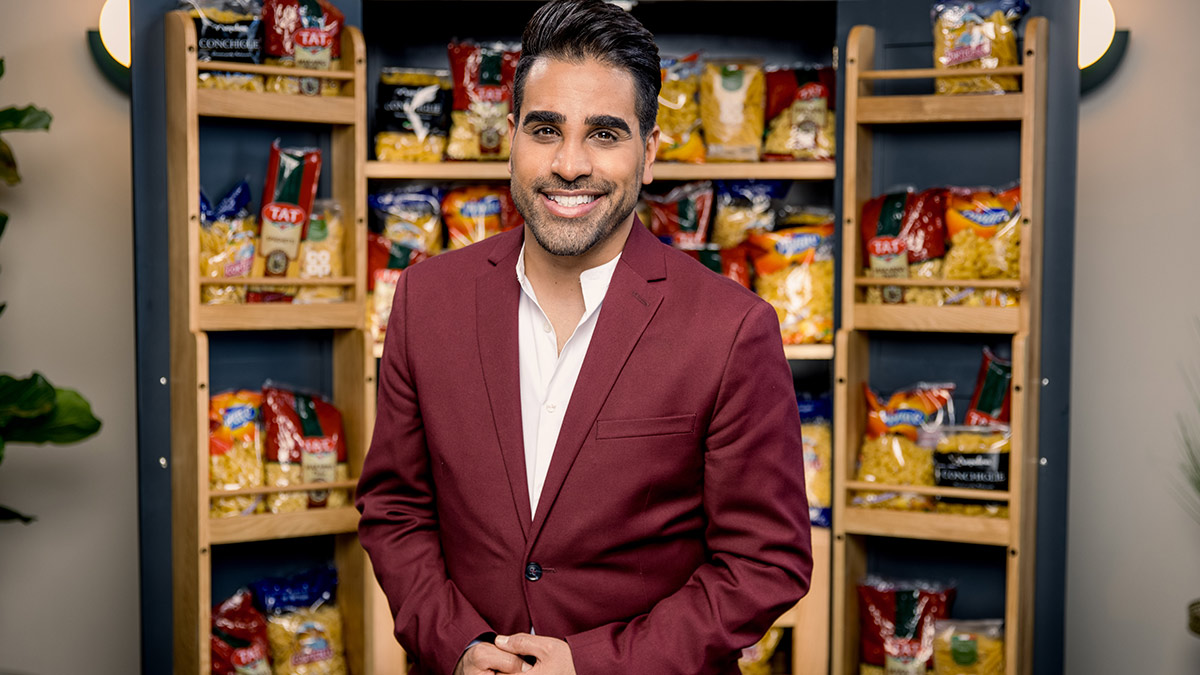 Dr Ranj Singh gives us a penne for his thoughts

This doesn't apply to eating disorders like anorexia or bulimia, which need specialist help. Dr Ranj describes a food phobia as "any restrictive/disordered eating behaviour that affects your life and is likely to have an effect on your body, be it medical or psychological". Complications range from heart disease, cancer, obesity and anaemia to lack of energy, feeling tired all the time, type 2 diabetes and mental health issues.
The show aims to tackle food fears in just a day.
Stage one is the diagnosis, where Dr Ranj shows the participants the "cupboard of doom", as he calls it. They're confronted with their diet in a confined cupboard to witness just how restrictive their diet has become. Crisp-lover Lee, in episode 1, is shown rows and rows of the salty treat (he gets through 80 packs a week). Other cupboard reveals include garlic bread, loaves of bread, chicken, chips and 300-odd Yorkshire puddings.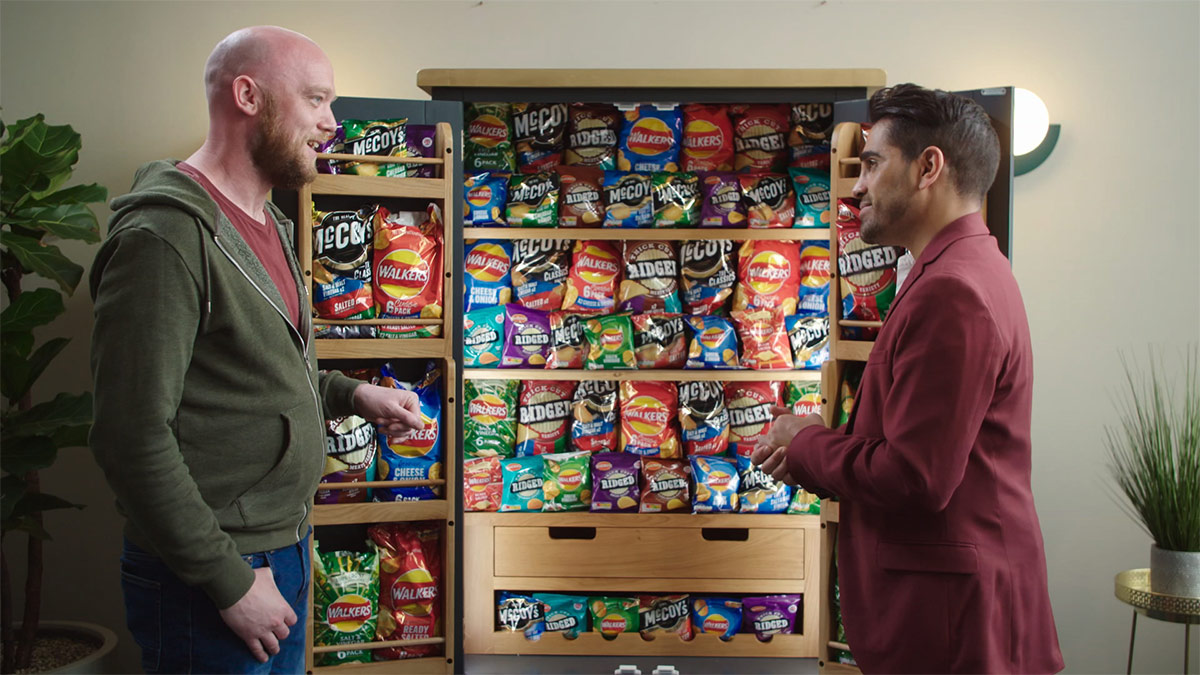 Lee, 33, never eats fresh fruit or vegetables and lives mainly on a diet of chips, beans and… crisps

Stage two involves aversion therapy, where the person must come face-to-face with the food they're afraid of, while stage three is the intervention, with expert counselling, until they reach stage four, the family banquet, where they can (hopefully) enjoy a meal with a loved one.
But is one day really enough to make someone conquer their lifelong food phobia? "Less than one day!" Dr Ranj says – often in just five or six hours, in fact. "This is the most exciting and surprising part of this show. That's how incredible this therapy is. It just goes to show that lifelong conditions like this can be turned around relatively quickly, if you have the right kind of help."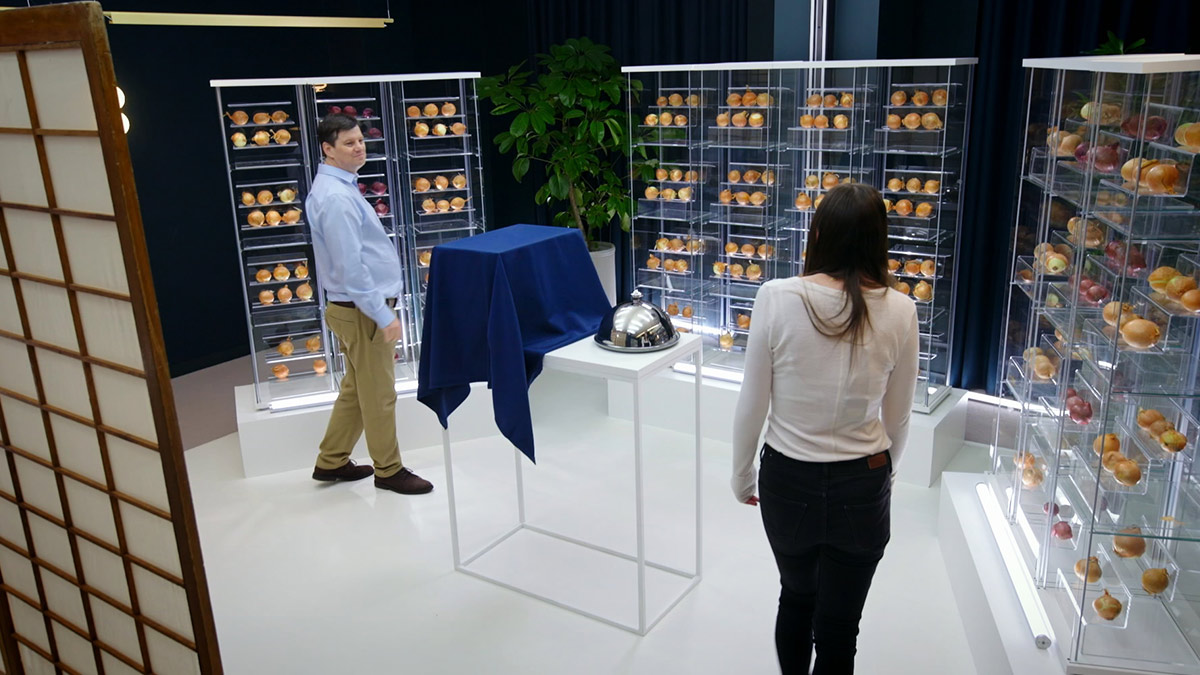 Kate, 26, faces her phobia of onions and garlic head on during aversion therapy

The first step, however, is "they have to want to change". Four weeks later, we're shown their progress, with some of the results making Dr Ranj cry when watching them back. "It's so heart-warming. It's just a really, really lovely thing to see when you change someone's life so dramatically – just through one little intervention."
Dr Raj knows that, like all of us, our relationship with food is an ongoing journey. As he speaks with us, he's popped into a cake shop, but just for a coffee. "I'm being good," he says, although he admits cake ("chocolate Guinness, lemon drizzle, anything red velvet, anything with salted caramel on it") is what saw him through lockdown. Everything in moderation, right?
Now we've picked his brain about what we put into our mouths, here's one of everything from the entertainment world that Dr Ranj is loving right now…

TV show: RuPaul's Drag Race All Stars (season 6)
Find seasons 4-6 in Apps & Games > Netflix
I'm a big Ginger Minj fan. I absolutely love Bimini, Tayce and A'Whora [from RuPaul's Drag Race UK series 2]. Lawrence Chaney is one of the funniest queens this country has ever produced – well, Scotland. I'm going to claim her for us. I actually got a Drag Race-themed birthday card this year [that said] "Ding dang dong, birthday hun!" It was brilliant.
Box Set: Shahs Of Sunset
I'm binge watching Shahs Of Sunset again. It follows Persian socialites in LA. They lead fabulous lives and they're so funny. It's like Made In Chelsea meets TOWIE meets an Iranian soap opera. I'm in love with it. I've decided my next partner is going to be Persian after this. It's incredible to get an insight into the Persian culture.
Medical drama: Holby City
Find series 22 & 23 in Apps & Games > BBC iPlayer
I try not to watch medical shows on telly because it reminds me too much of work. One that gets it right, I suppose more than others, is Holby City, although that's sadly coming to an end soon. They tend to get the emergency consultation stuff pretty spot-on, they've got decent advisors.
TV snack: Chilli Heatwave Doritos
Oh my gosh, they're so good, except your mouth hurts afterwards, you're going, "Ow." Anything spicy – absolutely.
Film: Bridesmaids
Find it in Apps & Games > Netflix
It always makes me feel good. I watched it the other day just because it's so funny. Melissa McCarthy is one of my favourite actors, especially in a comedy role. If I'm ever feeling slightly glum, I put Bridesmaids on.
App: Baby Buddy/Instagram
Most used... it's probably track and trace right now [laughs]. I use two apps a lot. The first one is a free app called Baby Buddy made by the charity Best Beginnings. They've just released their new version, which they've asked me to evaluate. It's a support app for new parents. It's got loads of really useful information, going all the way through your pregnancy to when your baby is a year old. It's like a baby bible and it's all done by experts.
The other one, which I suppose reflects the two halves of my life, is Instagram. I'm always on it, catching up, messaging people, talking about work, talking about silly stuff. I don't even think of it as an app anymore, it's an extension of my body.
Friend you always call: Janette Manrara [Dr Ranj's Strictly Come Dancing partner in 2018]
Find series 18 in Apps & Games > BBC iPlayer. Look out for series 19 of Strictly Come Dancing this autumn
We're still really, really great friends and in touch most days. We still see each other and have a good time. That's one of the amazing things that's come out of Strictly for me. I still dance for fun and for exercise.

Video game: Virtual reality
I don't play video games at all. Is that weird? I used to play them as a kid, but as a grown-up, no. I've got an Oculus VR headset. I don't play games on it, but I can explore places around the world. I may have fallen over a couple of times...

Guilty pleasure: TikTok
I spend far too much time on TikTok. It's so easy to consume and get through loads of content – honestly, I spend hours and hours and hours on it just scrolling. I'm obsessed with TikTok duets.
When is W's Extreme Food Phobics on TV?
Extreme Food Phobics airs on W/HD (CH 125/211) on Wednesdays at 8pm, with the first episode screening on 25 August. It is also available for 30 days in Catch Up > Channels > W.
The ten-part series will subsequently air every week until Wednesday 27 October.
TV channels: Channels, content and features available depend on your chosen package. Channel line-ups and content are subject to change at any time and to regional variations.
HD: HD TV set, V HD Box, TiVo box, Virgin TV V6 box or Virgin TV 360 box connected with HDMI cables required for HD channels. Number of inclusive HD channels depends on package.
Catch Up TV: Catch Up TV content available for up to 7 days or up to 30 days after broadcast, depending on content.
Netflix: Netflix subscription required at extra cost.
Interviews: Any opinions expressed in interviews are those of the interview subject and not those of Virgin Media.
Image credits: Extreme Food Phobics © UKTV