Skip to main content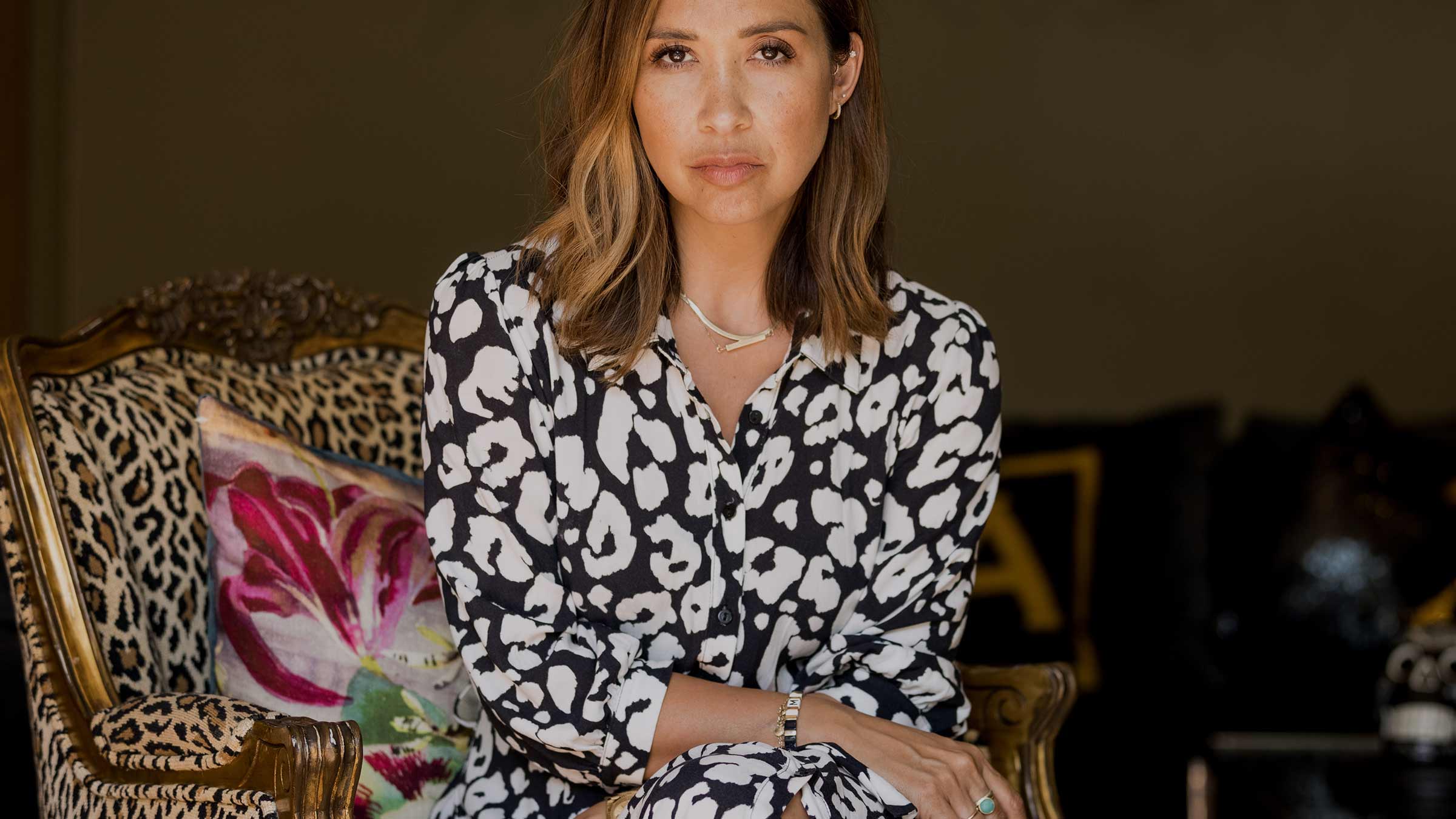 Miscarriage. Why is it so hard to talk about when it's an experience that touches so many families? Myleene Klass examines that and more in this touching and immensely personal documentary on W

By Laura Rutkowski, Senior Staff Writer
During Baby Loss Awareness Week, taking place from 9-15 October, W is airing the one-off documentary Myleene Klass: Miscarriage & Me. In it, the singer and presenter opens up about the four miscarriages she experienced while trying for a baby with her fiancé, Sim Motson.
They welcomed their son Apollo in 2019, and Myleene has two daughters, 10-year-old Hero and 14-year-old Ava, from her previous marriage. She admits she's a mum to seven, not three, including the babies she has lost.
Miscarriage is not a topic shied away from in her house. In the documentary, a particularly moving conversation takes place between her and her daughters, with her youngest, Hero, referring to her would-be siblings as "angel babies".
During an exclusive press event that Virgin TV Edit attended, Myleene said she wants this powerful and heartfelt programme (it will make you cry) to outlive her so her daughters and their friends are able to watch it and have these conversations.
"You're not reckless by bringing your children into this conversation, because my girls are in PSHE [personal, social, health and economic] lessons and learning [that] if you have sex, you will have a baby. We are misinforming our girls, our boys. Give the information [for] what you do if something goes wrong, not just when it goes right."
In the UK, one in four pregnancies end in miscarriage, which typically takes place during the first 23 weeks of pregnancy. That's 20,000 miscarriages every month, with 20% of women experiencing one miscarriage in their lifetime.
"It's such a complicated issue," Myleene says. "Then you throw in religion and culture and everything else and it is no wonder we keep quiet."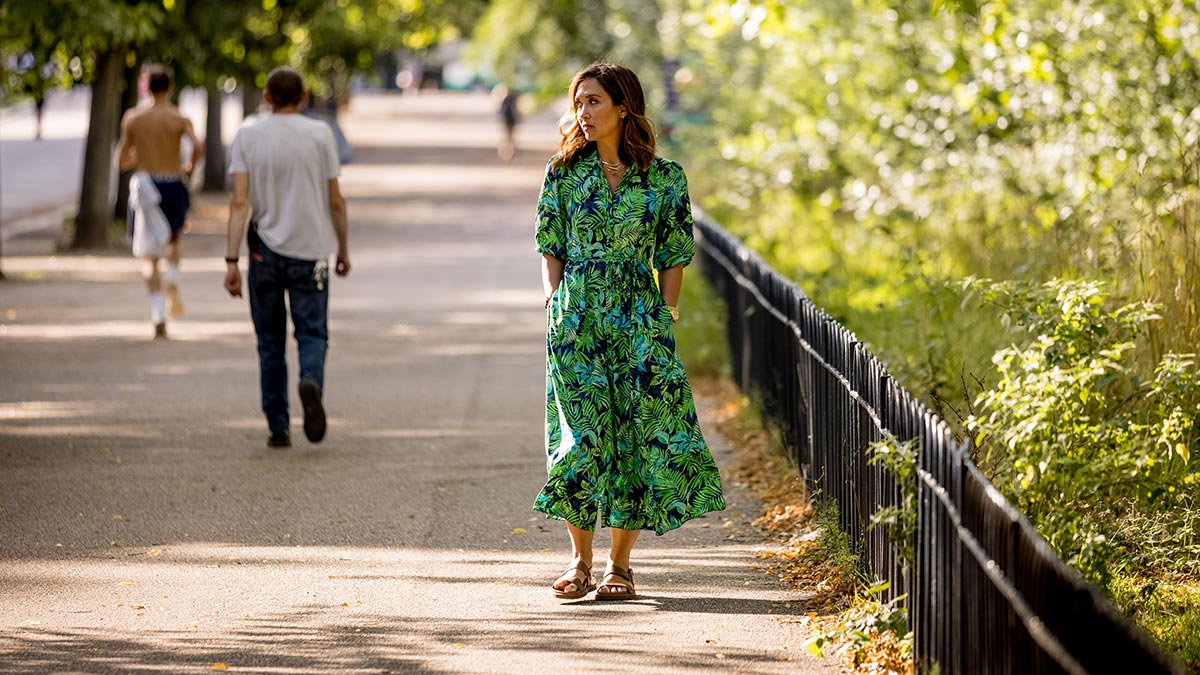 After experiencing four miscarriages, Myleene Klass says, "Normal life does resume – that's what's so beautiful about it and so cruel about it"

Myleene admits in the programme that she couldn't speak about her miscarriages for a whole year: "I couldn't even say the word. It is one word, but it is grief, it is trauma, it is sadness, it is fear. There must be a reason people can't say it."
Throughout the film, she meets women who have gone through the same thing and who have found their own ways of dealing with it. Some blog, others have set up a running club (where they eat cake together afterwards) and Myleene meets up with her aunt, who kept her own miscarriage a secret for 37 years.
"You have to tell the truth of what it's actually like, and it's pretty ugly," she says. "As a woman and as a mother you feel a responsibility to speak up when you can finally find the words."
The first time Myleene publicly spoke about her miscarriages was in an Instagram post on 15 October 2020 – Pregnancy and Infant Loss Remembrance Day.
Taking inspiration from Chrissy Teigen, who shared photos online following her miscarriage, Myleene told the story of her "four little stars in the sky". "If I'm as ballsy as I think I am, when it actually comes to saying something that really matters, it's very hard," she says. "You can look through someone's Insta and they can put a perfect life across, but there are women who are saying things every day, and they're being ignored."
Even so, it took a while for Myleene to agree to do the documentary. "I kept saying, "No, I can't do this" over and over. I think that's the reason you do something, because you're so scared of it."
She also had an open and frank discussion with partner Sim, who went on to speak to his male friends about miscarriage. "Sim is the only man in the film. I thought it was really brave of him to do this, because it's my job to be in the public eye, not his, but he's going to help so many men from being in it too," Myleene says.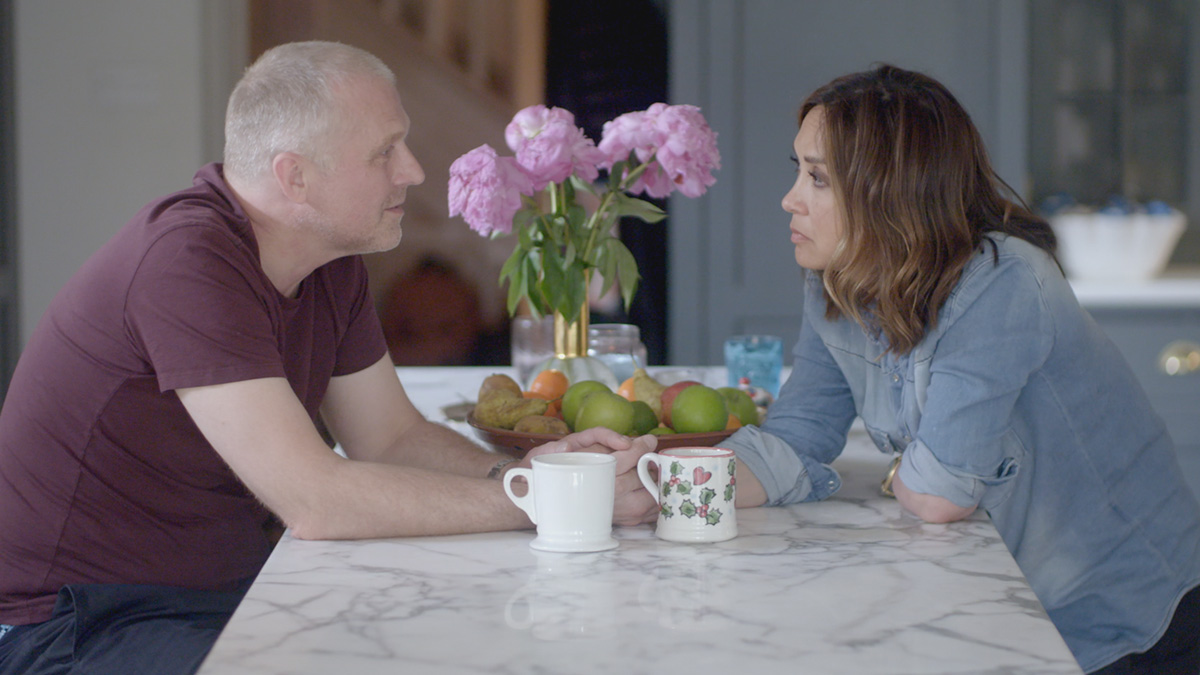 Myleene and her fiancé Sim Motson never properly spoke about her miscarriages until the documentary was made


After making the documentary, Myleene says she can now "say the word", but miscarriage is still one of the "last taboos" we have to tackle in society.

"There are so many conversations that are happening at the moment about women's reproductive health, mental health and what we should be doing with our children's health, but this conversation is not going on. Why? Because it makes everybody so uncomfortable."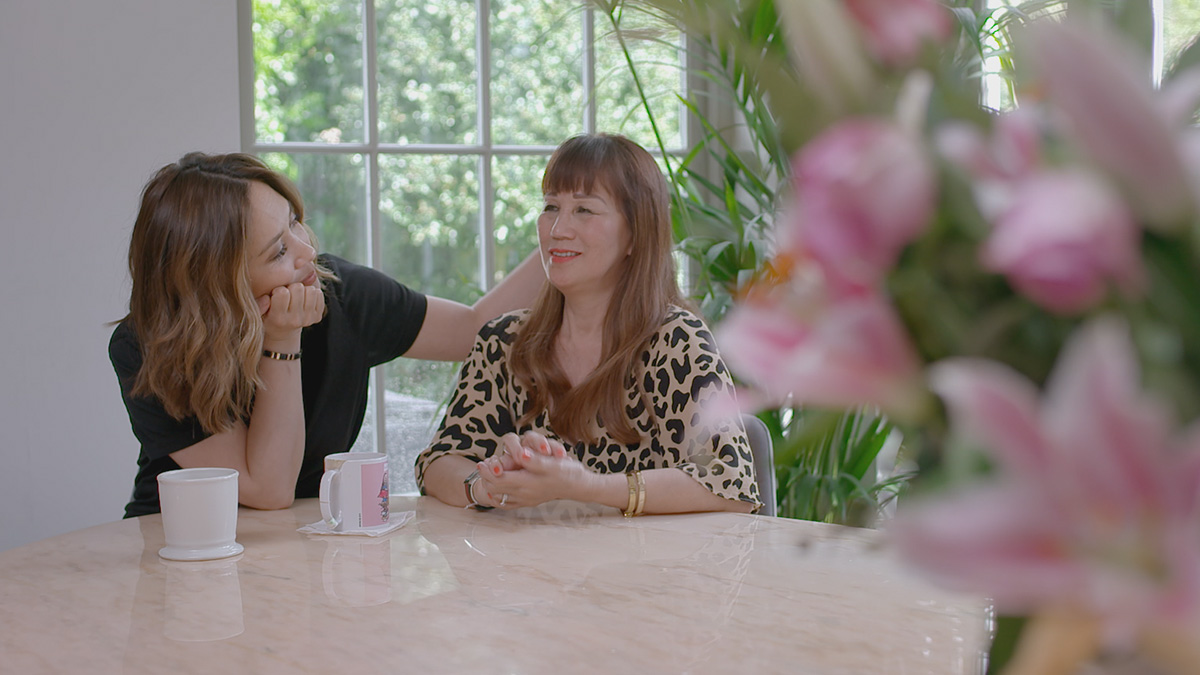 Myleene's aunt kept her own miscarriage a secret for 37 years

That's exactly why we should be discussing it, not least because of its physical and mental impact. Myleene admits her mantra was to just "crack on" and she didn't seek out any counselling. Research published in The Lancet in April debunks the myth that miscarriage is just "one of those things", stressing no woman should be told to "just try again".
Their findings discovered miscarriage doubles the risk of depression and quadruples the risk of suicide. One in five mothers and one in 12 partners experience long-term symptoms of post-traumatic stress disorder after miscarriage. There's additionally a 40% increased risk of miscarriage for Black women.
In the UK, a woman has to experience three miscarriages in a row before she receives any support, tests or treatment. "You wouldn't say to somebody, "Break your leg three more times and then we'll see what the real problem is,"" Myleene says.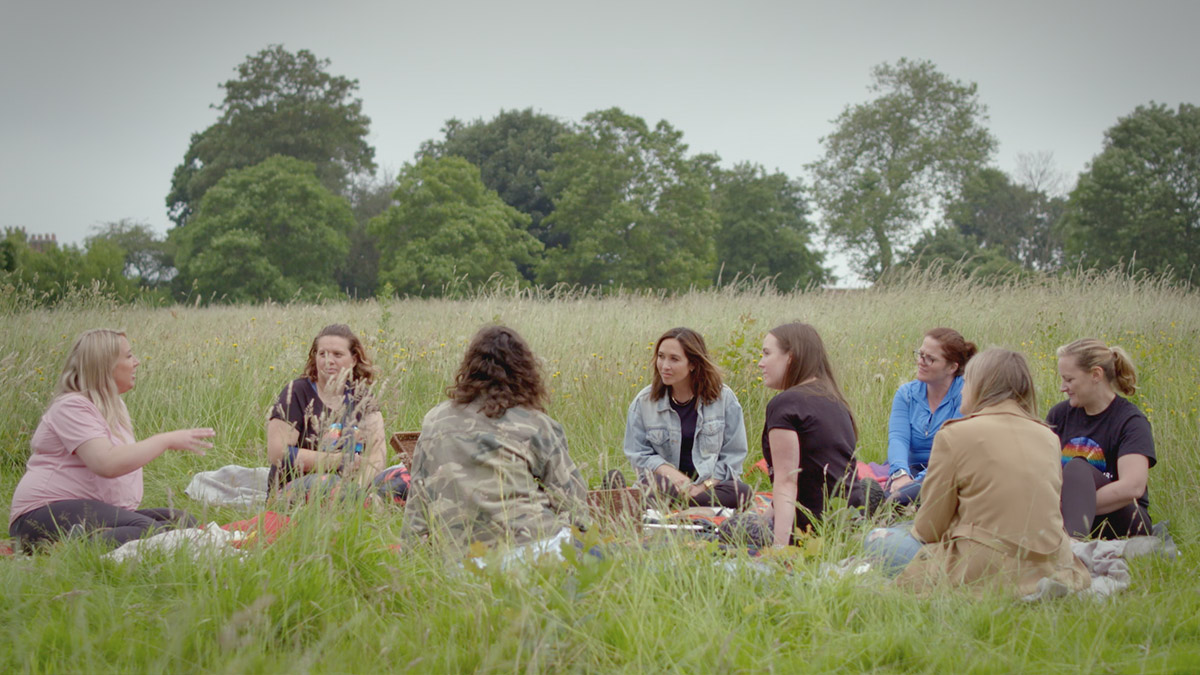 This running club is made up of women who have all had miscarriages who meet up to support one another

As well as Myleene, Chrissy, Meghan Markle and so many other brave celebrities speaking out, there are also so many everyday individuals raising awareness. Olivia Blake, MP for Sheffield Hallam, is one of them.
Myleene meets with Olivia, who also experienced a miscarriage, before she's about to hold a debate in Parliament on the topic of miscarriage support and The Lancet's findings.
Watch her full speech below and read the Government's response here.


One of the suggestions Olivia makes is to collect national miscarriage data, something that, shockingly, is not currently recorded.
Myleene adds, "You can't make a death better, but you actually can acknowledge a life."

When is W's Myleene Klass: Miscarriage & Me on TV?
Myleene Klass: Miscarriage & Me airs on W/HD (CH 125) on October 14 at 9pm. It is also available for 30 days in Catch Up > Channels > W.
If you have been affected by the topics raised in this article, organisations that can offer support include Tommy's on 020 7398 3400 (www.tommys.org), Sands on 0808 164 3332 (www.sands.org.uk) or The Miscarriage Association on 01924 200799 (www.miscarriageassociation.org.uk).
TV channels: Channels, content and features available depend on your chosen package. Channel line-ups and content are subject to change at any time and to regional variations.
HD: HD TV set, V HD Box, TiVo box, Virgin TV V6 box or Virgin TV 360 box connected with HDMI cables required for HD channels. Number of inclusive HD channels depends on package.
Catch Up TV: Catch Up TV content available for up to 7 days or up to 30 days after broadcast, depending on content.
Interviews: Any opinions expressed in interviews are those of the interview subject and not those of Virgin Media.
Image credit: Myleene Klass: Miscarriage & Me © UKTV / Guy Levy