Skip to main content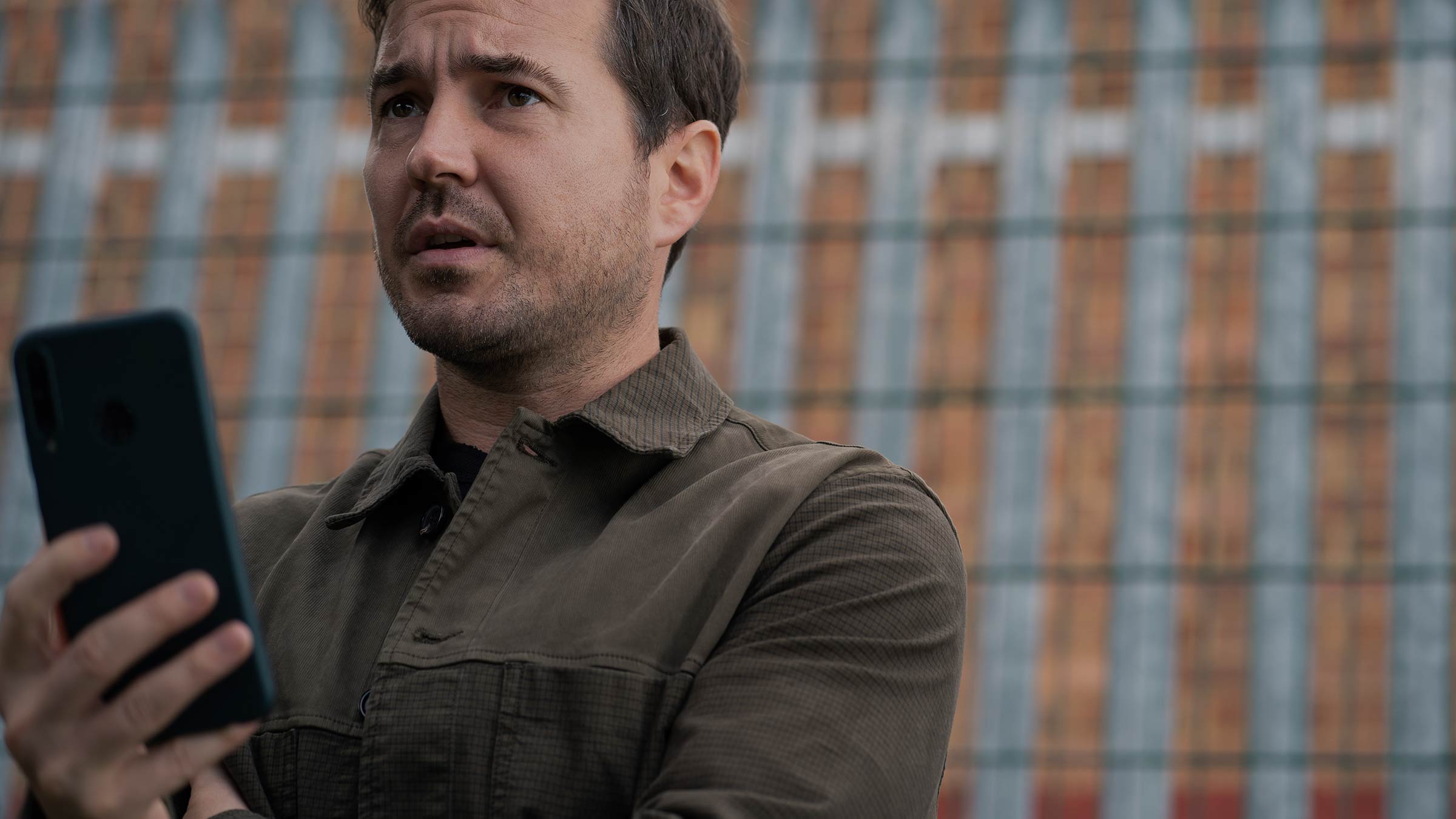 The in-demand star on playing unlikeable characters, including an unfaithful husband in new series Our House, living a quiet life in Las Vegas and being an inadvertent fashion trendsetter
By Laura Rutkowski, Senior Staff Writer
Martin Compston is everywhere right now. He played DS Steve Arnott in the mega-hit police thriller Line Of Duty, he's starred in Alibi's Traces (which recently returned for its second series) and he nabbed a role in Vigil, one of the biggest new dramas of the year.
The 37-year-old Scottish native, who got his start in Ken Loach's Sweet Sixteen at the age of 17 while living in Greenock, has been around for a while and he's clearly not leaving our screens any time soon.
He's appearing in the upcoming Amazon Original series The Rig this year, and crime thriller Our House, which airs tonight on ITV/HD (CH 113/103) at 9pm. Yet, as he tells us, all that hard work doesn't come without burnout and a desire to fly under the radar every once in a while…
You often play characters with complicated love lives. Our House's Abraham "Bram" Lawson and Line Of Duty's Steve Arnott are womanisers in their own way. Do you ever fancy doing a romcom?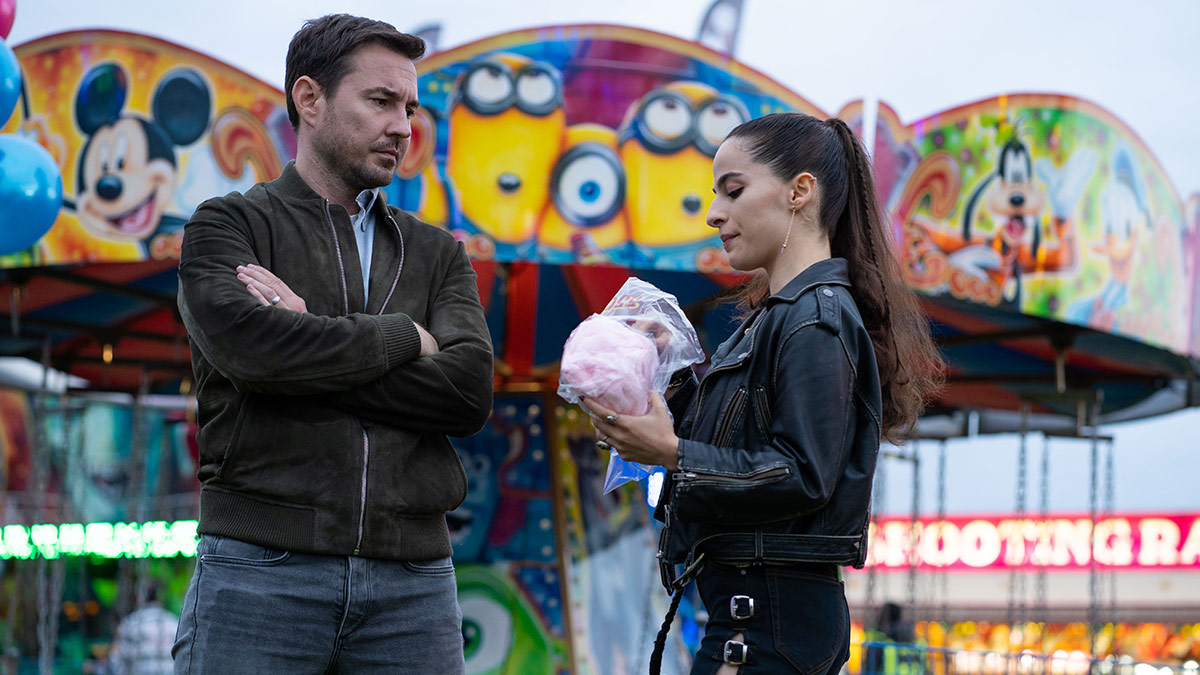 In Our House, what started as a one-night stand turned into sharing candy floss for Bram (Martin Compston, Line Of Duty) and Wendy (Buket Komur, Honour)

It's a funny thing, because [they] seem to be the characters I gravitate towards, but it's also the thing people seem to come to me with, especially with Our House, because when you read [him] on the page, Bram's a bastard.
Steve is an arrogant so-and-so and he's not likeable, but he's a cop doing the right things. With Bram, it's the opposite because he's doing bad things. Also, you're stretching the realms of fantasy when you see all these beautiful women throwing themselves at Bram when he's played by me, but you've got to try and give him something that they see in him, otherwise, it's not believable. That character could be sleazy and creepy if you played it a certain way. You need to bring a bit of charm to him.
Romantic comedy... I'm sure the idea of that sounds good, but I'd probably read the script and be bored.
With Our House on ITV, Traces on Alibi and The Rig coming to Amazon Prime Video soon, do you ever turn on the TV and think, "There I am again?"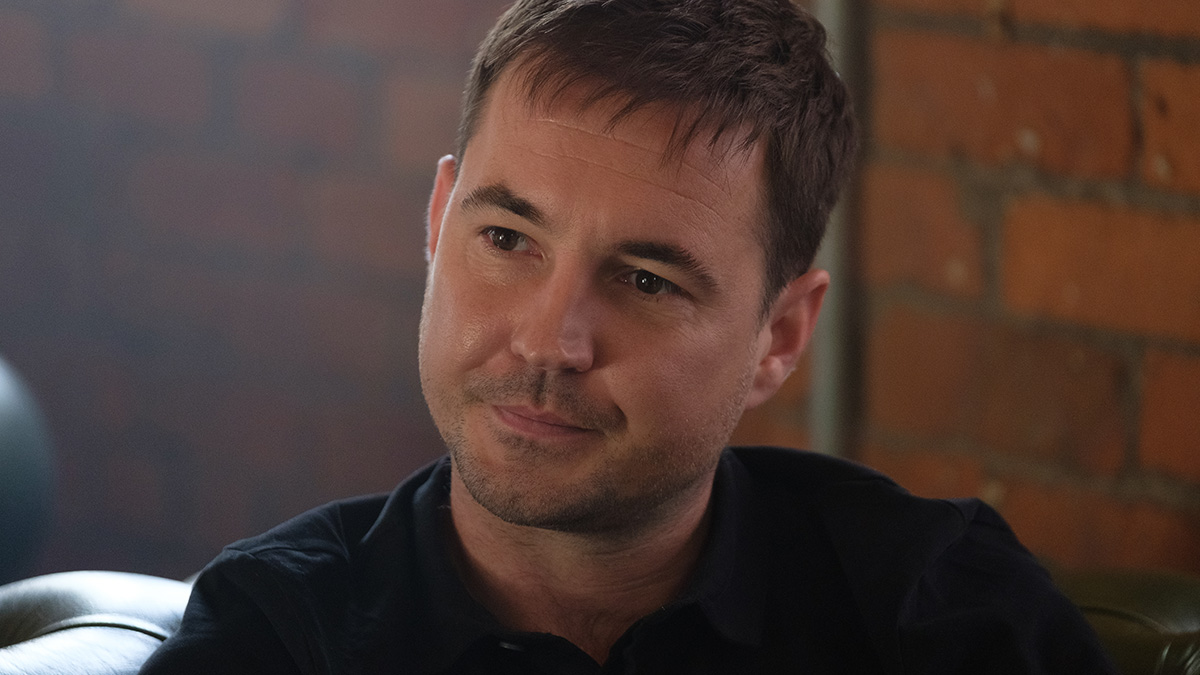 Speaking of complicated love lives… in Traces, Martin's character Daniel McAfee's dad killed his girlfriend's mother
Yeah, definitely! I couldn't be more grateful for the response people are having to the shows, but it gets a bit intense, and also, as you say, you're kind of everywhere. It gets to that point where anything you tweet or anything you put on Instagram becomes a story. All the shows you mentioned, I filmed back-to-back. I'm very grateful that people are coming to me with work, but it was kind of getting to that stage of burnout and [I was] also probably a bit sick of the sight of myself in places, so I disappeared back to our home in Vegas and came off social media and kept my head down for a while.
With Our House, we're doing it four nights in a row. When something is on week after week, you just see story after story of yourself. If I get bored of myself, I can only imagine what people are, so I'm delighted that it's on in a week and then it's done.
On Twitter, you call out journalists when they misquote you or misrepresent you. What's the most ridiculous thing you've read about yourself online?
The problem with that is I probably don't even want to comment on [it], because then that becomes a story. Journalists are great to me. I don't think there's any kind of malice in it, I think people just get a bit carried away and they probably, at times, forget you're a real person – I don't think intentionally.
The one that gets me is when it comes to my family. When my wife [American actor and estate agent Tianna Chanel Flynn] was pregnant, it was a line that got crossed. That made the decision for me to make a concerted effort to make my family life private. It's something I'd rather keep to ourselves, because, like everybody else, you have issues and you have things you work through. Any new parent will tell you it's tough enough, but becoming a new parent in the public eye is doubly hard.
What is your favourite thing about living in Las Vegas? Do you get recognised there?
My favourite thing is the anonymity. We split our time. We have a place in Scotland and we have a place in Vegas. Bizarrely, I go to Vegas to chill out – for a quiet time. I just live a really quiet family life there. That's the thing with Google, people quickly figure out who you are, especially if you're living in the neighbourhood, but people are really nice about it. It's more of a novelty. Simple things like taking the kid to the park and not having cameras in your face is a joy over there. I feel like I can just disappear a bit.
This year, Sweet Sixteen celebrates its 20th anniversary. Ken Loach held open auditions at your school when you got the part at the age of 17. If you could talk to your 17-year-old self now, what would you say?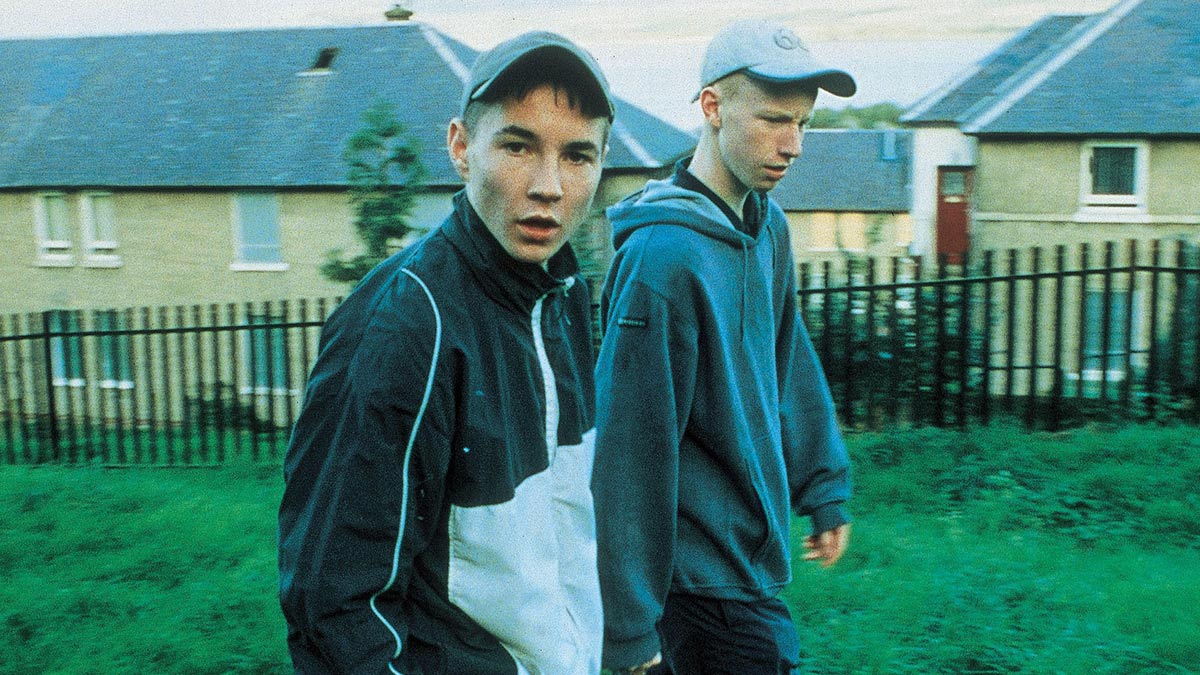 Martin had never acted before his role in Sweet Sixteen, where he plays a Scottish teen who starts dealing drugs

Get a different haircut. I was wearing a lot of gel back in them days.
I'm really proud of that film. It was a big start to my career. It's a funny wee thing. If Ken Loach wasn't making a movie at that time in my town, I wouldn't be talking to you now. I just got lucky. It was something I was always interested in, but I never thought it was a real thing.
The one thing that I vividly remember is my teacher Mr Harkins stopping me in the corridor and saying, "Oh, by the way, there's these film people coming to the school and they've been telling me the type of kid they're looking for – I think it's you." It's a moment that changed my life. There are gems out there all over the place if people are looking in the right places.
You've become a bit of an unintentional style icon – with the tracksuit in Sweet Sixteen, waistcoats in Line Of Duty, and maybe the boilersuit is gonna make a comeback with The Rig?
[laughs] No, I don't think the boilersuit will come back. It was quite handy to just slip that on in the morning. It was an easy costume, put it that way.
How do you feel about being an unintentional style icon?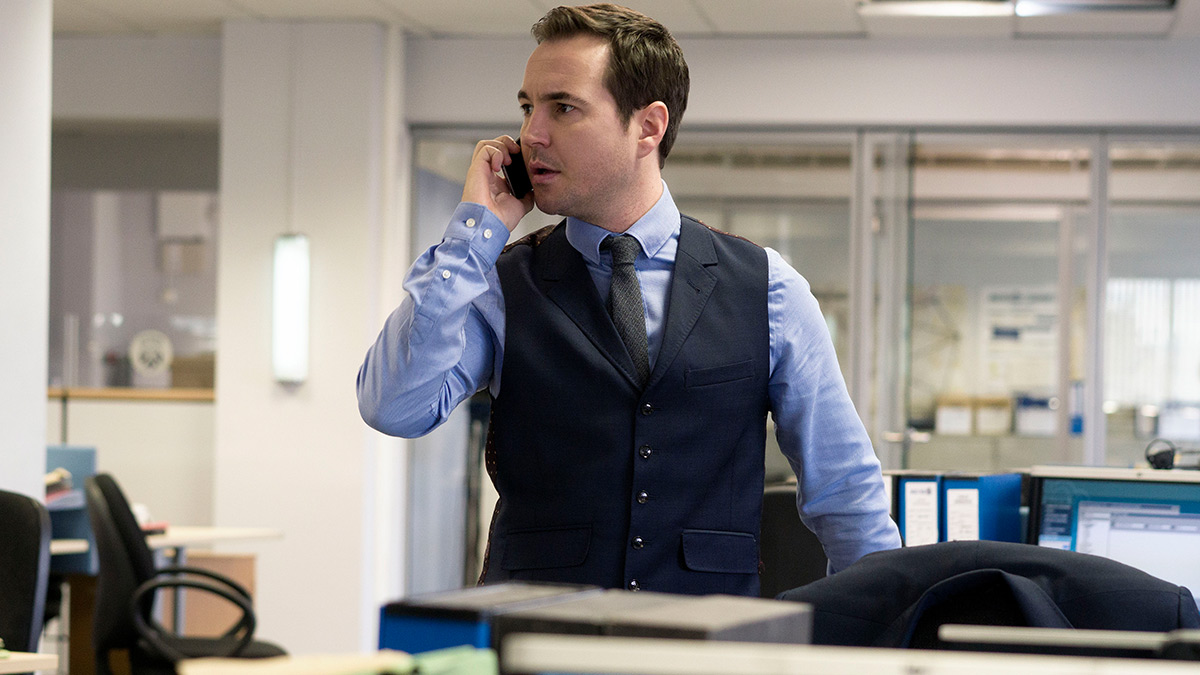 Prior to series six of Line Of Duty, waistcoat sales at John Lewis were down by 75%. After it aired, sales rose 114% between May and August 2021

I didn't know I was. Although, one of the great things my friends were in [an] uproar [about] and I took great joy in ramming down their throats is I was Scotland's Most Stylish Man about a decade ago [at the Scottish Style Awards in 2013]. They're still claiming it was a disaster and it was a low moment for our country. Of all the awards, that one's pride of place on the mantelpiece.
It was a great night. A friend of mine, Gordon Smart, actually gave me the award and it was the most bitter introduction speech you have ever heard in your life. As I was sitting there, I was waiting on it to turn, because he just said, "This guy's a mess, he steals my clothes, [he] has no style whatsoever." I was waiting on the "but" and the "but" never came. I took great joy in seeing his face when I took the award off him. It was probably around the same time when the waistcoats were just taking off [in Line Of Duty].
You made a pact with your Line Of Duty co-stars you'd get a tattoo if you got 12 million views for the show, which you did. Has that happened yet?
We've hardly seen each other since, so once we all get in one place, maybe that time will come when we do another series or something, I'll make sure they don't back out.


When is ITV's Our House on TV?
The four-part series Our House will air nightly on ITV/HD (CH 113/103) at 9pm from Monday 7 March until Thursday 10 March. It is also available in Apps & Games > ITV Hub.
TV channels: Channels, content and features available depend on your chosen package. Channel line-ups and content are subject to change at any time and to regional variations.
HD: HD TV set, V HD Box, TiVo box, Virgin TV V6 box or Virgin TV 360 box connected with HDMI cables required for HD channels. Number of inclusive HD channels depends on package.
ITV HD is subject to regional variation. ITV HD is not available where STV HD or UTV HD is available.
Catch Up TV: Catch Up TV content available for up to 7 days or up to 30 days after broadcast, depending on content.
Interviews: Any opinions expressed in interviews are those of the interview subject and not those of Virgin Media.