Skip to main content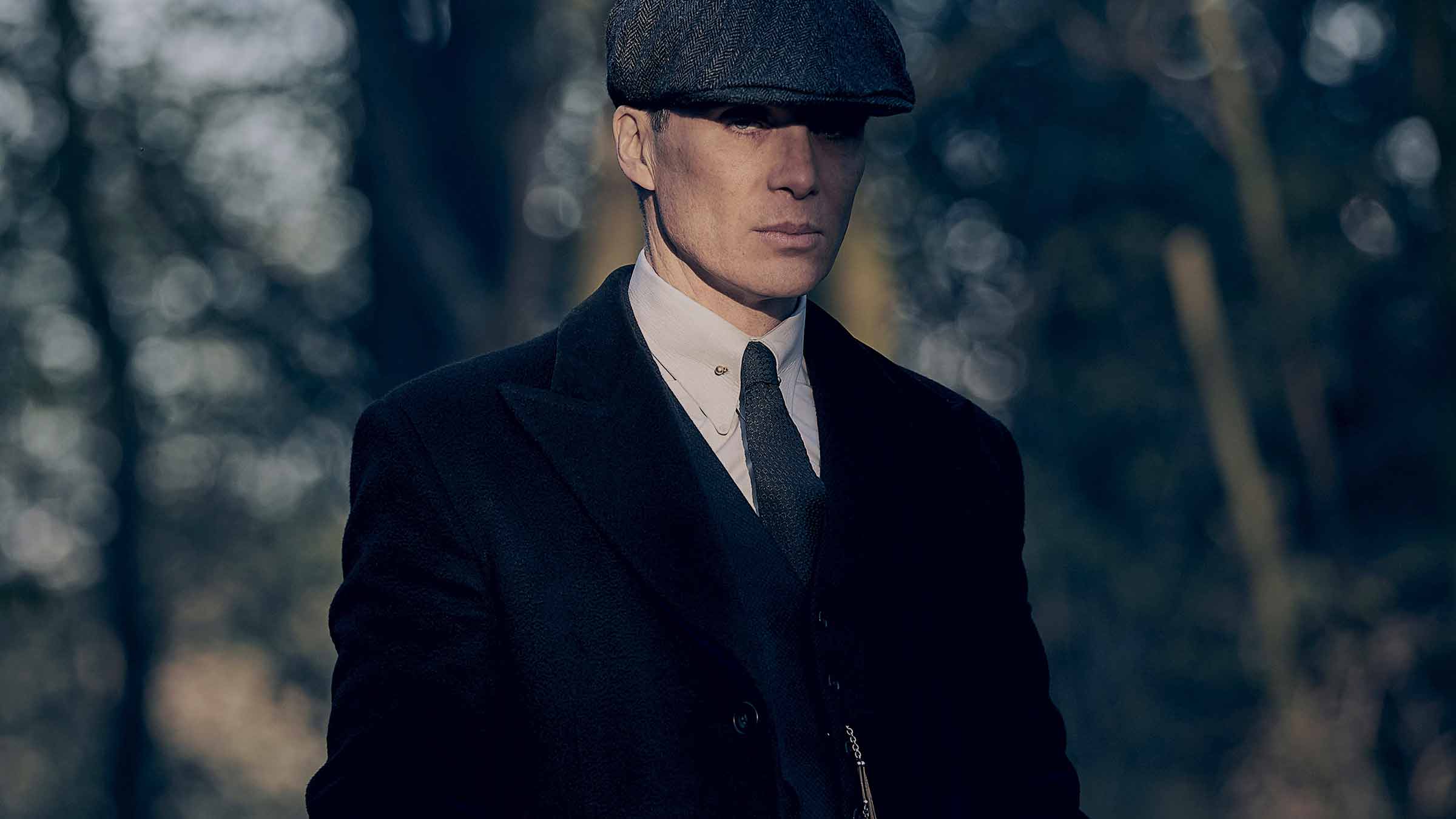 We spoke to the writer about the TV phenomenon that will continue to live on long after its upcoming final series – by order of the Peaky Blinders…
By Laura Rutkowski, Senior Staff Writer
Steven Knight is a very busy man, we're told when organising our Zoom interview with him. It's no wonder – he's not only the man behind Peaky Blinders, but the Oscar-nominated Spencer and the upcoming adaptations of All The Light We Cannot See and Great Expectations.
He is also a man of many secrets. During our wide-ranging conversation ahead of the highly anticipated sixth, and final, series premiere of Peaky Blinders on BBC One, he is as guarded as you'd expect for the creator of a show so big – it has spawned everything from graffiti to its own festival. "Peaky seems to be one of those shows that attracts a particular kind of devotion, which is quite humbling really," he says.


This series picks up where we left off, with Thomas "Tommy" Shelby (Cillian Murphy) holding a gun to his head following a foiled attempt to assassinate fascist politician Sir Oswald Mosley (Sam Claflin). We are then swiftly transported to 1933, just a few years before the outbreak of the Second World War.
Despite remaining tight-lipped on the fate of the flat-capped Shelby clan, Knight discusses the loss of the inimitable Helen McCrory, new cast member Stephen Graham, and teases the upcoming Peaky Blinders film and dance show. "Is there anything you can't do?" we ask and he just chuckles.
How are you feeling as the series comes to an end?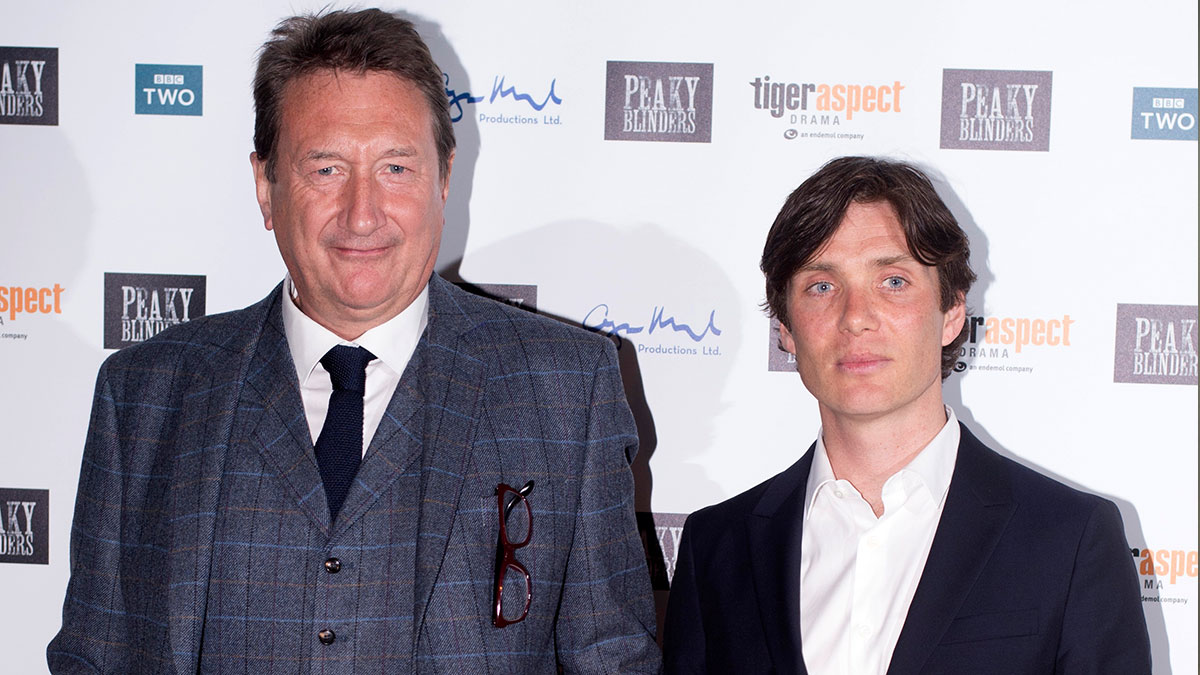 Creator Steven Knight (left) and Cillian Murphy (who plays Tommy Shelby, right) have reached peak success with the series

Great! Lots of other things I've written are going to be beginning as Peaky ends, but it wasn't part of a planned trajectory. Peaky is always going to be different and special, because it's part of what I was told by my family about their lives.
Do you have any stories about the real Peaky Blinders that you wanted to bring in to the series?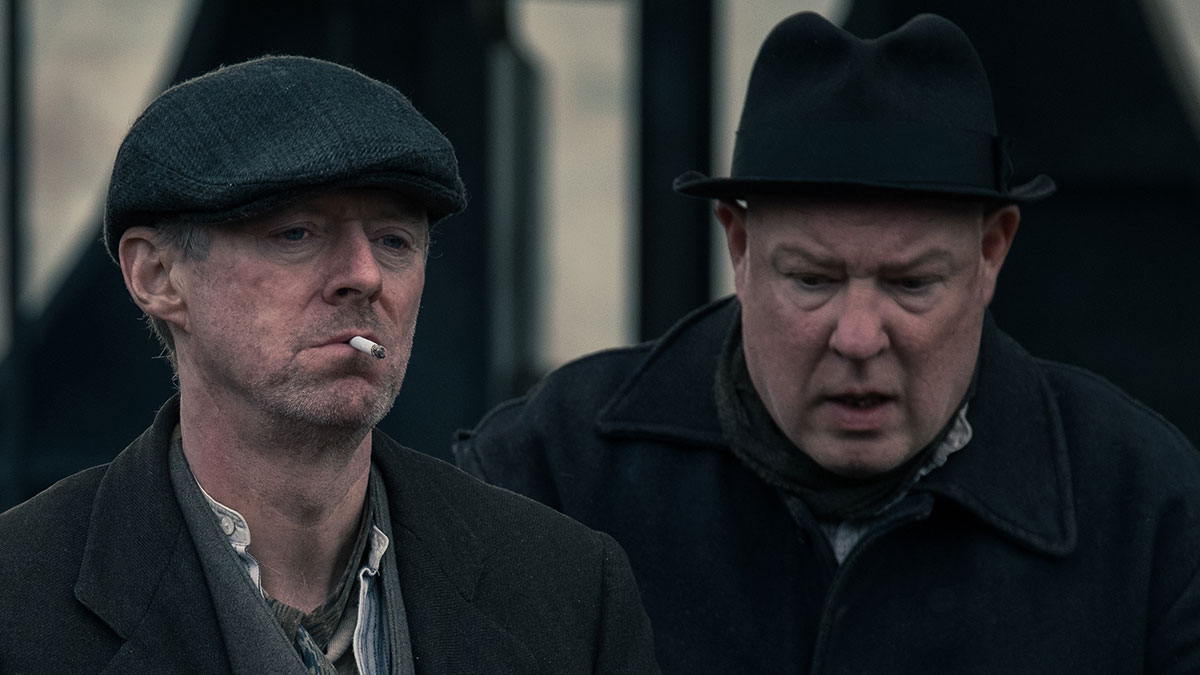 Charlie Strong (Ned Dennehy, left) and Curly (Ian Peck, right) can be found at Charlie Strong's Yard working for the Shelbys

When I was a kid, my dad was a blacksmith and a farrier, and he used to go and shoe horses in a lot of Gypsy-owned scrap yards. I saw a glimpse of the old Birmingham if you like. Charlie Strong was a real person and I went with my dad to Charlie Strong's scrap yard. It was like an Aladdin's cave of stuff. I said to my dad, "Is this stuff stolen?" He said, "No, Charlie finds things just before they're lost." I used that line. There's lots of that stuff – really funny, good, simple markers that I can use to write the drama.
Helen McCrory, who played Polly Gray, died from cancer in April 2021. Her absence must have been felt massively by everyone. The first episode gives a beautiful tribute to her. How did you decide where you wanted Polly's story to go?
The truth is it involved a lot of rewriting continuously because the situation kept changing. The loss of the human being, the actor, is the tragedy. The loss of the character is totally secondary, but it has to be dealt with, so I hope we've managed to deal with it in an appropriate way. The character of Polly still lives in the series, and as the episodes unfold, you'll see she's still an important influence. Polly's always there.
Stephen Graham joins the cast this series in a role that hasn't been revealed yet and you've worked with him before. What's it been like witnessing his career skyrocket?
It's always good when genuinely great actors, people who work at their craft, become successful. They're not famous for being famous, they're famous because they take on a role and make it really profound. The role that Stephen takes in this... well, you'll see, and you'll make your own judgement. It's brilliant.
Were there any casting surprises in the series as a whole?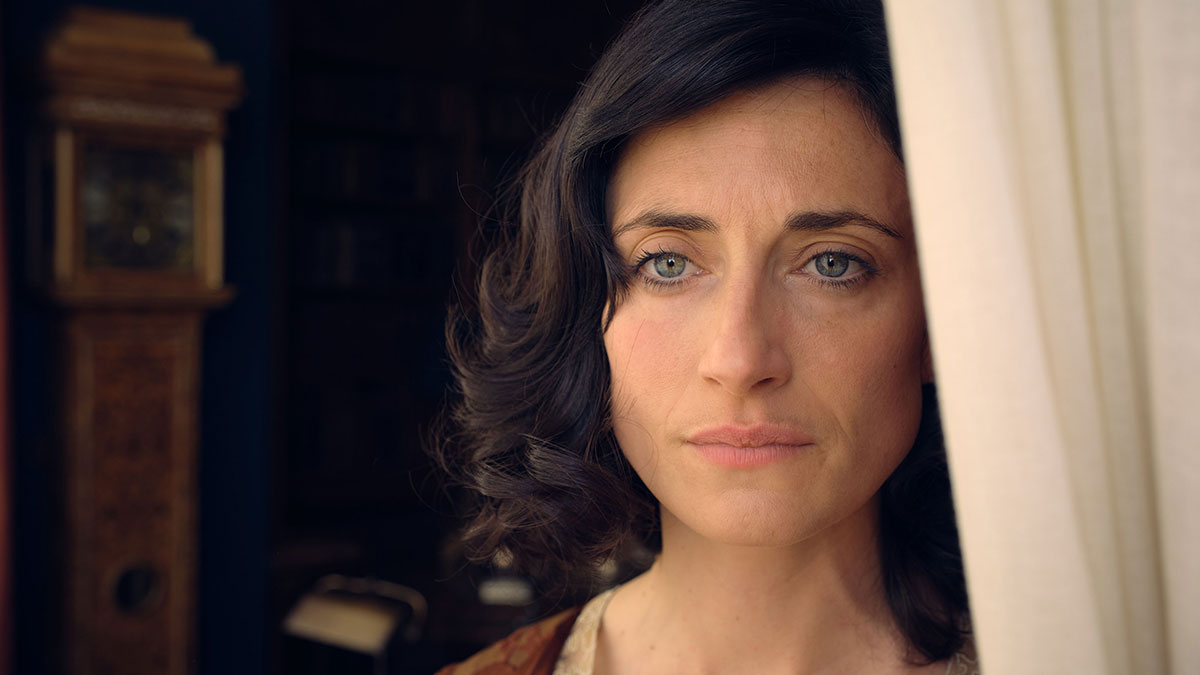 Lizzie (played by Natasha O'Keeffe) has featured in Peaky Blinders since series 1 and tied the knot with Tommy in series 5

Sometimes an actor is brought in to do one scene with a limited number of lines and I watch it and think, "Wow, where's that come from?" The best example is Natasha [O'Keeffe], who plays Lizzie, who was brought in for one scene with Cillian and she was so good.
Same with Johnny Dogs – Packy Lee. He was in one scene and he was just so good, I thought, "This person is absolutely integral to this now." Now they're both absolute mainstays.
Obviously the big one is "Don't f*** with the Peaky Blinders," but do you have any favourite quotes from the series?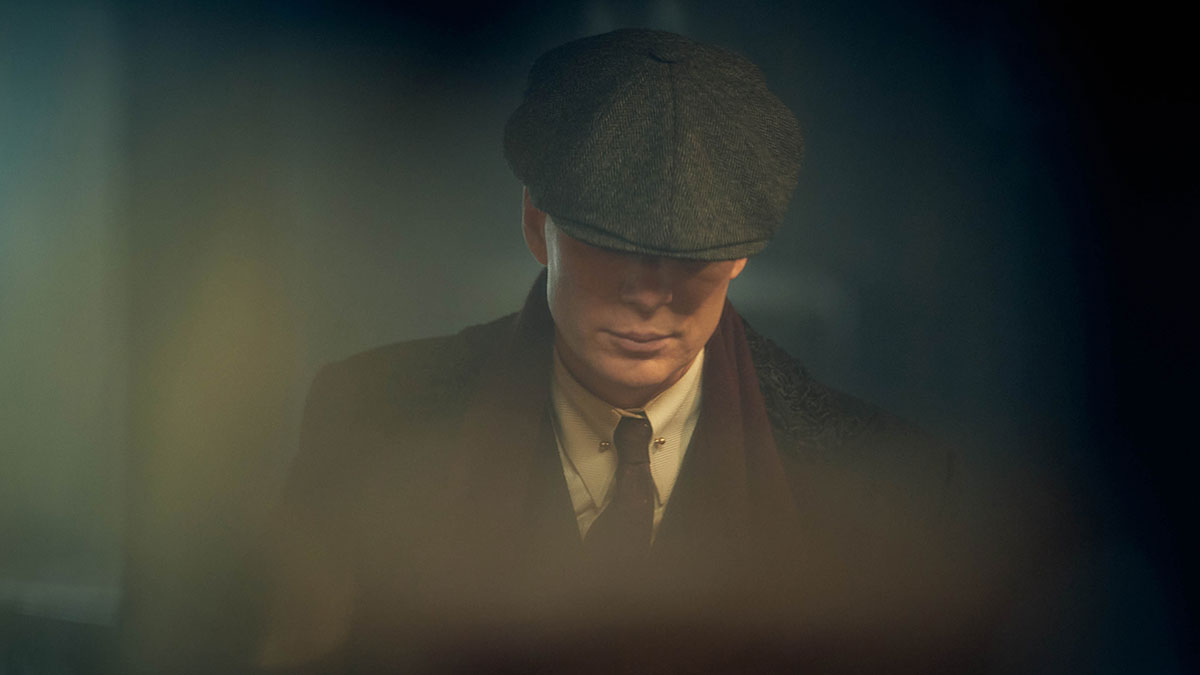 In 2019, flat caps made it on the Office for National Statistics' list of what Brits are spending their money on – we think we know why...

I love that certain things that were in the first series became, if you like, catchphrases because of the audience. The good thing about Peaky is its popularity isn't the consequence of a huge marketing campaign or a broadcaster saying, "We're going to make people love this." It's a consequence of people watching it and telling each other about it. The lines that have become iconic have become iconic because the fans like them. We've never put posters up with these lines on, but people have remembered them, so that's really gratifying beyond anything.
In the first episode of series 6, there are some great bits of poetry. Is there a poem that sums up the series as it comes to an end?

The one referred to [in that episode] – A Poison Tree by William Blake.
Tommy's mental health is a storyline throughout the series. Have you spoken with war veterans about it?
Tommy and Arthur Shelby both served in the First World War and suffer with post-traumatic stress disorder as a result

I did some research with Jason Statham on a film called Hummingbird, where he played a traumatised veteran from Afghanistan. I spent some time with Royal Marines and other combat veterans who were suffering and learned quite a bit about it, about how it manifests itself. The way that Cillian and Paul Anderson [Arthur Shelby] portray it is just so instinctive somehow. It's not like, "Do this, do that, act like this, act like that" – they just sort of get it. It's an important part of the series. What I didn't ever want to do is say, "OK, series 1 is about post-war trauma, series 2 is about something else." It carries on all through someone's life.
A veteran from Afghanistan wrote a letter saying that Tommy's experience spoke to him so profoundly. A few times people have written letters saying, "This really expresses how I feel," and that is so valuable.
Do you have anything you've kept from set?
Yes, I've got the first-ever Garrison Pub sign. It's falling apart, but it's very precious.
A Peaky Blinders film and a dance show are in the works. How have you approached them differently to the series?
I don't see film and television as that radically different anymore. I don't want to approach the film, thinking, "OK, we're in the posh seats now, we've got to do it differently." We're not. It's the same.
Dance is a different thing. That's imminent. Peaky is a world and we have to remember it's an enjoyable world. People like dressing up, people like playing this role. They like not being who they are for a bit and I love that. The more that happens, the more people go to Peaky weddings and Peaky parties. Why not? It's great.
Just like the name of the dance show, The Redemption of Thomas Shelby, will there be a redemption of some kind for Tommy in the final series?
That is the big question of series 6, so I'm not going to tell you.
When is the BBC's Peaky Blinders on TV?
Peaky Blinders series 6 airs on BBC One HD (CH 101) on Sundays at 9pm, with the first episode on 27 February. Stream series 1-5 in Apps & Games > BBC iPlayer.
TV channels: Channels, content and features available depend on your chosen package. Channel line-ups and content are subject to change at any time and to regional variations.
HD: HD TV set, V HD Box, TiVo box, Virgin TV V6 box or Virgin TV 360 box connected with HDMI cables required for HD channels. Number of inclusive HD channels depends on package.
Catch Up TV: Catch Up TV content available for up to 7 days or up to 30 days after broadcast, depending on content.
Interviews: Any opinions expressed in interviews are those of the interview subject and not those of Virgin Media.
Image credits: Peaky Blinders © Caryn Mandabach Productions Ltd. / Matt Squire