Skip to main content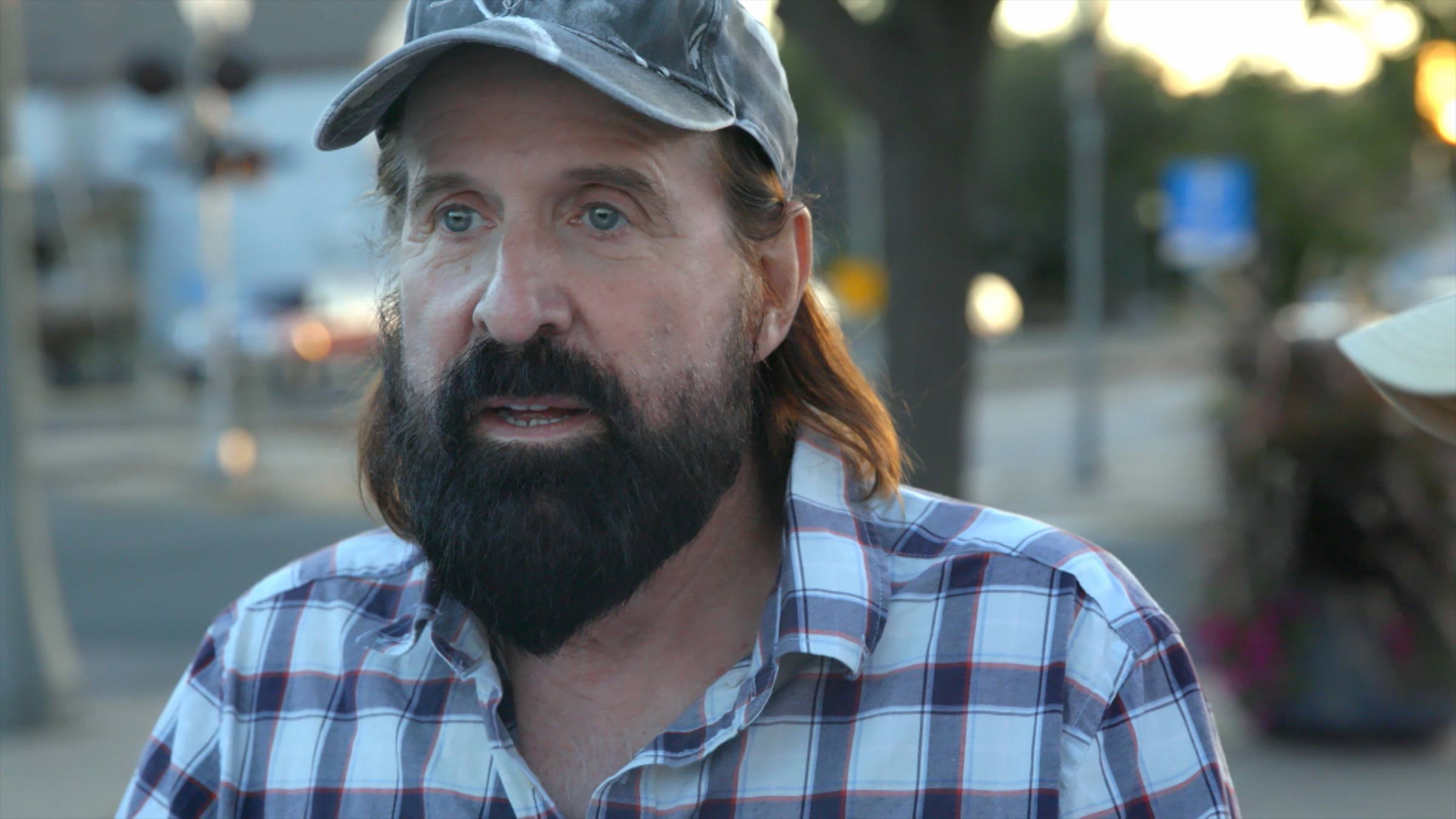 The actor leaves no stone unturned in his passion project, Secrets Of The Viking Stone. We ask him why the Kensington Runestone, one of Minnesota's biggest mysteries, is such a tough rock to crack – plus, he indulges us in a bit of Fargo chat
By Laura Rutkowski, Staff Writer
You probably recognise Peter Stormare as the "woodchipper guy from Fargo", as he says in the series. He is of course referring to his role in the film as the terse and brutal Gaear Grimsrud, who chased his fellow henchman Carl Showalter (Steve Buscemi) with an axe and then… well, you know the rest.
Stormare was actually filming Fargo in Minnesota when he first saw the Kensington Runestone, the hotly contested topic of Secrets Of The Viking Stone. The 202-pound slab, covered in Viking symbols, or runes, was dated 1362. That would mean Norse exploration occurred in North America 130 years before 1492, when Columbus sailed the ocean blue and reached the West Indies.
Back then, the runestone "didn't make a big impact", Stormare tells us over Zoom. Not until, that is, he revisited the state 22 years later while scouting a location for a movie ("Minnesota is a good place to shoot independent movies.") that was going to be set in Stockholm, Sweden. Minnesota has its very own Stockholm and is steeped in Scandinavian history. Due to mass migration more than 100 years ago, around 11 million Americans can claim Scandinavian ancestry today.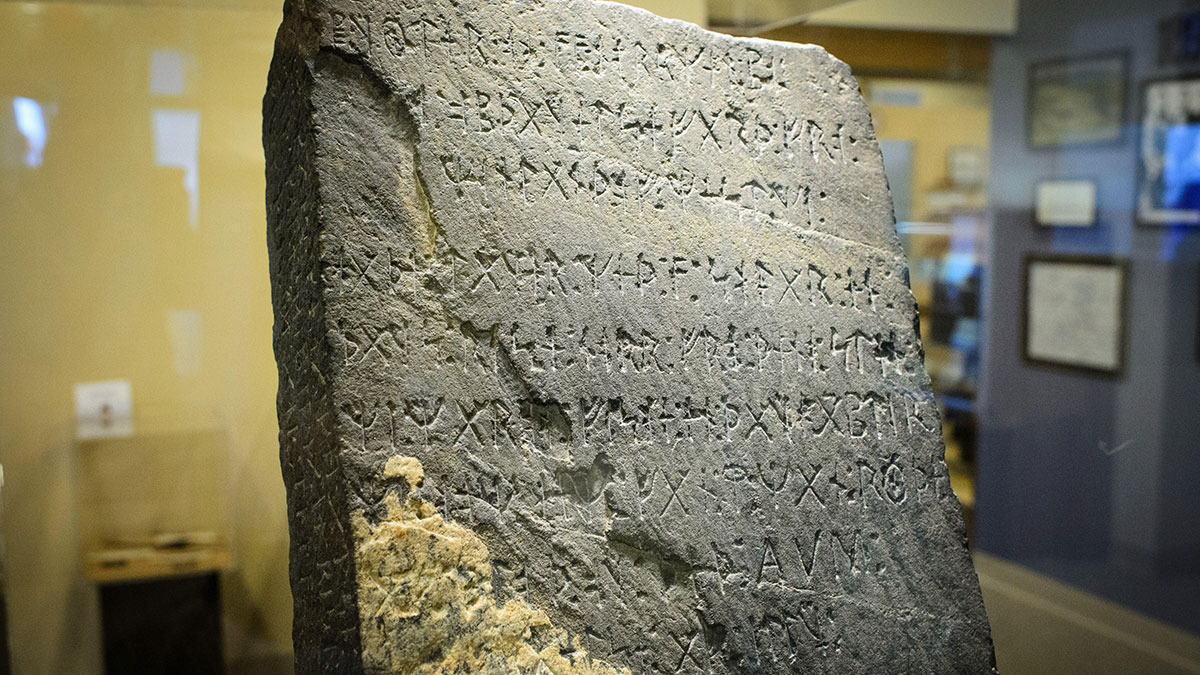 The Kensington Runestone has left many people between a rock and a hard place

In fact, when Stormare is recognised in Minnesota, people don't usually ask him about his movie roles, they ask "if I still speak Swedish and they want to try some Swedish to see if their pronunciation is right", he says.
In 1898, Swedish immigrant Olof Öhman discovered the runestone in the roots of an aspen tree on his farm, and ever since that fated day, its authenticity has been called into question, with many believing Öhman was responsible for its inscription.
Stormare, one of Sweden's greatest imports, noticed an uncanny resemblance during his trip to Alexandria's Runestone Museum. Öhman "looked exactly like me. He had the same kind of eyes, the same kind of nose. I'm sure we're related one way or another", he says. They were born 100 years apart, both emigrated to America 100 years apart and even grew up in the same county, Hälsingland. "This is more than a coincidence," Stormare says.
"I know it sounds a little bit crazy, but I saw Karin, his wife, standing in the museum, like an apparition. She said, "Clear our names." My mother and her father had a gift, so it's always been in my family. It has been natural that there are things outside the reality we can see. I took this as something that I absolutely have to dig deeper into."
Does he believe it was his destiny to right this potential wrong? "Yeah, it was a calling," he says. Öhman never displayed the runestone, nor did he charge money for people to see it. He was practically dying to give it away, yet he was placed at the centre of what people deemed to be an elaborate hoax.
"The only thing I set out to do was to clear the name of my fellow from the next village over from all that ridicule. He said to his son he wished he never found that stone. He didn't gain anything. He just gained sorrow, grief, sadness.
"There are runes on the Kensington Runestone that weren't discovered in Scandinavia until the 1930s, but this little guy from northern Sweden knew about those runes in 1890?" Stormare asks with exasperation. "I just want to know who the heck put it down there."
Secrets Of The Viking Stone is produced by Stormare and Glenn Lund's production company, Viking Brothers Entertainment, and they both direct the series. This quirky journey is Fargo-esque in its execution, even down to Stormare having a sidekick to spar with during car journeys, wearing matching caps and plaid shirts (Grimsrud and Showalter were more about the knitwear). Stormare's partner-in-crime is history buff Elroy Balgaard, who says in the series, "If we prove the runestone is real, we will rewrite history."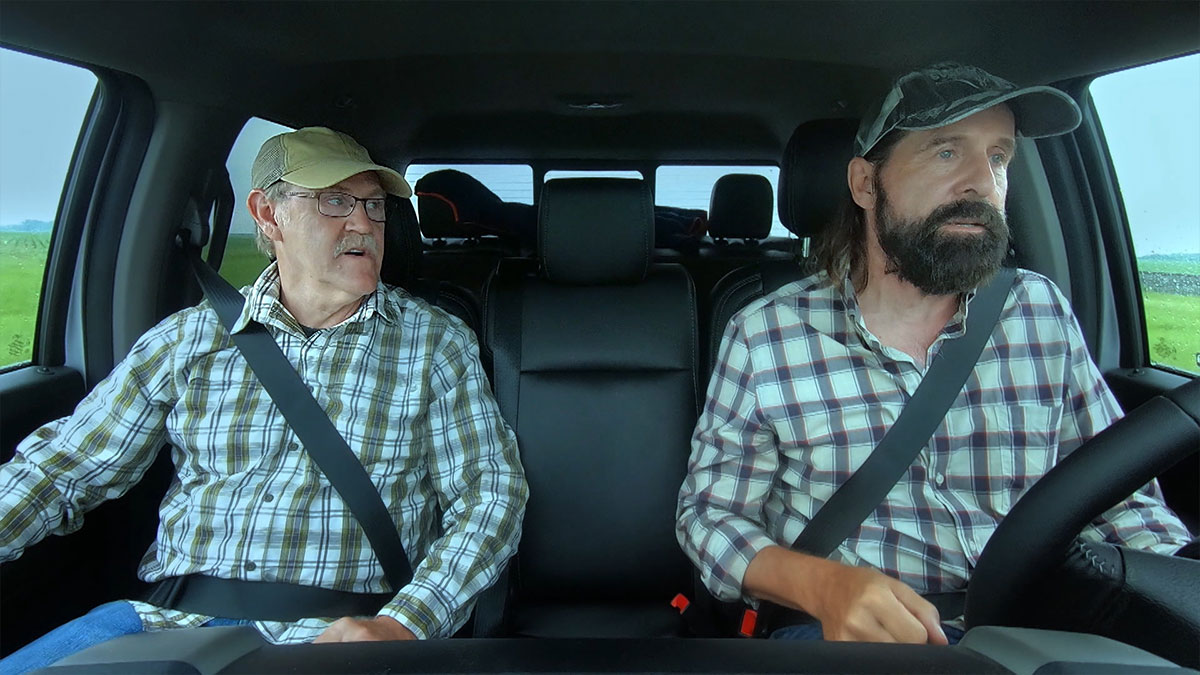 Elroy Balgaard (left) and Peter Stormare (right) hit the road and discuss which plaid shirts they want to wear in the next episode

They talk to academics, geologists, physicists and locals about the runestone – the ones who want to talk anyway. It's still "too outside the box" to discuss. "No one really wants to go there. Some of them want to, but they don't want to be on camera. They are afraid of losing their jobs or their reputation in the academic world," Stormare says.
But who's a better accomplice – Buscemi or Balgaard? It's a draw, Stormare answers diplomatically.
"Steve is a great actor. I worked with him a couple of times. I love him. After the scenes are done, he never really talks," Stormare says. "Elroy is a talker. One day he's a Bible-thumper and the next day he believes in Darwinism and evolution."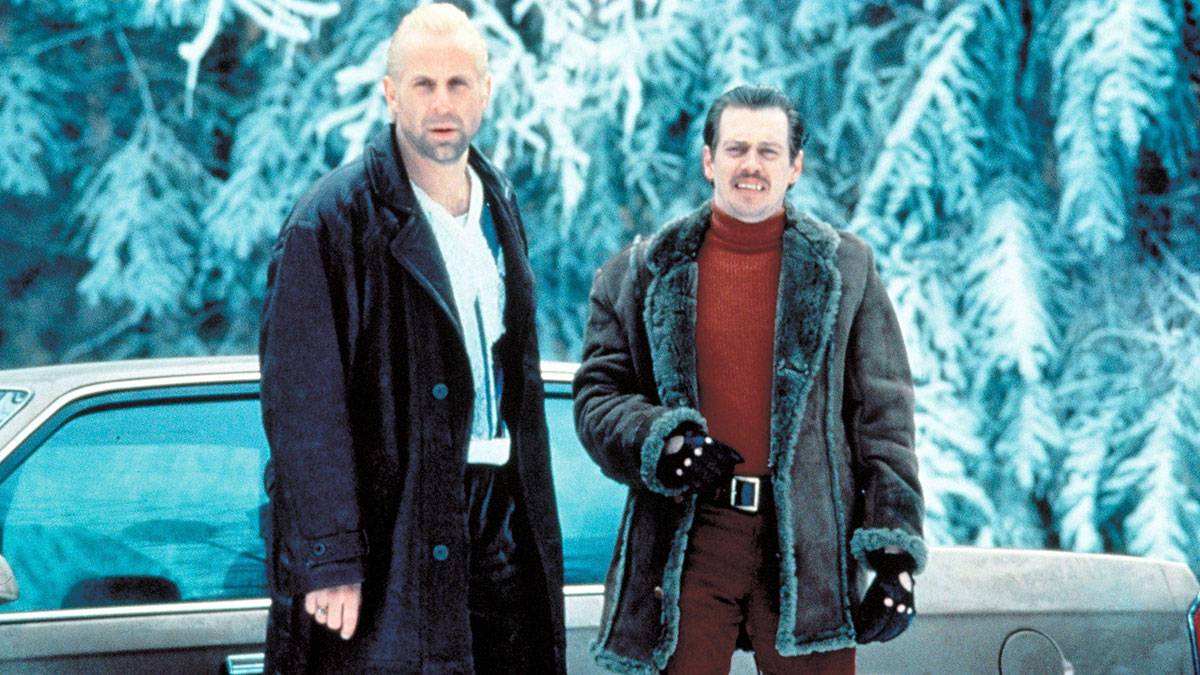 One of cinema's most dastardly duos: Fargo's Gaear Grimsrud (Stormare, left) and Carl Showalter (Steve Buscemi, right)

As Fargo nears its 25th anniversary this month, and as Stormare can't seem to shake Minnesota, we couldn't help but finish up by discussing the infamous woodchipper scene, which he believes is the first time a film showed a body being disposed of via this method.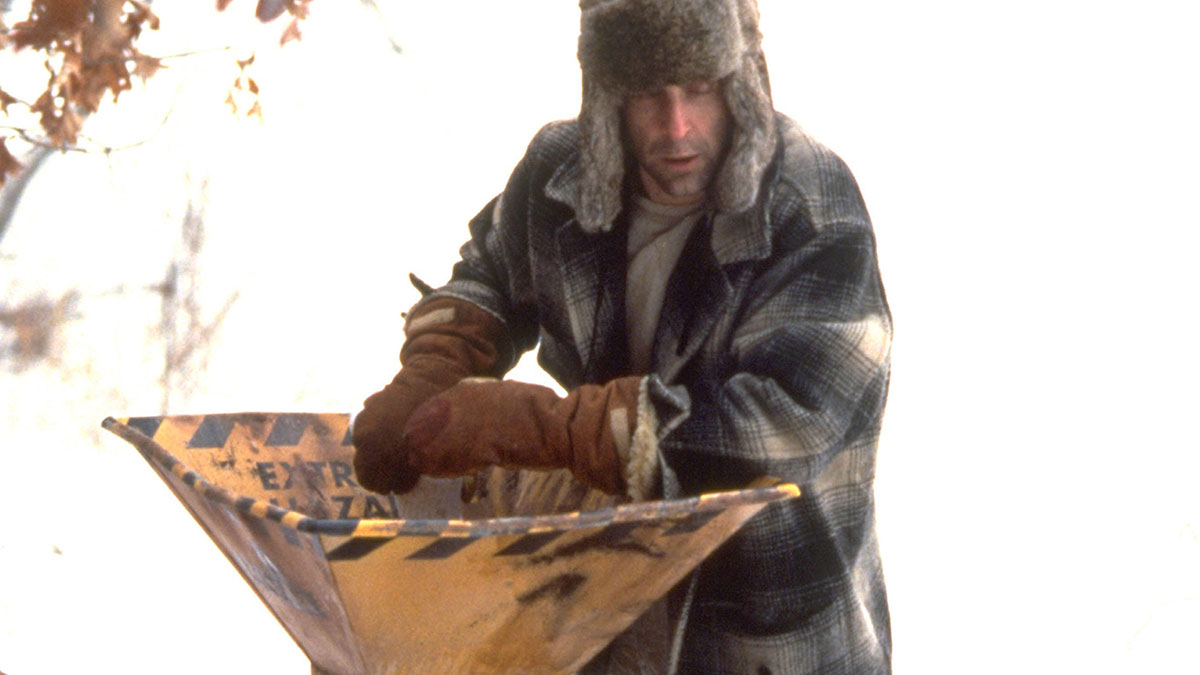 Nothing to see here – just the "woodchipper guy" doing normal woodchipper guy things

The actual woodchipper now resides in Fargo, North Dakota's Visitors Centre, but Stormare tells us that a member of Fargo's prop team used to keep it in his basement. "Once a year, prop people and people in the business would meet and have a beer with the woodchipper in the middle."
Who knows, maybe one day Stormare might even be more recognisable as the "runestone guy" than the "woodchipper guy"?
"I don't mind being called the woodchipper guy," he chuckles. "It's kind of cool."
When is Sky HISTORY's Secrets Of The Viking Stone on TV?
Secrets Of The Viking Stone airs on Sky HISTORY HD (CH 270) on Mondays at 9pm, with the first episode screening on 17 May. It is also available for 30 days in Catch Up > Channels > Sky HISTORY.
The six-part series will subsequently air every week until Monday 21 June.
TV channels: Channels, content and features available depend on your chosen package. Channel line-ups and content are subject to change at any time and to regional variations.
HD: HD TV set, V HD Box, TiVo box or Virgin TV V6 connected with HDMI cables required for HD channels. Number of inclusive HD channels depends on package.
Catch Up TV: Catch Up TV content available for up to 7 days or up to 30 days after broadcast, depending on content.
Interviews: Any opinions expressed in interviews are those of the interview subject and not those of Virgin Media.