Skip to main content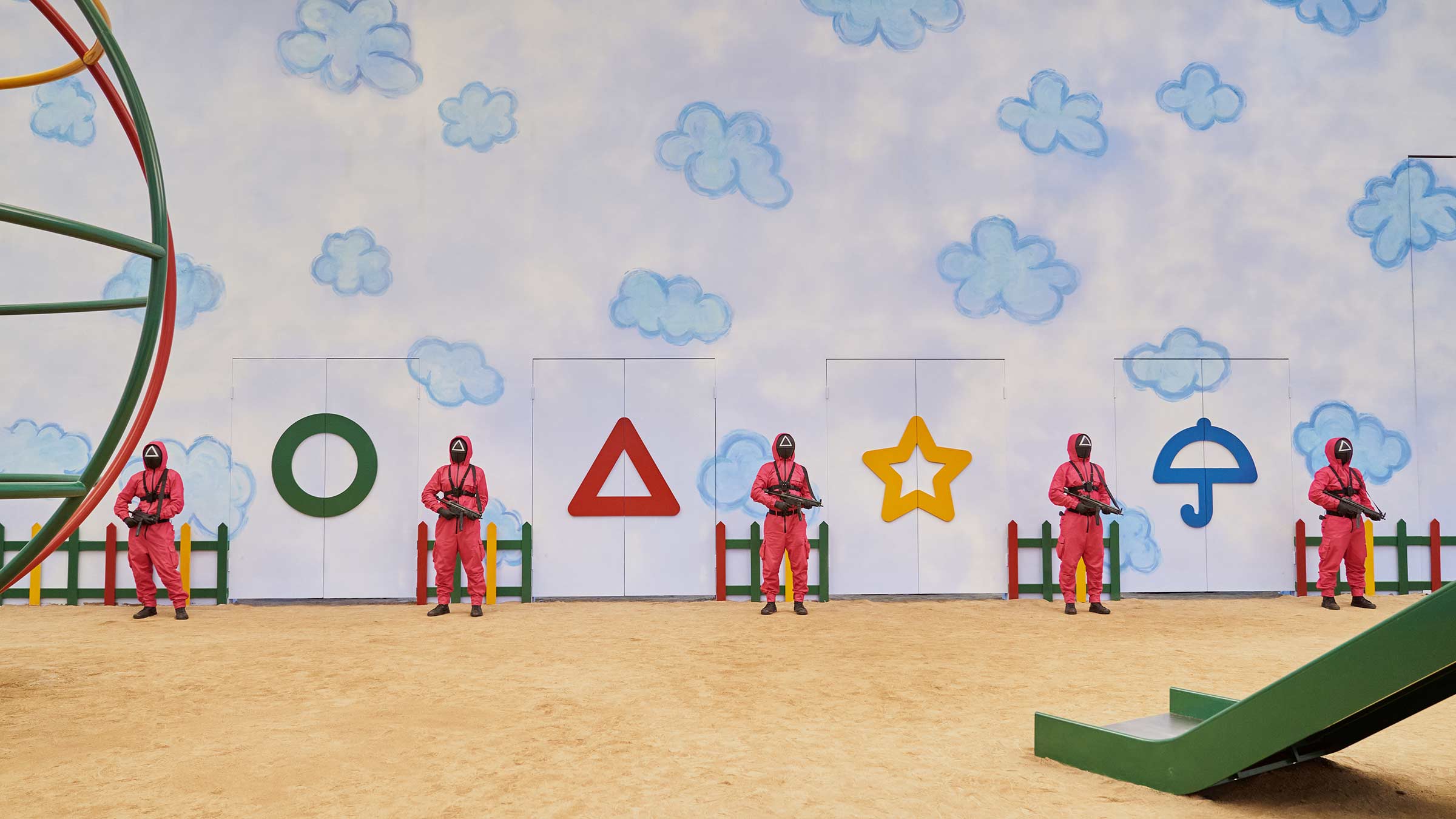 Squid Game might be partly to blame for the genre's recent boom, but that's not the only reason. Ahead of Channel 4's new series Close To Me and BBC One's Showtrial, we speak to a psychologist to find out why we've turned from cuddly – to killer – TV

By Laura Rutkowski, Senior Staff Writer
You can chart the nation's mood over the past 20-odd months by what we watched on TV. From that escapist guilty pleasure phase where we binged anything, from the pure chaos of Tiger King, to the spoon-licking soapiness of Bridgerton, all via a tender phase with I May Destroy You and Normal People, the small screen has charted our feelings with eerily-good accuracy. Fast forward to the close of 2021, and the mood (and our watching habits) are a bit more… tense.
That's when South Korean series Squid Game waltzed in, becoming Netflix's most-watched original series (111 million users), dethroning Bridgerton (82 million). Then, even Squid Game was knocked off (much like the characters on the show) when it was replaced in Netflix's Top 10 list by series 3 of You.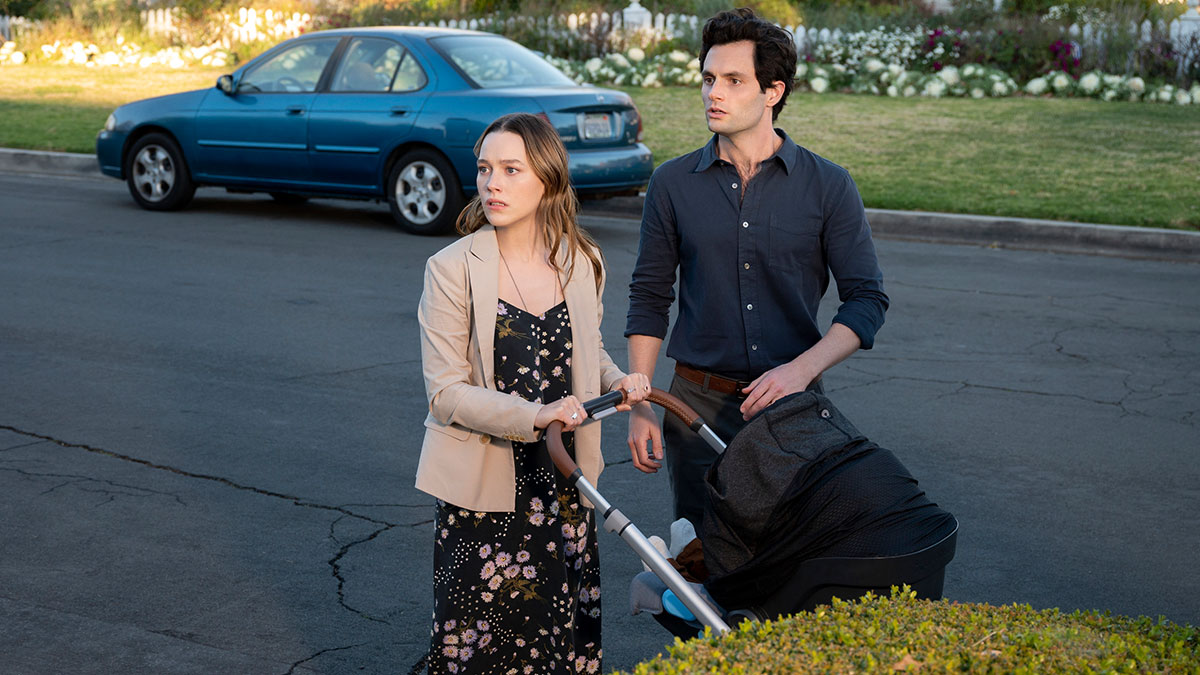 Would you peg these two for serial killers? Joe (Penn Badgley) and Love (Victoria Pedretti) Goldberg prove appearances can fool You

It may seem like the case of one good show being replaced by another in our affections, but there's a common theme emerging. Both are violent psychological thrillers (the former about a psychopathic game of battle royale and the latter about an actual psychopath). So we can't help but wonder: where are the days of switching on old favourites like The Office, Friends and Only Fools And Horses?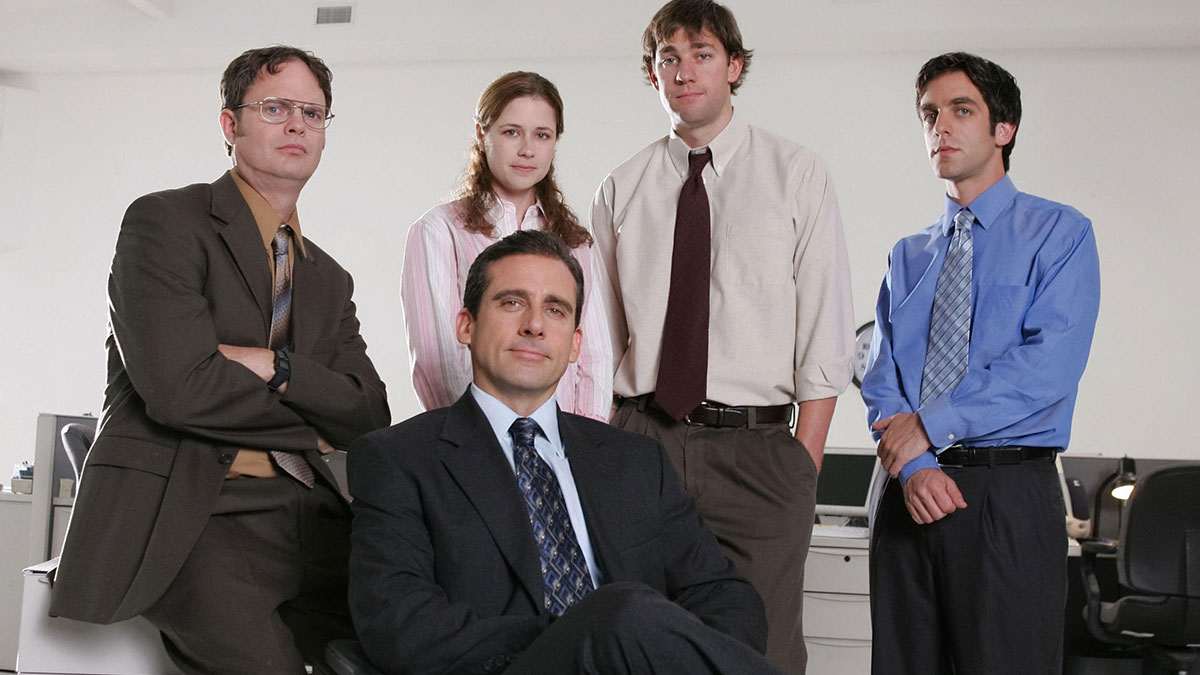 Michael Scott's "That's what she said" jokes in The Office (US) never get old

Dr Nilu Ahmed, a psychologist at the University of Bristol, thinks our desire for thrills and chills goes beyond just wanting something new to watch after months of watching the familiar and comforting.
"There's a lot of questions and pressure and uncertainty that people are facing right now," she says. "Thrillers really tap into that because there's that sense of not knowing, and fear. It can really be useful for us to have an outlet for those emotions to be processed."
She argues our viewing trends may be related to how we're all coming out of the pandemic in a variety of ways; whether its shifting working patterns between the old and new, how we've dealt with taking up vaccinations or not, or the easing or enforcement of restrictions – much of which has all been left up to individual decision-making, and are therefore not so clear-cut.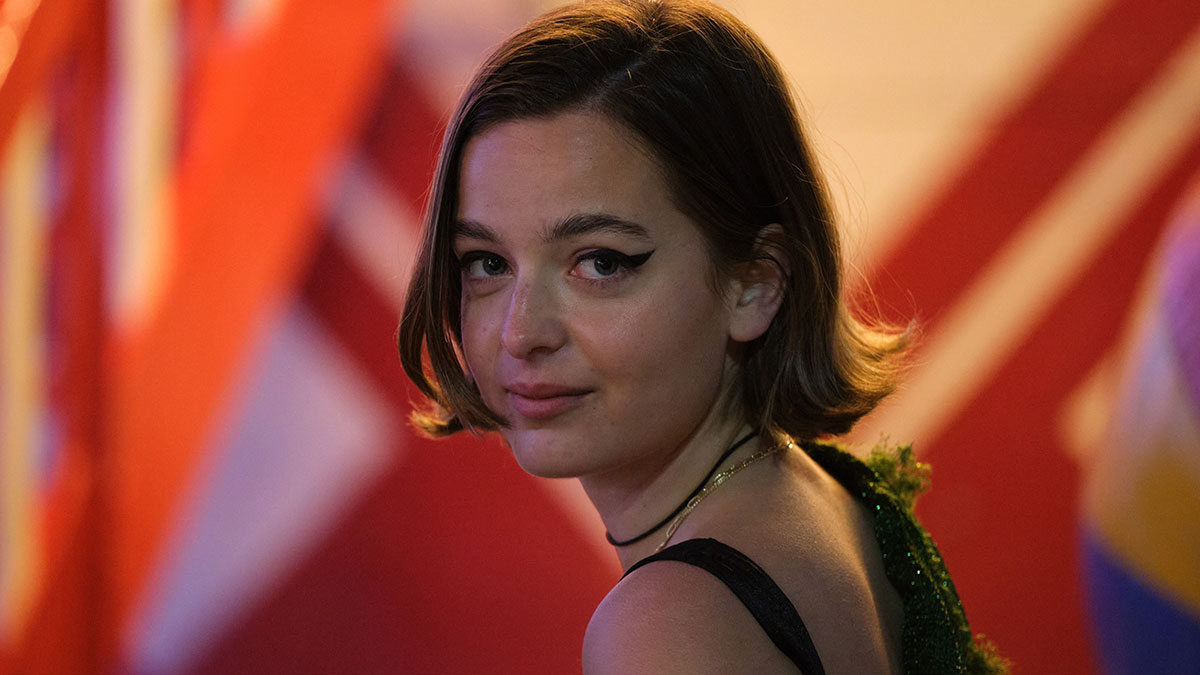 That look from Showtrial's Céline Buckens (who plays Talitha Campbell) says, "I know you can't wait for this new thriller"

She continues: "This type of programme creates a space where we can be horrified, shocked and upset. When the show's cliff-hanger is over, it makes us feel better. These shows are talking to us about the same things we're worried about and it feels like we're being understood. It's at a much more amplified level – they can be really gory and excessive, but that also makes us feel a bit safer, because at least our lives aren't that bad or scary."
These types of shows, she says, can also be "empowering", which is especially welcomed when we've all felt so disempowered during the pandemic, with all of us experiencing the loss of our freedom. For others, this has extended to the loss of a job, of health, or of a loved one.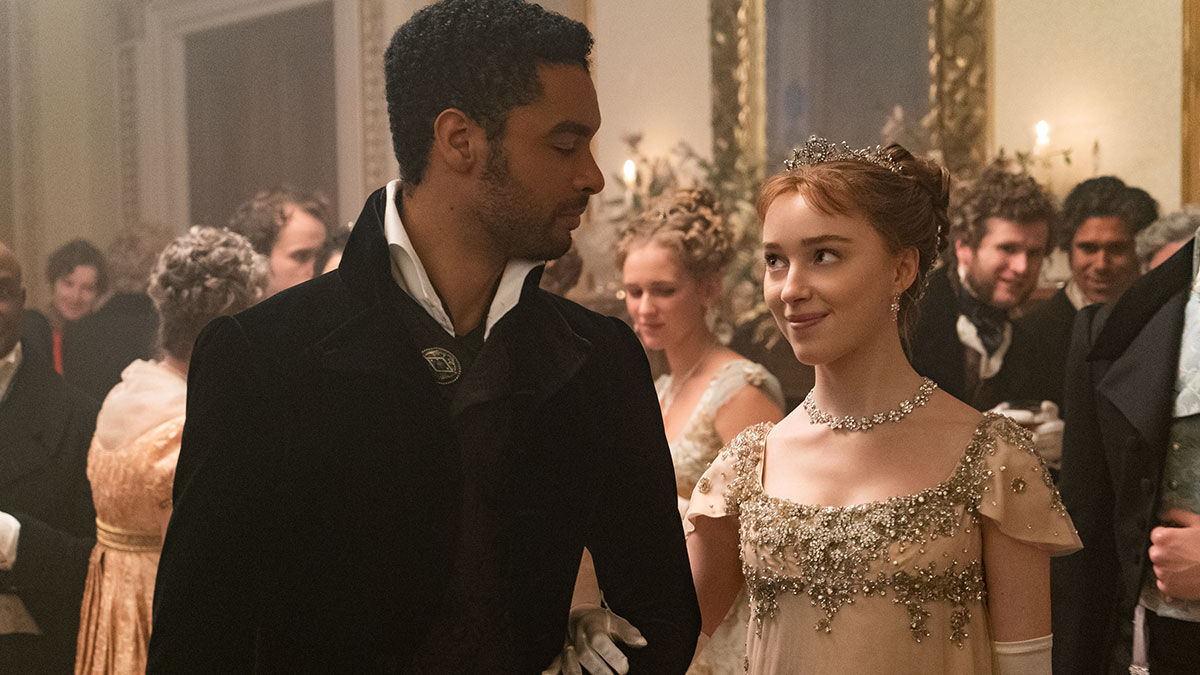 "Have you heard about this new thing, Squid Game? Is it something fun we should play?"


They allow us to imagine how we would act in a similar situation. For example, viewers have recently been hooked on Channel 4's Murder Island, where members of the public attempted to solve a fictional murder – and don't we all watch crime thrillers and think we can do a better job than the detectives?
As shows become more talked about, there is the added element of FOMO (fear of missing out). Inescapable memes, articles and hot takes flood the internet, so if you want to avoid spoilers (and social exclusion), you'll have to tune in – ASAP.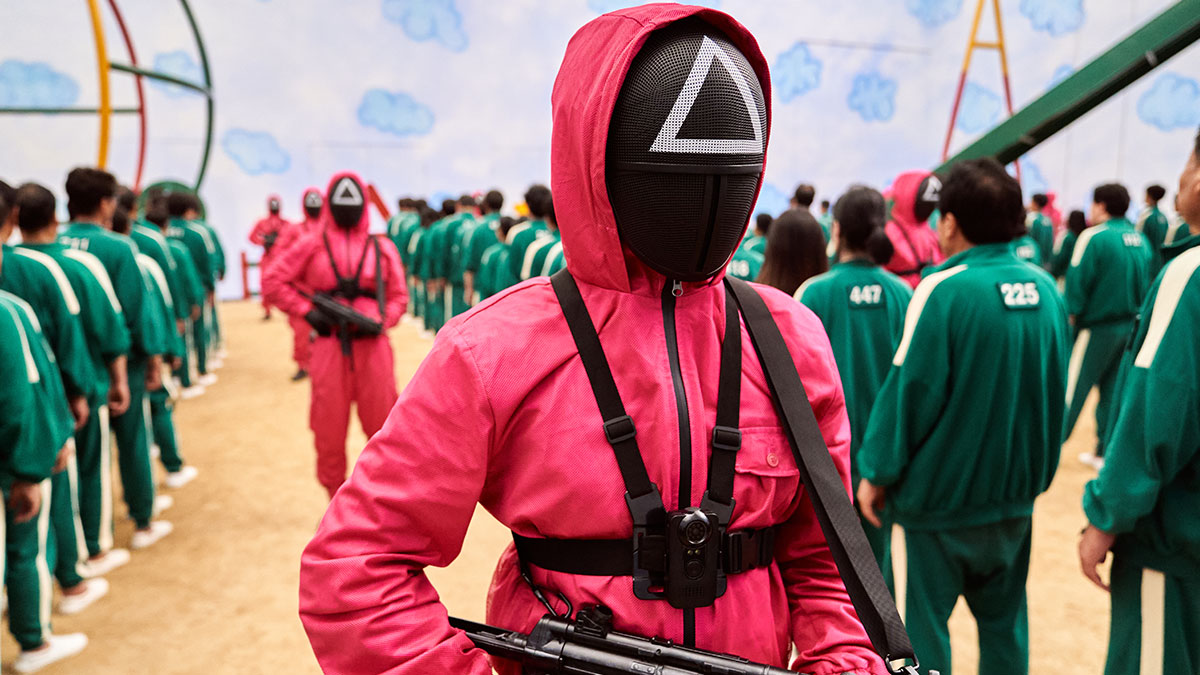 The triangle guards point out that no one can resist the Squid Game hype

During the pandemic, our TV viewing has become much more structured. We're watching things because we want to be part of the conversation, because a friend says, "You should check this out," because we've read about something in the media. "There is a bit more hype and intent to watching programmes than there was previously," Ahmed says.
While we may be shifting our viewing behaviour into watching this kind of high-octane programming, Ahmed warns against diving into a back-to-back episode binge-watch. While edge-of-your-seat shows like Line Of Duty or Vigil were released weekly, when we binge-watch, "we have no time to regulate in between episodes. Especially when it's something as intense as Squid Game, you'll be left jittery for days afterwards".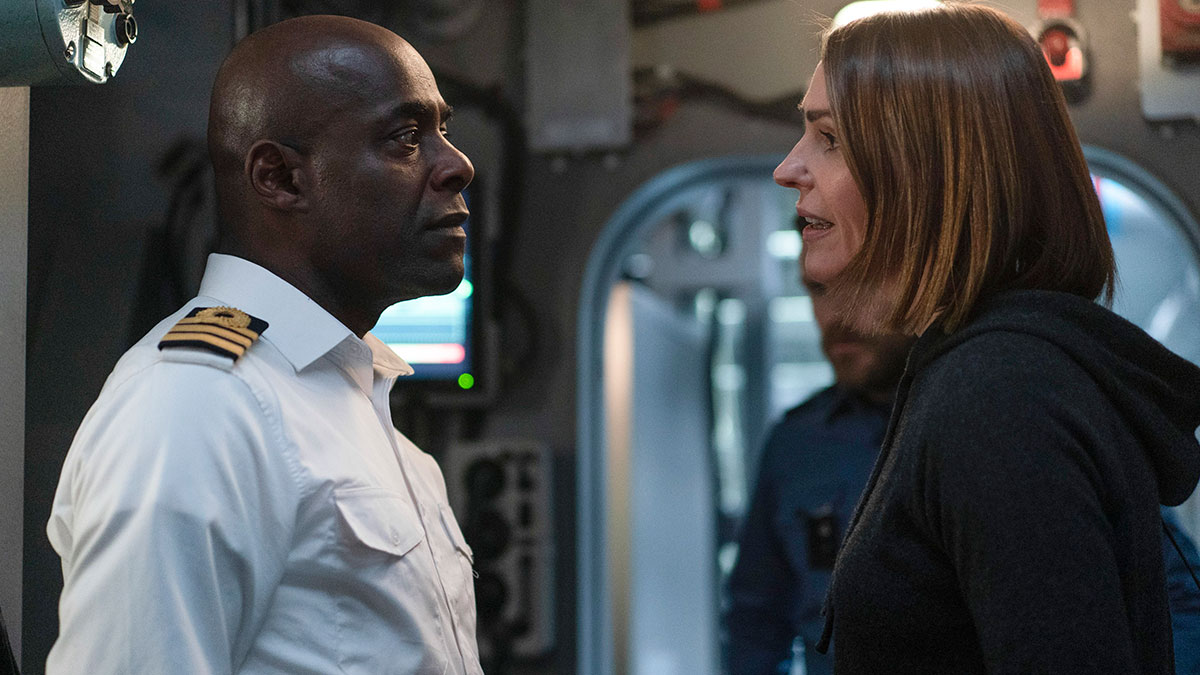 Although we might have wanted to binge-watch Vigil, looking forward to weekly episodes has its benefits

She recommends having a period to calm back down, whether that's having a cup of tea and thinking about the programme, or having a bath. Otherwise, we'll feel unsettled and our sleep will be affected, as we're in a heightened state. It sets off our stress systems and that's why we enjoy it, because "physiologically our body can't distinguish between excitement and fear", Ahmed says. "We get that adrenaline rush from suddenly starting to watch something and it being really exciting."
As we round up eight of the best thrillers (no filler) to watch on Virgin Media, remember the doctor's orders. One at a time, please, and then a nice cup of tea…
Sunday 7 November, 9pm, Channel 4 HD (CH 104/141)
After Jo Harding (Connie Nielsen, Wonder Woman 1984) experiences a fall, she forgets the last year of her life. With only her children and her husband Rob (Christopher Eccleston, Doctor Who) to rely on to fill in the gaps, she's struggling to join up the dots, but then a troubling flashback makes her question everything. Based on Amanda Reynolds' book, Close To Me is an intense psychological drama serving up some sweet, sweet suspense.

2. Vigil
Find it in Apps & Games > BBC iPlayer
Vigil has become the UK's most watched new drama launch in three years. Viewers were hooked watching Detective Chief Inspector Amy Silva (Suranne Jones, Gentleman Jack) investigate a crew member's death onboard HMS Vigil, a ballistic missile submarine. The finale left people feeling "tense" and "claustrophobic" – and crying out for a second series.

3. Showtrial
Find it in Apps & Games > BBC iPlayerFrom the makers of Vigil and Line Of Duty comes Showtrial. Talitha Campbell (Céline Buckens, Bridgerton), who comes from a wealthy family, is charged with conspiracy to commit murder after fellow university student, Hannah Ellis (Abra Thompson), disappears. Duty solicitor Cleo Roberts (Tracy Ifeachor, The Originals) leads her defence against a prosecution determined to use Talitha's gender and social status against her.


4. Squid Game
Find it in Apps & Games > Netflix
A sign of a good TV series is you want to talk about it. A sign of a great TV series is you want to dress up as the characters – something Netflix is no stranger to with its shows. If last year was all about Tiger King, this Halloween was dominated by Squid Game's teal tracksuits and red jumpsuits. The hit South Korean series – where debt-ridden contestants play children's games for money, with a catch – has become a global talking point. Trust us, the hype is justified.

5. You
Find series 1-3 in Apps & Games > Netflix
Has serial killer Joe Goldberg (Penn Badgley, Gossip Girl) finally settled down with the girl of his dreams, fellow serial killer Love (Victoria Pedretti, The Haunting Of Hill House)? The married couple are raising their new-born son in suburbia in California, but Joe becomes obsessed with their neighbour Natalie (Michaela McManus, One Tree Hill), and his cycle of stalking begins again (hey, it worked on Love). Based on the books by Caroline Kepnes, You has already been confirmed for series 4, so the deranged – yet likeable – characters are going nowhere.

6. The Tower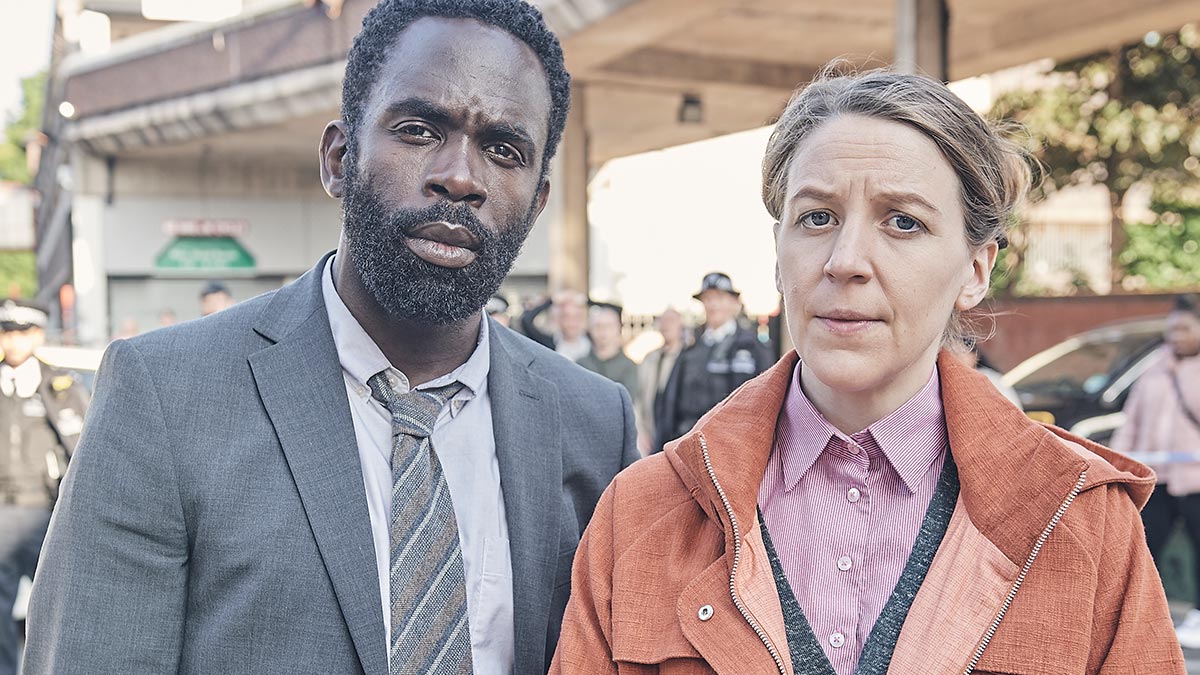 Monday 8 November, 9pm, ITV HD (CH 103)
Homeland writer Patrick Harbinson has adapted Kate London's novel Post Mortem. London is a former Metropolitan Police Officer, so if you're looking for credible plots, she certainly knows how to write those. Gemma Whelan (Game Of Thrones) stars as main character Detective Sergeant Sarah Collins alongside Emmett J Scanlan (Peaky Blinders), Tahirah Sharif (The Haunting Of Bly Manor) and Jimmy Akimbola (Kate & Koji).

7. I Know What You Did Last Summer
Find it in Apps & Games > Prime Video
In what's been called a "gory Gossip Girl", this reboot of the 1997 film and the 1973 novel is further proof that we just can't get enough of remakes and franchises, especially of the horror variety. With Scream, or Scream 5, coming out in 2022, and Halloween Kills recently being released in cinemas, "everyone's entitled to one good scare" (there's a quote for the diehard Halloween fans out there). It turns out it might even be good for us.

8. Shetland
Find series 6 in Apps & Games > BBC iPlayer
After waiting two years for its return, Shetland's sixth series recently aired, with fans comparing it to Vigil. Give the people what they want – murder on a boat (or a ship, or a submarine)! The North Water, Annika, Vigil and Shetland have all delivered so far…
TV channels: Channels, content and features available depend on your chosen package. Channel line-ups and content are subject to change at any time and to regional variations.
HD: HD TV set, V HD Box, TiVo box, Virgin TV V6 box or Virgin TV 360 box connected with HDMI cables required for HD channels. Number of inclusive HD channels depends on package.
ITV HD is subject to regional variation. ITV HD is not available where STV HD or UTV HD is available.
Netflix: Netflix subscription required at extra cost.
Interviews: Any opinions expressed in interviews are those of the interview subject and not those of Virgin Media.
Amazon Prime Video: Amazon Prime subscription required at extra cost. 18+. Click here for T&Cs.
Image credits: Showtrial © BBC / World Productions / Joss Barrett
Vigil © BBC / World Productions / Mark Mainz