Skip to main content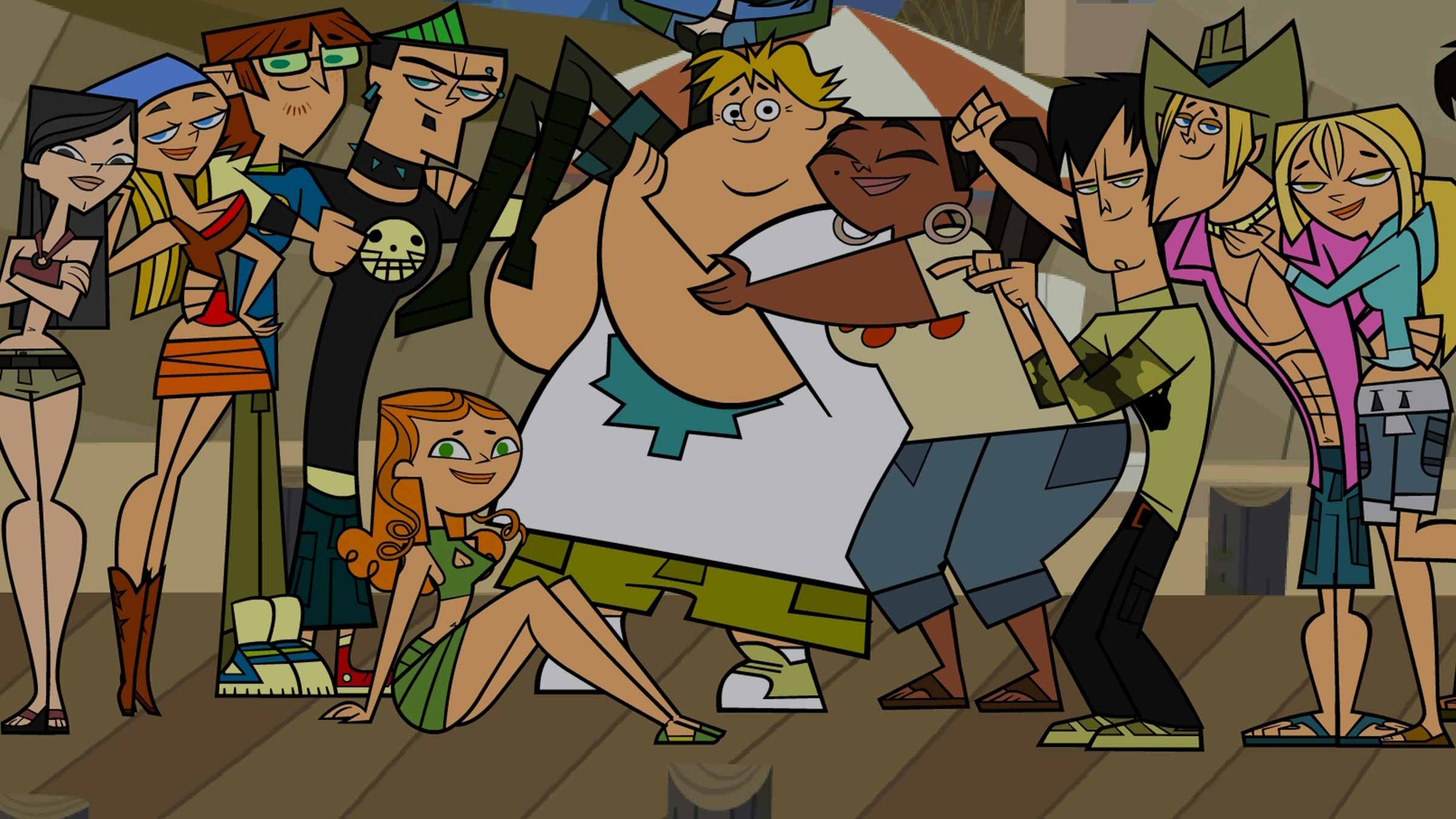 If you and your little ones are looking to up your TV game, check out our guide to some of the very best family shows in town
By Virgin TV Edit

Kids TV is an absolute minefield. Just one misunderstanding can transform you from at least thinking you're a cool parent into a blithering buffoon who doesn't even know what breed of dog Rubble from PAW Patrol is! IMAGINE THAT!
But don't worry, because help is at hand. We've created a list of cracking programmes sure to keep your little ones entertained. Armed with this advice, you can help make sure this half-term will be packed with more top-tier children's telly than you can shake a pudgy, jam-covered, remote-holding fist at.
Top of the list is Total Drama, the brilliant animated reality comedy series. This October half-term, you'll be able to watch five seasons of Total Drama, including three brand new seasons dropping just at the right time. You can find them in Kids > On Demand (depending on your TV package).
Want to know more? Check out our picks below, plus a handy little nugget of info about the shows to impress the small ones…


Peppa Pig
Weekdays from Monday 19 October, 10.30am, Nick Jr. (CH 715)
She's the anthropomorphic, animated pig every toddler in the universe adores. Comic mishaps and life lessons abound in this TV smash, making it a guaranteed crowd-pleaser that'll turn any tantrum into a gigglefest. And, with new episodes arriving on Nick Jr., there's plenty of Peppa to go around.
Blagger's line: Less a sentence, more a sound effect – it takes practice, but if you can nail Peppa's distinct snort, then you're on to a winner.
Fireman Sam
Weekdays from 25 October, 9am, Cartoonito (CH 706)
Everyone's favourite firefighter is back and taking over this half-term. Catch Sam in some new adventures, and meet some new characters, as Pontypandy's finest gets ready to jump into action whenever he is needed to keep the Welsh village safe. No job is too big or small for Sam!
Blagger's line: Samuel "Sam" Peyton Jones is also qualified in advanced driving, he's a trained lifeguard and he's a certified scuba driver.

Blue's Clues & You
Weekdays, 6.55am, Channel 5 HD (CH 105)
In Blue's Clues & You, Blue the puppy invites you to join her and Josh in this fun and exciting game show where they'll need your help with games and solving mini-mysteries. During half-term, help Josh make Blue laugh and learn about how things grow.
Blagger's line: Blue's friend is called Magenta the Dog. Like Blue being blue, she is magenta (purplish-red).
Deer Squad
Weekdays from Thursday 1 October, 7.30am, Nick Jr. (CH 715)
Meet Kai, Lola, Rammy and Bobbi who protect animals and humans alike. Did we mention they're deer? Whenever these loveable and brave pals face trouble, the team summon their Planet Powers to save the day. Kai's power is Water, Lola's Wood, Bobbi's Earth and Rammy's power is the sun!
Blagger's line: More a fact about deer, but did you know that deer can run up to 30 miles per hour?
Thomas & Friends
Weekdays, 6.55am, Channel 5 HD (CH 105)
A favourite for generations of children (the first book was in 1945!), Thomas shows no signs of slowing down in these new episodes. This week, Thomas fears the age of steam is over as a technology fair comes to town, and there's more futuristic fun later in the week with giant robots and milkshake machines.
Blagger's line: Thomas & Friends is set on Sodor, a fictional island off the coast of England.
Find out more about the history of Thomas & Friends in our exclusive interview with its creative producer.


Scooby-Doo and Guess Who?
Weekdays from 26 October, 9am, Boomerang (CH 730)
The Mystery Inc. gang, are back, and this time Scoobs, Shaggy, Velma, Daphne and Fred have a little bit of help from some famous friends in these brand new episodes. We won't spoil who's coming up, but past episodes have included Ricky Gervais, Batman and Sherlock Holmes – quite the mix, then.
Blagger's line: Fred is voiced by Frank Welker, who has voiced the character since its inception in 1969, and has voiced Scooby-Doo since 2002.
The Tom and Jerry Show
Weekdays from 26 October, 9am, Boomerang (CH 730)
The OG cat and mouse, Tom and Jerry are here to cause more mischief and mayhem in these new episodes throughout half-term, and in a back-to-back doubleheader with Scooby-Doo and Guess Who? Tom might not have much luck capturing Jerry, but it's not always about the destination – it's about the journey.
Blagger's line: Tom and Jerry's names are Tom Cat and Jerry Mouse.
The Adventures of Paddington
Weekdays, 8.30am, Channel 5 HD (CH 105)
If the Paddington movies enchanted your little ones (and let's face it, you too), then they'll adore this animated series. Featuring all the characters you love, and some new ones too, the beloved bear is as curious and kind as ever. Catch these new episodes on weekday mornings to set the day up just right.
Blagger's line: Ben Whishaw reprises his role from the films as the voice of Paddington Bear.
Danger Zone Half-Term
Weekdays from Monday 19 October, 10.30am, Nickelodeon/Nick HD (CH 712/714)
Danger, danger! High voltage action abounds this half-term with back-to-back episodes of Henry Danger and its spinoff show Danger Force. Henry Danger focuses on superhero Captain's Man's sidekick Henry (AKA Kid Danger), while Danger Force sees Captain Man recruit four new heroes-in-training.
Blagger's line: Captain Man, Swellview's resident hero, is indestructible. He has also shown super strength, an inability to get sick and he can breathe in space.



Total Drama
Find seasons 1-5 in Kids > On Demand
You might think regular reality telly is full of cartoonish characters, but in Total Drama, at least they're meant to be that way. This hit animated reality show changes its location each season. Total Drama Island and Total Drama: All-Stars are set at Camp Wawanakw on a fictional island. Total Drama Action is at an old movie studio. Total Drama World Tour is around the world (including the UK). Total Drama: Revenge of the Island is back at the camp, but this time it's radioactive…
Blagger's line: While the location and premise change each season, many of the contestants remain the same throughout.
Teen Titans Go!
Weekdays from 26 October, 9am, Cartoon Network/HD (CH 704/732)
The world's funniest superheroes are here with some new episodes in their half-term takeover. Join Beast Boy, Cyborg, Raven, Starfire and Robin in their hilarious adventures in Jump City. And don't forget to tune into Cartoon Network for their unmissable Halloween special.
Blagger's line: The Teen Titans have appeared in their very own theatrical film, Teen Titans Go! To the Movies, and it's very, very funny!
The Casagrandes
Monday to Thursday from Tuesday 20 October, 4pm, Nickelodeon/Nick HD (CH 712/714)
If you loved The Loud House, then you'll love The Casagrandes. This spin-off from the critically-acclaimed animation is one you won't want to miss. Having moved to Great Lake City, 11-year-old Ronnie has to adjust to her new life living under one roof with her multigenerational extended Mexican-American family.
Blagger's line: Ronnie moved to Great Lakes City in The Loud House episode "The Loudest Mission: Relative Chaos."
Ollie's Pack
Weekdays from Monday 19 October, 10am and 5.30pm, Nicktoons (CH 717)
Ollie is like most 13-year-olds – only his backpack doubles as a portal allowing a host of monsters to travel from the monsterverse into his world. With the help of his best pals Cleo and Bernie, plus monster trainer Captain Wowski, they must protect the planet (and maybe use the handy monsters for their own problems!).
Blagger's line: "Backpack" was coined the United States in the 1910s, while the variant we use in the UK – "rucksack" – is a German expression.
TV channels: Channels, content and features available depend on your chosen package. Channel line-ups and content are subject to change at any time and to regional variations.
HD: HD TV set, V HD Box, TiVo box or Virgin TV V6 connected with HDMI cables required for HD channels. Number of inclusive HD channels depends on package.
On Demand: Content available to view depends on TV package. Time limits apply for viewing chargeable On Demand content – see virginmedia.com. Once purchased, all chargeable On Demand content must be viewed within 48 hours. Premium channels and upgrades must be kept for at least 30 days.
TV Go: Content available to view depends on TV package. Not all channels/content from relevant pack available. Live streaming and On Demand requires broadband/WiFi or 3G/4G access. UK only (or while temporarily in EU). Should the UK leave the EU, we will not be able to provide access outside of the UK. Access via PC, Mac or TV Go App (selected iOS devices and Android™ devices only). Player, Mix and Fun customers: maximum 2 compatible devices per account can watch TV. Full House and VIP customers: maximum 4 compatible devices per account can watch TV.