Skip to main content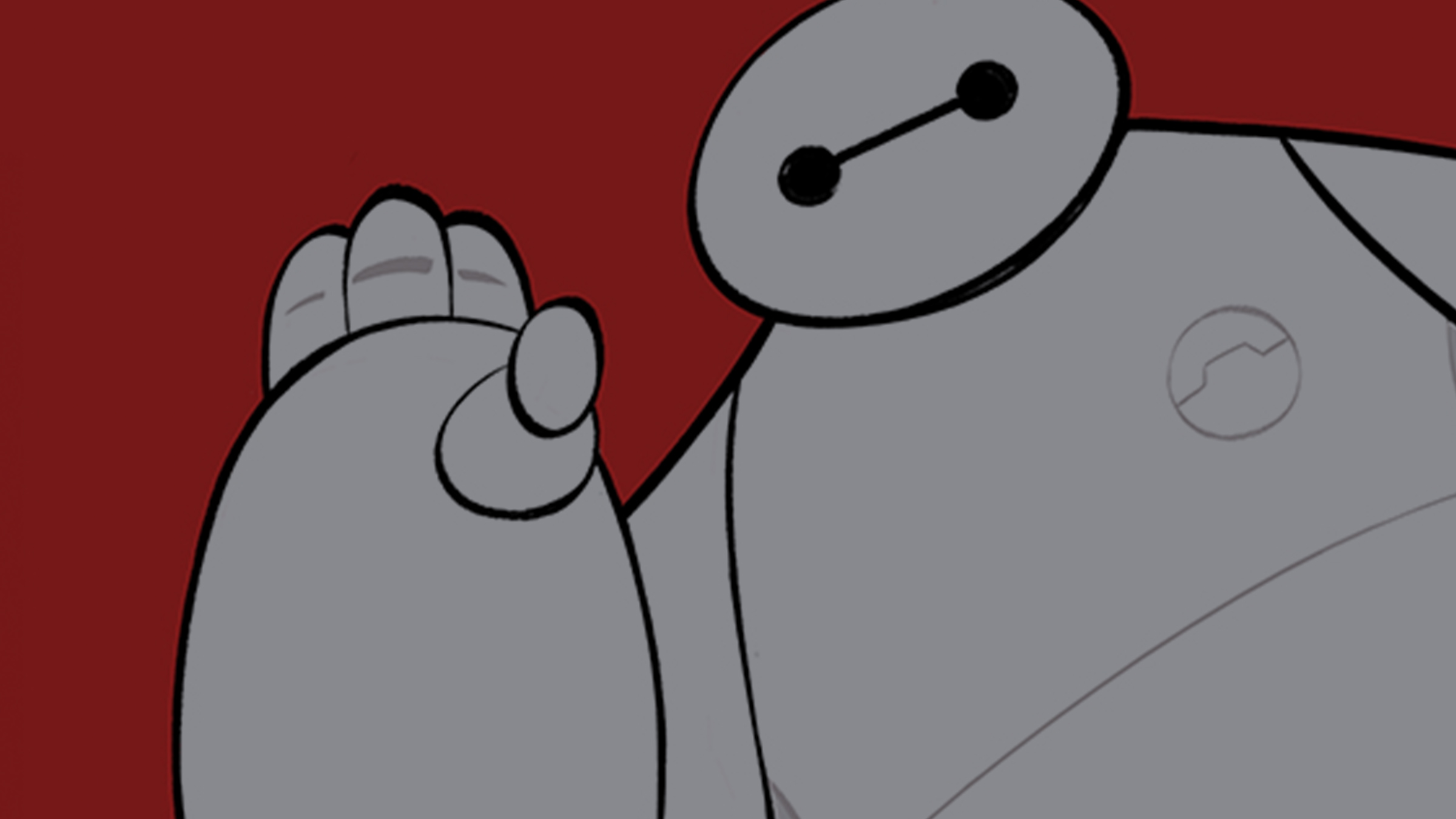 If you and your little ones are looking to up your TV game, check out our guide to some of the very best family shows in town
Half-term kids TV round-up
Kids TV is an absolute minefield. Just one misunderstanding can transform you from at least thinking that you're a cool parent into a blithering buffoon who doesn't even know what breed of dog Rubble from PAW Patrol is! IMAGINE THAT!
But don't worry, because help is at hand. We've created a list of cracking programmes that are sure to keep your little ones entertained. Armed with this advice, you can help make sure this half-term will be packed with more top-tier children's telly than you can shake a pudgy, jam-covered, remote-holding fist at.
And just in case your kids are getting to the age when they think you aren't in fact the font of all knowledge, we've even included a little nugget of info that should make them rethink that notion. Just the kind of generous thing incredibly humble legends like us would do. You can thank us at the end of half-term…

Weekdays from Monday 27 May, 9.30am, Nick Jr. (CH 715)
She's the anthropomorphic, mildly educational animated pig literally every toddler in the universe adores. Comic mishaps and life lessons abound in this children's TV smash, making it a guaranteed crowd-pleaser that'll turn any tantrum into a gigglefest. And, with a boatload of new episodes arriving on Nick Jr., there's plenty of Peppa to go around.
Blagger's line: Less a sentence, more a sound effect – it takes practice, but if you can nail Peppa's distinct snort, then you're on to a winner.
Unikitty!
Weekdays from Monday 27 May, 6.30pm, Cartoon Network (CH 704)
You'll want your finger hovering near the volume control for this one – because when it gets squeaky, it gets squeaky. Featuring the ferociously happy unicorn/kitten hybrid from The LEGO Movie, this animated series sees Unikitty embark on all sorts of misadventures as she presides over her Unikingdom.
Blagger's line: Uttering any vague sense of dissatisfaction with Master Frown or his friends from Frown Town will have you looking like a Unikitty! pro.
PAW Patrol: Sweetie Week
Weekdays from Monday 27 May, 5pm, Nick Jr. (CH 715)
A young boy and his incredibly well-disciplined cohort of four-legged friends go on missions to help keep their seaside town of Adventure Bay safe from the clutches of their arch-nemesis, Sweetie. And half-term is Sweetie Week, in which the aforementioned villain (p)ups the ante in four action-packed adventures.
Blagger's line: You could learn the names and breeds of all the original PAW Patrol members… or, if you haven't been able to book a month off to prepare for the exam, simply shout "PAW Patrol – ready for action!" Just try not to do it on your morning commute or in an HR meeting. Doesn't go down well.

Weekdays from 27 May, 7-10am and 4-7pm, Nick Jr. (CH 715)
As children, we all envied Horrid Henry's disregard for authority and ability to do whatever he darn well pleased. As grown-ups, we shudder at the thought of the little tyke unleashing a sort of prank Armageddon on his unsuspecting teachers. He's no better in these brand new episodes… though we do admit to still sort of enjoying watching him go "full Henry" in all his colourful, animated glory.
Blagger's line: Saying anything along the lines of "the episode where he wrecked the school is my favourite" should be substantial enough to trigger a declaration of love from your Henry-obsessed little ones.
The Amazing World Of Gumball
Weekdays from 27 May, 5pm, Cartoon Network (CH 704)
A word of warning about this show – on a scale of one to weird, it's definitely weird. And we mean really weird. But its weirdness is also what makes it so watchable, and frankly, brilliant, with each episode following Gumball Watterson's always amazing adventures alongside his adoptive goldfish brother, Darwin. Yeah, as we said – weird.
Blagger's line: It's thought-provoking, it's confusing, it's Gumball's declaration that: "Cheese is better than cake, because you can have cheesecake, but you can't have cakecheese" – and it's sure to be a conversation-starter with any Amazing World Of Gumball fan.

Find Big Hero 6 The Series series 1 in On Demand > Box Sets, or watch it on Virgin TV Go here
This action-packed animated superhero series follows a gang of teenagers and their towering, balloon-like robot companion as they protect the city of San Fransokyo from all manner of powerful threats. Expect jaw-dropping animated action, a plethora of gags and a cartoon you can definitely sit back and enjoy with any superhero-loving youngster. And, with the second season coming later this year, it's the perfect time to get caught up.
Blagger's line: Again, less a line, more a noise – nailing Baymax's signature "ba-leh-leh-leh" handshake sound is beautifully simple and will make you indistinguishable from a hardcore fan.
Star Wars Resistance
Find Star Wars Resistance series 1 in On Demand > Box Sets, or watch it on Virgin TV Go here
Any Star Wars fan will be entertained by this stonking animated series set before the events of The Force Awakens. The show follows Kazuda Xiono, a pilot tasked with spying on the First Order from within, and his adventures see him cross paths with many established characters from the film series such as Poe Dameron, Captain Phasma and C-3P0. If you're ten, you'll love it, and if you're not ten, it'll give you that joyous sense of adventure that makes you feel as though you are all over again.
Blagger's line: Remember, the First Order may sound like a special offer on Deliveroo but they're actually the baddies (boo!), whereas the New Republic isn't a high-street store selling bland khakis – they're the goodies (hooray!).
The Thundermans
Weekdays from Monday 27 May, 7-10am and 5-8pm, Nickelodeon/Nick HD (CH 712/714)
A family sitcom meets the superhero genre in this hilarious hit from Nickelodeon, in which the members of a superpowered family attempt to keep their crime-fighting alter-egos a secret from their neighbours in their town of Hiddenville. But with two tempestuous teenage twins keen to use their powers whenever they choose, things soon become increasingly difficult for both their parents and the townsfolk to handle.
Blagger's line: Shouting either "Thunder Man… away!" when you leave a room and "Shocked to see me?" every time you enter is guaranteed to have your young viewing companions chuckling and groaning in equal measure.
Not heard about Virgin TV Go?
Don't let anything get in between you and your essential viewing with Virgin TV Go. With loads of Box Sets to try out, you'll always be entertained wherever you are!
The app is available to all Virgin TV customers at no extra cost and is compatible with Android, iOS, Windows 10 and PC/Mac. Get downloading (from the links below) and you'll be one step closer to watching what you want, when you want.


Download the Virgin TV Go app from the Apple app store
Download the Virgin TV Go app from Google Play
TV channels: Channels, content and features available depend on your chosen package. Channel line-ups and content are subject to change at any time and to regional variations.
HD: HD TV set, V HD Box, TiVo box or Virgin TV V6 connected with HDMI cables required for HD channels. Number of inclusive HD channels depends on package.
On Demand: Content available to view depends on TV package. Time limits apply for viewing chargeable On Demand content – see virginmedia.com. Once purchased, all chargeable On Demand content must be viewed within 48 hours. Premium channels and upgrades must be kept for at least 30 days.
TV Go: Content available to view depends on TV package. Not all channels/content from relevant pack available. Live streaming and On Demand requires broadband/WiFi or 3G/4G access. UK only (or while temporarily in EU). Should the UK leave the EU, we will not be able to provide access outside of the UK. Access via PC, Mac or TV Go App (selected iOS devices and Android™ devices only). Player, Mix and Fun customers: maximum 2 compatible devices per account can watch TV. Full House and VIP customers: maximum 4 compatible devices per account can watch TV.