About Us - Cable My Street

How we're boosting speeds across the UK

Cable My Street is more than just a project to allow more UK homes and businesses to experience faster internet (although that's a big part of it – our aim is to connect 17 million premises). It's also about giving back. Our £3 billion private investment in the country's digital infrastructure is expected to benefit the UK economy by £8 billion, and will be directly responsible for creating 6,000 new jobs, including 1,000 new apprentices, over the duration of the five-year project.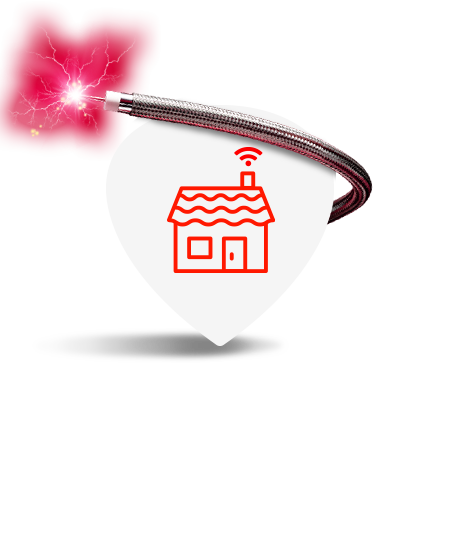 VIVID – our next generation optical fibre is here
Are you ready to be moved? Discover a whole new way to experience the internet with VIVID – our next generation optical fibre that delivers ground-breaking speeds of up to 200Mbps! Everyone can stream movies, music and more online at the same time, on multiple devices, enjoying unlimited downloads.
DOCSIS 3 - the magic in our cables
We're pretty proud of our cables. They're totally different to those used by other widely available providers because they feature DOCSIS® 3 technology, and they run right to your house.
Just hit Compare now
Virgin Media's speed

Up to 200Mbps

VS

My current speed
(Competitor Download Counter)
You just downloaded a whole
Click to view speed comparisons
Hide speed comparisons
| Provider | Broadband Speed | HD Movie (4Gb) | Music Album (60Mb) | Xbox Game (20Gb) | TV Show HD (1.3Gb) |
| --- | --- | --- | --- | --- | --- |
| Virgin Media VIVID | Up to 200Mbps | 4 mins | 4 secs | 19 mins, 58 secs | 1 min, 17 secs |
| BT and Sky regular Broadband | Up to 16Mbps | 1 hour, 0 mins, 59 secs | 54 secs | 5 hours, 4 mins, 56 secs | 19 mins, 39 secs |
| BT Infinity 1 and Sky Fibre | Up to 38Mbps | 18 mins, 30 secs | 16 secs | 1 hour, 32 mins, 30 secs | 5 mins, 58 secs |
| BT Infinity 2 and Sky's fastest fibre | Up to 76Mbps | 9 mins, 22 secs | 8 secs | 46 mins, 49 secs | 3 min, 1 secs |
Can businesses register in the same way as residential homes?
Yep, you can! We'd love to hear from businesses and home owners. If you're running a business from home, just register in the same way as you would if you were registering a residential home. Otherwise head on over to the Cable My Business registration page, or visit the Virgin Media Business Team, who'll be able to help you with any queries.

How much of the UK will Virgin Media cover by the end of this expansion?
By the end of the Cable My Street project we plan to have connected over 4 million more properties. At the moment, just over 44% of homes in the UK are cabled up to receive Virgin Media services. In the next five years, we hope to raise this to almost 57%!

How do you decide which streets will get Virgin Media?
We base our decisions on a lot of different things, but the first thing we look at is how close the street or area is to our network. Then we'll take a look and see how much interest we've had from the local community. That's why we're encouraging as many people as possible to register their interest - because the more interest we have in an area, the more likely we are to get our skates on and start cabling the street. If you want us, we want you!


Good programme bundles, first class fast reliable broadband and phone lines, all at a very competitive price
Mr Furber From Virgin Media's 2015 NPS Survey


Good service, easy to contact and good choice of what appears to each individual. Programmes not affected by the weather as it's all underground.
Mrs Halifax From Virgin Media's 2015 NPS Survey

The internet is really fast. The engineers ensure you are working fully before they leave the premises and it is done in a very quick time
Mrs Welsher From Virgin Media's 2015 NPS Survey

Excellent service on all aspects, especially Broadband, TV packages brilliant and helpline is superb.
Mr South From Virgin Media's 2015 NPS Survey

Why choose Virgin Media
With our award winning network, your household can make the most of our next generation optical fibre and flexible TV and phone services

With us you don't have to take a phone line to ge our ultrafast fibre optic internet.

You get peace of mind guaranteed as standard as we don't charge for servicing and repairs (Sky charge £65 for call outs). If anythiing goes wrong, we'll sort it out - no charge*.

Enjoy an immense library of TV, movies and Box Sets, plus the only place you can get Sky Sports and BT Sport in one package.

With our clever HD-ready TiVo® box, you can pause and rewind live TV and record 3 shows at once while you watch a fourth already recorded.
The legal stuff
Services available in Virgin Media cabled streets only. Service availability subject to survey, capacity and credit check. Minimum term contract applies. If you cancel during the minimum contract period you will incur an early disconnection fee.