 Get yourself up and running with QuickStart
If your home is eligible you can set up your services in your own time with QuickStart.
Is your property eligible for QuickStart?
QuickStart is only available at addresses that have had Virgin Media services in the past. You can enter your postcode above to check whether your property is eligible.
You also need to check the condition and location of your internal and external phone sockets. Unfortunately, if you're ordering more than one Virgin TV box, you won't be able to self-install.
Wall socket
Your wall socket should be undamaged, securely fixed and have the silver connectors visible.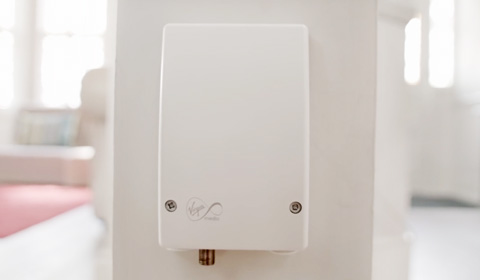 Outside socket
If you can, check that your outside box is securely fixed, with the cables in good condition.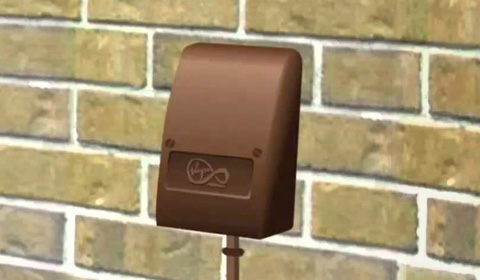 Phone socket
If you're getting a Virgin Phone line, make sure the wires going into your phone socket are in good condition.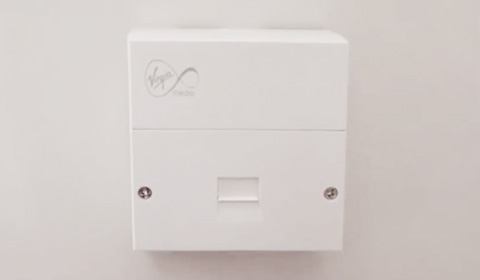 Position of your sockets and equipment
Your TV or Hub can be up to 3 metres away from your wall socket. If you want it farther away than this (such as in another room) you'll need a technician to come and move your socket.
Technician installations
If you're not eligible for QuickStart, you can choose a time and date for one of our technicians to come and get you set up, free of charge.
If you are eligible for QuickStart, or you want your sockets moved, you'll need to pay £40 for a technician installation.

The legal stuff
Prices may change at any time during the contract.
New customers only.
Minimum term applies to your cable service, check basket for details. If you cancel during the minimum contract period you will incur an early disconnection fee.
Service availability: SERVICES AVAILABLE IN VIRGIN FIBRE AREAS ONLY. Subject to survey, capacity and credit check, minimum term contract applies, check basket for details. If you cancel during the minimum contract period you will incur an early disconnection fee.
VIVID 350 Availability: Available in selected areas only - use our postcode checker to see if available in your area yet.
˜Five times faster: Based on fastest widely available advertised average download speeds (average speed 362Mbps for VIVID 350 vs average speed 67Mbps for BT Superfast Fibre 2 Unlimited, 58Mbps for Sky Fibre Max and 63Mbps for Talk Talk Unlimited Fibre Speed Boost).
Installation: Engineer installation fees may apply on certain packages or bundles (starting from £40 for standard install).
Set up Fee: There is an activation fee of £25.00.
2 £70 upfront cost includes £25 activation fee, £45 one-off flexi fee and delivery to store via Click & Collect. For optional home delivery, add £5.
Payment: For those joining Virgin Media, if you pay by any other means than Direct Debit, you'll be charged a payment handling fee of 13p per month, made payable to Virgin Media Payments Ltd. If you would like paper bills, the fee is £1.75 a month for cable and £1.50 a month for mobile. Further terms and conditions apply. See sections below for more Legal Stuff.
Remedies: If you have experienced a problem with Virgin Fibre caused by Virgin Media's failure to exercise reasonable care and skill in providing Virgin Fibre to you then legal remedies are available including the right to require a price reduction by an appropriate amount. For more information about when legal remedies are available to you visit https://www.citizensadvice.org.uk/
Netflix: Netflix subscription required at extra cost.
Separate contracts apply to your cable and mobile services.
**Please note standard charges apply, please check with your network operator for rates.
***For details about how much it costs to call our team from a Virgin Media home phone, visit virginmedia.com/callcosts. Call costs from other networks and mobiles vary.
† TV channel subject to regional variation.