Skip to main content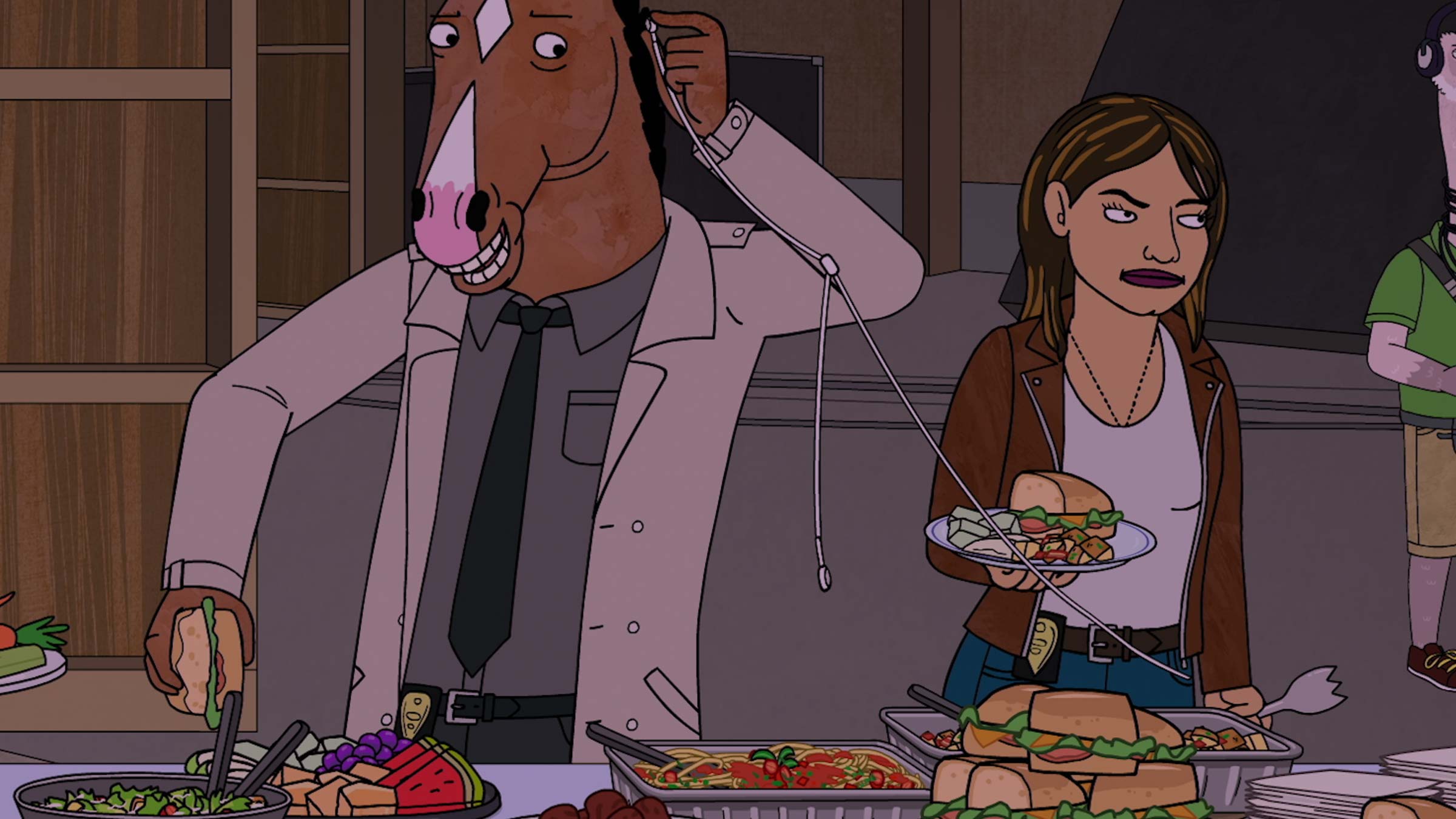 There are loads of hit new and returning shows on Netflix this September
Find all these shows on Netflix
Sorry if this sounds predictable, but September is proving yet another spectacular month for exclusive new releases on Netflix! Yes, the line-up of LOL-worthy comedies, dark dramas, awesome animation and everything in between just keeps growing, and the latest new autumnal additions are some of the strongest yet.
From returning favourites and superhero sequels to some thrilling new additions, here are the shows that have set our hearts racing this September.
Season 1 available on Netflix
This adaptation of an Israeli police drama has some rather unlikely casting, with Josh Groban – yes, the crooner – playing a highly ethical cop whose disgraced policeman father (70s/80s sitcom star Tony Danza) keeps trying to recommend a more laissez-faire attitude to the rules. It looks like a fun mix of family comedy and police procedural, so sign us up.
Marvel's Iron Fist
Season 2 available now. Also find season 1 on Netflix
The most mystical of Marvel's Defenders returns to protect New York City from any martial arts-related or occult-tinged threats. Danny Rand (Finn Jones) is highly trained and ready to fight, but he has a rival for the Iron Fist power – and new, even weirder opponents to face. With a new showrunner and a new focus, expect a real evolution of this character.
BoJack Horseman
Season 5 available now. Also find seasons 1-4 on Netflix
Time to welcome back the adult animation that has somehow become one of the smartest, most emotionally resonant shows on TV. As we rejoin the semi-equine 90s star, BoJack is back on the screen in a new detective show – but his own worst instincts are still contriving to undermine his success. If you haven't seen it yet, there's still time to get on this horse.
And that's not all!
There's even more great entertainment coming your way on Netflix this September – check it out!

How to watch Netflix with Virgin TV
If you have a TiVo® box or Virgin TV V6 box, powered by TiVo®:
1. Press Home on your remote
2. Select Apps & Games
3. Select All Apps
4. Select Netflix
If you're already a Netflix subscriber, you can also access the app through Search & Discover or by pressing Red on channel 204. Just sign in with your existing login and start watching. And you'll only have to log in the first time you use it. Want more Netflix tips? Then head here.
If you're new to Netflix, then you'll need to subscribe to use the app. The easiest way to do this is by going to netflix.com/virginmedia. You can also subscribe using the Netflix app in Apps & Games.
Netflix: Netflix streaming membership required. If you're new to Netflix, you'll need to register and accept Netflix's terms and conditions of use. Existing Netflix customers can access the service through their TiVo® or Virgin TV V6 box.