Skip to main content
Want to kick your January blues to the kerb? Get Moving with Virgin Media's fantastic range of exercise classes, from disco dancing and weight training to Pilates and more
By Virgin Media
With the indulgent festive season over for another year, many of us will be feeling inspired to move our bodies, try something new or improve our health and wellbeing. Well, Virgin Media launched 80 brilliant exercise classes at the start of January 2023 that are available now for the whole family to enjoy – all you need to do is turn your telly on!
There's a wide range of fun and energetic activities available from Nuffield Health, Fiit and Fit at Home, and the best news is that there's no extra cost if you want to get involved. You won't even need any equipment for many of these sessions – so put on some comfortable gear and read on to discover some of the classes you can access at your fingertips.
If you're looking for inspiration, then you can explore the all-new Fitness section on Virgin TV. All Virgin Media customers armed with a TiVo® box, a V6 box, powered by TiVo®, a Virgin TV 360 box or Stream from Virgin Media can access it. You can even find it on the Virgin TV Go app. Categories include Strength, Cardio and Yoga. Always wanted to try a HIIT class? You can also search for specific activities to stream straight into your living room.
For TiVo® and V6 customers, simply go to On Demand > Get Moving or Catch Up > Get Moving. If you're on Virgin TV 360 or Stream, head to Box Sets & Movies > Get Moving.
Fit at Home Top Classes
Kids & Fun Workout 1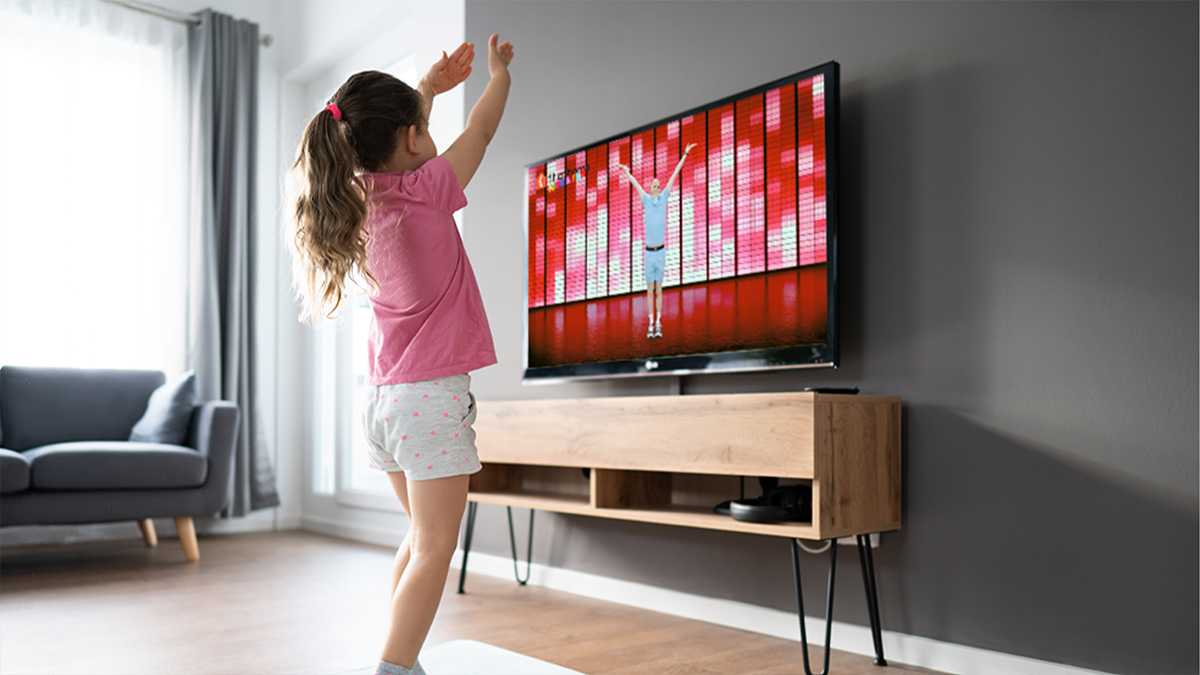 For a family-friendly workout, check out this energetic dance class. Just follow the beat, learn the fun choreography with instructor Dan and see who can steal the show!
Pilates & Fit workout 2
Pilates is known to help improve your posture, flexibility and strength, which is essential if you work from home or at a desk. Release stress and build concentration while keeping your body in tip-top shape.
Pregnant & Fit workout 1
Expecting a bundle of joy? Keep fit safely throughout your pregnancy with help from a professional trainer, using workouts that are created specifically for your changing body. Plus, don't miss Abby's special pregnancy Pilates!
Dumbbell & Fit workout 3
Build your total-body strength with this weight workout. Hitting different body parts using dumbbell moves, this workout is ideal for those who want to lose weight and get a lean body for the year ahead.
Abdominal & Fit workout 2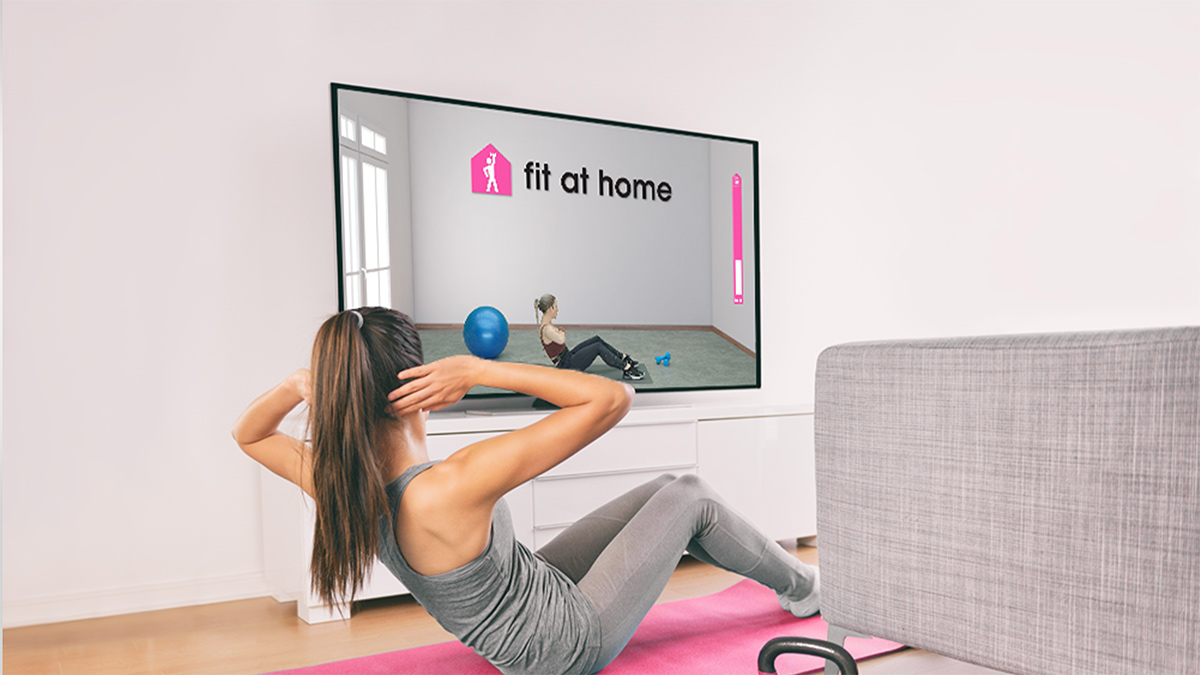 Short on time? Strengthen your core, get moving and shred your abs with this workout that's perfect to squeeze into a busy day, whatever your routine.


Nuffield Health Top Classes
HIIT for Beginners with Olivia
Not sure where to start? Then this is the class for you. Ideal for those starting out with high-intensity interval training (HIIT), one of the most popular and effective forms of exercise, this 20-minute class will gradually raise your heart rate using jumps, lunges, and slow burpees.
Full Body Workout with Ash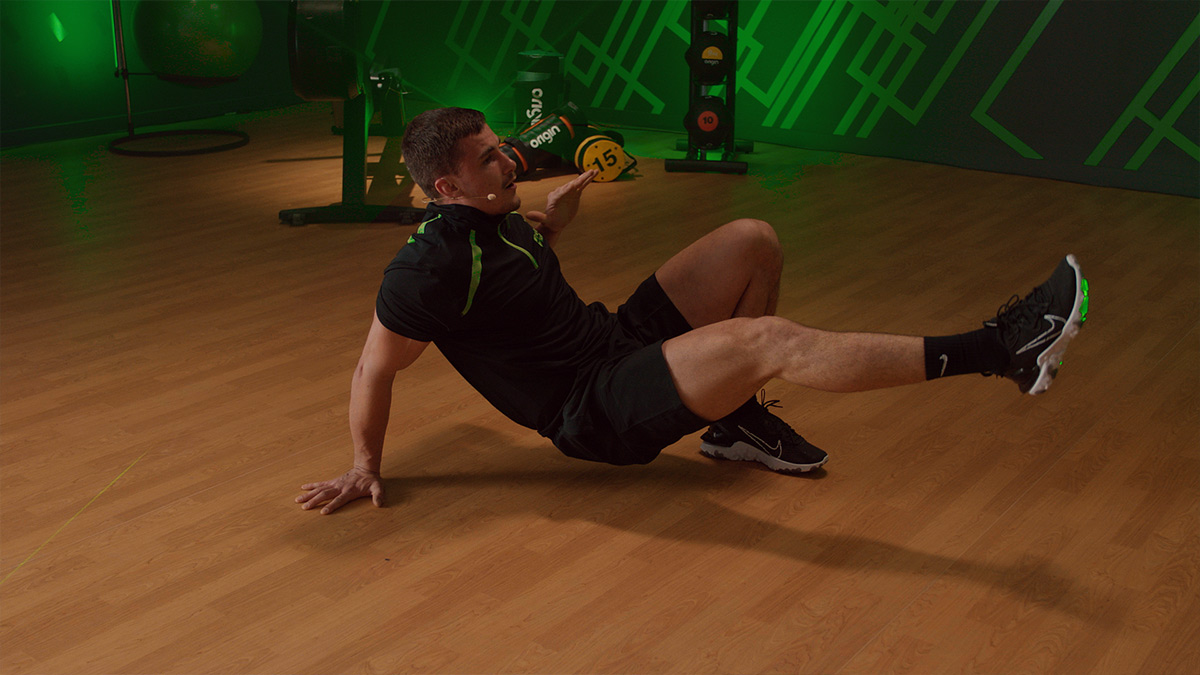 For something a little more challenging, this 30-minute class is a full-body workout that uses dumbbells to build your muscular endurance and condition the body. Expect lunges, crunches, squats and sit-ups.
Disco DanceFit with Olivia
Want to start the new year dancing? Then shake those hips and get your heart pumping, as you work on your coordination with fun routines against six feel-good tracks. Don't forget those disco fingers!
HIIT with Tan #1
A high-intensity interval workout that burns calories and gets your whole body moving. Push your body to the limit using a range of training styles including ladders and AMRAPs (aka "as many reps as possible").
Core Workout with Ash #1
A set of six-pack abs on your New Year's resolution list? This 20-minute class targets your core and strengthens your mid-section, with two sets of exercises that become more challenging the second time around.
Fiit Top Classes
Octane with Gede
Looking for a challenge? Led by Fiit's Head of Fitness Gede Foster, Octane is a class that requires energy and endurance. Work your way through eight moves without rest, increasing the intensity in every circuit.
Circuits with Sean
Targeting your chest area, this low-intensity circuit workout is perfect for those who want to improve their upper-body strength. And with a sweaty finisher to end the class, you're bound to get those endorphins flowing.
Foundational Strength with Laura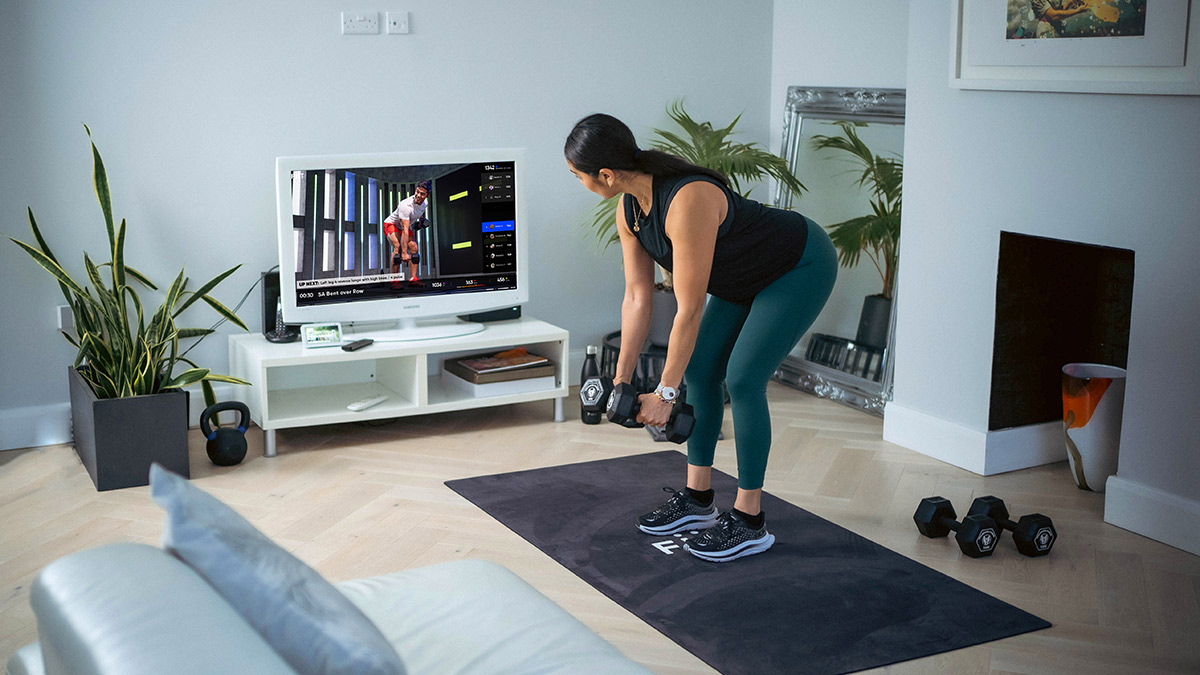 Bestselling author and fitness coach Laura "Biceps" Hoggins leads this series that teaches the fundamentals of body strength by using resistance techniques. Get moving and condition your body by testing your stability, technique and mindset.
Morning Mobility with Lina
Want to improve your mobility? Then rub the sleep from your eyes and wake up your body by gently moving your joints and muscles. Take a deep breath and get your mind and body ready for the day ahead.
Full Body Stretch with Richie
There's a reason your PE teacher made you stretch at the beginning of every class. A great way to prep your body for exercise, this class uses your bodyweight to help increase your range of motion. You can also do it to wind down after a long day.
Get even more brilliant rewards with Priority from O2
As well as these fab fitness classes at no extra cost, you can get more fantastic benefits from Virgin Media O2 through the Priority app from O2 – including Priority Tickets for gigs and events, complimentary cinema tickets, unique experiences, daily treats, prize draws and perks. We're one big family, and Priority is our way of saying thank you for being part of it.
Simply download the app to access these great discounts and rewards. You can get it from the App Store if you're an iPhone user or the Google Play store for Android users. All offers are completely tailored to you. The app uses geo-location technology, which means all offers shown are in close proximity to you, so you won't have to travel far. Plus, if you're already a Virgin Media broadband and O2 Pay Monthly mobile customer you can get additional benefits. Find out more here.
Download Priority from the App Store
Download Priority from the Google Play store
Terms apply. See terms & conditions below.
Priority from O2 app terms & conditions
O2 customers and Virgin Media broadband customers only. 18+. Internet access and registration required. Offers subject to eligibility criteria and availability. Terms apply, see the Priority from O2 app or go to o2.co.uk/terms. To claim/enter, download the Priority app, register or sign in with your My Virgin Media details. For full terms see o2.co.uk/terms.