Skip to main content
Choose a Greggs treat on a Friday or Saturday and we'll donate £1 to The Greggs Foundation. All you need is to download the Priority from O2 app

By Virgin TV Edit
Priority from O2 has partnered with Greggs to donate £1 for every Sausage Roll and Vegan Sausage Roll redeemed to The Greggs Foundation between Friday 28 October and Saturday 29 October.
The Greggs Foundation provides a free breakfast to children who need it, and has more than 750 Breakfast Clubs across the country. The clubs serve wholesome, free breakfasts to more than 47,000 children up and down the UK every school day.
You don't need to do anything extra. Simply download the Priority app, sign up and claim your free Sausage Roll or Vegan Sausage Roll. For every one claimed, Priority will donate £1 to The Greggs Foundation – which will itself be matched by a donation from Greggs.
Together, Greggs will be one step closer to the aim of having 1,000 Breakfast Clubs open by the end of 2025.
Download Priority from the App Store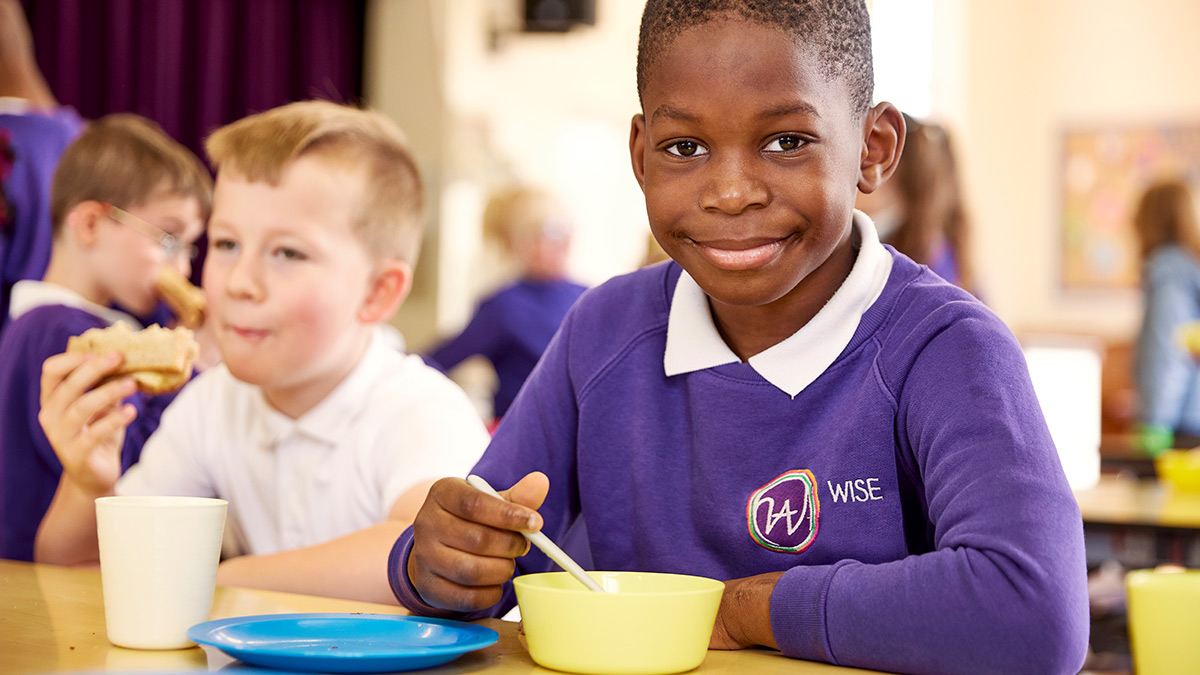 Each week, you can only choose a Greggs treat on a Friday or Saturday, thanks to Priority. You can choose either one free hot drink or one Breakfast Roll (Greggs' iconic roll filled with fluffy omelette, bacon or sausages), or one Sausage Roll, Vegan Sausage Roll or Cheese and Onion Bake. Delicious.
Virgin Media broadband customers can now get Priority Tickets for thousands of shows and events across the UK, as well as rewards, unique experiences, daily treats, prize draws and perks, all through the Priority app – at no extra cost. Plus, if you're already a Virgin Media broadband and O2 Pay Monthly mobile customer you can get additional benefits. Find out more here.
What other rewards are on offer with Priority?
With Priority, you can get complimentary cinema tickets and exclusive early access to amazing live events. You can also pick up daily treats while you're out and about from your favourite high street brands like Greggs. And to keep things fresh, your rewards are updated every month based on the things you love… with a few surprises thrown in, too!
How do I access Priority?
Simply download the app to access these great discounts and rewards. You can get it from the App Store if you're an iPhone user or the Google Play store for Android users. All offers are completely tailored to you. The app uses geo-location technology, which means all offers shown are in close proximity to you, so you won't have to travel far.
So get the app today and start to enjoy the benefits of Priority!
Download Priority from the App Store
O2 customers and Virgin Media broadband customers only. 18+. Internet access and registration required. Offers subject to eligibility criteria and availability. Terms apply, see the Priority from O2 app or go to o2.co.uk/terms. To claim/enter, download the Priority app, register or sign in with your My Virgin Media details. For full terms see o2.co.uk/terms.
Greggs offer terms & conditions
This Reward entitles you to enjoy a free Greggs product on a Friday or Saturday. Customers may only choose one of the following products each week:
A Bacon, Sausage, Lorne Sausage (Scotland only), Vegan (selected shops only) or Omelette Breakfast Roll
Or
A free Sausage Roll, Vegan Sausage Roll or Cheese and Onion Bake
Or
A free any size hot drink. Includes a regular or large Regular or large Americano, White Coffee, Cappuccino, Latte, Speciality Latte, Flat White, Espresso, Hot Chocolate, Mocha, Tea & Speciality Tea (Green and Peppermint).
Codes are released at 7am on Friday and Saturday. Breakfast rolls are served until 11am. Hot drinks, Sausage Rolls, Vegan Sausage Rolls, Cheese and Onion Bakes are available all day whilst stocks last.
There are 17,700 Breakfast Rolls and 27,300 Sausage Rolls, Vegan Sausage Rolls or Cheese and Onion bake available every week subject to availability. Only one product per person per week. You must use your code the same day to redeem your product. In store collection only from participating Greggs' shops. Takeaway only, your free product cannot be consumed in store. You must present your code at the till to claim your free product. This offer cannot be exchanged, refunded or transferred or used in conjunction with any other offer.
Excluded shops include: MOTO forecourts – Doncaster, Ferrybridge, Toddington North & South, Heston, Hilton Park, Lancaster, Southwaite North, Trowell, Leigh Del East & West, Knutsford, Heston East, Frankly North & South, Donnington Park, Trowell South, Wetherby.