Skip to main content
Want a fun, effective workout to follow whenever the mood strikes? Dive into our superb collection of training sessions, all available on demand
By Virgin TV Edit
If your exercise regime was disrupted by a summer holiday, or you found it hard to get moving in the heat, National Fitness Day in late September is the perfect time for a reset. That's where we can help. And if you managed to remain active (kudos!), we have plenty of inspiration to help you keep it up.
Now is your chance to throw yourself into our collection of workouts that you can do anytime, anywhere, at no extra cost. Bursting with fun and energy, these sessions are led by expert trainers from Fiit, Nuffield Health and Fit at Home, who know just what you need to get inspired, improve your mood and feel fitter and healthier. Whatever your level of fitness, you're bound to find a class that you'll love.
From abs training and high-intensity intervals to dance-fit classes and routines designed for kids, this collection of workouts offers something for anyone who wants to bring a bit of activity into their life this autumn.
If you watch on a Virgin TV 360 box or Stream from Virgin Media, you can find this collection in the Discover, Box Sets and Get Moving areas. If you watch on TiVo® or a V6 box, powered by TiVo®, you can find the collection in On Demand > Get Moving or Catch Up > Get Moving.
The workouts are available to all Virgin TV viewers for four weeks starting on National Fitness Day 2023, which is Wednesday 20 September. With so many classes on tap, it might be hard to choose – but you've got all month to try them all! Keep reading to see which one you'd like to try first.
Intervals with Corrine – Fiit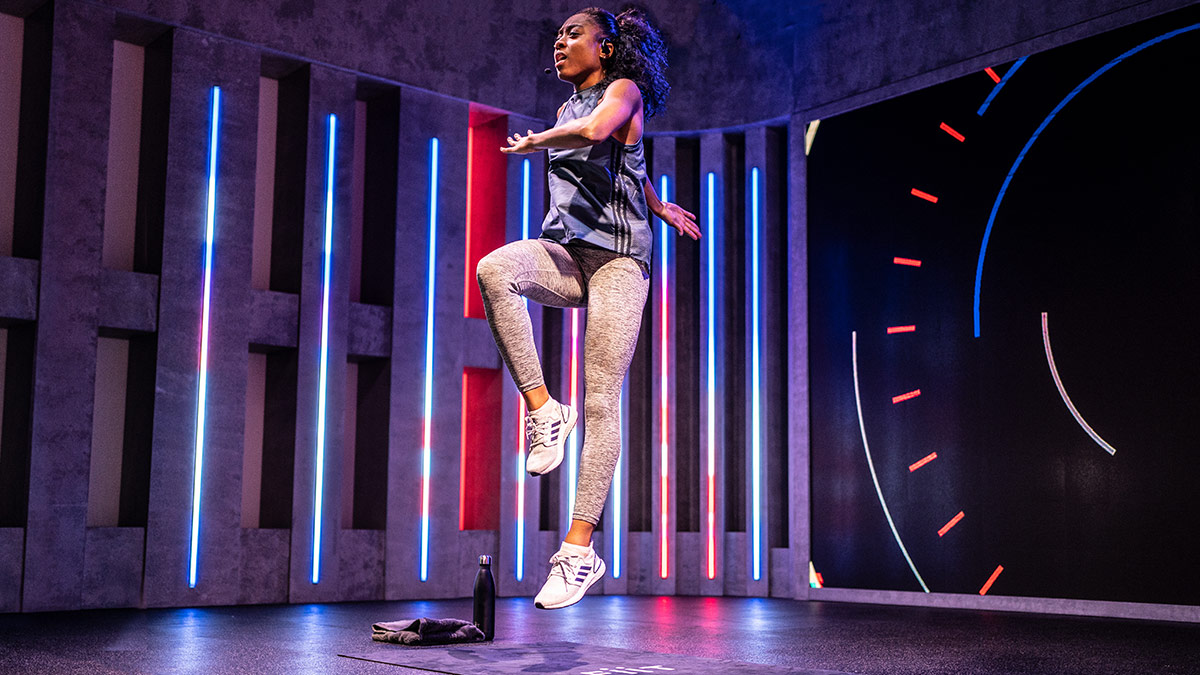 Want to supercharge your exercise regime? Health experts swear by interval training – workouts that alternate sequences of high-intensity and low-intensity effort – to keep your body guessing and boost your fitness levels fast. And no one combines work and play better than professional dancer turned personal trainer Corrine, who energises her classes with bubbly enthusiasm and a banging playlist.
Bodyweight & Fit – Fit at Home
This class is proof that you don't need a home gym kitted out with loads of high-tech equipment to get a proper workout. All you need is a bit of motivation, a mat and your own bodyweight to work on your muscles while you get your pulse racing. Plus, bodyweight training can be a more sustainable way for beginners to exercise: when you're pumping your own muscles instead of iron, you're less liable to overdo it and get injured.
Circuits with Sean – Fiit
Building strength is the cornerstone of Sean's classes – not surprising when you consider he's a former karate champion. His circuits class is an energetic mix of tried-and-tested exercises that will work you from top to toe and leave you with that post-exercise euphoria.
Dumbbell Shred with Gus – Fiit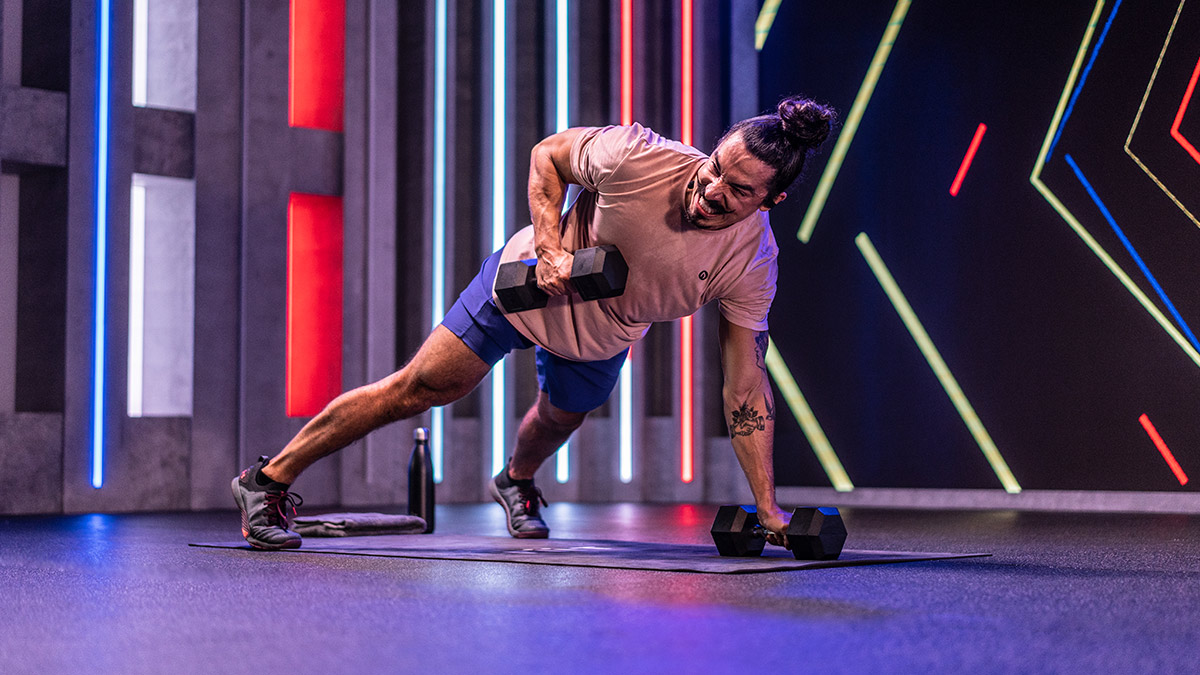 Looking to take your personal fitness to the next level? Try Fiit's Dumbbell Shred class, in which Gus will coach you through exercises such as squat jumps and thrusters. Between these power moves and Gus's focus on proper technique, you'll soon be making impressive gains in strength and stamina.
Disco Dance Fit with Olivia – Nuffield Health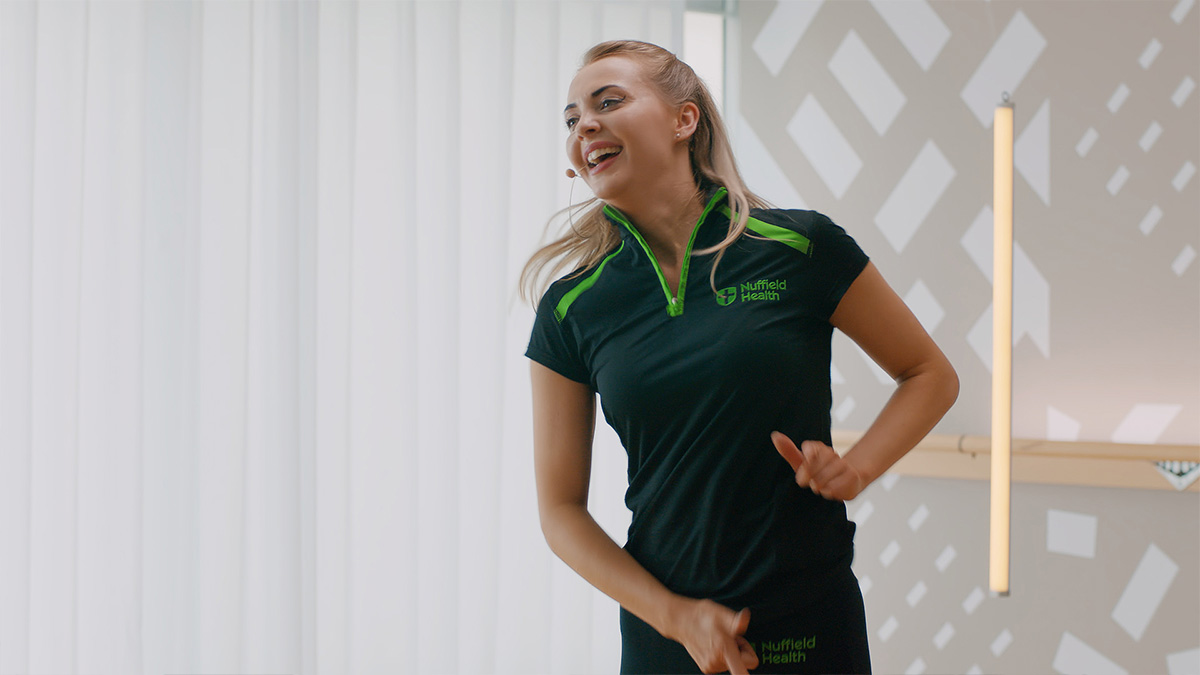 For a boost of serotonin, you can't beat the fun music and great vibes of Olivia's dance class. She makes it easy to find your groove with choreography that is just challenging enough to keep things interesting. And it's a fact: dancing doesn't just deliver the calorie-burning benefits of cardio – throwing shapes can help with coordination, balance and mental function too.
Kids & Fun – Fit at Home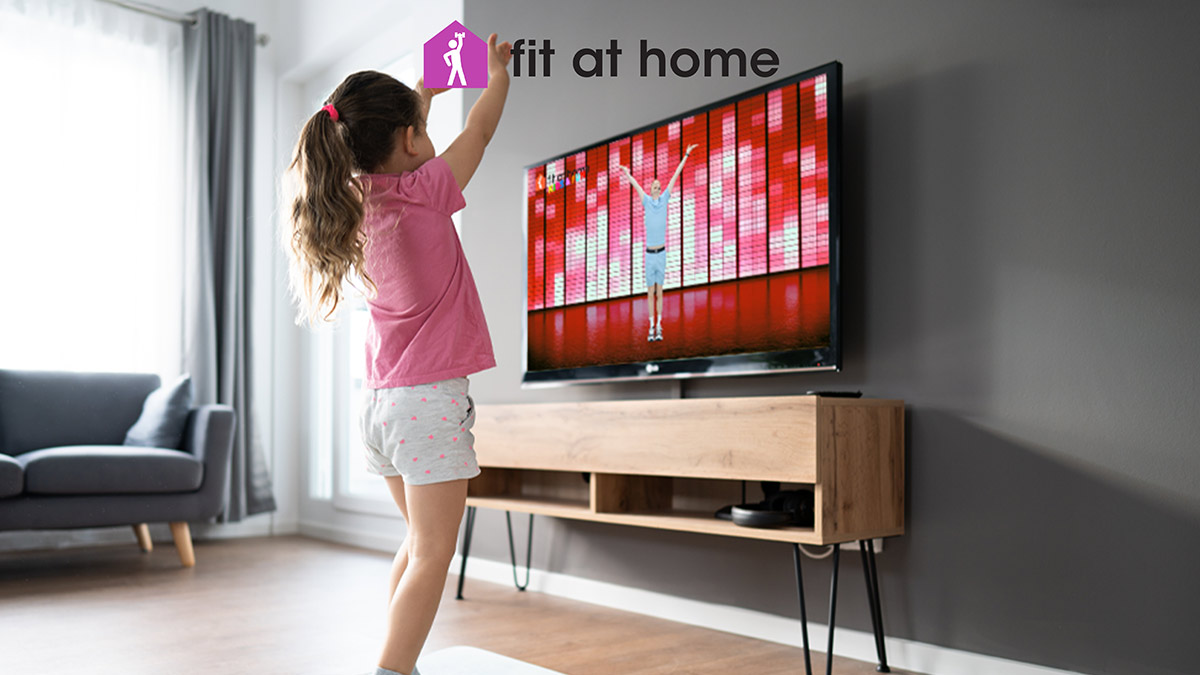 Thanks to "Dancing Dan" and his infectious energy, plus an ever-changing kaleidoscopic backdrop, this class will inspire kids to get moving to music. It's designed to suit children from six to 12 years old, but who's to know if you also decide to join in on the fun?
HIIT For Beginners with Olivia – Nuffield Health
This 20-minute class provides you with a brilliant taster session if you want to ease your way in to HIIT exercise, with Olivia on hand to guide you through a series of lunges, jumps and burpees that will gradually raise your heart rate. Tip: it's also a great class to trial if you're short on time or to add as a top-up to one of our strength training classes.
Circuits with Nez – Fiit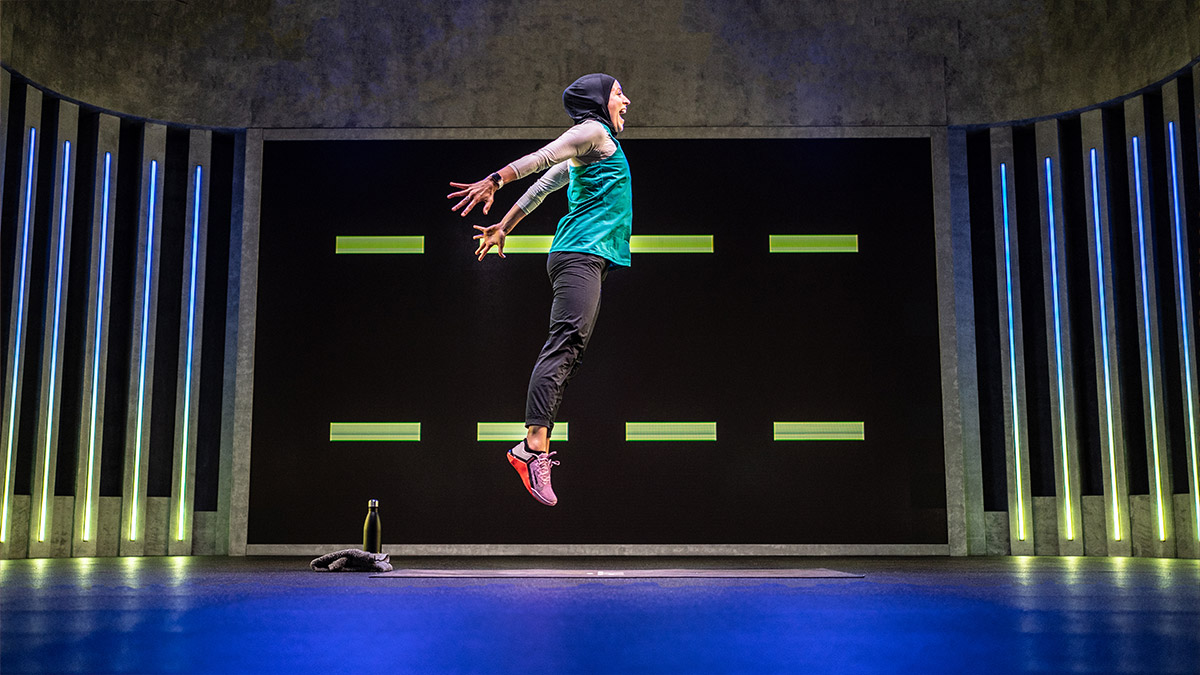 As a champion Muay Thai fighter, trainer Nez knows a thing or two about building confidence through movement and strength training. She's a brilliant guide to take you through this exhilarating, circuits-based session that will challenge every one of your muscles.

Octane with Gede – Fiit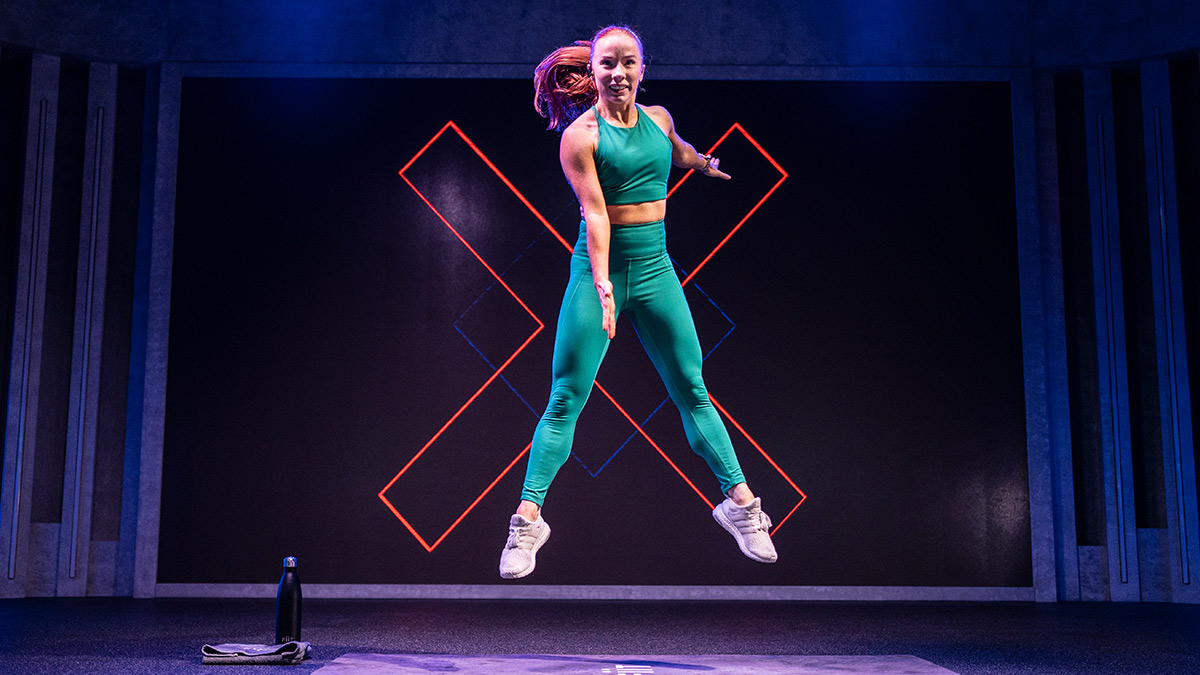 If you're looking for a session that will inspire you to step out of your comfort zone, Octane is the one. Professional dancer and all-round dynamo Gede leads this energetic session structured around non-stop, back-to-back circuits and polished off with a "finisher" exercise that will empty the tank. Post-workout endorphins guaranteed.
Abdominal & Fit – Fit at Home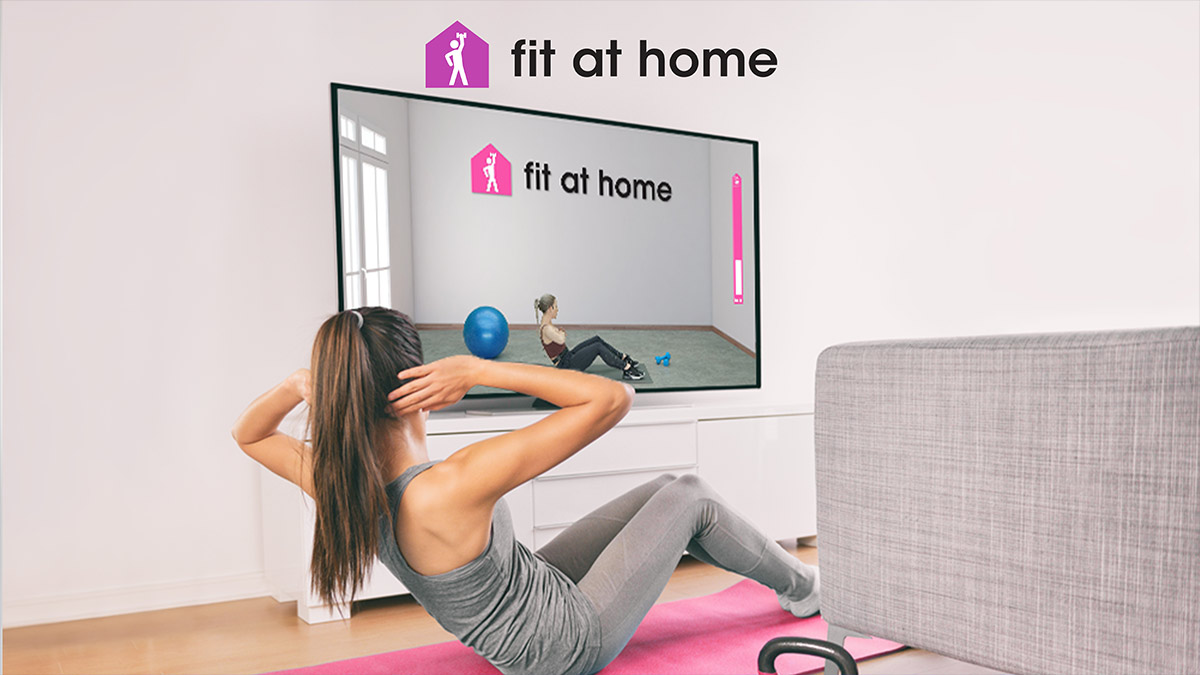 When it comes to building better posture, mobility and strength, targeting your core muscles will pay huge dividends (the six-pack is just a bonus!). Thank goodness for this super-targeted class where you'll cycle through a series of planks and crunches that will leave you – and your stomach muscles – feeling stronger and looking better defined.
HIIT with Tan – Nuffield Health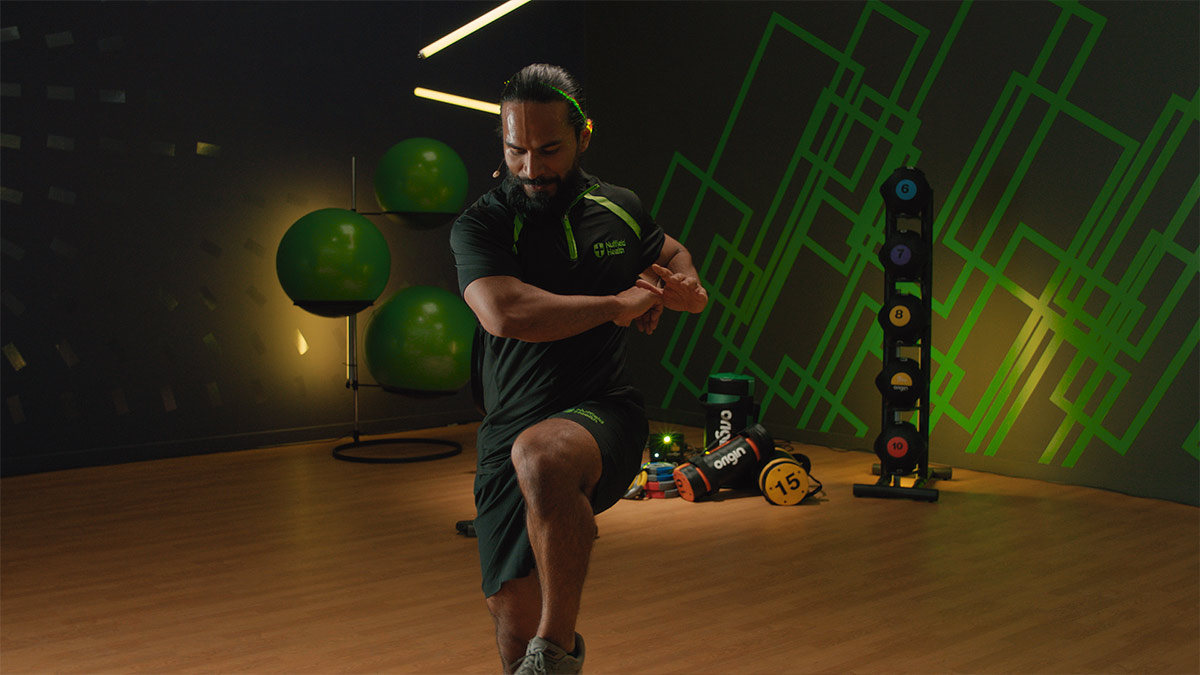 In this HIIT session, Tan will put you through your paces, challenging you with short-burst exercises designed to improve your fitness levels and reduce body fat. Expect to switch between high-intensity cardio work (hello, burpees) and dynamic strength movements to target different muscles, with some friendly encouragement from Tan to see you through.