Skip to main content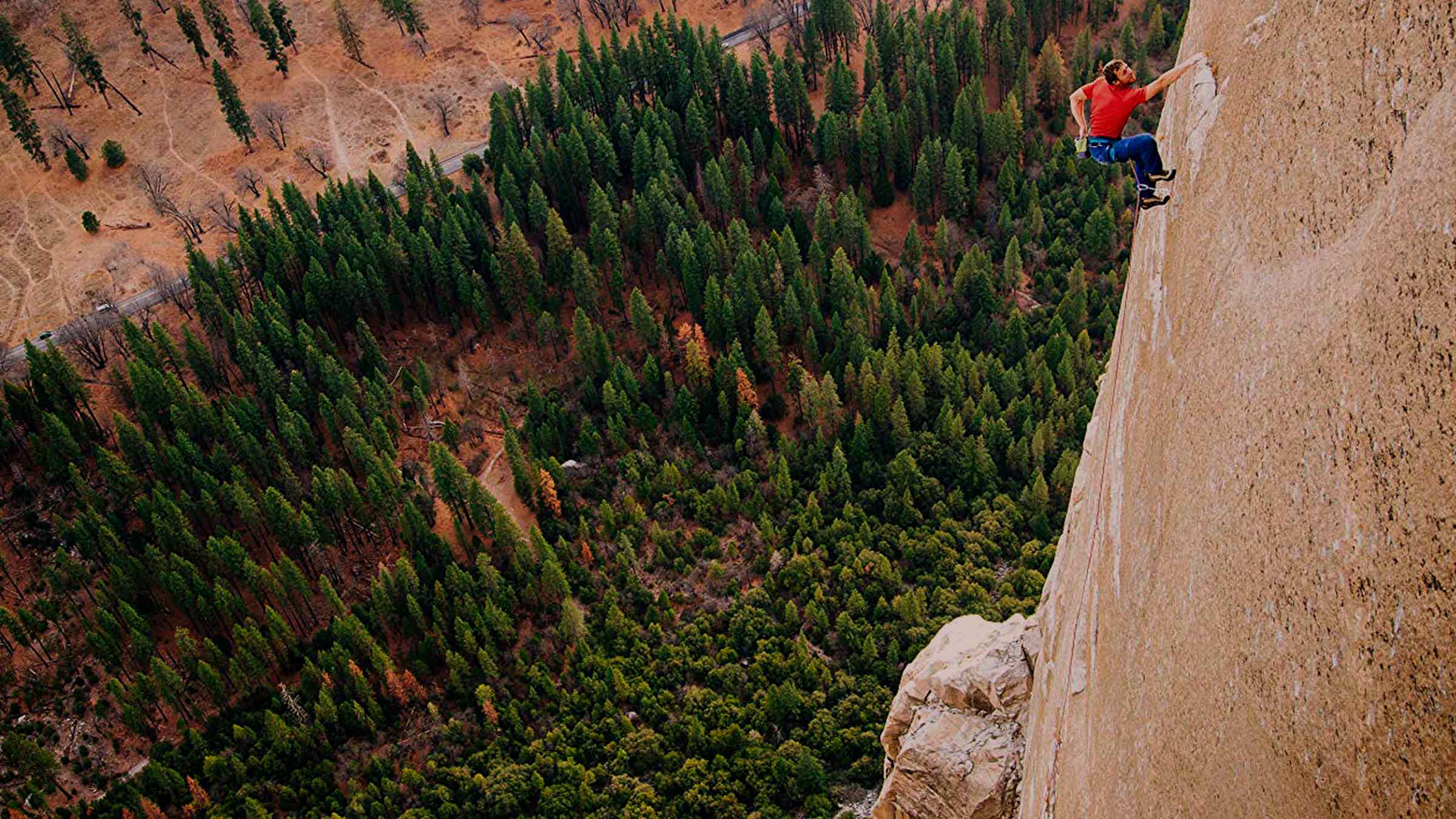 Fill your boots with the best of the action available on Prime Video, Netflix and more
By Virgin TV Edit
It isn't just live sport that has the power to make the hairs on the back of your neck stand on end.
Whether it's exclusive documentaries that give you the inside track or fist-pumping cinematic blockbusters, here are the best sporting documentaries and movies to watch now…
One-off documentaries
Andy Murray: Resurfacing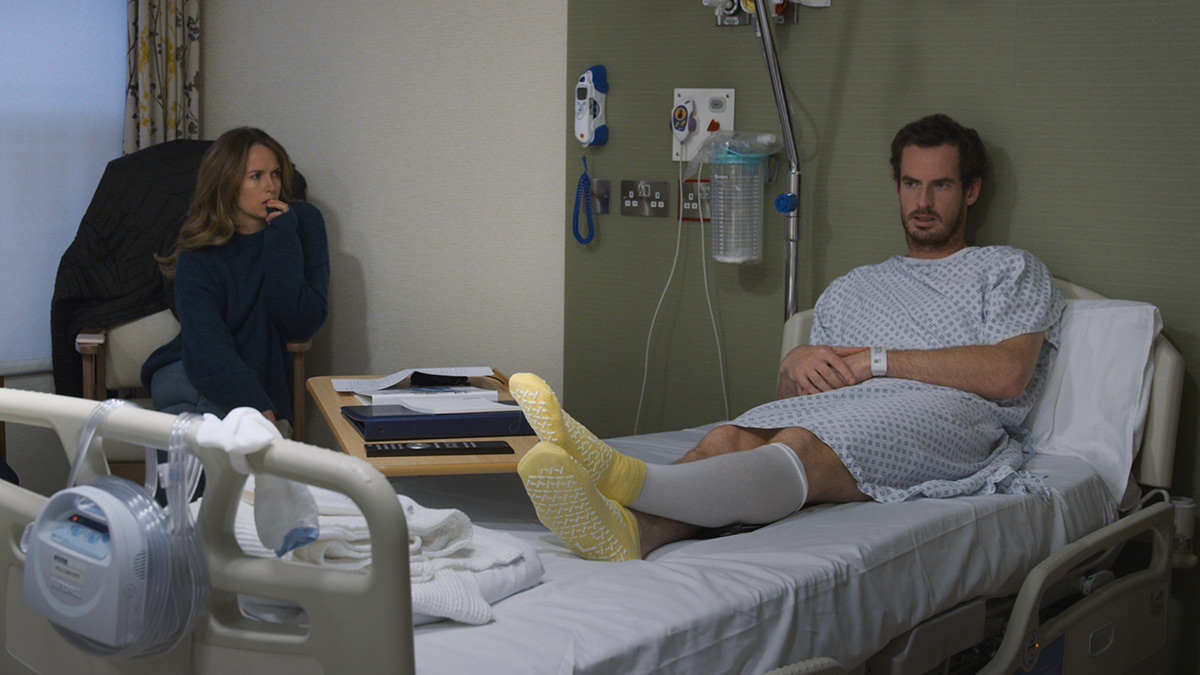 Find it in Apps & Games > Prime Video
From serious injury problems to his gruelling efforts to get back on court, track Murray's long and painful road to recovery from 2017 to 2019. Prepare to be awestruck.
Building Jerusalem
Find it in Apps & Games > Prime Video
There's plenty of mud, sweat, and tears in this fascinating look at English rugby's transformation from the amateur era to 2003's World Cup triumph.
One Night In Turin
Find it in Apps & Games > Prime Video
Narrated by Gary Oldman, this shows how England's against-the-odds run to the 1990 World Cup semi-finals shaped the nation's current relationship with football.
Icarus
Find it on Netflix
Film-maker Bryan Fogel wanted to make a documentary about doping in sports, but a chance meeting with Russian scientist Grigory Rodchenkov took him in a new direction – and bagged him an Oscar for Best Documentary Feature.
The Class Of 92
Find it in Apps & Games > Prime Video
They were the young lads at the heart of the most glorious period in Manchester United's history. This acclaimed documentary film tells the story of David Beckham, Ryan Giggs, Paul Scholes, Nicky Butt and the Nevilles in their own words.
Make Us Dream
Find it in Apps & Games > Prime Video
Whether you worship him or think Frank Lampard was better, this portrait of Liverpool legend Steven Gerrard is an emotionally charged ride that delivers the goods.
Gascoigne
Find it on Netflix
There's only one Paul Gascoigne. This documentary pulls no punches in profiling a footballer who has created as many headlines off the pitch as on it.
Bobby Robson: More Than A Manager
Find it on Netflix
A heartfelt look at the life and career of the former England, Barcelona, and Newcastle United manager. There won't be another like him.
Sir Alex Ferguson: Secrets Of Success
Find it on Netflix
One of football's greatest ever managers reveals how he made Manchester United a global powerhouse both on and off the pitch.
The Dawn Wall
Find it on Netflix
Don't like heights? Then stay well away from this white-knuckle documentary about two free-climbers and their attempt to conquer all 3000 feet of El Capitan in California.
When Snooker Ruled The World
Find it in Catch Up > Channels > BBC iPlayer
Featuring contributions from some of the sport's greatest stars, take a look at how snooker became one of the most unmissable sports of the 1980s.
Davis V Taylor: The '85 Black Ball Final
Find it in Catch Up > Channels > BBC iPlayer
Over 18.5 million people tuned in to watch Dennis Taylor take on Steve Davis in the nail-biting 1985 World Snooker Championship final. This is the story of one of British sport's most gripping chapters.
Gareth Thomas: HIV And Me
Find it in Catch Up > Channels > BBC iPlayer
Former rugby star Gareth Thomas shares his story of being diagnosed with HIV and how he is trying to change attitudes towards the condition in this powerful documentary.
Doddie Weir: One More Try
Find it in Catch Up > Channels > BBC iPlayer
After being diagnosed with motor neurone disease in 2016, ex-rugby international Doddie Weir made it his mission to find a cure. Join the charismatic Scot on his inspiring journey.
Docuseries
All Or Nothing: Manchester City
Find it in Apps & Games > Prime Video
City were a class apart during the 2017-18 season. Discover how Pep Guardiola and his players did it in this candid docuseries.
All Or Nothing: New Zealand All Blacks
Find it in Apps & Games > Prime Video
Get up close and personal to one of sport's most iconic institutions, as they navigate one of the toughest periods in their recent history.
All Or Nothing: Brazil National Team
Find it in Apps & Games > Prime Video
Think the beautiful game and you think Brazil. Follow the team's attempt to win the 2019 Copa America on home turf with a truly gripping behind-the-scenes series.
The Test: A New Era For Australia's Team
Find it in Apps & Games > Prime Video
Go inside the Australian cricket team's locker room for an unprecedented look at how they rose from a cheating scandal that rocked the sport to Ashes glory.
Take Us Home: Leeds United
Find it in Apps & Games > Prime Video
Follow all the ups and downs at one of English football's most famous clubs, as they attempt to win promotion back to the Premier League. This is Leeds we're talking about, so expect a bumpy ride.
Inside Borussia Dortmund
Find it in Apps & Games > Prime Video
Head behind the scenes at this German footballing giant, reliving the club's thrilling 2018-19 season in the process. Fantastisch!
The Last Dance
Find it on Netflix
The epic story of Michael Jordan's career with the Chicago Bulls is expertly told over ten compelling episodes. Even if basketball isn't your thing, you'll still be swept up by the drama. Read more about it here.
First Team: Juventus
Find it on Netflix
Thanks to unprecendented access, witness one of football's most famous clubs aim for a seventh consecutive Serie A title and the UEFA Champions League.
Killer Inside: The Mind Of Aaron Hernandez
Find it on Netflix
From professional American football player to convicted murderer, Aaron Hernandez is the subject of a true crime series that explores his rise and fall.
Maradona In Mexico
Find it on Netflix
Unpredictable Argentine football legend Diego Maradona becomes manager at struggling Mexican side Dorados de Sinaloa. What could possibly go wrong?
Cheer
Find it on Netflix
Follow the Texas-based Navarro College Bulldogs Cheer Team as they prepare to compete in the National Cheerleading Championship. Trust us, this death-defying series will have you on the edge of your sofa.
Formula 1: Drive To Survive
Find it on Netflix
From the producer of Senna and Amy comes this emotional, high-octane insight into the lives of Formula 1's teams and drivers.
Sunderland 'Til I Die
Find it on Netflix
This docuseries isn't just about Sunderland's bid to return to the Premier League. It's also about how a football club is rooted in the DNA of a community like nothing else.
Last Chance U
Find it on Netflix
Troubled young American footballers are given a shot at redemption in this dazzling docuseries with a big heart – but are they ready to seize the opportunity?
OJ: Made In America
Find it in Catch Up > Channels > BBC iPlayer
How did OJ Simpson go from American football superstar to murder suspect? Explore the whole fascinating story with director Ezra Edelman's Oscar-winning docuseries.
Movies
The Wrestler
Find it in Apps & Games > Prime Video
Mickey Rourke gives an Oscar-winning performance as a veteran pro wrestler who can't let go of the glory days.
Blades Of Glory
Find it in Apps & Games > Prime Video
Ice-skating rivals Will Ferrell and Jon Heder are forced to team up if they want to reach the Winter Olympics in this laugh-out-loud comedy.
United
Find it in Apps & Games > Prime Video
David Tennant, Dougray Scott, and Jack O'Connell star in this poignant drama about the tragedy and triumph of Manchester United's "Busby Babes" team of the 1950s.
Borg Vs McEnroe
Find it in Apps & Games > Prime Video
The rivalry between contrasting tennis superstars Björn Borg (Sverrir Gudnason) and John McEnroe (Shia LaBeouf) is brilliantly brought to life in this ace drama.
I, Tonya
Find it on Netflix
Margot Robbie gives it her all as Tonya Harding, the controversial US ice skater who was accused of sabotaging rival Nancy Kerrigan, in this Oscar-winning drama.
Moneyball
Find it on Netflix
Based on a true story, Brad Pitt and Jonah Hill are among the Hollywood big-hitters in this drama about a baseball coach's unconventional – and pioneering – method of assembling a new team.
The Fighter
Find it on Netflix
A boxer (Mark Wahlberg) tries to emerge from the shadow of his troubled older brother (Christian Bale) in a knockout drama from director David O Russell that picked up two Oscars.
Eddie The Eagle
Find it on Netflix
Taron Egerton hits the slopes as plucky British skier Michael "Eddie the Eagle" Edwards in a charming biopic that also stars Hugh Jackman, Christopher Walken and Jim Broadbent.
Rush
Find it on Netflix
Buckle up for a high-speed blockbuster from director Ron Howard that shines a light on the intense rivalry between chalk and cheese Formula 1 drivers James Hunt (Chris Hemsworth) and Niki Lauda (Daniel Brühl).
How to watch Amazon Prime Video with Virgin TV
Prime Video is available to all Virgin TV customers with a V6 box, powered by TiVo®. Simply sign up to Amazon Prime Video via their website, and you can log in on the box. And because Prime Video is fully integrated into TiVo®, you can search without even going into the app. Just select Search & Discover from the Home menu and type in the name of the show or movie you're after.
How to watch Netflix with Virgin TV
If you have a TiVo® box or Virgin TV V6 box, powered by TiVo®:
Press home on your remote
Select Apps & Games
Select All Apps
Select Netflix
If you're already a Netflix subscriber, you can also access the app through Search & Discover or by pressing Red on channel 204. Just sign in with your existing login and start watching. And you'll only have to log in the first time you use it.
If you're new to Netflix, then you'll need to subscribe to use the app. The easiest way to do this is by going to netflix.com/virginmedia. You can also subscribe using the Netflix app in Apps & Games.
TV channels: Channels, content and features available depend on your chosen package. Channel line-ups and content are subject to change at any time and to regional variations.
Amazon Prime Video: Amazon Prime subscription required at extra cost. 18+. Click here for T&Cs.
Netflix: Netflix subscription required at extra cost.
HD: HD TV set, V HD Box, TiVo box or Virgin TV V6 connected with HDMI cables required for HD channels. Number of inclusive HD channels depends on package.
Catch Up TV: Catch Up TV content available for up to 7 days or up to 30 days after broadcast, depending on content.