Skip to main content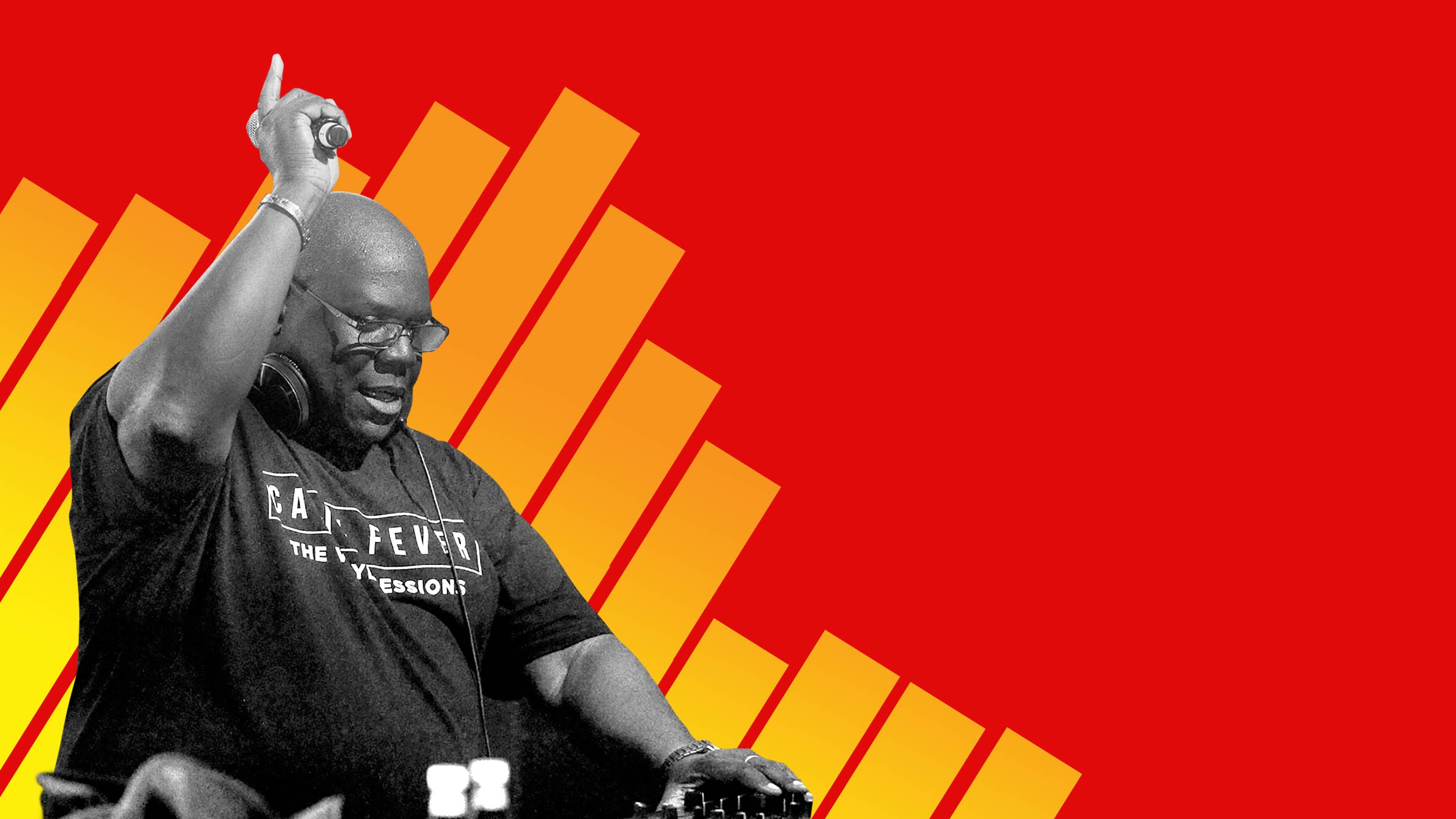 Find out how to win the chance to have Carl Cox playing at your house. Plus, the man himself answers our burning music questions
By Virgin TV Edit
How would you like legendary DJ and record producer Carl Cox spinning you tunes in your very own Ibiza rave cave? We're bringing the spirit of Ibiza live and direct to your home in an intimate gig for you and 19 of your friends.
Carl will be spinning the decks just for you via a live stream, while Krystal Roxx will be supporting round yours before and after his set. You and your friends will enjoy an epic night of tunes, plus £1,000 worth of food and drink. And that's not all. To top it off, you'll also bag a massive Sony bundle including a Sony Bravia 55" 4K Ultra HD TV and Sony Home Cinema soundbar with wireless rear speakers.
What are you waiting for? Enter now for your chance to win.
Ahead of the intimate gig, we sat down with Carl Cox to grill him on his favourite records, best gigs and more. Now, did we expect a conversation with one of the world's most in-demand DJs to involve him talking about how much he enjoys the theme tune to Only Fools and Horses? No. But there's plenty of surprises in this exclusive chat…
The record that changed your life?
Now that is hard to say, but I think, like for so many of us at the time, "Promised Land" by Joe Smooth made sense of our little movement that would go on to become a global industry.
Song that is your guilty pleasure?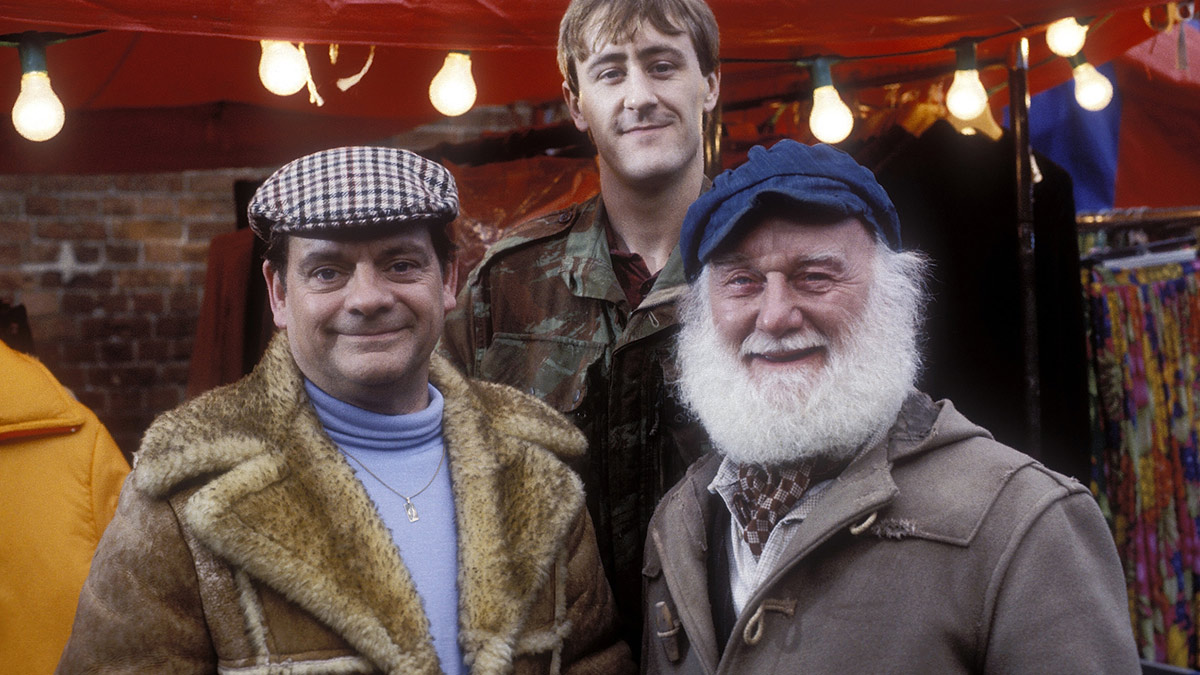 I've never really thought of a track in that way – I do love watching Only Fools and Horses though, it makes me laugh, and the theme tune always brings a smile to my face.
Song you play more than any other?
There isn't one, at least not that I'm conscious of. I do sometimes get behind a track that fits my mood or the mood of the dancefloor. Saytek, Prodigy, Horatio, Underworld and unreleased Coxy material have made regular appearances recently.
Favourite song to fill a dancefloor?
I like to think it's not what you play but how you play it. But if I had to drop a track to get an empty dancefloor heaving, you couldn't go far wrong with "Blue Monday" by New Order to bring people who are into all genres of music together. You can do some great things with the intro, especially with three turntables, that would really get the crowd's attention.
Enter now for your chance to win a DJ set with Carl Cox at your home
Artist who most inspired you growing up?
Probably someone from my Dad's collection – so many great tracks and artists but I'd be happy to say the mighty Wilson Pickett.
Your most treasured record?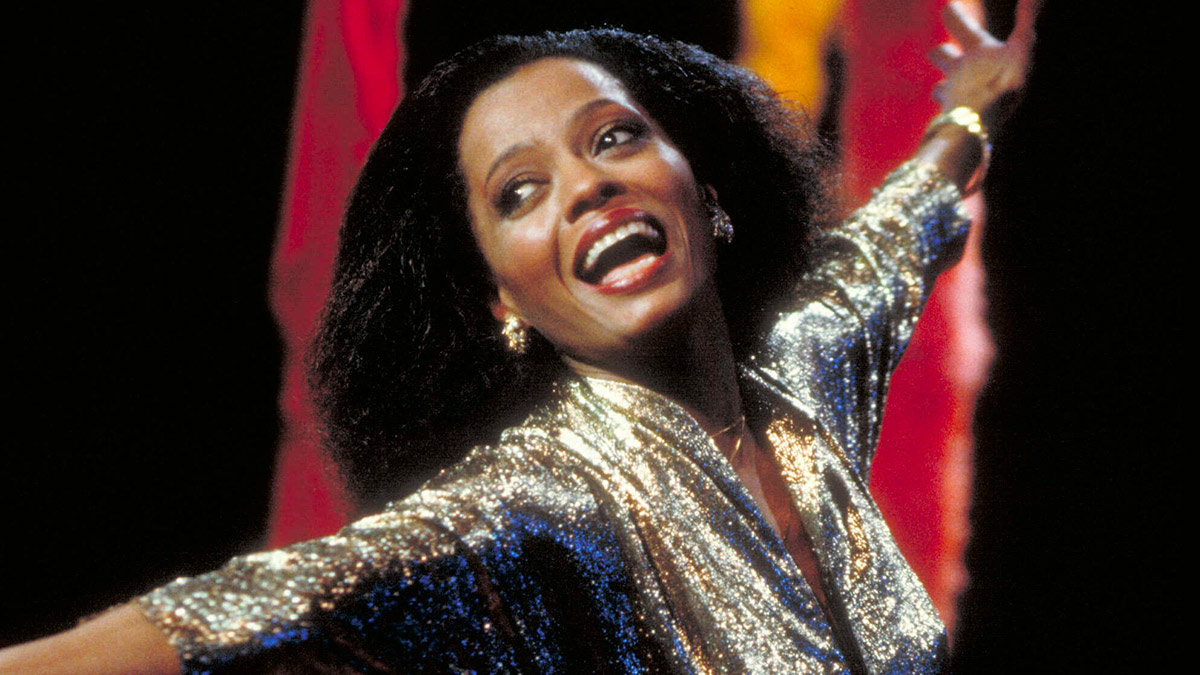 7" of "Love Hangover" by Diana Ross – the first record I bought. 150,000 records in the collection later and it still sits in my top 20.
Your favourite line of lyrics?
It would have to be from Joe Smooth's "Promised Land". "As we walk, hand and hand, / Sisters, brothers / We'll make it to the promised land".
Favourite collaboration on a track?
They are all my favourites! Working with Nile Rogers was amazing, and I'd say that while remixing Deadmau5 and The Neptunes' "Pomegranate" last year, I felt like something special was happening.
A musician you wish you could jam with?
Can I say all my heroes? I would have loved to perform with Prince & The Revolution with Sheila E. joining on percussion. Then again, imagine what it would have been like to jam with David Bowie. I once played keyboards with the Brand New Heavies in Ibiza and would love to get funky alongside Roy Ayers.
Favourite ever gig you've played?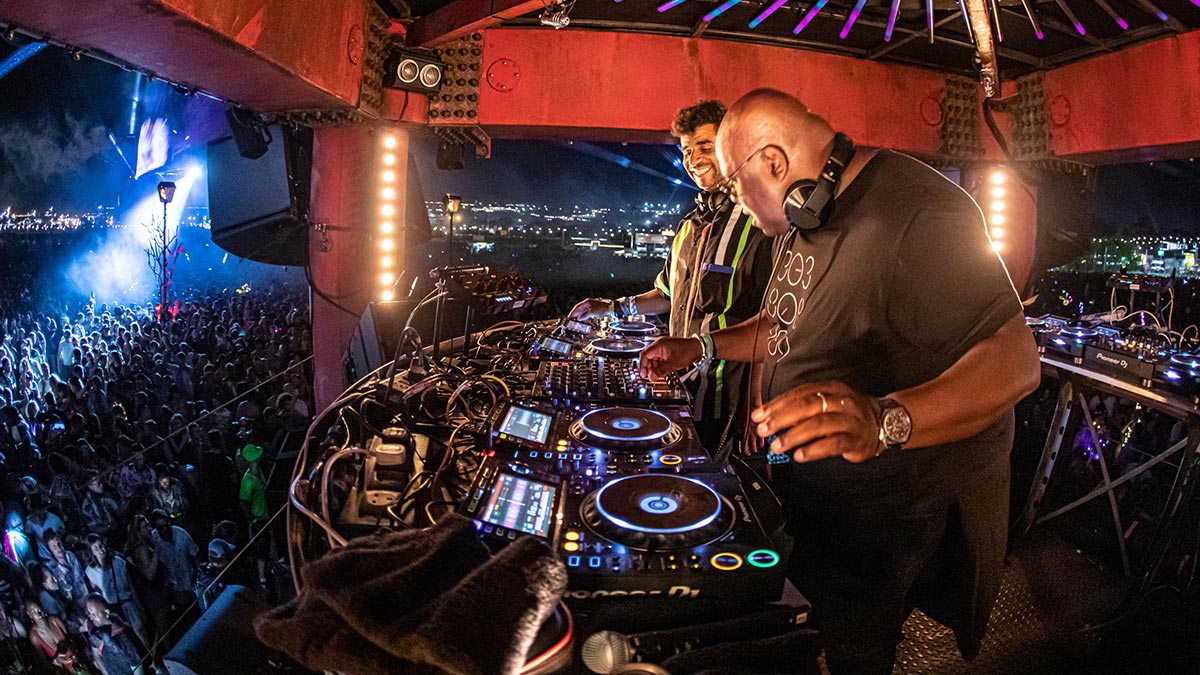 I know this will sound corny, but every gig is my favourite – each one is different and has something unique in it. Shows like my first Glastonbury, the Mega Structure at Ultra, Creamfields, Pure in Melbourne, my set at Stonehenge, NYE 1999/2000, Cabin Fever, Burning Man or the last night at Space could all be a favourite. But each is special to me in a different way. I should probably answer with "I'll let you know when I play it."
Enter now for your chance to win a DJ set with Carl Cox at your home
The DJ you'd hire to play for you?
It would have to be the late, great Froggy with his amazing soundsystem.
A new artist that everyone should know about?
Digital Afrika, who are on my Awesome Soundwave label, create amazing live electronic music.
Song that would soundtrack your life at the moment?
Life at the moment is very topsy-turvy for a lot of people. Franky Wah and I have just released "We Are One" which was born out of him sampling my voice from an interview I did during at the height of the pandemic about the importance of supporting every aspect of the creative industries. I heard it and we connected online and collaborated on this track.
Big crowds are amazing, but how much are you looking forward to playing this intimate gig?
No matter how big the crowd, I like to think of each show as intimate. Connecting with each person on the dancefloor is a big part of what I try to do, and always has been ever since starting out as a DJ playing to my school mates in break time. With a small crowd up for a good time, this should be a lot of fun for all of us.
Talk us through the night that Virgin Media customers will have in store should they win?
The great thing about this intimate party is that the winners will have their home transformed into their own rave cave to dance into the night with their friends. It has been a tough time in recent years, but I'm sure friendships will be rekindled, as often happens when people share special experiences together. That is the Ibiza ethos right there, the music is about bringing people closer together and creating that memorable moment. There's lot of surprises planned through the night plus great food and drink, and Krystal Roxx, will also be DJing there and adding some Ibiza vibes. It's going to be such a great evening for the winner.
Enter now for your chance to win a DJ set with Carl Cox at your home
Finally, what else have you got planned in the coming months?
I'm in the UK for the rest of the month playing some big festivals & shows. My track, "Carnage", is in the new Venom movie coming out at the end of the month, directed by Andy Serkis and starring Tom Hardy. I'm also doing my final Q&As around my book, Oh Yes, Oh Yes!, before heading over to the USA where I am performing across the country with ten shows in 18 days, before heading to Australia at the end of October and jumping into the studio to finish my next album alongside my motor racing commitments (my other "job"). I have three big UK shows in three cities at the end of this week so hopefully we'll dance together before I go. Oh Yes, Oh Yes!
Virgin Media Limited. Virgin Media customers aged 18+. UK residents only (excluding employees of the Promoter, their immediate family members and anyone professionally connected with this Promotion). Entry page here. 6 prize draws to be held over 6 weeks. Week 1 prize is tickets to see Lorde in Berlin or a Sony Bluetooth speaker. Entry into week 1 draw closes 11.59pm 26th September 2021. Winners selected at random. 1 entry per household. We ask you to confirm and provide personal information to validate that you are a customer. If you are a mobile customer we will use your mobile number to match and if you are a broadband/tv customer we will use your postcode and account number. All other information collected may be used to contact you in relation to this campaign, e.g to contact winners. If you have ticked the box to opt in and you're a TV, broadband, home phone or mobile customer and you show up on our records, we'll update your marketing preferences to show that you want to hear from us. It can take up to 28 days for our records to be updated. If you don't tick the box, we won't make any changes to your marketing preferences. Full T&Cs apply.