Calling features included
Enjoy all of these at no extra cost
Make the most of your phone line with lots of cool calling features that are included with your Virgin phone line package

Free Voicemail
The voicemail service available to Virgin Phone customers at no extra charge.

Last Number Recall
Find out the number of the last person you were called by.

Number Withhold
Making a call that requires a little more privacy? Number Withhold will keep your number private.

Number Release
If you've withheld your number permanently, dial 1470 to release it on a call by call basis.

Delete Last Incoming Number
Erase the number of your last incoming call.
Jazz up your calling features
Add for an extra monthly charge
Give us a call by dialling 150 for free from your Virgin Media home phone or on 0345 454 1111 from any other phone (call charges apply).

Premium Number Barring
Stop international or premium numbers being dialled from your phone and avoid any scary bills

Caller display
See who's calling you before you decide to answer the phone.

Call Divert
Divert calls to another number, so you never miss a call, even if you're out.

Call Waiting
You'll be notified if someone else is calling when you're on the phone...

Voicemail Plus
Pick up your messages from anywhere, record your own greeting and more.

Reminder Call
Got an early morning start or something you don't want to forget? Use the reminder call.

Quick Dial
The perfect shortcut for calling family and friends.

Three Way Calling
Three of you can chat at once – great for catching up.

Ring Back When Free
Engaged? Set up an automatic call to ring you back when the line is free.
We're dialling up our service
There's going to be a few changes (for the better of course). Along with a better menu structure, the new mailbox comes with some great extra features, like being able to record your own personalised greeting.
You don't have to do anything to get our new services. New Voicemail or Voicemail Plus customers will get them as standard. Most existing customers have already been switched over to the new service. If you're an existing customer who hasn't been switched over yet, you'll be switched over automatically before the end of August.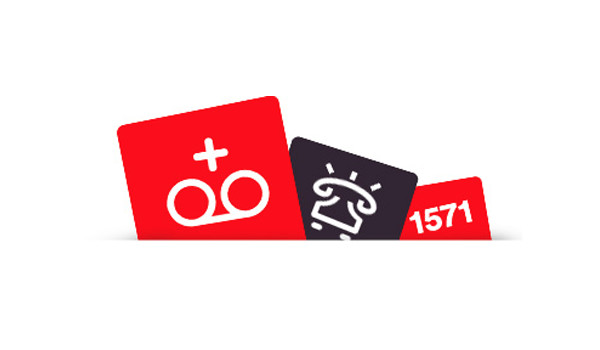 Just dial 1571
Once you are switched over, accessing your new voicemail service is easy – just dial 1571 from your landline. The first time you do so, we'll guide you through everything you need to know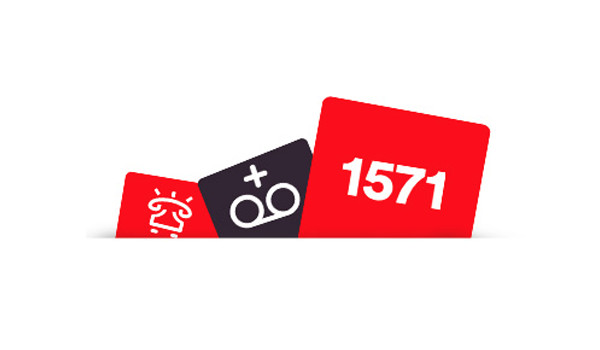 Want to check it out now?
If you're already a Virgin Phone customer and you want to get familiar with the new service before you're switched, just dial 1572. You'll be able to listen to the menus and set up your preferences on the new system, but remember that you won't actually get any messages here until we move you over.
Dialling 1572 after you've been moved gives you access to any saved or un-played messages on your old voicemail service for a limited time.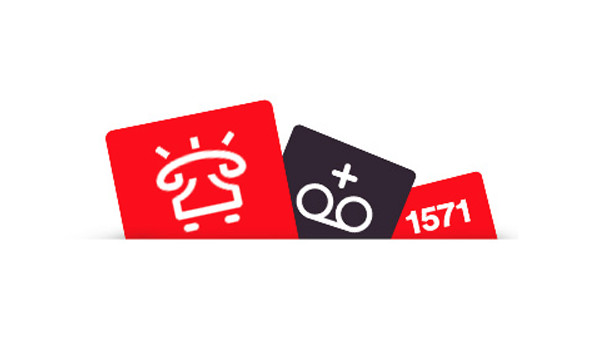 | | | |
| --- | --- | --- |
| | Free Voicemail | Voicemail Plus |
| Mailbox Properties | | |
| Total messages | 10 | 30 |
| Message length (each message) | 60 seconds | 180 seconds |
| Greeting | Yes, max length: 30 seconds | Yes, max length: 60 seconds |
| Name | Yes, max length: 5 seconds | Yes, max length: 8 seconds |
| Un-played messages – days kept | 21 | 21 |
| Played messages – days kept | 3 | 10 |
| Max login time (this is the time after which the voicemail will automatically log you out) | 10 minutes | 20 minutes |
| Remote Access | — | Yes |
| Passcodes and tutorials | | |
| Passcode from own phone | — | Yes |
| Passcode on remote access | — | Yes |
| Tutorial | Yes | Yes |
| Messages | | |
| Autoplay messages | Yes | Yes |
| Play and save messages | Yes | Yes |
| Pause in playback | — | Yes |
| Forward and back 10 seconds | — | Yes |
| New message arrived | — | Yes |
| Dial '0' option for help | Yes | Yes |
| Undelete messages | — | Yes |
| Personalised greetings and name | | |
| Pre-loaded greetings | Yes | Yes |
| Change name | Yes | Yes |
| Change greeting | Yes | Yes |
| Free Voicemail | Voicemail Plus |
| --- | --- |
The legal stuff
Prices may change at any time during the contract.
New customers only. SERVICES ONLY AVAILABLE IN VIRGIN MEDIA NETWORK AREAS. Subject to survey, network capacity and credit check. A minimum period applies to the services, please check basket for details.
What is a minimum period? When you take a service from us you will be agreeing to commit to taking that service for a minimum amount of time (e.g. 12 or 18 months). We call this a minimum period, minimum term or minimum commitment period but they mean the same thing. Please check your basket for details of the minimum period that applies to the services you have chosen.
What if I cancel or move home? If you cancel during the minimum period you may need to pay an Early Disconnection Fee, including where you move to a property outside of the Virgin Media Network area – this is because you will be asking to cancel your services early. The Virgin Media network does not cover all of the UK – please use our post code checker by clicking here to check availability. You can find out more details on the Early Disconnection Fee and process by visiting the Legal Stuff section of the website here. For the full terms and conditions please click here.
VIVID 350 Availability: Available in selected areas only - use our postcode checker to see if available in your area yet.
Installation: Engineer installation fees may apply on certain packages or bundles (starting from £40 for standard install).
Five times faster: Based on fastest widely available advertised average download speeds (average speed 362Mbps for VIVID 350 vs average speed 67Mbps for BT Superfast Fibre 2 Unlimited and 63Mbps for Sky Fibre Max).
Set up Fee: There is an activation fee of £25.00.
2 £70 upfront cost includes £25 activation fee, £45 one-off flexi fee and delivery to store via Click & Collect. For optional home delivery, add £5.
51% of Virgin Media customers surveyed said they were 'very satisfied' with broadband service reliability versus Sky (44%), BT (44%) and Talk Talk (32%).
99.98% network uptime in past 12 months: For further details see http://www.virginmedia.com/shop/broadband/speeds.html
BT charge up to £129 charge for faults inside of home boundary (including kit out of warranty)
Payment: For those joining Virgin Media, if you pay by any other means than Direct Debit, you'll be charged a payment handling fee of 13p per month, made payable to Virgin Media Payments Ltd. If you would like paper bills, the fee is £1.75 a month for cable and £1.50 a month for mobile. Further terms and conditions apply. See sections below for more Legal Stuff.
Remedies: If you have experienced a problem with Virgin Fibre caused by Virgin Media's failure to exercise reasonable care and skill in providing Virgin Fibre to you then legal remedies are available including the right to require a price reduction by an appropriate amount. For more information about when legal remedies are available to you visit https://www.citizensadvice.org.uk/
Netflix: Netflix subscription required at extra cost.
Netflix Streaming: Source: https://ispspeedindex.netflix.com/country/uk/. Netflix ISP Speed Index compares performance of major ISPs and lists the average prime time bitrate for Netflix content streamed to Netflix members during a particular month for major ISPs. Virgin Media leading ISP for past 12 months.
Separate contracts apply to your cable and mobile services.
Please note standard charges apply, please check with your network operator for rates.
For details about how much it costs to call our team from a Virgin Media home phone, visit virginmedia.com/callcosts. Call costs from other networks and mobiles vary.
† TV channel subject to regional variation.