Skip to main content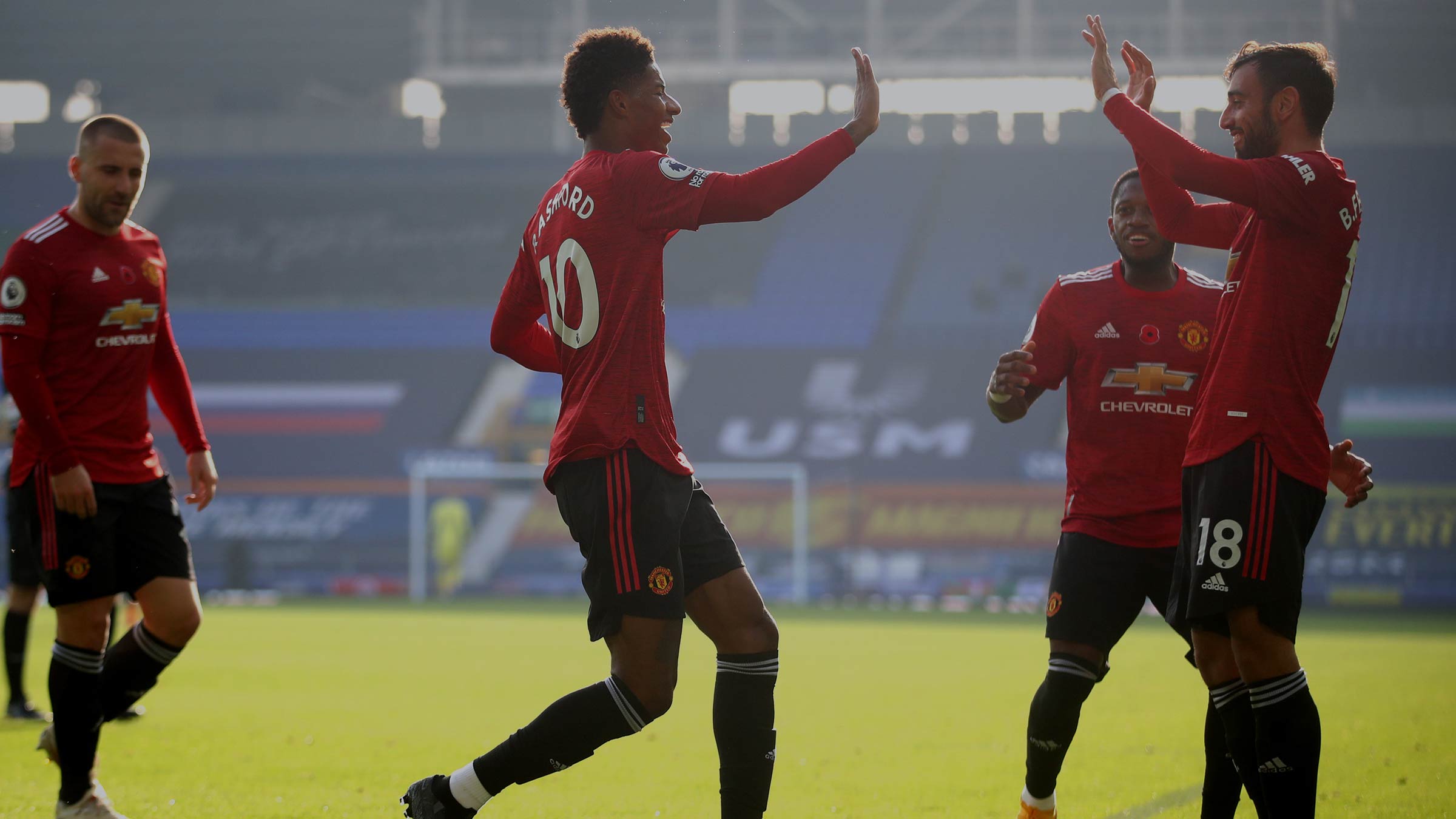 Stay ahead of the game with our month-by-month guide to what's on Virgin TV this year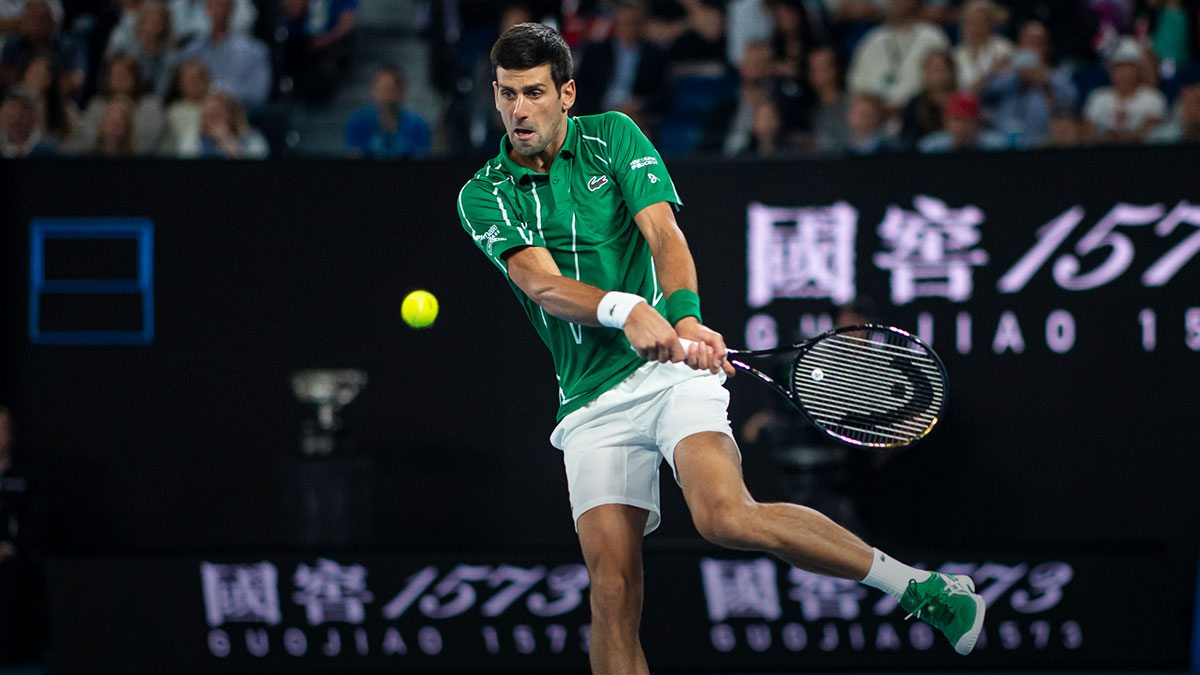 Tennis: Australian Open
From Monday 8 February, Eurosport
Darts: 2021 Premier League
From Thursday 4 February, Sky Sports
Cricket: 1st Test: India v England
From Friday 5 February, Sky Sports
Rugby Union: Guinness Six Nations
From Saturday 6 February, BBC + ITV
American Football: Super Bowl LV
Sunday 7 February, Sky Sports + BBC
Cricket: 2nd Test: India v England
From Saturday 13 February, Sky Sports
Football: UEFA Champions League last 16
From Tuesday 16 February, BT Sport
Football: UEFA Europa League last 32
From Thursday 18 February, BT Sport
Cricket: 3rd Test: India v England
From Wednesday 24 February, Sky Sports
March
Cricket: 4th Test: India v England
From Thursday 4 March, Sky Sports
Rugby League: 2021 Super League season
From Thursday 11 March, Sky Sports
Football: UEFA Europa League last 16
From Thursday 11 March, BT Sport
Cricket: 1st T20: India v England
Friday 12 March, Sky Sports
Cricket: 2nd T20: India v England
Sunday 14 March, Sky Sports
Cricket: 3rd T20: India v England
Tuesday 16 March, Sky Sports
Cricket: 4th T20: India v England
Thursday 18 March, Sky Sports
Cricket: 5th T20: India v England
Saturday 20 March, Sky Sports
Athletics: World Athletics Indoor Championship
From Tuesday 23 March, BBC
Cricket: 1st ODI: India v England
Tuesday 23 March, Sky Sports
Football: FIFA World Cup qualifying
From Wednesday 24 March, ITV + Sky Sports
Cricket: 2nd ODI: India v England
Friday 26 March, Sky Sports
Cricket: 3rd ODI: India v England
Sunday 28 March, Sky Sports
Motorsport: Formula One® Bahrain Grand Prix
Sunday 28 March, Sky Sports
Motorsport: MotoGP™ Qatar Grand Prix
Sunday 28 March, BT Sport
April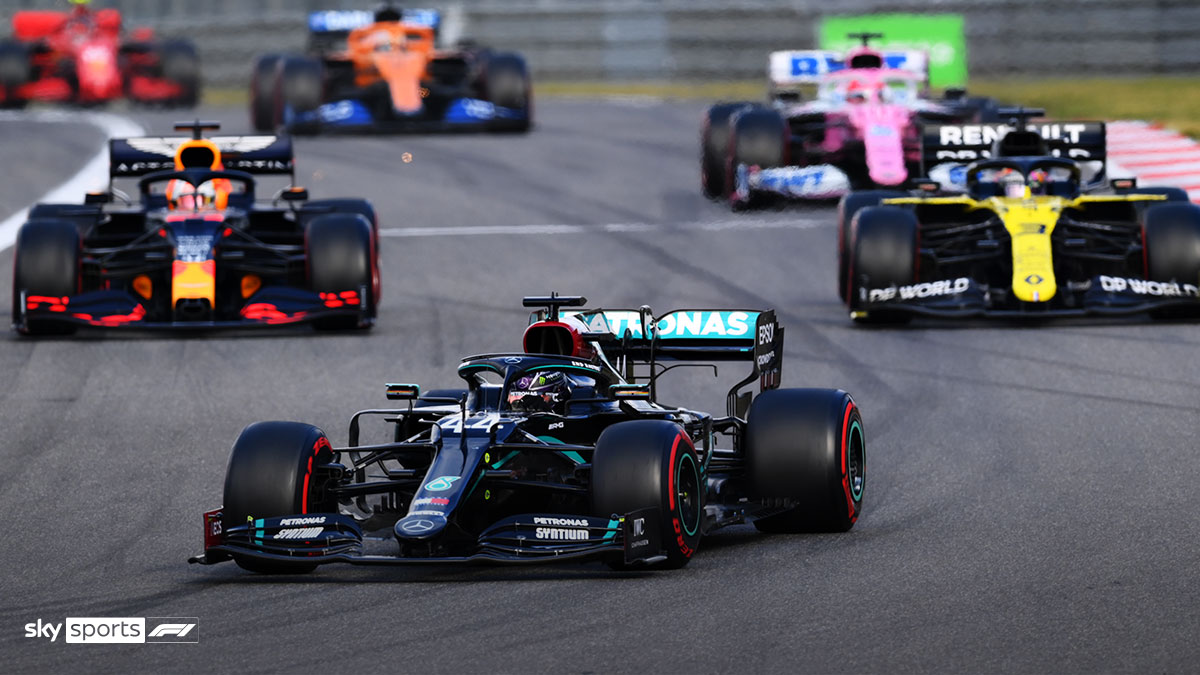 Football: UEFA Champions League quarter-finals
From Tuesday 6 April, BT Sport
Football: UEFA Europa League quarter-finals
From Thursday 8 April, BT Sport
Golf: The Masters
From Thursday 8 April, Sky Sports
Horse racing: The Grand National
Saturday 10 April, ITV
Motorsport: MotoGP™ Argentina
Sunday 11 April, BT Sport
Snooker: World Snooker Championship
From Saturday 17 April, BBC + Eurosport
Motorsport: Formula One® Emilia Romagna Grand Prix
Sunday 18 April, Sky Sports
Motorsport: MotoGP™ USA
Sunday 18 April, BT Sport
Carabao Cup Final
Sunday 25 April, Sky Sports
Football: UEFA Champions League semi-finals
From Tuesday 27 April, BT Sport
Football: UEFA Europa League semi-finals
From Thursday 29 April, BT Sport
May
Motorsport: Formula One® Portuguese Grand Prix
Sunday 2 May, Sky Sports
Motorsport: MotoGP™ Spain
Sunday 2 May, BT Sport
Football: Scottish Cup Final
Saturday 8 May, BBC + Premier Sports
Motorsport: Formula One® Spanish Grand Prix
Sunday 9 May, Sky Sports
Football: FA Cup Final
Saturday 15 May, BBC + BT Sport
Motorsport: MotoGP™ France
Sunday 16 May, BT Sport
Golf: PGA Championship
From Thursday 20 May, Sky Sports
Football: Women's FA Cup Final
Saturday 22 May, BBC + BT Sport
Motorsport: Formula One® Monaco Grand Prix
Sunday 23 May, Sky Sports
Tennis: French Open
From Sunday 23 May, ITV + Eurosport
Football: UEFA Europa League Final
Wednesday 26 May, BT Sport
Football: UEFA Champions League Final
Saturday 29 May, BT Sport
Football: League Two Play-off Final
Saturday 29 May, Sky Sports
Multi-sport: Invictus Games
From Saturday 29 May, BBC
Football: League One Play-off Final
Sunday 30 May, Sky Sports
Motorsport: MotoGP™ Italy
Sunday 30 May, BT Sport
Football: Championship Play-off Final
Monday 31 May, Sky Sports
June
Motorsport: Formula One® Azerbaijan Grand Prix
Sunday 6 June, Sky Sports
Motorsport: MotoGP™ Catalunya
Sunday 6 June, BT Sport
Football: Euro 2020
From Friday 11 June, BBC + ITV
Motorsport: Formula One® Canadian Grand Prix
Sunday 13 June, Sky Sports
Golf: US Open
From Thursday 17 June, Sky Sports
Motorsport: MotoGP™ Germany
Sunday 20 June, BT Sport
Rugby Union: Gallagher Premiership Final
Saturday 26 June, BT Sport
Cycling: Tour de France
From Saturday 26 June, ITV + Eurosport
Motorsport: Formula One® French Grand Prix
Sunday 27 June, Sky Sports
Motorsport: MotoGP™ Assen
Sunday 27 June, BT Sport
Tennis: Wimbledon
From Monday 28 June, BBC + Eurosport
Cricket: 1st ODI: England v Sri Lanka
Tuesday 29 June, Sky Sports
July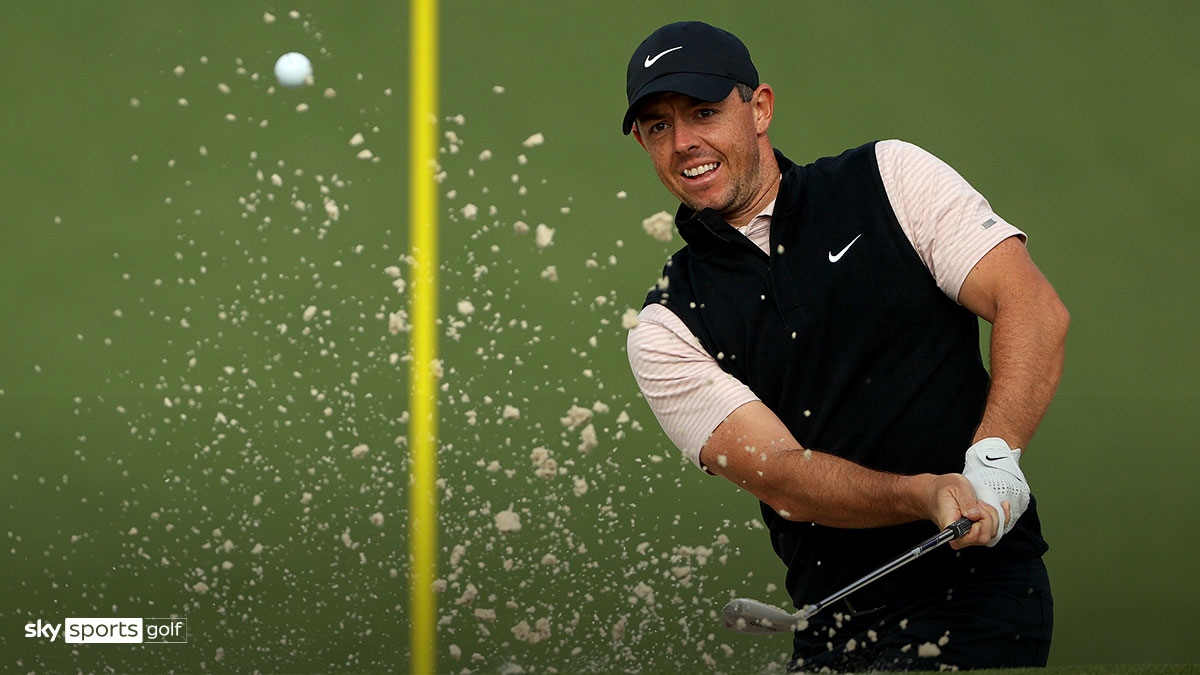 Cricket: 2nd ODI: England v Sri Lanka
Thursday 1 July, Sky Sports
Cricket: 3rd ODI: England v Sri Lanka
Sunday 4 July, Sky Sports
Motorsport: Formula One® Austrian Grand Prix
Sunday 4 July, Sky Sports
Cricket: 1st ODI: England v Pakistan
Thursday 8 July, Sky Sports
Cricket: 2nd ODI: England v Pakistan
Saturday 10 July, Sky Sports
Motorsport: MotoGP™ Finland
Sunday 11 July, BT Sport
Cricket: 3rd ODI: England v Pakistan
Tuesday 13 July, Sky Sports
Golf: The Open Championship
From Thursday 15 July, Sky Sports
Cricket: 1st T20: England v Pakistan
Friday 16 July, Sky Sports
Cricket: 2nd T20: England v Pakistan
Sunday 18 July, Sky Sports
Motorsport: Formula One® British Grand Prix
Sunday 18 July, Sky Sports
Cricket: 3rd T20: England v Pakistan
Tuesday 20 July, Sky Sports
Multi-sport: Summer Olympics
From Friday 23 July, BBC + Eurosport
August
Football: 2021-22 Premier League season
Date TBC, Sky Sports + BT Sport + Amazon Prime Video
Football: 2021-22 Scottish Premiership season
Date TBC, Sky Sports
Motorsport: Formula One® Hungarian Grand Prix
Sunday 1 August, Sky Sports
Cricket: 1st Test: England v India
From Wednesday 4 August, Sky Sports
Cricket: 2nd Test: England v India
From Thursday 12 August, Sky Sports
Motorsport: MotoGP™ Austria
Sunday 15 August, BT Sport
Multi-sport: Paralympic Games
From Tuesday 24 August, Channel 4
Cricket: 3rd Test: England v India
From Wednesday 25 August, Sky Sports
Motorsport: Formula One® Belgian Grand Prix
Sunday 29 August, Sky Sports
Motorsport: MotoGP™ Great Britain
Sunday 29 August, BT Sport
Tennis: US Open
From Monday 30 August, Amazon Prime Video
September
Football: 2021-22 UEFA Champions League group stage
Date TBC, BT Sport
Cricket: 4th Test: England v India
From Thursday 2 September, Sky Sports
Motorsport: Formula One® Dutch Grand Prix
Sunday 5 September, Sky Sports
Cricket: 5th Test: England v India
From Friday 10 September, Sky Sports
Motorsport: Formula One® Italian Grand Prix
Sunday 12 September, Sky Sports
Motorsport: MotoGP™ Aragón
Sunday 12 September, BT Sport
Rugby: Women's World Cup
From Saturday 18 September, ITV
Motorsport: MotoGP™ San Marino
Sunday 19 September, BT Sport
Golf: The Ryder Cup
From Friday 24 September, Sky Sports
Motorsport: Formula One® Russian Grand Prix
Sunday 26 September, Sky Sports
October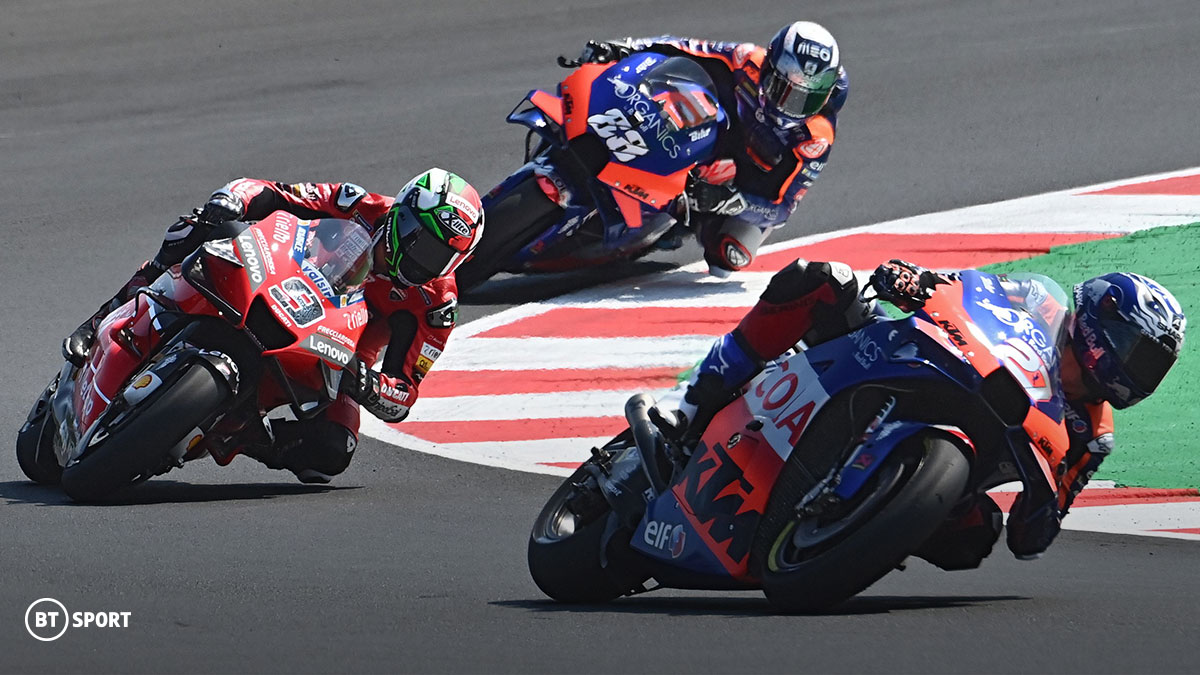 Motorsport: Formula One® Singapore Grand Prix
Sunday 3 October, Sky Sports
Motorsport: MotoGP™ Japan
Sunday 3 October, BT Sport
Motorsport: Formula One® Japanese Grand Prix
Sunday 10 October, Sky Sports
Motorsport: MotoGP™ Thailand
Sunday 10 October, BT Sport
Cycling: World Track Championships
From Wednesday 13 October, BBC + Eurosport
Cricket: ICC World T20
From Monday 18 October, Sky Sports
Rugby League: Rugby League World Cup
From Saturday 23 October, BBC
Motorsport: Formula One® United States Grand Prix
Sunday 24 October, Sky Sports
Motorsport: MotoGP™ Australia
Sunday 24 October, BT Sport
Motorsport: Formula One® Mexico Grand Prix
Sunday 31 October, Sky Sports
Motorsport: MotoGP™ Malaysia
Sunday 31 October, BT Sport
November
Motorsport: Formula One® Brazilian Grand Prix
Sunday 14 November, Sky Sports
Motorsport: MotoGP™ Valencia
Sunday 14 November, BT Sport
Motorsport: Formula One® Australian Grand Prix
Sunday 21 November, Sky Sports
Motorsport: Formula One® Saudi Arabian Grand Prix
Sunday 28 November, Sky Sports
December
PDC World Darts Championships
Date TBC, Sky Sports
Motorsport: Formula One® Abu Dhabi Grand Prix
Sunday 5 December, Sky Sports
Watch on the go
Virgin TV customers who subscribe to Sky Sports can watch on the go with the Sky Sports app. Not only will you be able to take your Sky packages with you, but you get in-depth sports coverage, as well as exclusive videos and interviews. On iPad and Android tablets you can also access Sky Sports' cutting-edge second-screen functions. Download from the Apple app store for iPad or iPhone, or from Google Play.
Upgrade to Sky Sports now
Don't have Sky Sports? You can find out about our Sky Sports package and upgrade here.
Don't have BT Sport?
You can upgrade to our Virgin TV Maxit package online via your My Virgin Media account here and get all 4 BT Sport channels in HD. If you've not registered for My Virgin Media or have forgotten your sign in details just head over to myvirginmedia.com.
How to watch Amazon Prime Video with Virgin TV
Prime Video is available to all Virgin TV customers with a V6 box, powered by TiVo®. Simply sign up to Amazon Prime Video via their website, and you can log in on the box. And because Prime Video is fully integrated into TiVo®, you can search without even going into the app. Just select Search & Discover from the Home menu and type in the name of the show or movie you're after.
Want to subscribe to Premier Sports?
Here's how you can enjoy even more sport by adding Premier Sports to your bundle…
Press Home > Apps & Games > All Apps > TV Channel Upgrades and follow the instructions.
TV channels: Channels, content and features available depend on your chosen package. Channel line-ups and content are subject to change at any time and to regional variations.
HD: HD TV required to view HD channels. Number of inclusive HD channels depends on package.
Premium channels (add-ons): 30 days' notice required to remove premium channels/packs. Sky Sports SD subscription required to take Sky Sports channels in HD.
Sky Sports HD channels: Sky Sports HD channels £7 per month when subscribing to Sky Sports SD channels.
Sky Sports apps: Only available via the Sky Sports websites or apps (for selected iOS and Android mobiles and tablets) to customers who subscribe to these channels. UK only. Maximum 2 devices. Only available on iOS 8 and above, and Android 4.x. Selected content may not be available to view. Separate terms and conditions apply to the Sky Sports apps and websites.
BT Sport is included in Maxit TV, Full House TV and VIP bundles or can be taken as an add-on at additional monthly cost. Premium channels and upgrades must be kept for at least 30 days.
TV Go: Content available to view depends on TV package. Not all channels/content from relevant pack available. Live streaming and On Demand requires broadband/WiFi or 3G/4G access. UK only. Access via PC, Mac or TV Go App (selected iOS devices and Android™ devices only). Maximum 5 compatible devices per account can watch TV.
Amazon Prime Video: Amazon Prime subscription required at extra cost. 18+. Click here for T&Cs.