Skip to main content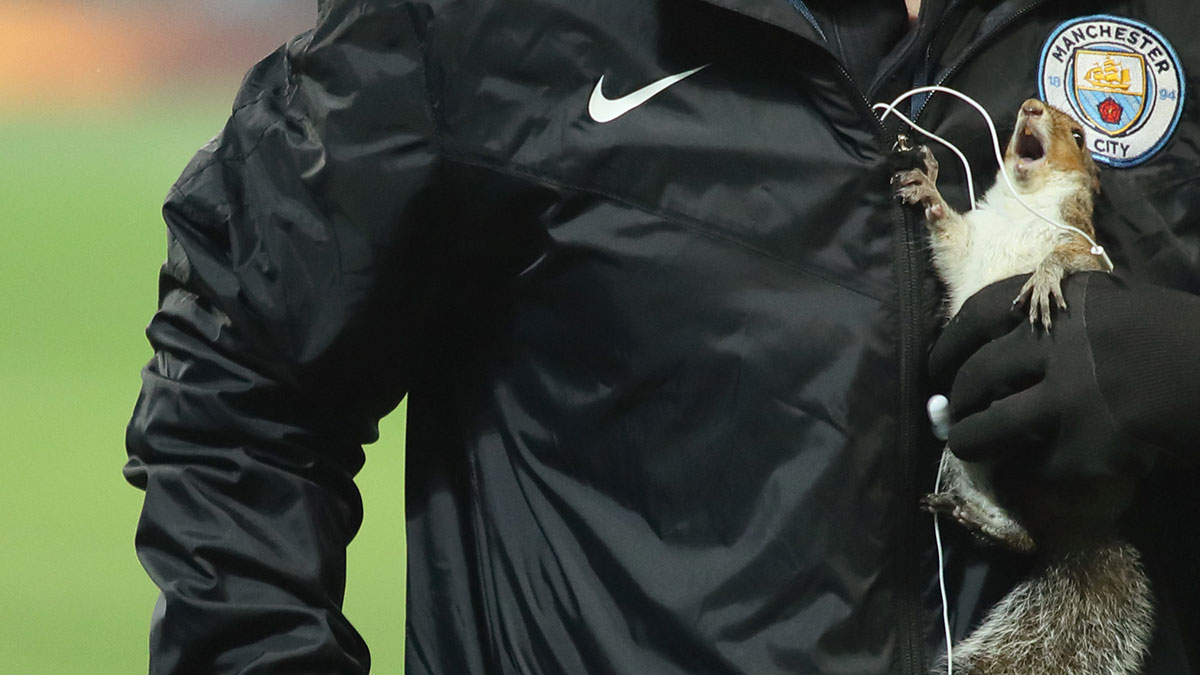 The stars will be out for Sunday's BBC Sports Personality Of The Year 2017, but who are the plucky heroes going home with our alternative awards?
BBC Sports Personality Of The Year 2017, Sunday 17 December, 6.45pm, BBC One/HD (CH 101/108). Also available for 30 days in Catch Up > Channels > BBC iPlayer
Set your excitement levels to "through the roof" because the best hours of the sporting year are nearly upon us. No, we're not talking about your annual Boxing Day kickabout down the park. We are talking about the BBC Sports Personality of the Year awards.
Will Anthony Joshua beat Lewis Hamilton to the main honour? Will Chelsea secure the Team of the Year gong? Can anyone stop Roger Federer being named Overseas Sports Personality of the Year for the fourth time? All will be revealed live on BBC One. Pulse sufficiently raised? Excellent, because now it's time to take a look at Virgin TV's Alternative Sports Personality of the Year awards…
Excuse of the year
Boy was this a hot contest! Special mentions go to Manchester City boss Pep Guardiola, who blamed his side's failure to score against Wolves on the fact the ball was "too light"; Liverpool manager Jürgen Klopp, who claimed his team's inability to find the net against Southampton was due to the pitch being "too dry"; and Aston Villa striker Ross McCormack, who missed training because "his electric gates wouldn't open." But our winner is former Scotland football manager Gordon Strachan, who claimed his team's failure to qualify for the World Cup was down to them being "genetically behind".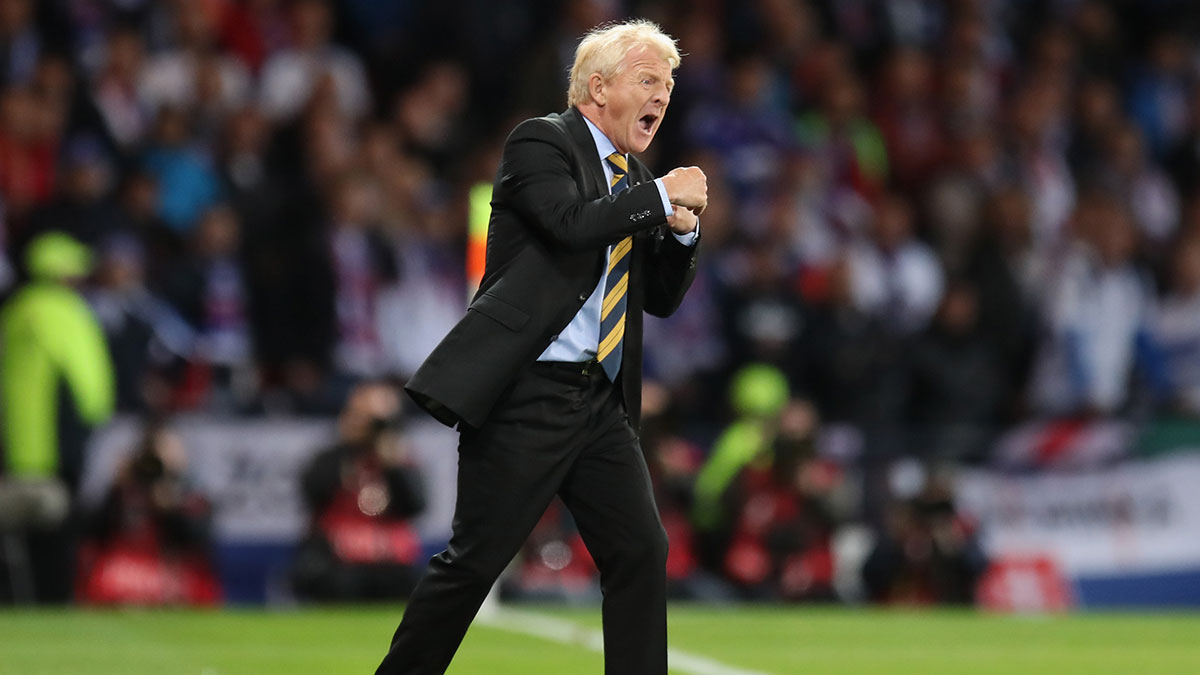 The "They Earned How Much?!" Award
Our initial reaction was to hand this gong to Floyd Mayweather, who was paid at least $100m to do a few press conferences and then box a non-boxer. Then we considered presenting it to Tiger Woods, who earned over $37m despite not winning anything at all in 2017. Then we remembered Frank de Boer. The Dutch manager reportedly took home around £2m for his 77-day tenure at Crystal Palace. A short, but definitely not sweet, stint that saw the Eagles score zero Premier League goals and win zero Premier League points. Now that really is money for nothing.
Celebration of the year
The Minnesota Vikings' leapfrog touchdown celebration was outstanding. So was Sergio Garcia's "I've finally won a golf major" Masters victory roar. And so was Kent bowler Matt Coles' slug slide. When all was said and done, however, this category was a straight fight between the moment Lionel Messi celebrated his injury time winner in El Clásico by ripping his shirt off and telling Real Madrid's fans to read his name, and the instant Rafael Nadal celebrated Team Europe's victory in the Laver Cup by jumping into long-time rival Roger Federer's arms. It was a close call, but since two icons trump one, our accolade goes to Rafa and Roger.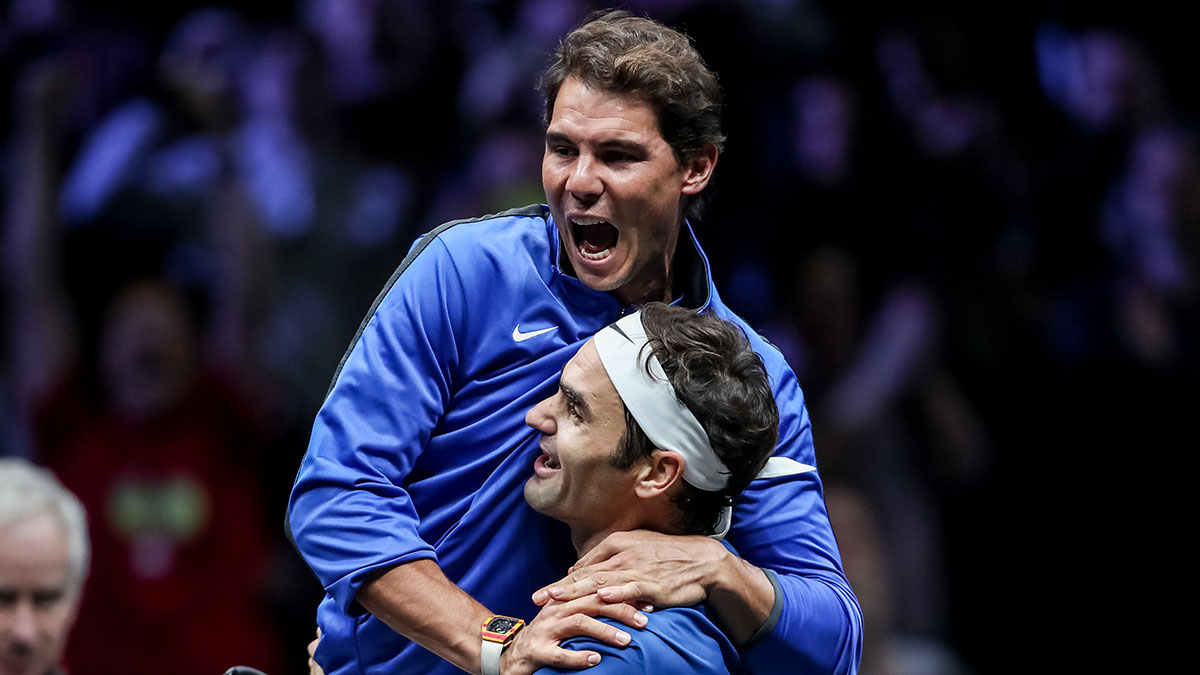 Mum of the year
We could have given this award to tennis star Serena Williams, who won this year's Australian Open while two months pregnant, or amateur jockey Nina Carberry, who rode a winner just four months after giving birth. Both were astonishing achievements, but in the end we're handing this trophy to a middle-aged lady from China. Said lady is the mother of European Tour golfer Li Haotong, and this June she became an internet sensation when she rolled up her trousers and attempted to rescue a golf club that her son had hurled into a lake. The good news? She got it. The bad news? It had snapped in two.
Fashion statement of the year
Honourable mentions go to Arsène Wenger's always-reliable, never-in-fashion touchline sleeping bag, the ninja outfit Floyd Mayweather wore when entering the ring before his fight against Conor McGregor and Wycombe's "magic-eye effect" goalkeeper strip. But our joint winners are Lewis Hamilton and Neymar. The super-rich sportsmen became inseparable during September's London Fashion Week. It was an alliance that spawned a variety of "cutting edge" looks; with the most notable being the "full Zoolander" they paraded at the Tommy Hilfiger show. Now, which facial expression do you reckon they are trying to pull – is that a Magnum or a Blue Steel?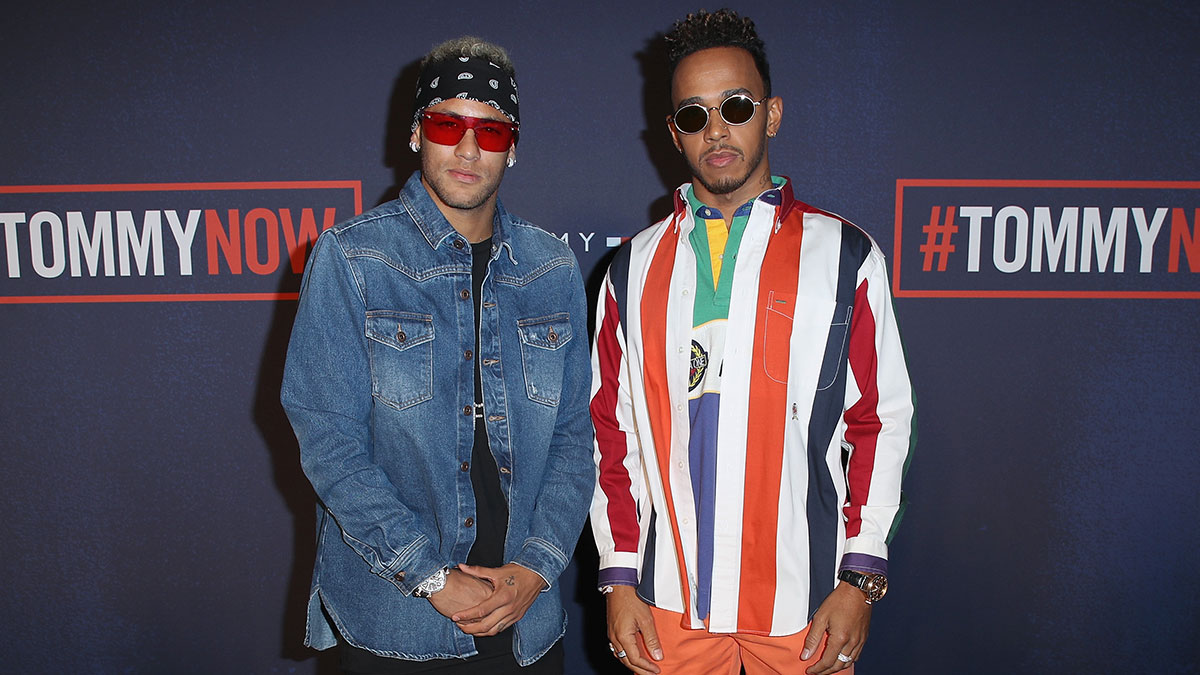 Animal pitch invader of the year
From flying ants disrupting Wimbledon to cows rampaging across cricket squares, via alligators sunbathing on PGA Tour fairways and sheep interrupting Welsh football matches, it has been a sensational year for animal interlopers. But while all of the above had their charms, none of them could compete with our winner. Who is… the cute little squirrel who sent social media nuts with excitement when he darted, ducked and dived his way around Manchester City's ground staff for a whopping eight minutes prior to City's Carabao Cup tie against Wolves. According to the club, the squirrel was eventually caught and released outside the ground. According to some fans, he was far more entertaining than the 0-0 that followed.
BBC Sports Personality Of The Year 2017, Sunday 17 December, 6.45pm, BBC One/HD (CH 101/108). Also available for 30 days in Catch Up > Channels > BBC iPlayer
HD: HD TV required to view HD channels. Number of inclusive HD channels depends on package.