Skip to main content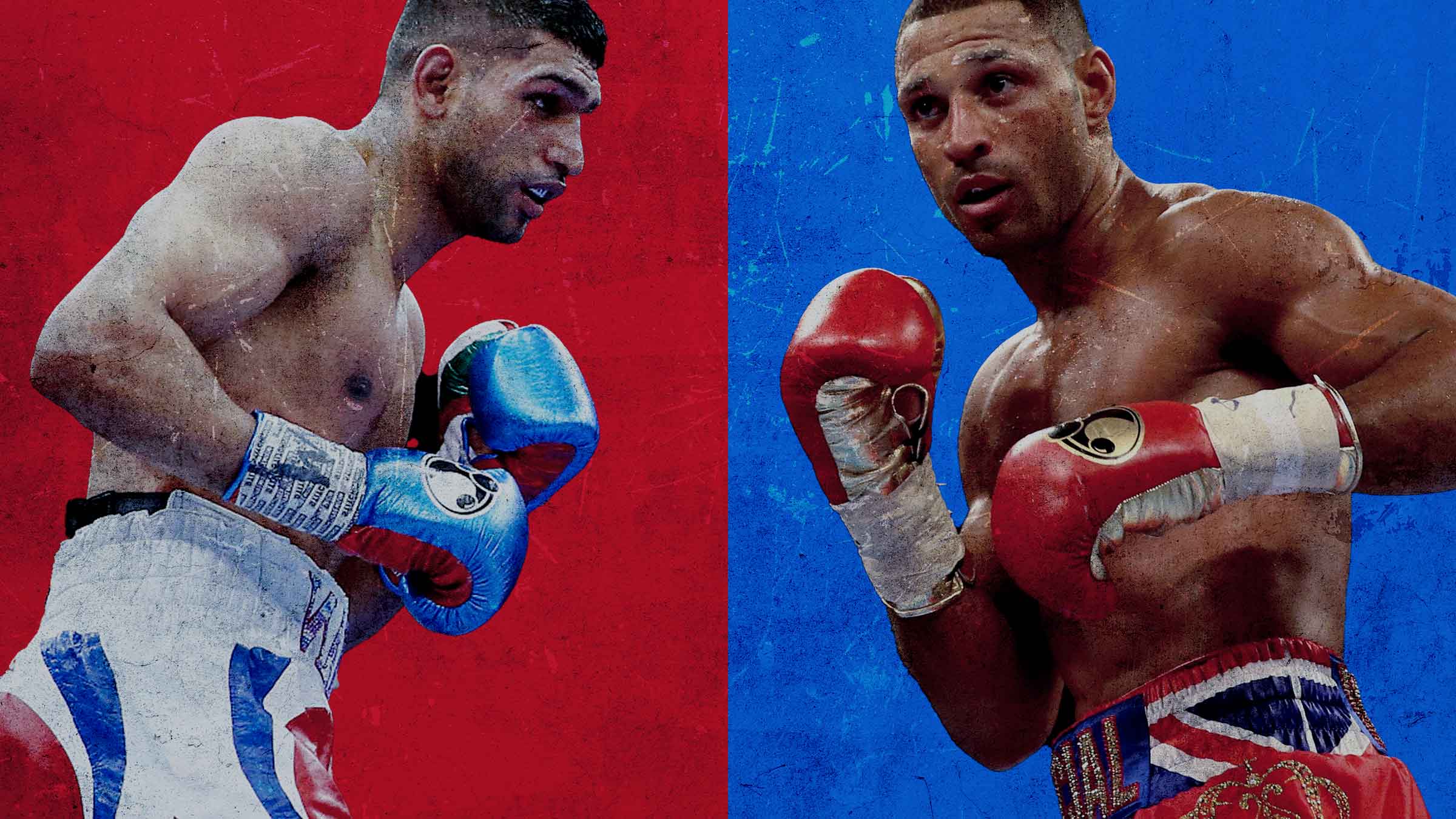 The welterweight fight the nation has been waiting for is finally happening in Manchester this Saturday – and it's all LIVE on Sky Sports Box Office
By Chris Miller, Writer
It's been a long time coming. The fighters were talking about it in 2012, official negotiations began in 2017, and both boxers have won and lost world titles in the meantime. But the date for the showdown between two of Britain's greatest ever welterweights has finally arrived – and on Saturday 19 February you can watch the hotly anticipated clash between Amir Khan and Kell Brook on Sky Sports Box Office.
After a decade of build-up, the rivalry has reached fever pitch, so boxing fans are in for a real treat. And if you want to know more about this sure-to-be epic face-off, read on…
Hang on – the presenter, model and 1990s men's magazine favourite? When did she take up boxing?
You're thinking of Kelly Brook. This is Ezekiel "Kell" Brook, the Sheffield-born boxer who became British welterweight champion back in 2008 and then took the IBF world title in 2014, remaining unbeaten until 2016. He lost the IBF belt to Errol Spence Jr but he's stayed among the top fighters – just 16 months ago he entered the ring for a well-earned shot at WBO world champ Terence Crawford, but lost.
And Amir Khan – he was on I'm A Celeb, right?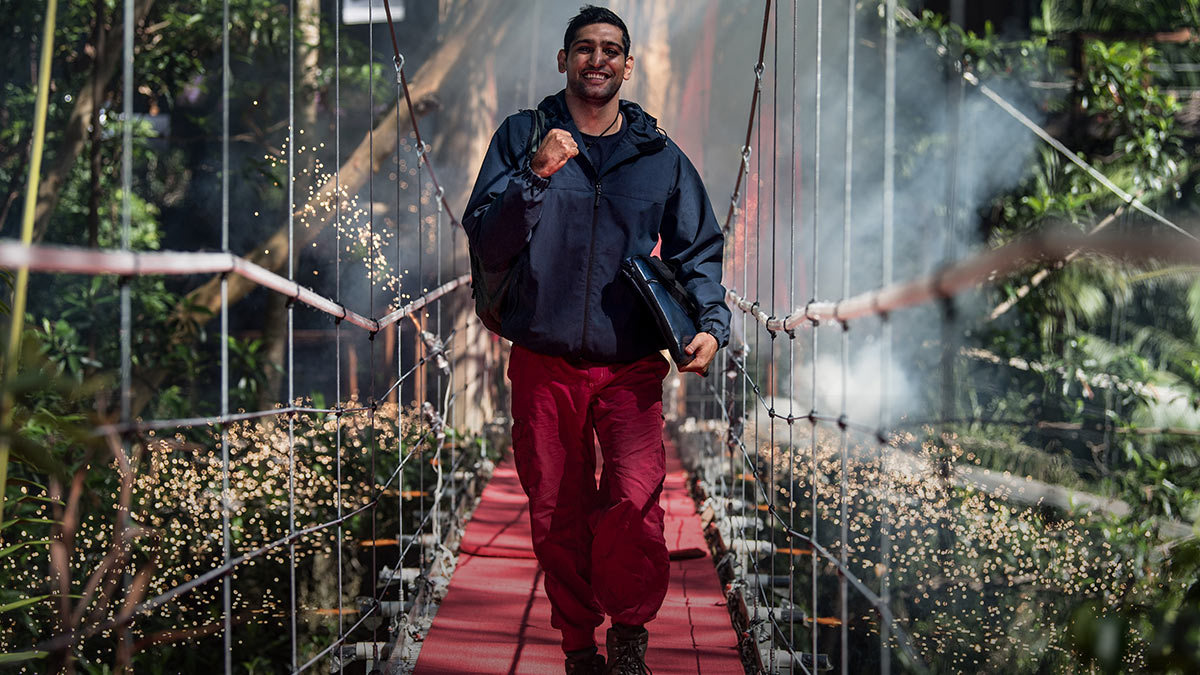 He did indeed appear on series 17 of I'm A Celebrity… Get Me Out Of Here! in 2017 (he came fifth, and donated his earnings from it to Barnado's) but we shouldn't forget Khan also has a long and celebrated boxing career. He won an Olympic silver medal at Athens in 2004 aged just 17, and then achieved huge success as a pro, winning 26 out of 27 fights on his way to becoming WBA and IBF light-welterweight champion and one of the world's best-known fighters. That said, he hasn't said goodbye to reality TV forever, as he and his wife, Faryal, and their family star in BBC Three series Meet The Khans: Big In Bolton.
What's at stake in this match?
No titles or belts. Just pride. Pure, unadulterated, old-fashioned, British pride.
Why should I watch it?
When some boxers make a show of hostility towards their rivals before a fight, you can tell their hearts aren't really in it. That's not the case here. Ever since Brook said of Khan "I'll smash him", back in 2012, the two have taken every opportunity to snipe at each other. This is a proper grudge match, and there's nothing more entertaining in boxing than seeing two fighters who seriously dislike each other go toe-to-toe.
Come on, do they really hate each other?

They sure do. Their rivalry goes back to their teenage years and the battle for a place in the GB Olympic team, when Khan claims he was instructed to go easy on Brook. "I used to school him in Olympic training camp… the trainers used to say, "Just go in and use one hand against him today"! Why is it I got picked for the Olympic team? Because I was schooling Kell Brook with one hand."
Brook says this is "delusional" and contends that Khan didn't treat him with the respect his success deserved. When Khan moved up to welterweight and defeated three former world champions, Brook thought the time was right for the Bolton fighter to challenge for his IBF belt. But, he says, Khan was fixated on a potential money-spinning bout with Floyd Mayweather Jr – which ultimately didn't happen – and Brook never forgave him. "He's always veered off, never given me respect, never acknowledged me," is Brook's verdict.
When this fight was announced, Brook said: "​​He's lied about why he kept ducking me so long. Hatred is a strong word but I despise him." In response, Khan mocked Brook for the two eye socket fractures he suffered in the ring, suggesting that his opponent looked "unhealthy" and calling him "bitter" and "jealous". They are not BFFs.
Who's the favourite?
Brook is the bookies' favourite, but it's mighty close. Promoter Francis Warren (son of Frank) picks Khan because of an "accumulation of speed and power". Pundit Tim Rickson says that despite Khan's recent lack of action, he expects his durability to be decisive. Terence Crawford has beaten both in recent years, and his coach Brian McIntyre favours Khan too: ​​"After seeing what Crawford did to Kell, I believe that Amir can do the same thing," he told GiveMeSport.
On the other hand, middleweight Bradley Rea, who fights on the undercard, says he initially thought Khan would win but told the Manchester Evening News that he "might have had a change of heart". British lightweight fighter Kofi Donker says he thinks Khan will have the better of the early exchanges but predicts that Brook will stop him.
Basically, it's anyone's guess.
What happens after this fight?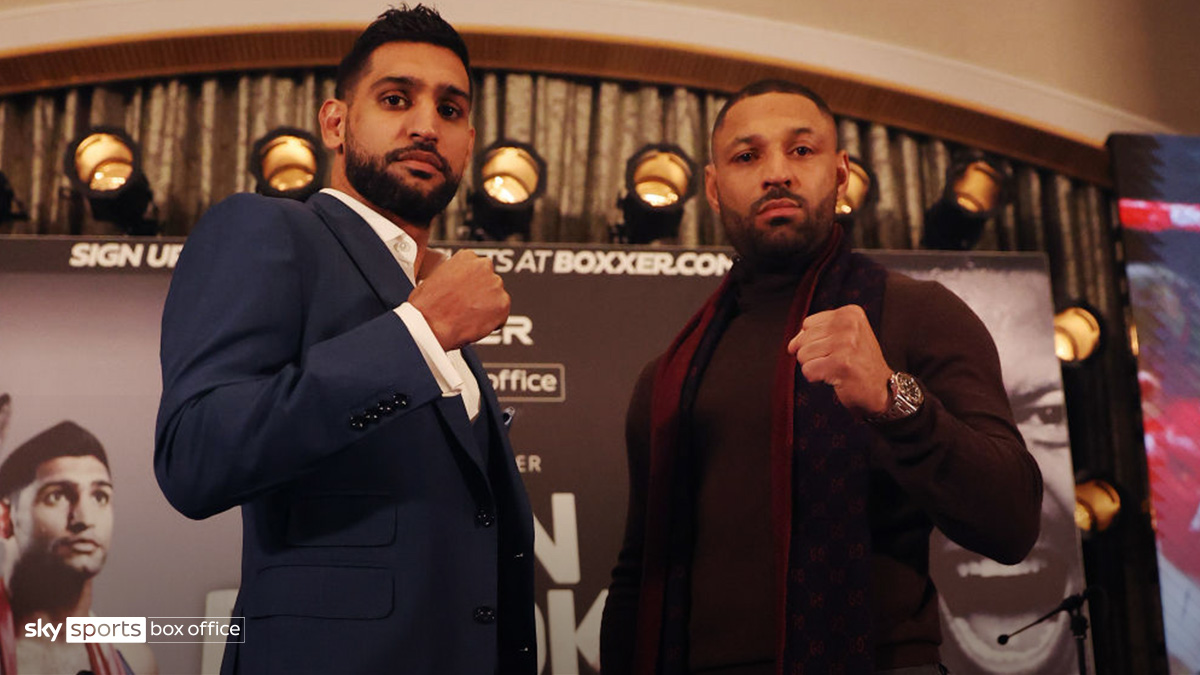 The outcome of this long-running rivalry will be decided once and for all… only joking! There's a rematch clause in the fight agreement, so whoever wins, this is unlikely to be the end of it. Although not if you ask the boxers. "I'm not sure that he'll want to take that rematch clause or not with what I want to do to him in this fight," Brook said on Sky Sports News. "If Amir Khan wants another beatdown he can have one."
Not to be outdone, Khan responded: "The beating that Kell's going to take, I don't think he'll want to have a rematch to be honest with you… there will be a rematch [if it's] a competitive and close fight. I don't think it will be. I think it will be a one-sided fight where I don't think there will be the need for a rematch."
We have a feeling this ain't over yet…
Who's on the undercard?
The night's entertainment includes the pro debut of heavyweight Frazer Clarke, who captained GB's boxing team at the Tokyo Olympics and won bronze. Another former Olympian, Liverpool fighter Natasha Jonas, takes on Poland's Ewa Piątkowska for the vacant WBO super-welterweight title.
There'll be plenty of support at the AO Arena for the aforementioned Rea, a local boxer who's unbeaten in 11 pro fights, as he takes on Ireland's Craig McCarthy. Slough welterweight Hassan Azim, who made his pro debut in December with an impressive first-round knock-out win over Ivan Njegac, is also on the bill alongside his brother Adam, a lightweight.
See how the fighters measure up

When is Khan v Brook on TV?
You can see this eagerly awaited fight on Sky Sports Box Office from 6pm on Saturday 19 February. It's available to order now and costs £19.95 (SD) or £20.95 (HD).
How can I order the fight?
Tivo® and V6 customers: Go to Home > On Demand > Live Events, press the red button then choose your event and follow the instructions on screen. To view your booking, once purchased, go to On Demand > Live Events > Event Bookings.
Virgin TV 360 customers: Go to Home > Live Events, press OK then choose your event and follow the instructions on screen. To view your booking, once purchased, go to Home > Saved > Rentals.
To watch this event, you must have a TiVo® box, Virgin TV V6 box, powered by TiVo®, or Virgin TV 360 box.
Want more big fight action?
From blockbusting boxing bouts to wild nights of WWE wrestling and MMA matches from the UFC and beyond, it's all on our homepage…
TV channels: Channels, content and features available depend on your chosen package. Channel line-ups and content are subject to change at any time and to regional variations.
HD: HD TV required to view HD channels.
Sky Sports Box Office: TiVo® box, Virgin TV V6 box or Virgin TV 360 box is required to watch this event in HD.
This is a live event only and cannot be recorded.
Repeated at 8am and 3pm on Sunday 20 February.