Skip to main content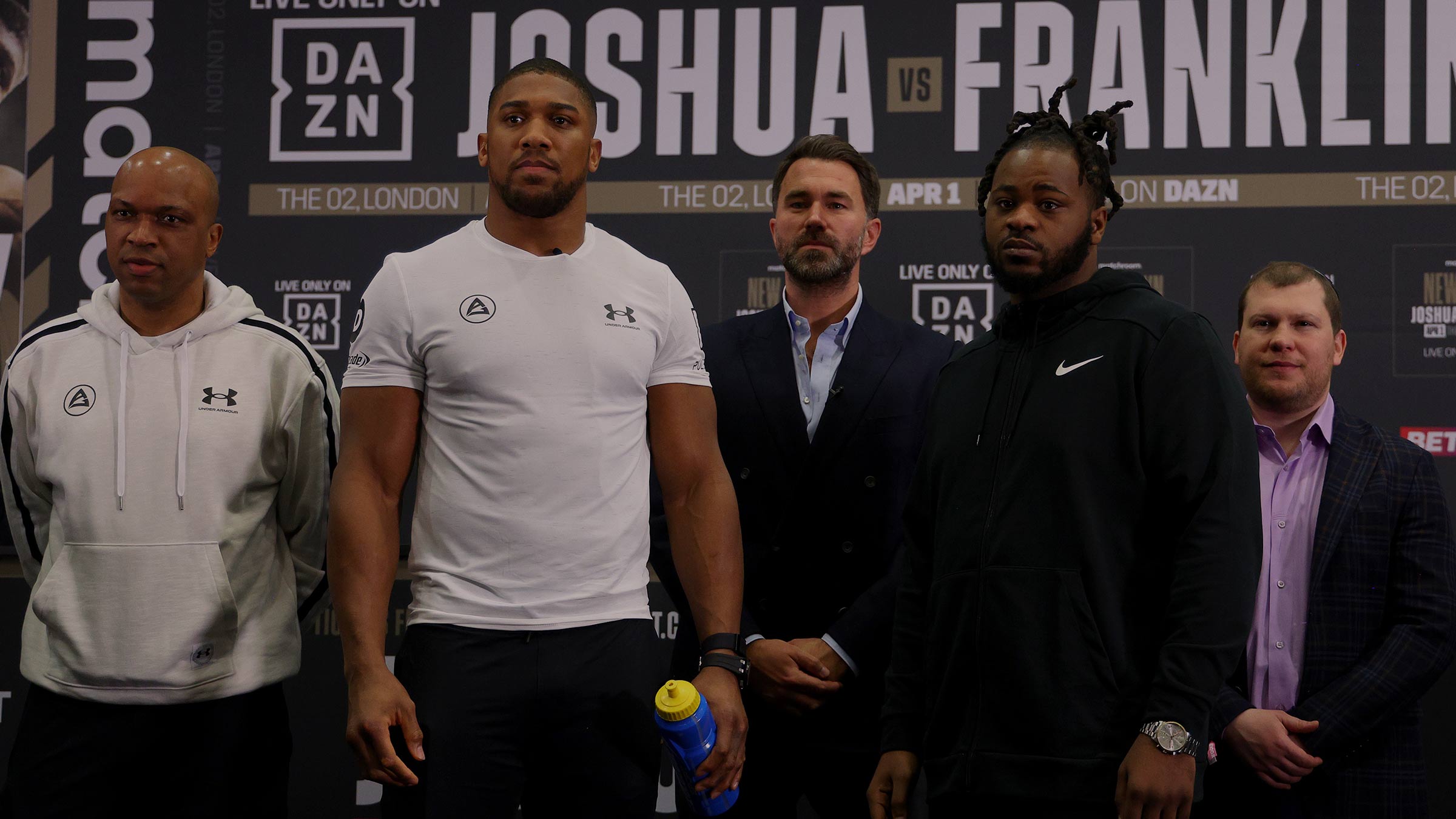 After two bruising defeats, Anthony Joshua is aiming to get back on track at The O2. Read on to find out how you can purchase the fight on DAZN with Virgin Media
By Becky Gamester-Newton, Writer
Anthony Joshua is at a crossroads.
Not only did he lose his WBA, IBF and WBO belts when he was outboxed by Ukrainian Oleksandr Usyk in September 2021, he was also unable to win the rematch less than a year later, losing on a split decision.
However, it was his reaction to that defeat that stole many of the headlines. After initially storming out of the ring, he took to the mic and gave an emotional speech – and arguably stole the limelight from his opponent.
Now he must quite literally fight back and save his career. If he wins, he can surely book in some fights against the big names. And if he loses? Well, he'll have to have a serious think about his future. The good news for AJ is that he's never lost at The O2 in seven fights.
Standing in his way is Jermaine Franklin, the American underdog who may feel he has nothing to lose. Already familiar with London crowds after losing to Dillian Whyte at Wembley Arena, he'll be aiming for a different outcome against Joshua.
The hotly anticipated bout takes place at The O2 on April Fool's Day – so Joshua will be hoping the joke isn't on him – and you can watch it live on DAZN with Virgin Media.
Find out everything you need to know about this exciting clash and how you can watch the action unfold.
How important is this fight?

For Joshua? In a word, very.
The former world heavyweight champion's bizarre post-fight rant in Jeddah last summer caused many fans and experts to wonder if he had the mental strength to keep going and make a serious attempt to regain the world titles he once held. AJ's career is well and truly on the line; he simply must win this next fight to regain his reputation.
As for the Michigan-born Franklin, he's under considerably less pressure which could work in his favour. If he wins, it would give the 29-year-old some new-found fame and really push his career on.
That's not to say that Franklin is expected to be a pushover. He headed into his bout with Dillian Whyte last year with 21 wins from 21 fights, and went toe-to-toe for 12 rounds for the first time in his career before defeat by majority decision.
Hasn't Joshua changed his coaching team?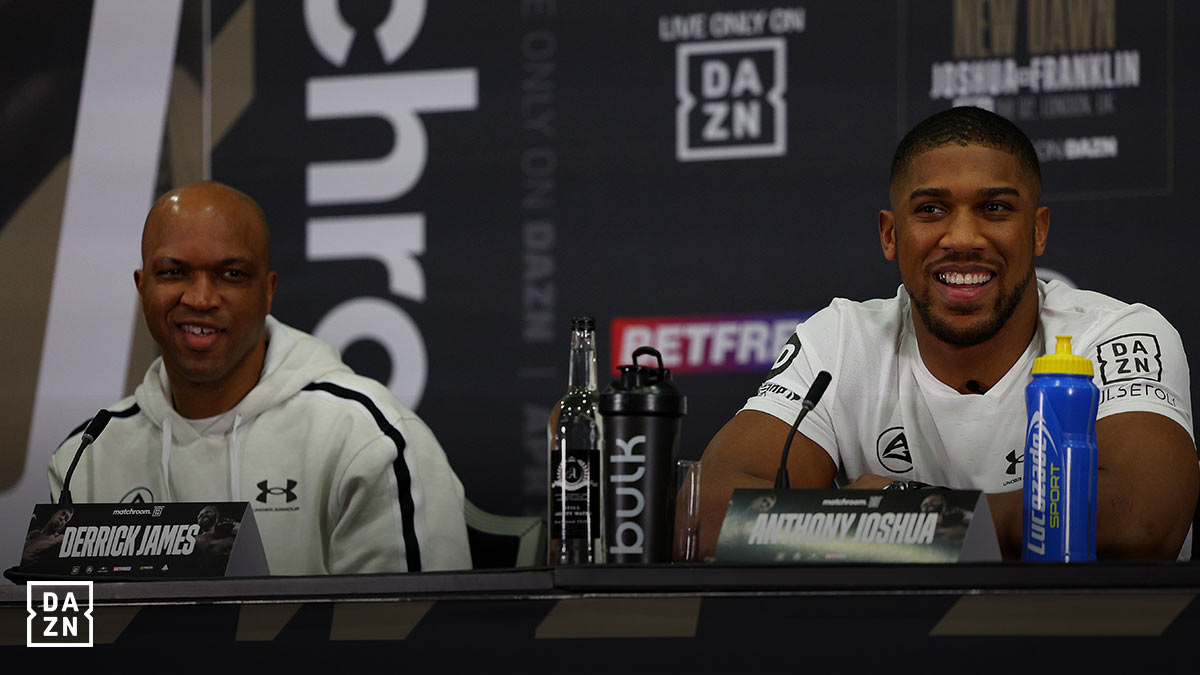 Yes. He parted ways with Robert Garcia in December, and has since been working with Derrick James in Texas.
James is known for his work with US boxers Errol Spence Jr and Jermell Charlo – and Spence Jr has won the IBF and WBO welterweight titles under his guidance.
Joshua knows he will need to impress his new coach with a good performance against Franklin. "Mentally and physically, I feel ready," he says. "I want to put on a show and impress my coach as he has high standards."
Who's the favourite?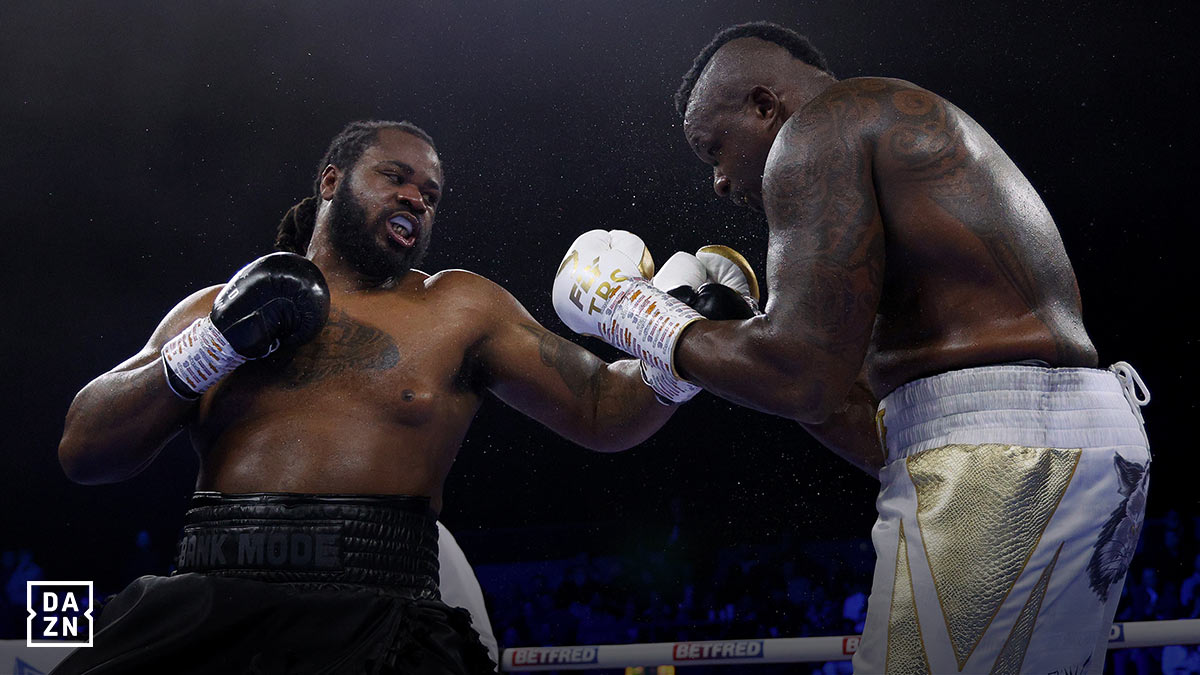 Anthony Joshua is the clear favourite with both fans and the bookies. With a 24-3 record, and 22 of those wins achieved via knockout, he will be determined to show those recent defeats are just a minor blemish in an impressive career. It's now more than two years since his last victory against Kubrat Pulev in December 2020, so he will be craving that winning feeling once again.
While many are billing this fight as a career-defining fight for Joshua, conversely he feels that the pressure is off.
He said recently: "I'm looking at myself as a contender. When you have the belts and are champion, you have to fight a certain way. Because [you're against] someone who's coming to take what you have.
"There are different mindsets to you trying to protect what you have. Now I haven't got anything to protect so I'm going to come in with a different mindset."
By contrast to Joshua's high-profile career, Jermaine Franklin developed his skills by watching Lennox Lewis and in 2019 he took two years out of the ring because of financial issues with his former management team – forcing him to file for bankruptcy and work night shifts to support his young family.
But he prepared for his fight with Whyte by sparring with Tyson Fury, an experience he says made him realise "I can compete with the Tyson Furys of the heavyweight division. He is the best, but I believe I have skills and talent to be a champion also."
What happens after this fight?
If Joshua is defeated, many believe his career will be over. But if he gets back on track with a win and confident performance, he's reportedly eyeing up big fights against Fury and Deontay Wilder.
For Franklin, it would easily be the biggest win of his career and give him global fame. Whether he achieves an unlikely victory or not, he has spoken about using his platform to help younger boxers carve out a career sensibly, after he felt he was "in a slave contract with my old manager".
Who's on the undercard?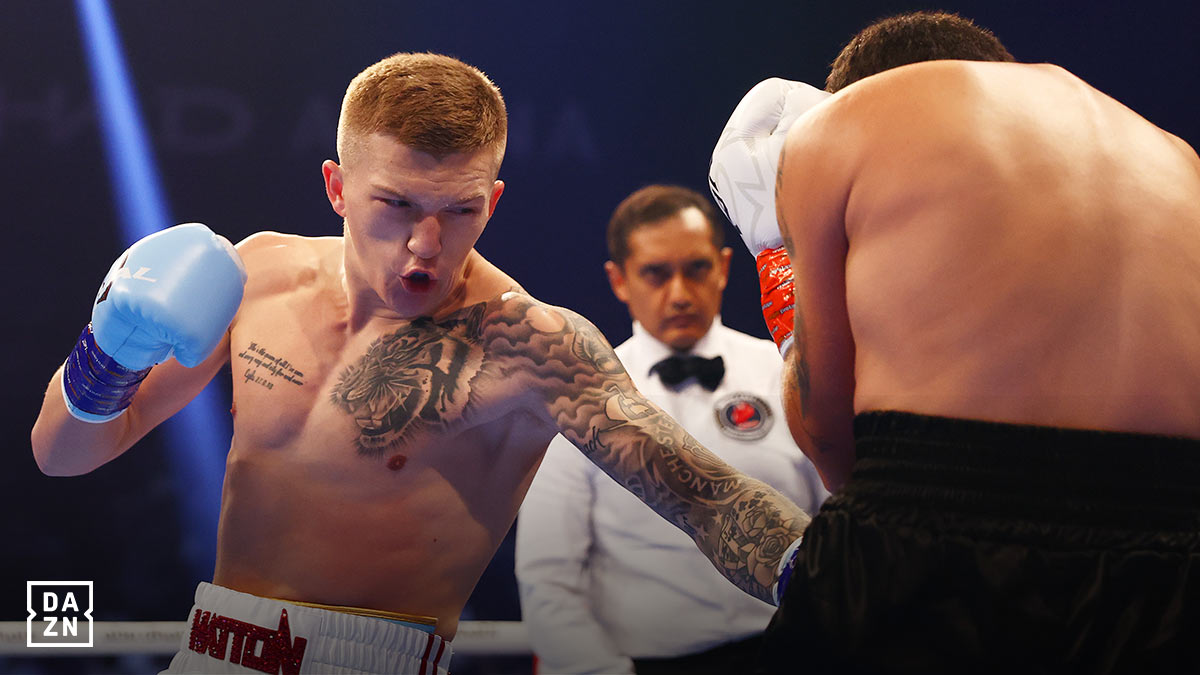 Fabio Wardley, a rising star of the British heavyweight category, will face the US's Michael Polite-Coffie and we're not expecting it to be anything like having a polite coffee.
Italy's Matteo Signani will defend his EBU European middleweight title against Englishman Felix Cash. That'll come after American Austin Williams takes on Coventry fighter River Wilson-Bent. Cash and Williams are serious contenders who have been slated to meet in a big middleweight clash later this year – unless either has their momentum derailed at The O2.
There's a familiar name further down the bill, as Campbell Hatton – pictured above, the son of former world champ Ricky – takes on Louis Fielding in a lightweight bout.
Proceedings are scheduled to begin at around 7pm, with the main event ringwalks at around 10pm.
How do they measure up?


When is Joshua v Franklin on TV?
You can see this fight on DAZN with Virgin Media from 7pm on Saturday 1 April 2023. It's available to order from 10am on Tuesday 28 March and costs £19.99.
The event cannot be recorded and will be repeated on Sunday 2 April at 7am, 1pm and 7pm (last playout).
The purchase will include access to the fight and will also entitle you to redeem one month's access to DAZN – please see details at point of purchase. Promotion is owned and operated by DAZN.
How can I order the fight?
To watch this event, you must have a TiVo® box, Virgin TV V6 box, powered by TiVo®, a Virgin TV 360 box or Stream.
TiVo® and V6 customers: Go to Home > On Demand > Live Events or press On Demand and go to Live Events. Press the red button then choose the event and follow the instructions on screen. A TV PIN may not be required. To view your booking, once purchased, go to On Demand > Live Events > Event Bookings.
Virgin TV 360 and Stream customers: Go to Go to Home > Pay Per View Events rail, press OK then choose your event and follow the instructions on screen. A TV PIN may not be required. To view your booking, once purchased, go to Home > Pay Per View Events rail.
A TV PIN will be required on TiVo® or Virgin TV 360 unless you have changed or make changes to the settings on your box. If you would like to disable the PPV pin prompt on TiVo, complete the following setting changes via your remote: go to Settings > Purchase Controls and ensure the setting is set to "allow purchases without a PIN". This will disable all PIN prompts for content that does not conflict with the regulatory watershed requirements.
This event CANNOT be recorded and is NOT available to view/purchase via Liberate boxes. Repeats are free once you've ordered the event. If you miss the event, you can buy the repeats for the same price. The event is repeated on Sunday 2 April at 7am, 1pm and 7pm (last playout). The event can be watched either live or On Demand during its repeat window.
To check the event has been purchased, TiVo® and V6 customers should go to Home > On Demand > Live Events. The event will be there with a status of "booked". Virgin TV 360 and Stream customers should go to Home > Saved > Rentals. The event will be there.
If the fight card is changed after the event has been purchased, an equivalent match may be provided by the broadcaster. In this case, no refund would be provided. If the broadcaster cancels the event, then refunds can be applied.
Once a customer purchases the event, it is policy that refunds are not made unless there is a technical fault or the event is cancelled. It is useful for the customer to know that repeats take place on the following day for all Live Events in case they can't make the time of the actual event.
TiVo® and V6 customers can view the event on a second TiVo® or V6 box associated with the account without additional purchase. Please note where the second box is a non TiVo® or V6 box it will not be viewable on that box. Once selected, it correctly displays "Purchased" and "View Now". When "View Now" is selected, it then moves to "Event Bookings".
Virgin TV 360 customers can view the event on a second Virgin TV 360 box associated with the account without additional purchase. Please note where the second box is a non Virgin TV 360 box it will not be viewable on that box. Customers should go to Home > Saved > Rentals. The event will be there.
DAZN Subscription
Virgin Media will bear responsibility for Virgin Media customers' transaction for and access to the pay-per-view event. Virgin Media bears no obligations or liability to assist either in communication to customers, redemption, or onward customer support for the one-month subscription of DAZN. Sign-up and terms and conditions will be managed by DAZN. Customers will be able to redeem their one-month DAZN subscription within the linear pay-per-view feed delivered to Virgin Media (during the live transmission and repeat windows only).