Skip to main content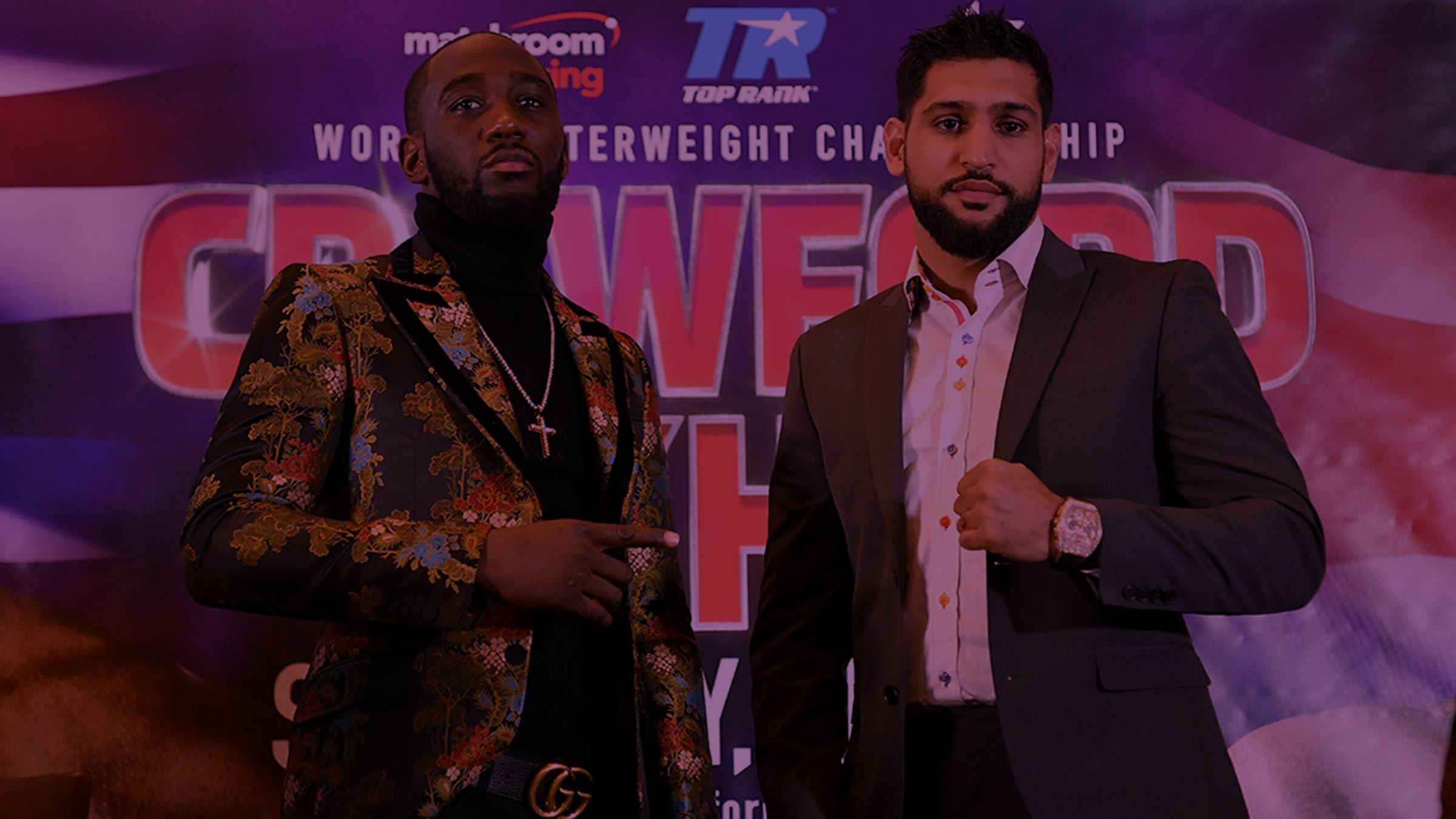 A chance to make history beckons for Amir Khan, but in order to do so, he'll have to overcome one of boxing's best…
Crawford v Khan, Saturday 20 April, 11.30pm, BT Sport Box Office. £19.95 (HD only). Booking now open
Like him or not, Amir Khan is one of those boxers you can't help but be fascinated by. From the early jaw-dropping performances that brought him acclaim and world titles to the frightening knockout defeats and social media meltdowns, fans and haters alike have had plenty to keep them going in recent years.
An Olympic silver medallist at the age of 17, Khan's professional career began with a string of eye-catching wins that soon brought the belts and titles many anticipated. But before long, one shock loss led to another, and suddenly the boxing world knew there was a weakness behind Khan's fast hands – the infamous glass chin.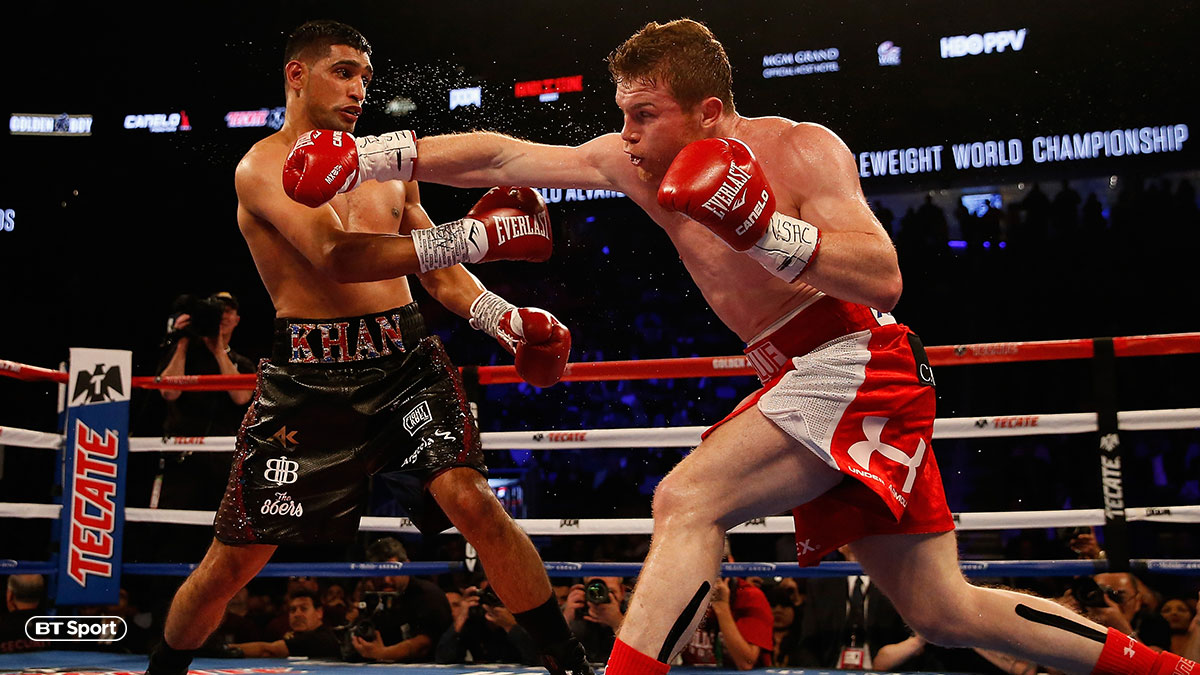 However, another sequence of wins got his career back on track before he moved up multiple weight classes to face Canelo Álvarez – one of the most powerful punchers around. He held his own for five of the first six rounds… until Álvarez knocked him out with one of the most devastating punches we've ever seen.
Khan's recent comeback has been a mixed bag. A 39-second knockout win against journeyman Phil Lo Greco preceded a nervy points victory over Samuel Vargas. As such, his upcoming bout with the highly rated, pound-for-pound modern-day great Terence Crawford for the American's WBO welterweight title is a mouth-watering matchup that could deliver one of boxing's biggest upsets.
But how can Khan overcome a man like Crawford? Does he even stand a chance? We explain why we think he will rise to the occasion and highlight the areas he needs to be mindful of in order to succeed.
Weight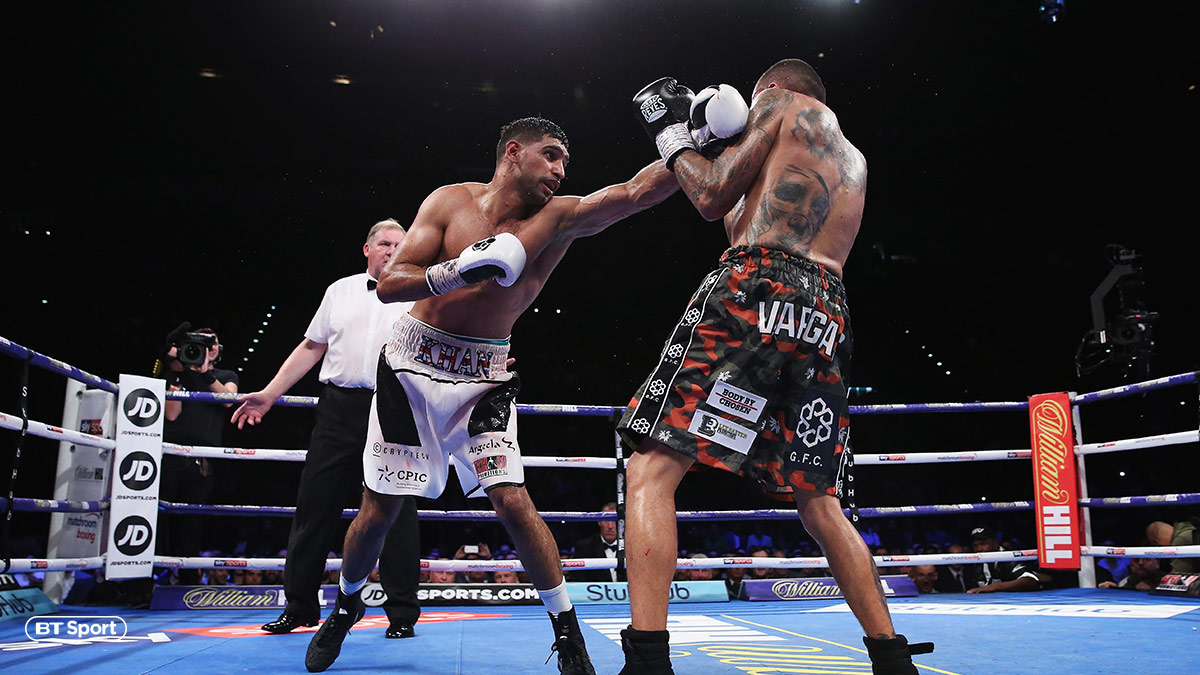 Khan is a naturally heavier (albeit not by much) welterweight. Crawford, on the other hand, accrued many of his victories as a natural lightweight. As such, Khan goes into the fight the heavier man. And while Khan is undoubtedly the underdog in this matchup, if he uses that extra weight (and the power that comes with it) to tire Crawford out, there's every chance that the historic upset he's been promising will become a reality.
Speed
Were Khan a cowboy in a John Wayne western, he'd have grizzled 50-something men nodding in his direction and saying something along the lines of, "that there kid's got the fastest hands I ever seen". When he gets into his stride, Khan's hands become a blurred flurry of motion; his best wins often coming as a result of his trademark cascade of rapid combinations. As brilliant as Crawford is, Khan's hand speed will likely be the quickest he's faced in his distinguished career – other than his own, of course.
Patience
While Khan's hand speed is undeniable, he's sometimes a little too eager to let his fists fly, leaving his aforementioned chin wide open. His well-documented weakness reared its ugly head in his last bout against Vargas, with the Colombian tagging him late in the second round and almost winning the fight as a result. Against a fighter as dangerous as Crawford, Khan will have to be patient and pick his shots and combinations carefully. You can be sure Crawford's fist will be heading his way the second he's exposed.
Respect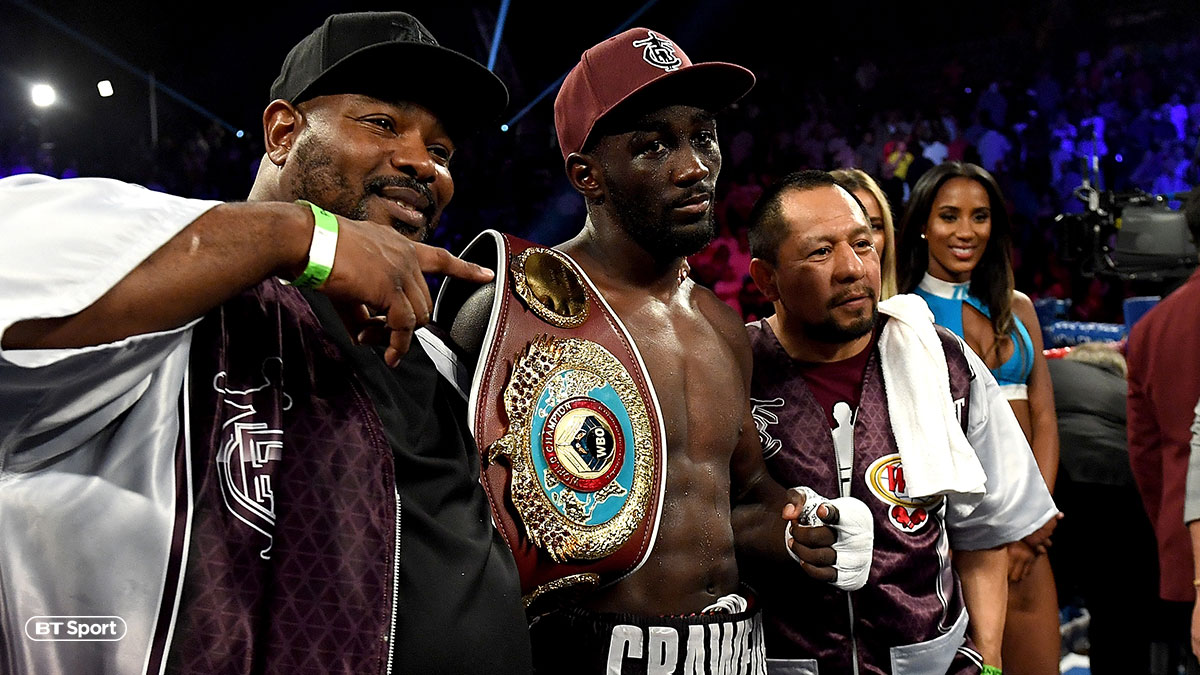 Though early press events had each fighter dishing out their fair share of respect, Khan has shaken things up. But while he may be keen to disparage Crawford's past opponents publicly, it'd be foolish to write the American off. Crawford is an unbeaten, unorthodox, former undisputed champion with a respectable knockout rate – not the kind of fighter to be taken lightly.
Pacing
While Khan's first comeback fight against Phil Lo Greco lasted less than a minute, his second against Samuel Vargas went the distance (though the Brit was lucky to reach the third round). After knocking Vargas down, then being knocked down himself, Khan spent the next few rounds cagily avoiding Vargas' attempts to claim a knockout, and looking increasingly fatigued as the fight went on. Effective as a fast start can be, if he goes too hard too early against a pound-for-pound star like Crawford, he'll be punished.
How to order
Go to Home > On Demand > Live Events. To view your booking, once purchased, go to On Demand > Live Events.
To purchase this event you must have a TiVo® box or Virgin TV V6 box, powered by TiVo®. Available in HD only.
Want more big fight action?
From blockbusting boxing bouts to wild nights of WWE wrestling and MMA matches from the UFC and beyond, it's all on our homepage…
HD: HD TV set, V HD Box, TiVo box or Virgin TV V6 connected with HDMI cables required for HD channels. Number of inclusive HD channels depends on package.
BT Sport Box Office: This event can only be purchased/viewed on TiVo® and Virgin TV V6 Boxes. Available in HD only.
Repeats: One-hour main fight highlights package repeated every hour from 9am to 12pm on Sunday 21 April