Skip to main content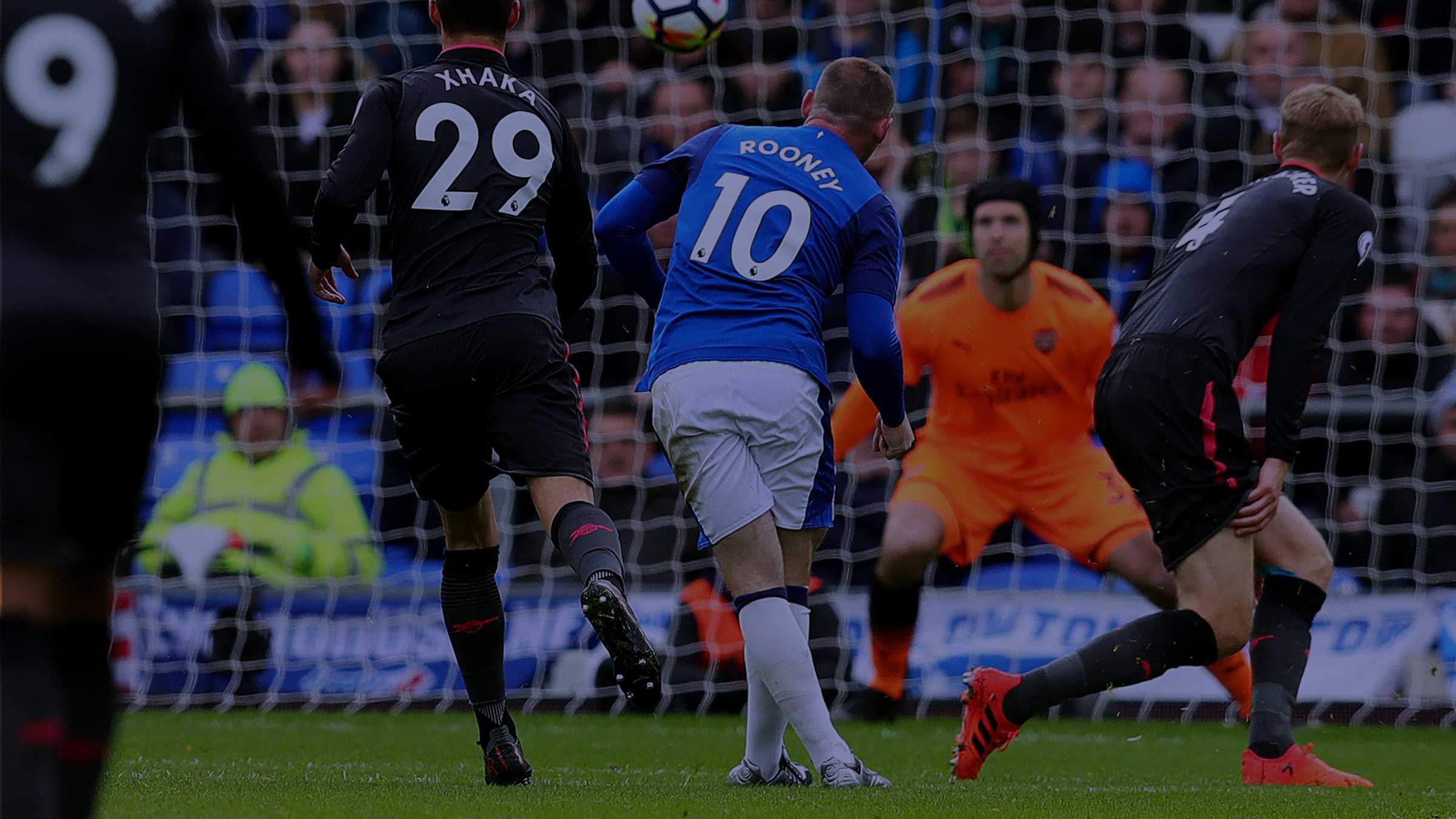 Can Wayne Rooney really be considered the best player the Premier League has ever seen? There's only one way to sort this…
Arsenal v Everton, Saturday 3 February, 5pm, BT Sport 1/HD (CH 531/527)
Wayne Rooney famously made everyone sit up and take notice when he scored a spectacular goal against Arsenal as a 16-year-old back in 2002. Since then, no other English footballer has caused as much discussion, argument and after-hours squabbling as "Wazza".
Now, at the ripe old age of 32, Rooney has the chance to make headlines against the Gunners once again, when Everton travel to the Emirates Stadium, live on BT Sport on Virgin TV. So, is he the Premier League's greatest ever star? Let the debate begin!
Yes! Rooney is the best of the best
Jack Prescott, sports writer, Virgin TV Edit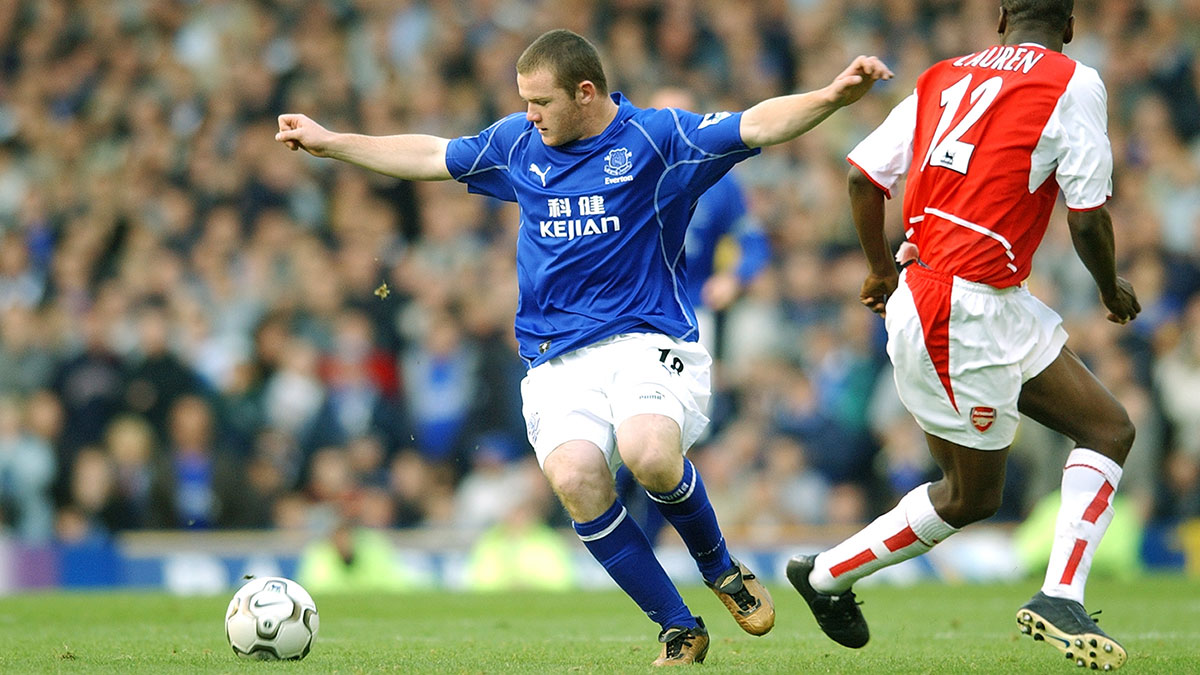 He's pure box office
When it comes to football's top, top, top, top honours, few accolades rank as highly as Match Of The Day's Goal of the Season award. And who's won it more times than any other player in the Premier League era? Wazza. But what does that actually mean? Well, it means that the striker has been recognised as scoring more spectacular goals than the likes of Thierry Henry, Dennis Bergkamp, Cristiano Ronaldo, Alan Shearer and even the great Matt Le Tissier. You see, you can scour through all the fancy stats as much as you like, but when it comes to sheer entertainment value, Rooney has provided more OMG moments than anyone.
He's the record scorer at the Premier League's biggest club
Wayne Rooney spent 13 majestic seasons at the Premier League's most successful club, Manchester United. During his gilded spell at Old Trafford he became their all-time leading scorer. That puts him on a pedestal that most players can only dream of. Do you honestly think that icons like Alan Shearer, Thierry Henry and Steven Gerrard have had that level of sustained influence in English football's top flight? You probably find it hard to praise Rooney – I understand that – but it's time to acknowledge that his achievements are something very special indeed.
He's actually a humble superstar
Few Premier League heroes have sacrificed so much for their team as Rooney. Here's a list of former teammates who forced him to play in a wide or deep-lying position rather than as a centre forward: Ruud van Nistelrooy, Louis Saha, Ole Gunnar Solskjær, Michael Owen, Cristiano Ronaldo, Carlos Tevez, Dimitar Berbatov, Marcus Rashford, Zlatan Ibrahimović. Rooney's been the fall guy for a whole host of headline grabbers, but most of the time he's just got on with the job. Why? Because the success of the team has always been more important to him than individual glory. Why else would Sir Alex Ferguson have put up with him for so long?
No! He's properly overrated
Jim Butler, sports writer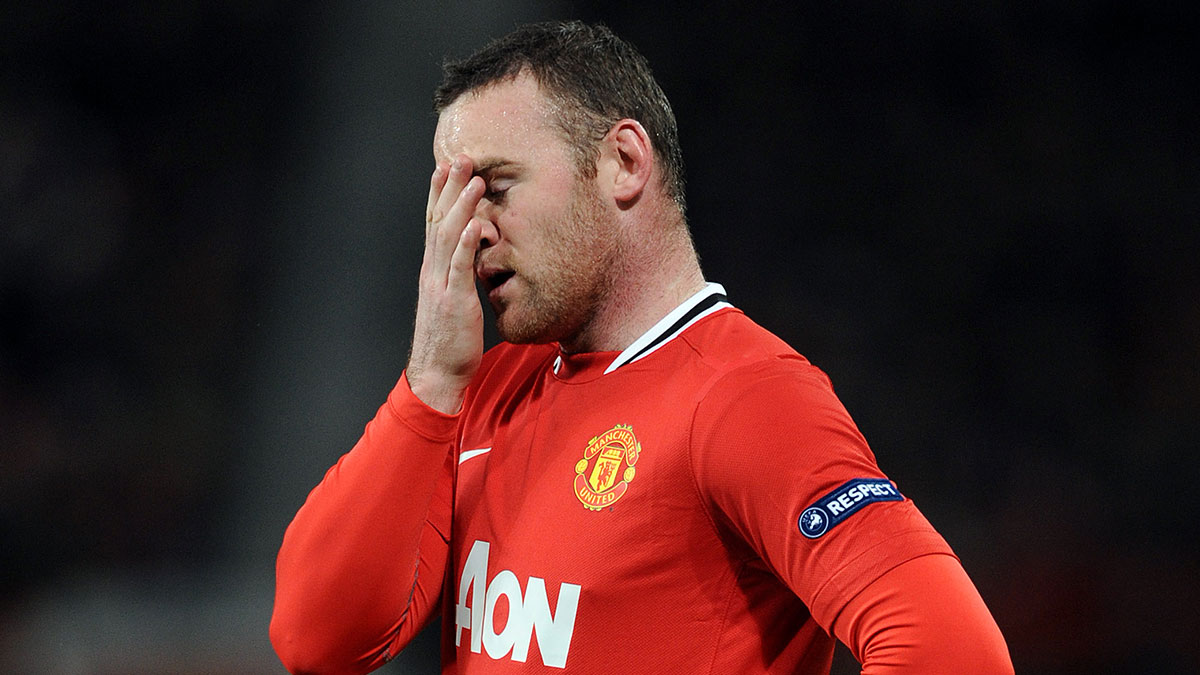 Statistically, he falls short
To paraphrase his erstwhile teammate Gerard Piqué's better half, Shakira – the stats don't lie. Rooney may have 208 Premier League goals to his name – granted, an impressive feat – but he's way behind the Premier League's greatest onion-bag botherer, Alan Shearer. The Match Of The Day pundit netted 260 times in total, which puts him firmly at the top of the charts. Moreover, Rooney's goals-per-minutes ratio doesn't even rank among the Premier League era's greats. Sergio Agüero, Harry Kane, Thierry Henry, Ruud van Nistelrooy, Javier Hernández, Luis Suárez, Robin van Persie and Edin Džeko all have better strike rates than Rooney.
He's rarely shown that cutting edge
Rooney won five Premier League titles while at Manchester United, but the feeling is that unlike some of his legendary predecessors (think Eric Cantona and van Nistelrooy) and contemporaries (Cristiano Ronaldo and Van Persie), none of those triumphs were solely down to our Wayne. In fact, Rooney's best two individual seasons at United – 2009/10 (26 goals) and 2011/12 (27 goals) – both ended in the team finishing in second place. This was because Rooney, unlike, say, Ronaldo, was more of a team player.
He's been on the wa(y)ne for a while
For years, Rooney was lauded as the last of his kind: a classic British street footballer. Unfortunately, that also meant classic British footballing values, namely the art of not looking after one's body. In contrast, former United strike partner Ronaldo treats his body like a temple (and what a temple). Rooney's talent has flickered intermittently since about 2012 but, in that time, he's also fallen out with managers, eyed up moves to rivals and endured more failed reboots than The Terminator movie franchise. His transfer to Everton may have rejuvenated him for now, but he's been a shadow of his former self for a good five years.
Don't have BT Sport?
You can upgrade to our Virgin TV Full House package online via your My Virgin Media account here and get all 4 BT Sport channels in HD. If you've not registered for My Virgin Media or have forgotten your sign in details just head over to myvirginmedia.com.
HD: HD TV required to view HD channels. Number of inclusive HD channels depends on package.
BT Sport is included in Full House TV (previously TV XL), Big Kahuna and Big Daddy bundles or can be taken as an add-on at additional monthly cost. Premium channels and upgrades must be kept for at least 30 days.