Skip to main content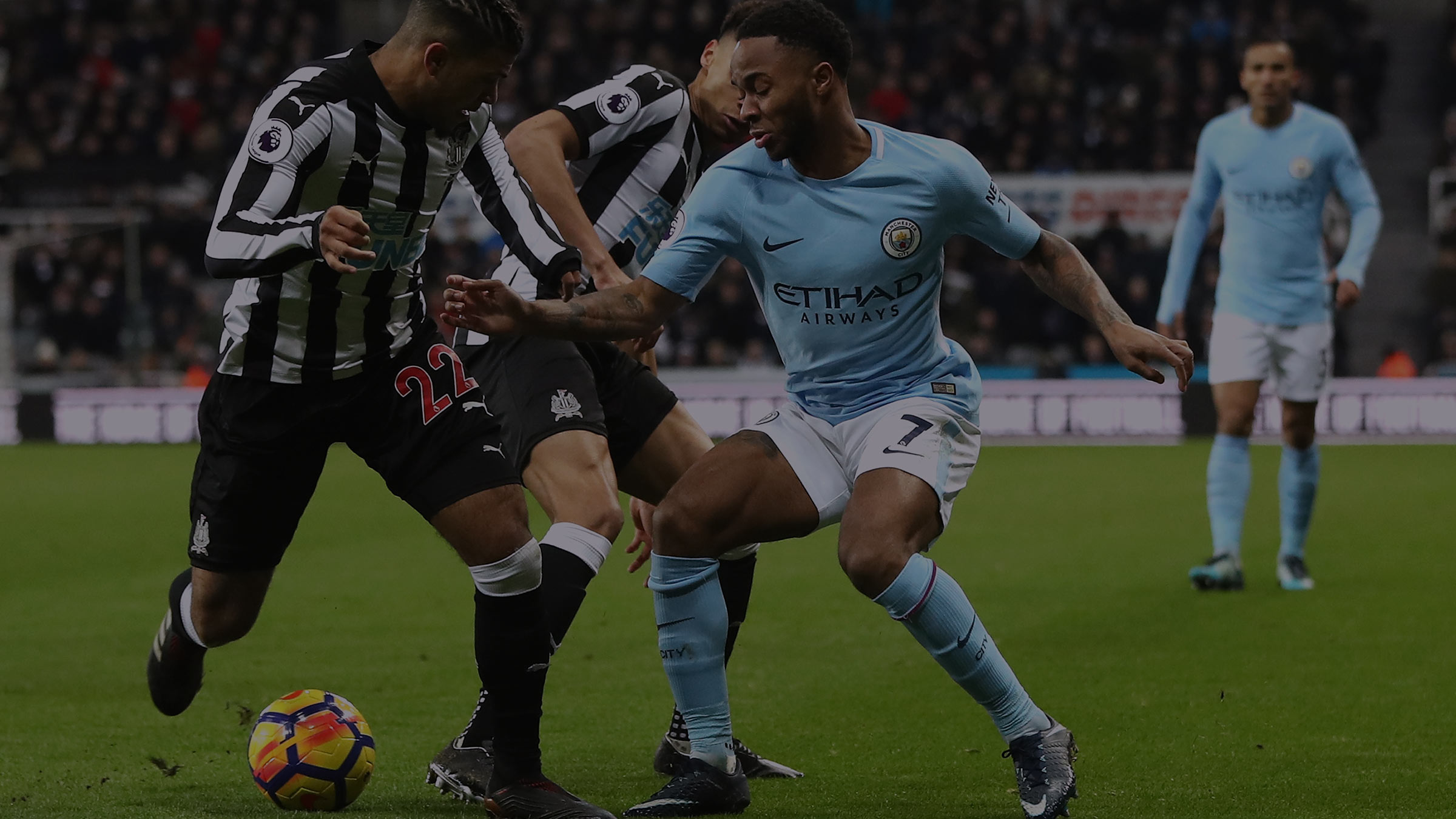 As Newcastle United take on Manchester City live on BT Sport, we look at five ways the Premier League leaders can be toppled again
Manchester City v Newcastle United, Saturday 20 January, 5pm, BT Sport 1/HD (CH 531/527)
Football's million-dollar question isn't what Paul Pogba's next hairdo will look like. Instead, it's whether Manchester City can bounce back following their first Premier League defeat of the season. The league leaders, who have dropped points in just three matches since August, continue their quest for the crown on Saturday, when they host relegation-threatened Newcastle United live on BT Sport.
Despite coming unstuck at Anfield last weekend, City are so hot right now there's talk of them winning the Carabao Cup, Emirates FA Cup, UEFA Champions League and Premier League quadruple this season. But can they actually do it? The club's chairman hopes the answer is yes. The club's manager says it is no. "That is not going to happen," states Pep Guardiola. "Come on, that isn't real. In football you drop points and you lose competitions. I am not thinking about how many titles, I am thinking about the next game."
Guardiola's unerring focus is the first piece of bad news for Newcastle fans. The second is that City striker Sergio Agüero has scored more goals against their team than any other Premier League club. The third is that the Toon Army have lost 4-0, 4-0, 5-0 and 6-1 on their last four league trips to the Etihad Stadium. And the fourth is that Manchester City will want to prove to everyone that their loss to Liverpool was a mere blip on their path to greatness.
After crunching the numbers and studying the stats, we have come up with five mostly serious things teams need to do in order to beat City. You can thank us later, Rafa…
1. Focus on the first half

We've all heard "football is a game of two halves", but when it comes to Manchester City this season the cliché appears to be true. If you split City's first 18 league matches of the season into two separate 45-minute contests the statistics read...
First half
Played: 23
Won: 13
Drawn: 6
Lost: 4
Goals for: 23
Goals against: 8
Second half
Played: 23
Won: 20
Drawn: 3
Lost: 0
Goals for: 43
Goals against: 9
Conclusion? If you want to beat City, attack in the first half and then park the bus in the second.
2. Embrace the dark arts
This tactic isn't big, clever or 100% legal. But, judging by the fact that the first league game City failed to win this season was a bad-tempered draw against Everton, it might just work. Cheeky challenges, not giving the ball back, time-wasting… sometimes you've just got to frustrate the opposition.
3. Harp on about half-time
Are Pep Guardiola's team talks spectacularly intense? Are the club's half-time oranges particularly juicy? Are all City's players desperate to get to the toilet first? We have no idea. But we are aware that for some reason City seem to switch off when they start thinking about half-time, with 33% of the goals they conceded in the first 18 games of this season's Premier League coming between the start of the 44th minute and the end of the first half.
4. Be Liverpool, Everton or Palace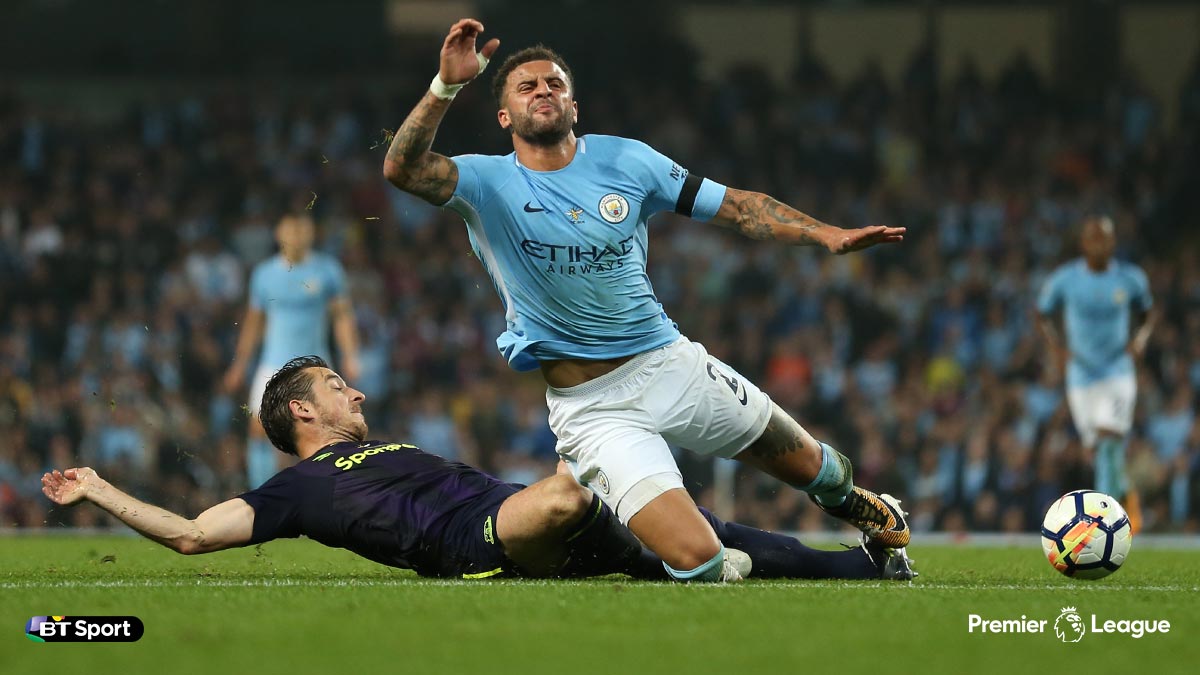 Did you know that Everton are the only team that Pep Guardiola has failed to beat in any of the first three league games he managed against them, and that the Toffees hammered Man City 4-0 at Goodison Park last season? You do now. Plus, at the end of 2017, Crystal Palace held City to a goalless draw following a breathless 90 minutes that saw Luka Milivojević miss a penalty late on. Add Liverpool's swashbuckling performance from last weekend into the mix and you have a three sound tactical methods that are proven to get you under City's skin.
5. Hope City have a bigger game on the horizon
Here are two straws for City's other Premier League rivals to clutch on to. First, Pep Guardiola's 53-match unbeaten run at Bayern Munich ended when he fielded a much-changed team against Augsburg four days before a UEFA Champions League tie against Manchester United. Second, City's unbeaten start to this season came when Guardiola fielded a much-changed team against Shakhtar Donetsk four days before this year's first Manchester derby.
Don't have BT Sport?
You can upgrade to our Virgin TV Full House package online via your My Virgin Media account here and get all 4 BT Sport channels in HD. If you've not registered for My Virgin Media or have forgotten your sign in details just head over to myvirginmedia.com.
HD: HD TV required to view HD channels. Number of inclusive HD channels depends on package.
BT Sport is available at no extra cost for Full House TV (previously TV XL), Big Kahuna and Big Daddy bundles only. Premium channels and upgrades must be kept for at least 30 days.